How to go on an unforgettable vacation: 12 travel ideas for 2020
Among their trips, there are some that want to drop everything and go the same route right away. If you're wondering where to spend a vacation to remember it for a lifetime, we suggest exploring our selection.
Rafting down mountain rivers in the jungles of Costa Rica
How long: 2 weeks How many people: one How much did you spend: 155,000 P
Costa Rica seems like paradise: there are beaches, mountains, volcanoes and rainforests. Some tourists roast on white sand beaches and relax in thermal springs. Others go to the wild Atlantic coast, getting to the volcano Arenal and the island of Tortuga with sea turtles.
Some go for active entertainment: canopies in the jungle, rafting on mountain rivers or surfing. And someone just wants to travel around the country, enjoy the natural landscapes, observe the life of animals and birds.
See several countries on a cruise
How long: 9 days How many people: two How much did you spend: 102,600 P
If you want to see more and move between cities less often, go on a sea cruise. This way you can see several countries at the same time. For example, in Europe the liners often sail at night, and stay in port during the day. In one week you will have time to see several European countries at once. Such a trip is convenient for families with elderly relatives and children.
The liners themselves are like a floating hotel. Staterooms look like hotel rooms, but there is one difference: the views from the balcony in the open sea is incomparable. There are also children's rooms on liners and a lot of entertainments for adults – from discos and cooking classes to opera and "Cirque du Soleil". The buffet is open 20 hours a day. The menu includes delicious fish and meats, fresh pizza and sushi, good cheeses and sausages, tempting desserts and pastries.
The cruise liner looks like a huge house. In fact, it is. Only the view from the window every day is different.
To organize a round-the-world cruise by yourself.
How long: 4 months How many people: one How much spent: 330 000 Р
It's easy to circumnavigate the globe in 4 months: visit 15 countries and 50 cities. A month of such a trip costs 82 500 R . With this money you can travel by public transport, buy food and cook by yourself, go to museums and cinemas, eat in restaurants a couple of times a month. Lodging is in hostels or with couchsurfing families. Travel is not always comfortable and safe, but the tourist gets a powerful experience for life and a feeling that never goes anywhere. There is nothing like it.
The hardest thing about circumnavigating the world is stopping. Just getting home makes you want to go on another big trip.
Watching an exorcism in Mexico.
How long: 3 months How many people: one How much spent: 63 885 Р
If you're looking for a place to settle down for a few months, we suggest you take a closer look at Mexico. Many cities are suitable for comfortable living here. For example, Cancun on the Caribbean coast has azure beaches and good infrastructure, while Merida has a vibrant nightlife.
Many travelers choose San Cristobal, Chiapas, as their temporary home. There is inexpensive lodging and food, interesting people, lots of activities, beautiful nature, and stable Internet. In the surrounding area you can visit the Mayan city of Palenque and the abandoned pyramids, and watch the ritual to exorcise the evil spirits. Where else will you see a chicken being strangled in front of an icon of Christ?
Surf in Hawaii
How long: 16 days How many people: three How much did you spend: 593,000 P
When it's spring, summer and fall in Russia, Hawaii is the season for beach vacations and hiking through mountains, rainforests and to waterfalls. And winter is the best time for surfing: Hawaii is considered the world capital of the sport.
In general, Hawaii is very comfortable. There are half-empty beaches and calm sea, stores and restaurants with the usual food, quality medicine with insurance. And travel by rental car allows you to see the breathtaking scenery right out the car window. For example, the Hana Highway, which is called the most scenic road in the world.
Taste guinea pig in Peru
How long: one month How many people: one Spent: 197,046 P
Getting to Peru is long, expensive and difficult, but well worth it. First of all, tourists go there to see the most ancient monuments of Indian culture, the main one being Machu Picchu, the imperial residence of the Incas.
Peruvian cuisine is so diverse that it entered the Guinness Book of World Records. For example, you will be offered to try kuy – guinea pig meat. You can also see the Cordillera Mountains, the Pacific Ocean, Lake Titicaca, and the Amazon jungle.
Energize at Lake Baikal
Winter in Baikal is a model of beautiful ice and cosmic scenery. At this time of year there is fun ice fishing, ice skating or sledding with the huskies. In summer, in addition to relaxing on the beach and boating, you can go to the mountains.
One of the most interesting places in Baikal is the Olkhon Island. The locals believe that it charges with power. Shamanists have lived here for a long time, and some of the population still worship spirits and nature.
Ride through Havana in a Lamborghini
How long: 10 days How many people: one How much did I spend: 20,720 P
In Cuba, you move to the sixties. There one rides in old Lamborghinis and Volgas, smokes cigars, drinks local rum and discusses the Soviet Union. In Havana, the nation's capital, you can walk the streets and sidewalks for hours and marvel at the luster of old colonial-era buildings.
To see the island as Cubans see it, travelers stay in their homes and travel around the country in local transport. It's not always comfortable, but it's very colorful.
See the wild jungle in Brazil
How long: 12 days How many people: two How much did you spend: 250 425 P
Brazil is a nature lover's paradise. The country ranks first in the world for its wealth of natural resources. In the south of Brazil is a stunning park with waterfalls Iguazu, and in the north – the National Park Lençois-Maranhães and snow-white desert with dunes. More tourists go to Brazil for the tropical islands, white sand beaches and colonial cities.
Here you can immerse yourself in nightlife and see the famous carnival in Rio de Janeiro. Or you can study Indian and African culture, learn to dance samba and forro or master capoeira.
In Brazil, you can visit Devil's Throat, one of the largest waterfalls of Iguazu on the border of Brazil and Argentina
See New York City from the crown of the Statue of Liberty
How long: a week How many people: one How much spent: 74 596 Р
There are thousands of opportunities to have fun in New York City. You can ride the cable car right over the city, go to a Broadway musical, see a Tyrannosaurus skeleton at the American Museum of Natural History, or climb into the crown of the Statue of Liberty.
Entertainment in New York is expensive, but there are plenty of ways to save money. For example, most museums are free once a week or offer a "pay what you want" option. Budget tourists ride past the Statue of Liberty on a free ferry rather than an expensive boat. And to see the city through the eyes of locals, book a free tour: you'll only have to tip the guide.
You don't have to go up to the Empire State Building's paid observation decks. Instead, you can sip cocktails at a bar with a panoramic view.
See the rice paddies in Bali.
There is too much to see and do in Bali, so it's worth deciding on a destination beforehand. Nusa Dua, for instance, is where you go to lie on the beach and do nothing. Kuta and Seminyak – classic Asian resorts with inflated prices, the mass of criminals and boiling nightlife. Sanur on the east coast is much calmer than Kuta, and there are beautiful beaches with yellow sand.
Attractions are also different – in one trip can not even get to see everything. The island has preserved the rice fields, there are jungles, high rocky shores, volcanoes and deserted beaches. They go there to practice yoga, meditate and contemplate nature. There are many temples, Batur volcano and waterfalls in the surrounding area.
Travel through Japan by public transportation
How long: 11 days How many people: one How much did it cost: 141,176 P
Traveling in Japan can be cheaper than it looks. Flight and rail passes make up most of the cost, and you can save on other expenses if you want to. For example, stay in hostels or capsule hotels, and buy food in inexpensive supermarkets. In any case, the experience of the country is worth every yen.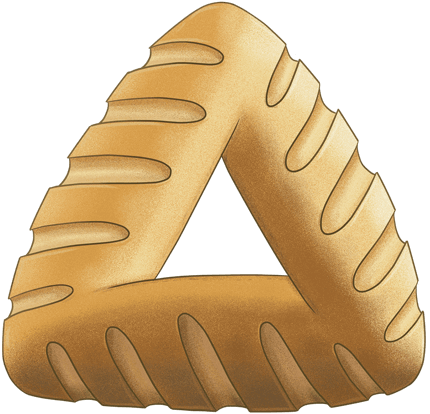 Buenos Aires, Argentina. The most expensive is a plane ticket starting at ₽50,000. But from BA you can also go to Iguazu and Ushuaiaia, get to Machu Picchu, and try Peruvian food.
From there I sailed to Uruguay (it's across the strait from the city) and flew to Ushuaia for three days, where I got just unreal emotions purely from knowing I was in the southernmost city on earth, although the nature itself was very beautiful.
I do not understand about Havana – justify the 20k
Walk the Camino de Santiago))) Emotions for a lifetime.
I think the suggestion to try guinea pig in Peru is just some kind of nightmare. The author clearly has something wrong with her head. My daughter worked in Ecuador for two years, no matter how many times she was offered to try this national dish, she didn't agree. It is clear that they have their own traditions, for example in Ecuador there are mountains, volcanoes. People there had to survive somehow. That's how it's been since ancient times. They need protein for organism, and pastures are highlands, not every animal can live there. And there is no arable land, only corn may be grown on terraces. But even that is impossible in highlands. Even insects do not live there in Quito, such peculiar rather harsh places. That is why there are no complaints to the locals. But when tourists are offered to kill an animal and eat it just for fun, it's like that. Improper entertainment, to put it very mildly. And it is clear that a cultured person can not offer this.
It's interesting how, when you just slightly object to those who like to kill and eat a harmless good fluffy guinea pig, as soon as the minusoids come running))))
Where to spend your vacation?
White beaches of the southern seas or clear lakes in the mountains, quiet walks through ancient cities or bustling attractions, fishing or diving, exotic gastro tour or ecotourism – the choice of where to go on vacation in Russia, is great. We are really lucky. In summer we can find ourselves in the subtropics, where palm trees, yachts and ripe fruit. In winter, ski resorts await. Spring and autumn are the time of excursions, the largest number of options fall on school vacations. Interactive museums, dolphinariums, oceanariums will be of interest to the whole family. Doctors advise to have treatment at sanatoriums exactly in an off-season, if you choose resorts on the Black Sea coast.
We prompt, where and when to go on vacation in Russia in 2022 to make it bright and memorable.
Ideas for summer vacations
The summer season at Russian resorts begins in May and lasts until mid-October. Photo: pixabay.com
Despite the fact that the calendar summer begins in June, the Russian resorts of the Black Sea coast are already ready to receive vacationers in May. In addition, the long weekends in this month become a reason to go on a trip. And after a long winter in many regions of Russia, you just want to get some sun and go to the sea.
Planning where to go on vacation in Russia in the summer of 2022, experienced travelers advise to book a hotel two to three months in advance – so there is a better chance to find a budget option. It's worth considering that in early June and from late October, lodging will be cheaper. The peak season in the Krasnodar region and the Crimea is in July and August, and then the prices go up.
Go on a cruise along the Golden Ring and find Kolchak's gold in Baikal
Summer is also an active vacation. For divers will be interesting to visit the Blue Bay in Gelendzhik, Cape Tarkhankut in Crimea (here filmed the movie "Amphibian Man"), Baikal, where according to legend, Kolchak's gold is hidden, Lake Teletskoye in Altai – the darkest, so it is called the place of "eternal darkness. The best places for fishermen are on the Volga and Akhtuba. If you like hiking, there are so many of them in the Caucasus Mountains that you can only count your strength. There are both one-day and one-week itineraries.
Take a river cruise on Russian rivers, making stops in different cities. Photo: pixabay.com
River cruises are popular. Choosing where to go in summer, consider the Golden Ring. There are tours with visits to different cities and for different periods of time. From Moscow the longest routes to Rybinsk Reservoir and to Astrakhan.
As for excursion variants, here in four leaders where tourists go most often, – Moscow, St.-Petersburg, Kazan, Kaliningrad. These cities hold such positions not for the first year. The northern capital is in special demand in June when the white nights are.
Summer on the Volga: planning the best route across the Yaroslavl region
Learn how to plan a trip to the Volga, so that you will definitely like this summer and then enjoy the memories for a long time to come! Our option is to go to the Yaroslavl region, or to plan a trip to the Volga.
Prices in the resorts in 2021
| | |
| --- | --- |
| Resort | Average vacation price for 10 days |
| Sochi | 45 000 rub. |
| Anapa | 36 000 rub. |
| Gelendzhik | 40 000 rub. |
| Sevastopol | 40 000 rub. |
| Yalta | 52 000 rub. |
| Feodosia | 37 000 rubles |
These prices are based on a family of three going on vacation for 10 days.
Vacations in Russia in 2021 can be held on an "all inclusive" – such hotels work in Sochi, Anapa, some Crimean cities. It should be noted that the remaining hotels and hotels are mostly family-oriented vacation: the areas have small heated pools and playgrounds, children's menu, animators.
Vacation at sea
In summer the water on the Crimean and Krasnodar coast warms up to +27 degrees. The air temperature in July and early August above 30 degrees and the rain usually does not happen. The most comfortable for recreation at sea is considered the velvet season, the second half of August-September. When the heat subsides and it is easier to breathe. At this time, pediatricians are advised to come with children. Not recommended southern resorts for children in the spring, when everything is in bloom, because the pollen of plants is considered a strong allergen.
Popular resorts
Anapa
The best sandy beaches
Admit it, who doesn't love white sandy beaches! Russian resorts can boast such, we have chosen for you the top 5:
Feodosia. Soft sand, comfortable descent into the sea, clean equipped territory. Suitable for recreation with children. in Sochi. Located in the city center, fully equipped, one of the few sandy beaches on the coast of Krasnodar.
Sarai beach on Olkhon Island stretches for three kilometers along Baikal. Sand, mountains and pine forest. The best time for recreation is July. on the Baltic Sea. It stretches from Zelenogradsk to Klaipeda in Kaliningrad region. Local white dunes are often compared to the coast of Portugal.
The Taman Peninsula is washed by the Azov Sea, shallow at the shore, for which it is chosen by families with children. Among the main resorts are the stanitsa Golubitskaya, settlements Peresyp and Kuchugury.
People with diseases of the cardiovascular and respiratory systems in the heat will be more comfortable Baltic Sea than the Black. It gets no warmer than +17 degrees. Meanwhile the climate here is beautiful, and the air is filled with pine scents.
Interesting places for a winter vacation
Vacations in Russia in winter is primarily associated with the New Year vacations. Ten days when families with children go away to have fun. The most popular during this period are, of course, ski resorts.
"The Russian Switzerland" is called Krasnaya Polyana in Krasnodar Krai. There are tracks of varying degrees of complexity, there are for beginners and skating with children. Skis and snowboards are offered for rent. After an active day there is a sauna. Skiing season here starts in December and lasts until early April. Let's say right away – the resort is expensive, especially for the New Year. Below the price tag in February and March.
In Russia there are plenty of ski resorts. Do not know how to ski? They will teach you on the spot! Photo: pixabay.com
Prielbrusie, Dombay and Arkhyz are also popular in winter. You're sure to fall in love with the Caucasus Mountains in these places. Take the cable car up and see the three and four-thousanders. At the tops of the mountains are glaciers that do not melt even in summer. You can stay in hotels with all the amenities. Skiing season lasts from December to early April. Winter here is mild and sunny.
Sheregesh resort is located near the Zeleny mountain in the Kemerovo region. If you want to see snow-covered Siberia, come here. Ski season begins in late November, but the most interesting thing happens in early April when the slopes organize skating in bikinis. You can get to such a festival for free.
Spend your New Year's holidays at the residence of Santa Claus in Veliky Ustyug. Photo: Vladimir VELENGURIN
The New Year holidays are always an expectation of a miracle. Where better to celebrate than at the residence of Santa Claus in Veliky Ustyug? Deciding where to go with children on a winter vacation – in the mountains or in a fairy-tale town – do not even doubt that the little travelers will be interested in the second option. The Terem of Santa Claus stands in a pine forest. You will walk along the Path of Fairy Tales, ride horses and communicate with the main hero of these places, as well as his granddaughter Snegurochka.
During the New Year holidays, Moscow and St. Petersburg look like fairy tales. During the days of school vacations there are a lot of holidaymakers coming here. For children at this time a lot of fun activities are held, there are skating rinks and interactive museums.
Prices in the resorts in 2021
| | |
| --- | --- |
| Resort | Vacations for 7-10 days |
| "Rosa Khutor, Krasnaya Polyana | Rub. 80000 |
| "Gazprom, Krasnaya Polyana | 95000 rubles |
| Dombai, Caucasus | 70000 rubles |
| Arkhyz, Caucasus | 70000 rubles |
| Belokurikha, Altay | 62000 rub. |
| Abzakovo, Bashkortostan | 50000 rubles |
| Sheregesh, Kemerovo region | 95000 rubles |
These prices are calculated for a family of three, going on vacation for 7-10 days.
You can choose the Caucasian Mineralnye Vody.
Resorts of the Caucasian Mineral Waters as if specially created for recreation and tourism. The uniqueness of the region – the natural landscapes, clean air, memorable places associated with the major events of Russian history, famous people. The healing powers of the local mineral waters have been known for a long time. The famous health resort towns of the Caucasian Mineral Waters offer recreation for all tastes, the impressions of the trip will stay with you for a long time.
Vacations by Car
No matter how long your vacation will be, a car trip gives you the opportunity to see much more than traveling by public transport. You're not dependent on tour groups, you leave for a place of interest at a time that suits you, and you make stops wherever you want.
When laying a route in the Crimea, we advise you to use the Yandex.Maps app, because Google maps on the peninsula are poorly updated. Traveling in the Krasnodar region, you can get to such observation sites, where the guides do not take you. The main thing is to be careful on the mountain serpentines. And to drive from Moscow to Baikal is a real adventure, you will see almost half of the country. In some Far Eastern regions, you can't do without a car at all. For example, many places in Sakhalin and Kamchatka cannot be reached by bus or cab, you'll need an off-road vehicle.
Traveling by car with a child is a common and comfortable form of travel for many families. Photo: pexels.com
What to consider when going on vacation by car:
1. It's best if there are two drivers – that way you can swap.
2 Be aware that antibiotics, painkillers and anti-allergic drugs can make you drowsy. Do not drive immediately after taking them.
3. Have your car serviced before you drive, to reduce the risk of any malfunctions.
4. Roadside cafes – not the best option for a snack, better go to a populated area.
5. If you take a cat or dog, consult a veterinarian – the pet may need to be given extra vaccinations in order to prevent contracting a disease in the new climate and conditions.
Learn about unexplored places in the Leningrad region and Karelia!
"Are there still unexplored places in these regions?" – you may ask. Of course there are! KP journalists, along with cameramen and bloggers, went to those places. They will learn and tell you where the mouth of one of the oldest volcanoes in the region is located, whether it is true "black land Olonets heals," and many other interesting things. Perhaps, after reading their articles, you will want to repeat this route.
Expert opinion
Valentina Mitrofanova, director of the Institute of Professional Personnel Managers:
"You take two days as vacation – one of them must fall on weekdays."
According to the 136th article of the Labor code the vacation pay for a regular employee is calculated on the basis of his average earnings. It is not only the employee's rate (the amount that is written in his contract), but all payments for 12 months. Therefore, if the company has bonuses and bonuses, the average earnings are higher than the salary. Accordingly, a person will receive more vacation pay. The employer is obliged to pay the calculated amount three days before the start of the employee's vacation.
According to the law, only a full-time employee may count on vacation. A person who works under a civil-law contract is granted neither vacation nor sick leave. In practice, they are given either by personal agreement, or at this point the employment contract is suspended. Therefore, there are no payments to speak of.
A new employee has the right to get leave after six months, according to Article 122 of the Labor Code. It can even be a full vacation, but in this case, the employee takes it in advance, because in fact he can claim only 14 days – here it already depends on agreements with the employer. If you are on staff, then you are guaranteed payment on a general basis, based on your income.
Leave of absence is granted on the basis of the employee's application. According to Article 128 of the Labor Code, the employer must grant leave without pay in case of the birth of a child, wedding, death of a relative (in this case it is written "for family" or "for good reasons"). By law, it is five calendar days, but the parties can agree on any length.
The law does not regulate the minimum and maximum amount of leave. In practice, there is a leave of 1-2 days. This is not very good from the point of view of labor protection, and from the point of view of the fact that vacation is given in calendar days, and by Article 14 of the Labor Code calendar days are both working and non-working days. Based on this logic, to give one day of vacation is incorrect, for two days – perhaps, if one of them falls on a weekday and the other on the weekend.
Expert opinion
Is it profitable to take a vacation right after the holidays?
Olga Eroshenkova, an expert on labor law:
– Vacation pay is calculated based on the average cost of one day. In other words if you had bonuses they will be included in the calculation which will form this price. And if you took sick leave – the cost of these days is deducted. Those who go on holiday right after the New Year vacations until the end of January should consider that their vacation pay will be small because the calculation takes into account holidays when you weren't working. Or, for example, you decide to take three days off, two of which are holidays. Vacation pay would only be calculated for one day of work.
Now many people take their vacation by combining the first and second May holidays. So the accounting department only counts the working days you take between them. One more nuance: in your application you write: "please grant leave on such and such a date for so many calendar days", and among them could be several holidays – then in calculations the leave is extended for two days.