Sunny Beach is no longer the same – my review and a couple of recommendations
Hi all! It is not nice to write bad articles and negative reviews on travel-blogs. Today I will speak negatively about the most famous sea resort in Bulgaria – Sunny Beach.
Sunny Beach is the most famous resort in Bulgaria.
Open up Yandex and type in the word combination "Sunny Beach". The very first sites in the search will be filled with confident titles, such as: "An excellent resort for a family vacation, or one of the best resorts in Bulgaria. Only that's not true at all.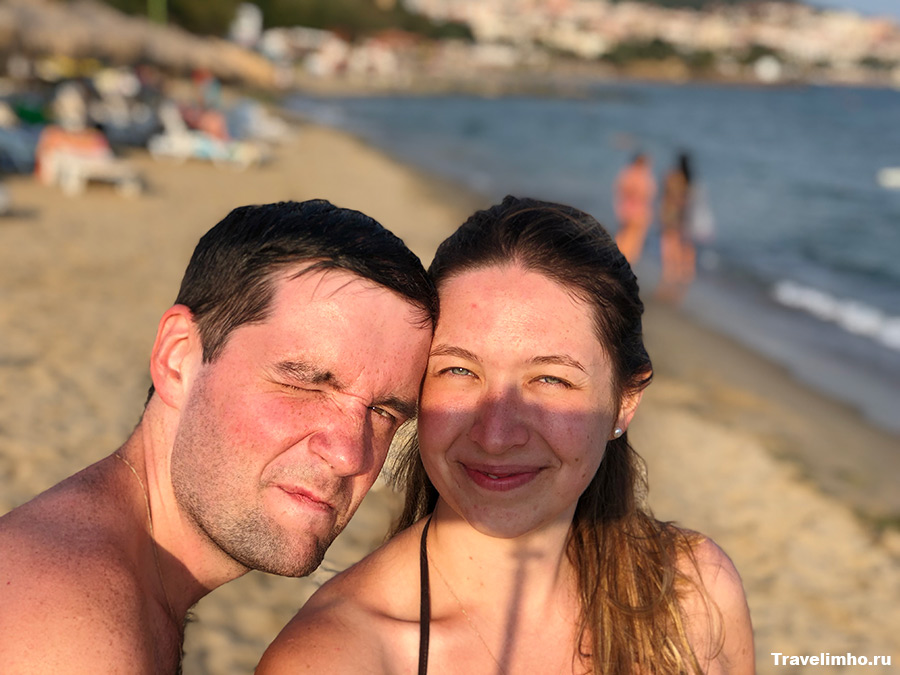 Sunny Beach is not what it used to be.
Probably back in Soviet times. When the girls were prettier and the trees greener, Slanchev Bryag was good. Nowadays, it's a heavily overcrowded and overdeveloped resort in Bulgaria. Such an asphalted jungle with huge crowds of tourists, who just bought these enthusiastic advertising headlines of travel companies.
You have to understand that I basically do not benefit from this post. We are all looking for somewhere to go on vacation and when we find negative information about some place we start to doubt and may change our minds. I, as a travel blogger, am interested in having you read me. But I can't write only about the good things. It wouldn't be fair. Not everything is good and perfect. There are pros and cons to everything. As it happens, for me there are more minuses than pluses in Sunshine Coast. So I recommend you read this article to the end and then make your own conclusions. Further in the text I give some recommendations where to go to vacation in Bulgaria and what resort to choose. This is only my opinion. It is up to you to decide.
Why I do not like Sunny Beach
The absence of a real city life.
Sunny Beach is a big conglomerate of hotels. There are no apartment buildings here. There are no schools and no city clinics. Everywhere there are casinos, nightclubs and massage parlors.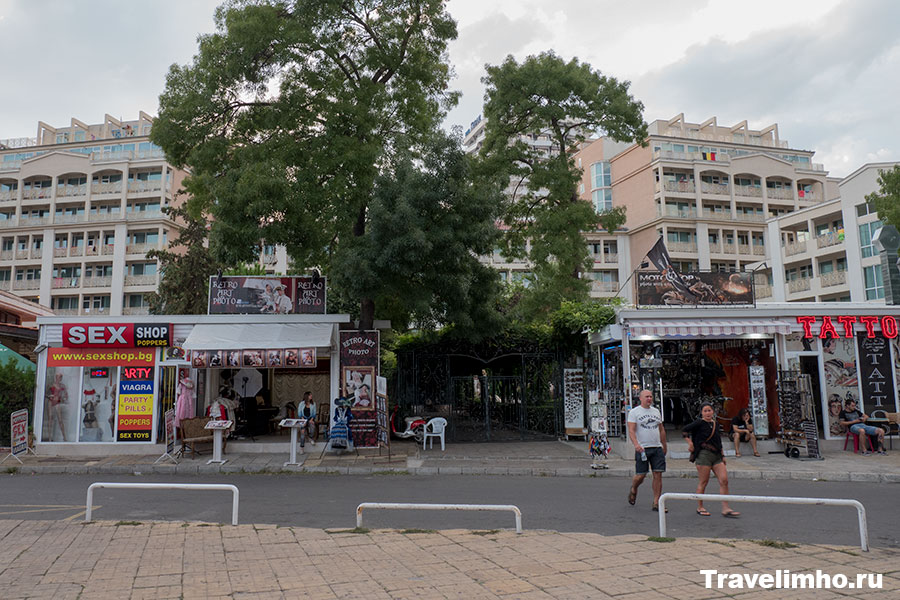 A typical street in Sunny Beach.
After all we have seen, I am surprised, to say the least, that many Internet-resources call Sunny Beach the oldest family resort. For the sake of comparison here is the picture of our walk in Nessebar.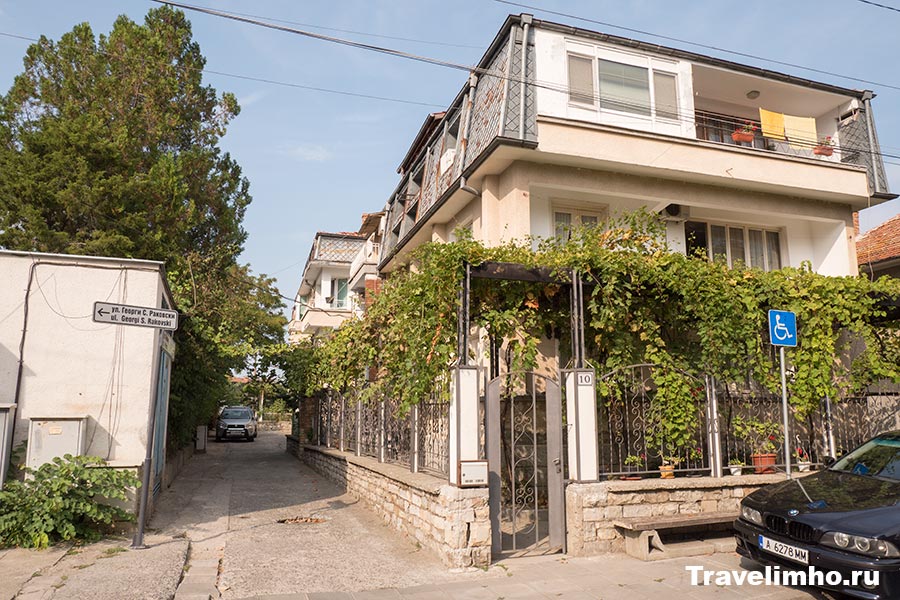 Walking in Nessebar
Feel the difference, right? Just a quiet residential town. I find it much more pleasant to walk around places like this.
Slanchev Bryag is a kind of Bulgarian Pattaya. There are a bunch of cheap hostels and thus a large number of tourists during the whole bathing season.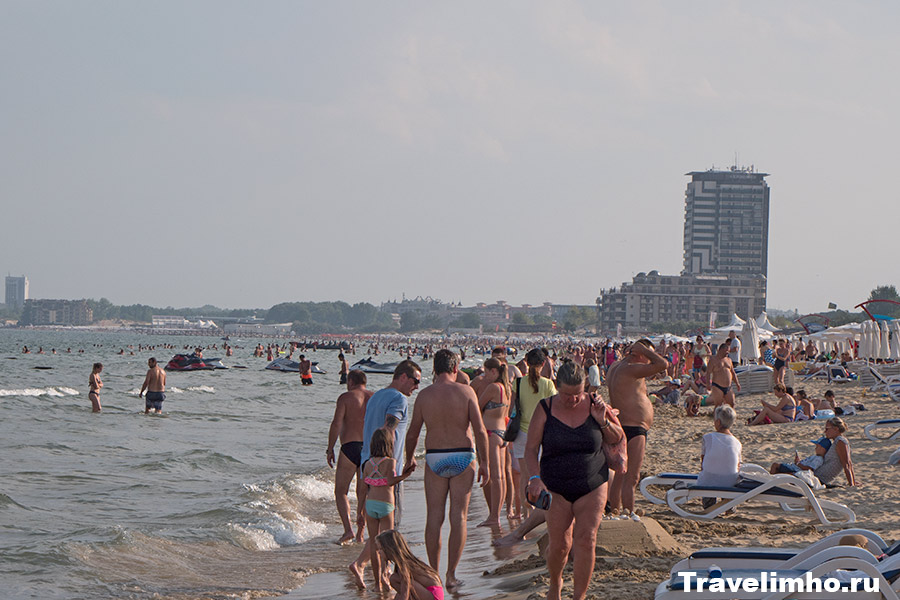 Crowds of people on the beach in the evening in September.
This point flows seamlessly from the second. A lot of people means unclean beaches and the sea. About the sea a bit controversial. In the morning hours at low tide, the sea is clean. But closer to noon with the arrival of small waves, the sand rises and the water is turbid.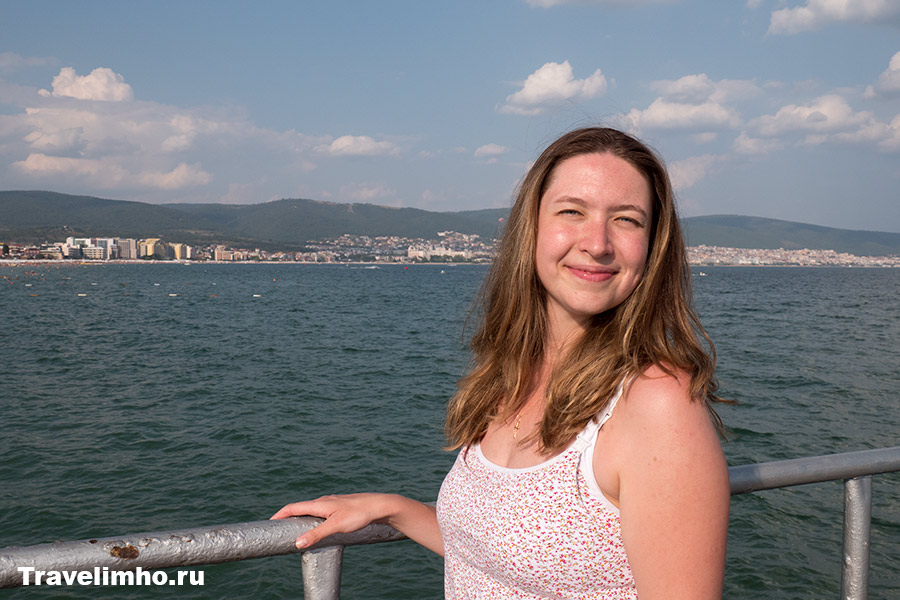 The central pier of Sunny Beach
This applies to all resorts in Bulgaria, but subjectively it seems that in more pristine places in Bulgaria, like Elinite and Sveti Vlas, the sea is lunchtime and evening cleaner.
There are a lot of different vendors in Sunny Beach. They sell everything that is not good. There are a lot of vendors on the beaches. It infuriates me.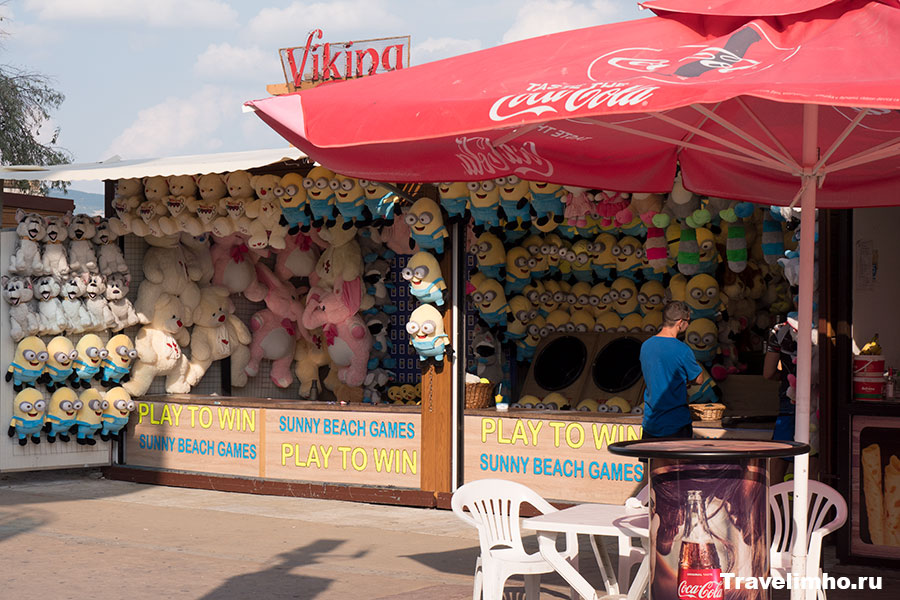 Market all sorts of lures near the beach.
You get a quiet tan on the beach and here they try to sell you some services.
Pros of Sunny Beach
The resort has everything for a varied recreation associated with entertainment. Children's and adult attractions. Two water parks. Go-karting and much more.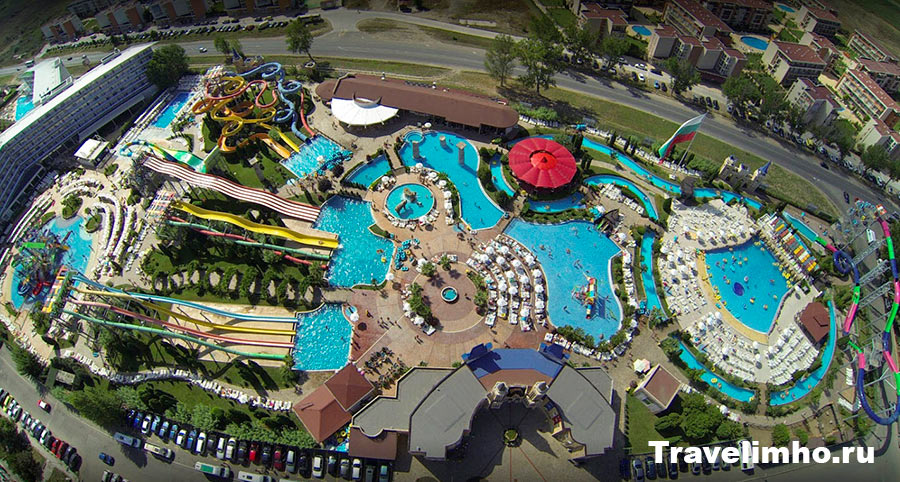 View of the water park Action – Sunny Beach.
It is cool. If you have a rest a big company – there will always be something to do if bored to lie on the beach and to bathe in the sea.
There is a central bus station in the city. Regular intercity buses go to almost all regions of Bulgaria.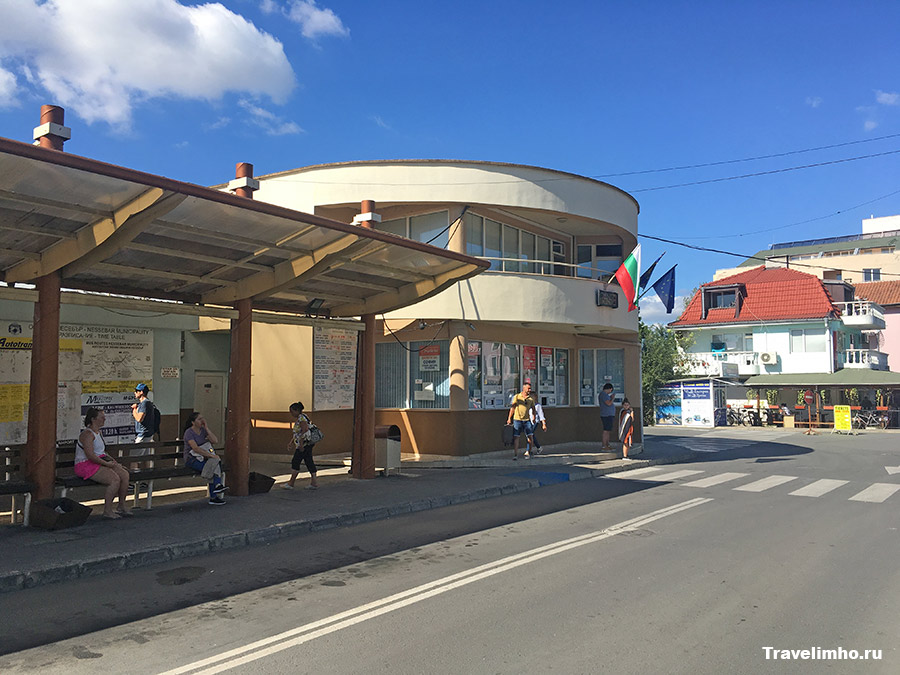 Bus Station in Sunny Beach
For example, you can easily get to Varna, Plovdiv or Sofia.
You can always find a hotel at an affordable price. There are many all-inclusive 5-star hotels, as well as a large number of inexpensive hostels and apartment complexes.
The most famous website for booking hotels is booking.com, which has more than 1,000 hotel options. If you follow my link you will get a booking bonus of 1,000 rubles. Don't hesitate and save on your travels.
Who is suitable for the Sunny Beach
First of all for young people, students. If you come to the resort to have fun in a noisy company. You like night clubs and discos.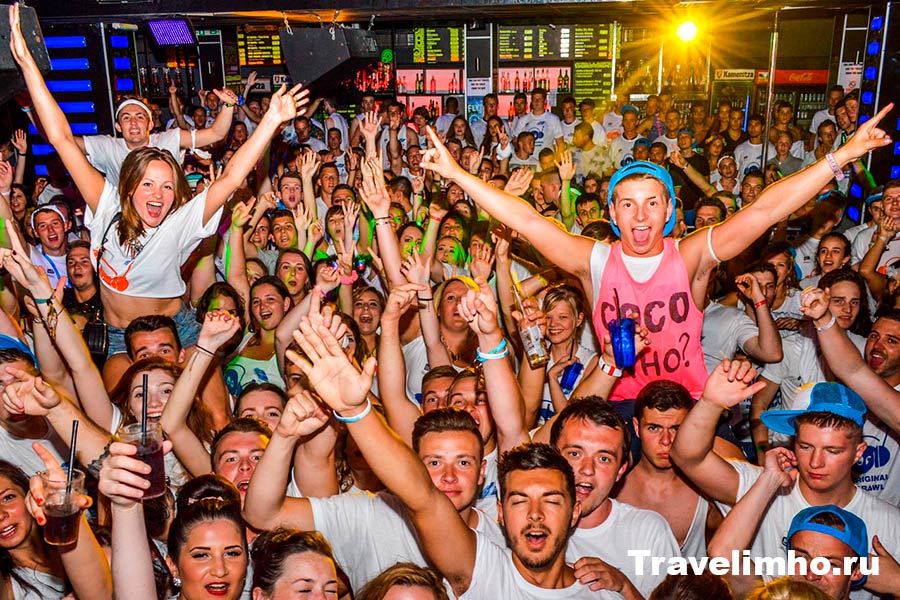 Party in one of the nightclubs
Sunny Beach you will love it. To party, to booze, etc. – Definitely here!
When to go on vacation
I would not recommend to go to Sunny Beach from the beginning of July till the end of August. Very much a lot of people on beaches. High prices in the cafe. It is hot and crowded. All photos in this article were taken in early September, when many people go home and the resort is not so busy.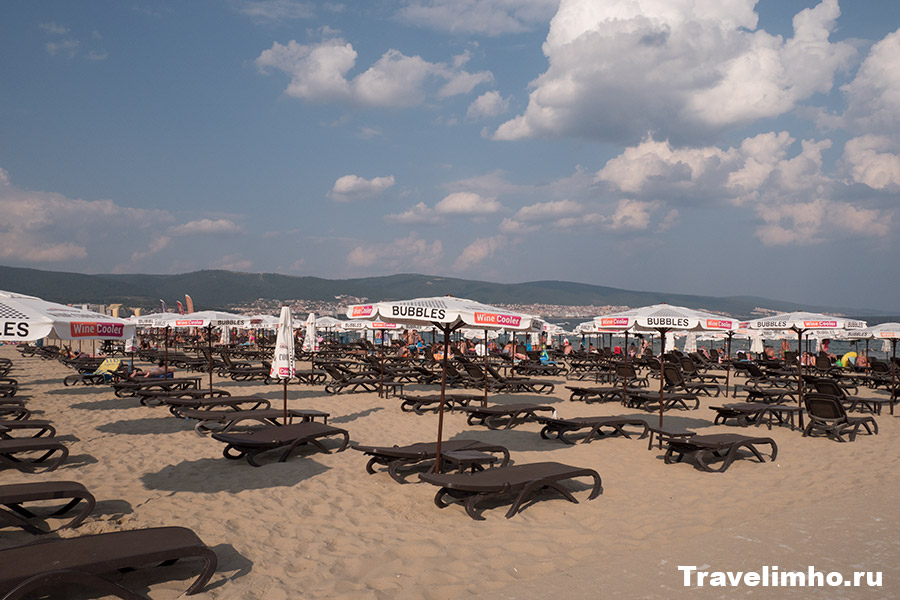 In July and August, all the sun beds will be busy.
A good month for a holiday is June. The sea is already warm. Not so hot and tourists are not as much.
Beaches in Sunny Beach
In fact, the beach is one – but very large and wide. The length is more than 2 km. There are paid and free zones. The free zones are mostly located further from the sea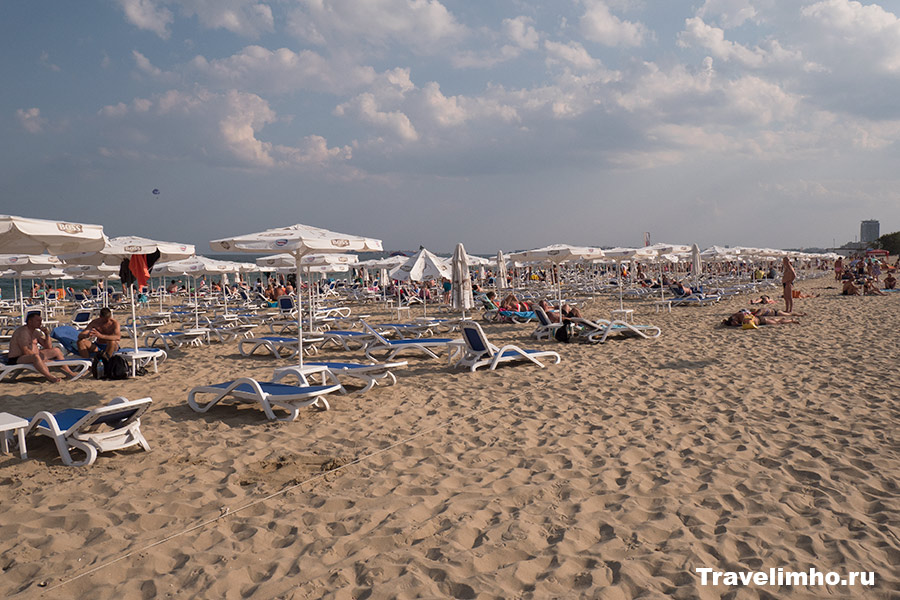 There is a big free zone away from the sea.
Near the sea sometimes you can also find small islands where you can sunbathe. But the number of people who want to get some sun here is obviously greater.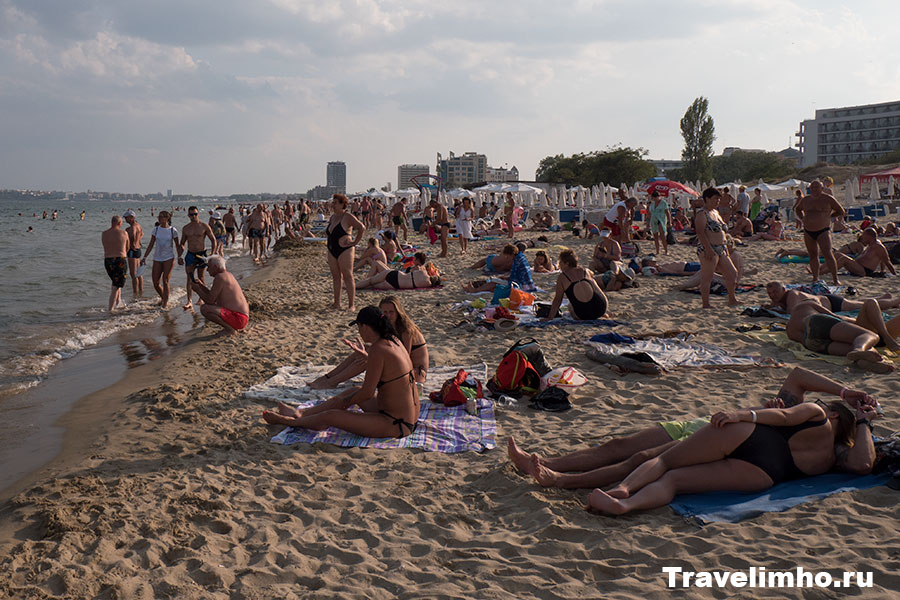 Evening stroll by the sea in Sunny Beach
Just to compare, I would like to add a photo with the number of people at the east beach of St. Vlas at the same hours on another day.
St. Vlas – Eastern Beach at around 16:00
Sometimes we come to Sunny Beach just to walk along the beach. Nice views to the mountains of St. Vlas and the old Nessebar. In the evening there are not so many people.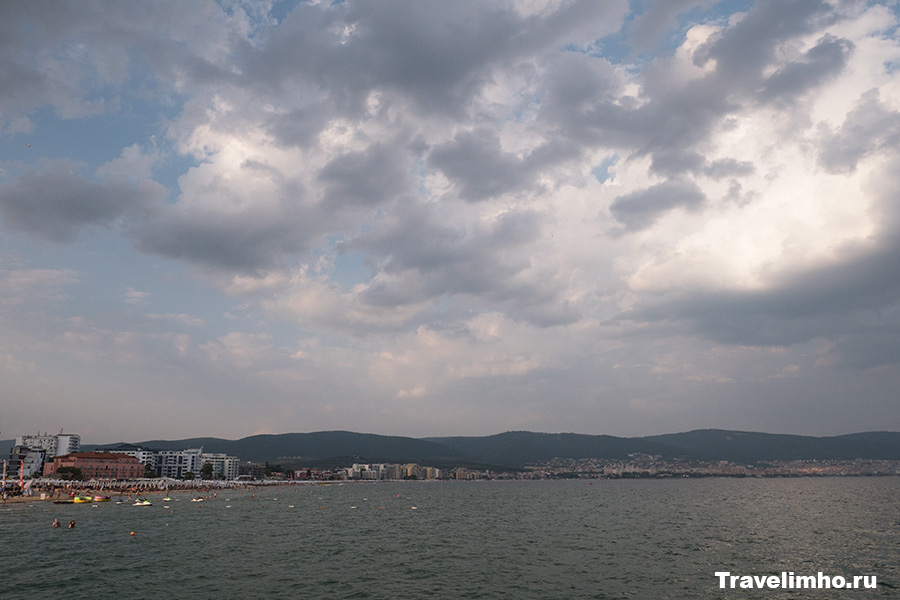 The view to St. Vlas, where we are staying.
You can rent a scooter or a small boat on the beach to go for a ride in the sea. By the way, you can do this at other resorts in Bulgaria. Here, Sunny Beach does not stand out in any way.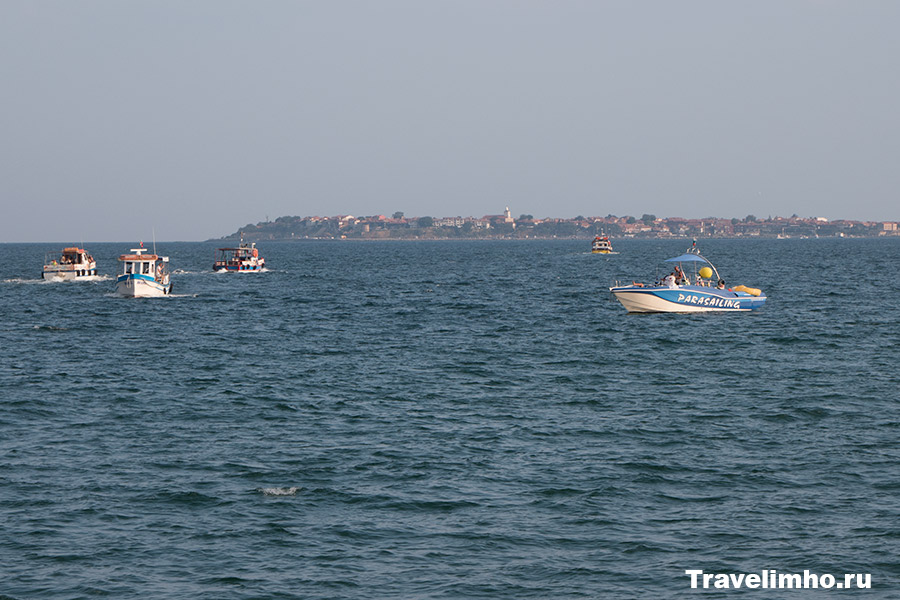 Evening boat ride with views of Nessebar
My recommendations
If you have read to this line and you still have the desire to go to Sunny Beach, here are my recommendations for choosing a hotel location within the resort. For myself, I would consider hotels or apartments away from the big hotels, such as the Hotel Europe, Kuban, etc. Below is a photo of the beach near the Hotel Europe.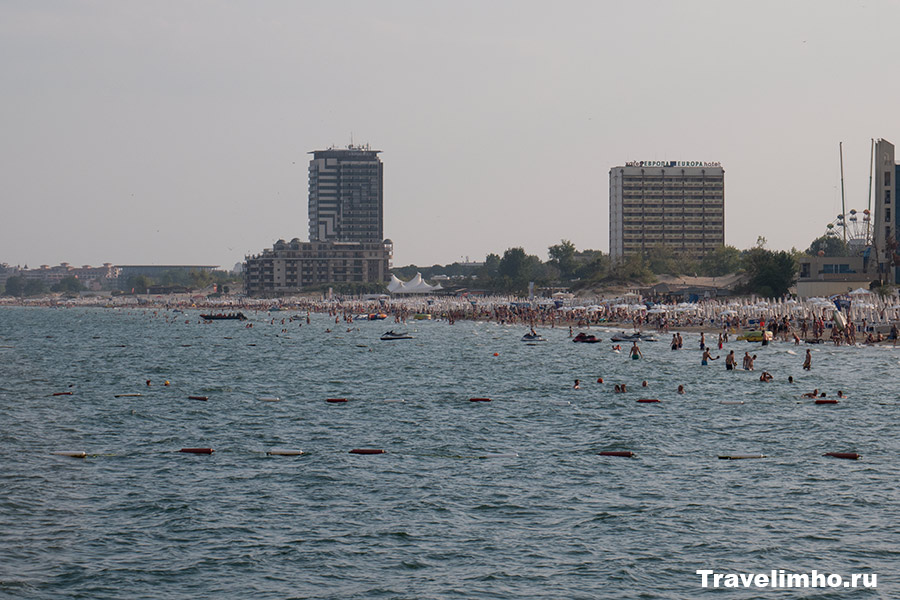 Beach near the Hotel Europe – Sunny Beach
A good area to find accommodation in Sunny Beach is north of the central pier. Small hotels and apartment complexes are located here.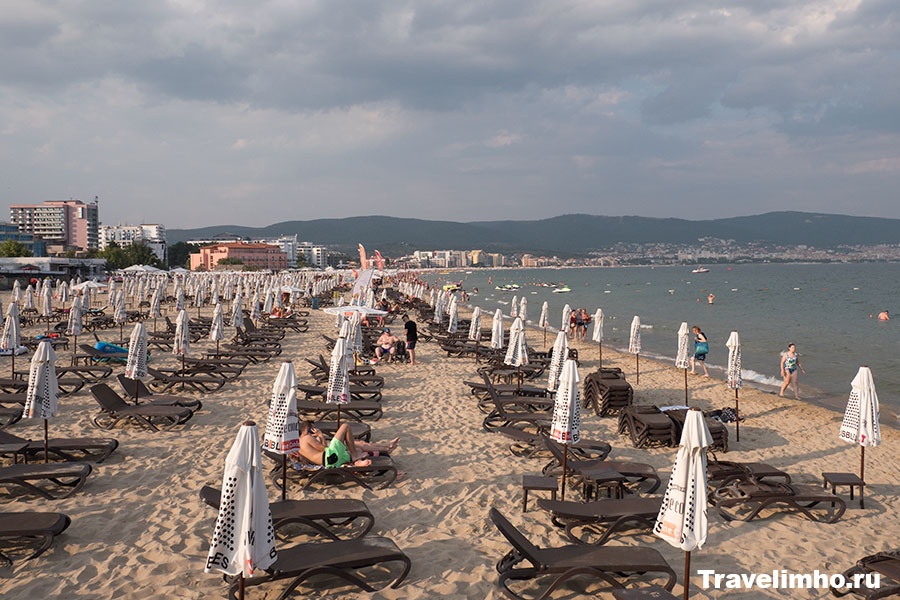 North side of Sunny Beach
Here are a few options for hotels and apartments in this part of town. You can also choose any other accommodation by following my links. I do not advertise hotels. Just sharing a selection of value for money. Where would I go myself.
Venus Hotel is a cheap hotel in the center of the city. Good breakfast and wi-fi. Grand Hotel Sunny Beach is a good all-inclusive hotel. Cascadas Studio is a cool apartment complex with a pool and playground.
If you liked my article, share it in social networks with your friends. Tell your friends about my site. These are simple actions can my site is better ranked in the search engine index and google, and my articles will read more people.