"Locals treat Russians with respect and apprehension" The story of a Russian about moving and life in the Czech Republic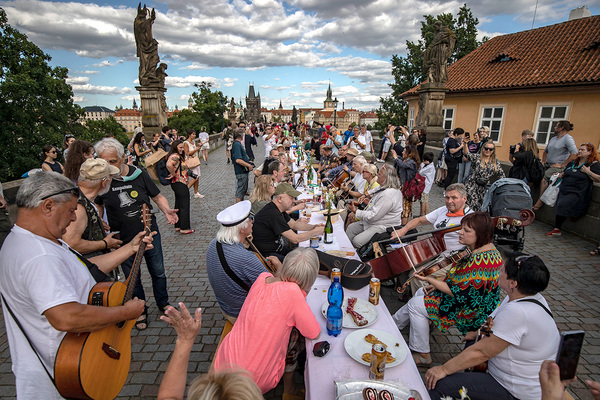 Alexei fell in love with Prague at first sight, moved there with his family and lived in the capital of the Czech Republic for 12 years. During this time he has never regretted his decision and realized what values in life are really important. Lenta.ru publishes his story about life in Prague as part of a series of articles about Russians who moved abroad.
I will start the story of my move to Western Europe in the nineties of the last century. At that time I was a high school graduate and a student at a university in Moscow. During this period, I was surviving like everyone else around me: studying, working, and trying to make a living by trading.
My first European experience abroad was Poland. I went there to buy clothes for myself and resale, and in general to see what other countries there are outside the homeland. I had to visit Poland and its capital Warsaw about ten times.
That is when I got my first impressions about life abroad, the feeling that it is necessary to move and the desire to do this was born. I dreamed of visiting new countries, learning about them and trying to find a way to stay there.
Yes, it is very stretch to call Poland a Western European country in the early 90s. But everything I saw there amazed me: good roads, perfect railroad crossings, cleanliness in cities, neatness of farmland. I saw that the inhabitants of Poland are hard workers and they live differently: not easier, but better than us. And unbeknownst to me, I saw the potential of western perspectives. I wanted very much to develop and wondered why not in Europe.
Love at first sight.
Hard work in the commercial and legal field in Russia did its job and in time I got the opportunity to travel. My first visit to the Czech Republic was in 2002. Would you call it a momentous occasion? That would mean nothing! My idea of the Czech Republic at that time was based on the TV show "Travelogue" and advertising in travel brochures. The country surprised me and fell in love right away.
I found myself in Prague during the Christmas holidays, this period in the Czech Republic has a special flavor. It is a taste of the festive street fair air, roasted meat on a spit, children's sweets, inexpensive Czech street food, beer. It's a burst of emotion from the centuries-old history that lies beneath your feet, looking down at you from houses and monuments, felt in everything. You could touch it, you had to see it, and we tasted it! I can still remember the city's winter smell of coal briquette heating to this day. Yes, Prague was still heated with coal in many places back then, it added to the Czech flavor!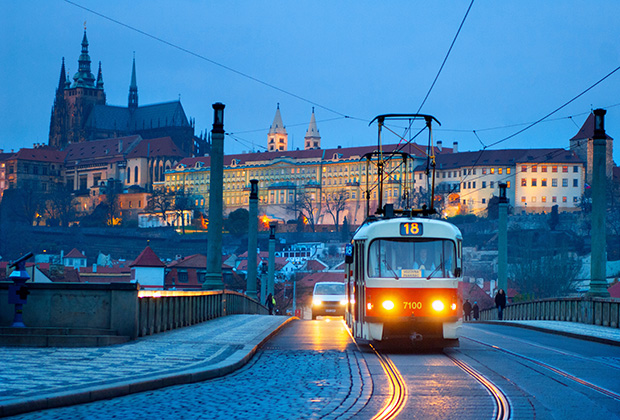 We all know what it feels like to love a loved one, your child or your parents, but love for the city is an unconventional feeling. However, it was the feeling that visited me when I was in Prague and especially when the train was taking me away from the main station of the capital of the Czech Republic.
When I left Prague, I wanted to go back. It happened after a few years. As a result, I lived in Prague for 12 years, my eldest children grew up in this city and my youngest son was born there. Here I took up my favorite occupation, opened my own business of helping immigrants and selling real estate. I gave the best years to the Czech Republic, I paid my taxes faithfully, and in return I received a pleasant European life.
Prague delighted everyone who came to visit me – family, friends, guests, clients and business partners. A separate confirmation of the respect and love for the Czech Republic on the part of Russian-speaking emigrants is their number. I helped many of them to settle in the country.
Moving
When we moved, of course, there were some difficulties. First of all, domestic. Coming to a new place and being essentially a nobody, when you are already a mature person who has achieved success and respect in your homeland, is adventurous, risky, and stressful. On the other hand, such an experience strongly motivates and raises the brain: time is short, you need to think of something urgently and start implementing it, self-organize, create your image and work.
Active integration into society from the very beginning helped a lot. We started to learn the language, listen to Czech speech – TV, radio. When you don't sit still – children go to school, you learn how to earn money in a new country – everything runs its course. No one promised it would be easy, so we were prepared for difficulties. Of course, we were worried and afraid, learning the new realities on the fly.
The main advice I could give was not to break the law. And to remember that no one called you to go to another country, you made this important decision yourself.
Emigration is always a risk. Before I moved, I heard the opinion that an emigrant of the first wave would never be and could never be fully happy. This is partly true until you have status, citizenship and have to feel like a "guest," but that passes quickly. You only remember this when you renew your permanent residency documents and wait for a response from the migration service.
However, emigrants of the second wave, i.e. our children, are already full-fledged citizens of the Czech Republic and the European Union. They live happily, they have enormous opportunities for their own development, life, studies, and work. And most importantly, they are free to choose the country that suits them best and becomes their new home.
Neither I nor my children have ever had to face discrimination here. In kindergarten, school, everyday situations and even when running a business, Czechs treat us immigrants the same way they treat their own.
Comfortable cities
The main feature of Czech cities and Prague in particular – everything is made for comfortable living. Convenient infrastructure, clean air, space for recreation, care about preservation of the architectural appearance of the city. That just are just one beach on the Vltava River, in the hot summer days there feel like a resort.
Numerous, many kilometers of biking trails, laid on subsidies under the European program, you can travel from city to city throughout the country, not to mention the city of Prague. Bicycle paths are laid out so that people could move from neighborhood to neighborhood with their families, visit playgrounds, sports fields, courts, golf, beaches, river rafting, Prague zoo, parks, gardens, vineyards, castles and palaces. At the same time, cycling is as safe as possible.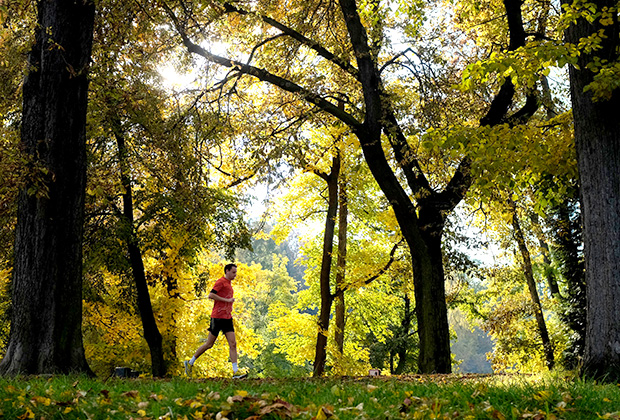 Photo: David W Cerny / Reuters
The combination of historical and new districts of Prague is well chosen architecturally. Abundance of greenery in the streets of Prague, green recreational areas where people and tourists sunbathe and walk on the lawns without any restrictions and prohibitions. Here you can relax in nature without leaving the city. There are a lot of areas for all kinds of sports, all in the public domain, if you wanted to. Almost everything is free, the cost of visiting the pool in the open air is purely symbolic. There are many water parks open all year round.
Public transport in Prague and between cities, works perfectly, according to electronic schedule and with the maximum comfort for all. All transport is new and environmentally friendly. The main car company Škoda supplies all types of public transport, including trains, carriages and streetcars. The average fare in the city is one and a half euros.
Everyday life
Czechs and other residents of the capital usually eat at restaurants for a business lunch, which is convenient and economical. Contracts are signed, negotiations are held, important decisions are made, and work brings joy on a full stomach. Going to a restaurant is considered the norm here, not an event.
Buying groceries in a store to cook them at home is considered unreasonably expensive. It is easier and tastier to eat in restaurants
Czech cuisine is very understandable and close to the Slavs. Dishes are very simple and delicious, and everywhere – whether at the market, at the fair, in a restaurant or in a simple beer bar. Czech beer is the most popular in Europe and, of course, it is cheaper and tastier at home. So beer lovers – only in the Czech Republic.
Medicine and health care system in the Czech Republic is beyond praise. During the 12 years of my life in Prague, everything has happened and each time the doctors have coped with it perfectly. Czech medicine can be trusted, social and other taxes must be paid.
Real estate in the Czech Republic is not cheap, but very highly liquid, so it is very promising. Mortgage here – below two percent per annum. Utilities are not as expensive as in Germany or Austria, but more expensive than in Belarus and Russia. Their cost teaches savings and rational spending, you quickly get used to it. A huge number of houses, apartments and commercial properties belong to our compatriots: they live there, rent them out for residence or business. Income from all types of real estate is constantly growing, even now, during the active phase of the quarantine and the absence of tourists.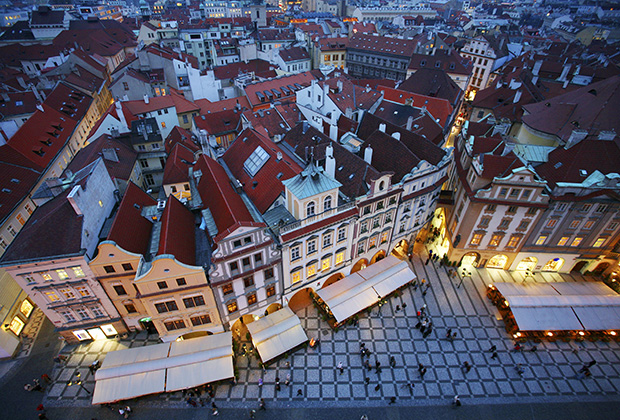 Features of the Czechs
The Czechs are a funny nation with its own quirks, but the Russians are treated with respect, with apprehension, until they get to know you better. In their minds there are no silly stereotypes about Russia such as matryoshka, vodka and bears in the streets. Czechs know and love Russia and remember with gratitude that we liberated their country in World War II. They are always surprised and delighted by the distances in our country. For example, when they asked me "where do you live," I would answer: not far from Moscow at a thousand kilometers. This always caused laughter, and they sarcastically paraphrased it as "well, yes, you count around the corner.
I have never once seen Czechs who have a great desire to visit Russia and see our history. But at the same time they clearly understand that we need to cooperate and be friends with Russia, they are for the economy and mutual benefit
The Czech economy is showing strong annual growth, and even the coronavirus pandemic has so far only halted the country's tourism sector. The Czech Republic is the leading country of the former Warsaw Pact countries in terms of economic volume, industrial development and standard of living.
A definite difficulty in doing business in the Czech Republic can be called a lack of business partners. There are not many Czechs in the business community who are pleasant to work with and who do everything they are responsible for on time. But if you manage to find such a partner, you need to cherish it as the apple of your eye. However, this principle is also applicable to other countries of European Union.
Mountains, forest and holidays
Czech Republic is a very self-sufficient country with its forests full of mushrooms and berries and rivers teeming with fish. It is very comfortable to relax, only occasionally in the summer can fail the warm weather. Although the climate in the Czech Republic is very pleasant: short winter period in February in blooming spring, in April blooming in Prague reaches its climax, and this is the best month to visit the capital. The city is drowning in blooming ornamental trees, lawns and flowerbeds from all over the world. For active tourists, April is the most profitable and relatively inexpensive month when compared to summer and winter holidays.
For me personally in the Czech Republic was missing only one important component – the ocean. This gap has been made up for by family trips several times to the sea. In Europe, thanks God, all the resorts are close by.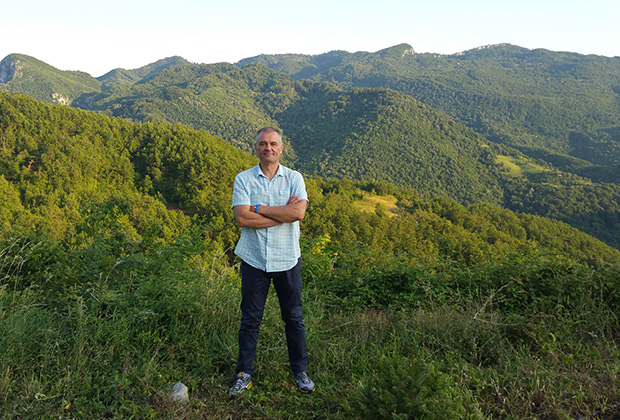 Photo by the hero of the material
Special attention should be paid to the Czech mountains. This is not the Alps, but the Czech mountains have their own national flavor and charm. Mountains in the north and south of the country are very enticing and pulling, they are not difficult to reach, and it is worth it. Mountain expanses, walks, mushroom picking, clean air and giant trees are a delight. The mountains have all the infrastructure for all-season active and passive recreation. You can choose from several levels of complexity of routes. There are clean mountain rivers and wildlife. With the latter you should be careful, especially with wild boars.
Winter recreation is a buzz, mountain skiing, snowboarding, just sledding. I will not forget to mention the winter hot: Czech red hot wine "svaražak" cooked by an old recipe, easy to drink and tasty, warms quickly and pleasantly, try it for sure.
Czech national holidays are very interesting. The city celebrations are a real sensation, such as the Battle of White Mountain. When according to historical chronicles the course of military events is reconstructed and full-fledged battle is depicted: with shooting from different types of guns, including cannons, and duels of entire military units and individual knights. The whole battle is decorated with flags and dressed in 15th-century clothing. In contrast, very nice and homey are the village festivals of the local scale.
In the Czech Republic, there are all kinds of weekend activities all over the country all the time. These include national food fairs, young wine festivals, and beer tastings. Fire-fighting equipment and special police vehicles are always present at the holidays, fire-fighters and police officers are happy to play with children, showing them their personal equipment, vehicles, weapons and special equipment. There are competitions and contests, after which all the children are awarded with gifts. Living in the Czech Republic is very interesting and fun. There is always somewhere to go and visit, something to see, taste and touch.
Real values
I planned to live in the Czech Republic and work, get European Union documents, and work legally and honestly for the benefit of my children. It all turned out that way.
It took me about five years to gain an initial understanding of the country, its principles, mentality and people. After that, you start to learn to perceive the new reality, to think a little bit in Czech.
For example, you start to appreciate personal time, vacations, weekends, family holidays and trips. You begin to understand the true values in life: love, friendship, travel. You try to be with your loved ones all the time, to be amazed at the small and big things together, to appreciate every minute of life. An integral part of all this is a quiet society, the ideal city, parks, alleys, bird's-eye view of the roofs of houses, palaces and residences.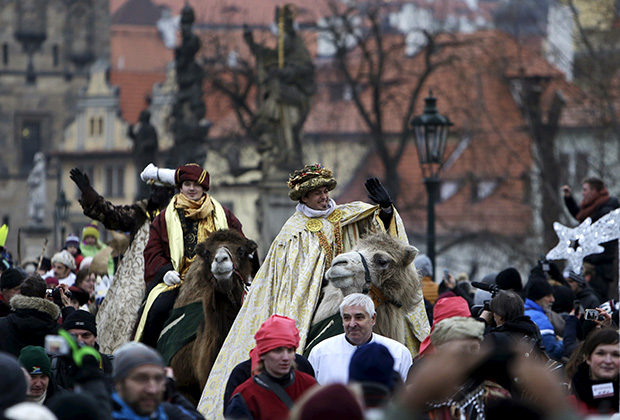 New Year's Eve in Prague
Photo: David W Cerny / Reuters
Work and business in the Czech Republic are fun and money to live in. No checks, no pressure from the authorities – the main thing is to submit reports on time and pay taxes. For about ten years, reporting has been done remotely and without paperwork, everything is done for people. Small and medium-sized businesses feel comfortable.
I am not obsessed by any stereotypes, I lived free and in love, worked in pleasure, rested comfortably, lived every day in joy and satisfaction of the quality of life. The Czech Republic has become for me a small motherland, but I believe that I need to move forward, and after 12 years of living in Prague, I moved to Portugal, closer to the ocean. But that is another story altogether.
A love of the absurd and long walks: Why do we love the Czech Republic?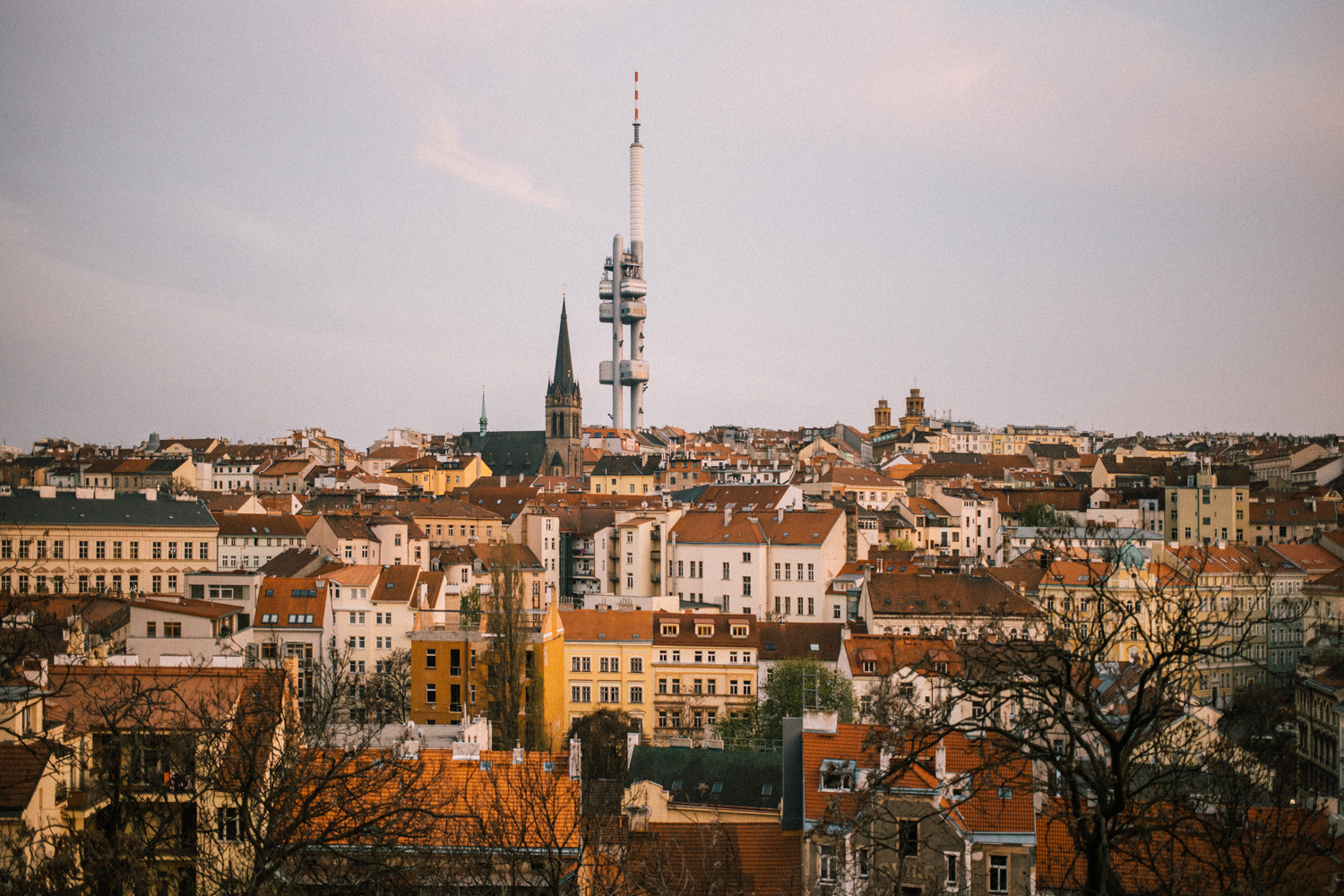 The Czech Republic is all about fabulous castles, cozy towns and varied nature with rivers, forests and scenic cliffs. But not only! With the support of Zatecky Goose brand, we decided to talk to people who have been living in the Czech Republic for a long time about why they love this country. And we found out that you should definitely learn from the Czechs the ability to relax about life!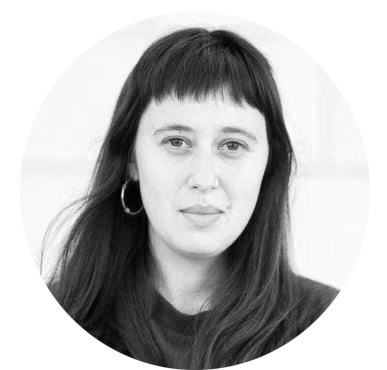 Art historian / Institute of Documentary Film

Slow Friendship. Czechs may seem difficult to make friends with, but once you get to know them better, they become relaxed and open-minded. However, at first, after moving from Moldova, it was unclear to me why no one would initiate friendships or start conversations-even among my university classmates. I thought that the problem was with me, and only later I realized that this is the way it is here – friendships are made slowly. Another difference is that only people close to you are invited to their house. With us, all conversations and parties take place in the kitchen, but for Czechs, home is a closed area. Friends and acquaintances are only in the house!

Beer houses. Hospoda is the Czech name for a beer house. It's where Czechs come alive. Hospóda is the heart of any small town or district; it is where people discuss everything important and spend time after work. It is true that they only socialize with acquaintances, but in small towns, in fact, everyone knows each other. They come there one by one and immediately meet friends. At the same time, it's also perfectly normal to come alone, drink beer for hours, watch TV, or just stare at the wall-no one will look at you in surprise. Public houses are such an important part of the Czech way of life that when they were closed due to lockdown, it seemed to everyone that a revolution would start in a couple of months. How could Czechs be without their main place of power and favorite drink? Probably saved by the fact that everything was still open here in the summer of 2020. We managed to blow off a little steam.
"Beer houses are such an important part of the Czech way of life that when they were shut down because of lockdown, everyone thought a revolution would start in a couple of months."

Hiking. The love of beer is not a hindrance to an active lifestyle – many go jogging, rollerblading or biking, and grab a pint at the end of the trail. They spend their weekends active – going to the mountains on a výlet (Czech: hike, trip, outing), doing sports. It is an important part of Czech leisure time. If we don't have a výlet for the weekend, we go to the country house. Czechs are those who "chalupa"! Chalupa in Czech is dacha, the second word is chata. I think their love for the country house dates back to the days of Soviet occupation, when people lived without the opportunity to develop their profession and travel freely. At that time many had their own "halups/haluskas," where they still escape to at the first opportunity. It is such a project for them – they are constantly building something there, making seedbeds or just enjoying country life. In a way, it used to be a way of self-actualization, but today it's just a good weekend option.

Appearance . Czechs don't worry too much about their appearance. Here it is absolutely normal to walk around in sportswear in the city. Rather, it is not customary to dress up and take great care of your appearance. There is a trend for relaxed, with no desire to appear prettier and richer (which appeals to me). The exception, perhaps, are clothes for sports. If a Czech rides a bike – he will be fully equipped, right down to special gloves and other gadgets.

Harmony. There is a Czech word pohoda, it is very meaningful, sometimes it means something neutral like "okay", but it is also about the feeling of harmony and peace. It is very important for Czechs – not to rush anywhere, to enjoy leisure and the present moment. In general, Czechs can be characterized as calm, decent people, who prefer conservative views and deliberation in decision making.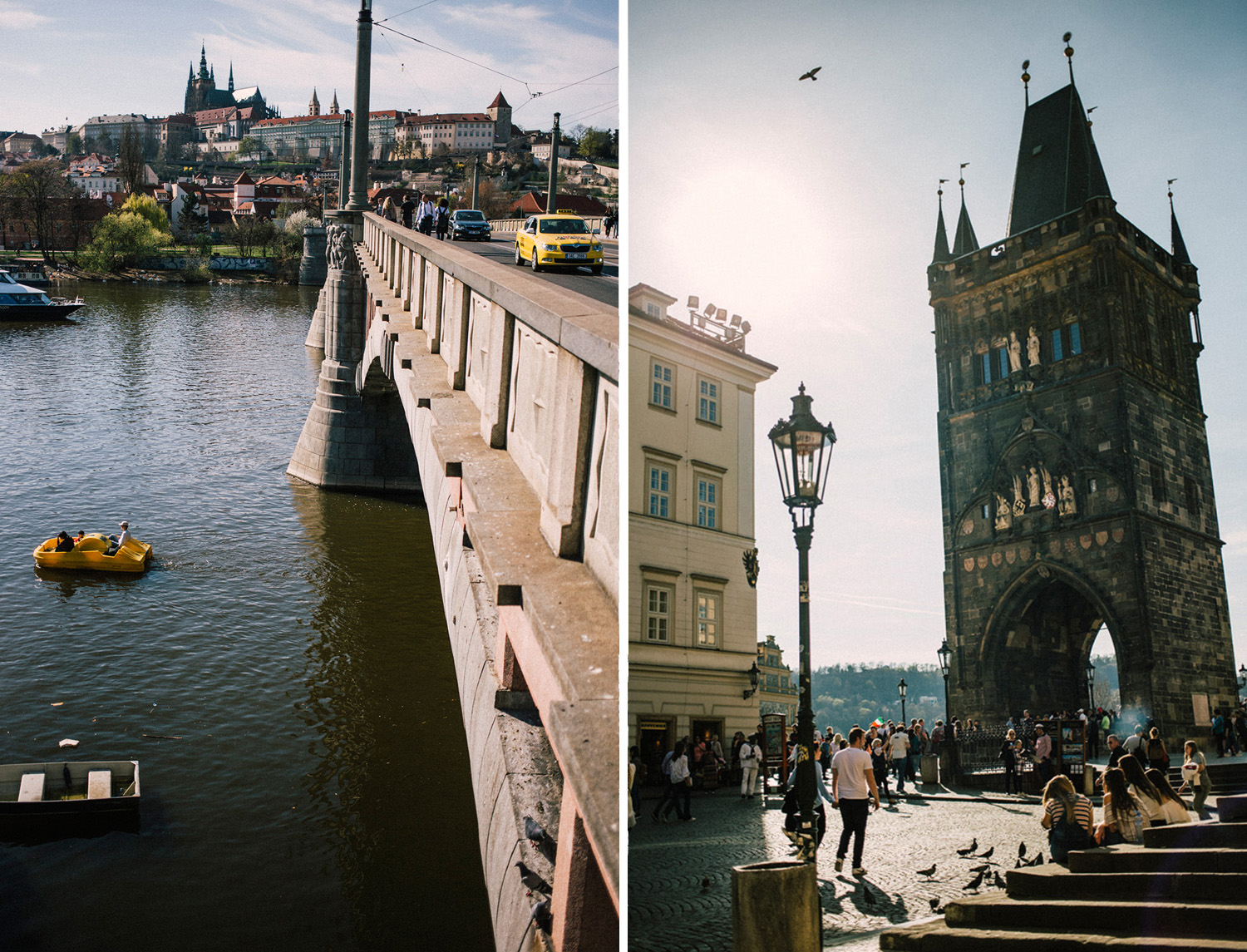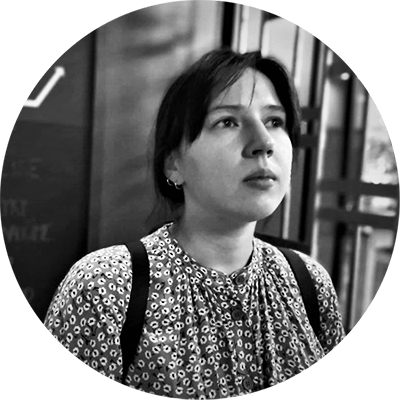 The confrontation between Prague and Brno. Czechs, as I see them, are very friendly, the exception being the mutual dislike between the Prague and Brno inhabitants. They treat foreigners better than they treat each other! I've stopped being surprised by stories about people in Brno getting their tires slashed if their car has a Prague license plate. Prague residents think of Brno as a complete village and Brno residents think of Prague residents as too arrogant. But this enmity probably has deeper roots. But I have never personally encountered discrimination against newcomers. They say that small cities are more wary of migrants, but Prague is a very multicultural city, and there's no such prejudice here. Interestingly, the Czechs themselves don't seem to be open and friendly, and when I tell them this observation of mine, they think it's sarcasm. In response, they say that they go to Italy for politeness and openness. The level of friendliness of the Czechs is optimal for me. I would not like, for example, to be hugged by a restaurant owner, as is the case in Italy. The openness of the Czechs does not violate personal boundaries, but sometimes older people may start a conversation with a stranger. For example, they may say at a bus stop in the vein of "The bus is coming at 10:30, and I read this in the news…". And people will support the conversation. I've seen this happen a few times.

Czech. I really like the Czech language for its softness. Czechs are very fond of using diminutive forms of words. I think to some extent it defines their essence. When my partner and I first came here, we went to a classic Czech restaurant. The waiter came up to us, a powerful, belly-length, bald man. We order a beer in then still unsteady Czech. And he said: "Can I get you two dark beers? Now!". It sounded strange to us at the time. But when I started talking to Czechs more, I noticed that they say it all the time. Even the Masarykovo nádraží station is abbreviated Masaryčka. I think it creates a very soft, friendly atmosphere. When you are offered a "pivichko" and a "klebichek", it's not the same as just a beer and a sandwich. Czechs in general are kind, or at least seem so because of the style of the language. I don't think they think they are, but maybe they just don't see it.
"When you're offered a 'pivichko' and a 'hlebichek,' it's not the same as just a beer and a sandwich."

Love of Nature . Czechs are very active. Their favorite pastime is a walk in nature. This is, of course, facilitated by the fact that even in Prague itself there are many large nature parks and paved hiking trails. You can choose the level of difficulty and go on a day hike: if you want – with a child and a stroller, and you want a more difficult – climb a mountain with friends and even spend the night there. If you go for a walk in the park, you will meet a lot of dogs. There are so many different and beautiful ones. One day I set out to count all the dogs I would meet in a day, but I lost count. It feels like almost everyone has a dog. This is, of course, aided by the fact that you can go everywhere with dogs in the Czech Republic. Not only are there plenty of parks and places to walk, but you can also take them to cafes, transportation, and to work. If the office is not dog friendly, then there is something wrong with it. In a good organization, at least once a week a dog can be taken to work. But cuddling someone else's dog is undesirable. It's a violation of personal space. Many people treat dogs like children, and you don't go to someone else's child.

Czech food. Czechs love to eat. They prefer quite heavy, fatty dishes. We joke that they have a habit of eating meat with meat. But the most popular non-meat dish is fried cheese with fries. Understandably, this cuisine goes well with beer. Beer in the Czech Republic is an integral part of life, so integrated into the routine that it is not even considered as alcohol. Here you often see three kinds of beer on tap in a student canteen. Czechs cherish the tradition of brewing and the culture of drinking. In restaurants that are certified breweries, they are careful about how they serve beer: not only the beer itself, but also the utensils must be at the right temperature. That's why the bar staff gets up early, goes to their bar, pours a tub of cold water and soaks the mugs there. When customers come in, the mugs must be at a certain temperature. This is how the perfect taste is achieved. Interestingly, despite the popularity of beer and the existence of many craft breweries, you almost never see people who consider themselves beer gourmands. Perhaps this is because almost all Czech beers are tasty and there is no need to look for something special.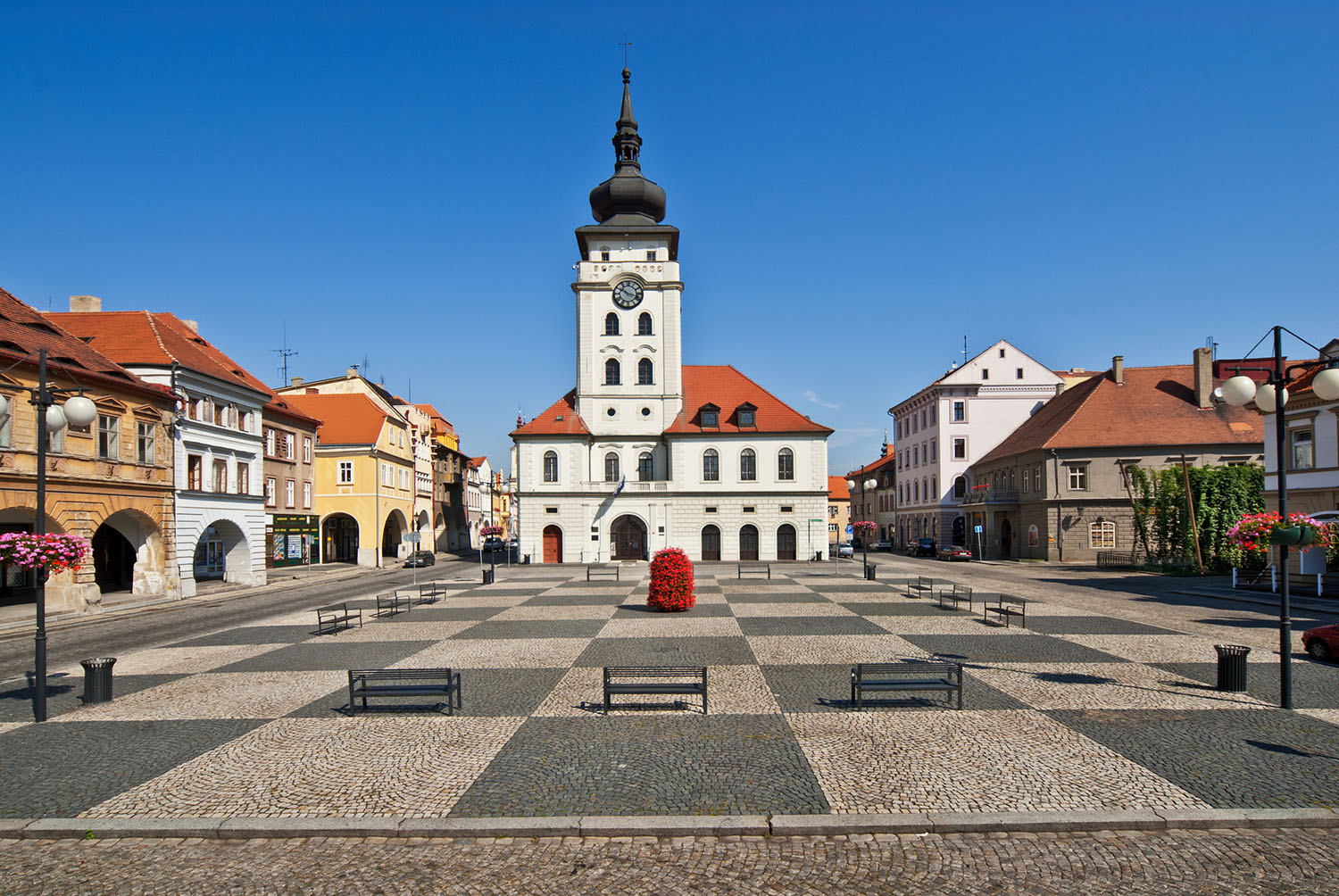 Photo: aaron007 / depositphotos.com
We prepared this material together with the Zatecky Goose beer brand. It is brewed according to Czech brewing traditions with the Zatecky hop variety. The name comes from a small town Zatec, located 75 km from Prague. Nowadays it has about 20 thousand inhabitants, but in the XVI century it was the most populous city in Bohemia. The architecture, preserved from that time, was even used as a decoration for two Oscar nominated movies: "The Zookeeper's Wife" and "Jojo Rabbit".
What makes Zatec different from other European towns with neat houses and baroque town halls is the high chimneys of hop dryers that stick out everywhere. The fact is that Zatec is the hop capital of Bohemia. A hundred years ago, there were over 150 hop growing companies and hop trading exchange. Nowadays, hops are the city's calling card. Not so long ago here opened the "Temple of hops and beer" – educational and entertainment center for tourists where you can learn about the history of brewing, go through the hop maze, visit the alchemical workshop, look at the city from the observation deck hop lighthouse, and then go to the restaurant – try beer from the local brewery. By the way, in Žatice they made their own version of the famous Prague astronomical clock, only the biblical story was replaced by a beer story.
You should come here for a big festival or a holiday to see the relaxed and generous Czechs. Usually reserved and a little closed people choose the best of everything from beer to music to organize a holiday for themselves and their guests. At the same time, everything goes very naturally, without any desire to prove anything to anyone. After all, the main thing – to share with all a sense of freedom and joy. The main such event is the annual hop and beer festival Žatecká Dočesná. This year it will take place on September 3-4. We hope the borders will be opened by this time!
Czechs know how to combine frugality and generosity – when you really need it, they're willing to give it their all, and that goes for material things as well as emotions, support and hospitality. Head to Zatec to see for yourself, or just try a drink brewed with Czech generosity!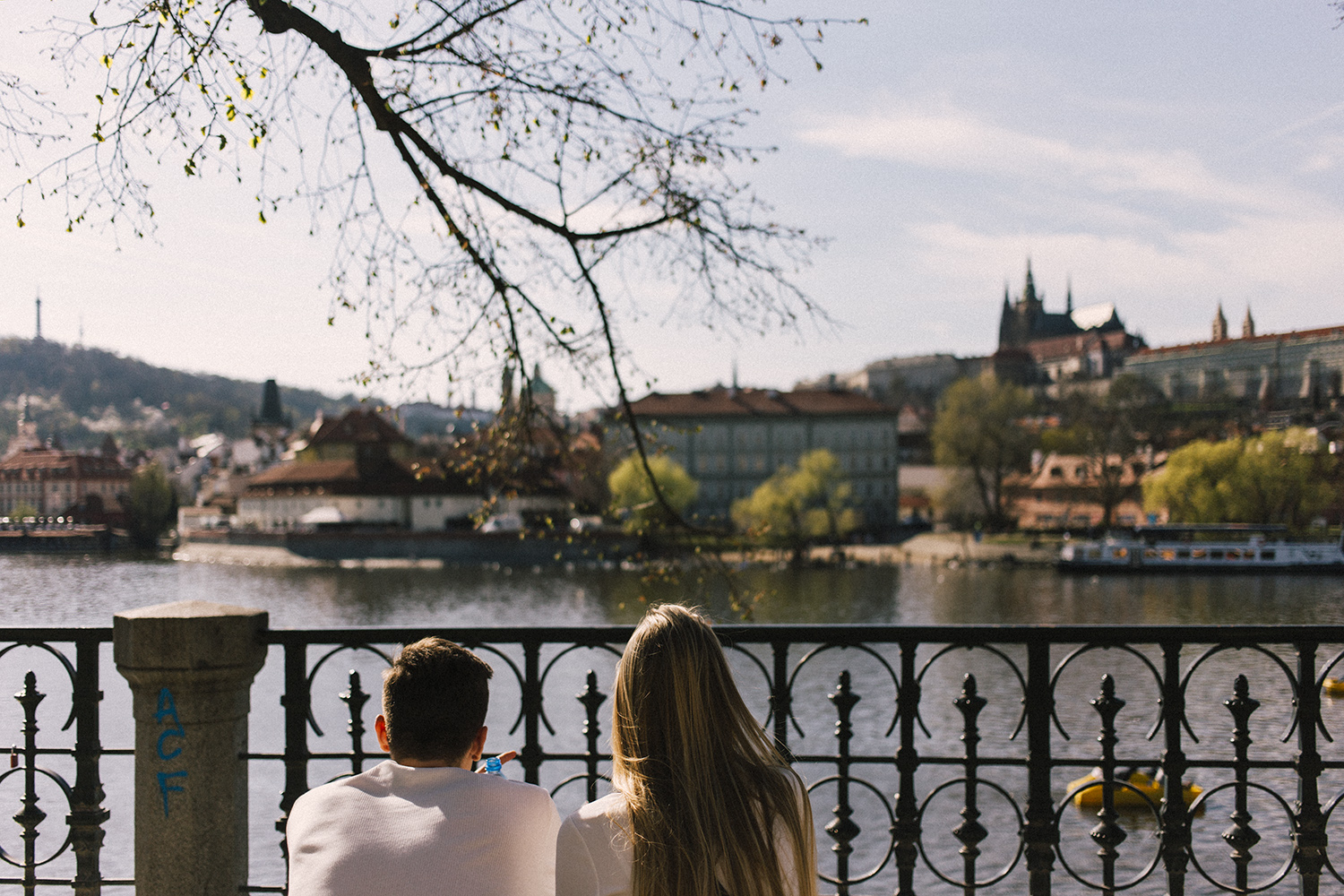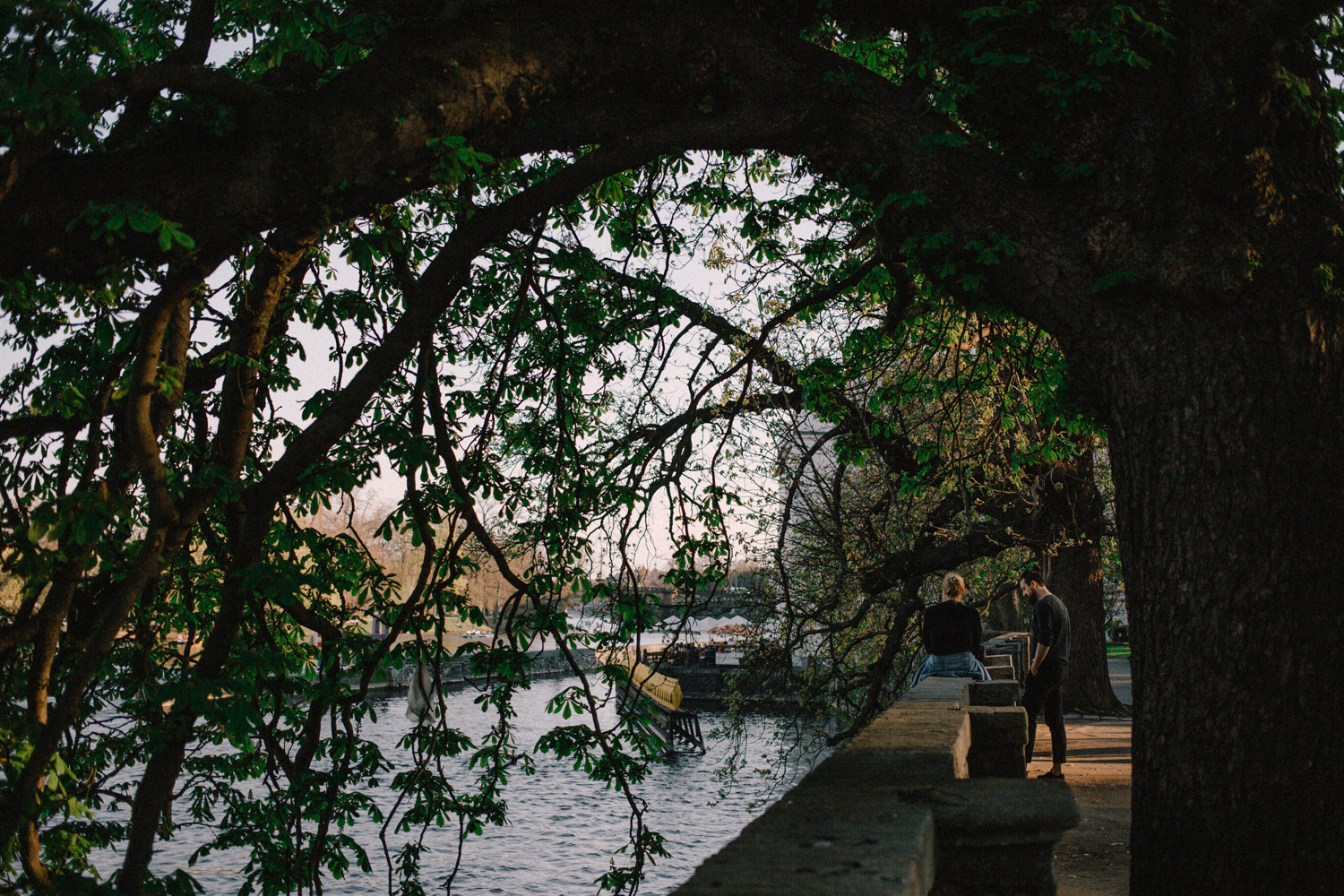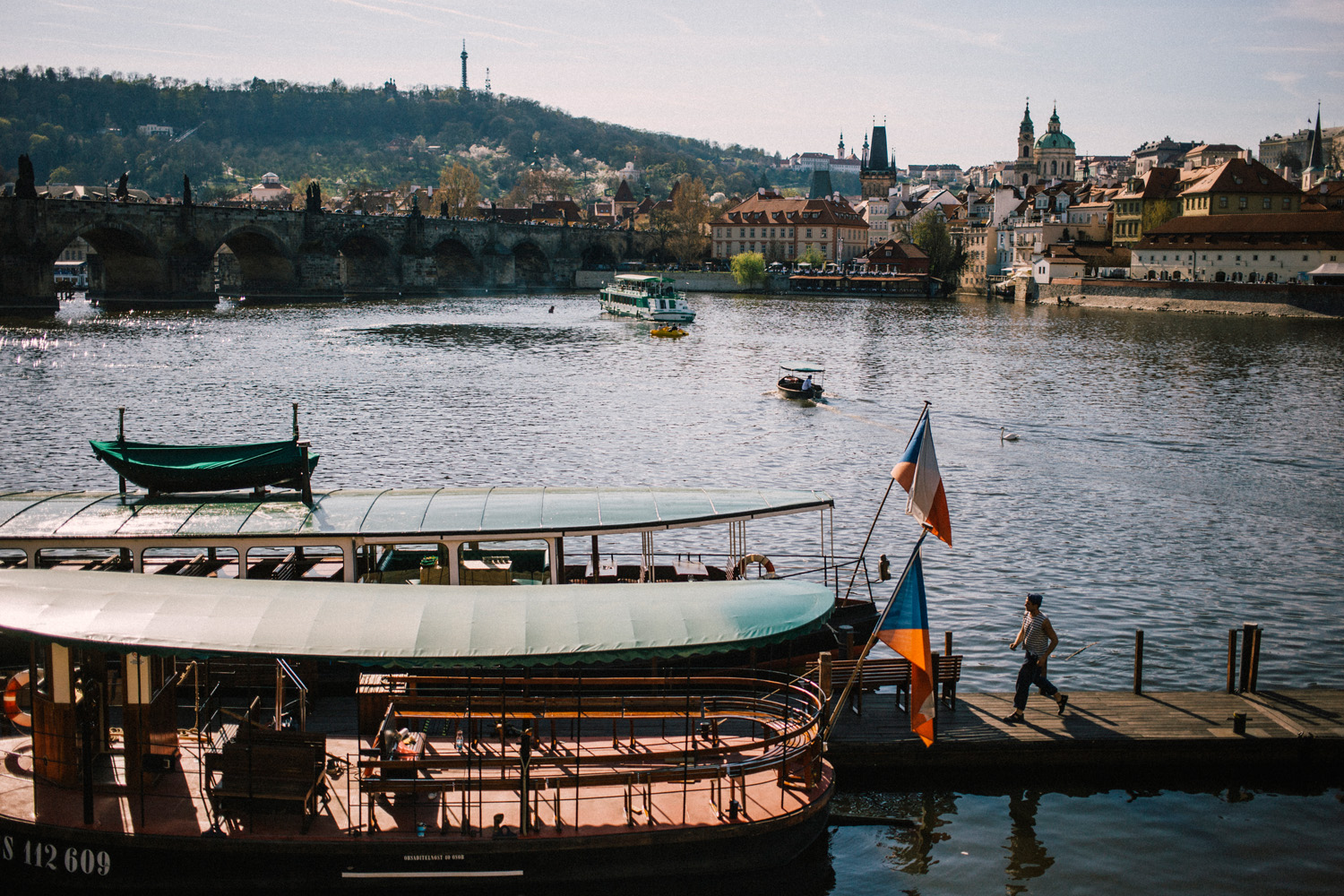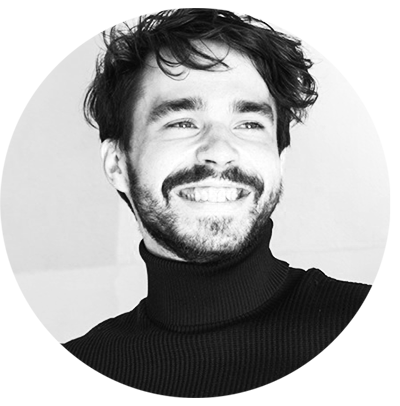 circular economy expert

Atheism . The first characteristic of Czechs that comes to my mind is their atheism. It simply knows no bounds! Here you can buy or rent a church and have a rave there. Not only is it legally possible, no one will mind much. But this is more typical for Bohemia. Although the population is small – about 10 million, the regions are very different: people speak different dialects, the architecture is different, and when you move from one place to another, the difference is really felt. Bohemia and Moravia are the most different, there are nuances in Silesia and Sudetes – the latter was traditionally a German region. The people of Moravia are more open and more religious. Also, Moravia is more reverent about folklore and traditions than the rest of the Czech Republic.

Czechs and Slovaks . There are a lot of Slovaks living in Bohemia. Despite historical and linguistic proximity, they can be very different. Slovaks are often more relaxed, they have that southern "tra la la" energy that Czechs lack. They are charismatic and expressive, less formalistic. I understand the Slovaks better through the prism of the Belarusian experience.
"Relaxation allows you to focus on the details of the human soul.

Culture. A friend of mine recently noted that few people here in the Czech Republic have obvious career ambitions. At the same time, there are plenty of talented people who achieve impressive results in art, architecture, and politics. Foreigners often force the stereotype of Czechs as hyper-relaxed and unmotivated, but this is not entirely true. They have high standards. Their relaxedness does not mean complete "mania"-slowly, but still, they go for their goals. The local cultural cluster is distinctive and vibrant, yet quite isolated from the pan-European scene. Czech audiovisual and literary culture is a unique phenomenon. And in some ways it is a product of Czech slowness and relaxation. They allow you to focus on the details of the human soul and the absurdity of life's situations. There is a great deal of absurdity and craving for absurdist works in Bohemia. Kafka is the most famous example, but in the films of the new wave this stylistics can still be seen. There is a special sensitivity here to things that are on the periphery of human vision. Few people are able to feel them as well as the Czechs!