How to combine skiing and thermal baths in Slovakia?
The answer to this question was given when we were in Liptovsky Mikulas, which is located on the River Váh in Northern Slovakia, between the Western and Low Tatras. The town is small – its population is just over 30 thousand people, but it is very famous among fans of skiing and among those who prefer to swim in the thermal springs. When we were going there, we were promised two kinds of recreation at once – almost sea and mountain. We believed them. Let's go. And we were not disappointed!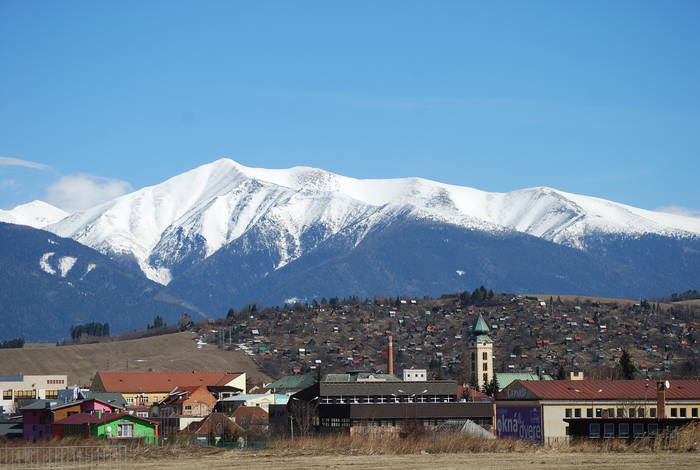 Liptovsky Mikulash is located just a dozen and a half kilometers from almost the most famous Slovak ski resort Jasna. Jasna is situated in the Demianov Valley, and the peak of this ski resort is Mount Chopok (2024 m above sea level). The skiing season lasts more than 4 months, there are a lot of tracks, the complexity is different, and the total length is about 45 km.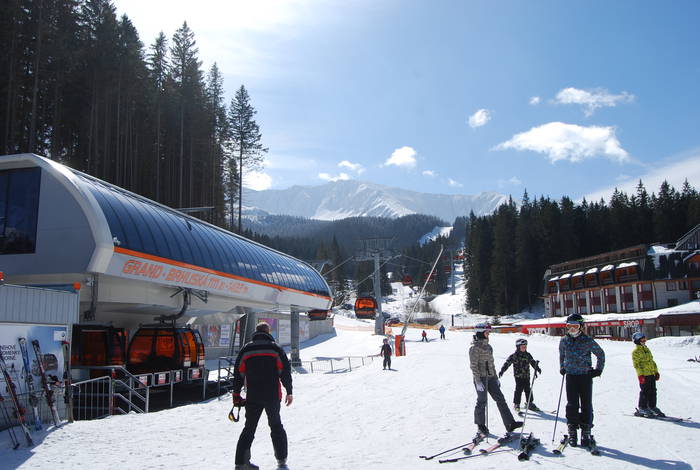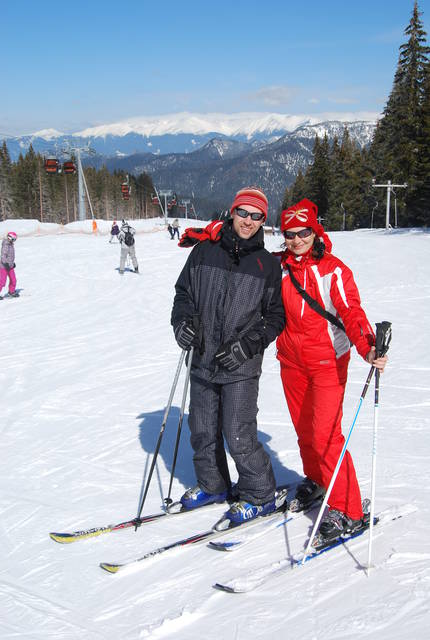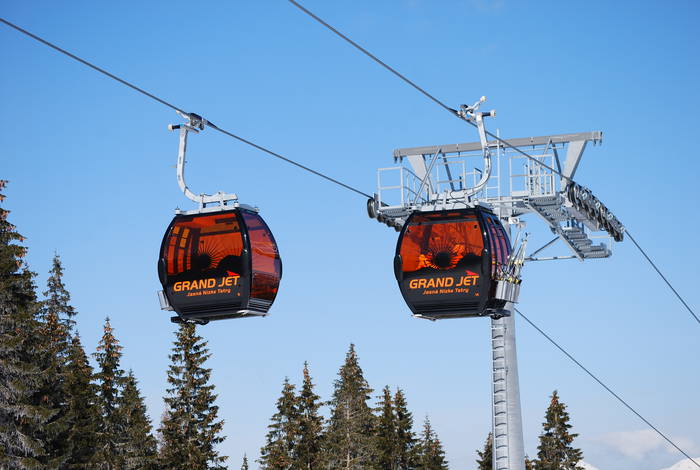 On the territory of the resort there are 29 elevators, so after climbing one, you can go around the entire mountain, including a visit to the "back" side of Chopk, where the views are so wonderful that it takes your breath away.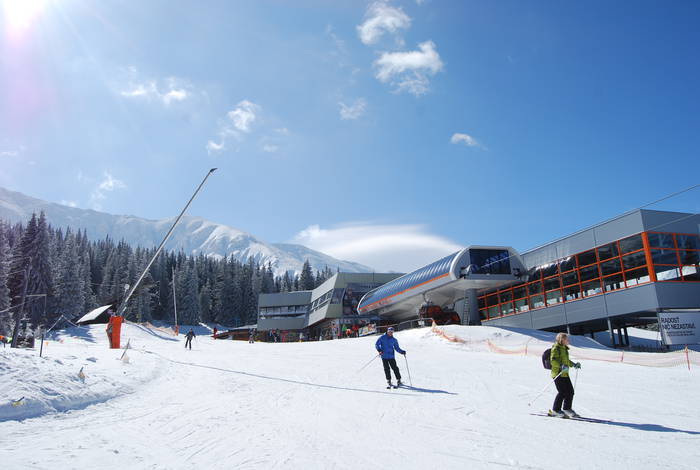 Jasna is skiing not only for seasoned skiers, but also for beginners, for children. There are special slopes and elevators designed just for this audience.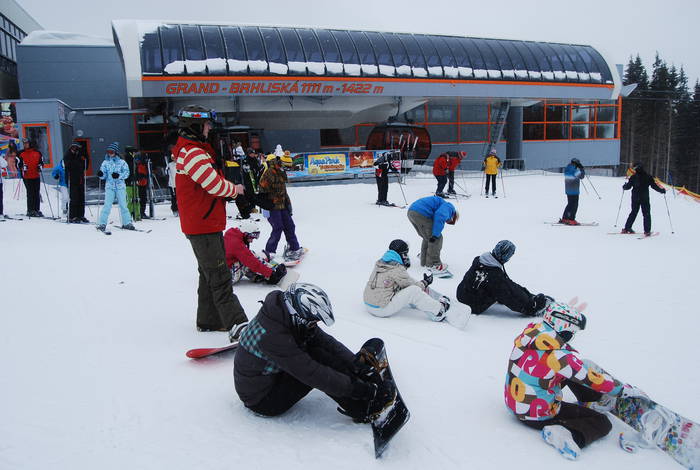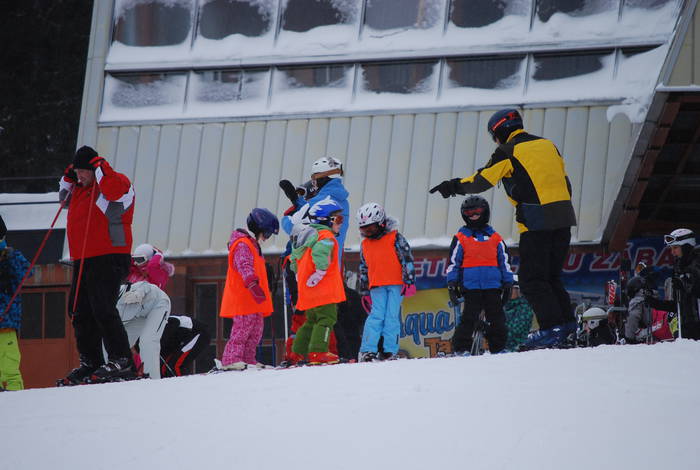 Excellent infrastructure (including transportation) allows tourists not to think about everyday life, and fully devoted to rest. Right next to the elevators are cafes, small restaurants, food and national, and international, all very tasty and not always expensive.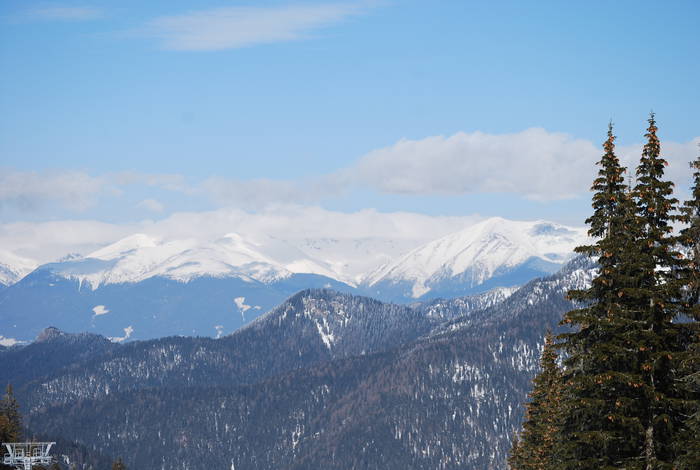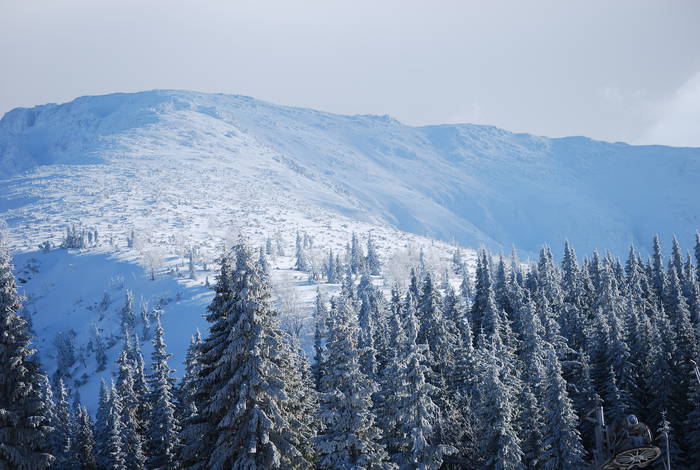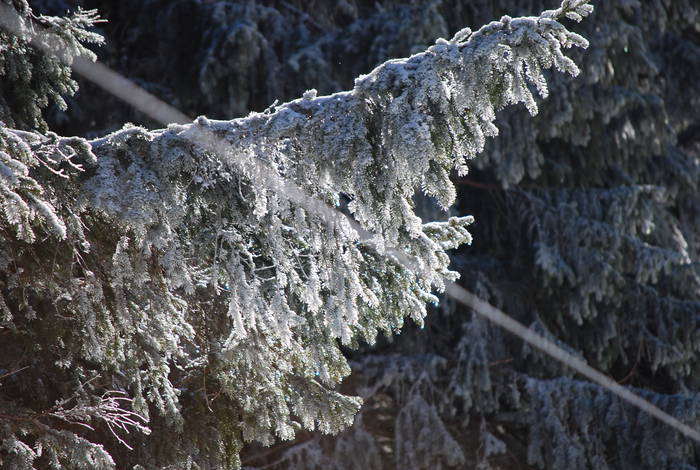 We had a chance to visit Jasna in early March, when the weather changes from winter to spring, at this time the resort is already warm enough, but the snow lies. However, there is a risk of weather changes, it is possible that during this period the sunny days will be "halved" by cloudy days. But tourists can get a significant discount on ski passes, after all, in early March the season reaches the "equator" and the prices for ski elevators fall.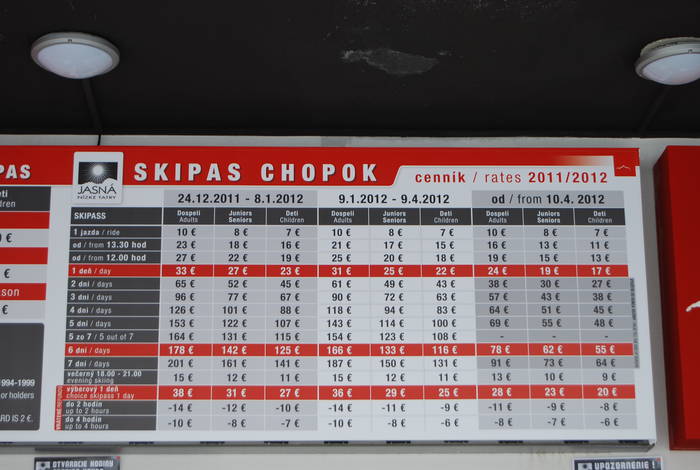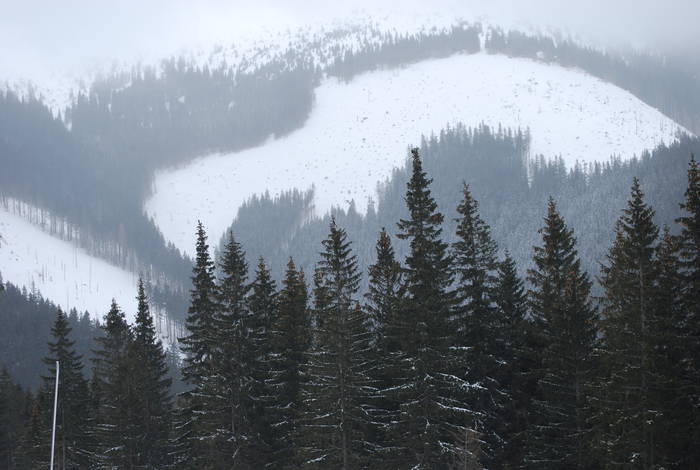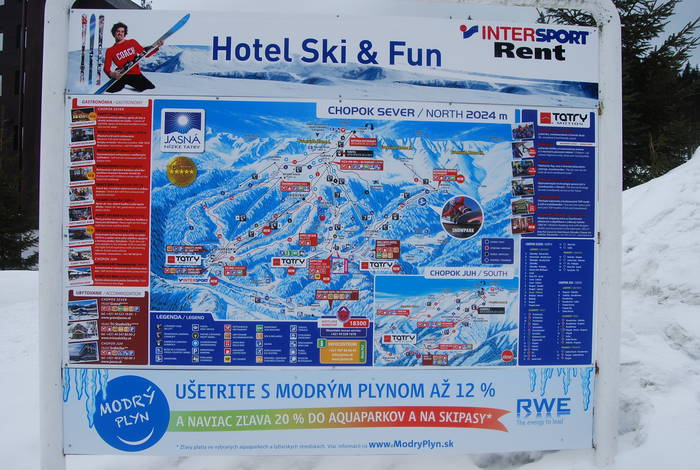 There is enough snow – in Jasna "works a modern snow system, which gives almost 27 km of excellent slopes, plus a snow park and freeride areas. There are lighted slopes, but they are only 2 for the time being.
After the ski you can enjoy a real delight while dipping into the thermal springs.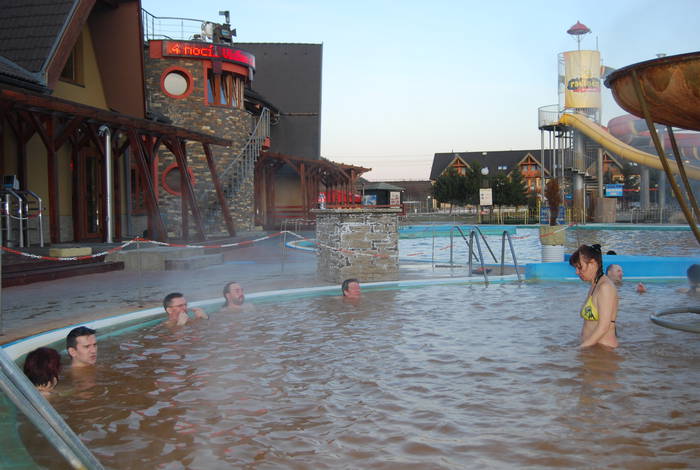 Some miracle, when the temperature outside is minus, the snow is falling, and you swim out under the open sky in a pool filled with hot mineral water. Near Liptovsky Mikulas and Jasna there are two important thermal spas – Lučky and Bešeňeva.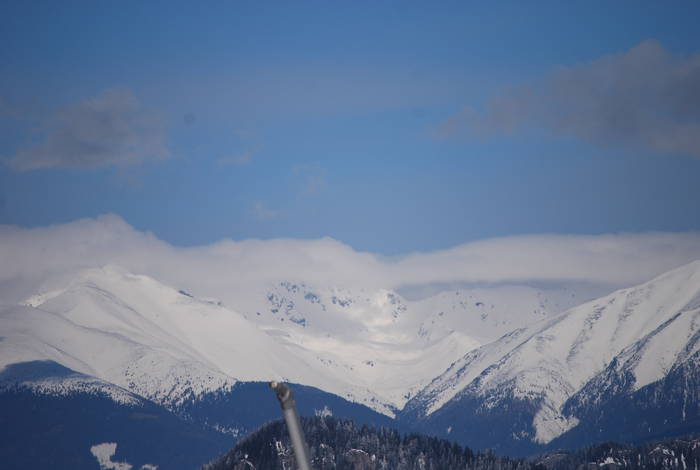 Thermal Lučky is a quiet resort, there have been various health resorts and spas here for a long time (since 18th century). There are two springs here – one with drinking mineral water, it is called "Valentina" (in honor of Valentina Tereshkova, of course. There is a lot of calcium in this mineral water: at the daily rate for humans 800-1200 mg in 1 liter of water it contains 606 mg! The water is slightly ferrous and has a slightly sour taste.
Bathing water in the pools is served at a temperature of 36 degrees (in fact, the sources from which it is fed to the surface, much hotter, they say, the water temperature reaches 70 degrees Celsius), it has a lot of salts and trace elements. In the outdoor pool is arranged all sorts of whirlpools, there is a whirlpool.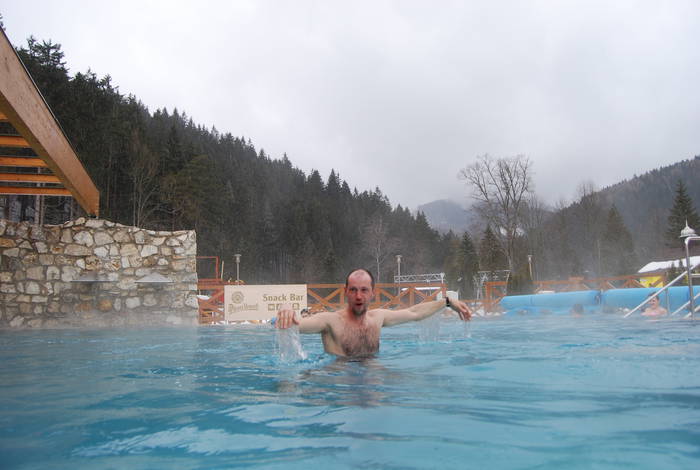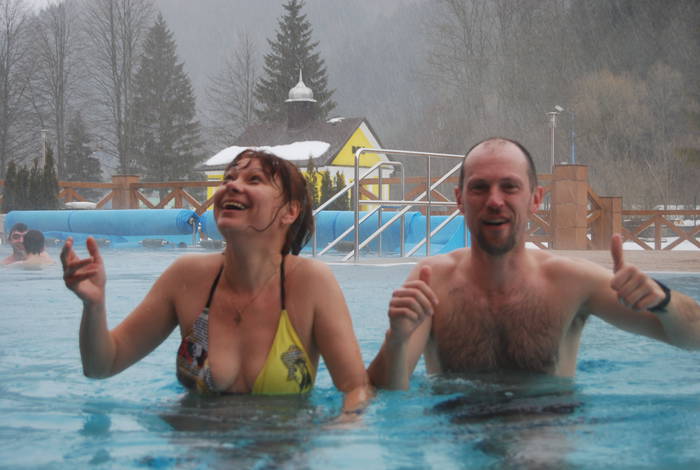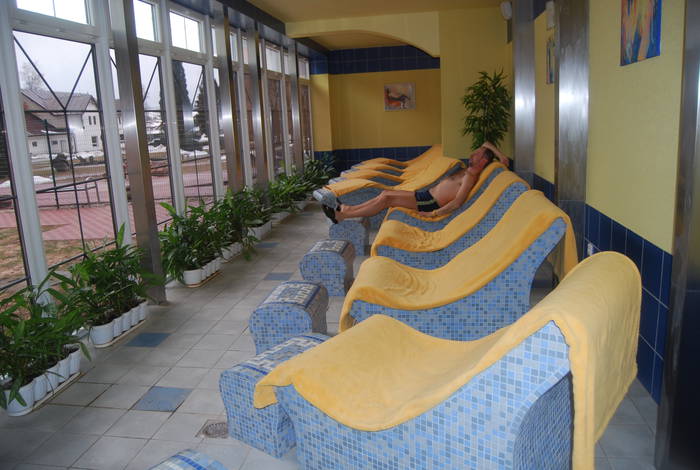 In addition to bathing in thermal pools Lučky offer a range of spa procedures. But it is not as huge as in another thermal resort – Beshneva, which operates a huge year-round aqua complex: the area of almost 6 hectares, a fifth of this area – the pools, including 8 outdoor with water from +27 to 40 degrees. In addition, each pool has hydromassage showers and jets, air benches, bubble devices.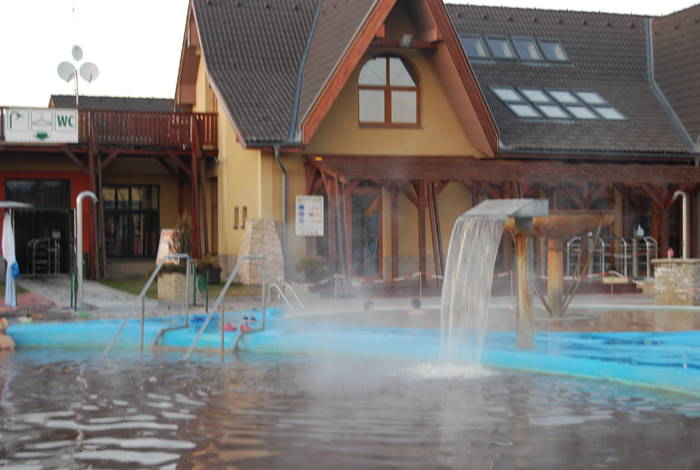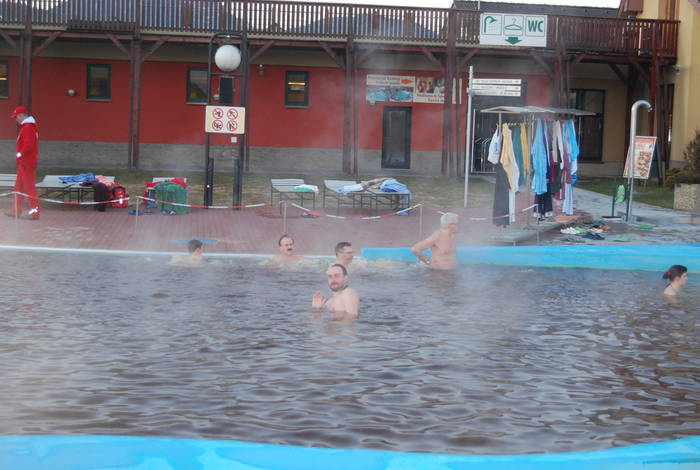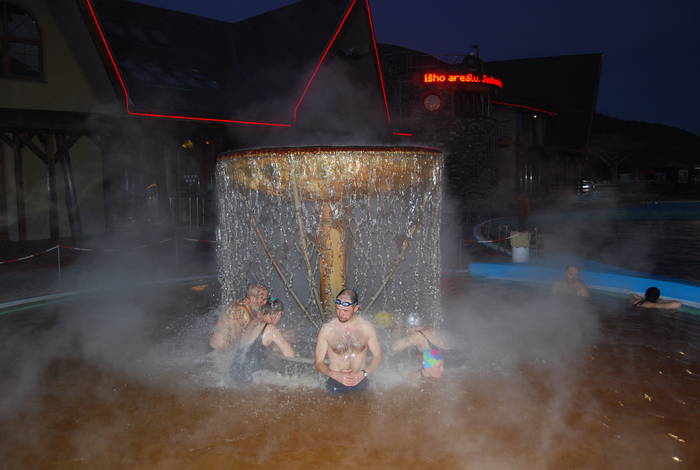 Beshneva as a water resort is known since the 13th century. According to legend, medieval knights used to soak their wounds here. Today they have been replaced by skiers. There are a lot of people willing to soak in mineral water and recover after flying from the high mountains.
It is worth noting that the children's pool is filled with heated drinking water (no chlorine!) And the attractions for kids are located right there.
I can not even say what we were more impressed with in Slovakia – the excellent ski slopes or thermal springs. In fact, one complemented the other and really raised the "morale" and improve the mood and physical condition.
The only drawback – after thermal waters all swimwear and swimming trunks had to be thrown out as they faded and were covered with an indelible rusty residue, yet a bath in mineral water – not just a water treatment!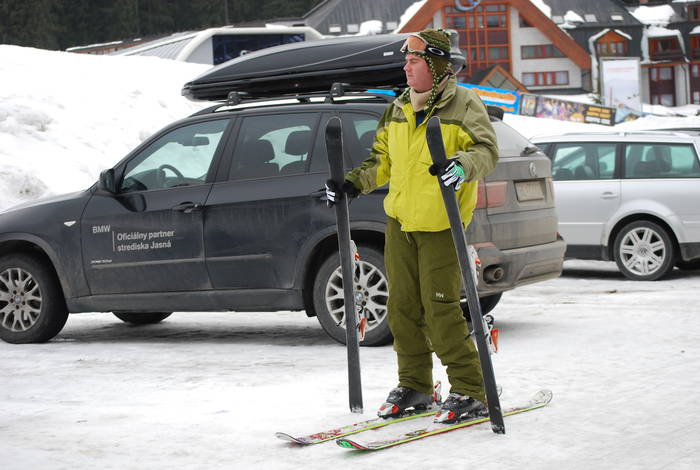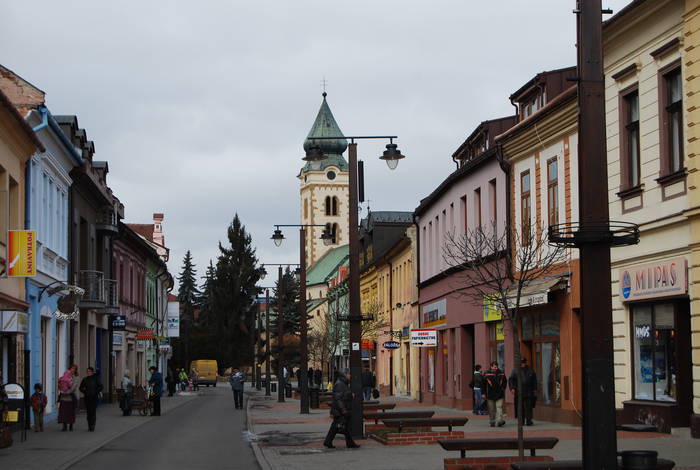 Very convenient is that, having rented a house or booked a hotel in Liptovsky Mikulas, you can ski and bathe in thermal springs, all literally next to each other. To tell the truth, it's a long way to the town itself. From St. Petersburg we drove by car for almost a day and a half, without stopping for overnight stays, and it's quite stressful. As an option, an overnight stay in Poland or Belarus, closer to Brest.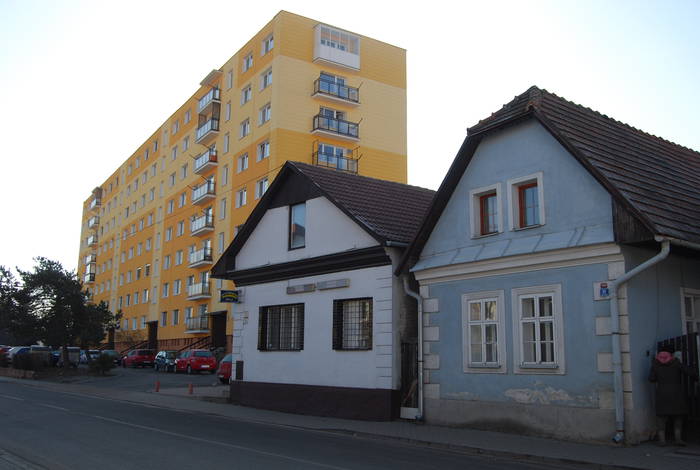 The city itself Liptovsky Mikulash is calm, measured, still preserving the traces of "Soviet" architecture, and at the same time, preserving centuries-old heritage. However, it is known since the 13th century.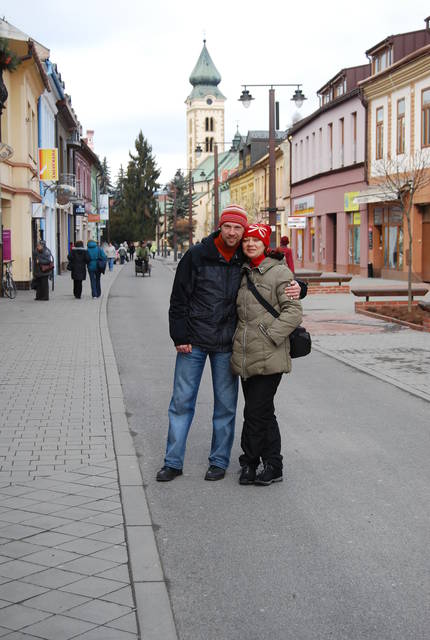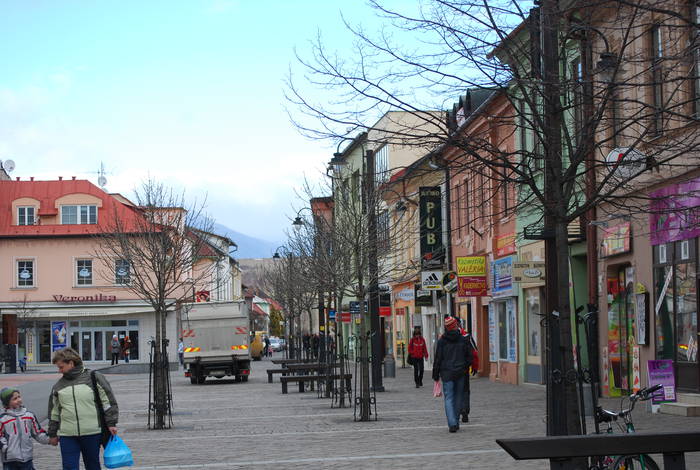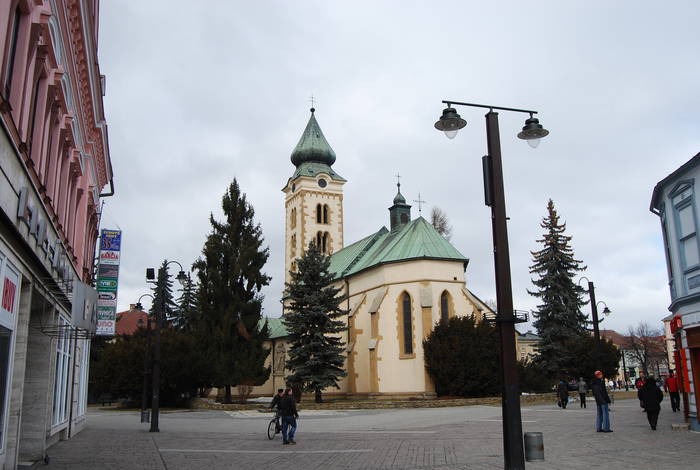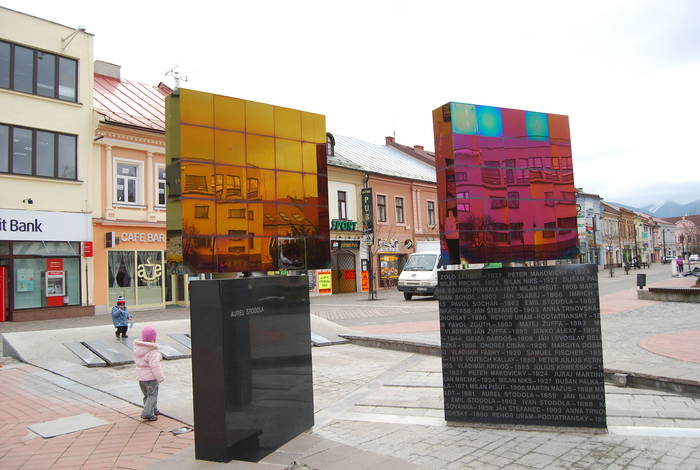 There are several museums, very noteworthy is the Museum of Hunting and Fishing, several modern monuments, a traditional pedestrian street in the center, a lot of stores, there are also chain hypermarkets. Excellent small cafes with national cuisine, the prices are quite democratic, portions are large. In the city there is a large water park "Tatralandia". But after thermal swims you don't want to go there.
Slovakia thermal springs
Slovakia's thermal springs are mostly hidden in the High Tatras, near the ski resorts of Bachledova Dolina, Štrbské Pleso, and Tatranská Lomnica, near the border with Poland.
But there is one thermal spring in the Low Tatras – Tatralandia Water Park, owned by Tatry mountain resorts. When visiting it you should use the discount card, which also applies to the ski resorts of the company, including Jasna (Slovakia, Low Tatras). You can read more about the Goopass card on the page "Slovakia Jasna".
You can find out what the thermal springs of Slovakia are, the activities and prices they offer below. Get to know them.
Book your tickets to Slovakia right now for the best price!
Thermal Springs in Slovakia
Vrbov Thermal Aquapark
Thermal park Vrbov consists of ten thermal pools, four of which are designed for children. The temperature of the water in the pools ranges from 26 C to 38 C. The Thermal park Vrbov is open all year round, so you can visit it both in summer and in winter, after skiing. Thermal springs of Vrbov have a natural origin and have a beneficial effect on the nervous system, help improve the respiratory and cardiovascular systems, restore kidney function and heal rheumatism. They are considered the most curative in Central Europe. The water can also be used for drinking. Hours of operation thermal water park: daily, 10.00-21.00. Address: Vrbov 299, 059 72 Vrbov, Slovakia, phone +421052/426 12 67
Book hotel in Vrbov
Aquaticity Poprad
Thermal center Aquacity Poprad is the most visited among the thermal centers in the High Tatras. In the territory of Aquacity there are 13 outdoor and indoor pools, inhalation baths and saunas, whirlpools, comfortable relaxation areas, entertainment attractions, restaurants, hotels and apartments for accommodation of travelers.
Aquaticity was built on the site of massive outcrops of underground thermal springs in Slovakia, heated naturally in the depths of the mountains. The water of the springs contains a considerable amount of magnesium, sodium, calcium, carbon dioxide and hydrocarbons. Healing properties of thermal springs of Aquasiti (Poprad) help in the treatment of the nervous system, circulatory system, relieve joint pains.
The center of Aquasiti is open all year round. Prices : among its many offers – fitness package (2 hours – 4,50 €), cryotherapy (10 €), sport package (5 €), health package (whole day – 29 €), family package (42 €), aquapack (whole day – 20 €). Opening hours: Water zone is open daily, Tuesday-Sunday 10:00-21:00, Monday 11:00-21:00. Regarding the opening hours of the other Aquatic City Zones, please call +421 52 78 51 111. Address: Športová 1397/1, 058 01 Poprad, Slovakia.
Book hotel in Poprad
Vyšné Růžbahy
Slovak thermal spa town Vyšné Ružbachy (Kúpele Vyšné Ružbachy) has been famous since 1595 and far beyond the country thanks to its travertine lake in the mountain crater with diameter of 20 meters and depth of 3 meters. The best time to swim in this lake is certainly summer, the period from 15.06 to 15.09 is considered to be the high season. But it is possible to visit Wysnia Różbachy also in winter, on New Year's Eve (01.01-15.01), during this period it is also very popular and the thermal springs can be visited in an indoor pool. Visitors come to the thermal springs of travertine lake to improve physical condition, to strengthen the cardiovascular system (10-day treatment including accommodation in a 4 * hotel for about 400 €), to take a relaxing course and one or more of therapeutic programs.
Book a hotel in Wysnia Różbachi.
At other times – from 15.01 to 15.06 and from 16.09 to 15.12 the thermal springs in Wysnia Różbachy are quiet enough, the prices are rather democratic – about 10% lower than in high season (1-bed room in the spa hotel – 28 €/day).
Tatralandia Liptovsky Mikulas
Aquapark Tatralandia is located in Liptovský Mikuláš in the High Tatras. The thermal spring rises from a depth of about 2500 m and has a temperature of +60 C. The chemical composition of the water includes magnesium, calcium, sodium, salts of carbonic (carbonic acid) and sulfuric acid. The water is characterized by a high content of sodium chloride, its total mineralization is 4.4 – 4.7 g/l. In addition, the thermal water contains high amounts of silicon dioxide (SiO2), strontium (Sr), bromine (B), fluorine (F) and potassium (K).
Tatralandia Water Park is a great center of relaxation and entertainment, starting from the thermal pools, through cosmetic water masks, electro-therapy and ending with the entertainment fan park, wellness programs and thalassotherapy. It has to be said that not far from Tatralandia there is a modern ski resort – Slovakia Jasna (Low Tatras). Prices: 3 hours in the water park for adults – 19 € (with Goopass card you get 5-10% discount). Hours of operation: 10.00 – 22.00. Address: Ráztocká 21, 031 05 Liptovský Mikuláš, Slovakia.
Hotel reservations in Liptovský Mikuláš
Thermae Bešeňov
Bešeňová Therme (Thermal Park Bešeňová) is another real water paradise called Gino Paradise in the High Tatras. It is built on thermal springs, the water of which rises from a depth of 1987 m and comes to the surface with a temperature of +60.5 °C. Visitors come here to feel its beneficial effects on health and overall physical condition, to get a high quality cosmetic effect on the skin, to cure the general emotional state and the psyche.
It offers outdoor and indoor thermal pools, aqua-fitness, yoga, wellness, sunbathing. Beshenieva is open to the public all year round. Price: thermal pool 2,5 hours – 13 €, full day – 24 €. Address: Gino Paradise Bešeňová, 034 83 Bešeňová 136, Slovakia, phone +421 44 4307 708.
Book hotel in Bešeňová
Therma Banya
Another name of the springs and spa of Terma Bania is Terma Białka (Polish: Terma Białka, Białce Tatrzańskiej). Its main characteristics are a complex combination of spa, water park and relaxation in the thermal springs. The thermal springs of Terma Banya (Białka) are located in the immediate vicinity of the High Tatras Zakopane ski resort. Thermal water rises into the pools from a depth of 2500 m, has a temperature of about +72 C.
The resort is open all year round. It continues to develop, helped by the financial assistance of the European Union and the European Regional Development Fund. Opening hours of Therma Banya: daily, 9.00-23.00. Address : 34-405 Białka Tatrzańska, ul. Środkowa 181, phone +48 18 261 25 40.
Book a hotel in Terma Banya
Bukowina Tatrzańska
Thermal springs Bukowina Tatranská Bukowina are located in the immediate vicinity of the Slovak-Polish border, but belong to Poland. The traveler's assistant could not include the description of Bukowina Tatranska in this post, because he believes that it is impossible to separate the paradise thermal areas of the High Tatras, wherever they are – whether in Poland or in Slovakia.
Bukowina Tatranska is the largest geothermal complex, modern spa and rehabilitation center, concentrated in the vicinity of the 4* Thermal Spa Hotel Bukowina. It is located in a beautiful place surrounded by coniferous forest, with a beautiful view of the mountains. There are 12 thermal pools at your disposal. The temperature of thermal water is 28-36 degrees Celsius. Bukowina Tatranská is 15 km from Zakopane in Poland, and 20 km from Nové Targ in Slovakia. Price: Entrance to the thermal baths for a whole day at a price of 29 €. Address : Termy Bukovina 4*, Sportowa 22 34-530 Bukowina Tatrzańska, tel. 18 20 20 070.
Book a hotel in Bukowina Tatrzańska
So that is the list of the best places for thermal bathing in Slovakia. By the way, the list did not include a few more representatives of the water paradise – thermal springs Oravice and Rajetske Teplice. About them we decided to tell separately. Learn more.
If you are planning a vacation in Slovakia, find out which ski resort is located close to a thermal spa. In this way you can combine two pleasures – skiing and wonderful spa treatments in the thermal springs of Slovakia. We wish you the best of luck!