Plzeň – Plzeň
Located in West Bohemia, Pilsen is the fourth largest city in the Czech Republic. At the same time, it is a major cultural and industrial center, spread across four rivers. Its interesting architecture, the best beer and the largest square in Europe built by royal decree attract thousands of tourists to Plzeň every year. Pilsen is a very beautiful modern city that is just as magnificent as Prague. Its peculiarity is also the streets that intersect only at right angles.
Attractions of the city
Republic Square
St. Bartholomew's Cathedral
Brewing Museum
Pilsner Urquell Brewery
Techmania Science Center
Attractions on the map
Transport
Buses
Streetcars
Retrieved
Weather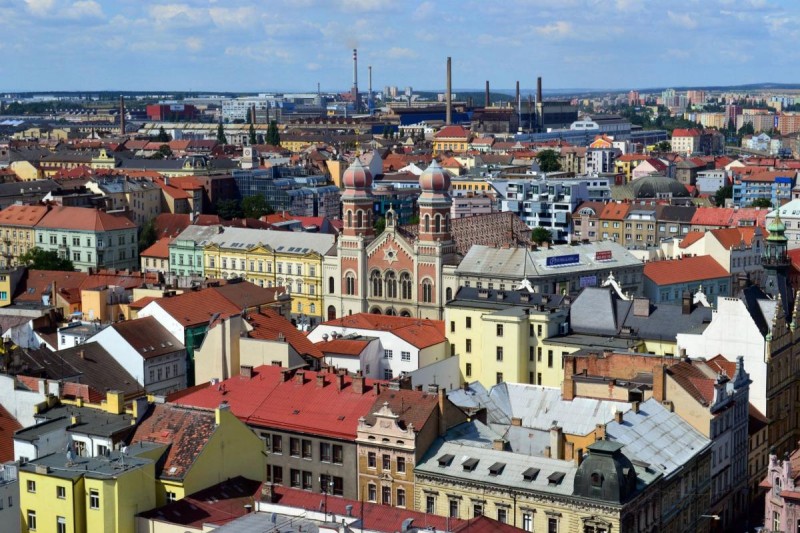 The name of the city speaks for itself: it is here that one of the tastiest beers, Pilsner Urquell, is brewed. Its production began with the founding of Pilsen and continues to this day.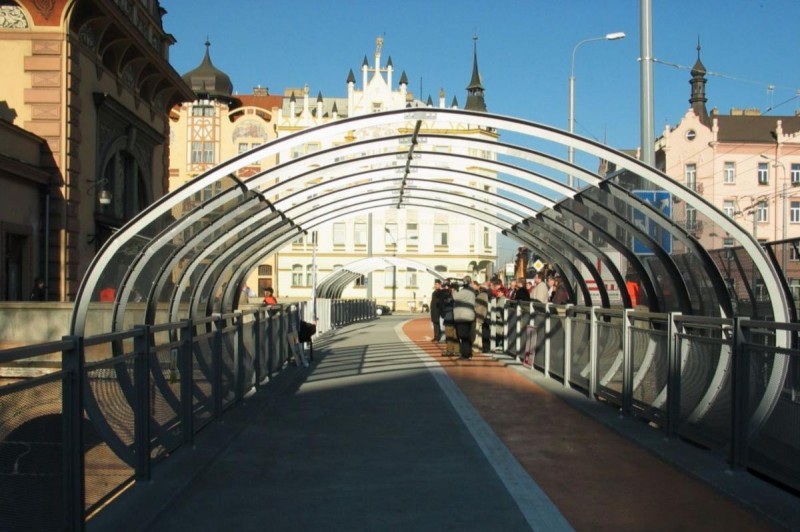 In October, visit the city is especially interesting, because there is the famous beer festival, one of the oldest in the Czech Republic. At this large-scale event everyone can taste real Czech beer for free, enjoy costume shows in the museum and enjoy a concert on the central square.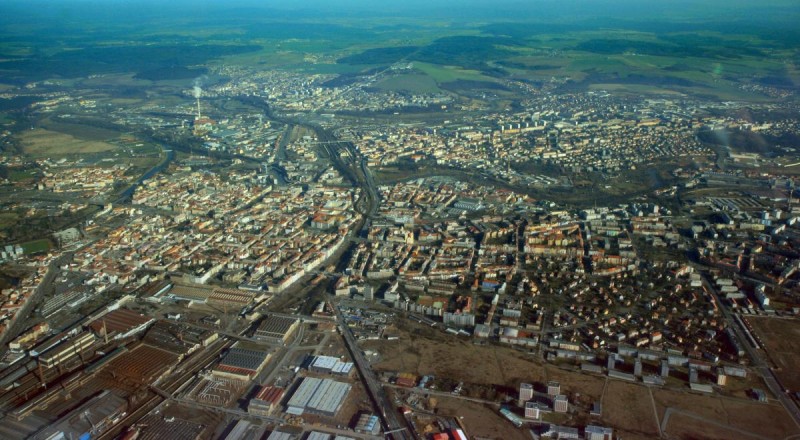 An opportunity to drop into any café or bar to taste the famous Czech beer or to buy it from an automat (by showing a document proving your age in front of a scanner) proves that you have come to the "beer capital" of the Czech Republic.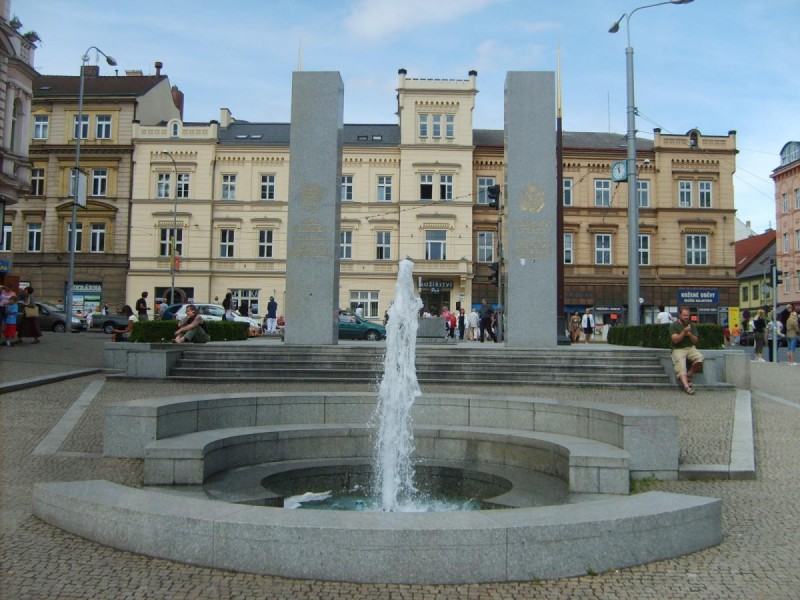 The easiest way to get to Pilsen is by bus, which are constantly running from Prague. Almost every hour. It is better to buy tickets in advance, the direction is popular, especially in the summer.
Attractions of the city
Republic Square
Republic Square is famous not only for its scale, but also for its magnificence: it is flanked by an ensemble of historically valuable and beautifully decorated houses, which are no less important places in Pilsen (Museum of Puppets and Monsters, City Hall). The original fountains and the Marian column harmoniously complete the composition of the square.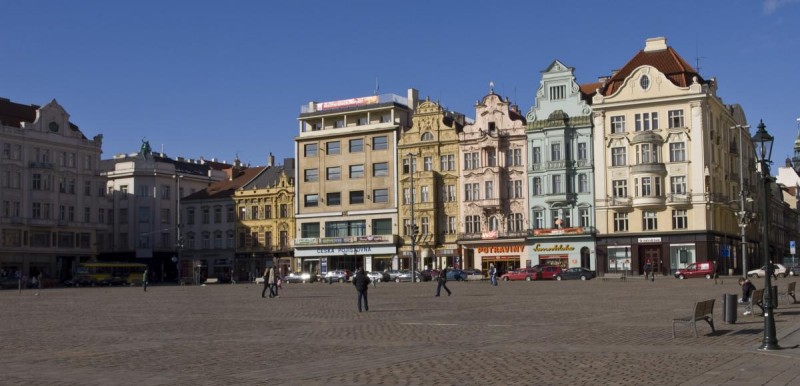 St. Bartholomew's Cathedral
One of the main attractions of Pilsen is considered to be the Cathedral of St. Bartholomew, made in the Gothic style and located on the Republic Square The height of its spire is over a hundred meters. Its construction completed the construction of the medieval city. Even nowadays the tower remains the tallest in Bohemia. According to one legend, if you touch the figure of an angel on the fence of the cathedral, it contributes to luck. However, in order to touch it, you will probably have to stand in a long line.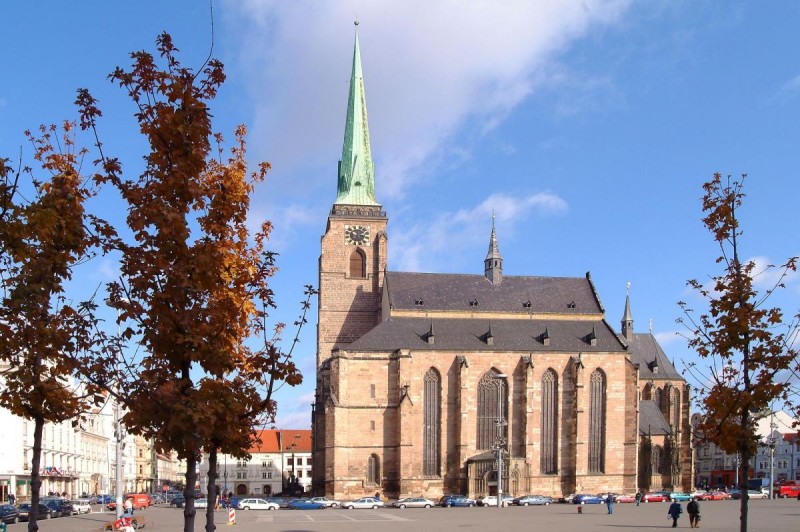 Brewing Museum
Modern tourists can not ignore such an interesting attraction of Pilsen as the Brewery Museum – the only one of its kind in the Czech Republic. It is located in the heart of the city, in an old building. At the entrance to the museum tourists are given a coin, which can then be exchanged for a mug of fresh beer brewed in the brewery. The museum exhibits are devoted to the local history of brewing and are various machines, machines and containers for storing beer.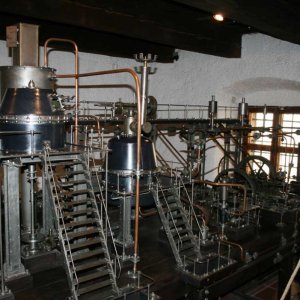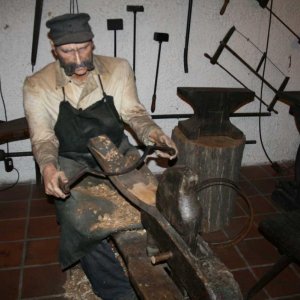 On the territory of the museum tourists can see part of the Pilsen Historical Underground – a system of underground corridors and passages, which penetrate the historic center and are the largest in Europe. In the catacombs there are remnants of the medieval water supply system, and also an exhibition of archaeological finds.
Ticket price:
Children: 60 CZK
Adult: 90 CZK
Museum opening hours:
Понедельник-Пятница: 10:00-22:00
Saturday-Sunday: 10:00-01:00
Pilsner Urquell Brewery
A visit to the Pilsner Urquell Brewery will leave only the most pleasant impressions, especially if you are a fan of this ancient drink. Such famous beer brands as Gambrinus and Pilsner Urquell are produced here. Together with a guide you can watch the production process and then taste the delicious beer and snacks.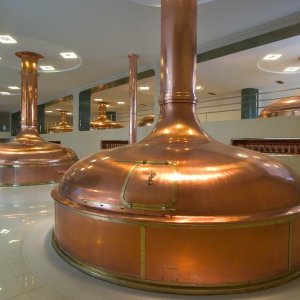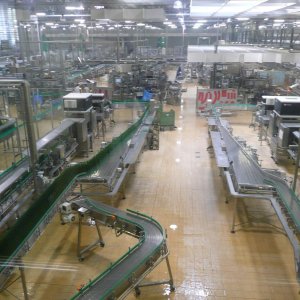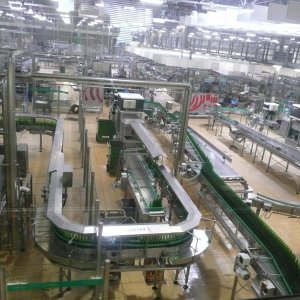 Ticket price:
Opening hours of the brewery: April-September:
Techmania Science Center
Do you want to appreciate the latest technology? Then a visit to the Science Center Pilsen is a must for you, because here fans of all sorts of clever gadgets can enjoy interactive games, look at exhibits with interesting forensic and spy devices, and see interactive displays and exhibits designed according to the laws of physics.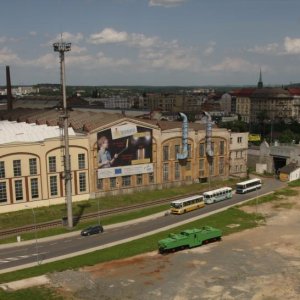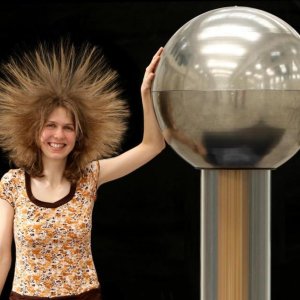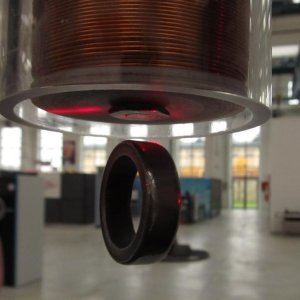 Science Center's work schedule:
Monday-Sunday: 09:00-5:00 p.m.
Attractions on the map
Transport
There are absolutely no problems with transport in Pilsen. At any time you can get to your destination. Buses, trolleybuses and streetcars run very often, so if you miss your transport, do not worry, you will leave within five minutes. Tickets are available at tobacconist's shops or special kiosks.
Buses
Buses are a convenient means of transportation. The main bus station is located on Husova Street. Comfortable yellow buses will take you to Prague for only 70 crowns. A ride through the city will cost about 20-30 CZK.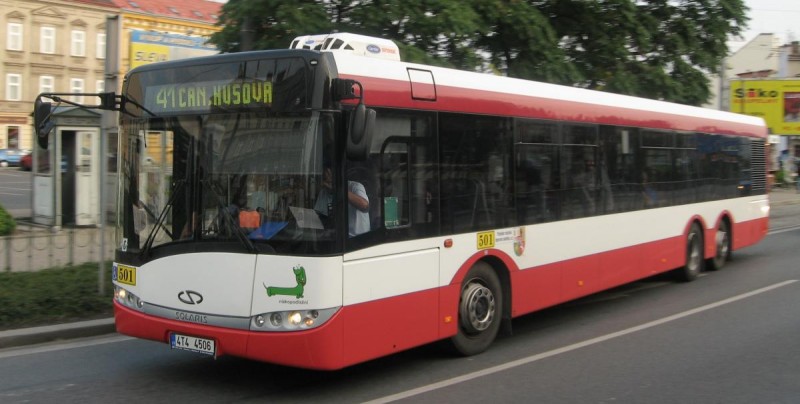 Streetcars
There are three streetcar lines in Pilsen. Do not be surprised if a man without a uniform comes up to you during your ride, shows you his inspector's ID and asks to see a marked ticket or a travel document. Do not try to ride "with the hare" – this number does not work here. In addition, the prices of tickets on public transport are cheap, so do not risk traveling without them. For example, a single ticket costs about 8 crowns, and a pass for a month – 270 crowns.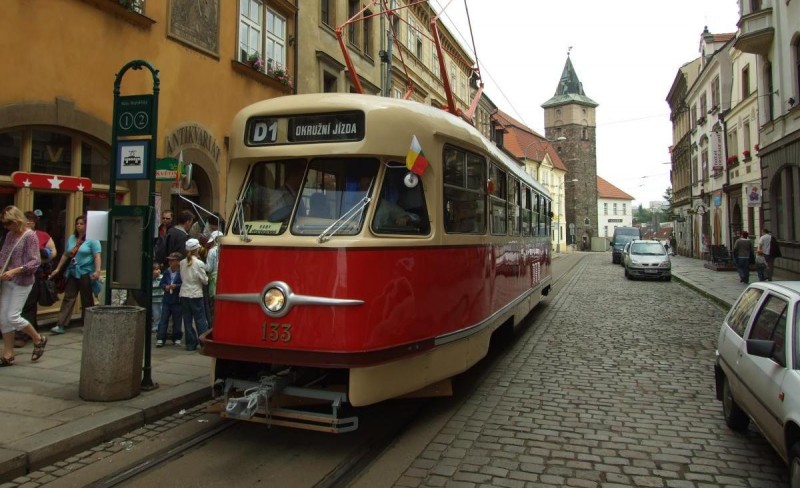 Retrieved
As you can see, a trip to Pilsen can be not only informative, but also extremely interesting, because it will allow you to feel the flavor of the Czech city, touch its history and taste the real amber beer.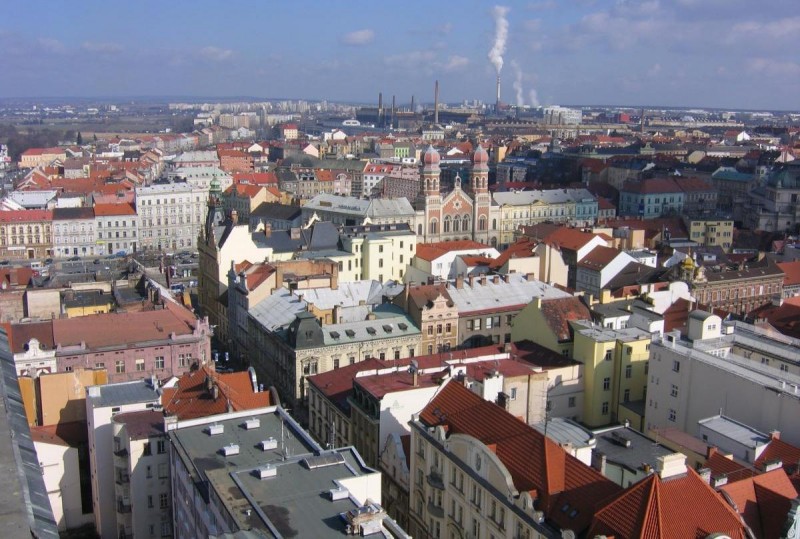 And you don't have to be an expert or a keen adventurer to realize that Plzeň is not as famous as other Czech cities, and it hides a lot of interesting and useful things for its guests, giving them an opportunity to get in touch with history and experience the flavor of bygone events.
Weather
Temperature: +26°C
It feels like: +26°C
Pressure: 763 mm Hg
Wind: East, 3 m/s
Humidity: 54%
Sunrise: 04:27
Sunset: 17:43
Tuesday: light rain, +15 . +25 Wednesday: cloudy with light showers, +15 . +27 Thursday: rain, +15 . +20 Friday: light rain, +13 . +23 Saturday: light rain, +12 . +16 Sunday: light rain, +11 . +18 Monday: clear, +9 . +20
Pilsen – cultural center and beer city in the Czech Republic
Pilsen, Czech Republic is not only a popular tourist city, but also the brewery center of the country, which gave its name to the world famous Pilsner beer. A huge number of beer establishments, beer museums and intoxicating aromas of malt will not let you forget that you are in one of the most beer-drinking cities in Europe. That's not all you can see here, however. Want to know the details? Read the article!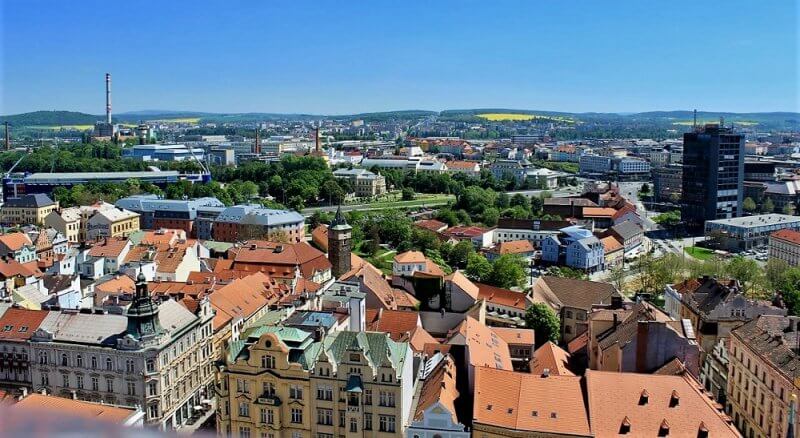 What's in it for you?
The history of Pilsen in Bohemia began in 1295, when the reigning monarch ordered to build a fortress at the mouth of the river Beronuka. At that time Wenceslas II already had in mind a plan to build a great city to rival Prague and Kutna Hora. According to the design, which was created by the king himself, the center of the new settlement was to be a huge square, from which in all directions diverged numerous streets. They were situated at an angle of 90° and parallel to one another, so all blocks in Pilsen had a distinct rectangular shape.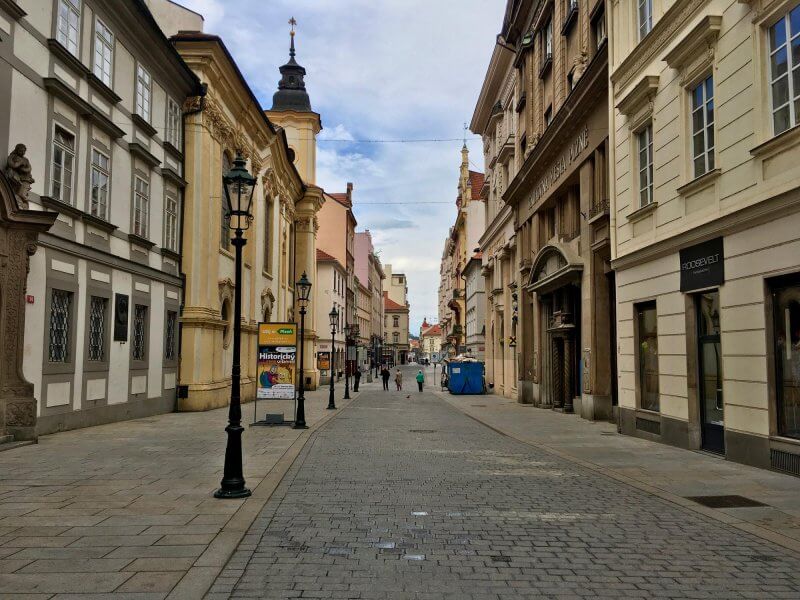 With his great experience in construction, Wenceslas II did everything he could to make life in the city as comfortable as possible. And given the fact that Pilsen was 85 km from the Czech capital and stood at the crossroads of important trade routes, it was developing actively, and soon became an important industrial, commercial and cultural center of West Bohemia. Actually, that is how we see this city nowadays.
Attractions
Despite the fact that much of Pilsen's architectural monuments were destroyed in World War II, there is still plenty to see here. There are historic buildings decorated with frescoes and murals, fountains decorating the parks and streets, and majestic sculptures in the midst of the many squares. And to convince ourselves of this, we can take a walk around the most important places.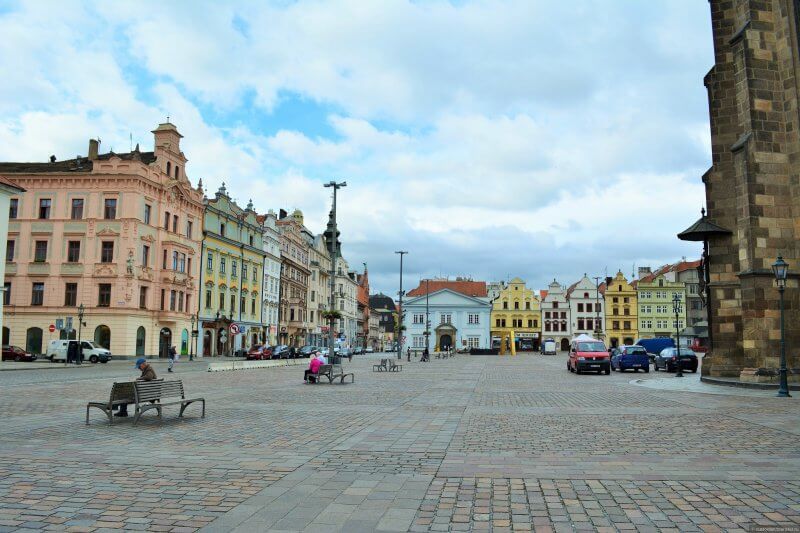 To see the main attractions of Pilsen in the Czech Republic, start with Republic Square, a large medieval square located in the heart of the Old Town. Built in the 13th century on the site of a former cemetery, it very quickly became a major shopping mall. It still sells beer, gingerbread, cheese, punch, and other products. It is also the place where traditional Czech festivals, fairs and festivals are held every year.
The neighborhood around Republic Square deserves no less attention, with the City Hall, beautiful burgher houses and the Museum of Monsters and Puppets. The composition is completed by unusual gold fountains depicting the main symbols of the city and the famous Plague Column, erected in honor of the victory over the terrible disease.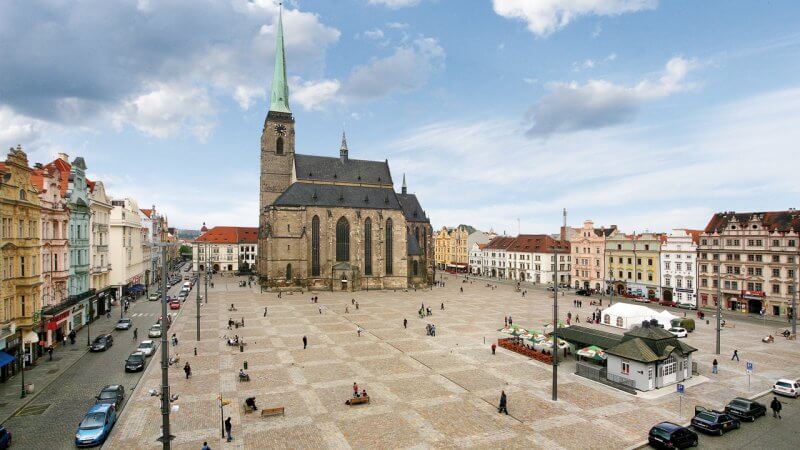 Pilsen in Czech Republic often features another important historical landmark – St. Bartholomew's Cathedral, which was built from 1295 to 1476. The main decoration of this architectural object is a huge spire, which was called the highest dome in the country.
There is also an observation deck at a height of 62 meters. In order to get there, you have to climb more than 300 steps.
In addition, in the recess of the central altar of St. Bartholomew's Cathedral one can see a statue of the Virgin Mary, made by a blind sculptor and possessing miraculous powers. The figures of angels adorning the lattice fence of the cathedral deserve no less attention. They say that everyone who touches these sculptures will have great luck. Tourists willingly believe that, so there is always a long line to the lattice with the angels.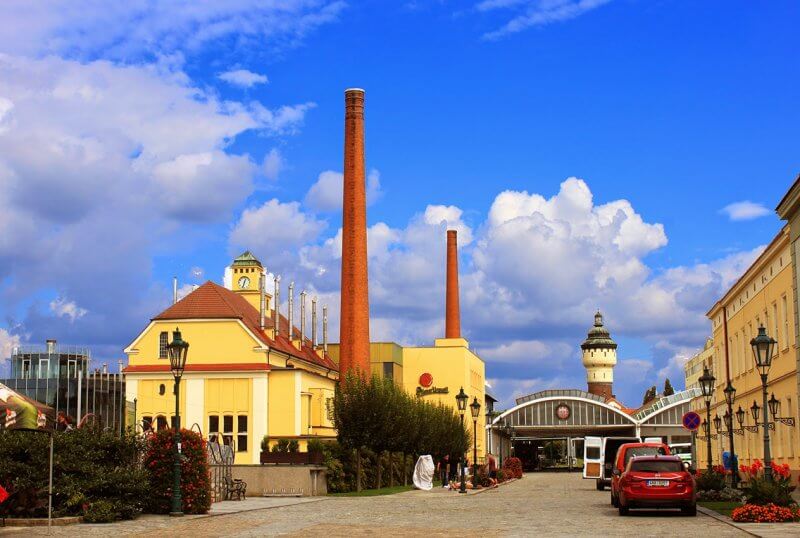 For those who do not know what to see in Pilsen in 1 day, we suggest visiting the brewery, located on the right bank of the Radbuz river. Access to the territory is allowed only if accompanied by a guide. The program lasts 1.5 hours and includes a tour of several brewery sites.
The tour of Pilsner Urquell begins at the tourist center, which was built in 1868. In addition to information boards telling about the history of the Pilsner Urquell, here you can find the remains of an old beer hall and listen to a lot of fascinating stories.
Next, you will visit several brew rooms decorated in different styles. In the current Hall of Fame you will surely be presented with all the certificates and awards, and a film dedicated to Pilsner Urquell will be shown.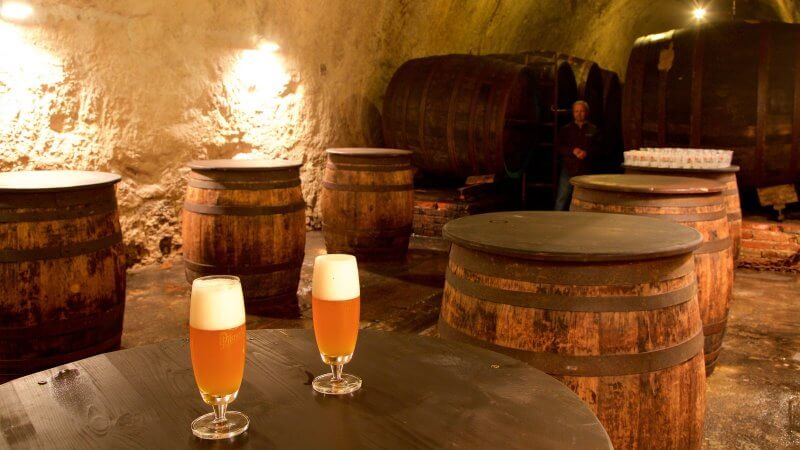 The next item on the program is the bottling room. Here you can observe the work of the machines which turn out over 100,000 bottles in about an hour. And at the end there are the cellars where barrels of different kinds of beer are stored. At the end of the walk you can taste the beverage. After it is worth a look in a souvenir store.
The Pilsner Urquell brewery is located at: U Prazdroje 64/7, Pilsen 301 00, Czech Republic.
The duration of the walk is 100 minutes.
Admission is 8€.
April-June: daily from 08:00 to 18:00;
July-August: daily from 08:00 to 19:00;
September: daily from 08:00 to 18:00;
October-March: daily from 08:00 to 17:00.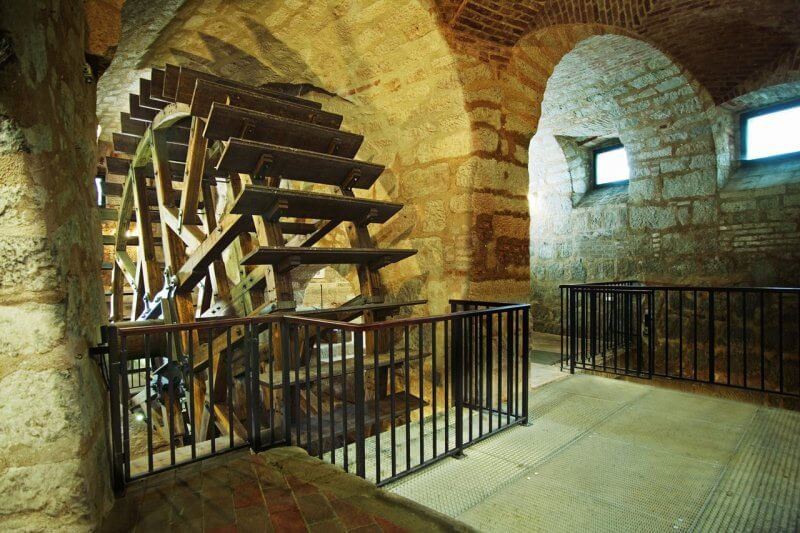 Among the most famous attractions in Pilsen in Czech Republic are also the ancient catacombs, located directly under the Old Town and dug in the 14th-17th centuries. Despite the fact that the total length of these labyrinths is 24 km, for visitors are open only the first 700 m.
However, you can get there only with an organized tour group of up to 20 people.
The medieval historical dungeon has hundreds of galleries, crypts and caves that once served as storehouses and shelters for local residents. Moreover, the water supply and sewage systems that sustain the entire city were built there. Today the Plzen Historical Underground is a popular tourist attraction that uncovers the mysteries of Pilsen.
The city catacombs are located at Veleslavinova 58/6, Pilsen 301 00, Czech Republic.
The tour lasts 50 minutes and is conducted in 5 languages (including Russian). The underground is open daily from 10.00 to 17.00.
Price of admission ticket:
As a group – 4,66€;
Family ticket (2 adults and up to 3 children) – 10,90 €;
School groups – 1,95€;
Audio guide fee – 1,16€;
After-hours tour – 1,95€.
A side note! The route runs at a depth of 10-12 m. The temperature here is about 6 ° C, so do not forget to bring warm clothes.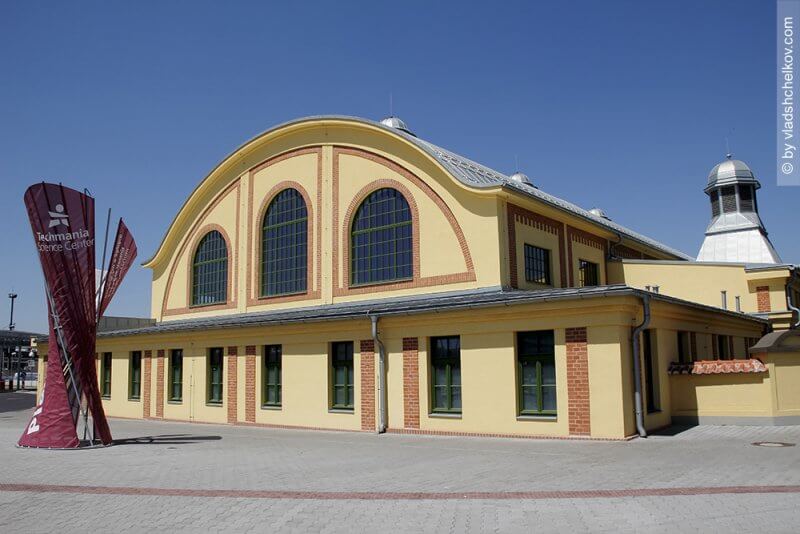 Looking at photos of the city of Pilsen, you can see the next attraction. We are talking about Techmania Science Center, opened in 2005 in a joint effort of scientists from the University of West Bohemia and representatives of the Škoda automobile concern. The center covers 3,000 square meters and hosts up to 10 expositions dedicated to important scientific and technological discoveries. Here are just a few of them:
"Edutorium" – there are about 60 interactive devices explaining the essence of some physical processes. There is a machine that makes real snow, a device that demonstrates the nature of optical illusions, and other unique machines;
"TopSecret" – created for young fans of Sherlock Holmes, devoted to various spy gizmos, secrets of encryption and forensic methods;
"Škoda" – tells the story of the automobile company.
Despite the scientific background, all information is very accessible, so it will be interesting not only for adults, but also for children. You can also visit a 3D planetarium and play interactive games.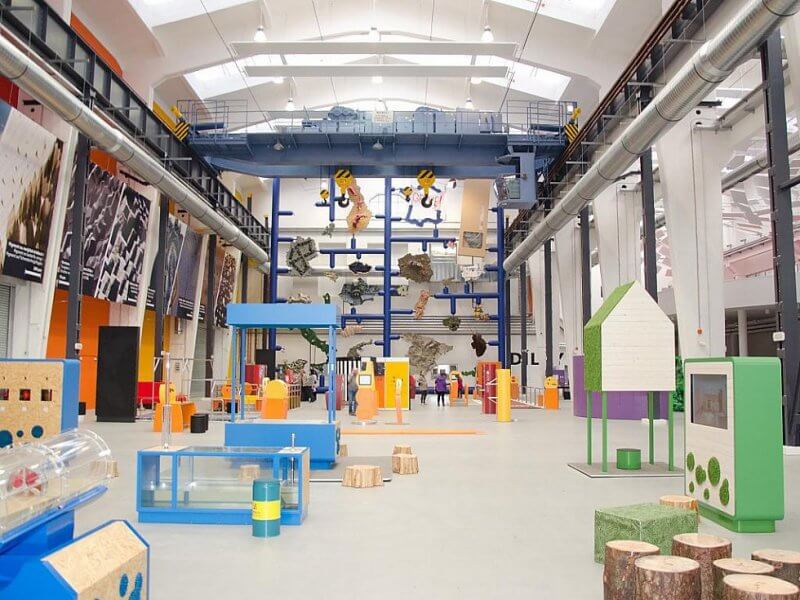 Techmania Science Center is located at U Planetaria 2969/1, Pilsen 301 00, Czech Republic.
Mon-Fri: 08:30 to 17:00;
Sat-Sun: 10:00 to 18:00
Basic (movies and expositions) – 9,30 €;
Family (4 people, one of whom must be under 15 years old) – 34 €;
Group (10 persons) – 8,55 €.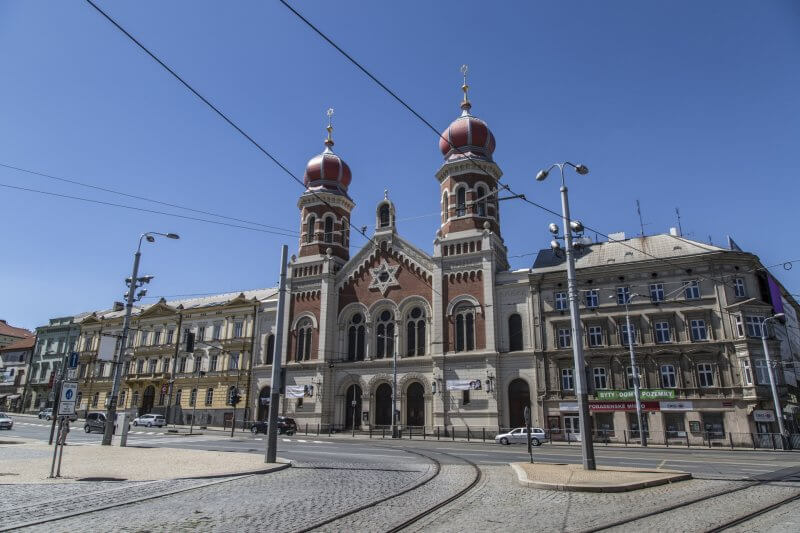 Plzen sights include many architectural structures, the most famous of which is the Great Synagogue. Built back in 1892, it was one of the three largest religious buildings of Judaism. According to the calculations of local guides, it accommodates up to 2,000 people at a time.
The architecture of the old Jewish temple, located near the Opera House, combines elements of different styles – Romanesque, Gothic and Moorish.
Over the years, the Great Synagogue has successfully survived many historical events, including World War II. Nowadays not only services but also festive events are held in the building. There is also a permanent exhibition on Jewish customs and traditions.
The Great Synagogue, located at Sady Pětatřicátníků 35/11, Pilsen 301 24, Czech Republic.
Open Sunday through Friday from 10:00 to 18:00.
Admission is free.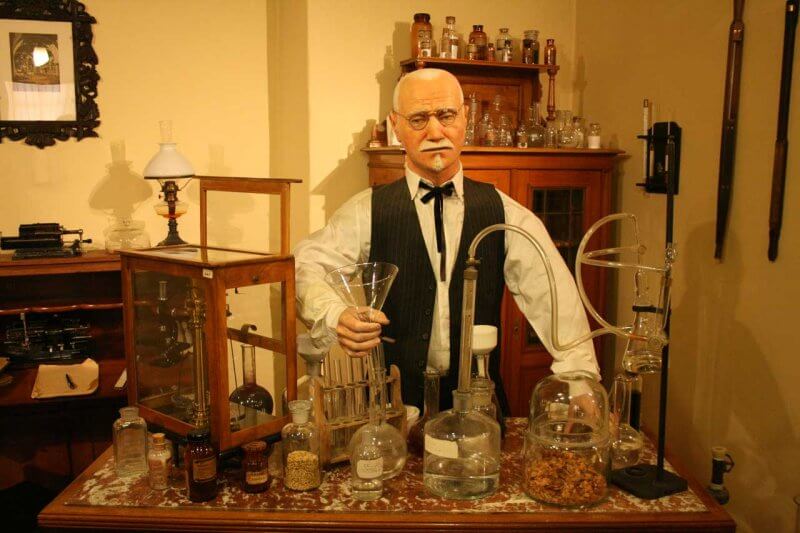 Tourists interested in what to see in Pilsen are advised to visit another interesting attraction – the Brewery Museum, founded in 1959. Located in one of the houses of the Old Town, it has changed its appearance more than a dozen times. However, if you take a closer look at the interior, malt house and two-level cellars, you will probably notice that the modern museum building stands on the facade of the ancient historical building.
The tour program includes a tour of the rooms where beer used to be brewed, an exhibition of old tools, machines and utensils used in the production of the hoppy drink, and a visit to the café, which looks like a late 19th-century beer house.
The Brewery Museum in Pilsen can be found at Veleslavinova 58/6, Pilsen 301 00, Czech Republic.
The institution is open daily from 10:00 to 17:00.
The cost of the admission ticket is 3.5 €.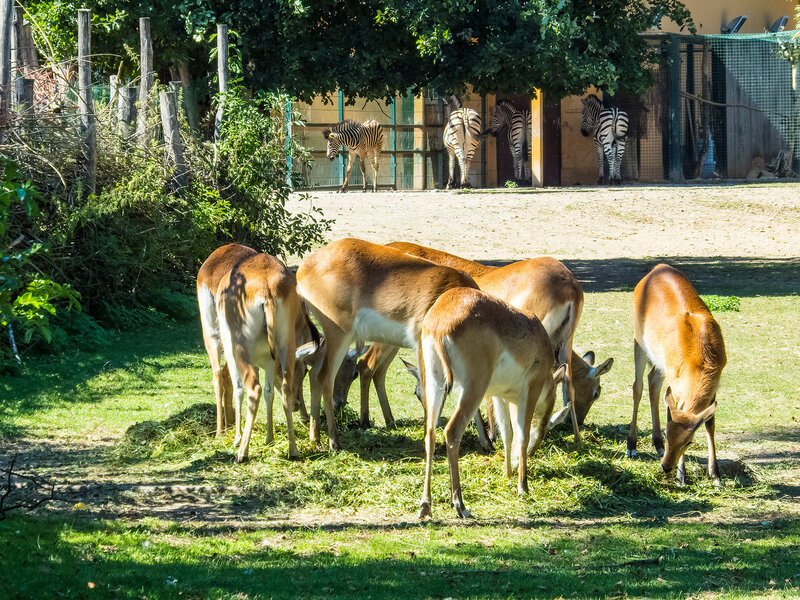 Having decided to see the sights of Pilsen in one day, do not forget to visit the City Zoo, founded in 1926. Nowadays it contains over 6 thousand animals living in open space and separated from the visitors only by large ponds.
Adjacent to the zoo are several other sites – an old farm, dinopark with life-size figures of dinosaurs, and a botanical garden with 9,000 different plants.
Zoo Plzen is located at Pod Vinicemi 928/9, Pilsen 301 00, Czech Republic. Opening hours:
April-October: 08:00-19:00;
November-March: 09:00-17:00.
April-October: 5,80 € for adults, 4,30 € for children, pensioners;
November-March: adult – 3,90 €, children, pension – 2,70 €.
Accommodation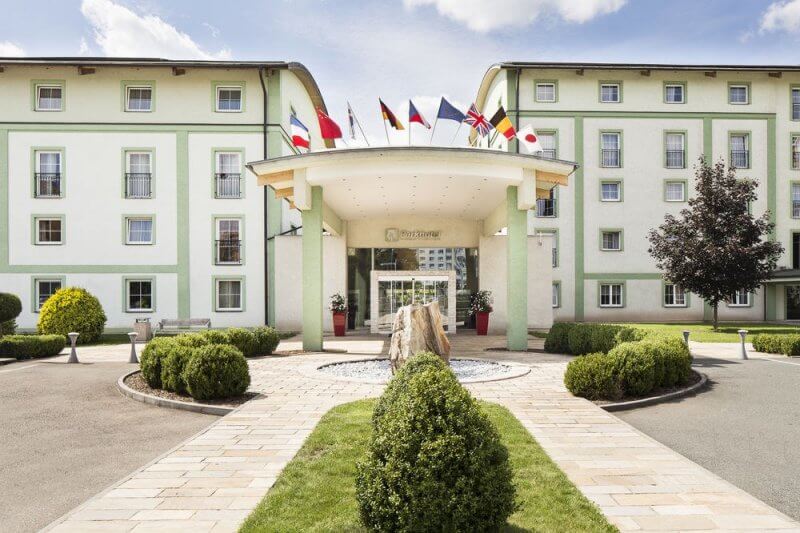 As one of the largest cities in western Bohemia, Pilsen offers a huge range of accommodation – from hostels and guest houses to apartments, villas and premium hotels. At the same accommodation prices here are several times cheaper than in the nearby capital. For example, a double room in a three-star hotel will cost 50-115 € per night, but if you want you can find more budget options – 25-30 €.
Nutrition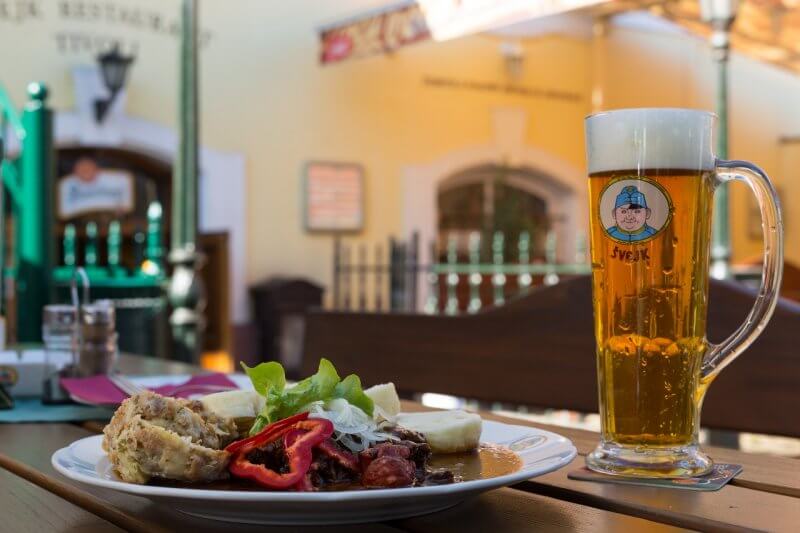 Another feature of Pilsen in the Czech Republic is a large selection of cafes, bars and pubs where you can try traditional Czech dishes and taste real Czech beer. The prices in them are quite affordable. So:
Lunch or dinner for one at an inexpensive restaurant costs 12€,
At the middle-class establishments it's 23 €,
A combo set at McDonald's will cost you 8-10 €.
In addition, you can easily find restaurants with Chinese, Indian, Mediterranean and Japanese cuisine as well as vegetarian and organic menu.
A side note! If you want to save money on food, avoid popular tourist spots. It's better to go a little further inland – there are family-run cafes offering even better deals.
How to get to the city from Prague?
If you don't know how to get from Prague to Pilsen on your own, use one of the ways listed below.
Trains from Prague to Pilsen run daily from 05:20 to 23:40. Among them there are direct trains as well as interchanges in Protivin, Ceske Budejovice or Beroun. The trip takes from 1.15 to 4.5 hours. The ticket costs from 4 to 7 €.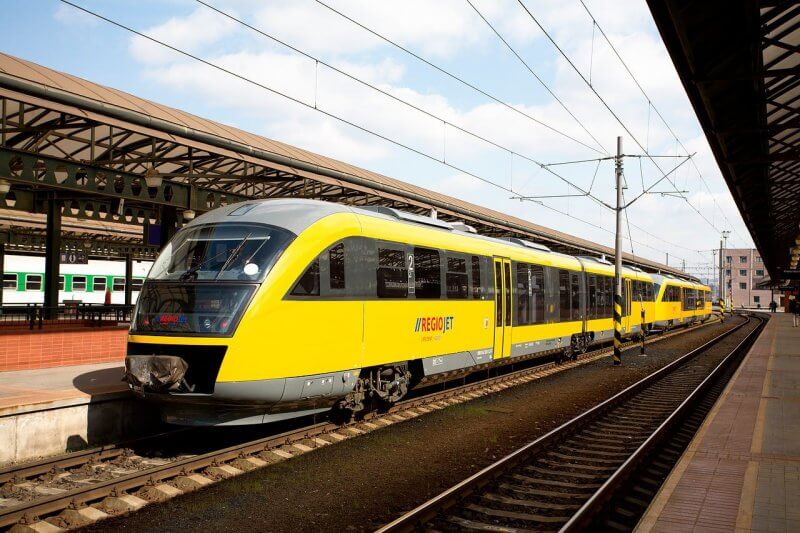 If you are interested in how to get from Prague to Plzeň by public transport, look for buses belonging to the following carriers.
Mon, Thu, Sat. – 1 time;
Tue. – 2 times;
Wed, Sat. – 4 times;
Pt. – 6 times.
The schedule and prices on the page are for May 2019.
FYI. For more information, visit www.omio.ru.
Interesting Facts
Finally, here is a list of curious facts that allow you to get to know this city even better:
In the city of Pilsen, literally at every step are placed vending machines with canned beer, but you can buy it only with a passport or any other document certifying the identity of the buyer. For this purpose in vending machines installed special scanners, which, in fact, and read the information provided;
It is not worth it to ride on public transport without a ticket or to punch it repeatedly – most controllers are accompanied by police officers, and it is almost impossible to identify them by their uniforms;
Grocery shopping in Pilsen should be done before 9 p.m. – this is the time when almost all the existing stores in the city are closed. The only exception is the Tesco shopping center – it is open until midnight;
Despite the fact that Pilsen is one of the most visited cities in the Czech Republic, tourism is flourishing only in summer. When winter comes, everything here simply dies out – the streets become deserted and the main attractions of the city are closed "until better times";
All sorts of fairs are regularly held on the main town square – Easter, Christmas, Valentine's Day, etc;
Another curious feature of this settlement are the colored houses, painted in calm pastel shades.
Pilsen, Czech Republic is a beautiful and interesting city with a very bright color. You should spend at least 1-2 days here to enjoy the unique atmosphere. Pack your bags – have a nice trip!
Video tour around the city of Pilsen.
Author: Olga Sheiko
Updated: 13 Dec, 2021 Lausanne, Switzerland, the fourth largest city in the country and…
Updated: May 3, 2019 The Czech Republic is a country where life flows leisurely and…
Updated: 11 May, 2019 Kutna Hora (Czech Republic) – a city that has existed since the 13th century….
Updated: 18 Jan, 2021 Maribor (Slovenia) is the second most important and largest…