Italy: what you need to know before you travel
There are turquoise sea and snowy Alps, Michelin restaurants and cafes with juicy pizza for a couple of euros, pompous boutique hotels and hostels with crazy parties.
Locals advise to go to Italy in spring and autumn. During this time there are not as many tourists as in summer, and to see the ancient excavations in +35 ° C is not as interesting as in +20 ° C.
We've collected all the important information about a trip to Italy: what to see, where to eat, and how to travel around the country. Read more in our article about travelling to Italy.
What you'll learn
Introductions.
How long is the flight : from Moscow on average 4 hours. Difference with Moscow : -1 hour in summer and -2 in winter. Average seasonal temperature : +24°C in summer, +12°C in winter.
How to get there
A one way lowcost airline ticket costs from 4,000 R . A connecting flight with a regular flight costs from 6,000 R . The earlier you buy your tickets the cheaper it is. At the beginning and end of the season you can catch a charter for 4000 P, but it's a question of luck.
Money
You can pay by card almost everywhere in Italy. You'll need cash to buy bus and metro tickets, pay for your purchases in small stores and leave tips in cafes.
️ Sightseeing in Italian cities
Rome and the Vatican.
Popular attractions in Rome include the Colosseum, the Roman Forum, and St. Peter's Cathedral, one of the most famous Christian churches in the world.
Vatican museums display paintings, sculptures, and rare artifacts like ancient Egyptian mummies. There is also the Sistine Chapel, painted by Michelangelo, and rooms decorated by Raphael.
The Pantheon is a pagan temple of all the gods that was consecrated as a Christian church in 609. The Pantheon is famous for its dome with a circular opening through which you can see the sky.
Milan
Milan Cathedral, or the Cathedral of the Nativity of the Virgin Mary, is a large Gothic temple built of white marble. Inside there are about 3,400 statues.
In the monastery of Santa Maria delle Grazie you can see the fresco "The Last Supper" by Leonardo da Vinci.
Teatro La Scala is a famous opera house. Fyodor Chaliapin sang and Rudolph Nureyev danced there.
The Leonardo da Vinci Museum of Science and Technology has steam engines, vintage cars and even a submarine on display.
Pisa
In Knights' Square, tourists see the Knights' Palace with painted walls and the church of the Order of the Knights of St. Stephen – where trophies from battles with pirates are kept.
The Tower of Pisa is the city's main attraction. For 18 € ( 1337 R ) you can climb to the top.
P ) you can climb to the top.
In the square of wonders are the Cathedral of Pisa, the baptistery – a building for baptism, the cemetery of Campo Santo and the Museum of Synopies – preparatory drawings for frescoes.
Florence
Santa Maria del Fiore is a cathedral with a giant dome.
In the Uffizi Gallery you can see paintings by Botticelli, Raphael, Michelangelo and Leonardo da Vinci.
Ponte Vecchio is an ancient covered bridge where gold jewelry is sold.
Piazza Michelangelo offers a beautiful view of Florence.
Venice
St. Mark's Square – the main square in the city, on which the cathedral of the same name is located.
Doge's Palace – the former building of the Venetian rulers and a monument of Gothic architecture.
Rialto Bridge – the first bridge built on the Grand Canal.
Rimini
Transportation.
Housing.
️ Museums.
Every museum in Italy has crowds of people who want to enter it. To climb the dome of St. Peter's Cathedral, you have to wait from thirty minutes to two hours. If you want to avoid the queues, it is better to buy tickets in advance on the official sites.
In some places even on the Internet to buy tickets is difficult, such as the opera house of La Scala, or the monastery of Santa Maria delle Grazie in Milan. Tickets there will have to be caught 1-4 months in advance.
In some museums, electronic tickets must be exchanged for paper tickets. For example, in the Uffizi Gallery, the Convent of Santa Maria delle Grazie, the Vatican Museums. To do this you must find a ticket printing machine or change them at the ticket office.
In almost all Italian cities all attractions are marked in the free audio guide "Easy-travel".
Shopping in Italy.
In Italy you can buy a hat for 1 € and shoes for 4 €. Things in local stores start to sell out in January and July. Discounts reach 30-70%, and the further away from the beginning of the sale, the cheaper it is. But at the end of the season it can be hard to find the right size.
Things with discounts are sold in stores in the city center and major shopping centers like Euroma 2 or Porta di Roma. Tourists love outlet stores, such as Fidenza Village near Milan or Castel Romano in Rome. You have to try hard to find the right thing: there are a lot of people willing to save money and the stands are often a mess.
Internet
Embassy contacts
Address in Rome: 00185 Via Gaeta, 5. Phones: 39 06 494-16-80; 39 06 494-16-81; 39 06 494-16-83.
We are looking for people who travel independently. If you have organized a vacation in Russia, near abroad, popular resorts or more exotic places – share your experience with us.
Five proven itineraries for your first trip to Italy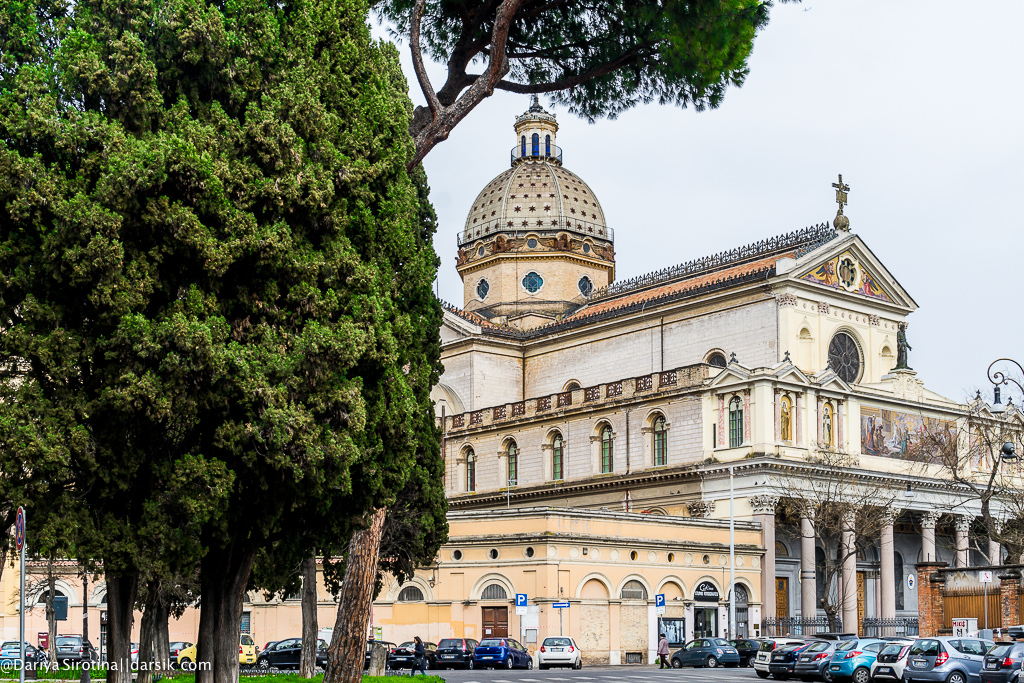 There are fewer and fewer white spots on my map of Italy every year. I can put together dozens of interesting itineraries for all regions of the country. For this piece, I've come up with a few options that will interest you if you're going to Italy for the first time.
For you, I have built five itineraries of places that are among the most popular in the country. For your trip, please choose not the summer months and certainly not August. Many of the itineraries do not require renting a car. I wrote more about traveling around Italy by train here and here.
Option 1. Rome.
Arrival and departure – Rome. 7-10 days.
If you have the opportunity to see only one city in Italy, then let it be Rome, the great, multifaceted, at the same time bustling and cozy, recognizable and not fully known. Going here for 2-3 days, if you are going for the first time to both the city and the country, is not a good idea. A week is the amount of time that can be considered adequate.
When planning your days in the city, please allow enough time to see not only the Colosseum, the Spanish Steps, Piazza Navona, and to be overwhelmed by the beauty and number of tourists, but also to get to know the other, residential, quiet, but no less beautiful Rome. In this post I talk in detail about one of these neighborhoods.
Leaving noisy and deafening Rome for a day to see another Italy is a great idea. I know that many people go to the sea (I haven't gone there myself), to Florence (not a good idea – you have to spend the night in Florence). You can easily make the trip to Naples by train – it would be a great contrast. If you're by car, consider getting to Orvieto (that's already Umbria, a different cuisine and one of Italy's most beautiful Duomo) or, for example, Aricci, which Chef Christian Lorenzini told me about with such pleasure in this piece.
Useful materials on the topic:
Option 2. Bologna and surroundings.
Arrival and departure – Bologna. 7-10 days.
Bologna is a benchmark, one might say, Italian city. Not small, not large, beautiful, colorful, instantly recognizable as Italy, interesting, with wonderful museums, restaurants and stores. In addition, Bologna is a major railway hub, so it's easy to get to neighboring cities from here. You'll enjoy a couple of days walking under the Bolognese arcades, looking around the city, visiting historic cafes, and then you can take the train for more beauty to Ravenna, Parma, Ferrara, Modena and come back the same day. When I lived in Bologna, I traveled nearly half the country in this way.
This route will give you an understanding of how Italians see Italy. You will visit cities, each of which is a masterpiece, where local life is not overshadowed by the hustle and bustle of tourism. This is respectable, attractive, well-organized Italy without the slums, trash, and with a minimum of slovenliness.
Useful materials on the topic:
And much more about the city's restaurants, stores, streets, and people tagged
The nearby cities are well described by me in a series of materials for gazeta.ru: one, two, three.
Option 3. Rome, Florence, Milan.
Arrival – Rome, departure – Milan. 7-10 days.
These three cities are well-known, beautiful, and conveniently connected by rail. Spend 3-4 days in Rome, from there go to Florence for 2-3 days, and from there, again by train, for a few days in Milan. This way you can compare Italy north and central, see many of the country's major architectural masterpieces, and get an idea of the different types of cuisine and wine.
From Milan it is easy to take a trip to Lake Como, for example, to breathe in the lake-mountain air, to gaze at the villas of the aristocracy and celebrities. I wrote about Como here.
Useful materials on the topic:
Option 4. Venice, Trieste, Verona, Lake Garda.
Arrival Venice, departure Verona. 10-14 days.
Venice deserves at least 4-5 days of your schedule. I have been in the city many times at different times, I came for a day, two days, three days, and more, so I can say for sure that the only thing you will manage to do in a day is to hate the city, which does not deserve it at all. Venice has a hard time – at the same time it can't live without tourists, and at the same time it doesn't like them. I talked about why you can't come to Venice for a day here.
After spending enough time in Venice, you can take a day train to Trieste (here's why I love Trieste) to get a break from the tourist crowds and catch your breath.
It's worth spending 2-3 days in Verona, a beautiful and stately Italian city whose fame is not limited to the love story of Romeo and Juliet.
From Verona, it is logical to continue northwards – you can easily ignore the southern part of Lake Garda, because the beauty of its northern part is far superior to that of the southern part. The base for you can be the lovely town of Riva del Garda, from where you can take day trips around the lake and see the charming towns of Limone and Malcesine. Finish your trip with a trip to Trento, a city covered in frescoes, one of my favorites in Italy.
Useful materials on the topic:
Option 5. Naples, Sorrento, Amalfi, Capri.
Arrival and departure – Rome or Naples. 10-14 days.
I wrote about Rome above. Four days for this city is probably the minimum. From Rome, it's an hour by train to Naples, which will be a great contrast to the Italian capital. Don't be intimidated by this city – I was totally enthralled by its beauty and chaotic nature. For the rest of the trip you'll probably need a car – the way is down the coast, towards Amalfi, where the railroads are not really there, and the bus service leaves much to be desired. It would be more comfortable with a car. I was in this part of Italy without a car: I took a train to Salerno, and then a bus to Amalfi, where I took the boat to Positano, Sorrento, Capri. It's a wonderful, romantic coast with some of the most beautiful seascapes in the world, well, I personally think Capri is just the most amazing place on earth.
Useful materials on the topic:
And be sure to read the very useful material on how not to spoil your vacation in Italy, because forewarned is forearmed.