Excursions from Bat Yam to Israel
We offer to see tours from Bat Yam to Israel in Russian, presented in our catalog. All tours are conducted by professional Russian speaking guides . Learn prices for tours in Israel from Bat Yam, read reviews and make a reservation now!
Departure from the city:
For the next 7 days found 40 excursions with the price from 85 $
| 06.09 Tue. | 07.09 Wed. | 08.09 Thu. | 09.09 Fri. | 10.09 Sat. | 11.09 Sun. | 12.09 Mon. |
| --- | --- | --- | --- | --- | --- | --- |
| from $250 | from $250 | from $250 | from $250 | from $250 | from $250 | from $250 |
| 06.09 Tue. | 07.09 Wed. | 08.09 Thu. | 09.09 Fri. | 10.09 Sat. | 11.09 Sun. | 12.09 Mon. |
| --- | --- | --- | --- | --- | --- | --- |
| from $225 | from $225 | from $225 | from $225 | from $225 | from $225 | from $225 |
| 06.09 Tue. | 07.09 Wed. | 08.09 Thu. | 09.09 Fri. | 10.09 Sat. | 11.09 Sun. | 12.09 Mon. |
| --- | --- | --- | --- | --- | --- | --- |
| from $300 | from $300 | from $300 | from $300 | from $300 | from $300 | from $300 |
| 06.09 Tue. | 07.09 Wed. | 08.09 Thu. | 09.09 Fri. | 10.09 Sat. | 11.09 Sun. | 12.09 Mon. |
| --- | --- | --- | --- | --- | --- | --- |
| from $300 | from $300 | from $300 | from $300 | from $300 | from $300 | from $300 |
| 06.09 Tue. | 07.09 Wed. | 08.09 Thu. | 09.09 Fri. | 10.09 Sat. | 11.09 Sun. | 12.09 Mon. |
| --- | --- | --- | --- | --- | --- | --- |
| from $300 | from $300 | from $300 | from $300 | from $300 | from $300 | from $300 |
| 06.09 Tue. | 07.09 Wed. | 08.09 Thu. | 09.09 Fri. | 10.09 Sat. | 11.09 Sun. | 12.09 Mon. |
| --- | --- | --- | --- | --- | --- | --- |
| from $300 | from $300 | from $300 | from $300 | from $300 | from $300 | from $300 |
| 06.09 Tue. | 07.09 Wed. | 08.09 Thu. | 09.09 Fri. | 10.09 Sat. | 11.09 Sun. | 12.09 Mon. |
| --- | --- | --- | --- | --- | --- | --- |
| from $300 | from $300 | from $300 | from $300 | from $300 | from $300 | from $300 |
| 06.09 Tue. | 07.09 Wed. | 08.09 Thu. | 09.09 Fri. | 10.09 Sat. | 11.09 Sun. | 12.09 Mon. |
| --- | --- | --- | --- | --- | --- | --- |
| from $300 | from $300 | from $300 | from $300 | from $300 | from $300 | from $300 |
| 06.09 Tue. | 07.09 Wed. | 08.09 Thu. | 09.09 Fri. | 10.09 Sat. | 11.09 Sun. | 12.09 Mon. |
| --- | --- | --- | --- | --- | --- | --- |
| from $300 | from $300 | from $300 | from $300 | from $300 | from $300 | from $300 |
| 06.09 Tue. | 07.09 Wed. | 08.09 Thu. | 09.09 Fri. | 10.09 Sat. | 11.09 Sun. | 12.09 Mon. |
| --- | --- | --- | --- | --- | --- | --- |
| from $300 | from $300 | from $300 | from $300 | from $300 | from $300 | from $300 |
Fill out an excursion request and we will contact you shortly
Your name:
Your phone number/email:
Note:
The resort town of Bat Yam, spread in the center of Israel on the shores of the Mediterranean Sea – one of the most popular resorts. Its popularity is primarily due to its location, as it is very convenient to travel to excursions in Israel from Bat Yam. Opting for Bat Yam, which is a suburb of Tel Aviv, tourists are able to visit anywhere in the country, thanks to the advanced infrastructure of the city.
Excursions from Bat Yam
Israel – a country where different religions and cultures intersect with each other. All the more interesting to see as many places of this wonderful country. Even vacationers who are in the mood for an exclusively beach holiday, do not want to lose the opportunity to visit nearby Tel Aviv and Jerusalem.
Tel Aviv – the business center
The first thing to pay attention to excursions in Russian from Bat Yam to Tel Aviv – a short drive, and the sights in the business capital of Israel abound:
Must visit the old Jaffa – the ancient port and satellite of Tel Aviv, where the legend set up his ark Noah;
Tourists also visit the world's largest diamond exchange and admire the sparkle of the many stones in the Oppenheimer Museum of Diamonds;
Rothschild Boulevard – the first street of the business capital and a favorite place for walks of city residents;
Carmel Market – multicultural and bustling, where you can try the local fast food: hummus, sabih, falafel.
Jerusalem – the holy land
The city, in which the Christian, Jewish and Muslim religions joined together, is truly worthy of tourist attention. Excursions from Bat Yam in Russian is an opportunity to touch the history of the world. Travelers will have the opportunity to visit:
Jewish shrine – the Wailing Wall, where pilgrims from all over the world leave papers with their prayers;
The Christian shrine – the Temple of the Holy Sepulchre;
The building of the Parliament of Israel, the Supreme Court;
The Way of the Cross, where Jesus Christ carried his cross, and Golgotha;
Mount Zion: the tomb of King David, one of the greatest kings of Israel, and the chamber of the Last Supper;
Yad Vashem: Museum of the Shoah of European Jewry.
An excursion from Bat Yam to Jerusalem can be a day trip or last several days. In one day to see all the wonders of the city is very difficult, but to visit the key attractions is quite realistic. During tours of several days tourists stay overnight in a hotel. Often an excursion to Jerusalem is combined with a trip to Bethlehem, because for pilgrims these two places are inseparable and linked. And as the cities are from each other at a distance of 8 kilometers, the tour from Bat Yam does not take more than one day.
Bethlehem – the birthplace of Jesus
Most tours in Bethlehem do not last more than half a day, but during this time tourists are able to visit places of importance to Christians:
The Church of the Nativity, the main shrine that is the goal of every pilgrim's visit to Bethlehem;
The Cave with the Star of Bethlehem;
The Milk Grotto, where the Virgin Mary is said to have hidden from Herod when he wanted to kill the baby Jesus, her milk got on the walls of the cave and they turned white;
The Catholic Church of St. Catherine;
Archaeological Museum.
Bethlehem is in Palestine, so tourists to get into the city, you must go through the checkpoint and show your passport for verification.
Tours from Bat Yam in Israel often include a visit to Ein Karem – a suburb of Jerusalem. This city is considered the birthplace of John the Baptist, and there are several monasteries. A special feature of such excursions is a visit to the convent of Gorno and the spring where the meeting took place between the Virgin Mary and Elizabeth.
Not all tours to Bethlehem have a religious character. Programs designed for the ordinary Russian tourists are of a historical and educational nature.
Acre – Caesarea – Haifa.
Another destination that deserves the attention of tourists planning tours to Israel from Bat Yam – tour of the coastal plains.
Located on the shores of the Mediterranean Sea port cities are on the strip of land that the Romans called the "Road of the Sea.
In Caesarea tourists visit the ancient Roman theater, Herod's palace, the Herodian port, and the Crusader fortress.
Acre is famous for its museum complex of the Walls of Acre, the ancient port, the most powerful fortress wall of the Ancient East. Here, tourists can order lunch in one of the many fish restaurants.
In Haifa located the incredible beauty of the Bahai Gardens and the cave of Elijah the Prophet.
Christian Galilee
A visit to Galilee (a region in the north of the country) is a landmark for Christians, as it is the location of the city of Nazareth, where Jesus Christ grew up. It is also home to the Temple of the Annunciation with the spring from which Mary carried water for the Holy Family.
Pilgrims tend to go to Cana of Galilee, the Jordan River, and the city of Capernaum.
You can go on a tour of the Galilee, not only from Bat Yam, but also from Netanya, Herzliya, Tel Aviv and other cities.
Prices of tours from Bat Yam in Israel
Trips to Israel can be made by car or by bus. The price of the tour depends on whether the tourist chooses an individual guide, or it will be enough of a group tour in Russian. Typically, the price of the tour does not include meals, entrance fees and other charges.
Planning a vacation in Israel and want to see as much as possible in this wonderful country, as a starting point for travel it is worth choosing Bat Yam. From here you can get anywhere in the country and visit any point of interest, including the Dead Sea.
Tours in Israel 2022
Every day we get a lot of Specials and we unfortunately do not always have time to quickly add this information to our website. Therefore, call us, write us – we always have the opportunity to offer you the best conditions!
Photo gallery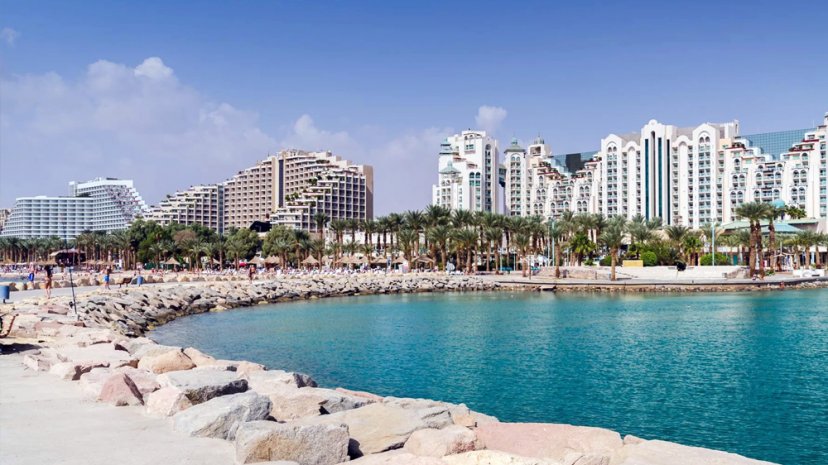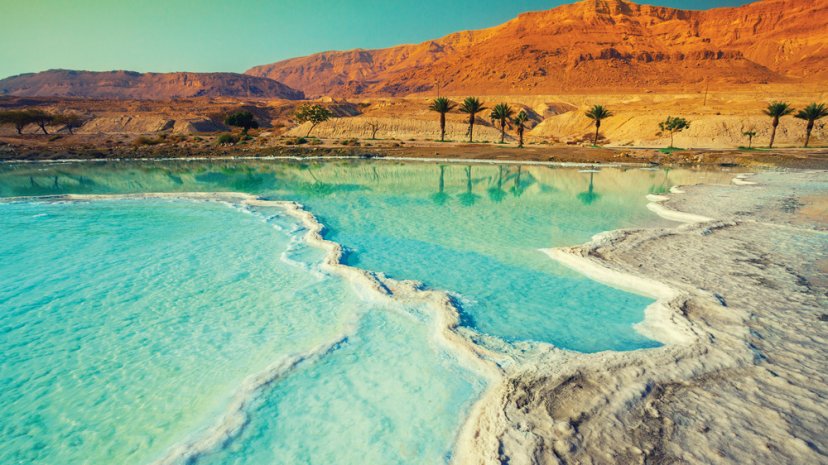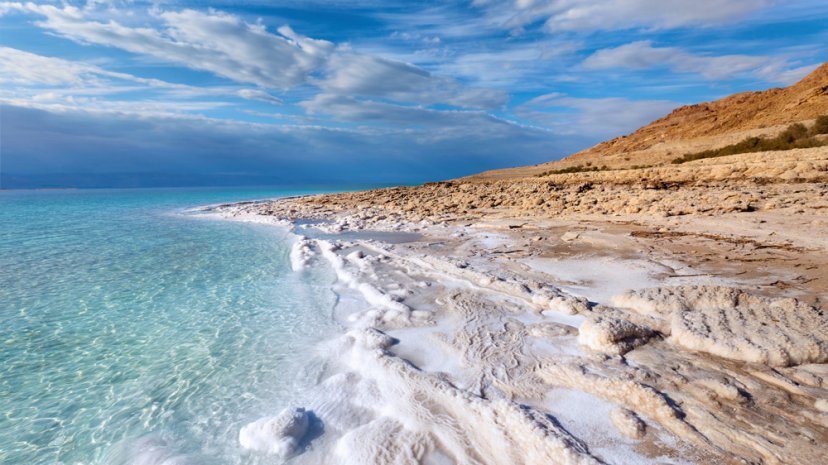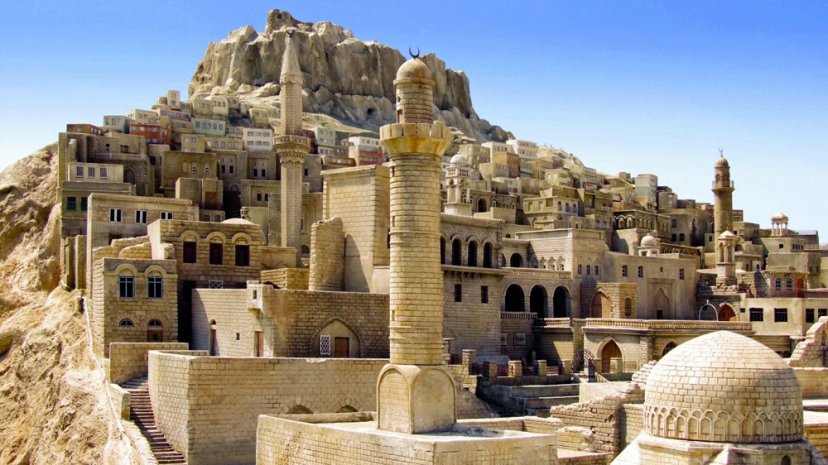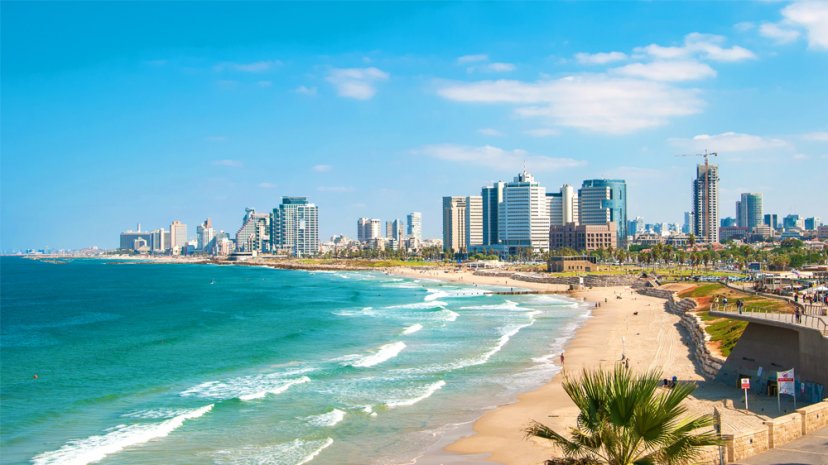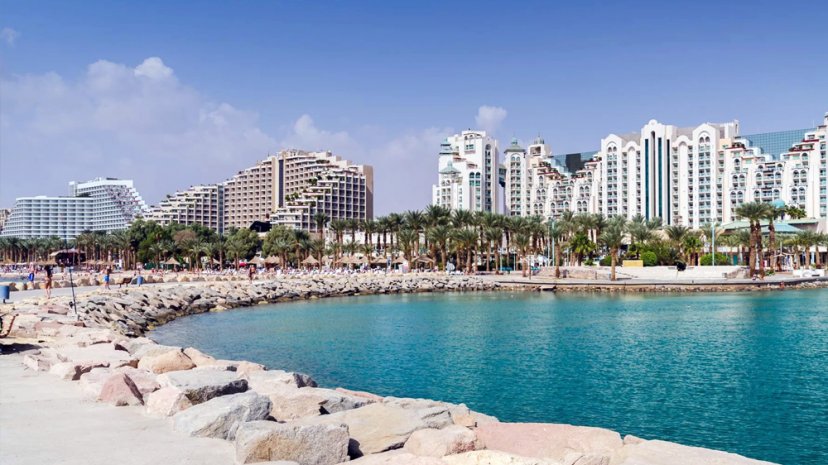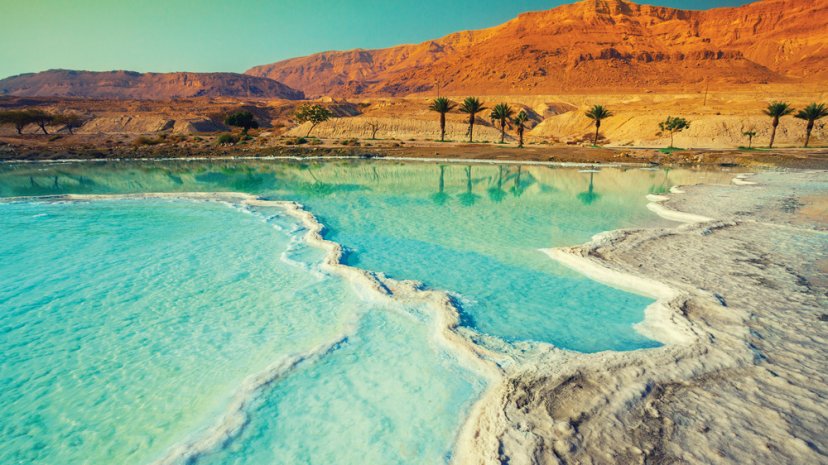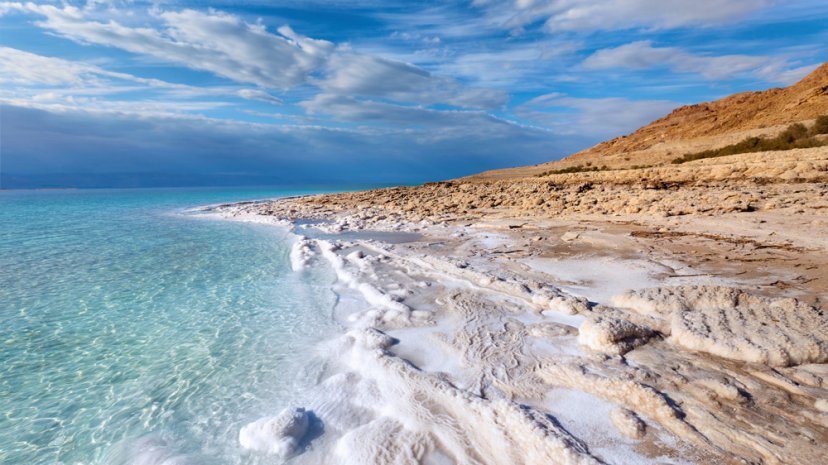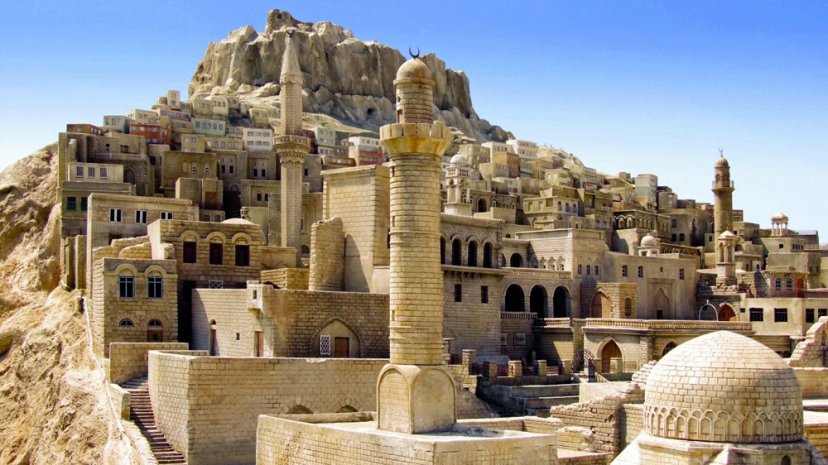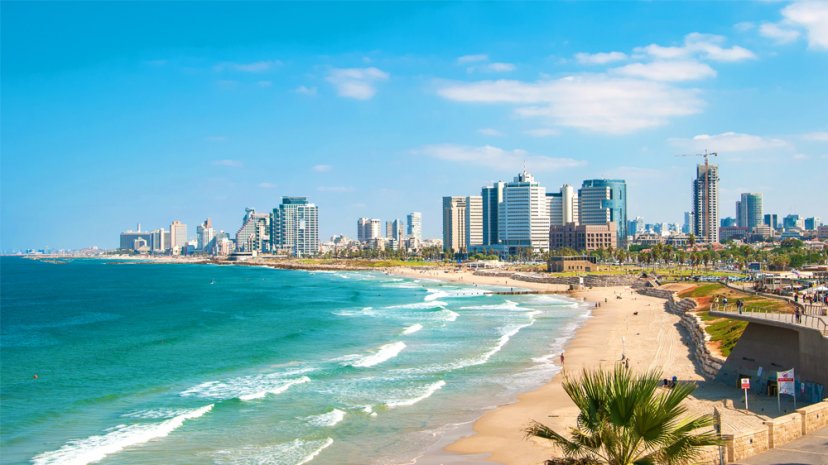 Tours in Israel 2022 – a bright holiday in the Holy Land.
Despite the fact that Israel is a small country, it is very attractive to tourists from all over the world. And no wonder, because tours to Israel allows you to touch the ancient history, rich culture, incredible nature, health tourism and delicious food.
If you are interested in rest in this country, read our material next.
Why is it worth to go to Israel?
Go to this country is worthwhile for a variety of reasons:
A great concentration of spiritual life. Jerusalem is the Holy Land, which for many people is of great importance. Christians, Muslims, Jews are eager to come to this city. And even atheists do not mind walking around the holy land. Every tourist has the opportunity to see many Biblical sites, visit the Temple of the Holy Sepulcher, Goliath, look at the Wailing Wall and other unique places.
Dead Sea. This unique body of water is one of the most salty on our planet. Its water and muds are the sources of precious minerals and trace elements which can cure various diseases, improve health, improve mood and sense of well-being. Every year a lot of people from different countries come here to get away from everyday life and heal from a lot of diseases. Especially interested in recreation at the Dead Sea elderly people.
Israel – the country-museum. Every traveler can literally touch history, because in this country, almost every stone – evidence of historical events. In Israel, there are 10 sites that are included in the World Heritage List of UNESCO.
Beaches and great opportunities for diving. Tours in Israel are much more than a vacation at the Dead Sea. Tourists have the opportunity to swim in other seas: the Red Sea, the Mediterranean and the Sea of Galilee. Everyone will find the beach in accordance with their needs: there is always room for families with children, couples in love, single tourists, fun companies. On many beaches, you can dive and explore the beautiful world.
Picturesque Nature. Connoisseurs of natural attractions will be delighted with the rest in this country. After all, Israel is a beautiful country, decorated with mountains, amazing flowers, hills, valuable springs, charming deserts, valleys and reservoirs. It is very cool to go here with children, because you can show how beautiful and rich our planet.
Local color. It is worth to come to Israel for the snow-white walls of ancient Jerusalem, cozy narrow streets, oriental bazaars, amazing locals and incredibly delicious food. In this country you will be filled with positive emotions and vivid impressions.
As you can see, there can be many reasons to travel to Israel, and that is not all.
Resorts of Israel
This is truly a wonderful country that attracts beach holidays, health opportunities, valuable attractions. Consider the best resorts in Israel, which certainly deserve your attention:
Tel Aviv. It is a beautiful and vibrant city, located on the Mediterranean Sea. Active people are always welcome: almost nonstop working restaurants, cafes, nightclubs. Beach holidays in the region – at the highest level. 14 kilometers of colorful coastline will impress even the most discerning tourist. In Tel Aviv, modern well-groomed beaches that delight in purity, availability of everything necessary for a pleasant stay. There are centers for diving and surfing.
Netanya. This is another resort located on the shores of the Mediterranean Sea. The city is considered one of the most beautiful in Israel. Tours here are bought by fans of comfortable and attractive beaches, greenery, national parks, beautiful scenery and a cool holiday. In Netanya will love all the lovers of various sports, because there are tennis courts, an extreme bike park, opportunities for windsurfing and other activities.
Nazareth. This is a holy city that is built in the same place where the Virgin Mary once received the news that she would soon become a mother and gave birth to Jesus. Not only believers should come here, but also those who like beautiful architecture – the city has many magnificent cathedrals, such as the Church of the Archangel Gabriel. It will also please nature lovers – Nazareth has a national park and other natural sites.
Eilat. This is a key resort in Israel, located on the Red Sea coast. At the same time it is a seaport, which is located close to Jordan. It attracts beautiful beaches, calm waters and the opportunity to see fascinating marine animals. There are reserves there that are suitable for diving. Tourists will also be impressed by the mountains, the Red Canyon, and the Timna National Park. At this resort will be very interesting for adults and children.
Decent resorts in Israel is quite a lot and our list simply can not contain them all. If you are interested in a particular city, please contact our managers. They will tell you about its advantages and opportunities for tourists.
Tours in Israel: Prices
The cost of tours in Israel is the cost of a set of services:
airfare (it is cheaper to fly out of Moscow);
transfer;
The stardom of the selected hotel;
the number of people;
type of food;
others.
In our company you can order a tour at a bargain price. We will analyze your needs and financial capabilities, and then help you choose the best option. We offer sightseeing tours, beach tours, as well as youth and active recreation.