Top 10 Pastry Shops in Budapest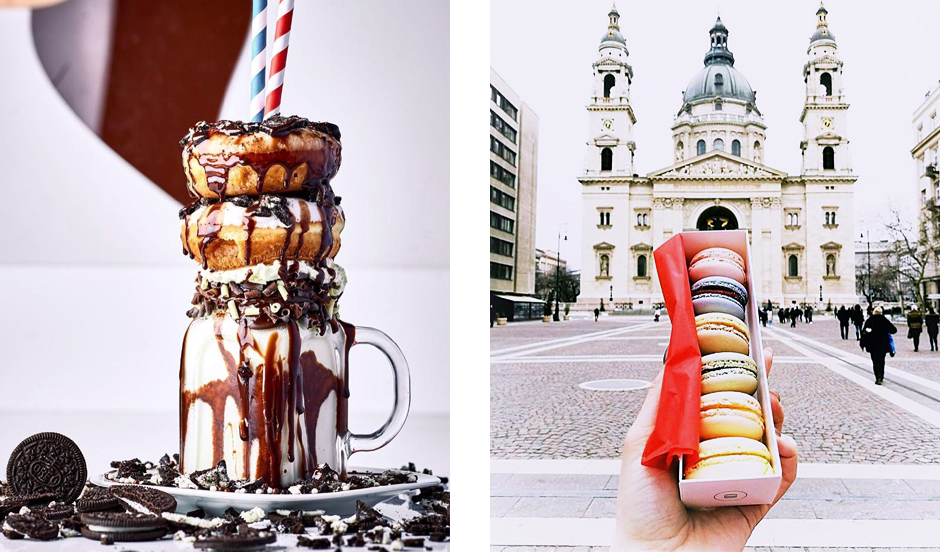 The flaky strudels in Budapest are made as if by the wizarding spells of Joan Rowling's books, the macarons can easily fall in love with Kate Armstrong who knows "Taste of Life", and the glazed donuts are most likely the dreams of Homer Simpson, the famous fan of glazed ringlets. Here's a look at ten of Budapest's coolest pastry shops that could easily rank with the city's most iconic landmarks.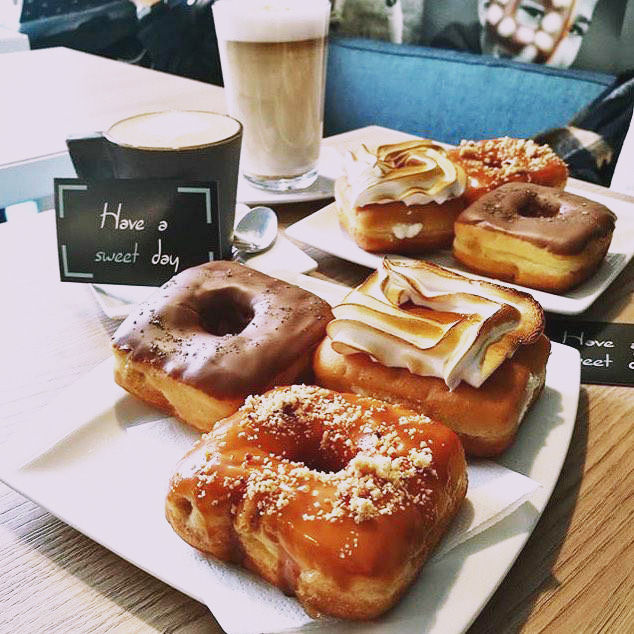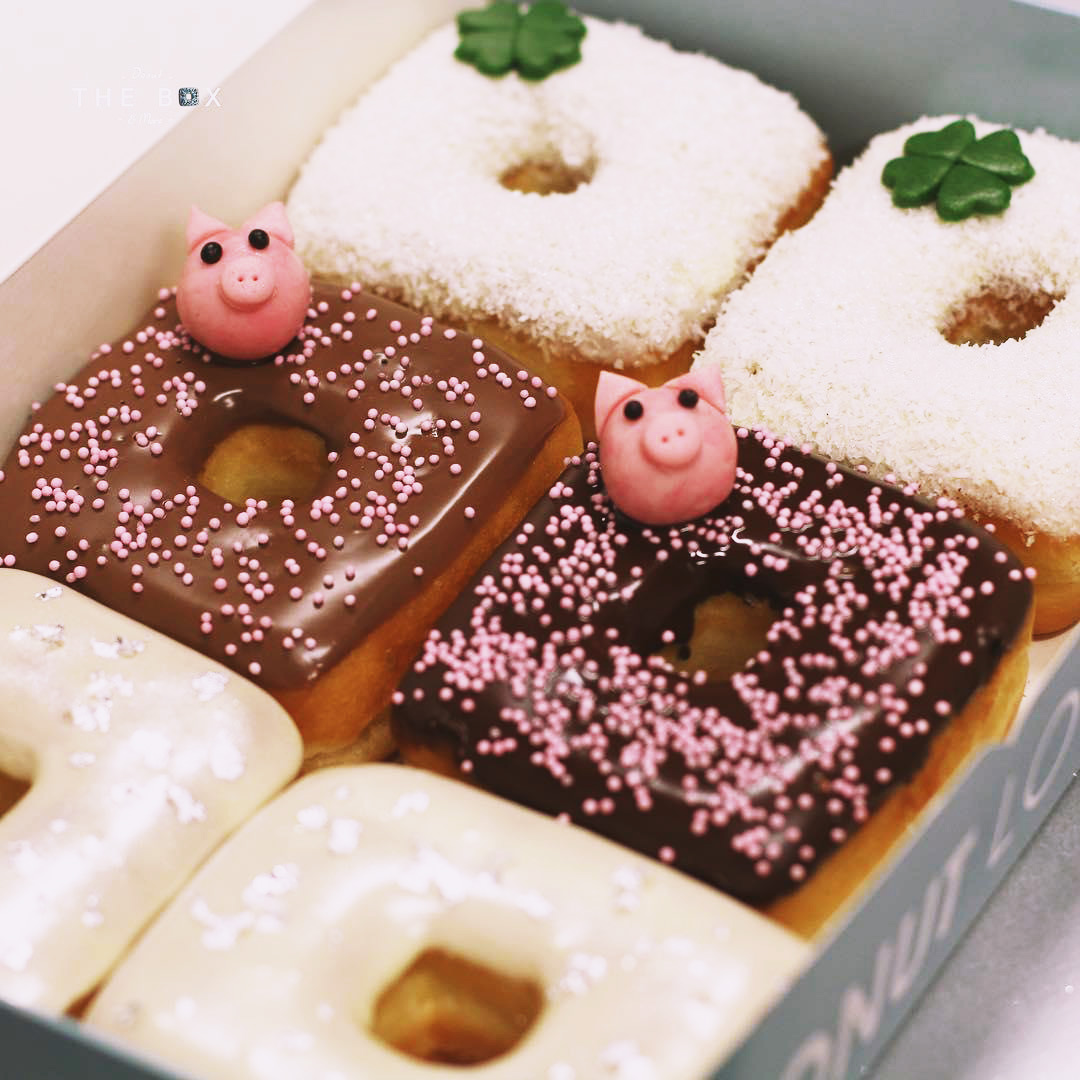 Instagram | Address: Terez krt. 62
Caramel with popcorn, chili with chocolate, mint cream with marzipan, Nutella with powdered sugar and other 55 absolutely different flavor combinations – not even the donut hegemon Dunkin' Donuts can boast of such variety. The main distinctive feature of The Box Donut is its square shape. One donut from the "regular" menu costs € 1.4, and for a large cup of tea you pay € 1.6.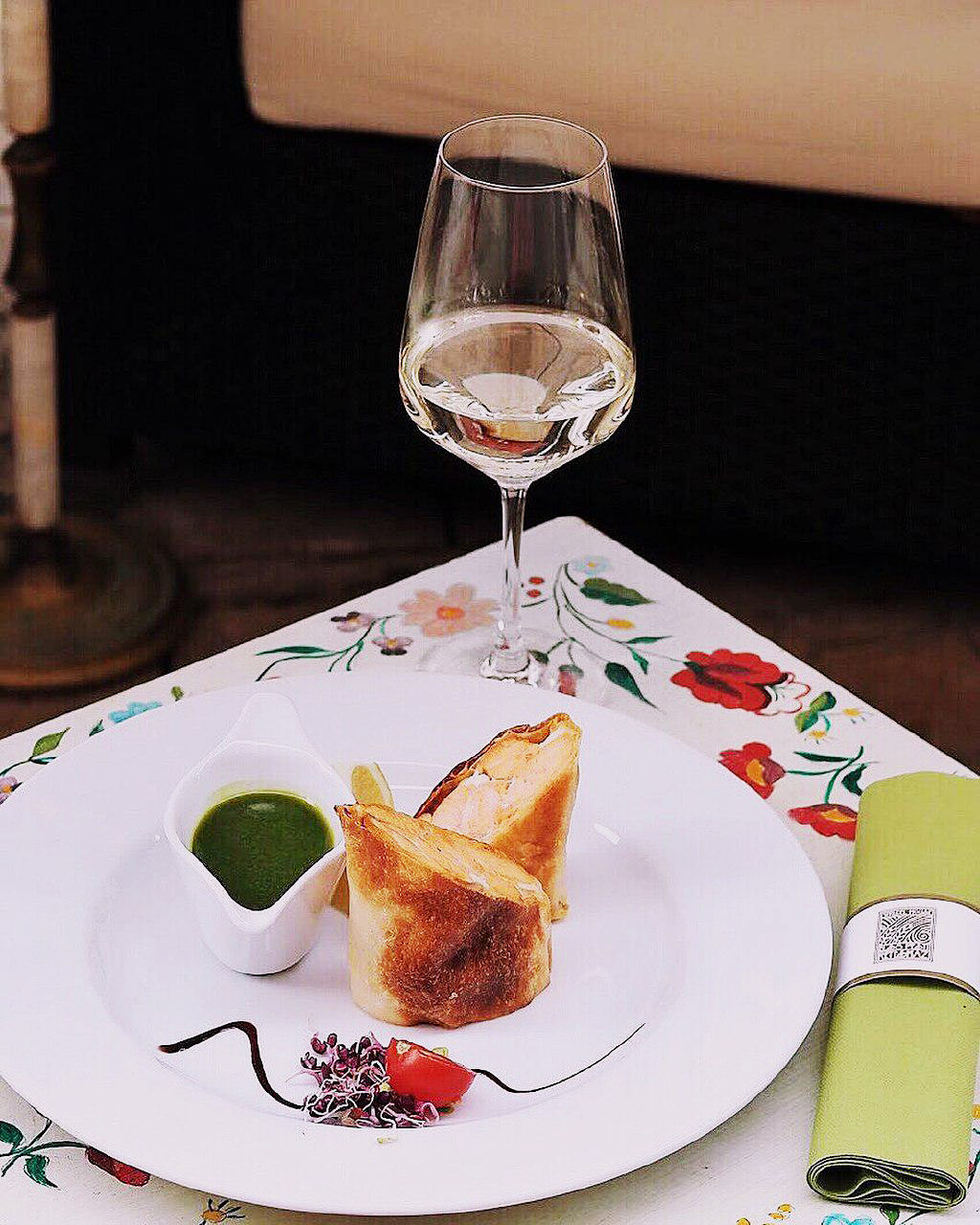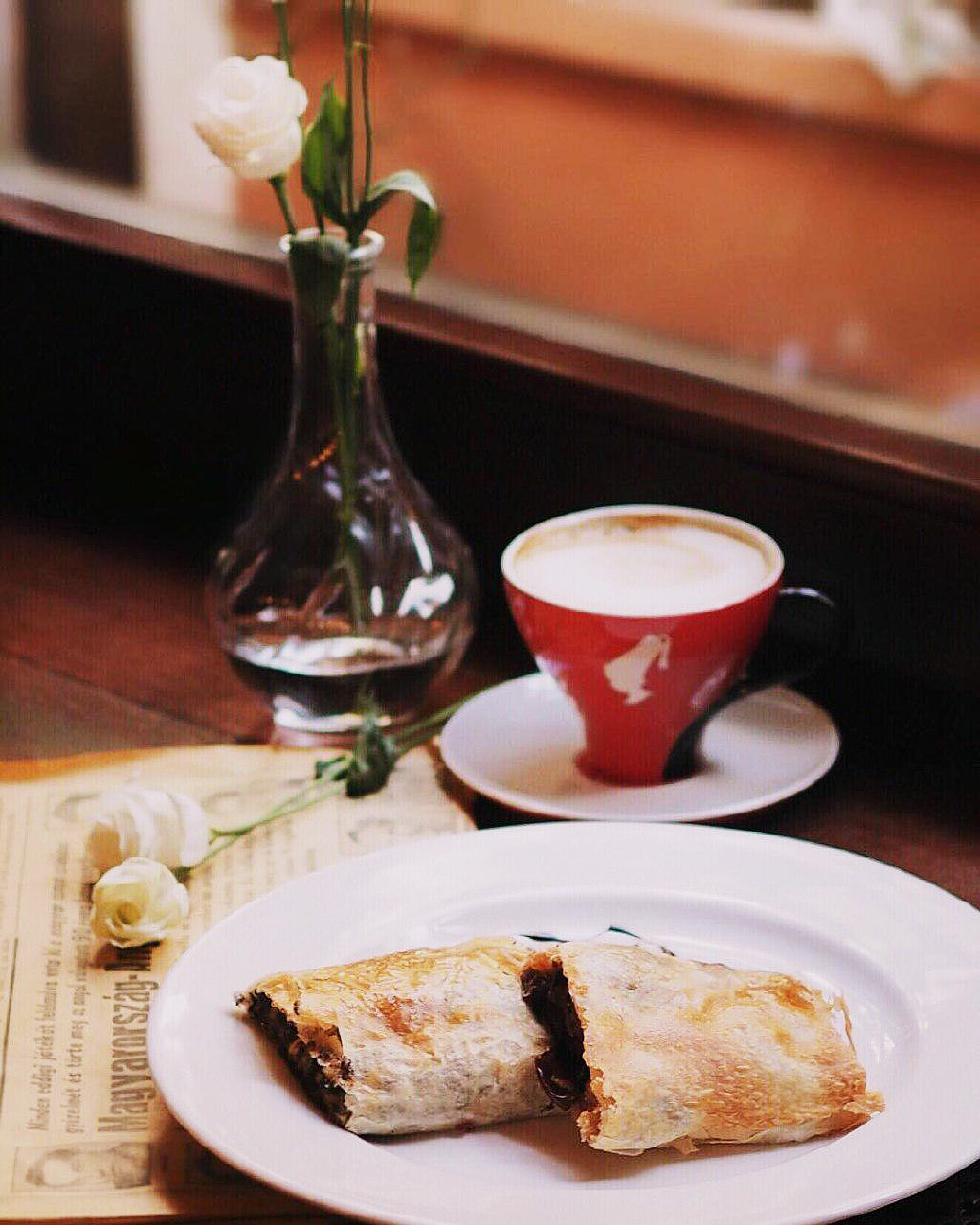 Instagram | Address: Oktober 6, u.22
Someone who admires English lords just isn't yet familiar with the manners of the Hungarian waiters at First Strudel House Pest. And someone who thinks Bounty is a heavenly delight hasn't eaten Budapest's signature rolls of the finest dough and melt-in-your-mouth toppings. You'll wait about five to seven minutes for your strudel, but at this place, the wait is like a drum roll. Raisin, raspberry and cherry strudels – the "holy trinity" for a perfect breakfast! One small strudel costs € 1.28. For comparison, you can get strudel at the Central Market for half the price, but the taste, of course, will be completely different. By the way, at the First Strudelnaya the menu is quite extensive – in addition to desserts, there are soups, goulash and steaks.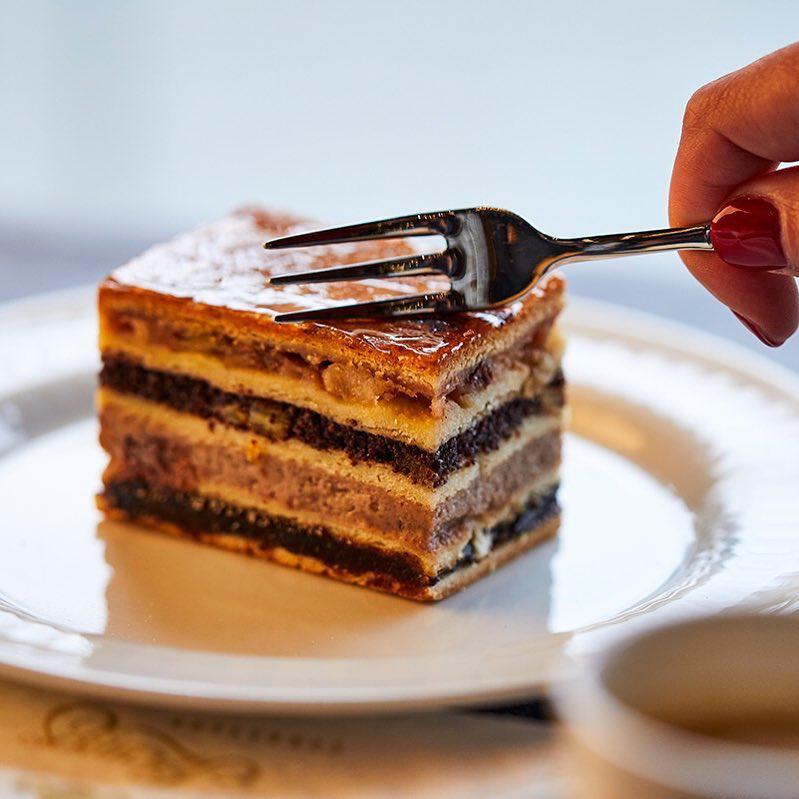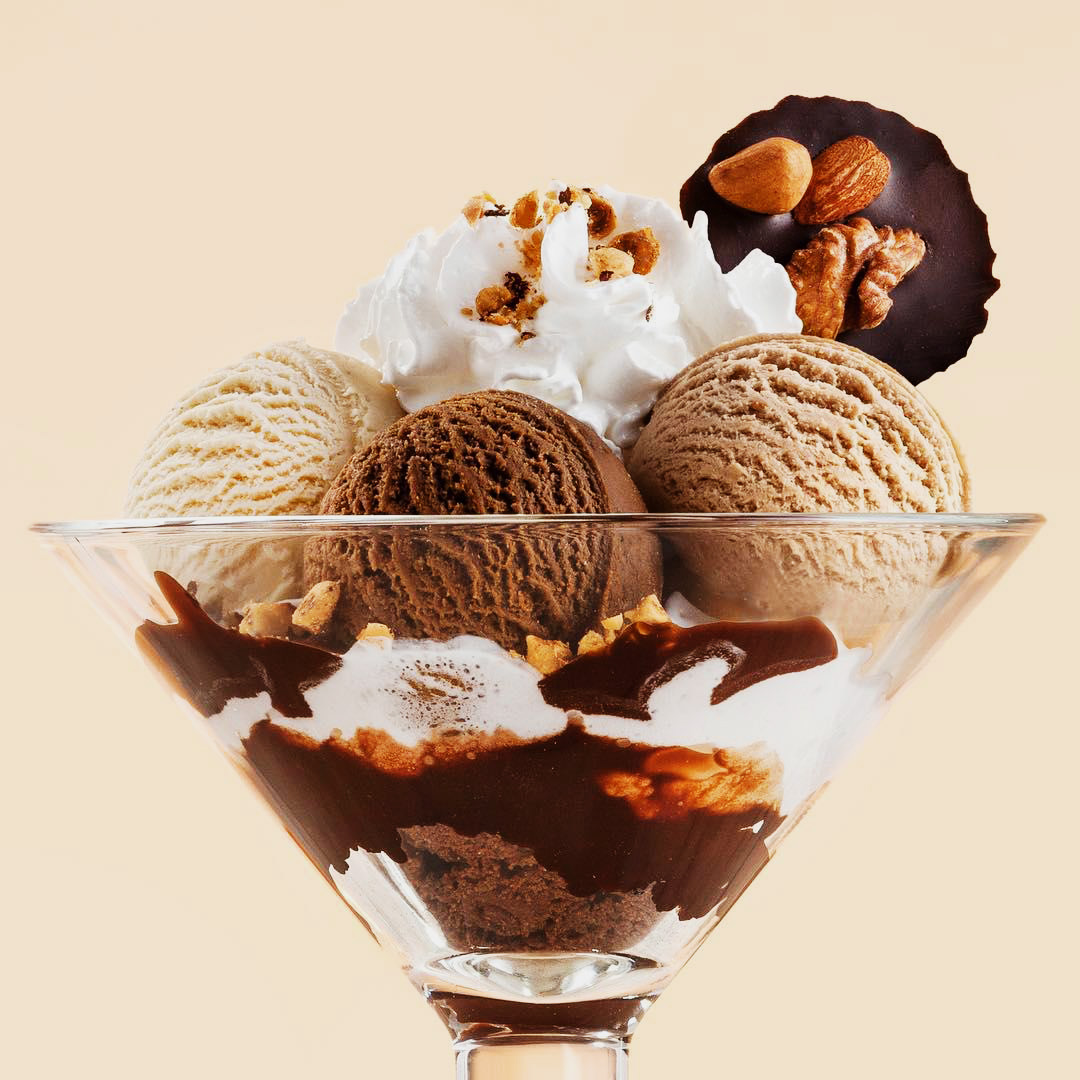 Instagram | Address: Parisi Utca 3
Hungary does not accidentally claim to be the birthplace of marzipan, and Szamos Marzipan Coffee House is a clear proof of that. It is a real brand of Budapest that deserves special attention. There are only a few tables in the cafeteria. In addition to the marzipan itself (sweets, marzipan cakes and various figurines), I recommend you to try traditional Hungarian desserts – dobos and esterhazy. At Szamos Marzipan Confecioner's, they are very tasty. By the way, there are a few restaurants of this network in Budapest, but you should go to the one located at Parisi Utca 3.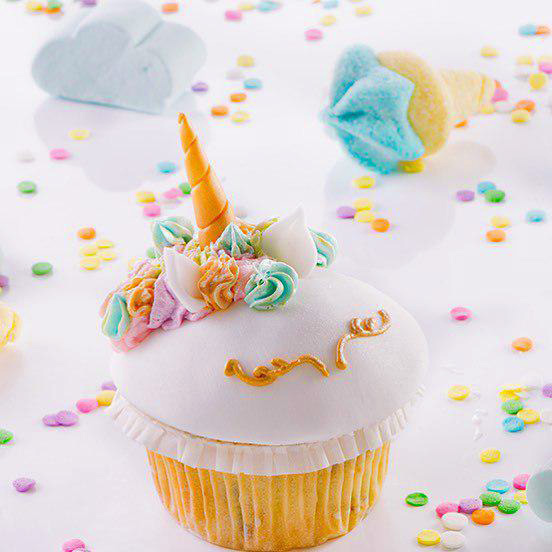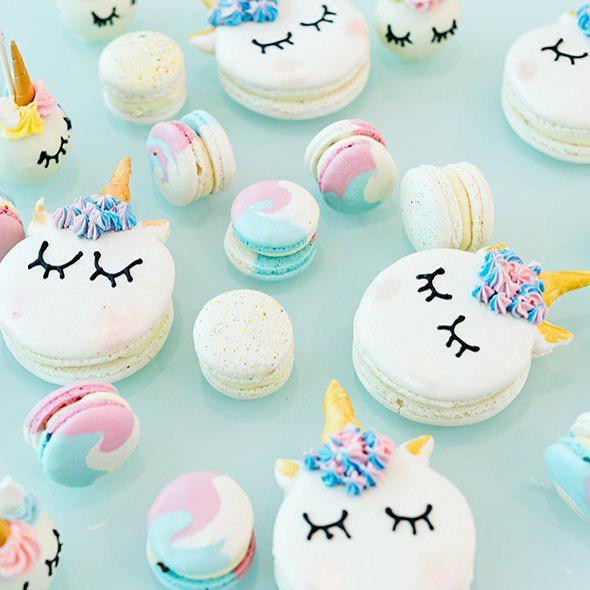 Instagram | Address: Paulay Ede u. 48
The interior of the shop-café makes you feel like you are at a birthday party for Pinkie Pie or Rainbow Dash – so cheerful and pink is everything around. The candy shop is really proud of its cakes. And not without reason: they are literally considered the best cakes in Budapest. There are about 10 tables on the second floor where you can taste the perfect dessert in a relaxed atmosphere.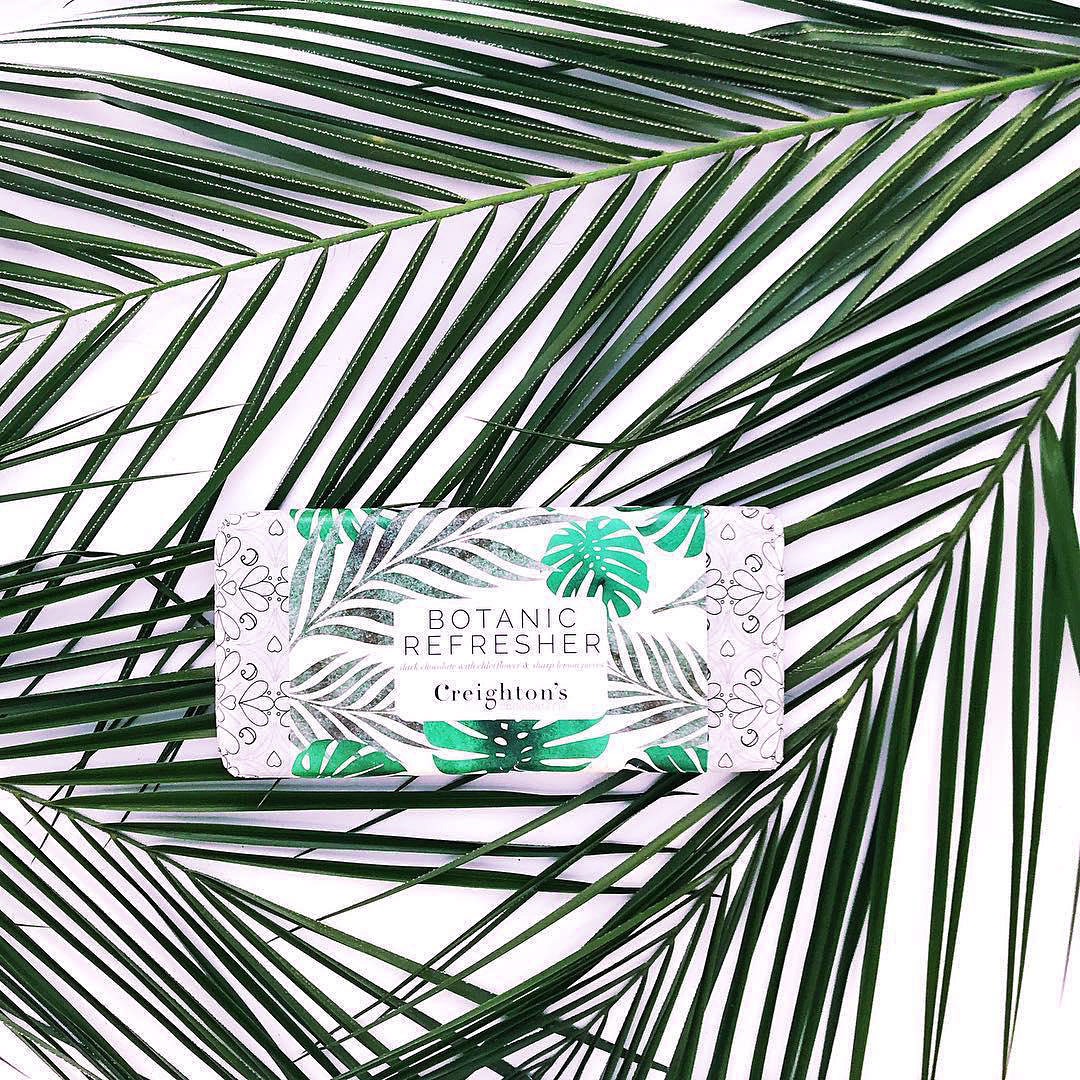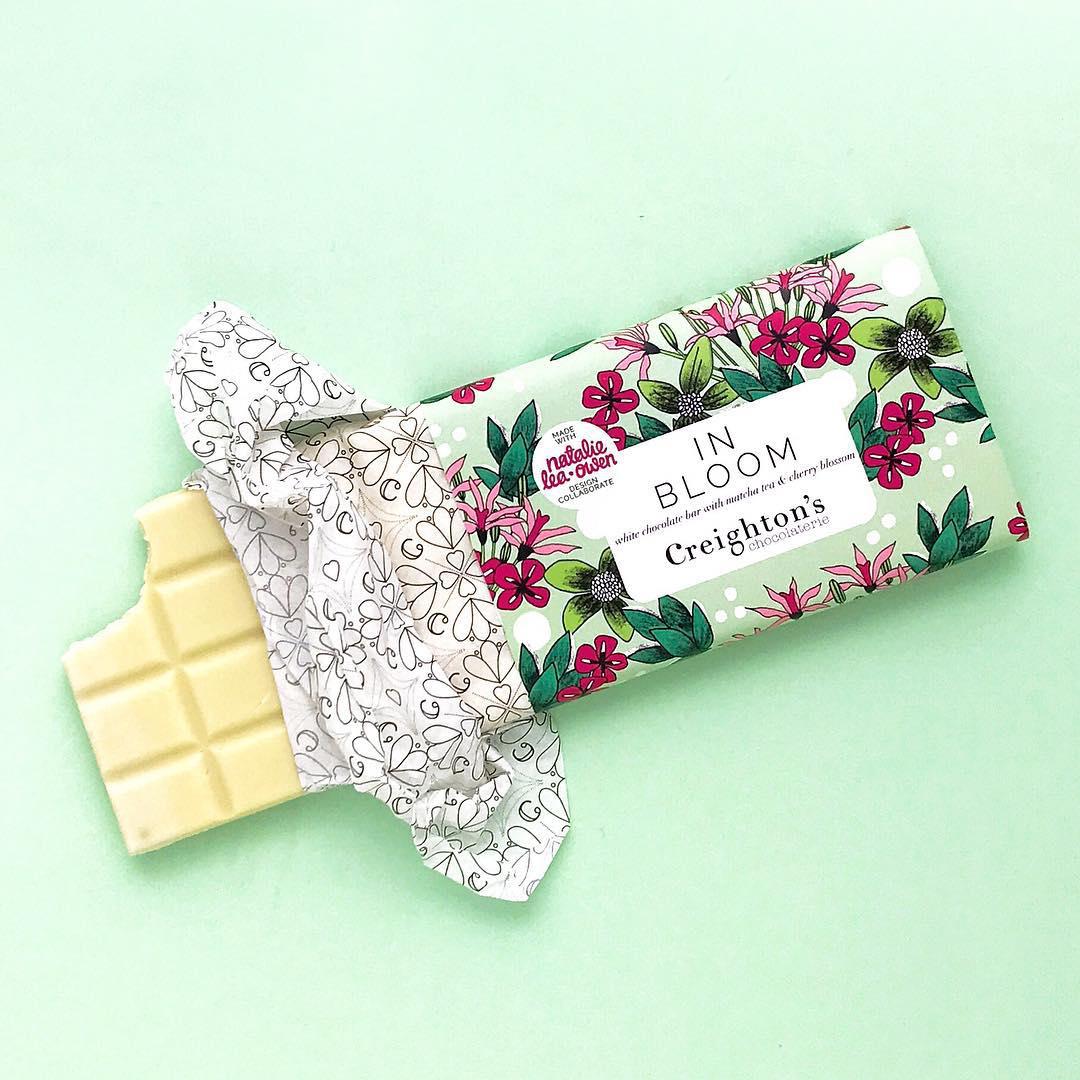 Instagram | Address: Paulay Ede u. 44
"Five Girls" is French chic in the Hungarian capital. It's a timeless spring with the scent of caramel and the taste of candied violet petals. It is said that Empress Sisi loved these crystallized violets, a fact that has made candied violet petals one of the most popular and expensive souvenirs from Budapest.
At Cinq Files, everything is perfect, from the taste of the smallest candy, to the packaging boxes. What's nice is that almost all of the sweets here can be tasted before you buy them.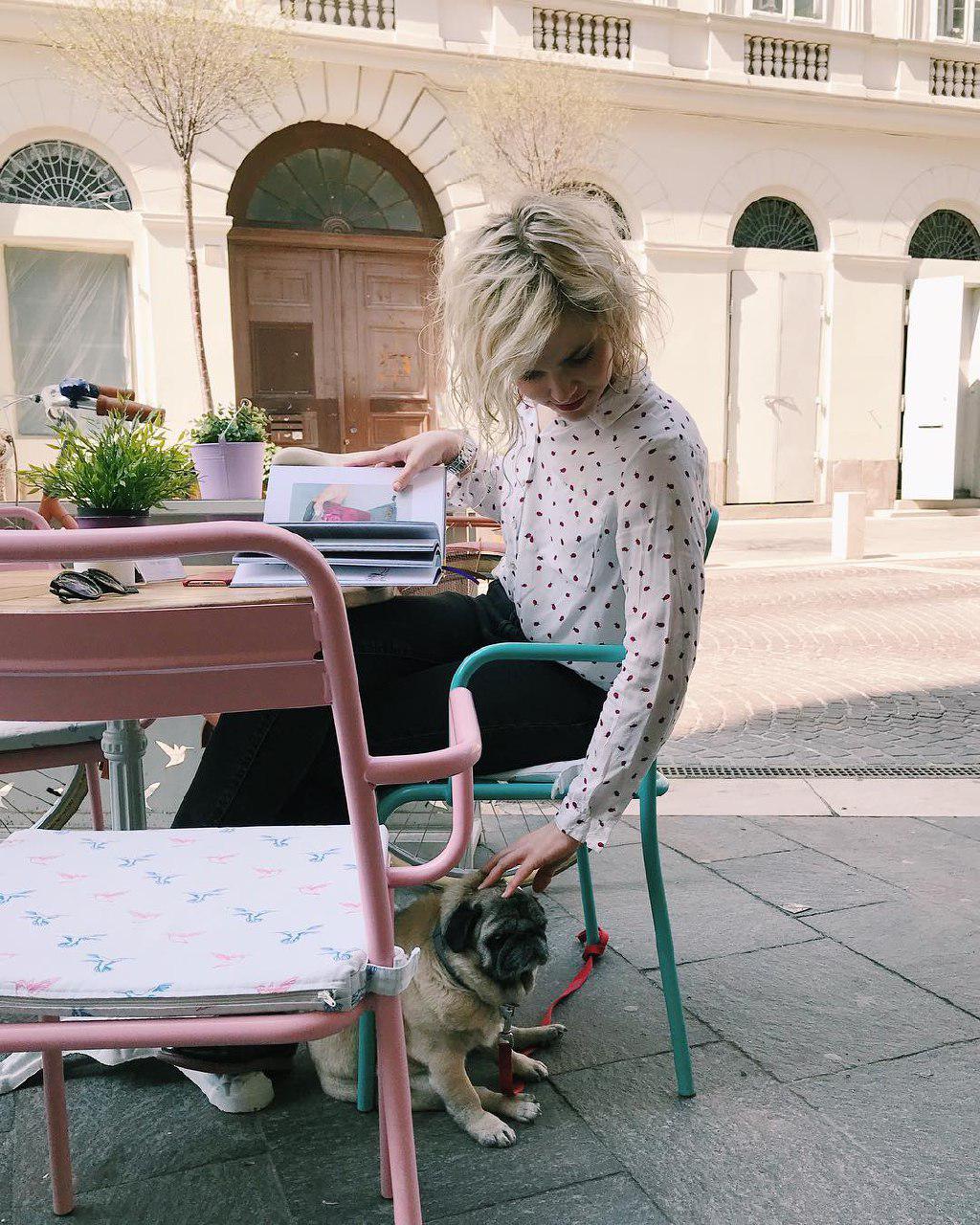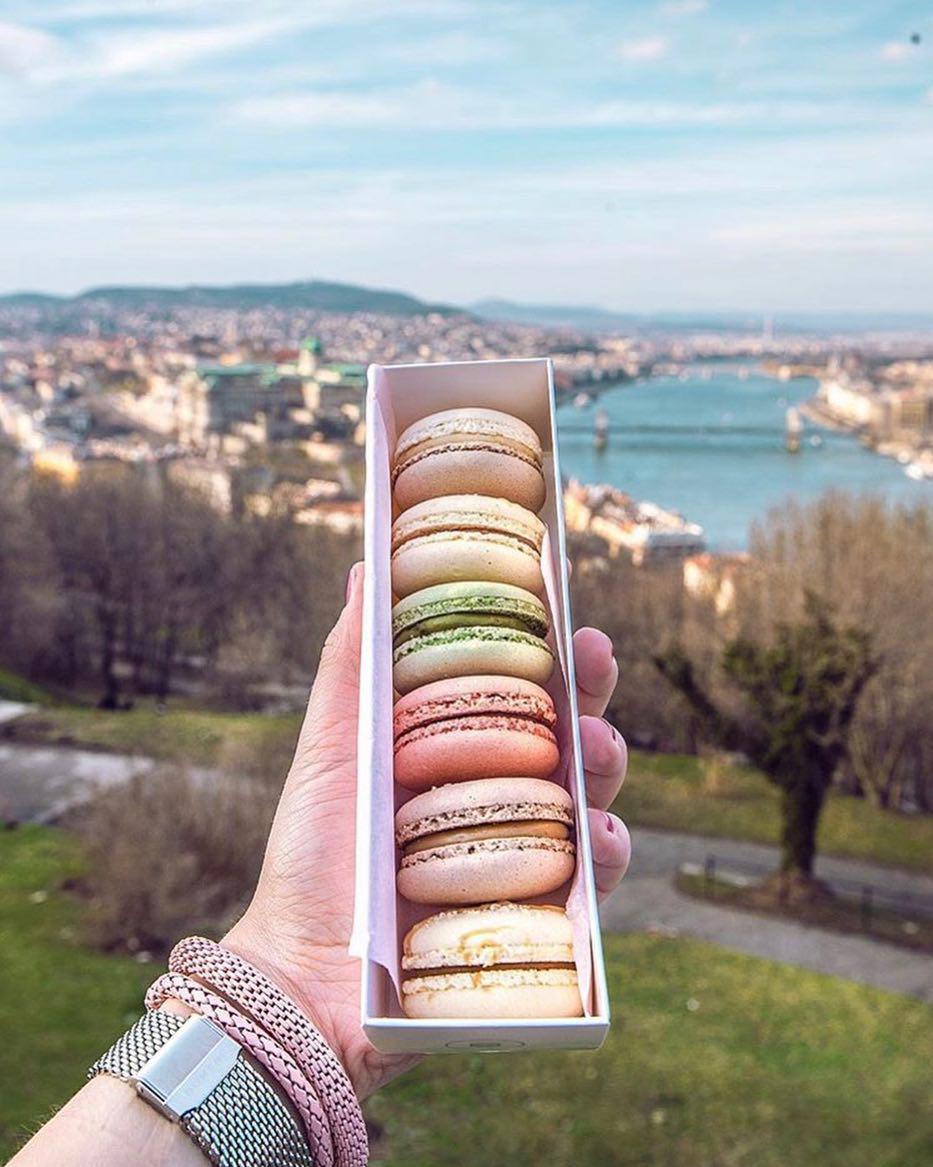 Instagram | Address: Sas utca 7
This pastry shop has no secrets from you: if you take the time, you can watch the pastry chefs in perfectly white blouses preparing the signature macarons and arranging them in boxes. There are more than 20 different flavor combinations of this dessert that are the result of the establishment's many experiments. There's spicy vanilla and orange, hazelnut and truffle, dark chocolate with whiskey and bacon, and gorgonzola cheese with jelly. All in all, try it!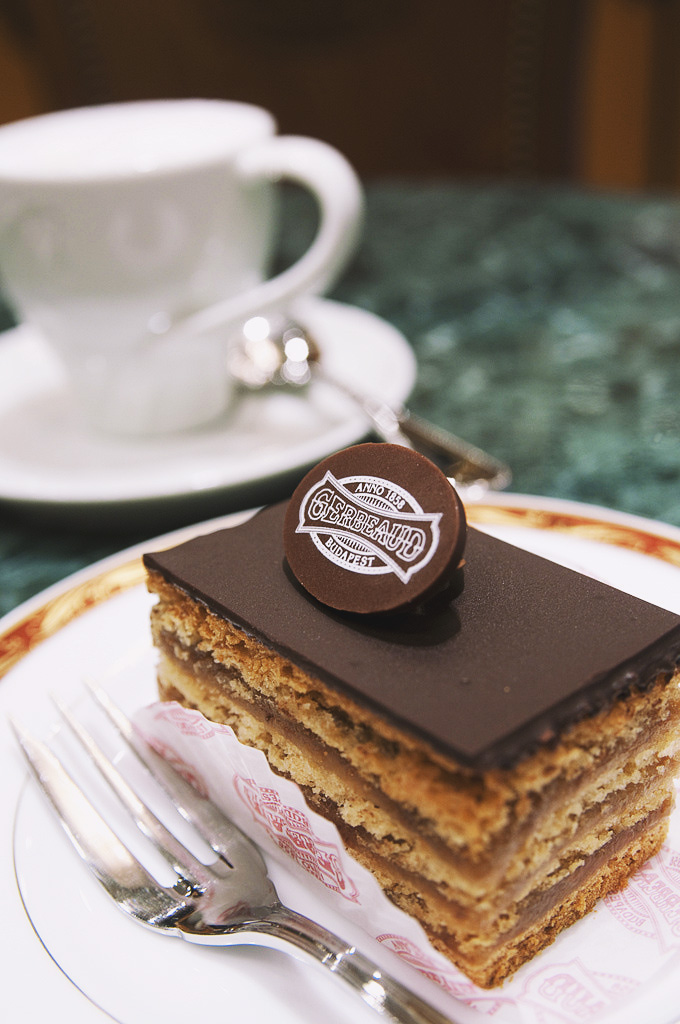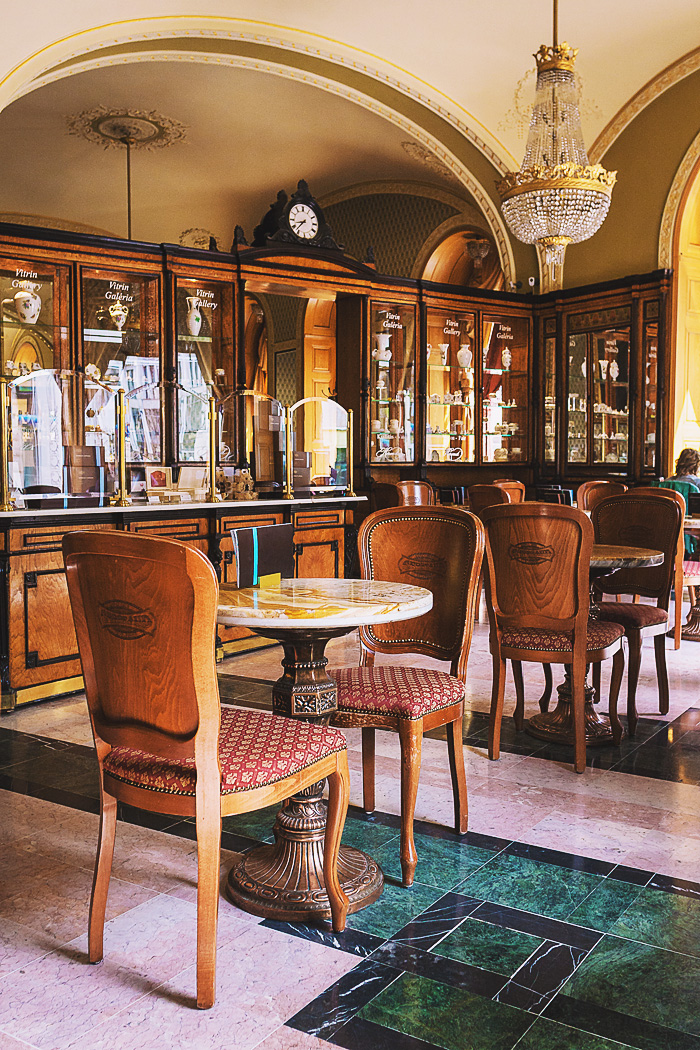 Address: Vorosmarty ter 7-8
The history of Café Gerbo on Vorosmarty square dates back to 1870. During this period, the owners, appearance and even the menu changed. The internal chic of the establishment remained unchanged. At one time, prices at Gebreaud were so high that not everyone could afford a cup of coffee or a shot of liquor there. Now the situation has changed. The cafe interior still keeps the spirit of the nineteenth century, but everybody can taste the branded cherry in cognac. Going to institutions of such an aristocratic appearance is probably hard for most budget travelers. But don't worry – in fact, absolutely everyone is welcome at Gerbo.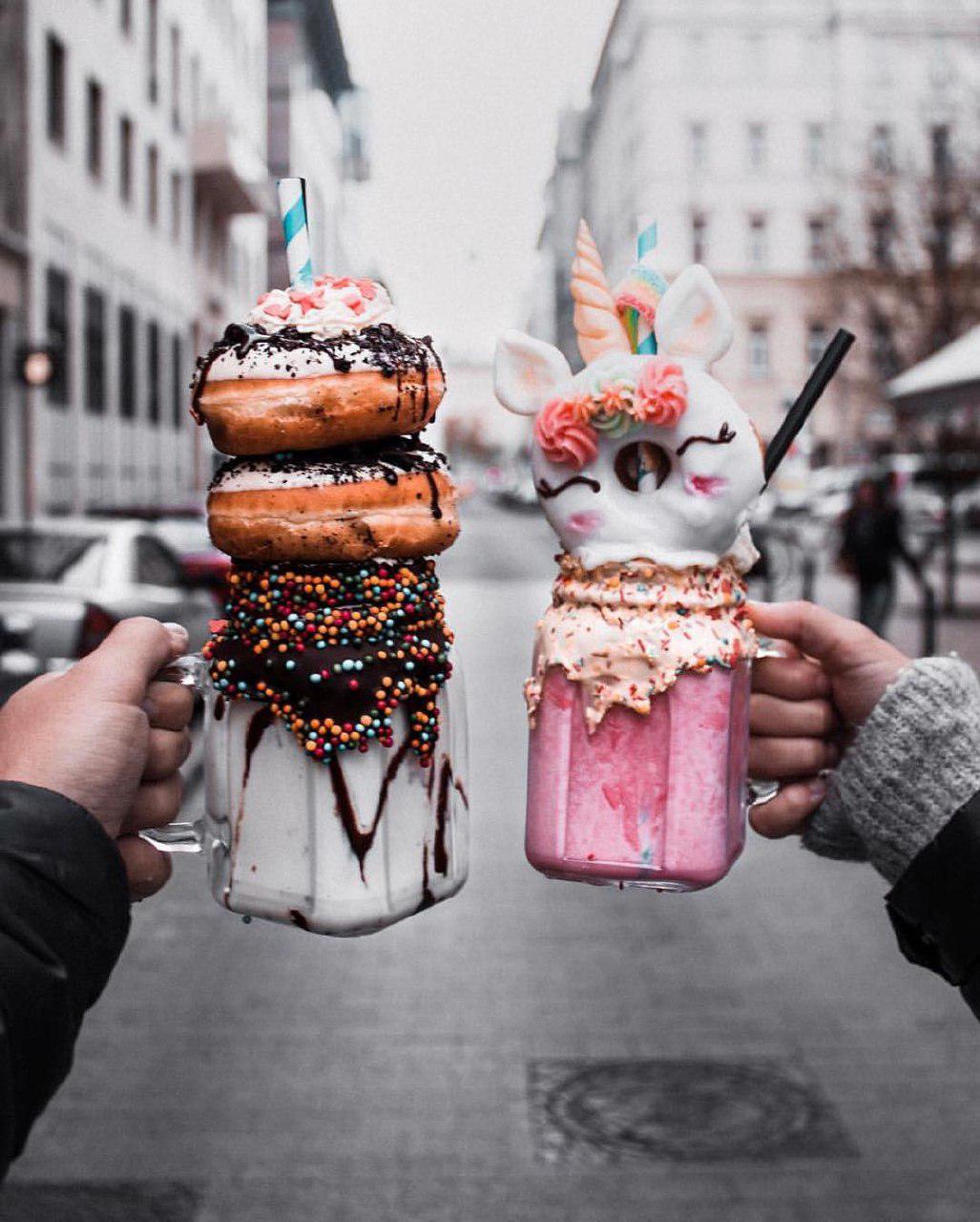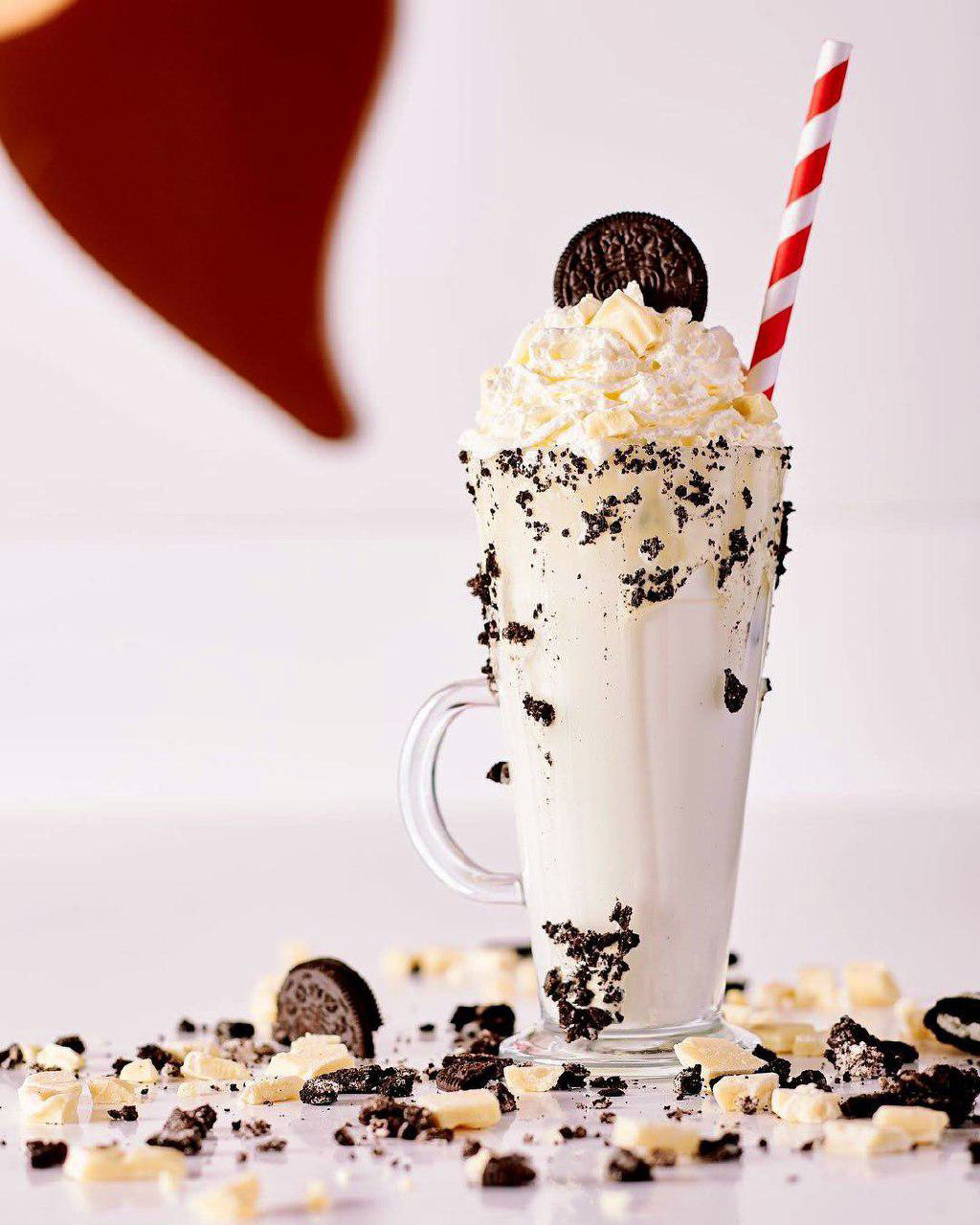 After his death, Homer Simpson would have dreamed of going to Mr. Funk. This is exactly what heaven looks like for sweet-tooths and donuts fans. The doughnuts here have a special approach: they are decorated with "Kinder" eggs and depict the faces of unicorns and pandas, and whatever else they do. All in all, it's an Instagrammer's dream. Be sure to order the "Shaycock", a combination of cocktails and doughnuts. You put a half-liter glass of milkshake decorated with a handful of different sweets and cover it with a donut and put a tube in the center. The ultimate donut craze!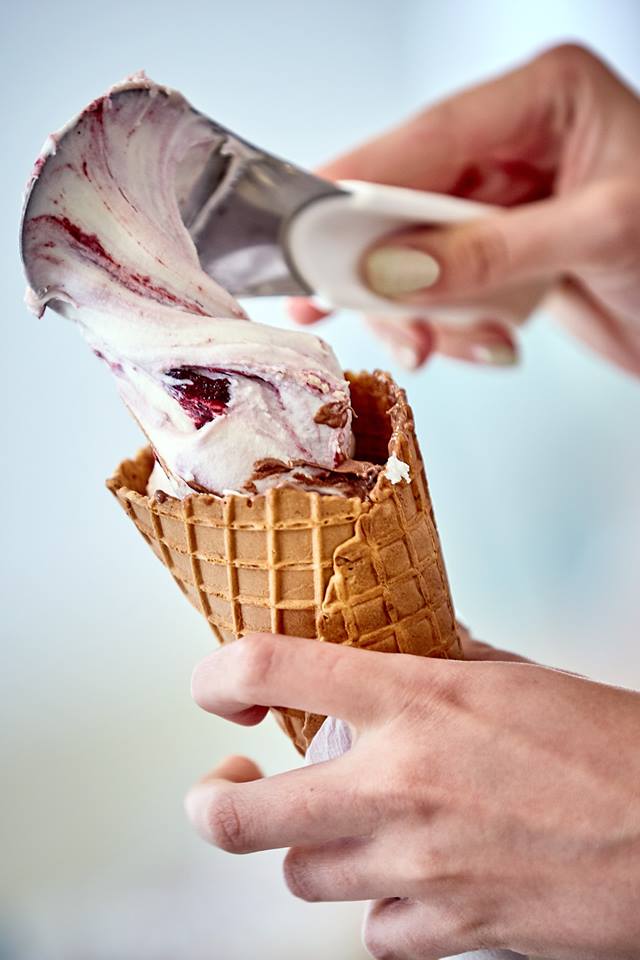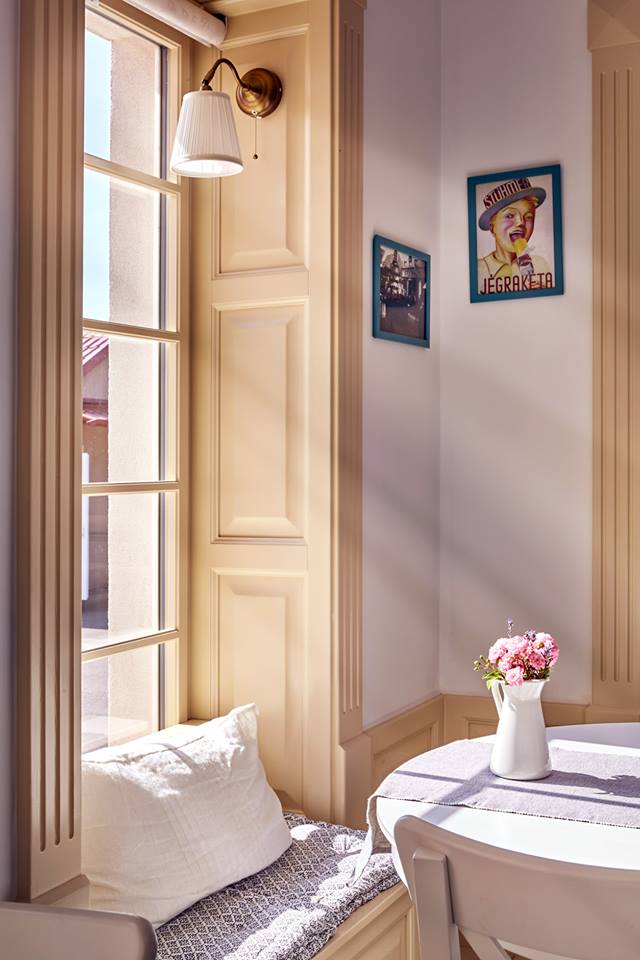 Instagram | Address: St ü hmer Frigyes u. 1
Stop by this place not even for the Stuhmer chocolate itself – you can buy it in any supermarket in Budapest. But the design of the store, the staff's approach to the guests, and the coziness – all in all, it is worth a visit. At a small round table near a big window, with a classic Budapest yellow streetcar passing by every five minutes, it is easy to seat a family or a group of three. You're advised to try a bar of plum-filled chocolate or caramel here, but be careful – it will be quite difficult to stop. By the way, the Stuhmer store is an ideal place to buy souvenirs from Budapest.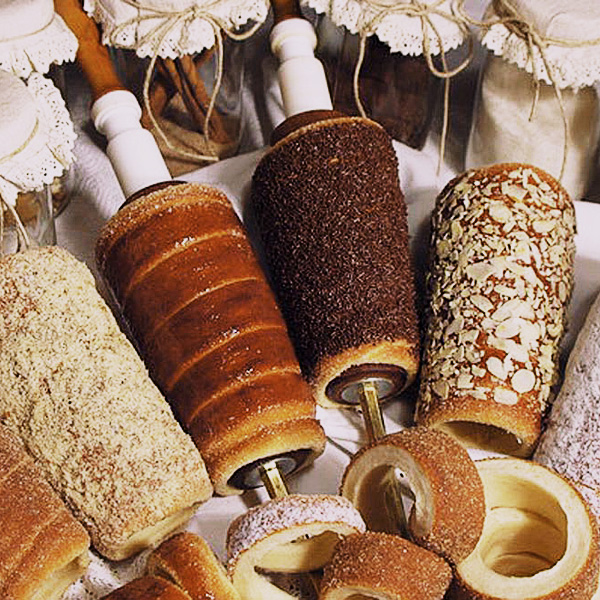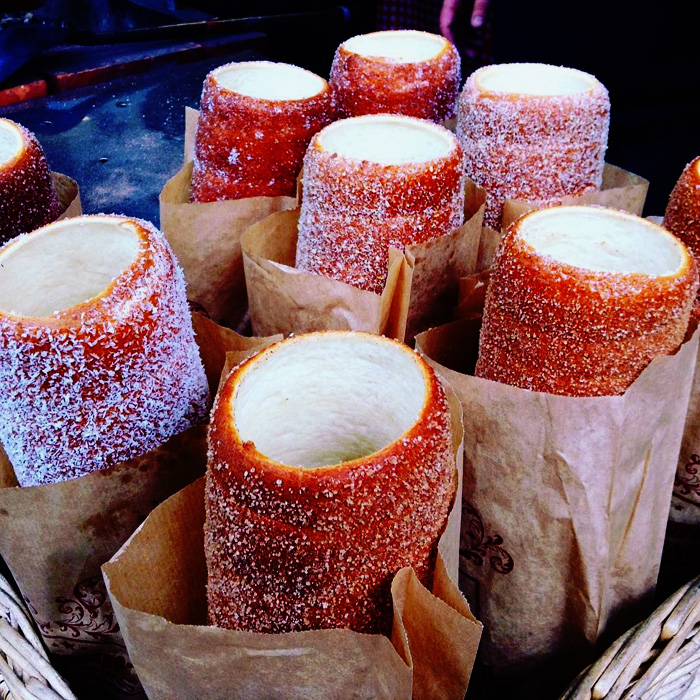 Address: V á ci utca 31
Trdelník, baumkuchen, kürteskalács, and chakotis – four derivatives of a classic pastry for a number of central European countries. A wooden or metal spit is wrapped with a thin layer of dough and then placed in the oven. The top of the pastry is covered with nuts, powdered sugar, icing or chocolate. The best kurteszkalach is served at Molnar's. It costs € 2,89. For an extra fee, the cylindrical pastry will be filled with Italian ice cream.
11 popular Hungarian desserts
All people like to eat good food. Every nation has its own preferences that grow into national dishes. Therefore, it will be fascinating to try those or other new dishes, unknown until that moment.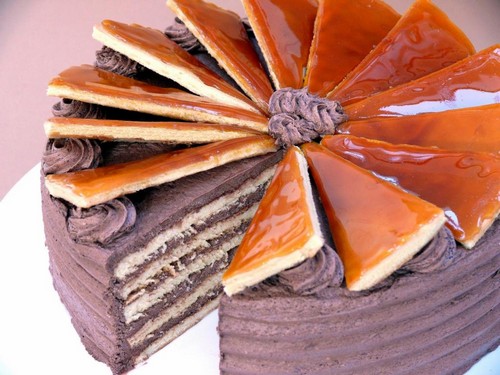 Many people are aware of national cuisines such as:
Italian;
French;
Japanese;
Chinese;
Russian and Ukrainian;
American;
Mexican.
They are common and well-known. But few people have heard of Hungarian cuisine, which is in fact very different and very tasty. Some things were borrowed from Austria, during the time when the Hungarian lands belonged to the Austro-Hungarian Empire. But there are some inventions of their own that make you salivate. Hungarian cuisine has a second name, "Magyar cuisine," and has many delicious desserts. Let's take a look at the best of them.
Roulade Retes.
One of the most famous Hungarian dishes. There are still fierce debates around it, as it is practically the twin brother of the Austrian strudel. The Austrians accuse the Hungarians of stealing their dish. But in fact they are slightly different, though. First and foremost, the dough. The kind of flour used to make the roulade also has the name, "Retesch". The dough from such flour is rich in gluten, which allows making the layers very thin. The dish itself is wrapped with a variety of sweet fillings: cottage cheese, apples, black currants. In principle, there are no restrictions. Then everything is baked together. A very tasty and juicy roll is obtained.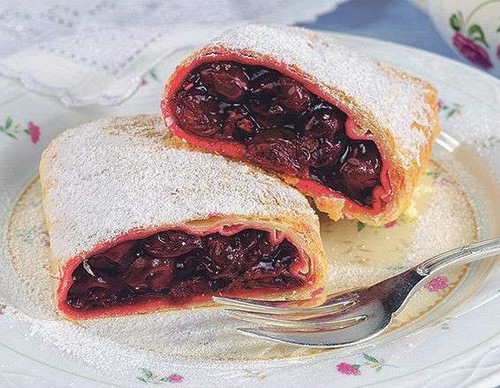 Dobos Cake
Truly a Hungarian treasure. It was created by Jozsef Dobosz in 1885. This is where it got its name. There is a fascinating story behind it. Back then, Austrian and Hungarian confectioners tried all sorts of ways to surprise the royal court. Jozsef managed to do this with this cake, which was very much appreciated by Emperor Franz Joseph's wife, Elisabeth. It consists of 6 layers, between which is abundantly covered with chocolate cream. On top, it is decorated with caramel icing. The main advantage of the cake (apart from the taste) was that it did not spoil for a long time (about 10 days), which allowed it to be transported over long distances in wooden boxes.
Kurteshkalach
This dish is considered by some to be equal to fast food, although it was invented long before that. The reason for this is that it's quick and easy to make, and it's sold everywhere in Hungary. It is native to Transylvania. That's where the Hungarians came up with the idea of kolache. It is made in this way. They make a thin layer of sweet dough on an iron spit, and fry it on a fire or coal. After cooking it is sprinkled with various products: powdered sugar, cocoa, ground nuts, coconut, cinnamon, etc. This dish is often snacked on the street, as the smell of baking beckons passersby.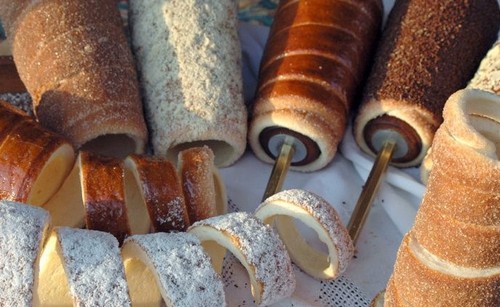 Esterhazy Cake.
Another cake whose history is quite fascinating. It was first served on the table, for the birthday of Prince Esterhazy's son. He was at the time (170 years ago) serving Austria-Hungary and served as Minister of Foreign Affairs. The guests liked it immediately and it was popular. It consists of 5 cakes, which consist of whipped whites and almonds. Nowadays, almonds are replaced either by walnuts or hazelnuts. The layer consists of a creamy custard with cognac in it. The top is covered with icing sugar, on top of which a thin grid of liquid chocolate is applied.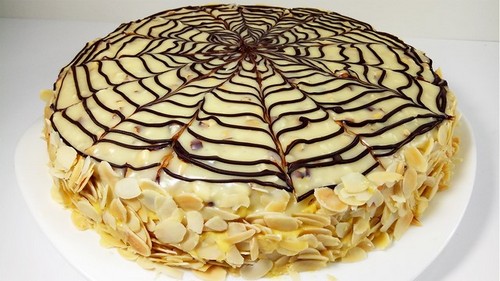 Cremesh
For some reason, it is compared to "Napoleon" cake. Probably because of the use of dough and cream in both cases. Except that Kremech consists of a puff pastry whose crust remains crisp and crumbly. Vanilla cream is placed inside the bun. It has a puffy shape.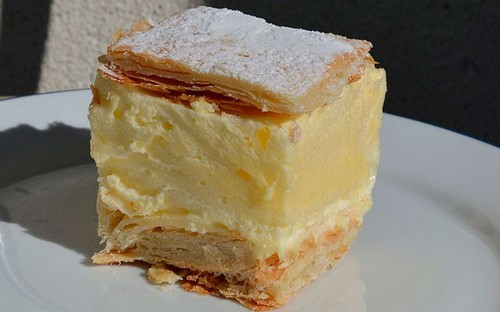 Shomlochka galushka
At one time it was recognized as one of the best Hungarian dishes. It happened in 1958 at the exhibition "EXPO" in Brussels. It was invented at the Gundel restaurant. It consists of a very delicate biscuit in several layers (chocolate, nut, vanilla). Plus raisins and walnuts. A drizzle of whipped cream, chocolate sauce, spiced rum and buttercream adds to the tenderness and sweetness of the dish. This mixture melts in your mouth.
Cheesecake Balls.
An easy to make yet delicious dish. Roll the curd into balls and stuff them with filling (usually fruit: plums, berries, apricots etc). Then it is boiled in water. Sometimes they are additionally fried in a deep fryer.
Pancakes by Gundelevsky.
This dish takes its name from its creator, Karoi Gundel. He invented it back in 1910, when he was a chef. The idea is really good. The pancakes are filled with a special filling consisting of: sour cream, raisins, walnuts, lemon zest and dried fruit. The addition is hot chocolate, which is abundantly poured over the pancakes.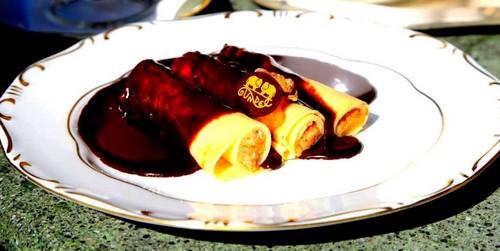 Bagels
This is a quite ordinary roll with poppy seeds. In Hungary it is considered an indispensable dish of the Christmas table. A lot of poppy seeds are used. The prepared roll is sprinkled with coconut shavings, almond flakes, and ground nuts.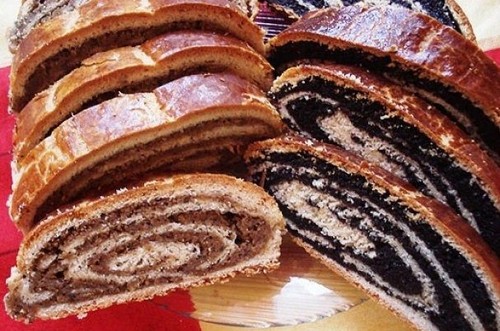 Turosciusa
This is an unusual Hungarian dessert. Although it can be considered a main course. It consists of macaroni and cottage cheese with sour cream. When raisins, sugar, jam, etc. are added, it becomes a dessert.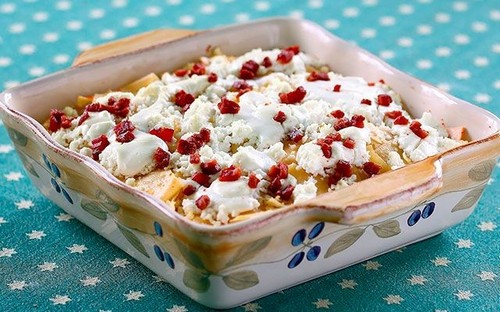 As you can see, Hungarian cuisine is rich in delicious and hearty desserts. Fortunately, the inhabitants of this country did not stop there. They still have many dishes for every taste.