All about Idaho.
Idaho ranks 14th among the 50 U.S. states by total area. The name Idaho is thought to come from a Shoshone phrase meaning "jewel of the mountains."
Next to Washington and Oregon in the Pacific Northwest, Idaho is a large state. Spanning two time zones, it stretches from Canada to Nevada and covers the western part of the continental margin of the Rocky Mountains. Rivers, mountains, and farmland dominate the state's landscape. There are emerald green slopes, log mountains, and pristine lakes. Central Idaho is covered with rugged peaks. The Snake River Plain, with its wide-open vistas, farmland and vibrant towns, forms the character of South Idaho.
Idaho also has a large groundwater supply. Hot springs are found in many parts of the state and are used to heat some homes and buildings in Boise.
Boise is the capital city of Idaho.
History
The state of Idaho, originally belonged to the Oregon Country, a vast territory claimed by the United States, Great Britain, Spain, and Russia during the first quarter of the 19th century. The indigenous peoples who inhabited the region were the Shoshone, Bannock, Nez Perce, and Kootenay.
The first white explorers were Americans Meriwether Lewis and William Clark, who traveled through the land in 1805 and 1806. They were followed by fur traders of British and American companies. The British took absolute control during the War of 1812, but in 1818 Britain allowed the United States to occupy the region.
Spain and Russia relinquished their claim to the territory in 1819 and 1824. Commercial activity in Idaho was expanded with the construction of Fort Hall, near Pocatello, in 1834. The commercial rivalry between the British and Americans ended in 1846 when an agreement was signed in which Great Britain and the United States reorganized jurisdiction over the entire region south of the 49th parallel.
In 1861 a large-scale migration movement began in Idaho, a consequence of the discovery of gold in a tributary of the Clearwater River. Idaho's present boundaries are the result of the formation of the Montana Territories in 1864 and Wyoming in 1868.
Idaho's state seal was designed by Emma Edwards Green.
Interesting facts about Idaho
Idaho produces 72 types of precious and semi-precious stones. Some of these stones cannot be found anywhere else in the world.
The syringa is the state flower of Idaho.
Idaho's major industries are.
Manufacturing.
Health care.
Tourism.
Agriculture.
Food processing.
Lumbering.
Mining and quarrying.
The 12 largest cities.
. .
Meridian.
Idaho Falls.
Pocatello.
Caldwell.
Coeur d'Alene.
Twin Falls.
Lewiston.
Post Falls.
Rexburg.
Moscow.
State Horse: Appaloosa.
Climate and weather
Idaho's mountainous topography produces an extremely diverse climate pattern. Generally, rainfall increases and average temperatures fall as altitude increases. On another scale, the high mountains in eastern Idaho tend to contain the cold winter air prevailing in Montana and Wyoming, giving the state higher average temperatures than those at the same latitude and altitude in those states and in more mid-continental areas.
Average January temperatures range from the upper 10 degrees Fahrenheit (about -8 °C) at Deadwood Dam in the central mountains to the low 30 degrees Fahrenheit (about -1 °C) at Orofino in the central knob. July temperatures range from about 60 °F (16 °C) at Deadwood Dam to the upper 70 °F (about 25 °C) at Grand View in the southwest.
State bird: mountain bluebird
To read what a "fire rainbow" is and photos of the natural phenomenon, see the article "Fire Rainbow in Idaho:Rarity of a Phenomenon".
Cost of Living
Based on the average cost of housing, utilities, health care, transportation, food and other services, the cost of living in Idaho is the second lowest of the 11 western states.
Crime rate
According to FBI statistics, Idaho has the lowest crime rate in the West. Serious crime rates are 21.3 percent lower than the national average.
Wild Huckleberry.
Real Estate
Housing costs in Idaho in 2022 are moderate and affordable, ranging from modest cottages to executive homes. Values will vary from city to city. Average home prices in major cities:
Jobs and Employment
Idaho has a strong and diversified economy. Manufacturing and agriculture remain the leading industries, while high-tech, tourism, retail, health care, business and information services are growth sectors. For job listings, start with Idaho Commerce and Labor, which has 24 offices scattered throughout the state.
Head Trout.
Education
Idaho ranks first among the 50 states in the percentage of the population age 25 and older who have completed high school (84.7 percent). Nearly 64 percent of the state's general fund is dedicated to education, and nearly 94 percent of school-age children attend public schools. Every city with a population over 20,000 has a college or university. There are also six vocational training centers for education. Read more from the article "Top 5 Colleges and Universities in Idaho.
Environmental Quality
Much of Idaho's surface water comes from high mountains and is generally of high quality. Air quality is good throughout the year, except for winter temperature fluctuations and pollen exposure in some areas.
Square Dance.
Domestic energy costs.
Idaho provides a significant energy cost advantage over much of the country. Natural gas prices are competitive and residential electricity prices are among the lowest in the country.
Idaho on a map
Taxes
Total state and local taxes on income, property, sales and automobile taxes for a family of four with an annual income of 25 percent in Boise are lower than the comparable tax in the largest cities in 44 other states. At the $50,000 income level, total tax in Boise is lower than the largest cities in 30 other states.
In fiscal year 2002, 36 of the 50 states had higher total taxes per $1,000 of total personal income than Idaho, and all but seven states had higher total taxes per capita.
Idaho's income tax parallels the federal government in that the same deductions are allowed and the same income is taxed. Idaho income tax rates range from 1.6 percent to 7.4 percent of taxable income.
Idaho's motto is "Esto Perpetua" – "It's forever."
Transportation
The wilderness and mountains make transportation difficult. Idaho has only one main highway connecting the southern and northern parts of the state. Almost all highways passing through the state run east to west. Several interstate or transcontinental freight railroads cross the river, and one serves the southern part.
There is a railroad station. The main commercial airport in the state is at Boise. Major airlines also serve airports in some of the smaller towns. Idaho has a waterway to the Pacific Ocean from Lewiston via the Snake and Columbia Rivers. Because of the weak water that allows ocean barges to dock in Lewiston, the city is an important industrial and transportation center.
Medicine
Nearly one-fifth of state tax revenue goes to health care and public assistance programs. The standard of living is relatively high because labor contracts follow national models and the cost of living is lower than in many states.
Idaho has several health districts that provide public health services throughout the state. Although Idaho has a low doctor-to-population ratio and many rural hospitals have difficulty staying open, the range of medical services is comparable to that found in most U.S. states. All major cities have quality hospitals and private medical services.
Shoshone Falls
Regions of Idaho.
There is much to see and do in Idaho:
Northern Idaho. Sapphire Lakes. Dense forests. Amazing wildlife. Set your own pace to explore and enjoy all the beauty and adventure of North Idaho.
North Idaho.
North Central Idaho. Retrace Lewis and Clark's steps as they searched for the "Northwest Passage" to the Pacific Ocean. Journey through the forests and rivers of the Nez Perce Territory. North Central Idaho: Take a history lesson while enjoying a world-class adventure.
North Central Idaho.
Southwest Idaho. The capital city offers a cultural experience from the Boise Art Museum, the Basque Block and the Idaho Anne Frank Memorial for Human Rights. Within minutes of Boise, you'll find raptors gliding over high deserts and rocky canyons.
Central Idaho. See Idaho's highest mountain peak, cast your line in Hemingway's favorite creek, rally for a few days on the famous Middle Fork River or the main Salmon River. Enjoy Central Idaho's adventure, history and scenery wherever you are, whether you're outdoors or in a resort hotel.
Central Idaho.
South Central Idaho. Rock climbing, horseback riding or photograph your way through national preserves and state parks filled with spectacular granite formations. Enjoy the region's natural history, distinctive landscape and mighty rivers.
South Central Idaho
Eastern Idaho is the second home of adventure. Here you'll find wildlife roaming through pristine landscapes framed by mountains and some of the best rivers in the West. East Idaho is both a sportsman's paradise and a must-see destination.
Eastern Idaho.
Southeast Idaho. Enjoy the scenery and recreation of 20 miles of turquoise-blue lake. Relax in hot springs with an ancient volcano. Come and indulge in Native American history, bubbling hot springs and outdoor adventures.
Southeast Idaho.
Whichever part of this gorgeous state you choose, you'll find spectacular scenery, interesting activities and friendly people. You'll also find places that are unhurried, unspoiled and humble. So linger for a while and enjoy the sights of Idaho.
All About Idaho
In Idaho there is a town called Moskow, sometimes translated as Moscow. At the end of the 19th century the first university in the state was opened here. One translation of the name sounds like "University of Idaho in Moscow".
Around 1917 it became illegal to fish from the back of any animal. The law was not specific as to which animal, whether it was a horse, camel, zebra, rhinoceros, or giraffe. This is a paragraph of the 1920 Slave Fishing Regulations: "It is forbidden to fish for trout while riding on any animal that is turned backward toward the river. It is forbidden to fish while riding an animal in the stream." Now this restriction does not exist. But it is still illegal to fish upstream or downstream in any form – it is poaching:
The explanation for this seemingly absurd law is very simple and logical. The law is designed to preserve the environment:
-The state of Idaho is famous for its fish: salmon, salmon, sturgeon and most of all trout. The animal, standing back to the water, periodically defecates. The excrement floats downstream and can unwittingly become food for fish, which is then eaten by humans.
-Even in the early twentieth century, many residents took drinking water from rivers and streams.
-Top riding in a river stream leads to the animal's hooves crushing fish and spawn deposited by trout. That's why it's also forbidden to ride across streams where trout go to spawn.
Idaho is the number one state when it comes to growing, harvesting and selling potatoes
The state is partially home to Yellowstone National Park, a UNESCO World Heritage Site
Idaho has 30 state parks. These include the state-managed City of Rocks National Wildlife Refuge and four jointly managed parks. The oldest state park is Heyburn. It was founded in 1908 and is the first park not only in Idaho, but in the entire Pacific Northwest.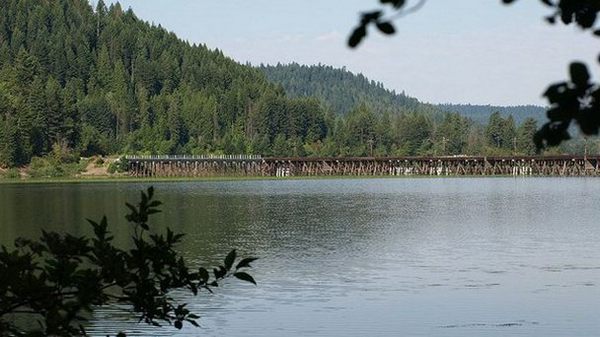 Idaho is home to the Ktunah, Ker-d'Alen, Ne-Perse, Shoshone, and Paiute tribes. There are five Indian reservations in the state, totaling nearly 8,100 square miles and spread over 13 counties. One of the largest is the Fort Hall Reservation, founded in 1868.
The first Catholic and Presbyterian missionaries came to Idaho between 1820 and 1840. Since 1860, the most popular religious culture in the state has been Mormonism, practiced by about a quarter of the state's population. Idaho has the second largest number of Mormons in the country after Utah.
Due to its historical, geographic, and ethnographic characteristics, the state has developed its own unique trends in tradition, art, cuisine, and other aspects.
Idaho was home to many Native Americans. Subsequently, many counties and settlements in the state were named after Indian tribes and terminology.
The town of Shelley hosts an "Annual Potato Day" every September.
The potato has had a notable influence on the state's cuisine. There is even a separate variety, the Idaho, which is large and served baked in foil.
Music in the state ranges from folk and country to indie rock, hardcore punk, and glam metal.
Musicians such as Nikki Sixx, Josh Ritter, and Ronnie Blackley were born or raised in the state
The average crime rate in the state is higher than the national rate.
In recent years, there has been a downward trend in the number of crimes
The most frequent crimes are thefts
Gambling crimes are the most infrequent
The state has more than 2,700 police officers
and the following crimes in Idaho may carry the death penalty:
First-degree murder (premeditated) with aggravating circumstances
Perjury resulting in death
Kidnapping in the first degree
In the past 18 years, two people have been executed in the state, both times by lethal injection. the last execution was on Nov. 18, 2011
The main sports represented in Idaho are baseball, ice hockey, and basketball. Idaho has no sports teams participating in the major national sports leagues.
Made about one state as requested .
Wonderful, but there is one ridiculous typo. Whoever else finds it will probably post some kind of meme picture. Can you do that about all states?
My yard.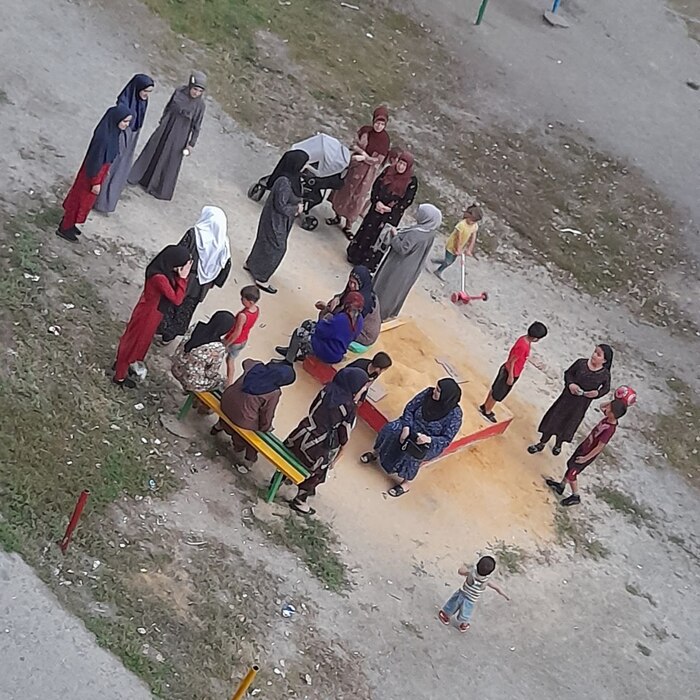 Response to the post "Saw the news on VK!"
I am bombarded by this poor girl's parents. In Islam, it is not forbidden to walk around with her hair open until the girl is sexually mature. And that's 8th or 9th grade usually. All these first graders wearing hijabs are a bunch of parents who are sanctimonious with each other, saying, "Look at my babies and they're already so God-fearing and right! Ugh. Why am I writing this? Because I have been wearing hijab since November 1st grade. Why? Because my mom's cousin "outdid" my mom and brought her daughter in hijab to the assembly on September 1st. My mom desperately wanted to reduce this terrible gap, so in November she put it on me, too. That's how I wore it till 11th grade. My cousin and I were the first in our little town to wear hijabs to school. They were proud of us. We were set as an example to everyone. They even told us to study two heads better than anyone else, because we were the indicators and representatives of the Muslim world in secular schools. They made us argue with the biology teacher about the theory of evolution. Other parents, looking at us, began to reel in their girls. Mothers started coming to the mosque with their three-year-olds wrapped up! The vanity of the Muslim parents had no limits, and it was encouraged by the men (of course). I won't write the city, so as not to raise waves of shit. I emphasize – I have nothing against Islam as a religion. But these fucking parents really piss me off, just go fuck yourself if you recognize yourself in this post.

Astronauts Dream.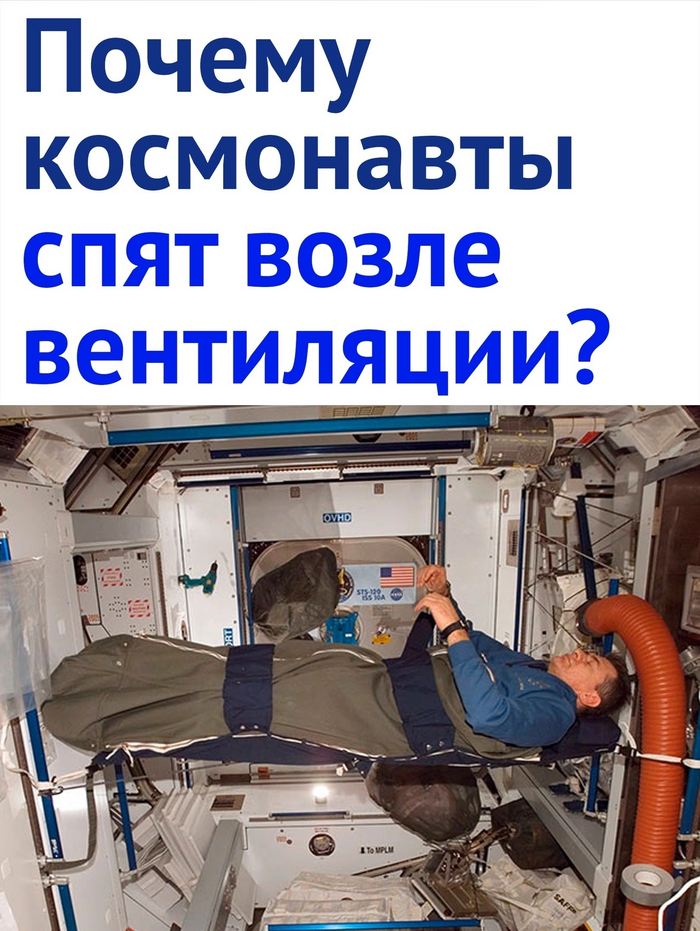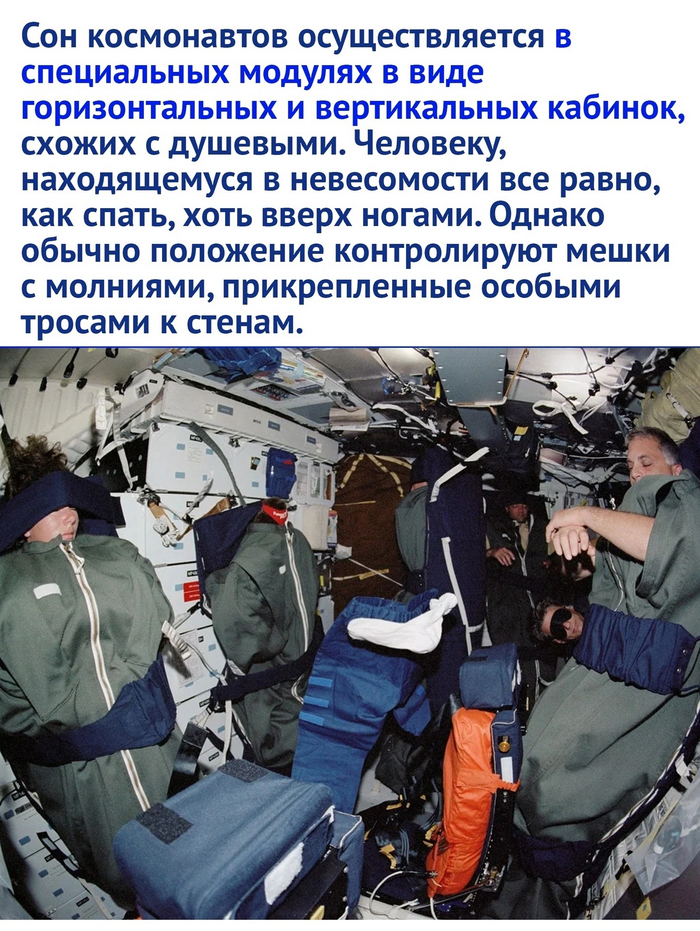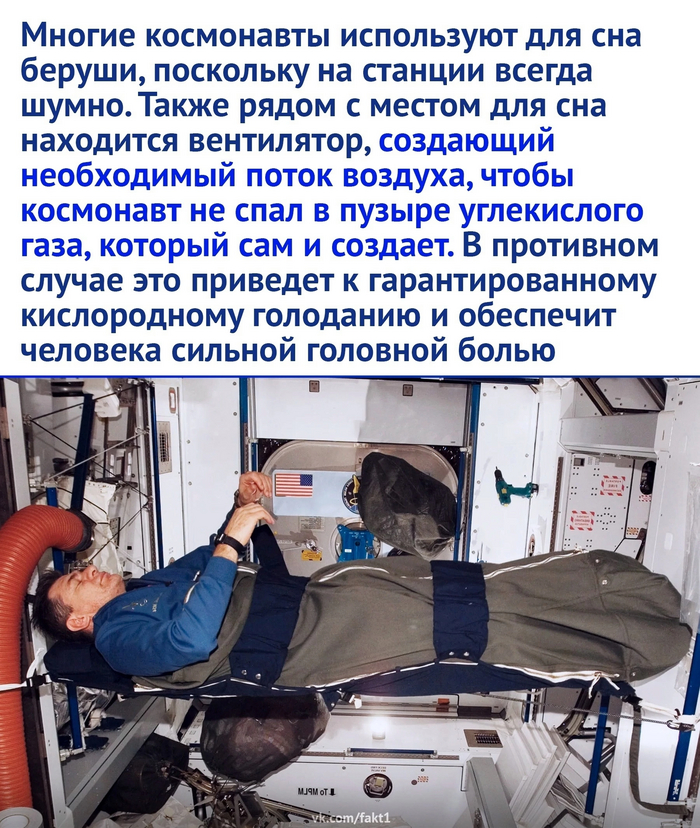 Unicum
Response to post "To stop being poor, you just have to become rich"
And I'd chip in. I'd give someone 10-15 rubles, if there were a lot of people who wanted to do it. It wouldn't cost me anything. Imagine how life would change a random person who for the day would receive 100-200 thousand notifications about the receipt of 10-15 rubles) I would have participated in such a thing, even several times
UPD From the moderator:
Please refrain from posting personal data / cards and phones. I remind you that according to the rules begging is forbidden
– posts and comments made for the sole purpose of begging for money;
This technique could one day save a life.

Nord Stream
"Nord Stream, launched in reverse mode, begins pumping gas out of German storage facilities
The inscription is invigorating.
Continued post "She has an apartment and a car. That's why she doesn't want to get married. Why?"
I'm 37. I'm good-looking, athletic, work in IT. Never been married. My last relationship ended a couple of years ago. Actually, even earlier. About 6 or 7 years ago I wanted a family, kids, and marriage, and then I didn't want to. My ex's head was a mess of housekeeping and feminist subreddits. Like we work as equals, but when he comes home, it should be cooked, cleaned, and laundered. Even though I could come home from work later. But a woman should bring money into the house, because we have equal rights. But for some reason I always thought that marriage is a union of equals. And children in marriage should arise as a stage of the relationship and by mutual consent. Right now I'm not dating or looking for anyone. Come the winter, I'll go boarding and skiing (everything as usual), come the spring, I'll buy a motorcycle. Maybe I'll buy a garage. Maybe I'll buy a dead chahu to dig around in. Somebody's got a dacha, but I'm drawn to machinery, genes, what can you do.
Maybe I'll finally take out a mortgage. I'll finally pick up a kitty at the dump, and we'll live.
Lucky me. I'm not on tinder, for fuck's sake. And my grandmother used to say, "fate will find you behind the furnace."
I don't need a glass of water. I like port, rum, kraftuha.
Response to the post "Saw the news on VK!"
In February 2015, the Russian Supreme Court ruled that the ban on the display of religious paraphernalia and the wearing of the hijab in schools was legal.
I will join many of the comments, but I would also like to add that this girl's mother, instead of calming her child down, starts filming her on camera! Is this a concern for the child?
I'm not a supporter of school uniforms, on the contrary, its opponent. But there are certain rules and laws that we all have to abide by, so I shut my mouth and go iron that fucking white shirt for my son, not start swinging my rights for some useless hype.
And here the situation looks like this, people don't want to obey the laws of the country they live in and they're making a big deal out of it. It is as if I was stopped by a traffic police inspector for speeding, and I would start filming him on camera and shouting that he is a scoundrel.
The rules are the same for everyone, tomorrow I will say we are Pastafarians and put a colander on my son and ask him to reckon with his faith.
I'm sorry, I was pretty bombed.
Continuation of the post "The Cannon is Scary from Makar!"
Very funny continuation to goal Makarov from Dynamo social media – the camera caught a funny couple in the stands: both clearly did not sleep (if you know what I mean), the man literally sleeps, she just yawns. And here comes the very goal, their reaction – it's a lot of fun)))
Reply to deffan at Kinship Ties
I would like to respond not even to the post, but to the numerous comments about the huge scars, three holes, different doctors and equipment. While I was reading it, I smashed my forehead with facepalms. Appendectomy is considered to be the easiest operation, shock your mother is categorically and fundamentally wrong. The appendix is not permanent. And it can be in a different place than where you're looking for it. I mean, I go into the abdomen by Volkovich-Dyakonov access, (God bless them in surgical postmortem) with a small incision. And there's no appendix. It's not there where it should be. And there's no colon, or rather, the dome, on which it sits. The small intestine looks at me and smiles slyly. He's such a scumbag. Look for a shadow, he says, "Fuck off, doctor. Why did you come here at two in the morning for no reason? And you start looking. Except you can't do it through a standard small incision. You got to go wider. So you saw further and wider. You make an adequate hole (to save your life, but not for the cosmetic implications) and you find this bastard under your liver. Doing the Thai prostitute pose, twisting so that you can't breathe, you scratch it out. It's hard, it's hard, but you remove it. And yes, there will be a scar. Because if you do cosmetic surgery on a gangrenous appendix, you won't be able to open the wound if, God forbid, it all "festered". We were standing for three hours at the operation, and for 10 minutes. All factors play a role – from the constitution of the person, to the time from the beginning of the disease. (Yes, skinny people are easier to operate on, it's not fetshoming, whatever that means) Speaking of holes and pits. Not all hospitals have a laparoscopic handstand, it's true, we are aware of it and it brings tears of grief. But the ability to do the surgery "through three holes, or better with a laser" (sorry) depends not only and not so much on the desire of the surgeon, but also on your body and medical history. This can be technically impossible. If your abdomen has been operated on previously, there are adhesions, scars and so on and so forth. As in any job, there are a lot of nuances. It's just that your scar from a large appendectomy says more about the difficulty of the operation than about the surgeon's willingness to fuck up everything he can get his hands on. We like it when everything is nice and good and without complications. Sorry for the wall of text, but it burns, I'm going to go see my own doctor. Ps: those who, in spite of everything, is waiting for a new post, bear with me a little, I'm a word all written, memsa left to come up with.