Top 12 Finland's must-see cities
Finland is an amazing country. It has a harsh northern climate, natural beauties attracting ecotourism enthusiasts, rich culture, which is closely linked with the world heritage. In different cities of Finland you will find the village of Santa Claus, Mumi-Trolls Park and even the "Venice of Finland". Here are the top cities to visit in Finland.
List of Finland's must-see cities
Helsinki
Turku
Lappeenranta
Oulu
Savonlinna
Tampere
Kotka
Imatra
Naantali
Rovaniemi
Porvoo
Rauma
Helsinki: The White Capital of the North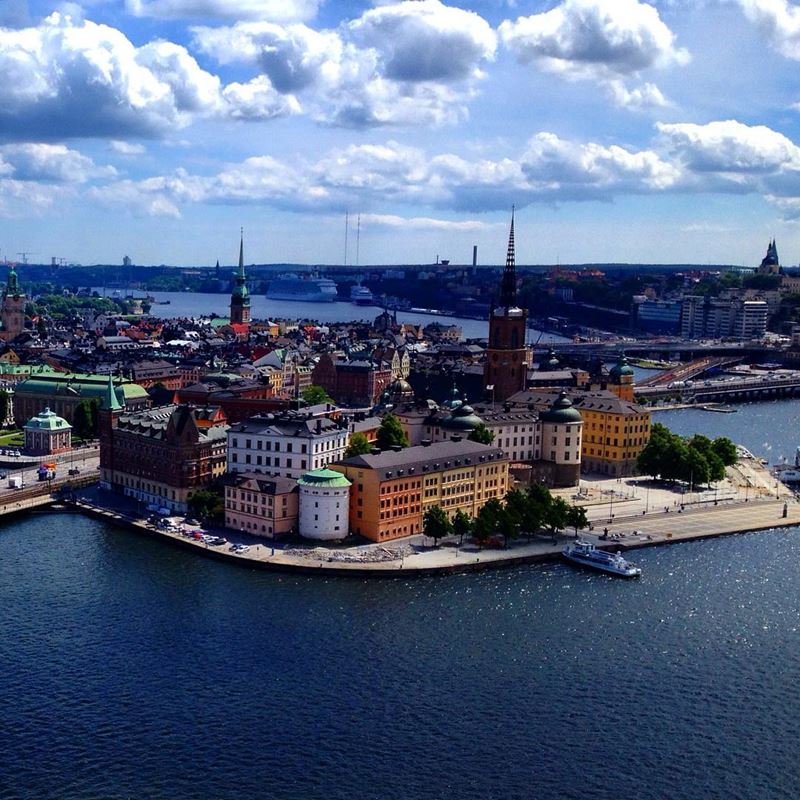 Helsinki (photo: @susieqwalk/Instagram)
Helsinki is called the "White Capital of the North." It is the capital and main city of Finland, sister city of Moscow and St. Petersburg. It was founded in 1550, and later succeeded Turku as the capital of Finland. If you come here, you can learn about the history of Helsinki in the City Museum, which can be accessed for free.
Turku – southern port with a Christmas tree
Turku (photo: @delmare_/Instagram)
Once the capital of the country, Turku is now the capital of Western Finland. In the Middle Ages, the city was a crucial trading hub, and today Turku is rich in interesting outlets for exciting shopping. Since the 1930s Turku has had the country's main Christmas tree in the cathedral square.
Lappeenranta – shopping city for Russian tourists
Lappeenranta (photo: @juggiiss/Instagram)
Lappeenranta is located 60 km from the Russian border, and residents of St. Petersburg and Vyborg have long favored this Finnish city for recreation and shopping. Lappeenranta is located in a beautiful area and it is worth going here if you want to enjoy the serene northern nature.
Oulu – an old city with a modern face
Oulu (photo: @fotoinferno/Instagram)
Oulu is located on the shores of the Gulf of Bothnia. For more than a hundred years (until 1917) it was part of the Russian Empire. The city was founded in the early 17th century, and is considered one of the oldest cities in Finland. In 1822, a devastating fire almost destroyed Oulu, but it was rebuilt later. Today it is a modern city and a university center, which is also a center for various kinds of sports, many parks, and a wide range of shopping and cultural activities.
Savonlinna is the "Venice of Finland" – an ancient city with an ancient fortress
Savonlinna (photo: @voimaserkku/Instagram)
Savonlinna is an ancient city in Finland. Almost half of the city is occupied by lakes and forests, which attracts fans of natural beauty, eco-tourism. Savonlinna is often called the "Venice of Finland. The main attraction of the city is Olavinlinna Fortress.
Tampere – "Northern Manchester", a beautiful lake region
Tampere (photo: @knuupa/Instagram)
Tampere is the Finnish "lake land," with lakes taking up almost a quarter of its territory. The city is also called the "Northern Manchester" (because of the developed industrial sector) and the theater capital of Finland because of the major theater festival held here every year.
Kotka is a cultural center not far from St. Petersburg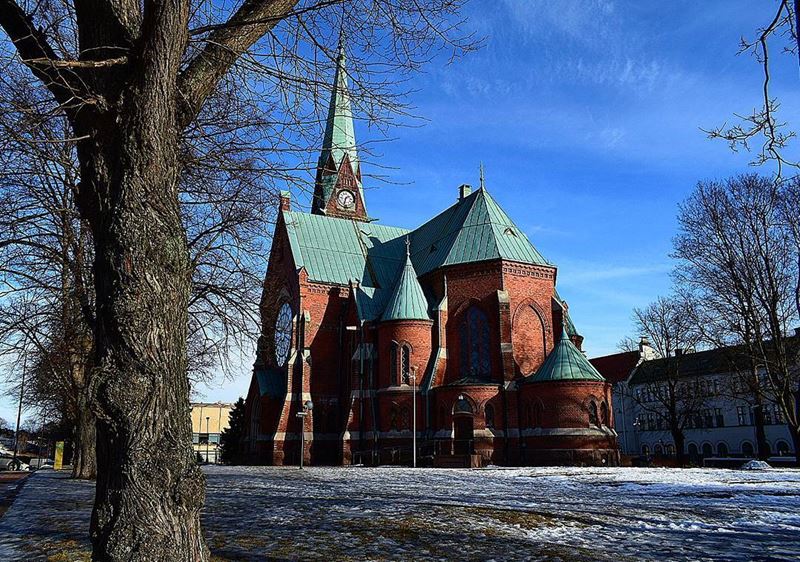 Kotka (photo: @sininii_lifeandpics/Instagram)
Finland's cultural capital, which is three hours away from Russia's cultural capital. The city's history since its founding in 1879 is closely linked to Russia, so there are many sights that remind of Finland's connection to our country. Among them is the Emperor's hut, where Alexander III and his wife Maria Feodorovna lived and rested.
Imatra – a small spa resort near the Russian border
Imatra (photo: @hannamaijaj/Instagram)
Small (population less than 30,000) and very young town on the Vuoksa River, just 7 kilometers from Svetlogorsk. It was founded in 1948 and received city status in 1971. Surprisingly, one of the main attractions of Imatra is a spa hotel Imatran Kulpula.
Naantali – Finnish Disneyland with Mummi Park
Naantali (photo: @jelissajussila/Instagram)
Naantali is one of Finland's oldest cities. Fans of Tuve Jansson and her Mumi-Troll stories should definitely visit it. Here is the legendary "Muumimaailma Park," a kind of Disneyland in Finnish.
Adults also have a lot to do in Naantali, because it is here that Scandinavia's largest spa hotel Naantali Spa Hotel & Resort is located.
Rovaniemi – the capital of Lapland, home of Santa Claus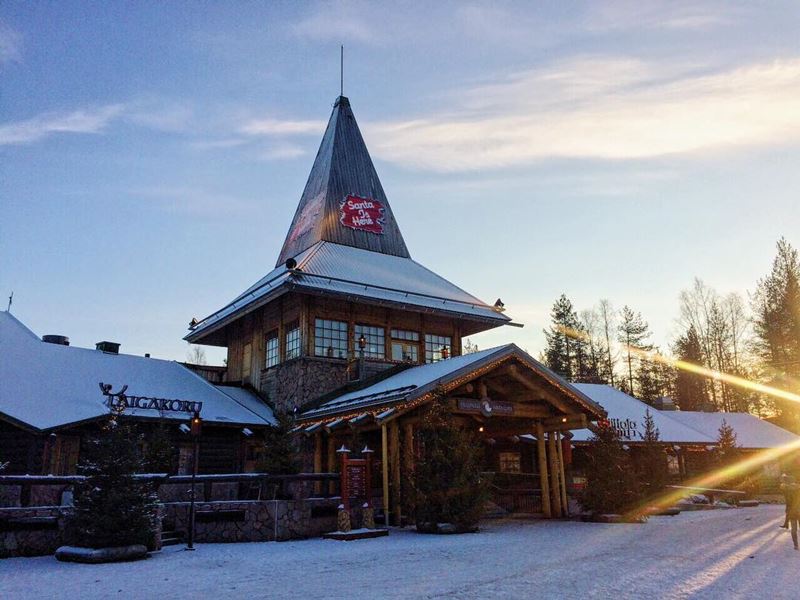 Rovaniemi (photo: @parkmanapp/Instagram)
Rovaniemi is the capital of the Finnish region of Lapland, where Santa Claus lives. Because of this, Rovaniemi is imbued with a fairytale atmosphere, especially, of course, during the winter months. If you come here, be sure to try in one of the local restaurants a real gastronomic "landmark" of the region – stewed venison.
Porvoo – the city of interesting museums and a chocolate factory
Porvoo (photo: @paivimarkka/Instagram)
Porvoo is 50 km from Helsinki, and after Turku, it is the oldest city in Finland. It does not look like other cities in the country described above, but has a unique charm, which is not a sin to call it provincial. Porvoo is really a small town, but it has its own face. It is impossible not to fall in love with its tiny bright houses with sharp roofs that blend in beautifully with the landscape without breaking its idyll.
Porvoo has a museum of dolls and toys, a natural sciences museum, and the sweet tooth shouldn't miss a visit to the Brunberg Chocolate Factory, the pride of the city.
Rauma is a picturesque and photogenic town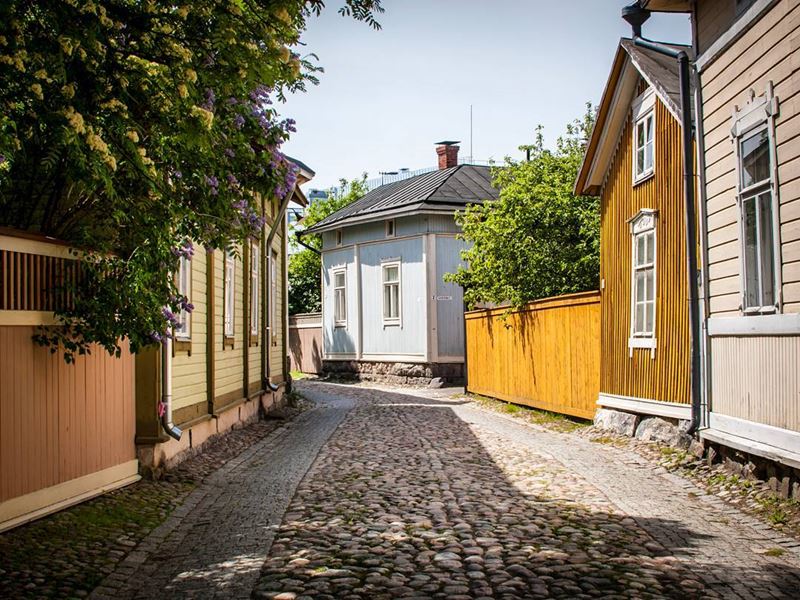 Rauma (photo: @suvanjuh/Instagram)
Rauma is a small Finnish town of less than 40,000 people. Its beauty is literally outdoors, and it's all in the eye-catching, distinctive architecture that begs for a camera lens. If it's not museums you're looking for, but rather cozy and interesting cafes, restaurants, and souvenir shops, you'll love Rauma. The old part of the city is a UNESCO World Heritage Site.