Life in Brazil: the main pros and cons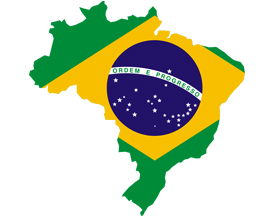 Back in the 1930s, Brazil through the mouth of the literary hero Ostap Bender dreamily described Ilya Ilf and Eugene Petrov. Remember that great quote: "The main streets of the city are as rich in stores and splendid buildings as the first cities in the world. Can you imagine, Shura? Not inferior! The mulattoes, the bayou, the coffee exporting, so to speak, the coffee dumping, the charleston called "My Girl's Got One Little Thing," and… what's to say! You see for yourself what's going on. A million and a half people, and everybody's wearing white pants. I want to get out of here.
Over the years, people's interest in Brazil has only increased, although associations with mulattoes, coffee exports and white pants have seriously changed. Already at the end of the 20th century, the country was perceived primarily as the home of samba, "soap operas" (remember, it's countless soap operas) and Pele.
At the beginning of the XXI century Brazil became the host of major world sports events – the XXXI Summer Olympic Games in 2016 and the XX FIFA World Cup in 2014, and the lives of ordinary Brazilians were widely covered in the media around the world. After that, the perception of life in Brazil has become somewhat different in the minds of many.
Let's look at the main pros and cons of living in Brazil, discarding previous patterns and stereotypes. So,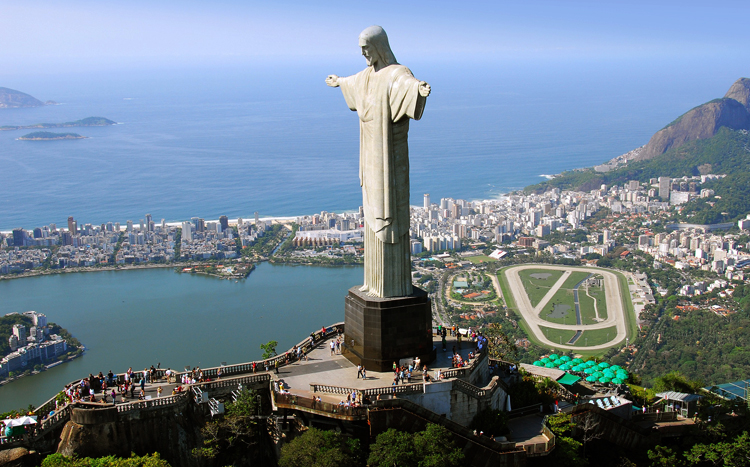 The main disadvantages of living in Brazil
Political instability.
Low standard of living.
Favelas and crime.
Low level of health care and education.
High real estate prices.
Hot climate.
Political instability.
Brazil, like many Latin American countries, is politically unstable, which scares away large potential investors. Suffice it to say that in 2016 the country carried out the impeachment procedure of the then president Dilma Rousseff, due to her financial fraud and abuse of power.
In recent years, the country has seen a wave of numerous street protests, rallies and demonstrations involving the opposition.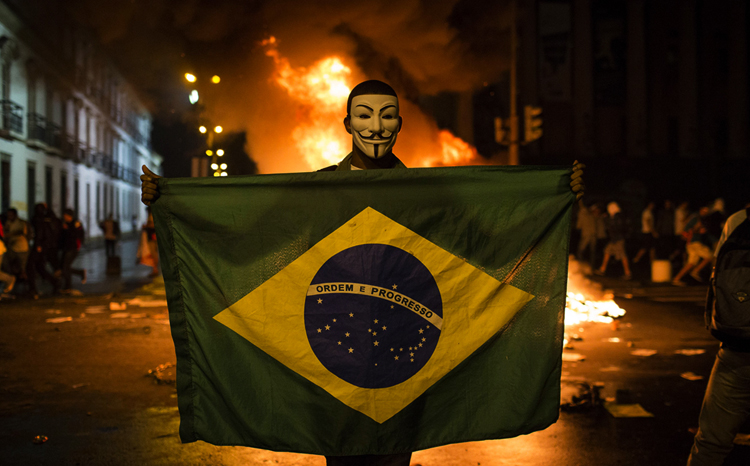 Low standard of living
Brazil is one of the biggest countries in the world (5th largest country by area and population). However, the standard of living here is not high. According to published rankings, Brazil ranks 46th in the world.
To make this clearer, we will show you a table of prices in relation to the average monthly wage of a citizen of the country (778 US dollars).
| | | |
| --- | --- | --- |
| Kind of goods | Price $ (USA) | Quantity you can buy with average monthly salary |
| White bread (600 g loaf) | 0.3$ | 2593 loaves |
| Milk (1 liter) | 0.8$ | 972 liter |
| Potatoes (1 kg.) | 0.7$ | 1 111 kg. |
| Apples (1 kg.) | 0.6$ | 1,296 kg. |
| Meat, pork (kg) | 3.0$ | 259 kg. |
| Egg (10 pcs.) | 2.6$ | 2 992 eggs |
| Beer (0.5 bottle) | 1$ | 778 bottles |
| Red wine (0.7 liter bottle) | 2.0$ | 389 bottles |
| Gasoline (АИ92, liter) | 1.13$ | 688 liters |
| Volkswagen Golf (1.4L) car. | 21 646$. | 1 car for 28 wages |
In general, assessing the above data, it should be said that the standard of living in the country does not correspond to its potential and capabilities. In order to improve its economy and increase its efficiency, Brazil has joined a number of international trade and industrial associations – the WTO, Mercosur, BRICS and the Union of South American Nations.
Favelas and crime
Speaking of life in Brazil, the favelas must be singled out. Favelas are Brazilian slums, where there is widespread abject poverty and destitution, people lack basic amenities (water, gas, sewerage, etc.) and crime is rampant.
At present, there are more than 6 thousand favelas in Brazil, where live 11.5 million people, or 6% of the total population. These areas are dominated by the drug mafia, where crime is rampant and residents eke out a miserable existence.
Law enforcement authorities often simply do not interfere in the internal life of the favelas, for fear of provoking conflicts with organized crime.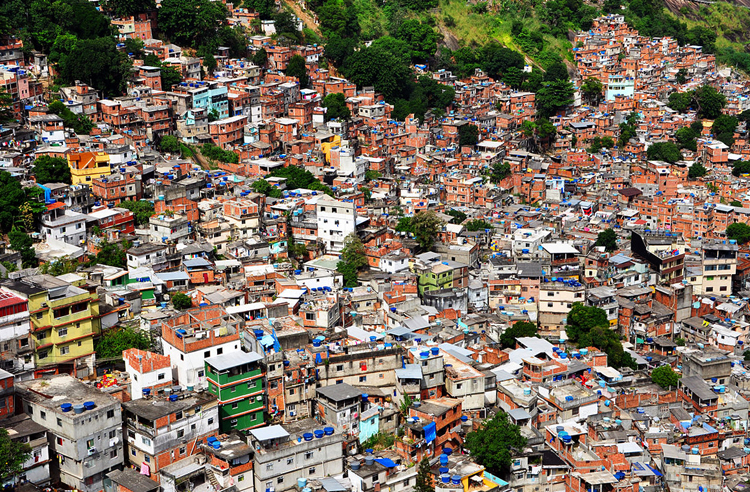 Poor health care and education
The quality of free medical services in Brazil does not stand up to criticism – huge lines, a shortage of medicines, poorly qualified doctors – all this is present.
Decent medical care in the country can be obtained only in self-supporting medical hospitals and clinics.
The situation in the sphere of education is not simple either. Many teenagers in the country simply do not go to school, and go to work, because secondary education is not mandatory. To get it enough to study only 3 years.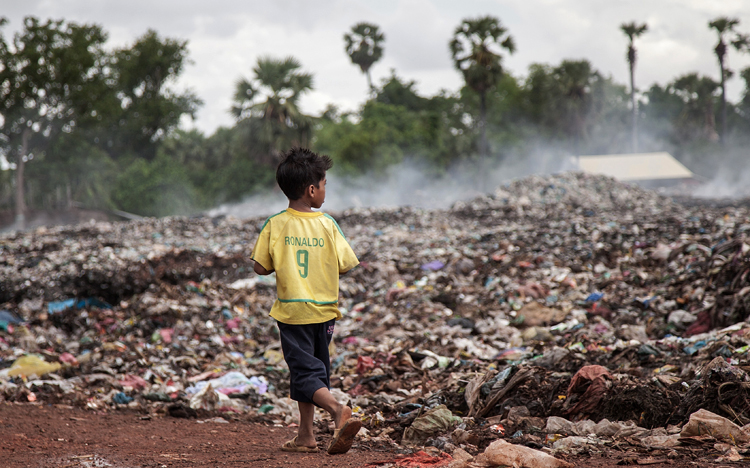 High real estate prices
Real estate prices in the country are high. In major cities such as Brasilia or Sao Paulo, the price of 1 m 2 housing ranges from 3500 – 4500 USD. And prices are not much lower in the provinces – this is a significant disadvantage of emigrating to Brazil.
Hot climate
Brazil is a very hot country with equatorial, tropical and subtropical climatic zones. The average temperature on its territory ranges from 16 to 29 o C.
Most of the country experiences extremely hot and sweltering weather with high humidity and an unusual change of seasons.
The main pluses
Well, now consider the pros of life in Brazil. They, unfortunately, are not many:
Lack of unnecessary bureaucratic procedures.
High level of legal protection and social support.
The unique nature of the Amazon.
Lots of attractions and a variety of entertainment.
Lack of unnecessary bureaucratic procedures.
The country has a convenient management system without excessive bureaucracy and red tape. For example, the country has no concept of registration and residence registration of citizens. To travel to most countries in Latin America and Europe Brazilian only need to show his passport, without standing in long lines to obtain entry documents and visas.
High level of legislative protection and social support
In Brazil, the basic rights of workers are legally guaranteed and enforced. The labor code of the country determines a 44-hour work week, the vacation period is 30 days. In general, analyzing the labor legislation of the state, it should be recognized that the level of legal protection of basic rights of employees is much higher than, for example, in Russia.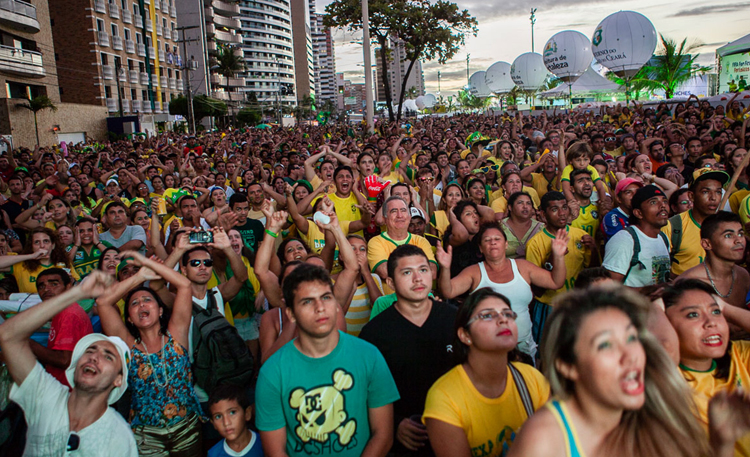 The unique nature of the Amazon
Brazil owns most of the Amazon River Basin, recognized as one of the Seven Natural Wonders of the World. It is simply impossible to overestimate the importance and greatness of this river – its age is 9 million years, the basin area is comparable to the size of the whole Australia, and its tropical forests produce 20% of world oxygen and are unofficially called the "green lungs of our planet".
It is simply impossible to describe the flora and fauna of these territories in words. According to the scientists' estimations only for 10 km 2 of Amazon jungle there are 1500 different species of flowers, 750 species of trees, 125 species of mammals and 400 species of birds.
However, it is extremely dangerous for an unprepared tourist to enter these forests. There are jaguar and caiman, anaconda and poisonous jays, and the reservoirs are full of piranhas and stingrays. All of these animals, along with many poisonous insects and amphibians (various spiders and frogs), are capable of killing humans.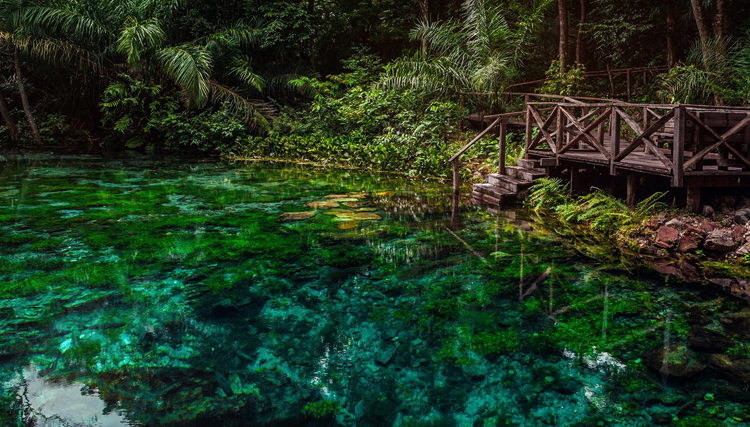 Many attractions, a variety of entertainment
The brightest and most impressive holiday in the world is held in Brazil. It is, of course, the famous annual carnival in the city of Rio de Janeiro. The colorful procession with dances, songs and fun lasts for 4 days at the end of February. During the festival all establishments and stores are closed all over Brazil. People all over the country are fully immersed in the atmosphere of the festival. This is a must-see.
In Brazil, there really is something to see. Here and the majestic waterfalls of Iguazu, and one of the Seven Wonders of the World – the statue of Christ the Redeemer, and world famous Copocabana Beach, and the legendary (before the reconstruction – the largest in the world) Maracana Stadium, which in 1950 set a record for the attendance of a soccer match – 199,854 spectators.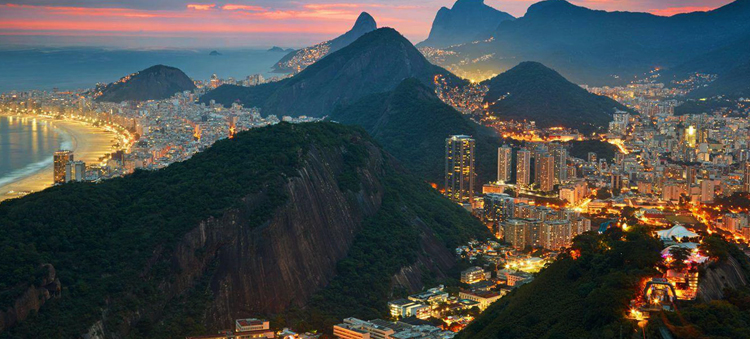 Therefore, in this country you will find something for everyone to enjoy – a trip to the countryside, or a sightseeing tour of the city, or attending a soccer match, or just relaxing on the beach – the choice is just huge.
To summarize the above, we must admit that, like most of the developing world, Brazil, of course, is not the worst option for living. However, it is still far from the samples of "paradise life places". So maybe Ostap Bender and sought there for nothing…
All the nuances of life in Brazil
Brazil – the largest state in Latin America. This applies not only to area, but also to population. It differs from all other countries in the region not only in the Portuguese as the state language, but also in the level of economic development, which is the highest in South America, this also applies to 2022.
And yet, despite this, Brazil is a developing country, lagging behind leaders such as the U.S. or Western Europe in terms of living standards.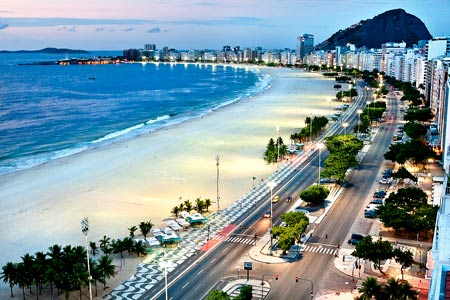 Famous Copacabana Beach in Brazil
But this circumstance is compensated by a relative cheapness of life in this country. That attracts many foreigners, including the Russians, choose Brazil as a place of permanent residence. Real estate in Brazil is very popular among migrants.
A few facts and figures
The Brazilian economy is ahead of any other in the region of the world. It is based on extractive industries and agriculture. In recent years, the share of engineering, light industry and food processing has increased. That is, Brazil is turning from a supplier of raw materials into a manufacturer of finished products, including high-tech. The service sector, of which tourism is an integral part, is also developing.
This transition from supplying raw materials and primary processing products to producing complex technical products and finished goods requires a large number of highly qualified specialists.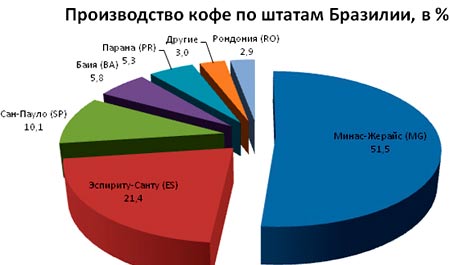 Schedule of production of different types of coffee
Therefore, work in Brazil will find, above all, for foreigners with engineering specialties. And in almost all sectors, from oil to construction and agriculture.
However, living standards within the country have significant differences between different areas. It is customary to distinguish between the rich South and South-East and the more backward and therefore poorer central regions.
Wages, pensions and real estate prices in Brazil are higher in the cities than in the countryside. But even in wealthy metropolitan areas there are favelas – entire areas of real slums, the refuge of those who are unlucky enough to succeed in this country.
Living standards also vary between ethnic groups. The most prestigious jobs and the highest salaries in Brazil tend to be those of Europeans and Asians. But members of other groups have, for the most part, significantly lower incomes. This makes their neighborhoods in cities not the safest place to live.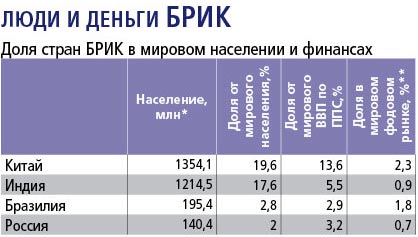 Salaries and Prices
Brazil is the most economically developed country in the region. This is reflected in the fact that price levels here are significantly higher than in neighboring countries. This is especially noticeable when comparing how much real estate in Brazil and other countries. However, the average salary in Brazil, and pensions, if you look at the absolute values, will be lower than in the U.S. or Europe, as well as some Latin American states. Moreover, the spread in values will be quite large even in the largest cities.
Most sources put the average wage at around $1,000 U.S. dollars. This figure is quite volatile, as the exchange rate of the local currency, the real, fluctuates by up to 30% in both directions. Nevertheless, it is possible to get an idea. But it is worth considering that women here, other things being equal, have a lower income than men. And in 2022 this situation is unlikely to change for the better.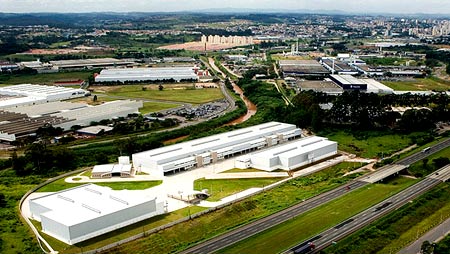 Foxconn factory located in Brazil
As for the dependence of income on the level of education and skills, the relationship is clearly indirect. At least, not as obvious as in most developed countries. A phenomenon characteristic of Latin America, such as patronage of friends and relatives, also occurs in Brazil.
At the same time, the development of many industries and agriculture has resulted in one of the lowest unemployment rates in the region. Even residents of the poorest neighborhoods have at least some source of income. Still, even young people do not think it is shameful to ask for alms. The difference in income and standard of living between the cities and the countryside is particularly noticeable.
Food Prices
Prices in Brazil depend on categories of goods. Produced in the country in large quantities of fresh fruits and vegetables will be cheap all year round. So are shoes and locally produced clothing, which are of high quality.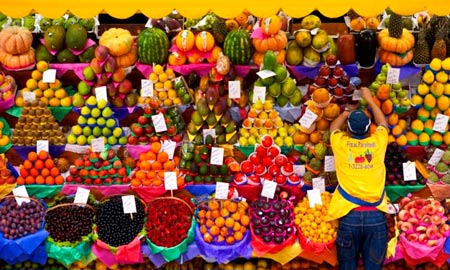 Range of fruits and vegetables on the market in Brazil
But imported products, analogues of which do not exist in the country, will already be more expensive. For example, household chemicals, cosmetics or modern gadgets. However, we can not say that local pensions or salaries do not allow most people to buy all this.
Real estate prices
Real estate in Brazil, although the most expensive in the region, is still available to people with a wide range of income levels. Fortunately there is a clear division between housing for the poor and the rich. And it does not have to buy it. The rental market is very developed, especially in industrial cities. Prices in Brazil for renting and buying homes in 2022 are comparable with those in Russia.
Beggars on the streets
However, quite often on the streets of cities can be found not only beggars of working age, but the very real homeless. At the same time, they may have a source of at least occasional income, but their level will not be high. It can be a one-time earnings or pension. The warm climate makes sleeping on the street not too extreme, and all money in this case can be spent on food and entertainment.
Education in Brazil
One of the main reasons of demand of qualified foreign specialists in Brazil is a lack of education. This despite the fact that education in Brazil is represented by different levels and is financed from the budget at approximately the same level as in the USA. However, there is a very rational explanation for this.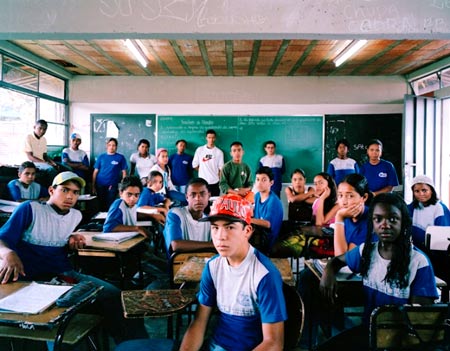 Until relatively recently, a large percentage of the adult population was illiterate. Even today, many poor families prefer to send their children to work rather than study, seeing it as a waste of time. This situation has not yet been greatly altered by the requirement that general education be compulsory.
Although current government programs are gradually remedying this situation by increasing the level of education of its citizens.
Education in Brazil is represented by the following system:
Preschool;
basic (elementary) education, lasting 8 years;
Secondary education, lasting 3 years;
4 to 6 years of higher education;
Optional supplementary education.
Only primary education is compulsory and free for all. Secondary and higher education is paid for out of the students' parents' pocket and is a voluntary choice. So is the preschool level. The cost of such services is not affordable for everyone, so the overall standard of living, and therefore education in the country, is growing rather slowly.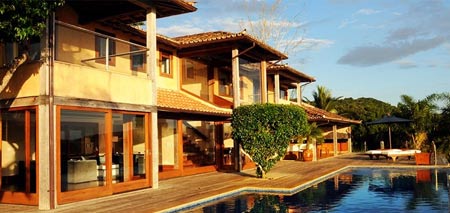 A classic villa on the Brazilian coast
However, the existing system of higher education in Brazil attracts many foreign students. The country has several universities, many of which were founded about 100 years ago. Public ones are considered more prestigious because not only do they have no problems with financing, but they are also quite tightly controlled for the quality of education.
Pension and Retirees
Already active retirees who receive a solid amount of money in their account abroad, Brazil seems attractive for retirement living. A warm climate and relatively low prices compared to the home country, especially for real estate in Brazil, make staying here if not carefree, then certainly peaceful.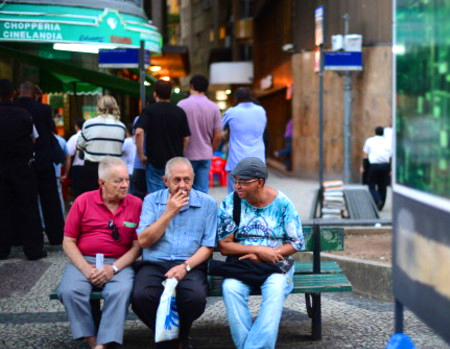 For those who plan to move to this country at working age, the prospects are somewhat different. The retirement age is higher than in Russia: 60 and 65 years for women and men respectively.
There are several sources of pension provision. These are, first of all, the state, but also private funds and funds that exist in large enterprises. It is wise to be concerned about receiving a pension from more than one fund, because the average amount of this payment is not large.
In order to receive a pension from the state, you will need to pay contributions to the pension fund for at least 15 years. In this case, when you reach the required age, you can expect to receive 70% of your average earnings during this period. Each year of paying contributions beyond those 15 years adds 1% to that value. But there is also a ceiling above which it will not be possible to raise the pension.