Top 10 reasons why you shouldn't move to Singapore
It will soon be 10 years since I moved to Singapore and I know all its pros and cons firsthand. I often talk about how great Singapore is for living and for business and to remain objective, today I want to tell you about the disadvantages of living in Singapore.
If you are afraid of a lot of letters, especially for you I have a new video "10 reasons why you should not move to Singapore.
Here is my personal anti-rating of disadvantages of living in Singapore:
Singapore regularly makes the list of the most expensive countries and cities to live in and it certainly can't be called a cheap country to live in, much less for foreigners. This is especially true for the purchase of housing and cars, education and medicine. For example, buying a very small apartment in a private residential complex will cost you 450 thousand U.S. dollars (and, keep in mind that we are talking about a very modest version). A more spacious apartment will cost from one million one hundred thousand American dollars. The cheapest car of the little-known car manufacturer will cost at least 60 thousand U.S. dollars, and the more prestigious new cars of European manufacture will cost you from 160 thousand U.S. dollars.
A simple example – if a salary of 7, 500 American dollars in Russia, Ukraine or Kazakhstan is an excellent salary in Singapore, if you are an expat with a family and two children of school age – this money will barely be enough to make it to the end of the month, not to mention the luxury. However, and the salaries here on average higher than in most other countries in the world.
By the way, if you are interested in learning more about the prices in Singapore, I've just recorded a detailed video on the cost of living in Singapore – in it you will find the most detailed and up-to-date information on all aspects of the cost of living in Singapore – housing (rent and purchase), food costs (cafes and groceries) and education in Singapore.
Size matters and the size of the country is no exception. Although Singapore consists of 65 islands, the size of the main island is only 728.3 tenths of a kilometer. For example, China is 13,344 times the size of Singapore, let alone Russia. This means that Singapore can be driven from one end to the other in about 1 hour by car. The size of the country in normal circumstances, by which I mean open borders and freedom to travel to neighboring countries such as Malaysia, Indonesia, Thailand, the Philippines and others are not stressful at all, but in the pandemic, when the borders were closed to all locals felt very inconvenience associated with the inability to go somewhere. However, in the small size, there are pluses – everything is very compact and you can do a lot of things in a day.
The difficulty of obtaining long-term visas / permanent residency and citizenship
Let's be honest, Singapore is not a country for everyone. Singapore is not expecting you all with open arms. That is, if you want to come here as a tourist, then you are welcome (in guilt-free times), but with immigration it's much more complicated.
Singapore is a small country and does not have the capacity to accommodate millions of suffering immigrants from other countries, and therefore is very selective in the issuance of long-term visas, much less permanent residency and citizenship. It is important to keep in mind that despite the high cost of housing, Singapore has no program for obtaining residency through the purchase of a home.
Low-skilled personnel from Russia, Ukraine, Tajikistan, Uzbekistan and Kazakhstan are not needed here – these niches have long been densely occupied by people from India, Bangladesh, Indonesia, Burma and the Philippines. Singapore needs highly educated or wealthy foreigners, and the best option is highly educated rich foreigners who can bring knowledge, connections, experience and investment to the country. Realistically speaking, if you don't have money, education, unique skills that drastically differentiate you from others, and relatives in Singapore, your chances of moving to Singapore are not very high.
However, every cloud has a silver lining – such discriminating Singapore in its migration policy and allowed it to become one of the safest and most innovative cities in the world, and the average level of foreigners who live in Singapore on average is much higher than in any other country in the world. Singapore can be compared to a closed club for the smart and successful. If you're interested in learning more about who and how can move to Singapore, I have great news for you – just recently I recorded a video about 5 ways to move to Singapore, in which I talk in detail about all the options and programs. And for those who dream of getting a residency permit in Singapore, I highly recommend watching the video How to Get a Permanent Residence Permit in Singapore.
The average annual temperature in Singapore is 26-28 degrees all year round. The lowest temperature was recorded in 1934 – as much as +19, 4 degrees Celsius. In my video 10 reasons why Singapore is the best country to live in, I named climate as one of the main advantages. So why am I now calling the climate a minus? Personally, for me, Singapore's climate is a gift of fate because I hate cold and winter, but I know that for some, living in constant summer is a challenge.
Singapore is hot and humid all year round. But there are no sudden drops in temperature, and the thermometer almost never shows above 33 degrees Celsius. In addition, the constant heat and frequent rains allow Singapore to remain stunningly green and blooming throughout the year.
Lack of Free Medicine and Health Care
Singapore's healthcare system is recognized as one of the best in the world, especially when it comes to efficiency and technology. In addition, Singapore is a leading biomedical and scientific hub. But there's no free medicine in Singapore, not even for locals. Medical care in Singapore is not free for everyone. But while citizens and permanent residents have preferential rates for medical care and government medical insurance, foreigners are subject to maximum rates. Therefore if there are any health problems, it's better to buy insurance with maximum coverage, which is also not cheap.
There is no compulsory pension in Singapore – you earn your own pension during your professional life. In Singapore, it's called CPF or Central Provident Fund, where both the employee and the employer contribute money every month. There is a simple rule here – as much as you have worked, as much as you have earned. Therefore it is quite common to see elderly people working in the simplest positions such as cleaners in cafes, but you almost never see beggars (in 9 years in Singapore I have not seen a single one!).
However, this approach also has its advantages – you know exactly how much money you have at any given time, and not live in fear of how the pension fund in your country uses your pension contributions and what pension you will be paid (and will be paid?) at retirement age. You can also use your retirement savings to buy public housing and pay medical expenses, and use some of the money for investment purposes without waiting until retirement age. And if you don't want to take any risks, you can earn a stable and risk-free interest (up to 6% per annum) on part of your savings, and those investments are guaranteed by the state.
If you are a passionate pet lover, by which I mean cats and dogs, Singapore is probably not for you. Having and keeping pets here is not only problematic, but also very expensive. If you want to bring your pet here, you will need to get a specialized license to import and own a dog and make sure that the type of housing you will be living in allows you to have this type of pet. You will also need mandatory vaccinations, quarantine the pet for 10-30 days upon arrival in Singapore and a bunch of other nuances. Keep in mind that some breeds of dogs are prohibited for entry into the country – for example, all varieties of pit bulls, Staffordshire terriers, American bulldogs, Neapolitan mastiffs, Akitas and other large breeds.
You can bring a dog or cat from Australia: Singapore has no such strict quarantine with Australia. But that, too, is not easy and not cheap. You can buy an animal in Singapore, but there are also many restrictions and few quality breeders, and prices for a kitty or a dog are easily 5,000 U.S. dollars.
Doing a good deed and taking an animal from a shelter isn't easy either – the cattery needs to prove that your home is ready to accept the animal. For example, if you try to take a cat from the shelter, they will make you put bars on all the windows and balconies.
If you are renting, keep in mind that landlords do not welcome pets and there are very strict rules on where and how pets can be walked.
Add to that the cost of vets, food, and hotel upkeep when you go on vacation or a business trip and think a few times about whether it makes sense to have a pet here.
I think many have heard that Singapore is a country of fines and it's true that there are very strict rules regarding smoking, eating on public transport, chewing gum and many other things. A good example is masks – since the beginning of the coronavirus epidemic, while Singapore has had minimal cases of infection compared to other countries – the entire population wears masks and clearly follows all government instructions.
On the plus side, you live in a clean, safe, orderly and law-abiding country.
Singapore is the most Europeanized country in Asia. It is a mixture of 4 main cultures – Chinese, Indian, Malay and European (mainly influenced by the British). But no matter how Europeanized Singapore was, it was and still is Asia with its own special culture, traditions and ways of life, which are very different from what we are used to. This culture is not worse or better, but it is different. If you want to live here, you need to understand and accept the local culture, because it's the case when you don't go into someone else's monastery with your own mouth. But you will have the opportunity to look at the world with completely different eyes.
Difficulties in finding a job
From my experience and years of observation, Russian-speaking employees are not
in high demand in Singapore. The reason is simple – the lack of a significant
market of Russian-speaking clients in both business and tourism sectors.
Singapore's main business partners are China, Hong Kong, Malaysia,
Indonesia, USA and Japan. Accordingly, priority is given either to natives of these countries, or those who are fluent in English, Chinese, Malay Tamil and other languages and their dialects common here. Knowledge of Russian language, Russian education and work experience in Russia or CIS countries are in little demand here, and if such a need arises, there are over 8,000 citizens of Russia, Kazakhstan, Ukraine and other CIS countries permanently residing in Singapore, who will be given priority in recruitment.
Is Singapore a paradise? Probably not. Before the coronavirus, I traveled halfway around the world and, frankly, I do not know any country that can be called a paradise in the full sense of the word. Singapore is expensive, hot, hard to get citizenship and has strict rules. But! If you get here and even more so if you get a residence permit or citizenship – it's like membership in a closed elite club – a ticket to a life in eternal summer surrounded by successful and educated people in a safe country with clear laws.
How Singaporeans live and what can be learned from them (and what not)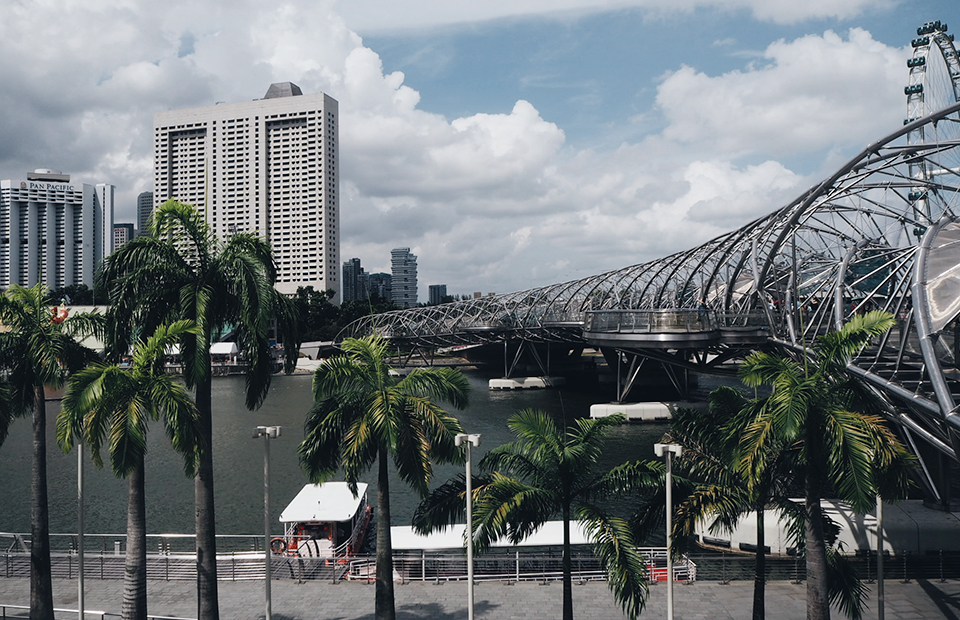 The series of "RBC Style" materials on dwarf states continues with an article by journalist Kristina Reznikova, who was able to learn more about life in Singapore from a local resident Samantha Chee.
Singapore is Asia's most powerful economic power and most important port and transport hub, covering an area of only 724 square kilometers. For comparison, it is three times smaller than Moscow.
Lee Kuan Yew – the name of the man who transformed Singapore from an island of swamps and slums into a miracle of civilization in just 35 years, although his idea was laughed at by the whole world. After independence in 1965 and separation from Malaysia, the country began to strengthen the economy.
Today, Singapore is a powerful Asian atlas, with three ethnic groups comfortably nestled on its shoulders: Chinese, Indian and Malaysians, as well as expats from Europe and America. They coexist peacefully, complementing each other harmoniously. Generation after generation, they have acquired their own identity, mentality and even stereotypes, becoming one nation: Singaporeans.
Native Singaporeans
Samantha Chee was born in Singapore to Malay parents and Chinese grandfather. The family lives in a small apartment in a bedroom community. Every day Chi drives to work at an advertising agency by 9:00 a.m., where she generates ideas for campaigns. On the weekends she relaxes with friends in a bar or in the resort areas of the city (the temperature here doesn't drop below 30° all year round).
Samantha describes herself as the first generation of Singaporeans in her family tree, but in general there are three generations in the country: the first immigrants in the country were people who are now about 50 years old, or their parents.
A person born in Singapore has a wide range of language options, with four national languages. The choice is likely to depend on the origin of the family: if the parents are from China, they tend to speak Mandarin (Putonghua), if from Malaysia, Malay, while Indians speak Tamil, but not Hindi. English generalizes all and serves as the main language of communication.
Samantha Chee speaks English fluently, with a bit of an accent, weaving into her speech local slang, which is called Singlish, a mixture of English and some other official language.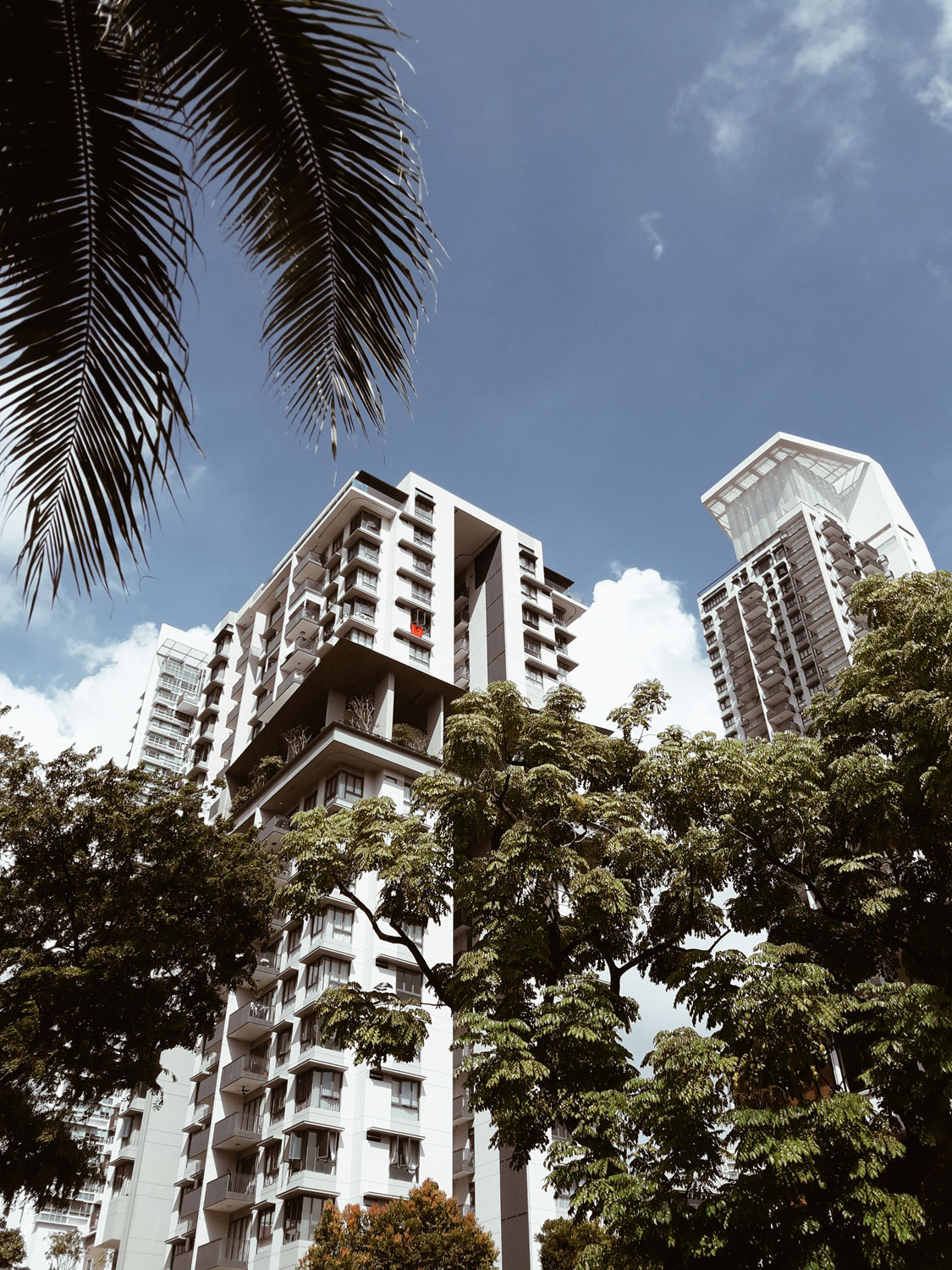 he who works well, rests well
Labor is a national value in Singapore. First of all, because the country values highly intellectual professionals, you have to work hard to become one. Everybody understands here that your standard of living depends directly on how you work. The working day officially lasts from 8:00 to 18:00, but frequent overtime is common.
Thirty years ago, Singaporeans wanted to be doctors and lawyers, which is very popular in developed Asian countries. Today, everyone wants to work in finance and be involved in the economic sector.
Another so-called national dream job is government institutions. Officials have impressive white salaries (the highest in the world), and the level of corruption is practically zero.
Despite the "labor addiction," Singaporeans don't mind relaxing. The country has three major national holidays. The first is the Chinese New Year, because most residents are of Chinese descent.
The second big holiday is Independence Day. The state puts on an impressive show, which takes place on August 9 on the Marina Bay Sands floating platform. It has become a tradition that every family comes to see what is happening with their own eyes or watches the show on TV.
The third holiday is Catholic Christmas, but it is more of a commercial holiday. On the eve it is customary to walk around and enjoy the Christmas lights with which the city is decorated. This is the time when hardworking Singaporeans have their longest vacations. Though there are several religions in the city-state – Hinduism, Buddhism, Islam and Christianity, each with its own traditions – all three holidays are celebrated everywhere.
Weekends are spent on the beach and in shopping malls (Singaporeans are big shopaholics). The most popular tourist destinations include the Museum of Arts and Science, the Spiral Bridge, Marina Bay with its namesake complex, and Clarke Quay. Residents go to the same restaurants and bars as tourists. "Singapore is too small to hide," admits Samantha, who searches for new bars via Google Maps.
Singapore citizens can travel virtually anywhere in the world without a visa. For short vacations, perhaps even a weekend getaway, choose neighboring Malaysia, Thailand or Bali. There are also cheaper destinations – Taiwan and China.
In search of something unusual, Singaporeans fly to Europe, including Russia, which seems very exotic to them. Samantha Chee had a chance to visit Ulan-Ude and Lake Baikal: "Russia took me by surprise. I was surprised at how warm people live in such a cold country, not at all like Andrei Zvyagintsev portrayed them in Unlovie. I saw that the country abounds with original culture, TV projects and shows, and this definitively freed me from the image of it as a cold, depressed, post-communist country which is portrayed in the Western media.
Food in Singapore
Food courts, as opposed to restaurants, are a popular hangout for Singaporeans of all income levels. Here you can find both students and top managers, mixed in with expats, tourists and families who came for dinner.
Prices are pleasing to all – $3-5 per dish. There are plenty of food courts in the city, but the most popular are on Smith Street in Chinatown and Tiong Baru Market. You won't find a place here in the evening, with a line of five to six people at each corner.
The dishes you're likely to see on a local's dinner table are oyster omelette hokkien mee, Chinese-style noodles ho fun, Singapore curry chicken, toast with kaya coconut jam and a soft-boiled egg, and chicken kebabs with peanut butter sauce. Such gastronomic diversity in Singapore has been influenced by the traditional dishes of China, India, Malaysia and Indonesia.
During the day, locals drink iced tea, whose names, variations and flavors are countless and sold at every turn. In the evening, the townspeople go to a bar and afford a $15-20 cocktail.
"I can state that we are actually drinkers. But everyone understands that drinking is very expensive. We get drunk a lot, but in our sense of the word, probably not at all like the Germans, the English or the Russians," Samantha admits.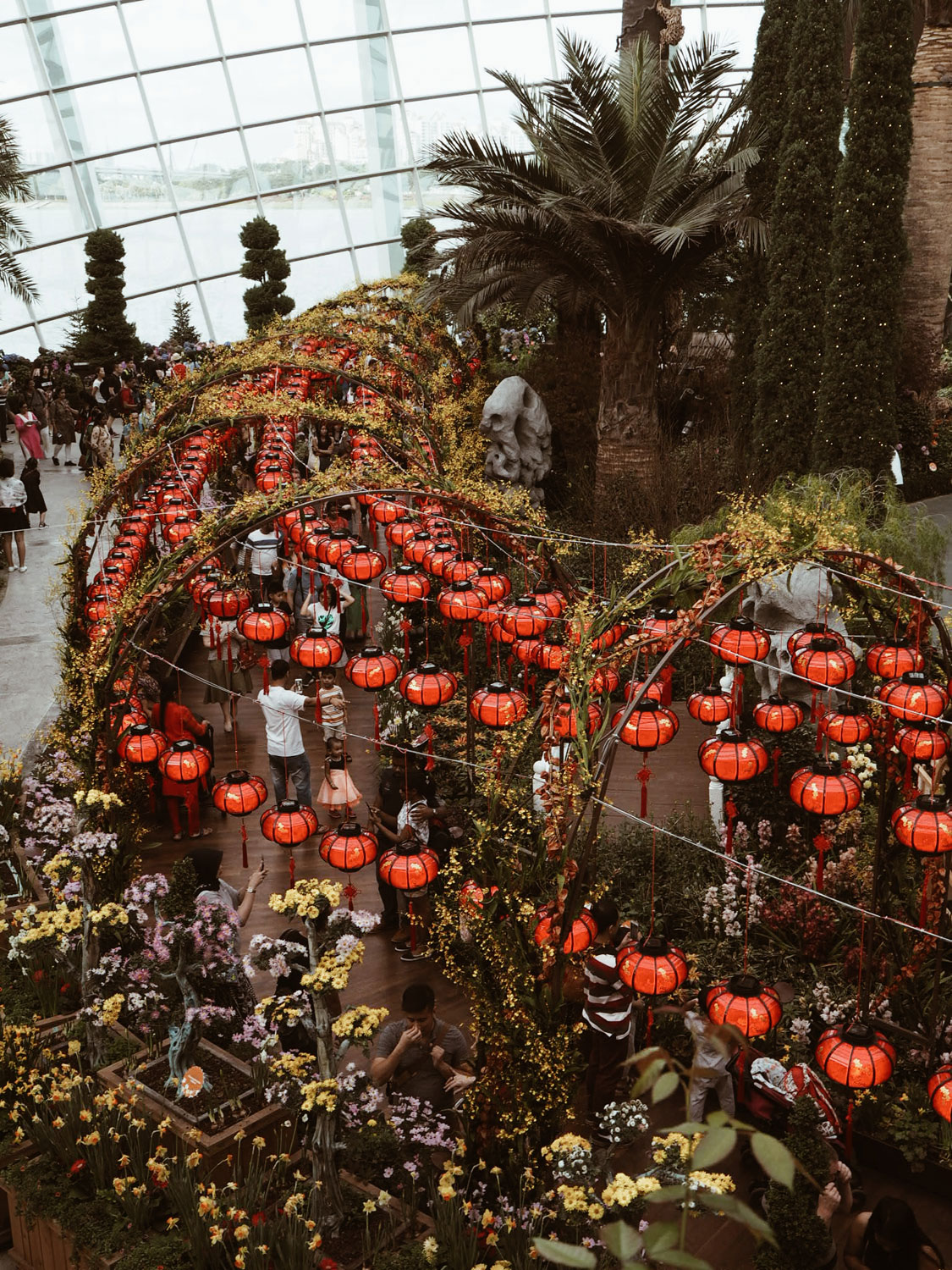 The apartment issue in Singapore
Most city dwellers (about 80%) live in apartments provided by the state. Not everyone can afford to rent: it is not as profitable as taking a loan or save for an apartment.
That's partly why no one will look at you if you're 35 and still live with your parents," says Samantha. – It may be quite late for the Western world, but it takes us a long time to get back on our feet. Besides, Singaporeans are quite conservative and mostly move out from their parents if they get married."
It costs $1,000 to $3,000 to rent an apartment downtown and about $800 away from downtown. If you rent an apartment, you need to make at least $2,500 a month to feel comfortable. A family will need about $6k per parent, because about $4k can go to all sorts of educational programs and public schools, not to mention private ones.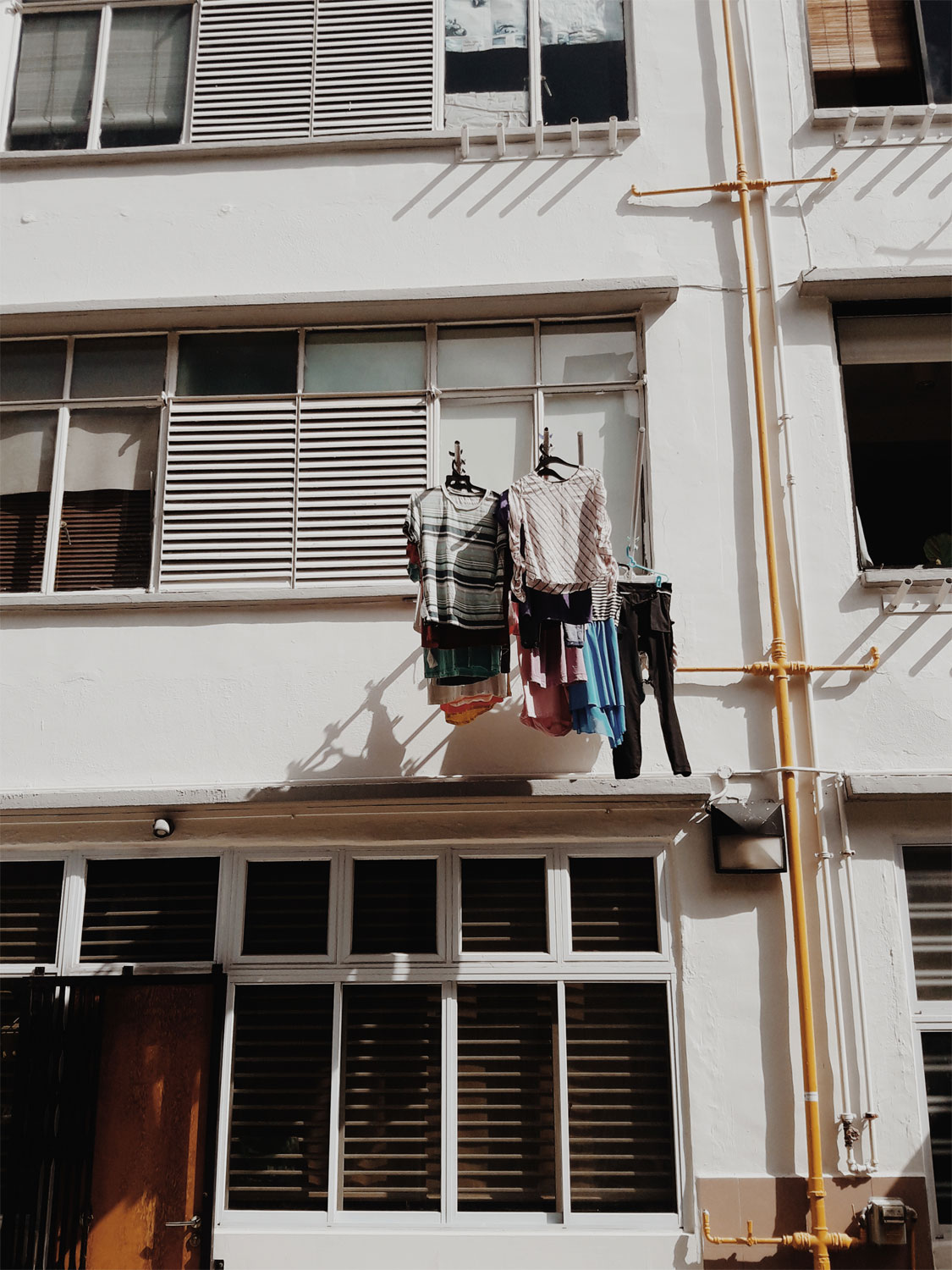 Agenda in Singapore.
Singapore is a really comfortable country with a perfectly functioning economic and government system and zero crime rate. What then is the agenda and what does the average Singaporean care about?
Of course, taxes. This is usually the main topic in news summaries – where the government is going to invest and how it will affect taxpayers.
"The word 'tax' is like a red rag to a bull for us," says Chee. – Taxes are already very high, and changes in this area are always significant."
Singaporeans are also heatedly discussing what the state budget will be spent on, the impact of the ban on the sale of alcohol after 10 p.m., and what the price of cigarettes will lead to. In world news, there's much debate about Donald Trump and China's ever-growing economy.
Technology and fines in Singapore
One may not know much about Singapore, but there are two things that are sure to be associated with this country: high fines and high technology built into everyday life. Facial, voice, and fingerprint recognition systems are becoming more and more common in everyday practice: in any public place, you can put your phone on charge in a special box and then come back to get it.
Singapore's fines are legendary, but a European cannot understand most of the bans, and some defy the logic of the Singaporeans themselves. It is also unclear how violators are tracked, such as the ban on walking naked through the apartment with open windows or the law on compulsory self-flushing (if it is not automatic).
By the way, one of the most practical things Singaporeans consider public toilets with no direct contact. Absolutely everything works automatically there: entrance and exit doors, soap supply, flushing, etc. There is no need to touch anything, which reduces the risk of catching any infection.
In general, the Singaporeans have a rather tender relationship with the toilets, because it was here that a man named Jack Sim established Toilet Day and created the World Organization dedicated to this type of premises. Apart from joking, it does useful things: it is engaged in education in matters of hygiene, contributes to the maintenance of sanitary conditions in the city, and motivational slogans of Jack Sim would be the envy of Tony Robbins himself.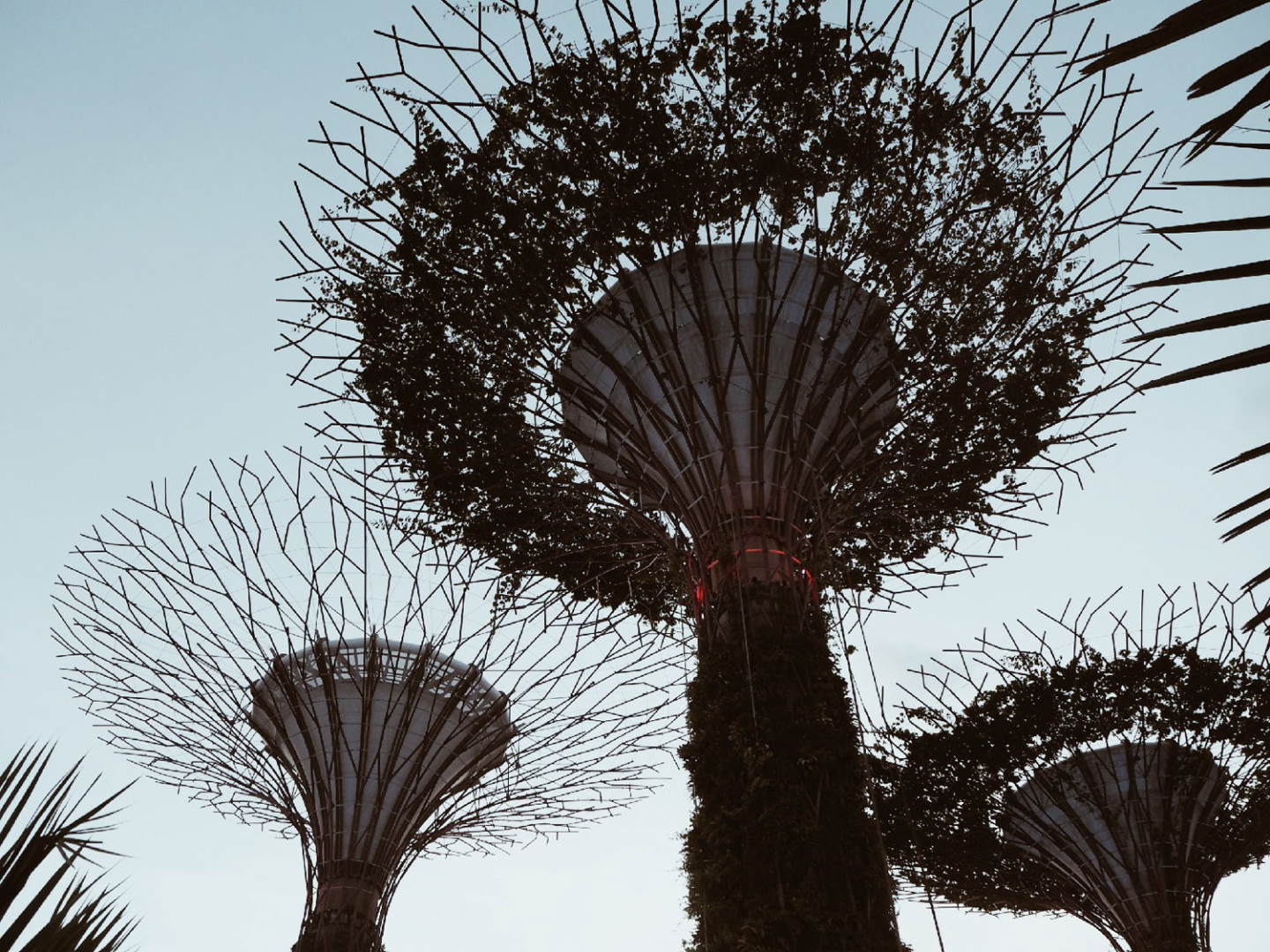 Singapore's approach to education
After high school, Singaporeans have a choice of going to college or a polytechnic. College adopts the classic British model of education, where two years of general education go first, then specialization and a diploma.
Most Singaporean teenagers go to college every year, but those who don't want to sit behind books go to a polytechnic, a public institution where you can choose a major and start studying right away.
Studying at the polytechnic is easy to combine with work. "Because I immediately wanted to work in the creative industry, where it's not so much education as connections and experience that matter, I went to polytechnic," explains Chi. – I wrote my graduate work in communications and visual arts because I originally wanted to be a designer. But then I changed my mind and studied copywriting. I was lucky to have supervisors who taught me how to be useful in this field in the first place."
Creative Industry in Singapore
Samantha Chee works at Societal, a marketing agency that's more of a startup – there are only nine people on the team, with the rest working project-by-project for hire. In Singapore's advertising market, the name of the agency does not mean anything, what matters is the name of the specific specialist, so applicants are not chasing the brand. The approximate salaries are as follows: a newcomer gets at least $500, a more experienced junior employee gets $2,500, and if there is more than five years of experience, the salary is $3,000-6,000.
"Even though our agency is small, we work with big brands like Unilever," Samantha says. – Probably all over the world, big clients choose small startups because they are more flexible and can come up with a cool idea and execute it for little money. Another trend is that experienced professionals are leaving large companies to start their own smaller ones. That's how the story of our agency began.
One of the last projects Samantha Chee and her agency worked on was an ad for Sunlight dishwashing liquid for Indonesia and Thailand. The creators thought about women who are constantly washing dishes in the kitchen instead of working on their careers, self-development and children. What would real women spend their time freed from washing dishes on?
One elderly lady would like to learn English in spite of her age, another would like to start a Balinese dance school, a third would like to open a bakery where only gluten-free ingredients are used. That's how the slogan "less dishes, more life" came about.
But in general, advertising on Singapore TV is no different from Russian TV – the same family values. A typical plot is a mother, father and two children – a boy and a girl – walking in a park or in a mall and enjoying simple things.
When asked if Singaporeans are as savvy about creativity as they are about IT, Samantha answers honestly: "We have the ability to do cool advertising, but a lot of us are extremely old-fashioned and rather steeped in all things numbers and technology. On the creative side, our neighbors Korea, China, and Taiwan are bypassing us. They are more advanced culturally and invest much more in art education.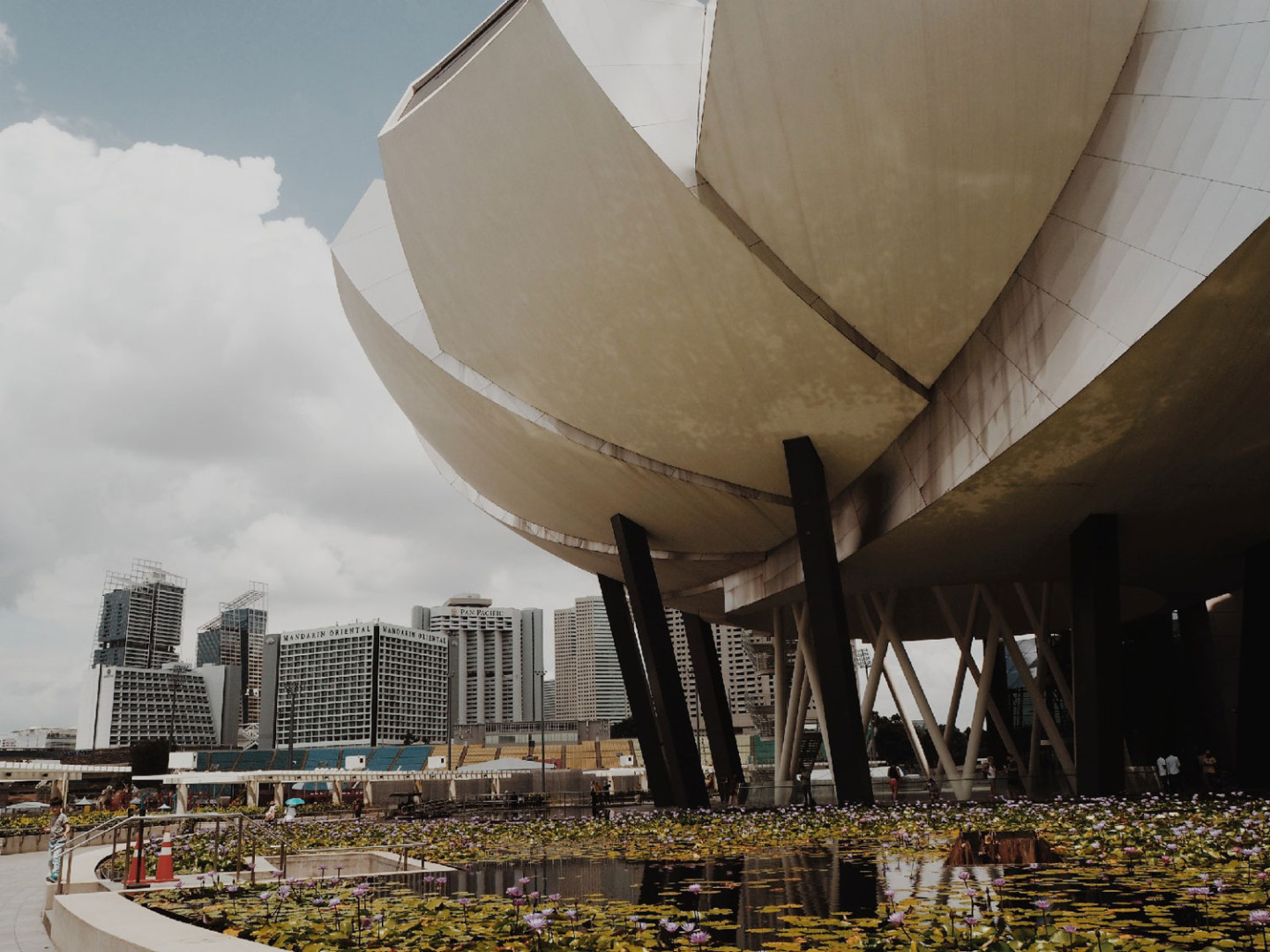 Stereotypes in Singapore
Many people, when they meet Singaporeans, exclaim, "Oh, right, you're Chinese!" As a rule, foreigners think that the locals are very smart and rich, which, however, is not so bad. Citizens of Singapore are open to everything new and constantly want to learn something, so they love to communicate with newcomers. However, if it's not the Chinese who took a package tour.
For Europeans here have invented their own name – angmoh ("ongmo"), which means "red heads". Europeans, who stand out from the locals, are associated here with white skin and red hair.
Singaporeans are pragmatic and hard-working, they are idealistic, a little spoiled and probably honest," is how Samantha Chee defines her nation. "We don't have a lot of 'Singaporean' traditions because we are actually an immigrant group. But for me personally, living the Singaporean way means buying little biscuits dipped in a topping of colorful ice that we call 'ice jam'; playing classics in high school; living in apartments because we don't have adopted country houses; understanding and accepting the languages and cultures of the different nations that live in our country. This is probably one of the best traditions."