Main excursions to the suburbs of Kathmandu
The city of Kathmandu lies in a huge valley surrounded by mountains. They are low on one side of the city and bordered by the majestic white ridge of the Himalayas on the other. You can visit interesting places within a radius of 35-40 kilometers from the capital by taking a car from your hotel, which gives a good idea of life in the capital's suburbs.
The distance to these towns is short and all of them can be covered in a day. But in Nepal, you don't want to rush. Besides, it is interesting to see both sunrises and sunsets in these places, which means you should have stayed in these places for overnight stays.
Nagarkot
The best place to start exploring them is a trip to the small town of Nagarkot, located 30 km from the capital of Nepal. You can kill two birds with one stone by visiting Nagarkot: the Himalayan range with its main peaks and the two ancient towns of Changa Narayan and Bhaktapur on the way.
Leaving Kathmandu takes quite a while – at first the road leads through the narrow and crowded streets of the city, crowded with traffic, garbage and fruit and vegetable stalls. The architecture of the streets is "nothing" – two three-storey houses, built without much finesse.
Away from the center, the road becomes more modern and even three-row in each direction. It is on this road, called the "Road of Friendship" and has a length of about 600 km, you can get from Nepal to Tibet. It is only about a hundred kilometers to the border with Tibet. When the city ends, the road turns into a regular one-way road and the further it goes, the worse its quality becomes. Nevertheless, by Nepalese standards, it is pretty good.
Nagarkot is actually a "one street" town. It is located on a small ridge of one of the Himalayan spurs. Its height is about 2 thousand meters and that is the main charm of this place. There is a wonderful climate, clean air and a magnificent panorama of the Himalayas, starting from Annapurna on the west and continuing eastward to Mount Everest. Everest itself is visible far away on the horizon as a small bump.
For those who want to "understand" the Himalayan peaks in more detail, many hotels have large panoramic maps with markings of the main mountains. And looking at the peaks cleared of clouds by evening, you can identify the eight-thousandth Annapurna, Shisha Pangma, Manaslu and Everest, as well as Ganesh Himal (7111), Langtang (7246) and Gaurishanker (7134) peaks. It is this, combined with the unusually clean air and the beauty of the surrounding area, and attracts thousands of tourists from all over the world to Nagarkot.
For tourists in Nagarkot built a lot of comfortable hotels for the most different pockets. Some hotels have a specially equipped observation deck. And on them, by sunset or early in the morning, tourists flock and, conveniently located, meet the sunrise or sunset. The best panorama of the Himalayan mountains opens in Nagarkot in the evening, because then they are perfectly illuminated by the setting sun.
A long and majestic chain of the Himalayas opens on the horizon, and below in the valley, in the morning will lie a huge milky featherbed of clouds for a long time.
And, when this shroud melts, we will see mountain slopes groomed to the horizon. One marvels at the titanic work of hundreds of generations of farmers who managed to create all these terraced fields.
Bhaktapur
On the way to Kathmandu it is worth stopping in Bhaktapur and exploring its ancient quarters. The suburbs of Bhaktapur itself are unpresentable – dozens of brick chimneys sticking out all around. These are brick factories. Apparently, in these places, some special clay and therefore Bhaktapur is famous not only for its bricks, but also for the wonderful products of local potters.
Turning off the highway, our driver stops at the entrance to some street. There is a ticket office here and tourists can't get past it. The ticket costs 1500 rupees ($1 = 85 rupees). It gives us the right to wander through the ancient streets of the town.
If you want to save money you can enter the same neighborhoods from other streets that do not have a ticket office. The result will be the same. But, as a rule, all organized guided tours start only from the alley with the ticket office.
But it is worth a visit – Bhaktapur is an ancient Nevar city with a huge number of outstanding architectural monuments.
Things to do in Kathmandu, attractions and important facts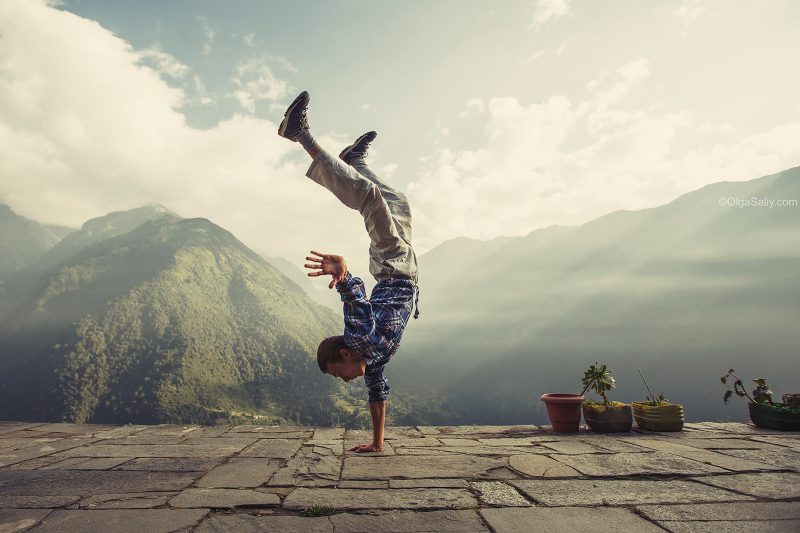 To make it easier to find interesting places in Kathmandu (and anywhere else), the first thing to do is to download the Maps.me application on your smartphone and download the necessary country. These are offline maps, which will make your life much easier. It is better to do it before you arrive in Nepal, which is famous for bad internet
How to get from Kathmandu airport to Tamel by bus, cab, motorcycle cab
Cab. After you land and get your visa there are several options: continue to Pokhara, take a cab and get to the hotel you have chosen beforehand (how to choose a hotel in Kathmandu), or take a local bus to Tamel.
Bus. You have to get out of the airport, beat off the pesky cab drivers and walk 500 meters to Ring Road (similar to the Moscow Ring Road).
From there you take a bus to Ratna Park, which will take you to the Thamel tourist area. To know the right bus, just ask everyone "Ratna Park".
Here, near the airport you can buy a local sim-card, change money at a good rate (rubles are not changed; 1 $ = 105 rupees), find a cheap hotel and have a bite to eat. We always go to the cafe under the huge Airport Hotel building because it has good prices and wi-fi.
The motorcycle cab in Kathmandu (!) is a new option which is very good news, because the cost of a motorcycle cab is very inexpensive. To call a motorcycle cab you have to install the Tootle app and add a Nepali phone number. You can pay in cash.
Attractions in Kathmandu
If you want more cultural immersion and you're not bad at English, the website Couchsurfing.org is easy to find free accommodation with locals, or willing to talk and give you a free tour of Kathmandu.
That's how I met Sujut, a positive Nepali guy who took me around the city on his motorcycle all day. He took me to Patan Durbar Square and showed me many temples (there are temples at every turn in Kathmandu!) It turns out that today's Kathmandu has taken over the neighboring towns of Patan, Kirtipur, Thimi, and Bhaktapur, which were once disparate principalities.
Also, Sujut told me that Nepalis' surnames are caste names that define their occupation. But now these frameworks are gradually disappearing and instead of growing vegetables my friend is studying to be a programmer
Below is a list of my favorite places and places of interest in Kathmandu which are worth visiting. By the way, the main attraction of Kathmandu is Kathmandu itself.
Bodnath Stupa (Bodo).
A very peculiar place where you can live in a cheap hotel with a view of the stupa or just walk around. There are many delicious rooftop cafes overlooking the stupa and a very peculiar atmosphere soaked in incense and the sounds of mantras. There is a fee to enter the grounds, but if you go around the main entrance on the left through the streets through the hotels, you can get in for free.
It is located here: 27.721559, 85.361710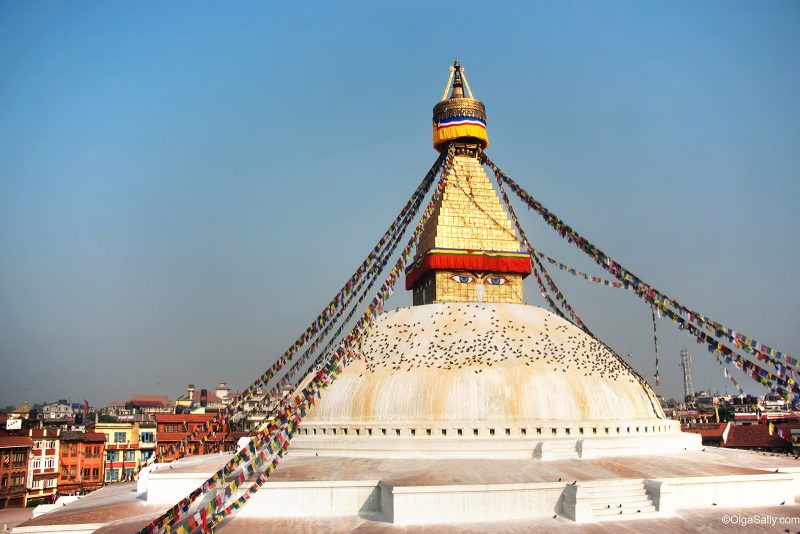 Bodo Stupa in Kathmandu.
The best momos in Thamel.
Что такое момы и что ещё стоит попробовать из непальской еды можно посмотреть тут: Непальская еда, вкуснейший фото-пост>>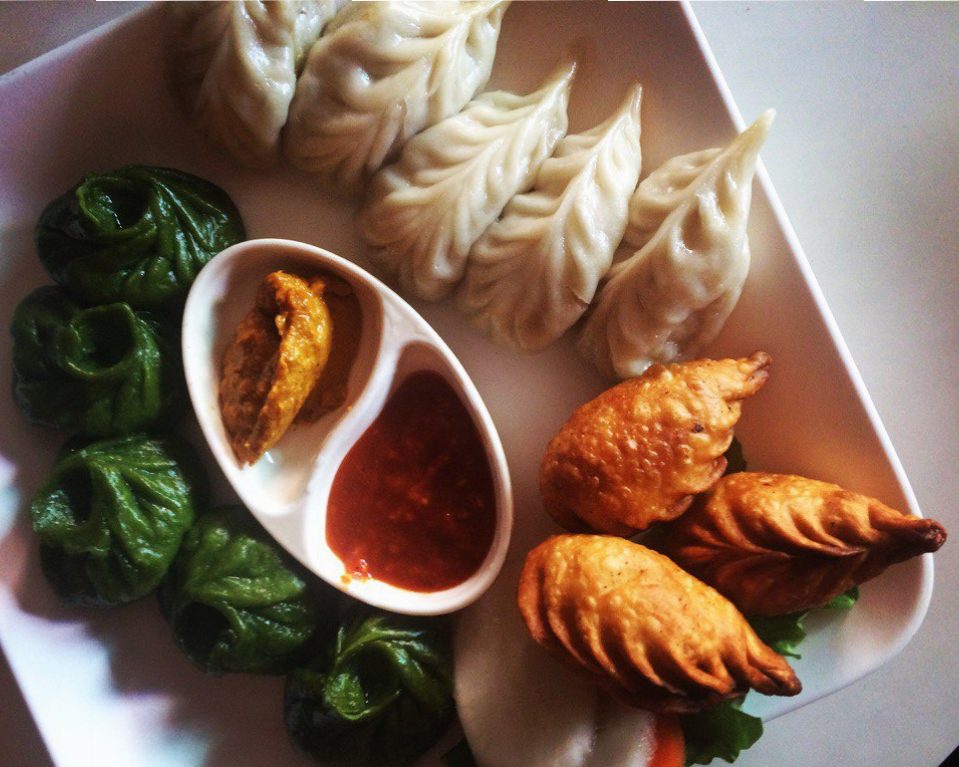 Momo Hut is the tastiest momos of my life. And different. The place is located in the center of Thamel here: 27.714445, 85.311444 But it's best to check by name on a Google map, as everything in Nepal is constant but changes often.
Yangling Restaurant is a very popular place among tourists and locals. They make momos and other Nepali dishes here. Unlike the other places, everything is done fairly quickly.
The momas at this moma are not bad, but the selection is limited. The main thing is the atmosphere of a Nepali dining room. Where the momnaya is currently located is best googled on Google Maps or Maps me as the location has recently changed and may change again.
Freak Street or Hippie Street
Located in Thamel, right behind Durbar Square, the coordinates are 27.703507, 85.306804.
If you stay in a hotel in this place, you can immerse yourself in an atmosphere different from that of Tamela. There is not that noise and crowds and the street is populated sometimes by very interesting and strange personalities. There are also cafes with very tasty cakes and Nanami.
Durbar Square in Tamel
A place where you can just stroll around, drink masala tea (served in thermoses) and watch people. A place where locals and tourists alike like to walk. Now after the earthquake it looks very peculiar…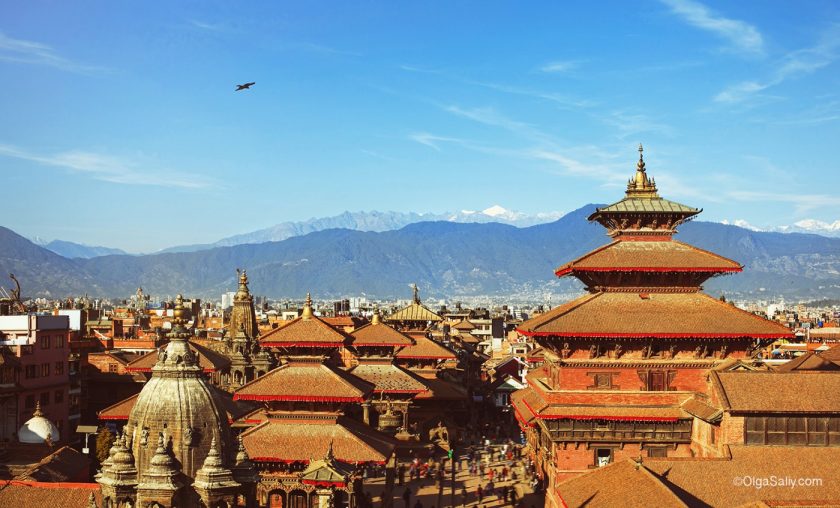 Durbar Square in Patan, Kathmandu. Here you can just walk around, sit and look at the people, or go to one of the rooftop cafes that have this view.
Goddess Kumari in Kathmandu
В Непале у народности Невари принято выбирать живую богиню Кумари. Выбирается она среди маленьких девочек невари примерно как выбирают Далай Ламу. В Катманду живёт целых две Кумари: в самом Катманду и в Патане. Можно посетить любую из них и попросить благословления у живой богини. Небольшая фотоистория о Кумари, живущей в Патане есть в этом блоге: Как живёт богиня в Непале>>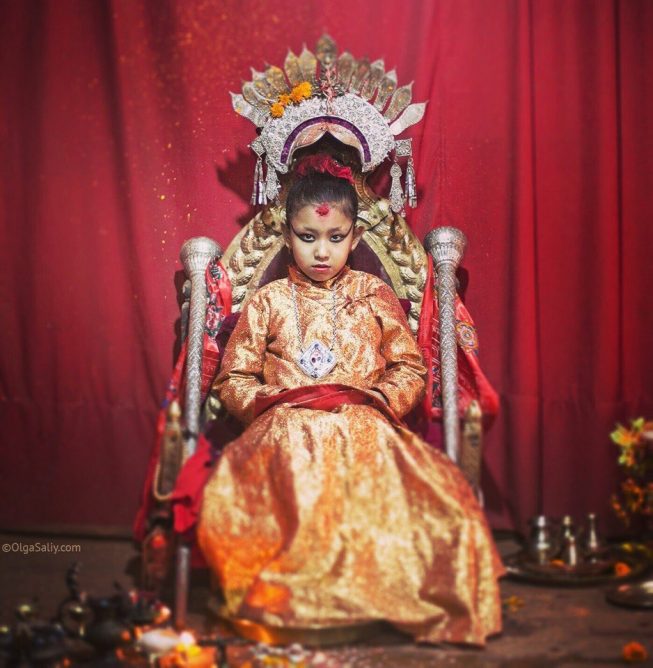 Monkey Temple at Swayambunath
Swayambunath is a Buddhist temple center and village on the outskirts of Kathmandu in Nepal. It is located near Thamel. Admission is free after 6pm, stock up on cookies and bananas. Beware of the monkeys, hearing the rustling of the packaging, they may attack and even bite.
Garden of Dreams, Garden of Dreams in Thamel
A nice place to take a break from the noise of the city and relax on the lawn. They also give out mats and lounge mats. Located right in Thamel (coordinates: 27.714281, 85.314487). Admission is 200 rupees.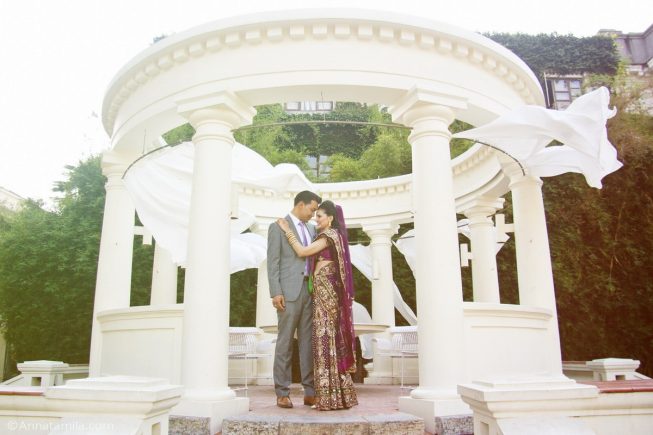 Purple Haze Rock Bar in Thamel.
Popular place. Powerful Nepalese rock bands play here (foreign hits mixed with their own). Admission is free, assuming you order something. In fact, no one is watching;) Located here: 27.714398, 85.310450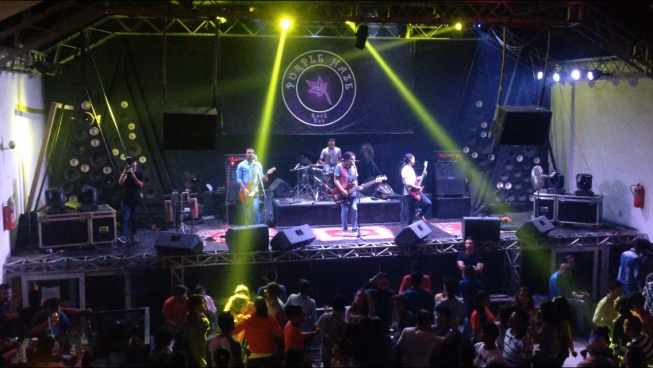 Purple Haze Rock Bar.
Kulfi Ice Cream.
Be sure to try the Kulfi Ice Cream. Only here it's made just right: milk, cashews and other nuts, sugar and some raisins. It only costs 50 rupees, and you can't find it in regular stores.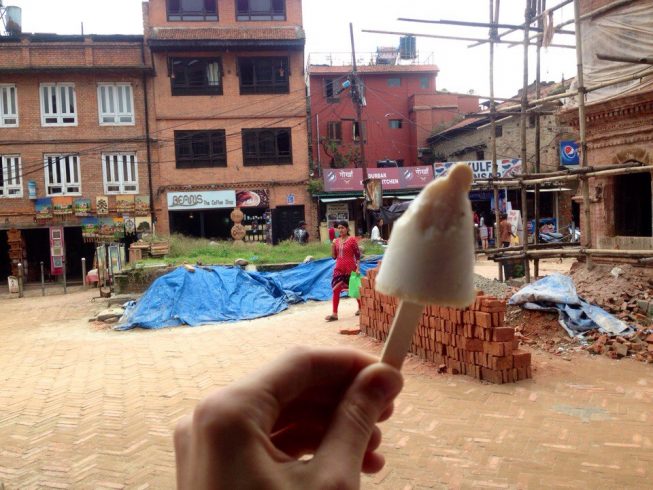 Kulfi ice cream
Pashupatinath – a temple-crematorium in Kathmandu
It is considered the most important Shiva temple in the world. This is where the rites and cremations of the dead take place. If you live in Bodo district you can get here on foot, the temple is located here: 27.710435, 85.348650 The entrance to Pashupatinath costs 1000 rupees.
The entrance to Pashupatinath is inhabited by Sadhus and citizens dressed as Sadhus. True Shivaist sadhus do not seek better rebirths, but seek to comprehend the higher worlds. The Sadhus here smoke sacred cannabis and collect money from tourists for photos of their unusual personas.
Opposite the Sadhu sits Milkhi Baba, a holy elder who eats only milk. Above him hangs a plaque in English, "Here sits the great saint Milkhee Baba," with a brief biography.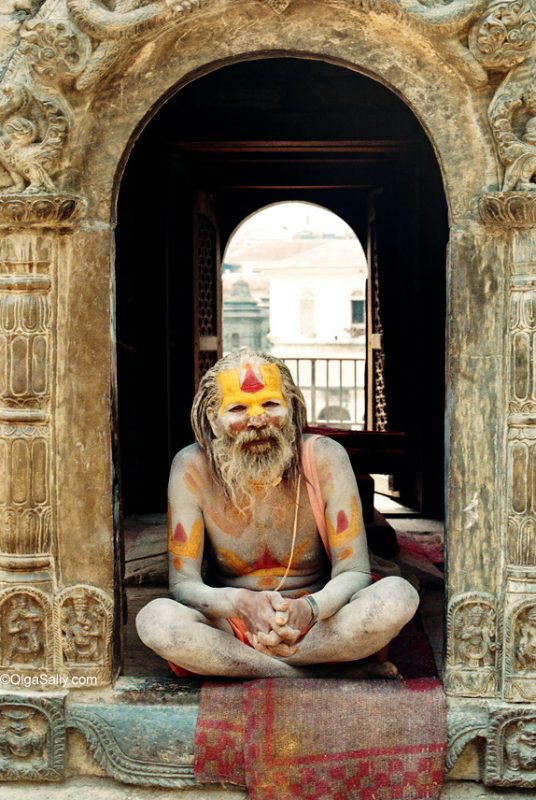 Bhaktapur
The ancient city of Nevar (the city on this spot was in the VII century BC) is 16 km from Kathmandu, which is worth a night, because all the unique atmosphere of these ancient streets can be seen either early in the morning, before the tourists arrive, or in the evening. There is a fee to enter the city, but you can find free entry through the courtyards. From Kathmandu you can take a bus from Ratna Park in Thamel or take a cab.
→I recommend you to see Artem Zhushman's photo compilation about Bhaktapur: Bhaktapur – the living Nepalese Middle Ages.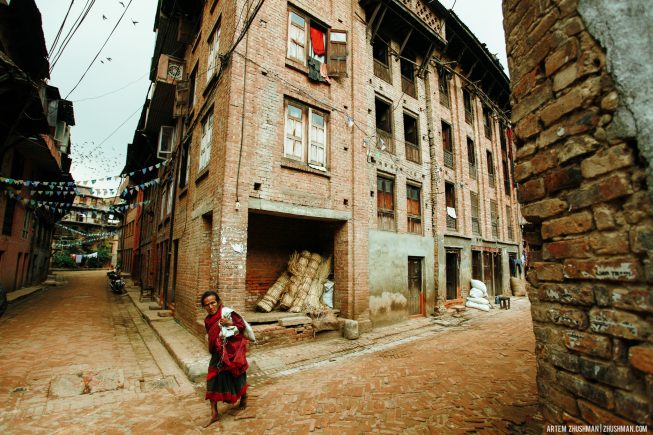 Photographer Artem Zhushman
Motorcycles and scooters for rent in Kathmandu
If you're confident with your bike, you can rent one, (on average $10 depending on steepness) and take a tour on your own. Look for "Bike in hire" or "Motorbike rent" signs.
A good office to rent bikes: facebook.com/citymotorbike
The license in Kathmandu and the surrounding area is not asked for, unlike Pokhara, where I personally was stopped 2 times. But in that case, I got a Thai driver's license. If you have a Russian, they will also fit (asked the policeman).
According to Nepalese rules enough that the driver was in a helmet. But if there are two of you, ask for a second helmet, because the traffic is wild here!
I highly recommend that you walk around and get accustomed to the city first, and think about whether you're really ready to drive here.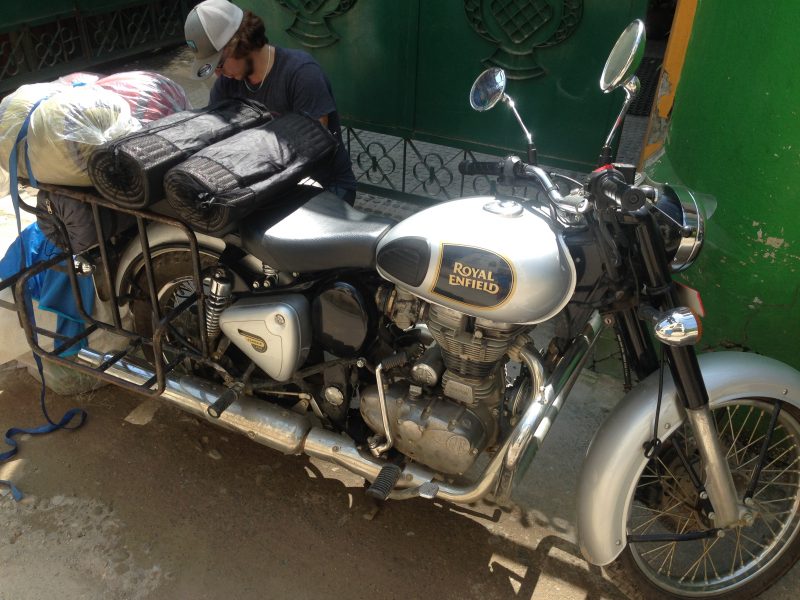 The Honda Hero scooter is very popular, it is quite reliable and has enough power to drive up the mountain. As for motorcycles, Indian Pulsar and well-known among motorcyclists Royal Enfield. Honda and Yamaha are also quite common.
A little bit about Nepal's history
Nepal was once very prosperous, active in trade and developing. But after England intervened, and with the death of the savvy ruler Prithvi Narayan Shah in 1775, the feuds began. For many years they could not divide the power and this had very sad consequences. In 1846 a bloody massacre in the Kot palace buried almost the whole top Nepalese nobility (something reminiscent of Russian history, isn't it?).
The Rana family came to power and secured the hereditary position of prime minister for life. And the kings were now under house arrest, though they remained the rulers of the country (!).
Nepal was mired in poverty. The "new dynasty" only cared about themselves, not about building roads, schools or hospitals. This went on for a little more than 100 years, then came the friction with the royal family, power passed from one person to another. And all this led to what we have now:
May 28, 2008. Nepal's Constituent Assembly declared Nepal a Federal Democratic Republic. They decided to turn the Royal Palace into a museum.
Nepal is economically very dependent on India. For example, when it decided to be independent in 2015, the Hindus raised fuel prices, which led to a crisis.
I recommend checking it out:
– A little more on Nepal's politics and history
©Anton Shakhmanov and O. Salii. Copying of material is forbidden.
Did you like the article? I will be very grateful if you tell your friends about it:
You can rate this article: ( 4 ratings, average: 5.00 out of 5)