Discovering Paris: 20 best places to visit in the romantic capital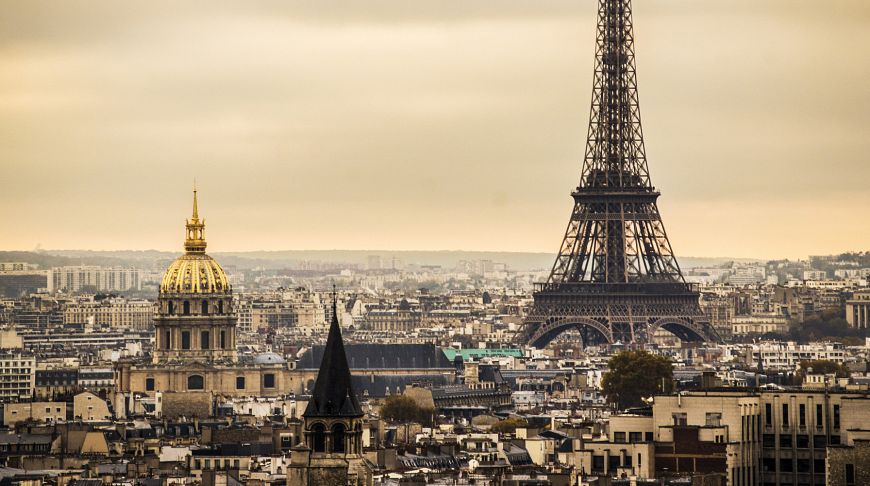 Do you want to get acquainted with the French capital and see the most beautiful places of Paris? We'll show you the most beautiful places in this romantic city. Share your favorite places for walks and photo shoots in the comments!
Musée du Louvre
Nearest metro stop: Louvre – Rivoli (1)
Louvre is the main cultural treasury of Paris, its halls hold many priceless works of art.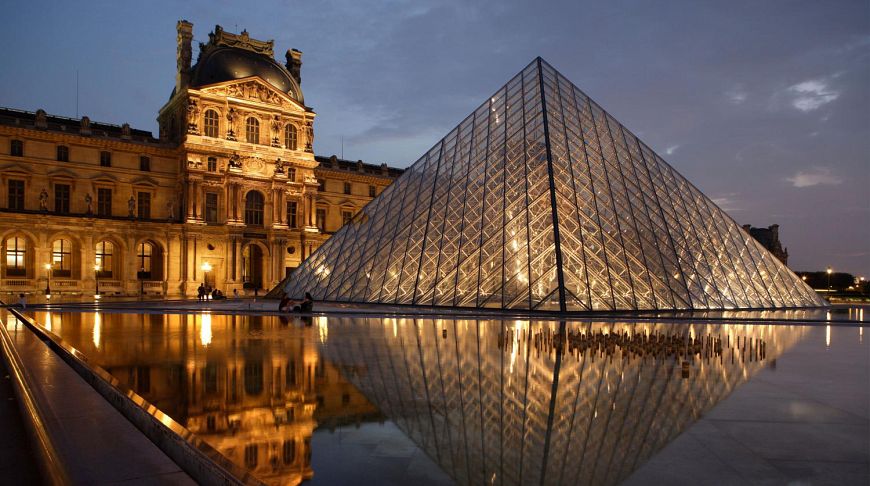 Photo: francetvinfo.fr 2
"Galeries Lafayette
Address: 40 Boulevard Haussmann, 75009 Paris
Nearest metro stop: Chaussée d'Antin – La Fayette (7, 9)
Even if your wallets and bank cards are not big, be sure to walk around Galeries Lafayette. It is very beautiful here! Especially since the halls of the main Parisian department store will soon undergo a noticeable change in preparation for the Christmas holidays.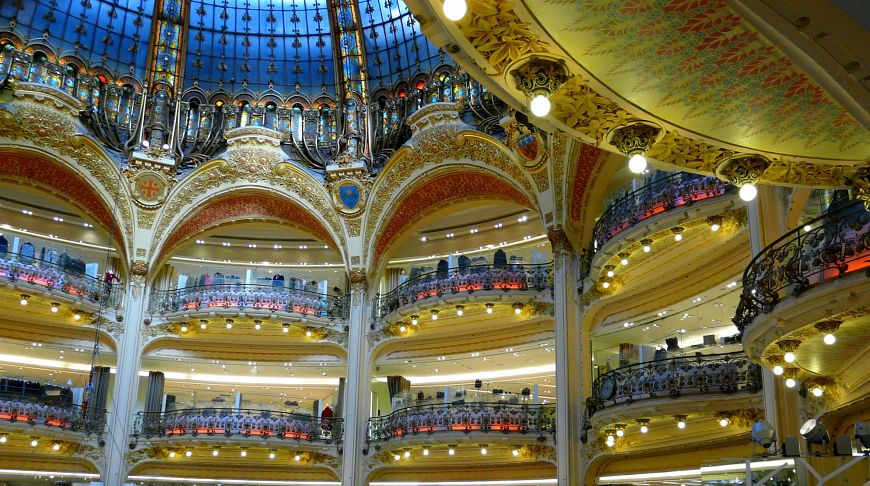 Photo: commons.wikimedia.org 3
Rue Crémieux
The nearest metro stations are Quai de la Rapée (5), Paris Gare de Lyon (1, 14 + RER A, D).
A little crowded but very beautiful place, where you can arrange a chic photo shoot.
Photo: 500px.com by Marc Batty
Jardin des Tuileries
Nearest metro stations: Tuileries (1) and Concorde (1, 8, 12)
The Tuileries Garden is beautiful at any time of year and in any weather. Moreover, it has a remarkable location – in the heart of the city, close to the main sights. The famous Champs-Elysées, the Louvre, the Bridge of Arts, the Place de la Concorde with the largest sundial in the world are literally just a few steps away.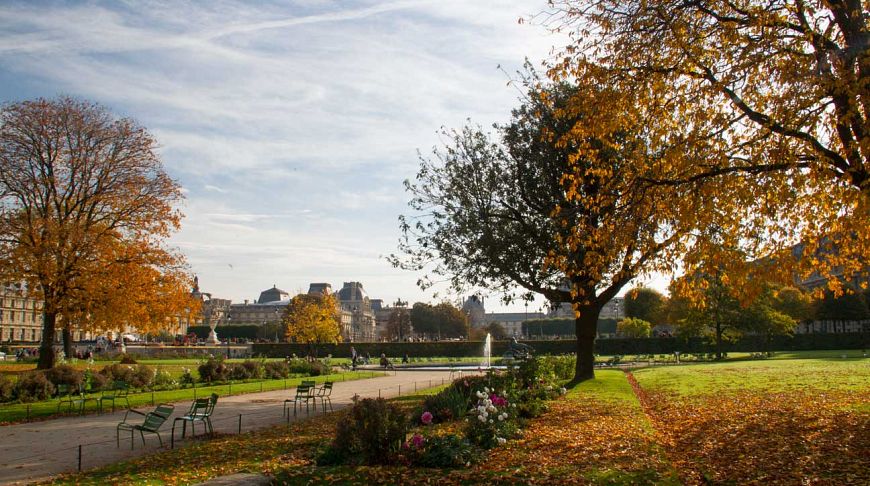 Photo: parisianist.com 5
Musée d'Orsay
Address: 1 Rue de la Légion d'Honneur, 75007 Paris
Nearest RER station: Musée d'Orsay (C).
Everyone will be interested to see the collection of this museum and admire the right bank of Paris through the dial of an enormous clock.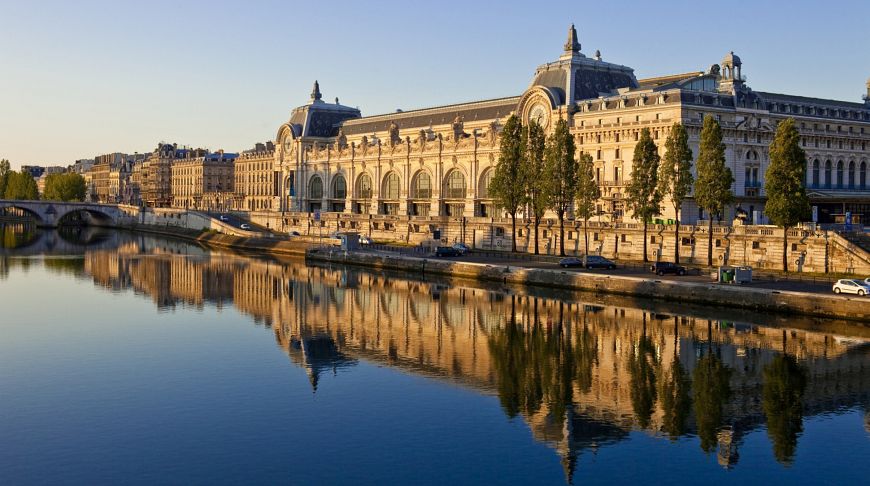 Photo: lonelyplanet.com 6
Le Musée de l'Orangerie
The nearest metro station: Concorde (1, 8, 12).
Here you can find works by the great impressionists and post-impressionists: Monet, Renoir, Modigliani, Paul Gauguin and others.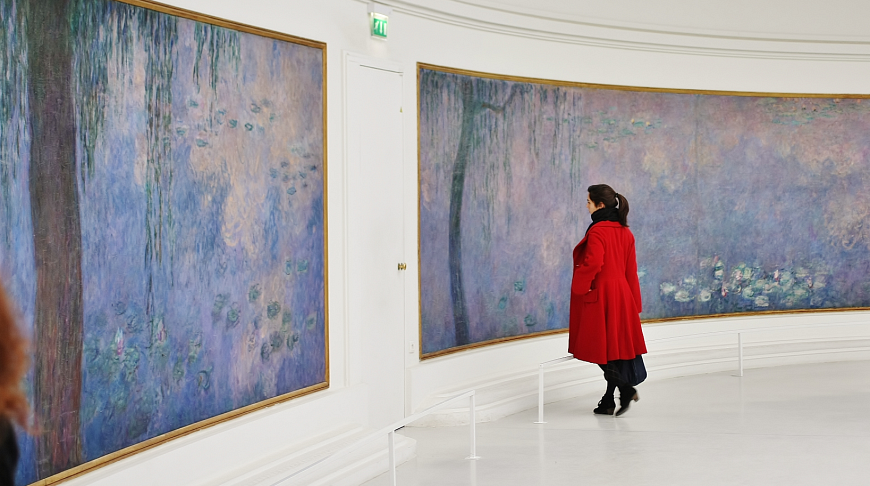 Photo: parisattitude.com 7
Palais de Justice de Paris, Sainte Chapelle
Address: 8 Boulevard du Palais, 75001 Paris
Nearest metro stop: Cité (4)
Say no more about the beauty of Sainte Chapelle. Just visit this beautiful chapel! Here you can also explore the gloomy Château de la Conciergerie, whose fate we told you about here.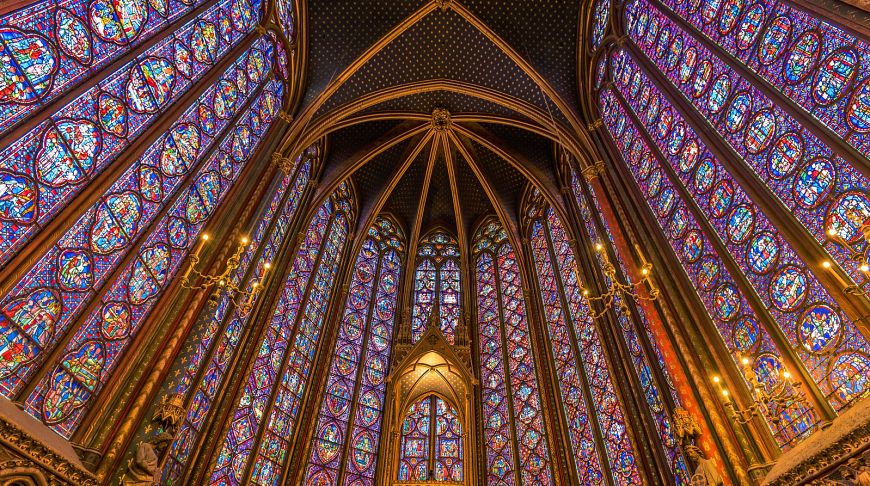 Photo: theroaminglama.wordpress.com 8
Basilique du Sacré Cœur
Address: 35 rue du Chevalier de la Barre, 75018 Paris
Nearest metro stop: Abbesses (12)
The snow-white Sacré Coeur, built in memory of the victims of the Franco-Prussian War, is the jewel of Montmartre and the whole of Paris.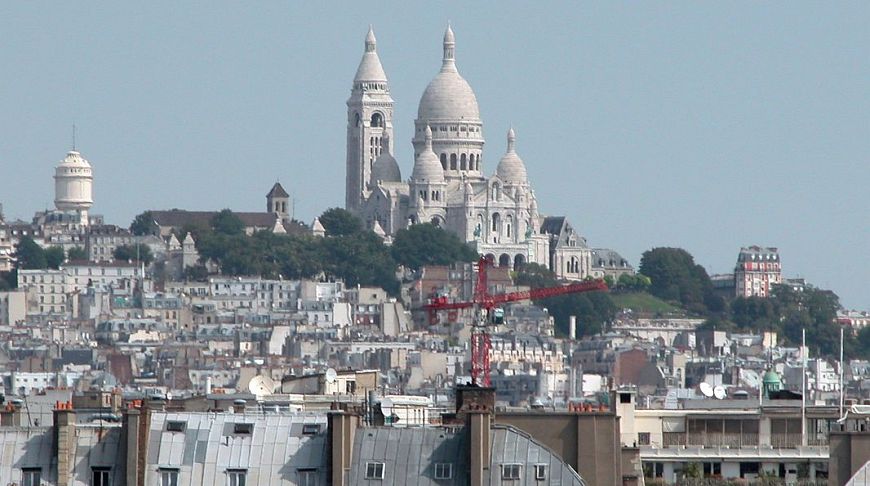 Photo: mountainsoftravelphotos.com 9
Arc de Triomphe de l'Étoile
Address: Place Charles de Gaulle, 75008 Paris
Nearest metro stations: George V (1), Kléber (6) and Argentine (1).
The Arc de Triomphe is one of the main attractions of Paris, which is always full of noisy tourists. At its top is an observation deck with a great view of the city.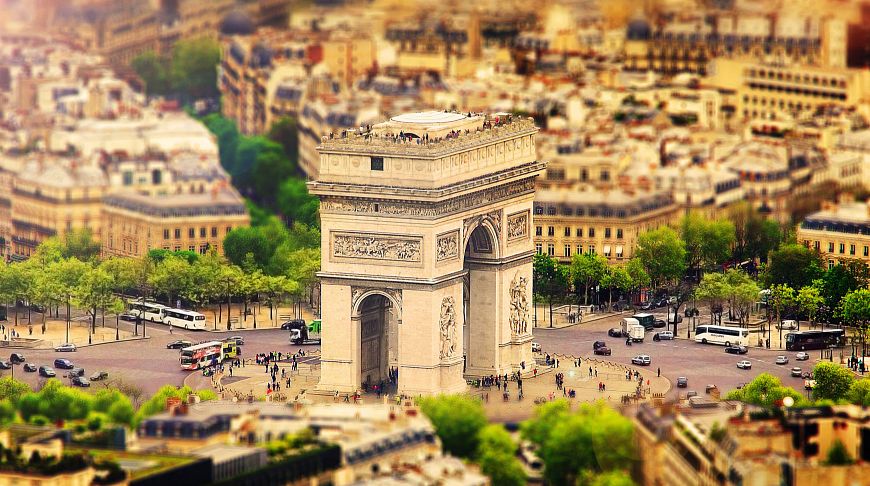 Photo: iorise.com 10
Père Lachaise Cemetery
Address: 16 rue du Repos, 75020 Paris
Nearest metro station: Père Lachaise (2,3)
Not the most fun place to stroll, which nonetheless has a unique atmosphere and beauty. Whose graves you can see here, we told you here.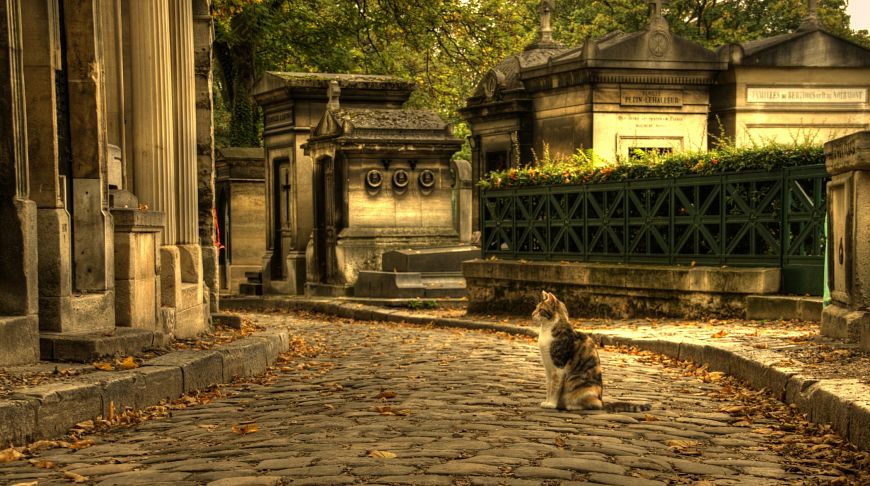 Photo: mapio.net 11
The Eiffel Tower
Address: Champ de Mars, 5 Avenue Anatole France, 75007 Paris
Nearest RER stations: Gare du Champ de Mars Tour Eiffel (C) and Pont de l'Alma (C).
Nearest metro stations: Bir Hakeim (6), École Militaire (8).
The main beauty of Paris should be visited by every resident and guest of the romantic capital. Period. You can also admire the Eiffel Tower from the Trocadero Square on the opposite bank of the Seine.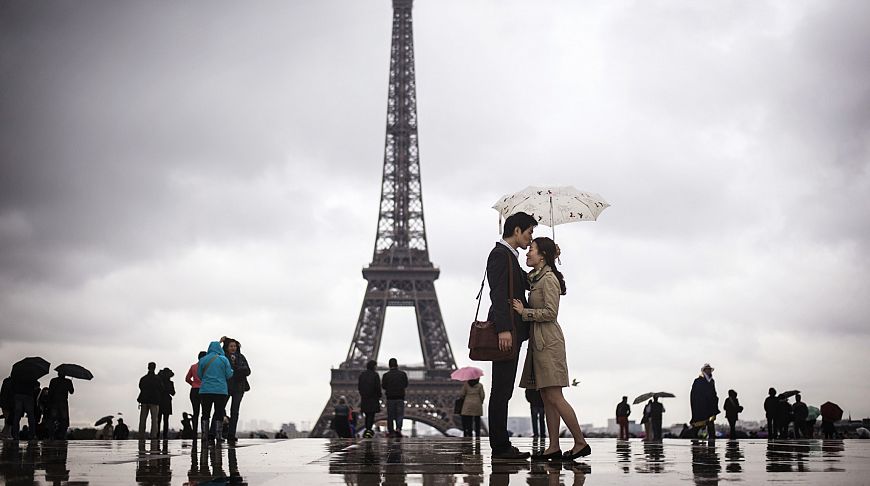 Photo: pinterest.com 12
Musée Jacquemart-André
Address: 158 Boulevard Haussmann, 75008 Paris
The closest metro stops are Miromesnil (9, 13) and Saint-Philippe-du-Roule (9).
The French Art Museum is the second most important museum of Paris after the Louvre. You can see the works of Donatello, Botticelli, Rembrandt and other prominent masters.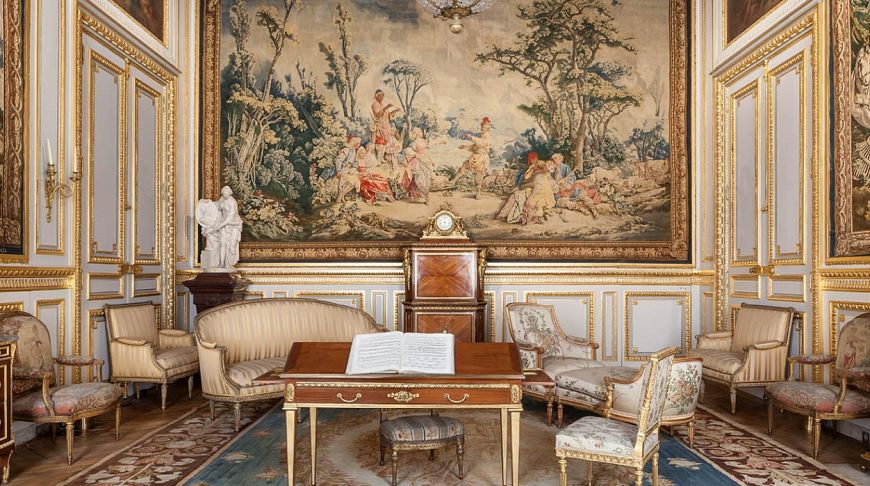 Photo: musee-jacquemart-andre.com 13
Fondation Louis Vuitton
Address: 8 Avenue du Mahatma Gandhi, 75116 Paris
Nearest metro stop: Les Sablons (1) and Porte Dauphine / Maréchal de Lattre de Tassigny (2).
We agree, the Louis Vuitton Foundation building is quite spectacular and you want to see it with your own eyes!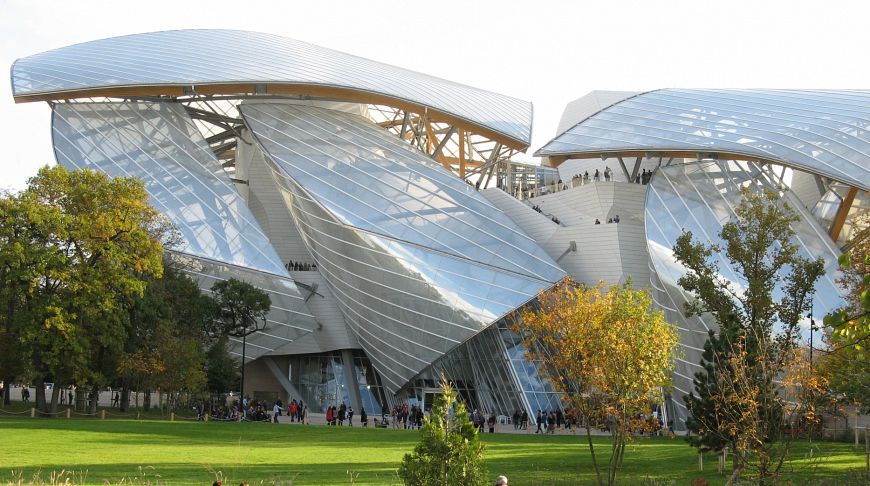 Photo: fr.wikipedia.org 14
Notre-Dame de Paris
Address: 6 Parvis Notre-Dame – Pl. Jean-Paul II, 75004 Paris
Nearest metro stop: Cité (4)
The world-famous Notre Dame is undoubtedly the pride and the beautiful heart of Paris.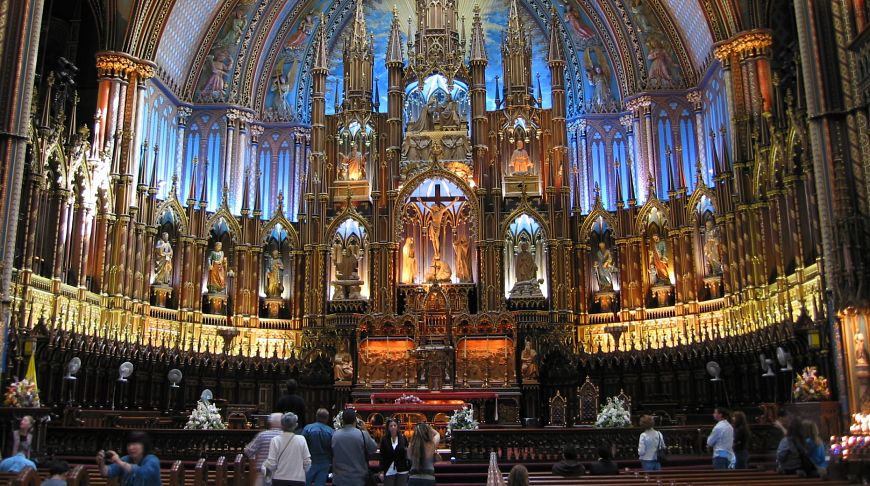 Photo: pcwallart.com 15
Opéra Garnier
Address: 8 rue Scribe, 75009 Paris
Nearest metro stations: Opéra (3, 7, 8), Chaussée d'Antin – La Fayette (7, 9) and Auber (RER A).
Getting tickets to the Opéra Garnier is a big gamble, but anyone can walk around the foyer of the theater. The Grand Opéra is open to the public.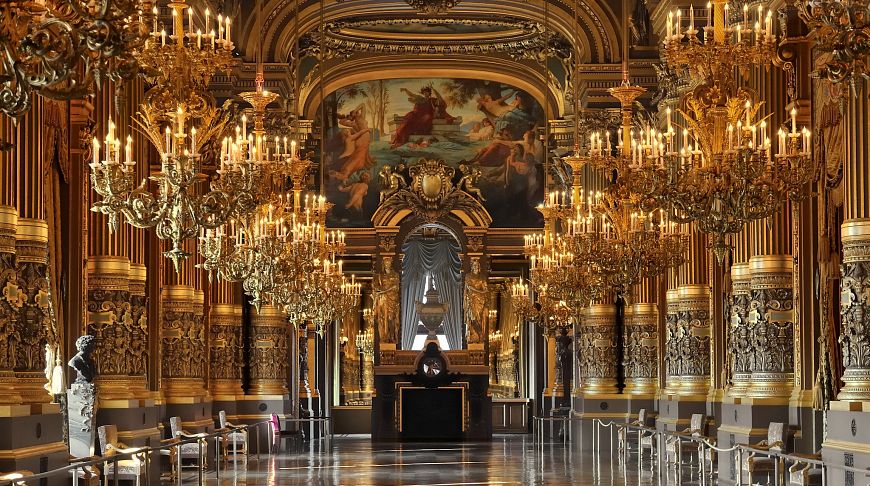 Photo: en.wikipedia.org 16
Center Georges Pompidou
Address: Place Georges Pompidou, 75004 Paris
Nearest metro stop: Rambuteau (11).
The Pompidou Centre for Contemporary Art is a bright spot in the gray area of Paris. Street artists often gather around its walls.
Photo: lexpress.fr
Le Centre Pompidou has a glass escalator overlooking a beautiful view of the city, in addition to its exposition and unusual design.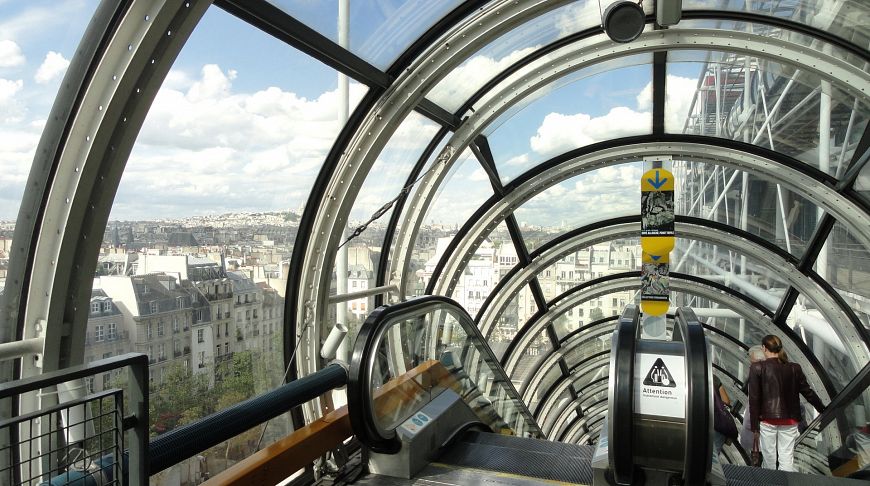 Photo: unpetitpoissurdix.fr 17
Luxembourg Gardens (Jardin du Luxembourg)
Nearby RER stations: Luxembourg (B) and Port-Royal (B).
A stroll through an autumn park is a wonderful thing. Especially if it's the charming Luxembourg Garden with its Medici fountain, which was built back in 1624.
Photo: fabientijou.com 18
Pont Alexandre III
Nearest metro station: Invalides (8, 13 + RER C)
Good, how good Pont Alexandre III is! It's probably not only the largest but also the most beautiful bridge of the romantic capital.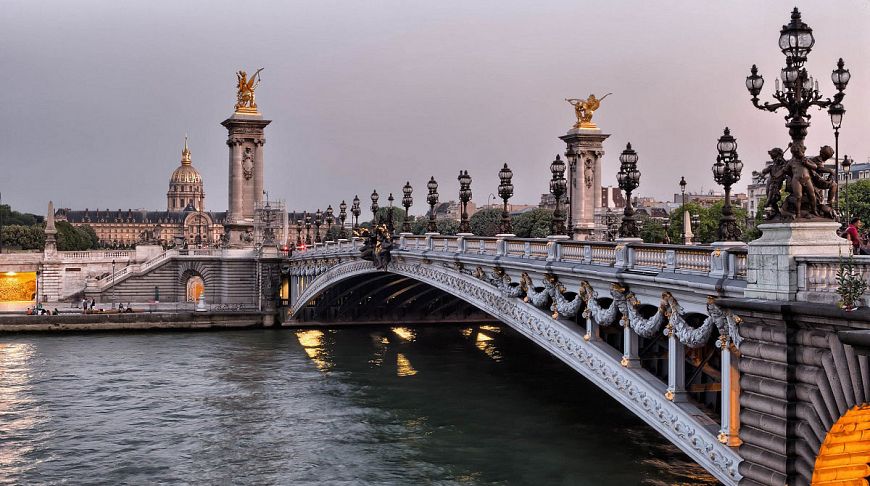 Photo: spottedbylocals.com 19
Panthéon
Address: Place du Panthéon, 75005 Paris
Nearest RER station: Luxembourg (B)
The Pantheon is located not far from the Luxembourg Gardens and is attractive first of all because of its majestic architecture. And also because the remains of many prominent Frenchmen are preserved here.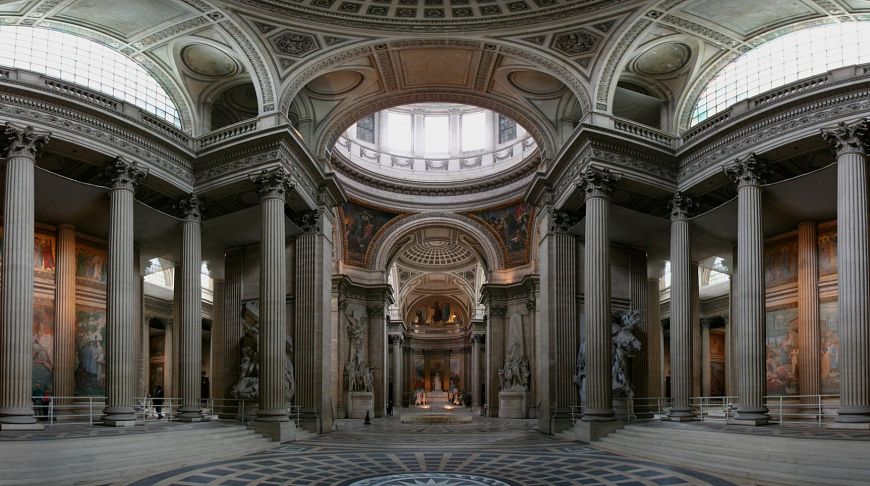 Photo: en.wikipedia.org
Seine Embankment
Speaking of strolling around the romantic capital, it would be a real crime to remain silent about the banks of the Seine. Even if your trip is for a short time, leave some time to walk along the promenade, admire the river and watch from the side the fast life of Paris.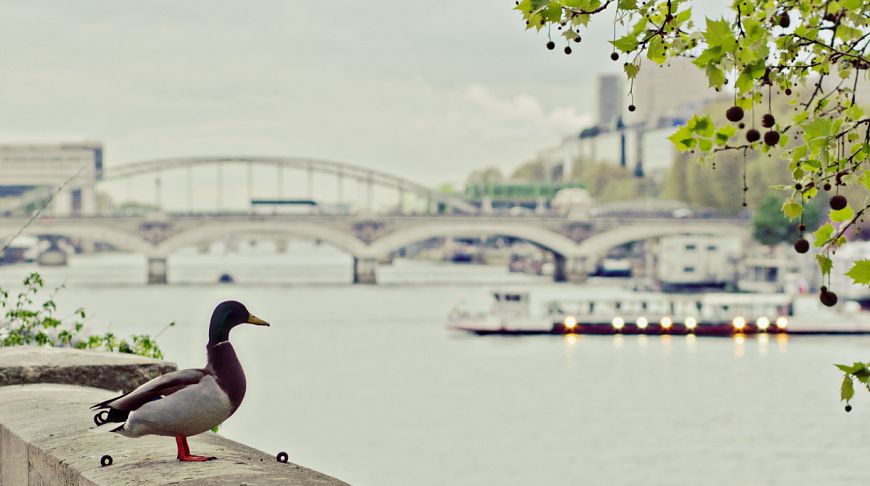 Photo: paris-portraits.com
If you have some free time, take a short cruise on the Seine. It's guaranteed to be fun!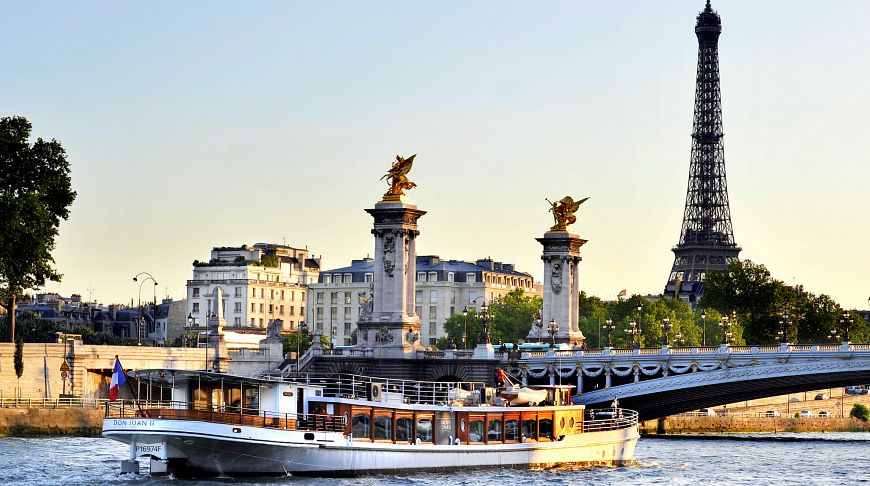 Photo: universal-tourguide.com
We also recommend a stroll through the pretty streets of the Latin Quarter and Saint-Germain-des-Prés, and check out the Arab Peace Institute for a view of the Seine and Notre Dame.
Want to know where the best viewpoints in Paris are? We told you about the places with the most beautiful views here.