Race tracks in Poland. Check out where you can go crazy behind the wheel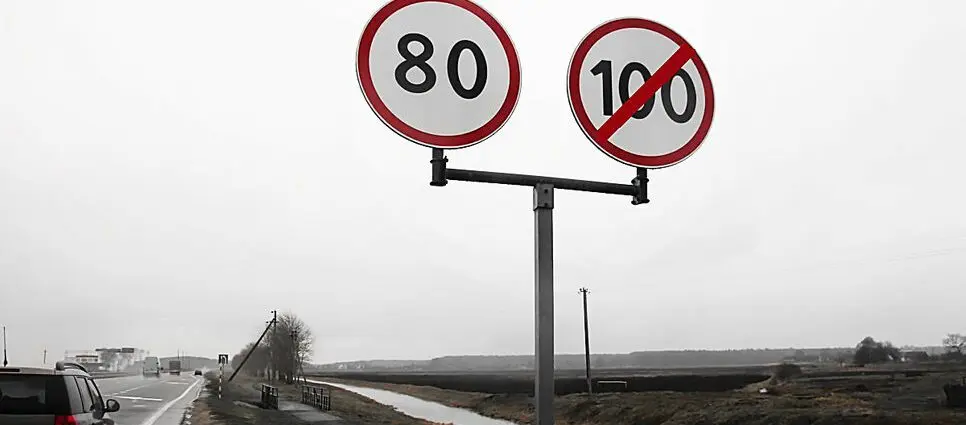 Let's face it, on state roads (even if we are talking about highways) you will never feel like a car racer. Sure, you can try, but then you risk not only a fine, but also your own health and the health of other road users. This is not a wise decision. Especially since your dreams of a fast ride will be realized on numerous racing circuits in Poland.
Do you want to know what the racer feels? Raise your adrenaline level? Or maybe you are a lucky owner of a fast car and want to test its potential to the maximum?
All this you will do on the track. More importantly, you'll get to experience fast driving in safe conditions. Interested? Then we have no choice but to ask the question: where to go to the track?
You will find the answer in the article.
All photos in the article are used under the right of citation.
Freeways of Poland – Top 6
Of course, you will find a lot more than six racetracks in the country on the Vistula River. However, we decided to start our list with the places that stand out from the rest.
If you're just starting your adventure with interest rallies, start with these tracks. You won't regret it.
Poznan track.
The Poznan track is one of the most popular facilities of its type in our country.
What sets it apart from others?
For example, the fact that it is the only car in Poland that has the approval of the FIA (Fédération Internationale de l'Automobile), that is, the International Automobile Federation. It allows Tor Poznań to participate in the organization of races of the highest level – both motorcycle and car races.
How is the route itself?
It just so happens that there are two of them on the website. The first is a car and motorcycle (length 4.1 km), which offers up to 11 turns and many long and straight sections with asphalt. The second is for karting (1.5 km long) and offers 8 turns and several straights. As for the width, it is 12 m on both routes.
Out of curiosity, let's add that the track has been used by such celebrities as Michael Schumacher, Jackie Stewart, Lewis Hamilton or our compatriot Robert Kubica. In addition, the final look of the track was influenced, among others, by Bernie Ecclestone (former F1 boss).
The Silesian Ring
We started with the most popular, and now it's time (until recently) the newest race track in the country. The Silesian Ring is located at Kamien Sleński Airport (near Opole), where it was opened in 2016.
There is no denying that the track will appeal to many four-wheelers.
The main track is 3.6 km long, making it the second longest track in Poland (right after Poznan). It includes 15 turns and several straight sections (including one 730 m long, ideal for speed testing strong cars). The track width varies from 12 to 15 m.
You will also find a 1.5-kilometer karting track. This is just a part of the main track, with 7 corners and several straights (including one 600 m long). Thanks to this you can prove yourself as a driver in any situation.
When it comes to things that are not directly related to driving, Silesia Ring offers tremendous opportunities for events. It includes, among other things:
Event and movie lounge,
a launch tower,
an observation deck,
kitchen and catering facilities,
etc.
Interestingly, the site also features an official Porsche training center. This means that customers and fans of the brand also train on the track.
Yastrjab track.
Considered by many to be the most modern in Poland, Tor Jastrząb offers not only rally opportunities, but also driver training. It is located near Szydłowiec (near Radom) and has several attractions:
The main track,
karting track,
right into the race (1/4 mile).
slip plates that replicate the loss of traction.
The total length of all the courses is almost 3.5 km. Interestingly, they were all built from scratch (and not on asphalt, as is the case with most similar designs).
However, we are primarily interested in the main track. It is 2.4 km long and 10 m wide. Drivers are offered 11 corners and 3 long straights, where they will test the maximum speed of the car.
In addition, Tor Jastrząb also offers accommodation, a restaurant, gyms and other attractions.
Kielce Circuit
This time one of the oldest facilities of this type, since it operates since 1937. Tor Kielce was built in Kielce Maslov Airport, in a very picturesque area.
Drivers have at their disposal a wide runway (1.2 km long) on which they can easily mark routes of various types and degree of difficulty. One circle of Toru Kielce is about 2.5 km with 7 different turns and several straight lines. The longest is 400 m, which is more than enough to test the power of the machine.
In terms of driving dynamics, the company is one of the leaders in the country. You will not run out of strong impressions here!
Track Bemovo.
One of the most interesting institutions of this type for residents of Warsaw and its surroundings, as well as for people looking for a good driving experience. Bemowo racetrack was built on the site of the former Babice airport, thanks to which it has a wide runway of 1.3 km long.
As a result, every race organizer can customize the route for his customers almost as they want.
In addition to rally driving, safe driving training is also offered here. For this purpose, the caterpillars with support plates are used. In addition, you will find rollover and collision simulators here.
It is worth noting that the Bemovo track hosts numerous car events, including the popular Barbork Rally. In addition, Robert Kubica and several other famous Polish drivers have visited the facility.
Tor Uhlenge.
Another facility built on the site of the former airport – this time for training. As a result, it has a runway length of 2.5 km, which provides greater flexibility in planning the route.
High-speed supercar tests are also excellent here. The driver has enough space to feel the maximum speed of the car.
The Ulęż track is located in Nowodwor (near Lublin) – about 100 km from Warsaw. It serves as a place for daily improvement of your riding technique, so you will also find on-site safety plates and training center.
In addition, there are many events, including Track Day, skate days open to amateurs. You don't need much to participate in them. Usually a valid driver's license, helmet and car are enough.
Racetracks Poland – other points of interest
The above six sites of motorsports in Poland are not exhausted. Since there are many more, we have decided to list and describe at least a few in this part of the article.
Here are a few things to know.
Moto Park Krakow Circuit
The youngest and most modern track in the country. It was founded in 2017, which was greatly helped by Michal Kosciuszko, vice-champion of the Junior World Rally Championship. The track in Krakow was supposed to be the embodiment of the idea of creating a place accessible to every car enthusiast.
In many ways it succeeded.
The site has a 1050 m long and 12 m wide track, which is so varied that it gives great driving pleasure and allows you to test your own skills. There are 9 turns and several straight sections waiting for you here.
In addition to the track there is also a training center with three base plates. One of them is shaped like an S. At the moment, it is the only one of its kind in the whole country.
Moto Park Kraków is located very close to the city – only 17 km from the city center.
Lodz track.
Since 2016, riders have access to a modern race track in the central part of the country. The owners of Toru ódź are ideally suited for this location, as the facility is located at the intersection of the A1 and A2 freeways. It functions as a Driving Technology Improvement Center on a daily basis.
What will you find at the site?
One strand of racing and training track over 1 km long, two slip plates, and a state-of-the-art time gauge (Tag Hauer system). A track with steep turns and lots of downhills is great for testing your skills behind the wheel.
What's more, the site also features a track day, during which you drive dynamically without much restriction.
The Bee Trail.
Another very young track, founded in 2015. It is located near Gdańsk and is part of the local traffic center.
What does the facility offer? Three things:
karting track,
a dirt track,
a maneuvering area.
As for what the tigers like best, the main line of the track has a length of more than 1 km. While driving, you will encounter many turns and descents, as well as test the speed of your car on a long straight.
Interestingly, the track also has traffic lights and a timing system. In addition, you'll find many additional training facilities at the facility, including water curtains or systems that destabilize the track.
Crooked track.
In recent years, the number of racetracks in Poland has increased significantly. Curve is another example. The facility is built on the recently closed Pixers Ring track. The location is the town of Osla (near Wroclaw and Boleslawiec).
Krzywa track will give a lot of impressions to fans of racing, as it is 2 km long and 8 m wide, has a completely asphalt surface and an extensive infrastructure of corners (a total of twelve).
You will also find 5 additional episodes, which deal with various disciplines of motorsport. Tor Krzywa is also the venue for many events (including Track Day, which we have already mentioned many times).
The Białystok Rising Circuit
We move to Podlasie. On the track, which (like several of its predecessors) was built on the airport apron. This time we are talking about the Białystok-Krivlany airport.
Thanks to this location the facility has a fully asphalt surface, on which you can easily test the power of supercars. The length of the track is 1,4 km, width 10 m. And modern lighting means that it can be used even after dark.
Moreover, the facility is still being modernized.
In its final version, it will have energy-intensive barriers, earth mounds, bleachers, a spacious parking lot for visitors, as well as medical and technical facilities. It is currently one of the fastest growing tracks in Poland.
Automobile tracks in Poland – summary
As you can see, there is a lot to choose from. In this article we have listed and described only about half of all the facilities available in Poland. This means that there is nothing to stop you, as a car fanatic, from going to a new one every year. This way, not only will you go crazy behind the wheel, but you'll also visit many parts of the country.
Some trails are more educational, others are more athletic. However, they all have one thing in common – they deliver an unforgettable experience.
If you are going to buy one, we wholeheartedly recommend it.
Or maybe you are a regular customer of the tracks or regularly participate in the events that take place there? Then share your experiences and your favorite item with us. Especially if it's not on our list.