10 Gorgeous Barrier Islands in Florida.
With 1,197 miles of spectacular coastline, Florida is full of scenic island destinations for those looking for tropical sun and relaxation. While the Florida Keys tend to draw attention as the most popular island destination, there are endless hidden precious barrier islands that are charming, secluded and remain blissfully unspoiled. Perfect for those seeking peace and quiet, discover some of the most stunning barrier islands you can find only in the Sunshine State.
Shell Key Preserve Shell Key Preserve
Shell Key Preserve
Shell Key Preserve covers 1,800 acres and is one of the most undeveloped islands in the state. Here you'll find a combination of seaweed beds, nesting shorebirds and beach activities perfect for an overnight camping trip or a day out.
Treasure Island, Florida Treasure Island, Florida
Treasure Island
Treasure Island is located on the Gulf Coast in Florida. Here you will find many breathtaking white sand beaches that exude the atmosphere of old Florida. Perfect for families, enjoy this laid-back barrier island near St. Petersburg.
Caladesi Island.
Caladesi is one of the few remaining pristine islands on Florida's Gulf Coast. It is a state park with white sandy beaches that can only be reached by ferry. In this peaceful oasis, cast a line, find wildlife, or kayak through mangroves.
Amelia Island Amelia Island
Amelia Island.
Find complete tranquility on Amelia Island, where pristine beaches are next to many charming B&Bs. Take a horseback ride along the shoreline, and you may be lucky enough to spot a flock of dolphins in the calm waters.
Santa Rosa Island Santa Rosa Island
Santa Rosa Island
Sugar-white beaches and turquoise waters, Santa Rosa Island is a dream vacation destination. Located on Florida's beloved Emerald Coast, you'll find a unique blend of luxurious beach houses with a laid-back atmosphere.
Three Rooker Island Three Rooker Island
Three Rooker Island.
This small barrier island, also known as Three Rooker Bar, has only emerged in the last decade. With its Caribbean blue waters and soft, sweet sands, locals love to escape to this secluded barrier island for a day of fun.
Anastasia Island Anastasia Island
Anastasia Island
Located near St. Augustine, Anastasia Island is home to Fort Matanzas National Monument and Anastasia State Park, a 1,600-acre park. You can find complete solitude while swimming, kayaking or hiking around this picturesque and peaceful barrier island.
Perdido Key Perdido Key
Perdido Key.
Perdido Key is a state park in far northwest Florida, located between Pensacola and Alabama. Consisting of 16 miles of white sand dunes and calm waters, Perdido is a secluded beach area located on the Gulf Islands National Seashore.
Lido Key Lido Key
Lido Key.
A barrier island off the Sarasota coast, Lido Key is known for ecotourism and sunsets from this world. Deep-sea fishing, dolphin watching and sailing are popular activities in addition to shopping and dining in nearby St. Armands Circle.
Captiva Island Captiva Island
Captiva Island
Captiva is located just north of Sanibel Island on Florida's Gulf Coast. It's a magical piece of paradise where outdoor activities reign supreme. Here you can bike, swim, birdwatch and relax away from city life
Florida's 10 Best Islands: Why Key West is considered one of the most popular.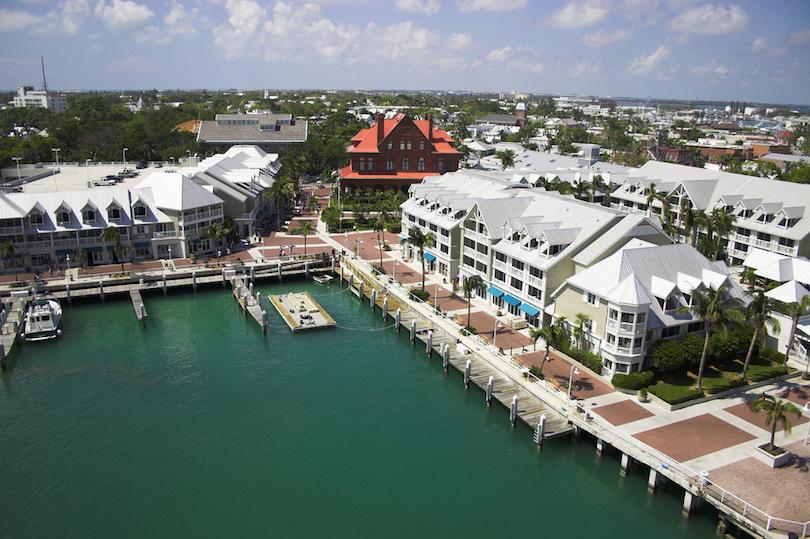 Florida has rightly earned the title of one of the best vacation destinations in America. The state is rich with incredible beaches, amusement parks, and plenty of interesting cities with exciting attractions. Of course, Orlando and Miami have gained some love from travelers, but many overlook some places like "paradise." So here are Florida's most picturesque islands
Key Biscayne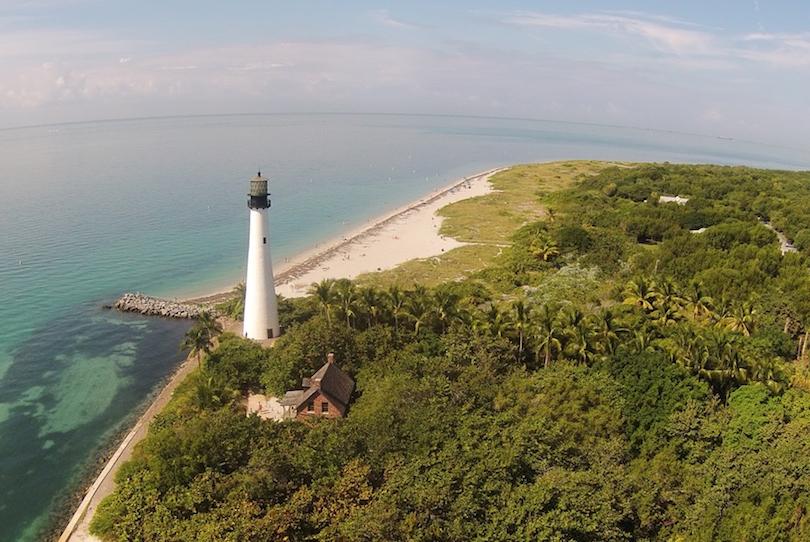 Key Biscayne is a barrier island just south of Miami Beach. Despite its proximity to a major city, this corner is wonderfully peaceful and quiet. It's a great place for outdoor activities as well as relaxing under the South Florida sun. The snow-white beach here stretches for five kilometers, which beckons a large number of residents of the northern regions of America. You can also go to the Bill Baggs Cape recreation area here, where you can kayak and also visit the local lighthouse.
Gasparilla Island.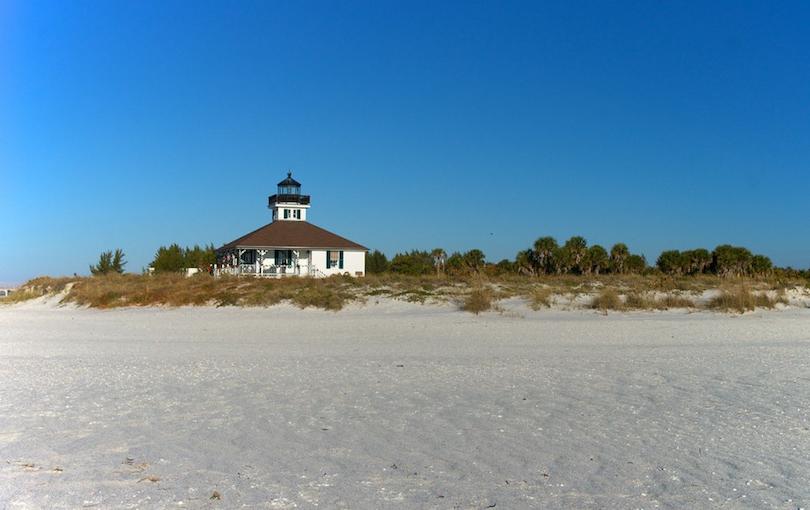 This is a small barrier island located on the west coast of Florida. It is located near the town of Cape Coral. Gasparilla was named so once after a Spanish pirate who lived there. The island is one of the rare places where you can still experience the atmosphere of old Florida. Boca Grande is an amazing beach where every traveler can take a morning stroll and a dip in the cool ocean water. In the southern far reaches of Gasparilla you can see the Port Boca Grande lighthouse, which was lit for the first time as far back as 1890. Visitors who prefer bird watching can take a ride on the Boca Grande Bike Trail, which offers many scenic views.
Siesta Key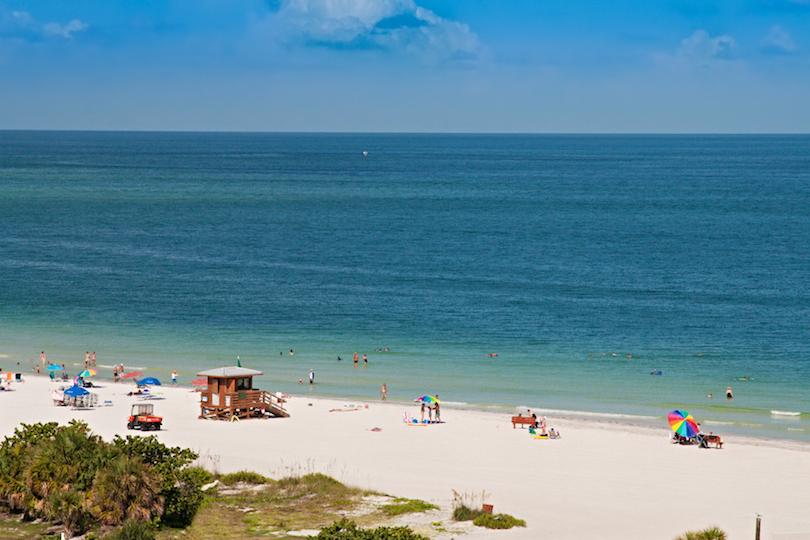 Siesta Key is located near the coast of Sarasota. Most of the island, washed by the waters of the Gulf of Mexico, is a white beach thirteen kilometers long. In the United States, it is known as one of the most beautiful. Many travelers who come to Siesta Key look exclusively for the beach, as there is little that can compare to lying in the sun to the sound of the waves caressing the sand. Walking along the central boulevard, you can visit one of the local restaurants or bars and buy souvenirs in one of the many shops.
Key Largo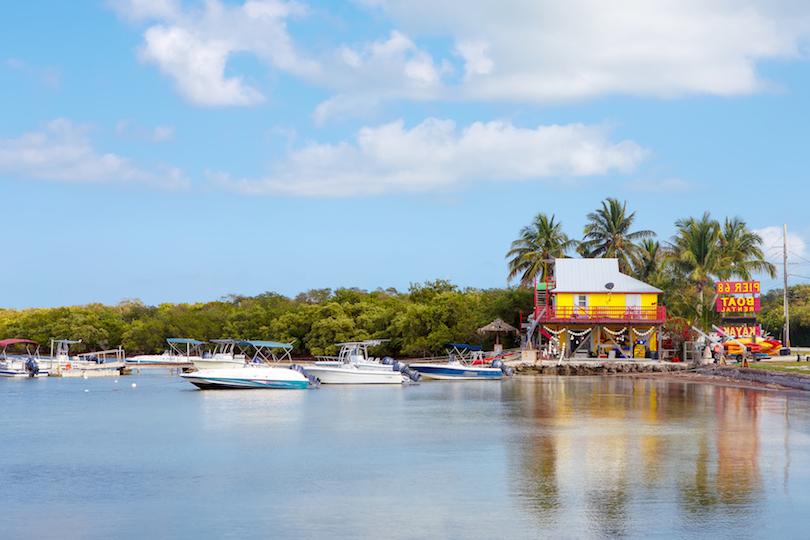 This island is suitable for travelers who choose to explore south Miami, more specifically the city of the Florida Keys. Many travelers bypass Key Largo, but you should still stay here for a while. If you like snorkeling, for example, this island is definitely the place you will want to stay. Be sure to visit the Coral Reef State Park, where you can not only dive underwater, but also learn what snorkeling is all about.
Anna Maria Island.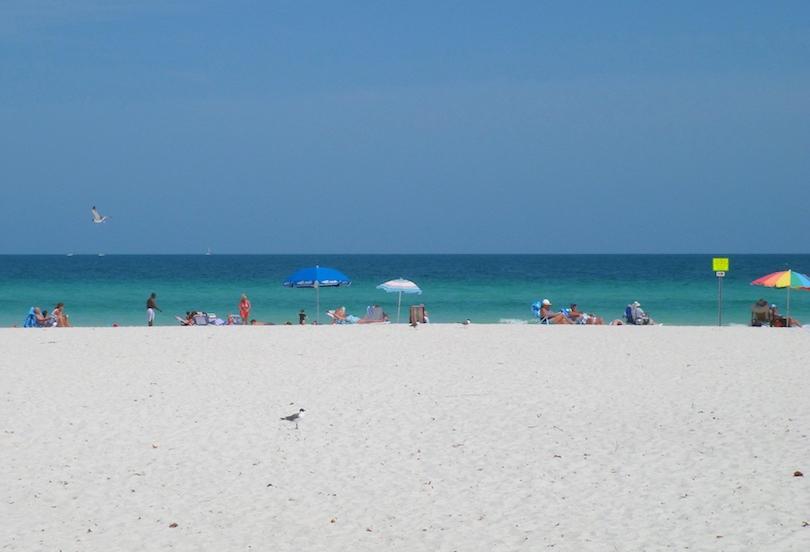 Another barrier island in Florida is located just south of Tampa. The main and most attractive attraction of this place is, of course, the beach. Bradenton and Coquina are the best options for those who want both a nice swim and a couple of sand castles. Anna Maria is also trying to preserve a great deal of its fascinating history and architecture, here it can seem like "old" Florida still exists. A visit to the historic island can be a great way to learn about the Timucchi Indians who once inhabited the area.
Marco Island.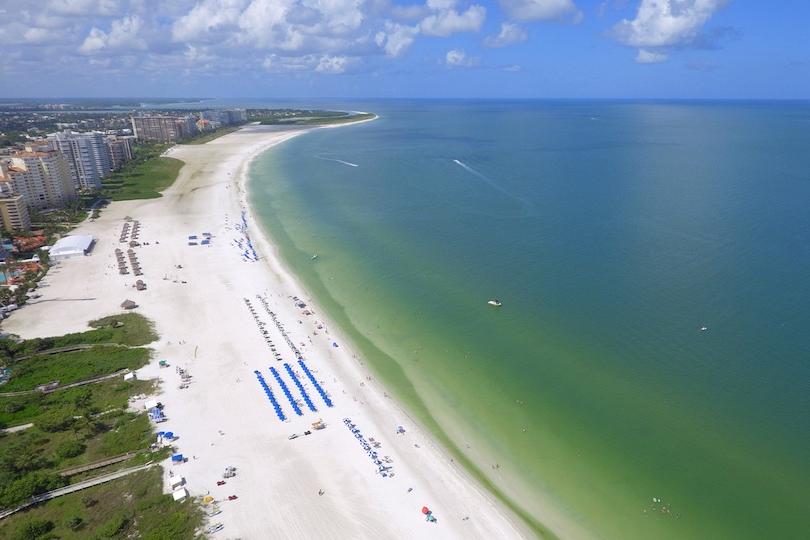 If you move to the bridge that leads from mainland Florida from Naples, you will definitely get to Marco Island. Located on the edge of the Everglades, it is a popular destination for boat tour connoisseurs. On the island, high-rises majestically occupy their places along the coast, which can give travelers spectacular views of the ocean. Marco is a favorite destination for deep-sea fishing enthusiasts, and thanks to the sailing cruises, the island also attracts romantic natures. Of course, Marco also has a number of beautiful beaches, for example, South Marco is known for its spectacular sunsets, and Tigertail Beach is popular for its local seashells.So be careful and watch your step, because the beach is dotted with beautiful seashells that you will want to take with you.
Islamorada .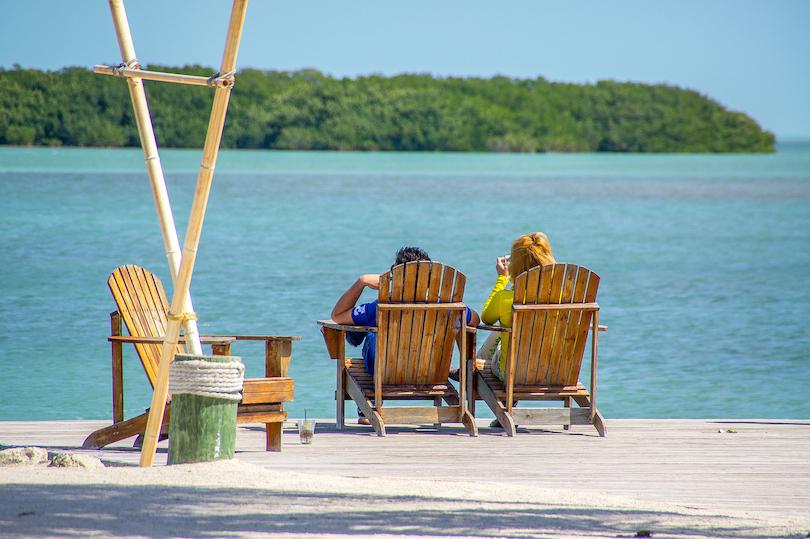 This island is located between Miami and Key West. This amazing place is often referred to as the "capital of the world" of sport fishing. No wonder, as Islamorada attracts a large number of serious anglers as well as ordinary fans of good fishing. If you're the kind of person who knows a lot about tackle, or just loves to fish, you should definitely visit the island, preferably during the fishing season to meet fellow anglers. Baja Honda State Park, by the way, is an iconic place for snorkeling. Also on Islamorada is the Theater of the Sea, where you can ride dolphins and swim with sea lions.
Sanibel Island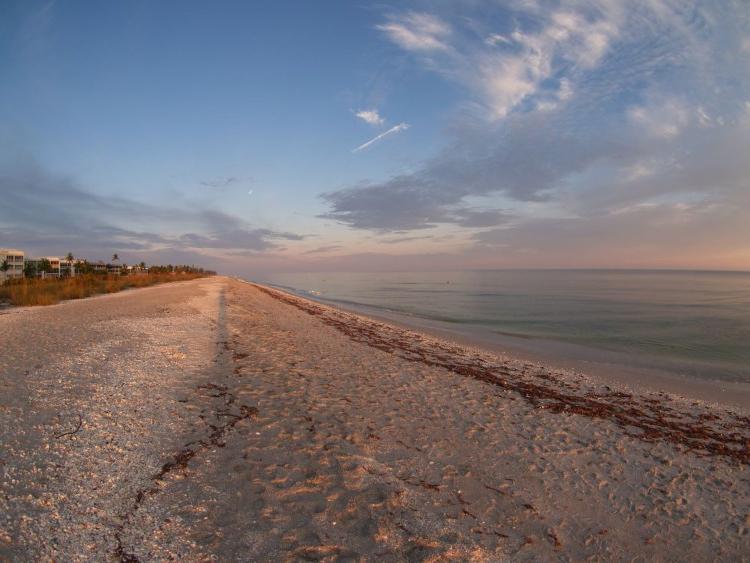 This island is located in western Florida, with its shores lapped by the Gulf of Mexico. Sanibel is an ideal vacation spot, known to be very quiet and comfortable for families. The local beaches are impressive in that you can step into the still pristine white sand. Just watch your step, because you can often find a seashell, which you will then admire and remember the sun and air of Florida. Travelers can also take a tour to the island's historic lighthouse, or watch the rare birds that inhabit the legendary Darling National Wildlife Refuge.
Amelia Island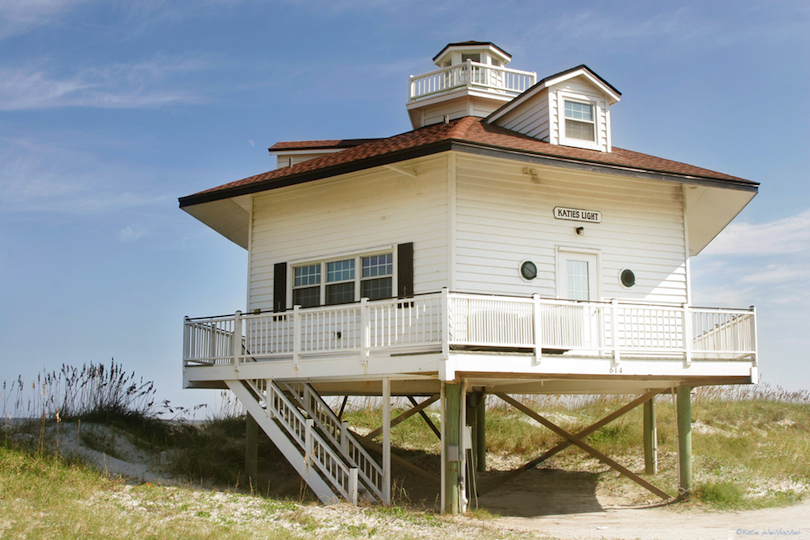 Amelia Island, which is a series of small barrier islands, is located in the northeastern region of the state. Not only is this place known throughout America for its beaches, but it is also a great choice for those looking for variety, as Amelia has both golf and water skiing to offer. Fort Clinch is famous for being the place to learn all about the area, with a variety of fascinating historical data. The original structure stands undisturbed and offers a beautiful view of the beach. Visit the nearby museum and, of course, the souvenir shop.
Key West
Key West, according to many travelers, is the most famous island in Florida. It's a world-famous tourist destination with warm weather year-round, which is the reason for the bustling nightlife. In January or in July, you're sure to find a party to your liking. History buffs should definitely visit the home of Ernest Hemingway, and take a tour of former U.S. President Harry Truman's home. At sunset, visit Mallory Square, where you can see a large number of live performances. Then go to Duval Street, where they sell great seafood and many bars are open until early morning. Come and see for yourself!