Top 25: The best surf spots every surfer should explore
For some, the best trip to the beach involves ideal surfing conditions. Some cities are better suited for surfing than others because of features like wind, tide schedules and topography that create the perfect waves for surfing, whether you're a beginner or a pro. There are many great surf spots along the coast of almost every continent. Are you ready to paddle your board and catch the best waves? Here's a short list of the top 25 surf spots every surfer should visit!
25. Superbank, Gold Coast, Australia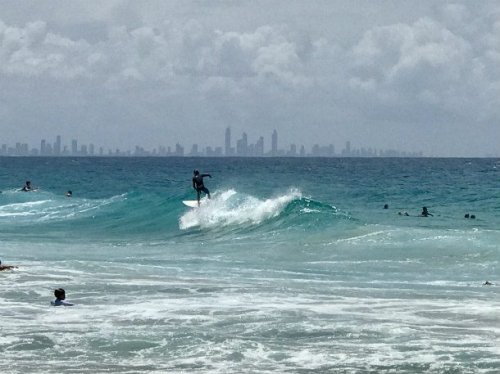 Photo: commons.wikimedia.org
Considered a "surfer's paradise," the Gold Coast is known for its 70-kilometer-long beaches and four epic spots, including Superbank, which is considered one of the best in the world for surfers. Here you'll have a unique experience. The Gold Coast has been beckoning and welcoming surfers for decades, not only because of the quality of its waves, but also because of the space that can fit all the surfers who come here. That's why this place is one of the best places to surf.
24. Pipeline, Oahu, Hawaii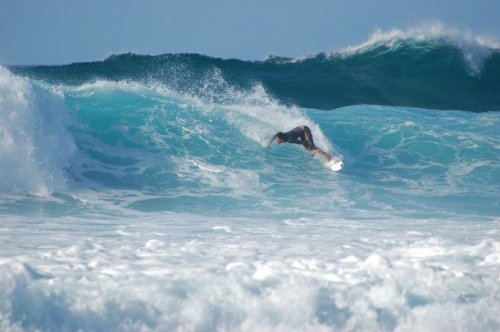 Photo: commons.wikimedia.org
The best place to surf in the United States, Oahu is a popular destination among surfers and is at the top of every seasoned pro's list. Every surfer dreams of conquering a wave at Pipeline. It is one of the most challenging waves in the world, and it makes sense that it can be found on Oahu, the island where surfing began. The waves grow up to six meters high from the shallow base of a sharp reef. If you dare to ride this wave, you will have the best experience of your life.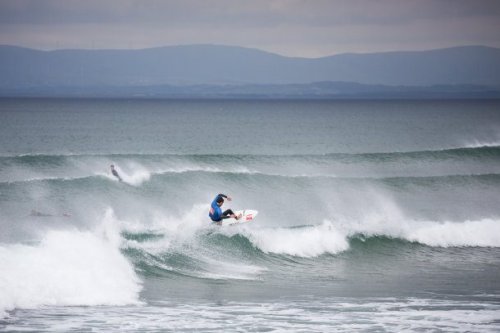 23. Bundoran Beach, County Donegal, Ireland
The cold can scare away novice surfers, but not seasoned professionals. For avid fanatics of shimmering green waters with their surging waves that form by bouncing off capes and flat rocky reefs, it's enough to make them head for Bundoran. Located just a few hours from Dublin, it is one of the world's best surfing spots in Europe.
22. Mentawai Islands, Indonesia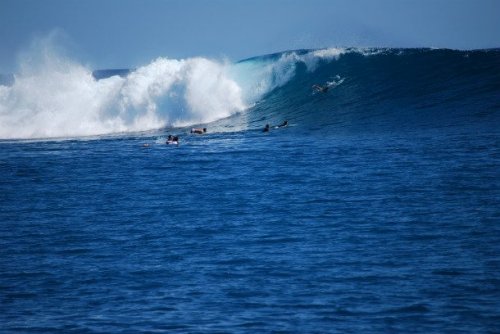 Photo: commons.wikimedia.org
The Mentawai Islands are a chain of 70 islands off the west coast of Sumatra, Indonesia. If you want a barrage of beautiful waves, the southern and northern points of Pagi, Siparo and Siberut are your best bet. This is one of the most stable surf spots in the world, here you can get the most out of your lessons by riding the biggest waves, which are from June to September. You can only get here by ferry or charter, and the most formidable waves include Bankvault, Lance Left and Lance Right, Macaronis and Gilligan for beginners.
21. Indian Ocean, Jeffrey's Bay, South Africa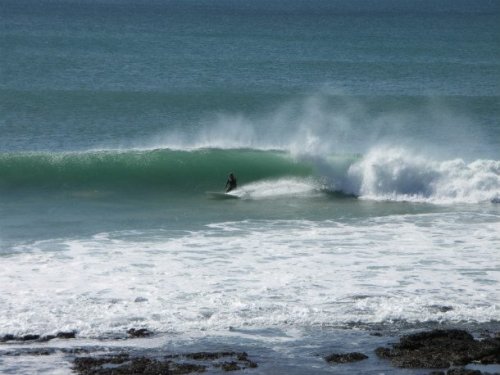 Photo: commons.wikimedia.org
Known to many surfers as "J Bay", this is one of the most famous surf spots in the world, located in the Eastern Cape province of South Africa. This place offers different spots and many wave options, including Boneyard, Kitchen Windows, Magna Tubes, Point, Albatross, and the mother of all waves: Supertubes. The latter is something every surfer at any level should try. It forms the highest wall of water where the most unforeseen scenario can develop. Come to J Bay during the winter months of June through August, or visit the annual Billabong Pro WCT in July, and enjoy great riding on some Blue Flag beaches.
20. Lima, Peru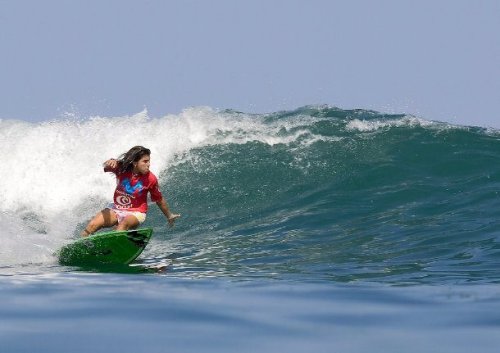 Photo: flickr.com
Peru has more than 1,500 kilometers of coastline. Although only some locals rent boards to tourists and the pebbly beach and gray waters don't look appealing, Lima, Peru's capital, is still one of the most popular surfing spots in the world and offers some of the best waves in all of South America. Waves start at one meter high and fall into three categories: large, medium and small, which is suitable for surfers of all levels. These waves are comparable to those found in Hawaii, but there are far fewer surfers.
19. The Bubble, Fuerteventura, Canary Islands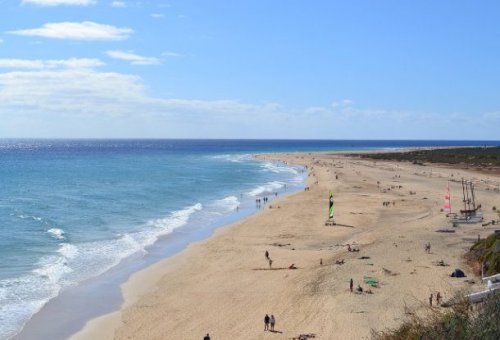 Photo: pixabay
Part of the Canary Islands, Fuerteventura is a mecca for surfers off the coast of Africa. Temperatures here range from 18 to 24°C, so surfers from all over the world are happy with the weather conditions. However, you will have to fight off some unfriendly and aggressive locals who will not willingly let you ride the waves. So, go ride Bubble, but other popular waves include Rocky Point, Harbour Wall, Shooting Gallery, Mejillonas, El Hierro, German Rights, and Esquinzo, which are best experienced from October through March, the "high season" characterized by big waves.
18. Black's Beach, San Diego, California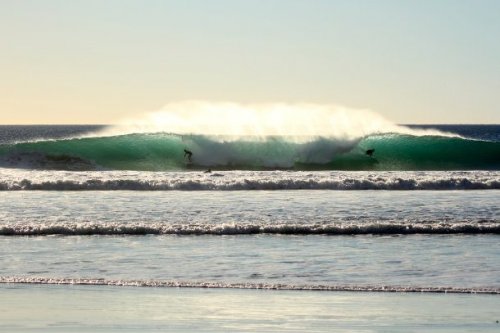 Photo: shutterstock
Black's Beach is suitable for experienced professionals, as it has powerful obstacles that are combined with strong currents, which is not recommended for beginners. This place is considered the best surfing spot in the mainland United States and can accommodate experts in surfing of all kinds. Also, the wind doesn't affect the waves, so you can enjoy the best waves in the Western Hemisphere for the rest of the day.
17. Hossegor, France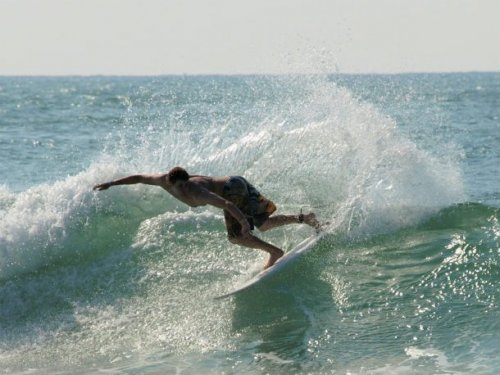 Photo: commons.wikimedia.org
Called the "surfing capital of Europe," Hossegor is located on the Atlantic coast and is known for its rich and famous mansions and homeowners who come for the weekend and prefer to live near the beach. Here you can watch professional surfers ride "tubes" and heavy waves crashing on shallow sandbanks that can rival Hawaii, but without the coral.
16. El Salvador.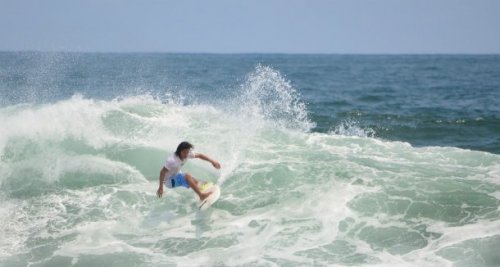 Photo: flickr.com
Facing the Pacific Ocean between Guatemala and Honduras, El Salvador is a natural tourist attraction that is gaining popularity among surfers. Popular surf spots include El Zonte, Sunzal, and La Libertad. The main wave season lasts from March to October, and during this time the waves can reach three meters in height. Just pay attention to the rocky points and take special shoes.
15. Costa Rica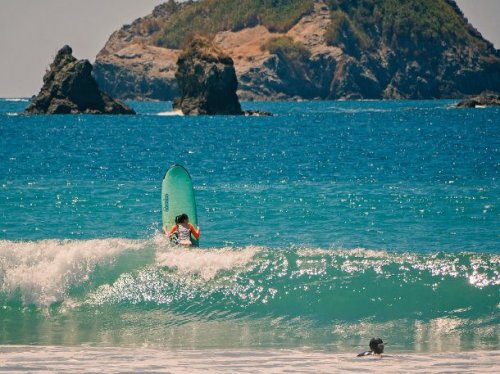 Photo: flickr.com
Costa Rica is a legendary surfing destination where most "hardcore" surfers gather not only to ride the waves year-round, but also to discover many great surf spots. From April through October, you can expect big waves, especially at Playa Naranjo and the estuary at Potrero Grande or Ollies Point. Unfortunately, the road network here is not very well developed, but the price for the trip will not be at all high. Try the 30-meter waves at Tamarindo Beach.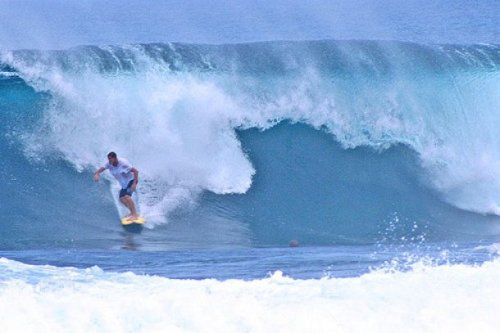 14. Cloud Nine, Siargao Island, Philippines Photo: flickr.com
For daredevils who want to experience the risk of being injured by a wave that crashes against a sharp coral reef, Cloud Nine would be a slice of heaven. Nevertheless, this place is definitely only for professionals. One wrong move and you'll be blown to bits by the ocean floor.
13. Santa Catarina, Brazil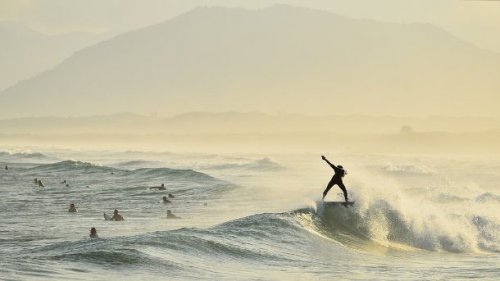 Photo: flickr.com
Santa Catarina has become a surfing destination because of its long consistency and huge variety of waves. Other world-class surf spots in the area include Joaquina Beach, Praia Mole, Campeche and Lagoinha do Leste. If you like competitive surfing, head to Sao Francisco do Sul on the east coast for a fun atmosphere and great food.
12. Sultans, North Male, Maldives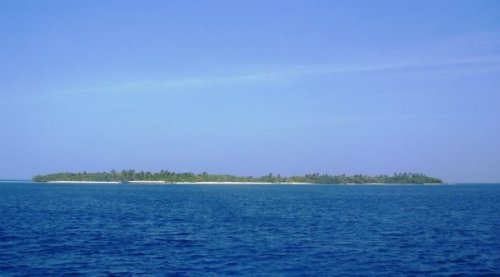 Photo: commons.wikimedia.org
The incredibly beautiful 1190 coral islands of the Maldives have waves that come in full force in the spring. However, you need to equip yourself with the right ammunition, as the sharp rocks can be very dangerous. One of the most famous waves in the Maldives – Pasta Point, you can ride in a 100-meter "tube. If you want to try this big wave, you will have to stay in the exclusive hotel Dhonveli Beach Resort, a night in which costs $343.
11. Samoan Islands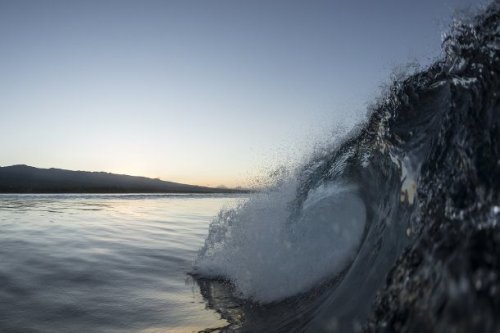 Photo: shutterstock
The Samoan Islands are an archipelago in the South Pacific, northeast of Fiji. It's one of the best places to surf because of its warm water, tropical paradise, and, most importantly, consistent wave quality from April through October, when big waves are formed by strong winds off Antarctica, although there are many other air currents coming from all directions throughout the year. The "classic waves" include Special K, which is the perfect 500m for all surfers, and Coconuts, which breaks on live coral reefs and allows for a 150m ride.
10. Montanita Beach, Montanita, Ecuador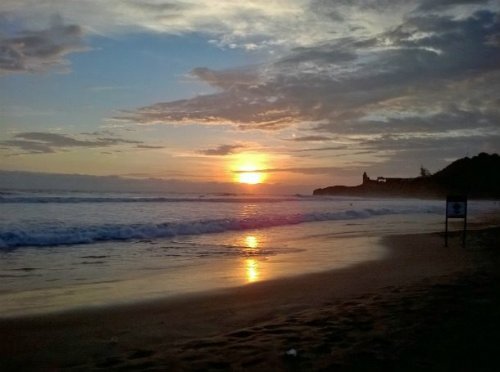 Photo: commons.wikimedia.org
Most people don't know about this place on the west coast of Ecuador, where only 1,000 locals live. Nevertheless, this secret place is popular with many surfers because they are familiar with the locals, who are friendly. After surfing, guests can relax at the bar in the village for a fresh fruit cocktail or a Tibetan massage.
9. Manu Bay, Raglan, New Zealand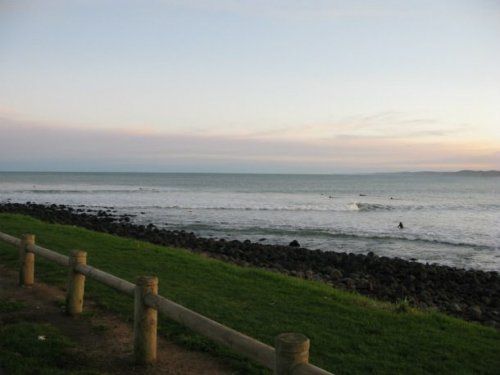 Photo: commons.wikimedia.org
This place became famous in the 1960's for being the home of the surf town Endless Summer. It's a sleepy town with bars and cafes where you can drink healthy New Zealand cocktails and eat fresh cakes. Manu Bay has waves that can rise from a meter to three meters, which you can take advantage of if you're lucky.
8. Riyuewan, Sanya, Hainan, China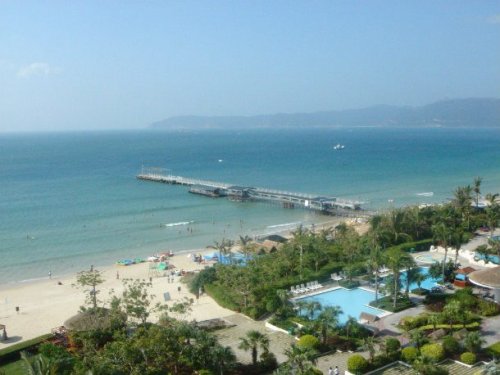 Photo: flickr.com
China is definitely not known for its beaches or surfing, but the giant island at its southern tip offers pristine tropical beaches with consistent waves. If you're a beginner, locals will guide you to the best spots, such as Riyuewan Bay or other lesser-known spots. You can also recuperate after surfing with fresh spicy fish from the day's catch, which will be prepared at a local cafe.
7. Cloudbreak, Tavarua Island, Fiji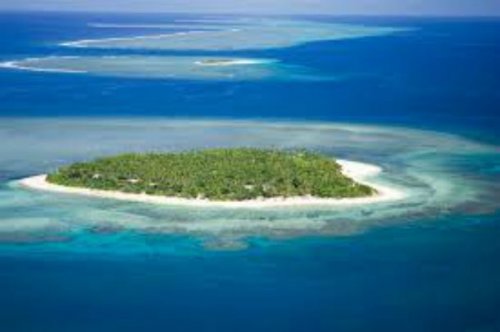 Photo: commons.wikimedia.org
Tavarua Island, Fiji is a heart-shaped island that has something exciting to offer for old and young alike. When it comes to surfing, however, Cloudbrake is suited exclusively to "hard riding" enthusiasts, as it produces waves that can go as far as 1,600 meters off the coast and reach up to 10 meters.
6. Joe's Point, Sur, Oman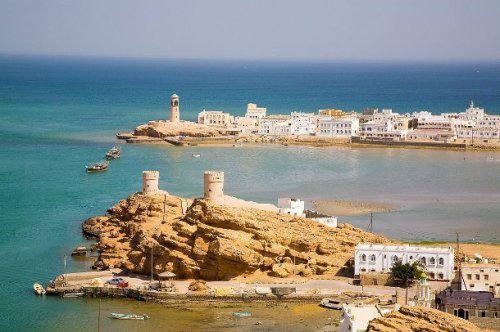 Photo: commons.wikimedia.org
When it comes to surfing, there are still many undiscovered destinations in the Middle East. Nevertheless, Oman, with its long coastline bordering the desert on one side and the Indian Ocean on the other, boasts miles of spots that await surfers. Perfect for beginners and professional surfers alike, Jos Point has a sandy strip on the right and a rocky bottom on the left, so surfing here can last up to 40 seconds. You don't have to worry about the climate, as the temperature in Oman is often 30°C and the water is a comfortable 25°C, even when temperatures reach 45°C in neighboring Dubai.
5. Watergate Bay, Cornwall, England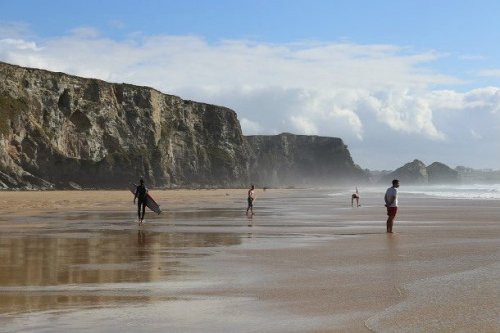 Photo: pixabay.com
While Watergate Bay is less popular than Fistral Bay, surfers are attracted to its English charm because it is less crowded and waves can range from 30 centimeters to three meters high. After surfing, guests can relax at the bistro on the beach and enjoy delicious steaks and local fish.
4. Rincon, Puerto Rico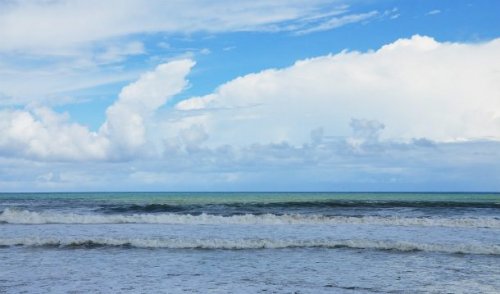 Photo: flickr.com
This once sleepy Puerto Rican town became famous for surfing. Walk 10 minutes past the famous green hill and you'll find the perfect place to watch the best surfers. It's not easy to get to, though. You can go to Rincon by flying into San Juan, or take a flight to Rafael Hernandez or Eugenio Maria De Hostos Airport and then take a shuttle to Rincon.
3. White Beach, Okinawa, Japan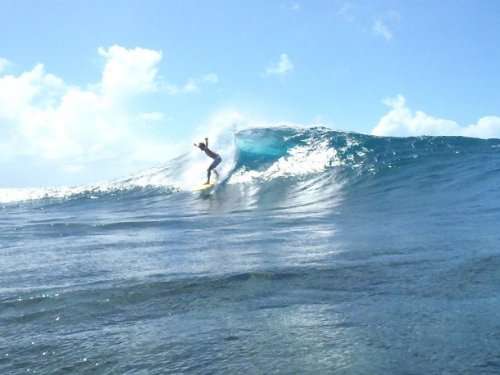 Photo: happysurfingokinawa.com
With the only sandbanks in the region, it is the ideal and most suitable place for anyone who wants to practice surfing. It is for this reason that the beach is usually busy on weekends. Once you have perfected your technique, move on to the epic nearby reefs such as Aha-Yoko or Suicide Cliffs.
2. Les Cavaliers, Anglet, France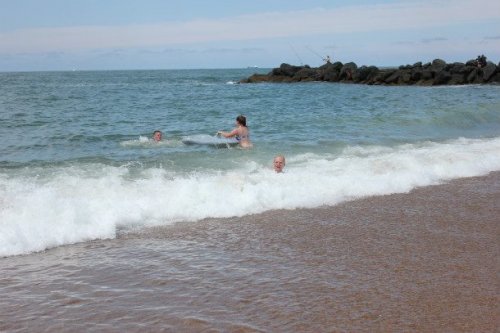 Photo: commons.wikimedia.org
This place with a killer wave was not accidentally named Les Cavaliers. It is bounded by two cliffs. If you are a tourist, stay away from locals as they can be very aggressive if you dare to "steal" a wave from them.
Tofino, Vancouver Island, Canada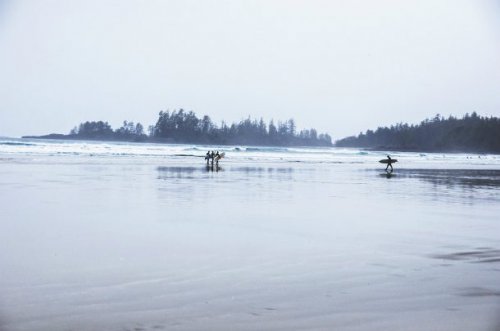 Photo: flickr.com
This is Canada's surf capital and offers exciting, scenic spots on the west coast of the island. Surrounded by rainforest, Tofino is suitable for surfers of all categories, as long as you're not too bothered by the cold weather. Just in case, bring thick wetsuits.
Top 13 best places to surf
What are the best countries for surfing, and where extreme surfers can really enjoy the waves. Surfers with experience, as a rule, have their own formed preferences, which include all factors from the cost of the holiday to the ability to find the biggest waves for surfing. If you are still undecided about your preferences, it's time to listen to the advice of experienced travelers and choose your destination.
Atlantic coast, Portugal
Those who want to enjoy the ocean waves somewhere closer to civilization can recommend the capital of Portugal, Lisbon. The beach of Carcavelos which is 25 kilometers away from the city has a developed infrastructure in addition to wonderful waves. The beach is equipped with changing cabins, showers, equipped with a volleyball court, nearby restaurants and bars.
A little further, about 50 kilometers from Lisbon, is another favorite place of surfers – Erisheira. Comfort is a bit less, but so are the people, which is generally appreciated by fans of secluded relaxation, looking for a place to surf without disturbing anyone.
Surf spots:
Agadir, Morocco
Another option close to Europe is Morocco, Agadir. In principle, there are suitable waves for surfing along the entire Atlantic coast, but Agadir is recommended because of the ease of air travel. Getting there with one connection is not a problem, and from time to time direct flights Kiev – Agadir – Kiev are also offered.
In addition, Agadir is a resort city and the beach area is well equipped: there are sun beds, umbrellas, booths and even a warning system for dust storms. Agadir will be remembered for the bright colors of blooming nature, which you can't find anywhere else. There's a little side effect: you'll probably want to bring more bright colors into your daily life once you get home.
Surfing spots: All along the coast of Agadir
Red Sea, Egypt
Another option for those who don't crave the exotic, but would like to enjoy surfing is the familiar Egypt. Experienced extreme surfers, who can withstand the strong, literally blowing off the board, go on vacation in late February and March. The rest of the year is quite acceptable even for beginners. Egypt has several popular spots for surfers, windsurfers and kitesurfers.
Surf spots:
Hurghada: Northern Wind Surf Station near the Hilton; Tommy Friedl kite and surf stations at the Jasmin and Grand Seas hotels; Go!Wind station near the Mirage AquaPark&SPA.
Safaga: near the Shams Hotel.
Dahab: Gulf of Aqaba, three ski areas (in the lagoon, behind the lagoon, in the open sea).
Each riding region has its own charms, you as a surfer will gain a lot if you go everywhere.
Oman, Indian Ocean coast
Oman can be a suitable direction, with an excellent climate and not very distant flight, which is in the neighborhood with the UAE, well mastered by our tourists.
There are specially equipped places for surfing:
It's quite realistic to catch a wave and fly it for about 40 seconds.
Tahiti, French Polynesia
If you are attracted to distant lands then it's time to go to the homeland of surfing – Tahiti. This is where the first surfboards surfed and from there they spread to Hawaii, then England and farther around the world. The first man put to sea on a board about II-III century AD.
The very first boards were very bulky: 3-7 meters long and weighing up to 70 kilograms. But, that is in the past, and today there are many lightweight surfboards and accessories that will help even the beginner to catch a wave.
Surf spots:
Hawaii, USA
Surfing came to Hawaii around the 4th century AD when immigrants from Tahiti arrived there. The Hawaiians liked surfing right away – the natural waves were just suitable for this kind of entertainment. Since then, little has changed: the waves are high and strong, and nature is enchanting, making Hawaii one of the best places to surf in the world.
Main Locations:
Atlantic Coast, U.K.
Surfing came to Europe from Hawaii, and it was brought here by their princess Kaiulani, who came to receive a classical English education. In her free time a representative of a noble family was "riding" dashingly on the waves of the Atlantic, willingly sharing the secrets of her skill with fellow students and other delighted spectators.
Today the most popular beaches for surfers are:
Bournemouth (on the Channel).
Woolacombe in North Devon.
Cornwall (Newquay and Polzet).
Gold Coast, Australia
Gold Coast is a town in Queensland, the length of the beach is 60 kilometers. A place equipped for surfers – the so-called Superbank, one of the four specially prepared spots for surfing.
Lima, Peru
A huge space for surfing, of course, in Peru. You bet – a thousand and a half kilometers of coastal strip, almost entirely suitable for finding a wave. Tourists may well be limited to staying in Lima, the capital of Peru, as the most civilized and equipped for visitors. Although the Pacific Ocean does not look as inviting as the Indian or Atlantic Oceans, it is one of the best places to surf.
Surf spots:
Indonesia, Bali Island
Places that could compete for the title of "World's Best Surfing," among them would definitely be the Indonesian island of Bali. There are locations for beginners and experienced surfers, the water temperature in the ocean is at least 28 degrees, no wetsuits and no sharks. For beginners we recommend Kuta beach, for more experienced surfers – Balangan beach.
Surf spots:
Sri Lanka, Indian Ocean coast
For beginners is suitable beach Veligama, where you can find a lot of offers to learn surfing, including from Russian-speaking instructors. More experienced surfers prefer Hikkaduwa, and lovers of secluded surfing – a place away from the crowds of tourists – Arugam Bay.
Surf spots:
Maldives, Indian Ocean coast
Another contender for the title of the best place for surfers – the Maldives, but only for those who are already quite experienced in conquering the sea wave, because of the very powerful waves and an abundance of sharp rocks, which you can bump into. All surfing here is concentrated in the hotels, most of which are very expensive.
Surf hotels:
Holiday Inn Kandooma.
Adaaran Select Hudhuran Fushi.
Four Seasons Kuda Huraa.
Cinnamon Dhonveli.
Six Senses Laamu.
In general the Maldives is, if I may say so, elite surfing in terms of skill and budget costs.
Odessa, Ukraine
However, it is not necessary to go somewhere far away. You can just come to Odessa in the fall or winter and catch a real Black Sea wave for surfing! The most suitable location for this is the beach "Arcadia". There's a sandy bottom, breakwaters protrude far into the sea, so you don't even have to paddle against the current to get to a place with waves. You can just walk to the end of the pier and jump with a board into the sea – fortunately, it almost never freezes. Of course, in Odessa fall and winter surfing is possible only with thick wetsuits – however, as in the Atlantic.
Surfing spots: Arcadia Beach
Master surfing in the best places, choose from the ones we suggest. Or maybe you'll find a place of your own, little known to the general public, and share it with us!