Budapest malls and shopping
Budapest offers many shopping opportunities, from flea markets to high fashion stores. The sale season in Budapest is from August to September and from January to March. Many tourists incorporate shopping into their stay in the city because with discounts, prices here are lower than elsewhere in Europe. In this article, we will figure out where to go shopping in Budapest.
Budapest Markets
Budapest is famous for its markets, where you can buy handicrafts, delicious local products and snacks.
1. Central Market
Address : 1-3 Vámház körút, IX. kerület, Budapest, 1093, Hungary
This is a huge covered market of food and things to eat. The market building has 2 floors. On the first floor there are shops selling sweet and spicy paprika, sausages by Pick, the famous Hungarian marzipan, foie gras and the Hungarian strong alcoholic drink Palinka. On the second – the Hungarian folk souvenirs: leather goods, textiles, and there are snack bars with local cuisine and fast food. Central Market is open daily from 06:00 to 17:00 except Sunday. It is worth a visit, because it is one of the most beautiful covered markets in Europe.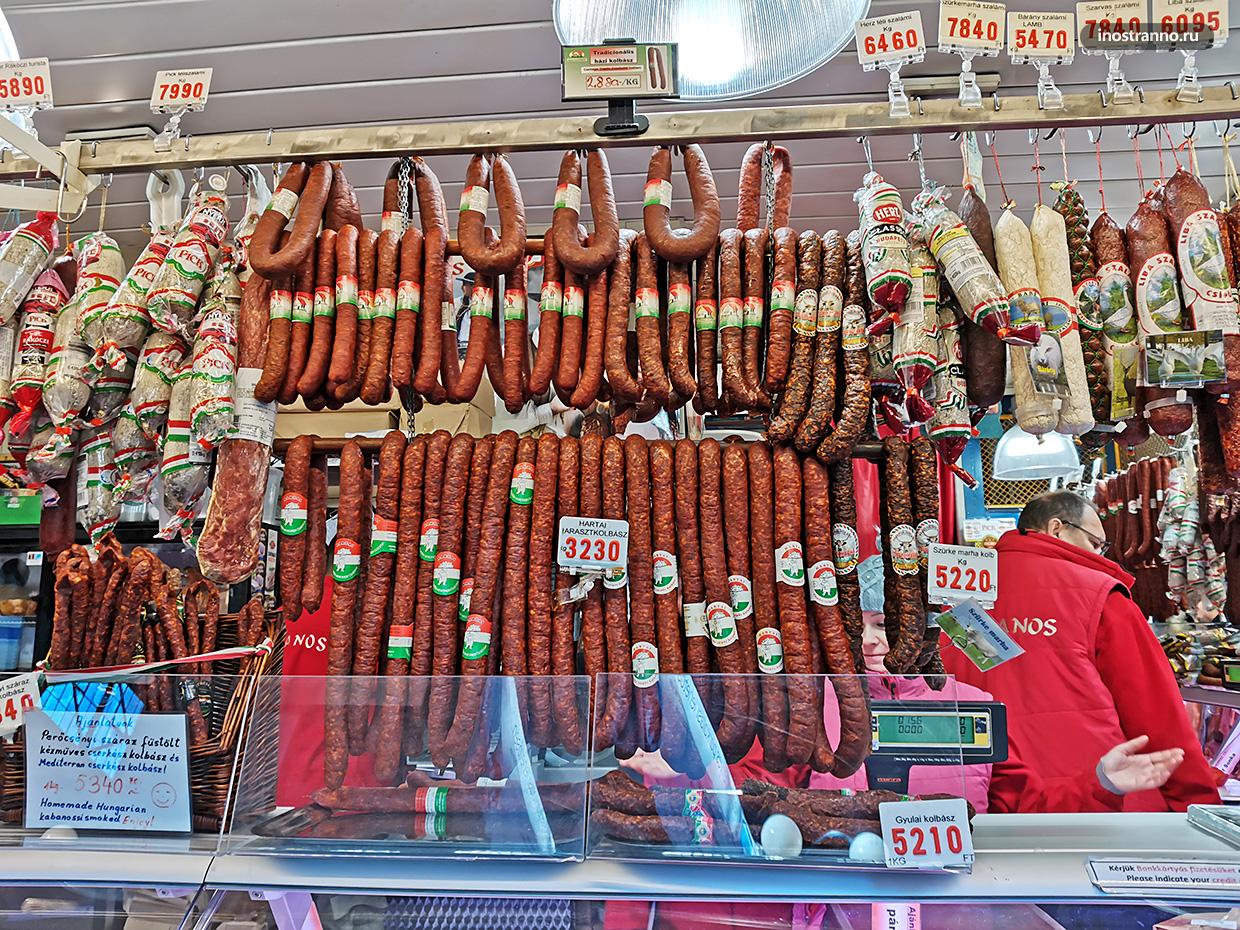 2. Farmer's Market
Address: 14 Kazinczy u., VII. kerület, Budapest, 1075, Hungary
The Farmer's Market, one of the most famous ruin bars in the city, Szimpla Kert, takes place every Sunday. You can choose from honey, fresh fruits and vegetables and baked goods, as well as spices. The market is open from 09:00 to 17:00.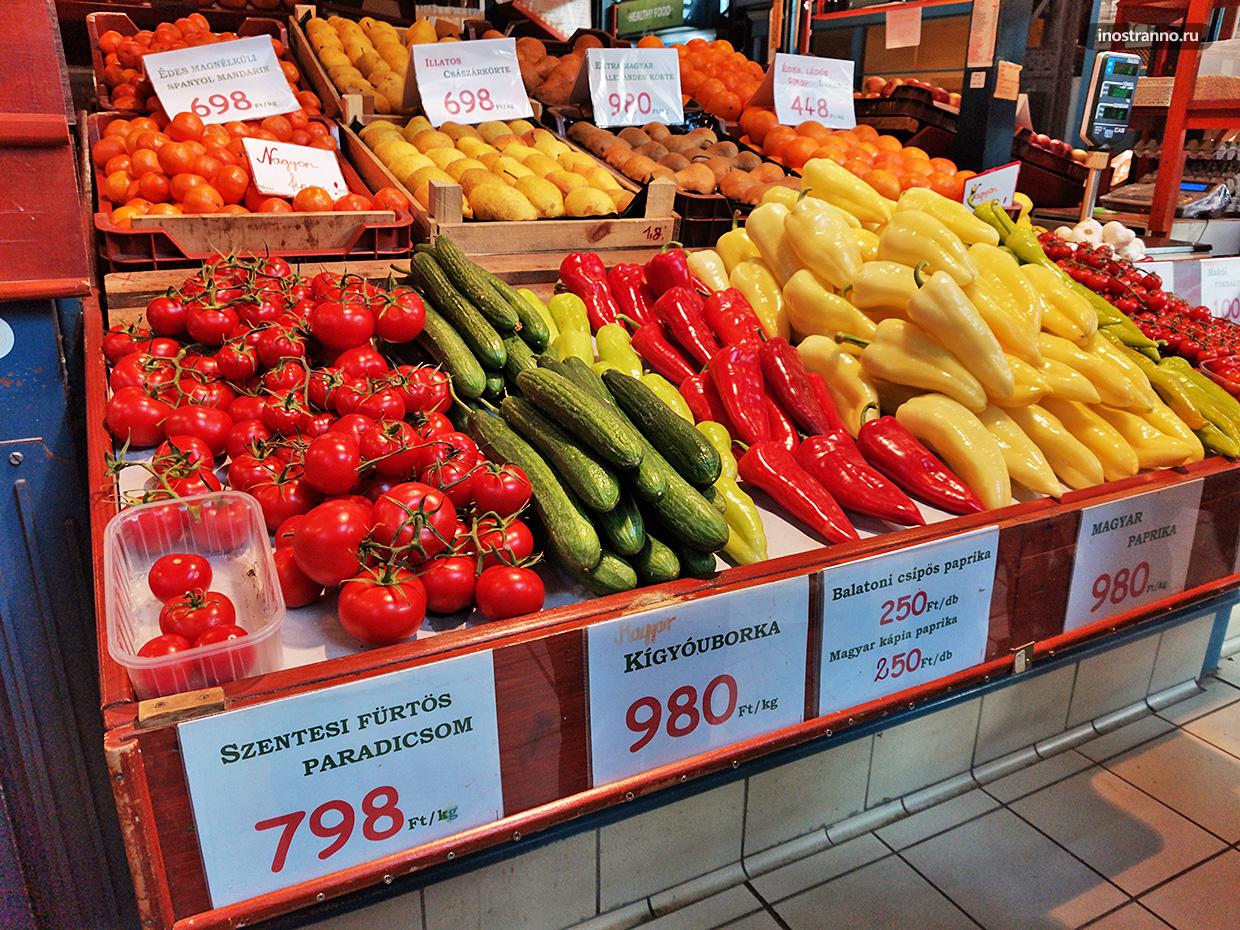 The Eskeri Flea Market
Address : XIX district, Nagykőrösi street 156
The Eskeri Market is located off the tourist trails and according to the locals is the best flea market in the city. The easiest way to get to the market is to take a bus from the Boráros Tér stop and then cross the bridge over the road. There's a lot of interesting stuff here, from cutlery and coins to portraits of politicians, from vintage postcards to cameras and other antiques.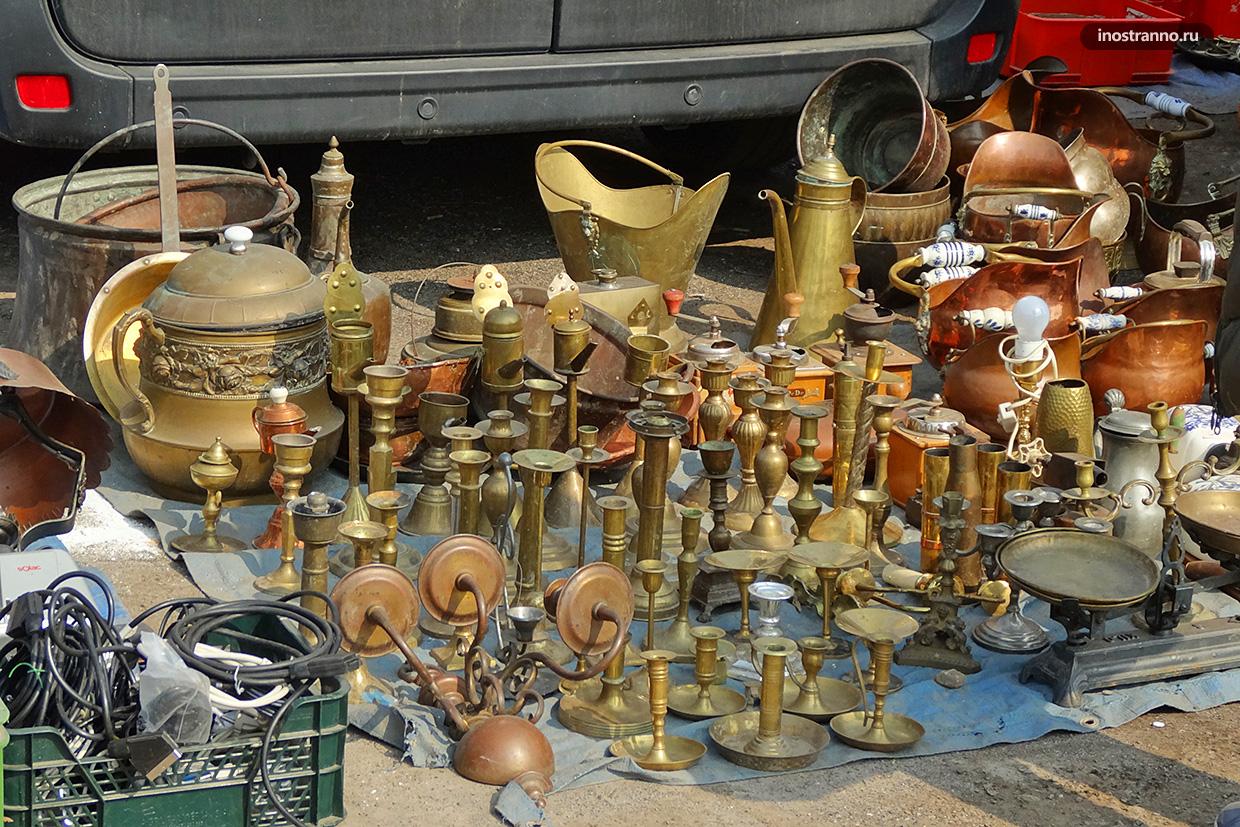 4. Easter and Christmas Market
Address: Budapest-Vörösmarty tér, district V
The festive markets in Budapest offer not only stalls to buy souvenirs but also a hearty lunch or sausage and a draught beer. The markets are always interesting, with live music, entertainment and handicrafts in the evenings. In addition to Christmas and Easter markets, Budapest hosts various food festivals, such as the Hungarian pálinka and sausage festival in October.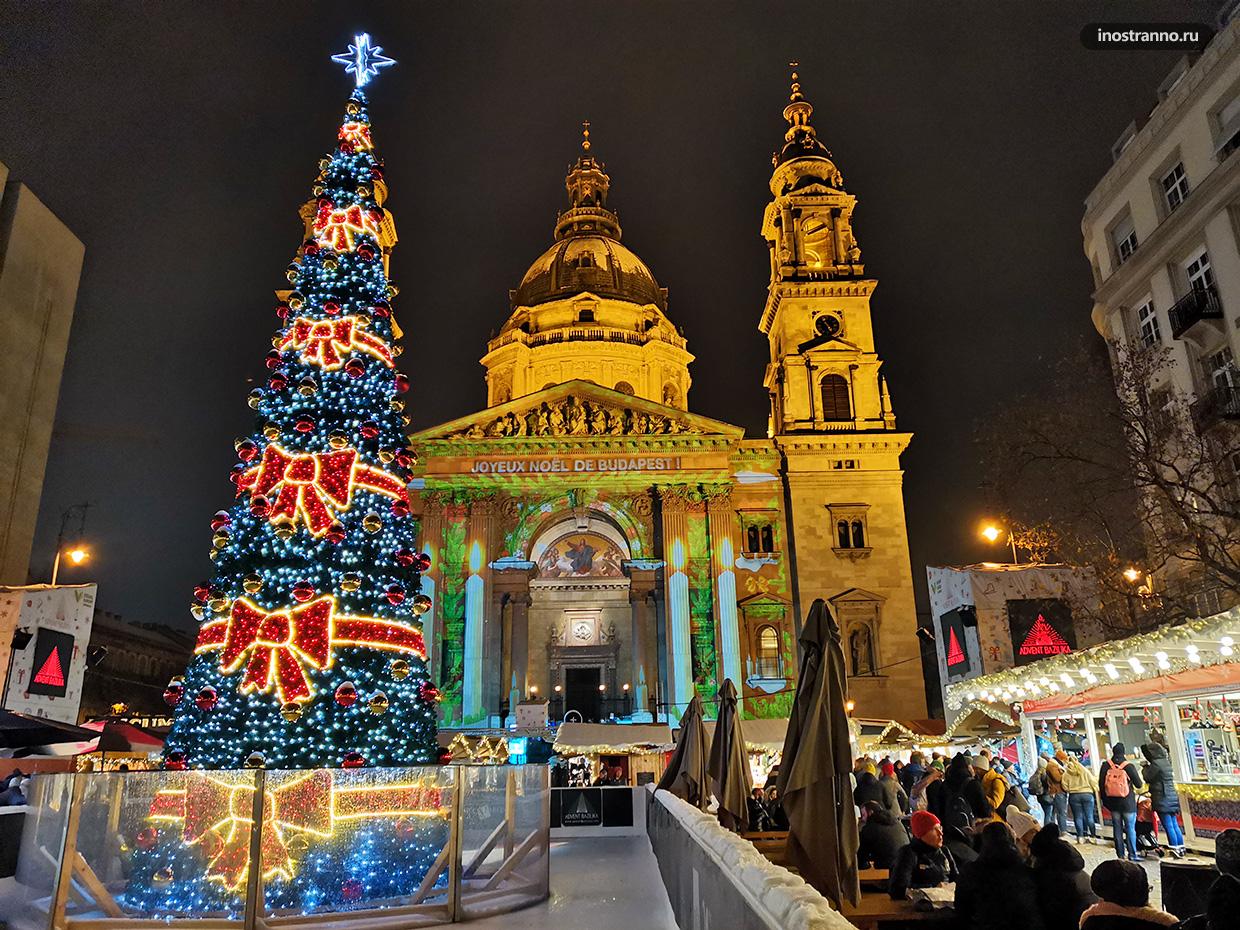 Budapest souvenir stores
For souvenirs in Budapest, you can go to souvenir shops and stores scattered around the city. We give you the addresses of the most noteworthy places.
Paprika Market
Address: Budapest, Vörösmarty tér 1
Paprika Market is the largest souvenir store in Budapest, located in the center of the city. It has a wide range of souvenir products: handmade ceramics, textiles, printed rag dolls, wicker products, playing cards, Rubik's cubes. Among the edibles we can find Hungarian paprika, sausages, tokaj wine and original gift chocolates. A good gift for your loved ones would be ceramic multicolored peppers, which already contain spices – spicy or sweet paprika. These peppers cost €7-10 apiece. According to our observations, the prices of souvenirs in the Central Market are lower. The store is open daily.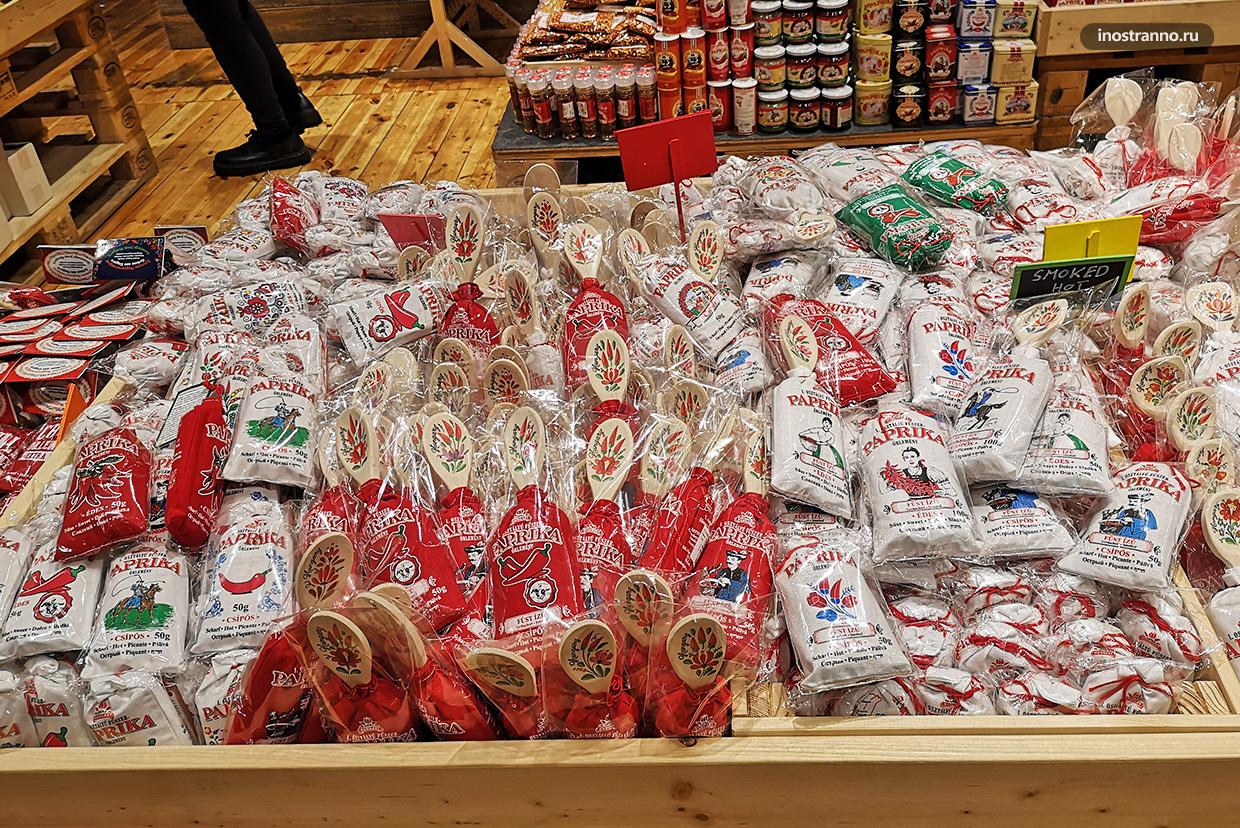 World Of Souvenirs
Address : Budapest, Király u. 14
This place is definitely worth visiting for tourists who want to buy all the gifts for their relatives and friends in one place. On a huge square are gathered both edible and standard souvenir products. Including products made of Hungarian porcelain – Pecs and Herends, quality textiles – pillowcases, tablecloths and towels, as well as marzipan candies, chocolate and wine.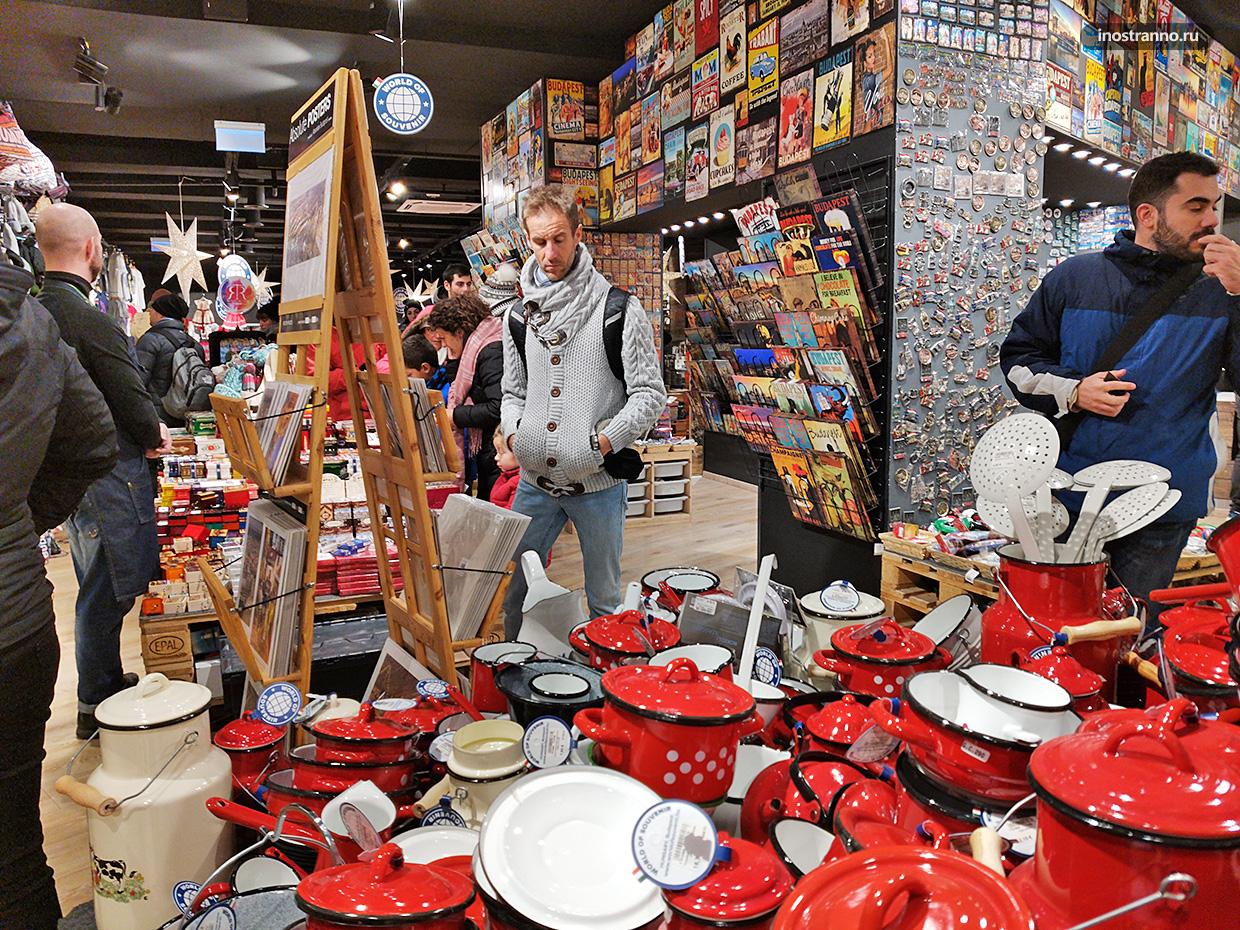 Shopping Streets and Passages
On the shopping streets of Budapest you can find both high-end stores and boutiques, as well as mass-market stores. They are mainly concentrated in the city center.
1. Andrassy avenue
Andrassy Avenue is often called the Champs-Elysées of Budapest. Here you can find luxury clothing and shoe shops such as Burrberry, Versace, Louis Vuttion, Armani, Moncler, Gucci, COS, Max Mara, Rolex, Michael Kors and Zegna. Shopping here will please even the most discerning tourists.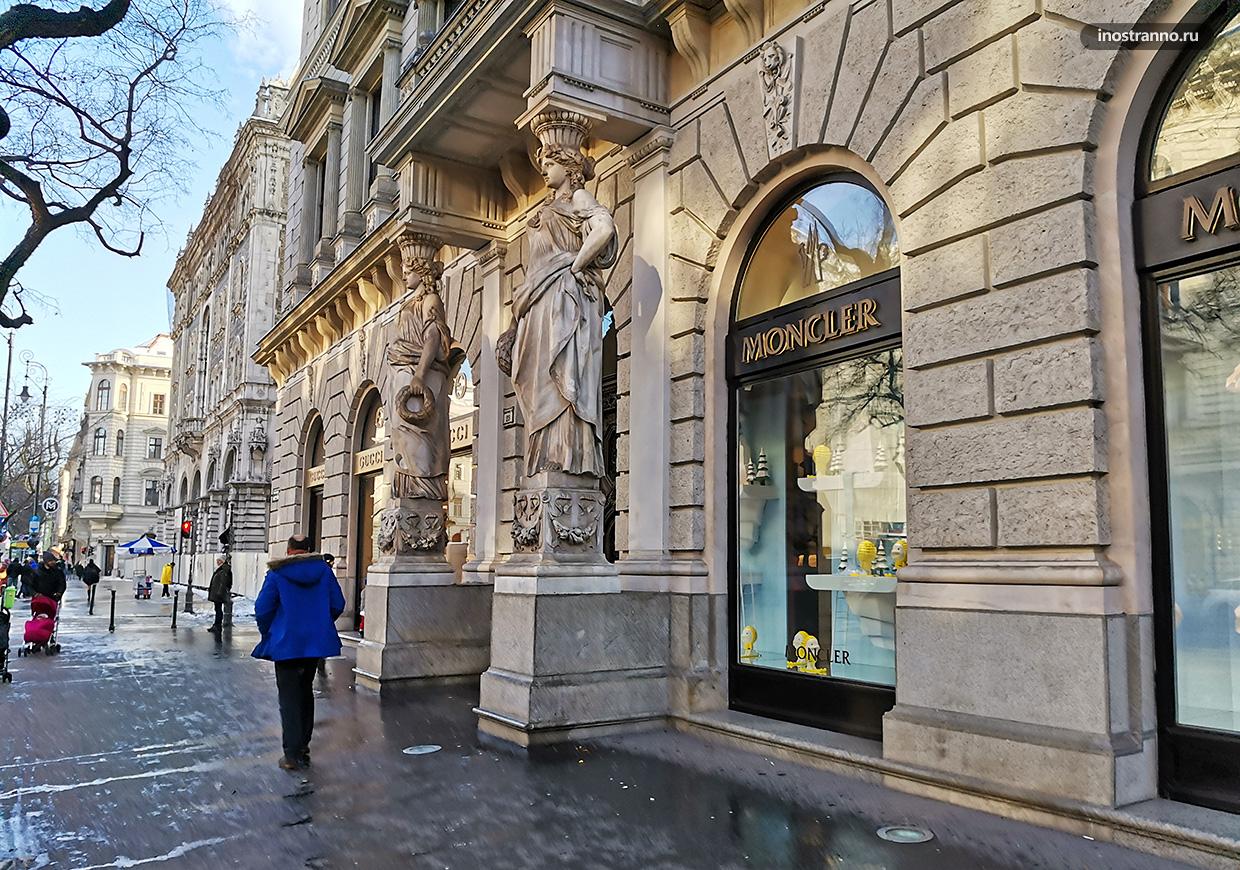 2. Váci út Street
The pedestrian area on Váci út features H&M, C&A, Zara and Mango, sportswear stores such as Nike, Benetton and Swarovski jewelry. Then there are the Herend and Zsolnay china stores, the antique shops and the bookstore.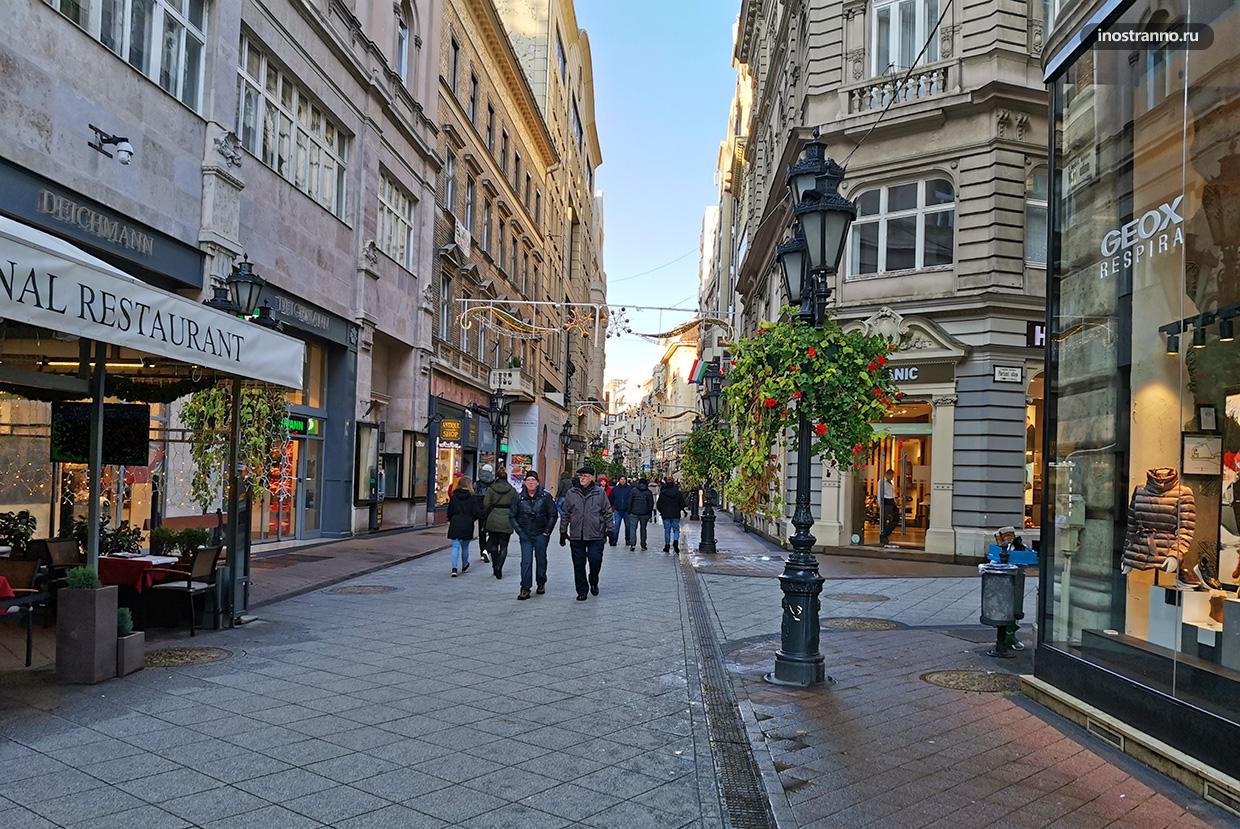 Fashionable street (Deák Ferenc)
Fashionable street is a small street in the heart of Budapest. It contains many famous brands like Massimo Dutti, Oysho, Zara, Nike, Lacoste, etc. and many unusual stores like the big boutique selling cigars. The stores often have sales, and you may be lucky enough to buy clothes or shoes in an out-of-stock size. On the street are the best five-star hotels in Budapest: the Kempinski Hotel Corvinus Budapest and The Ritz-Carlton.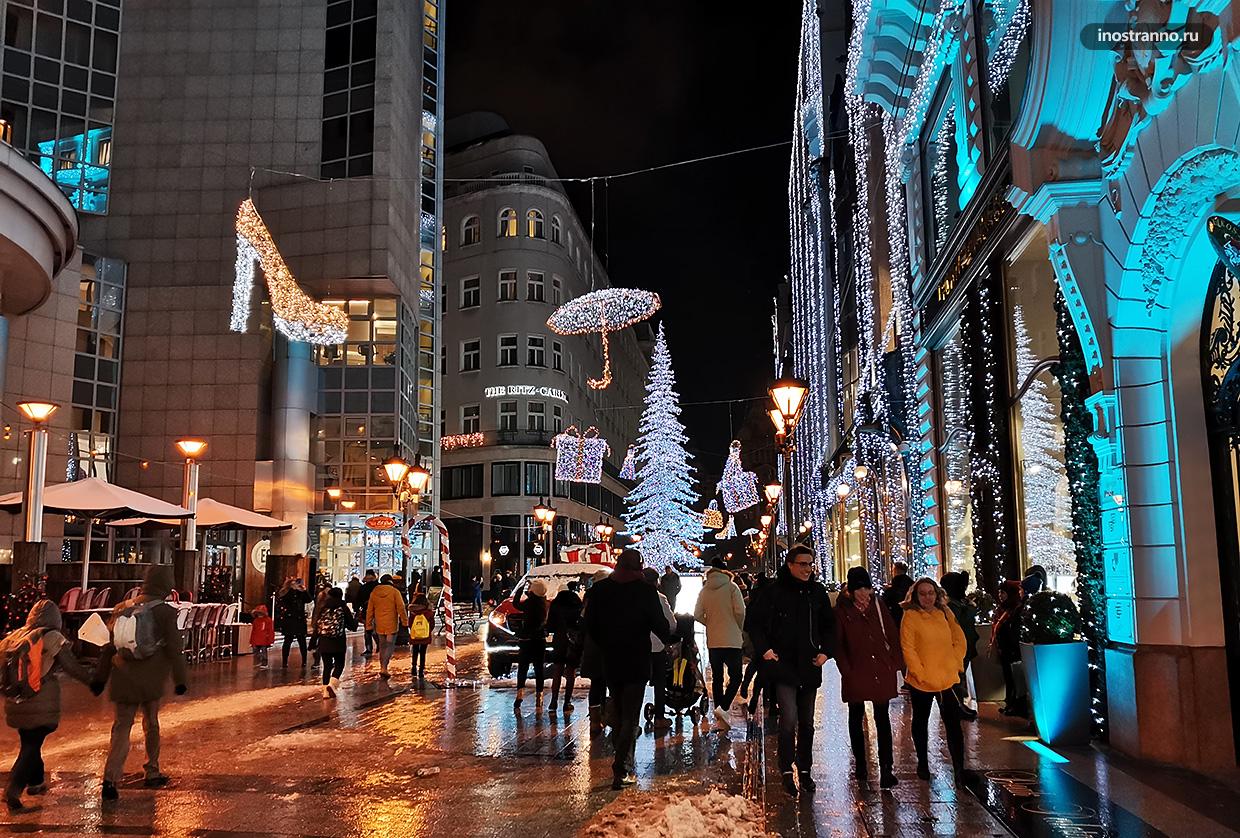 Shopping Centers
The numerous shopping malls of Budapest offer clothing, shoes and household goods. Shopping centers are scattered throughout the city – they can be found in the center as well as on the outskirts. They are open daily, on average from 10:00 to 20:00. Pay attention to the fact that in most shopping centers in Budapest paid toilet (on average costs 100 HUF or € 0.3).
1. Arena Mall
Address : Budapest, Kerepesi út 9
This small shopping center is located within walking distance from the Keleti train station and not far from Heroes' Square. It is this station where trains from cities in Hungary, Austria, Croatia and Serbia arrive. It is convenient to get here by metro, if you go from the city center get off at the station Keleti Pályaudvar. The shopping center has 3 floors. There is a food court with cafes and restaurants, a large parking lot, IMAX cinema, Tesco supermarket and various brand stores. Zara, Humanic and Oysho are the democratic brands while the more expensive brands such as Gant, Swarovski, Peek and Cloppenburg, Superdry, Benetton and others are presented here. The disadvantages are the small area of the mall and the small number of stores, lack of local Hungarian brands.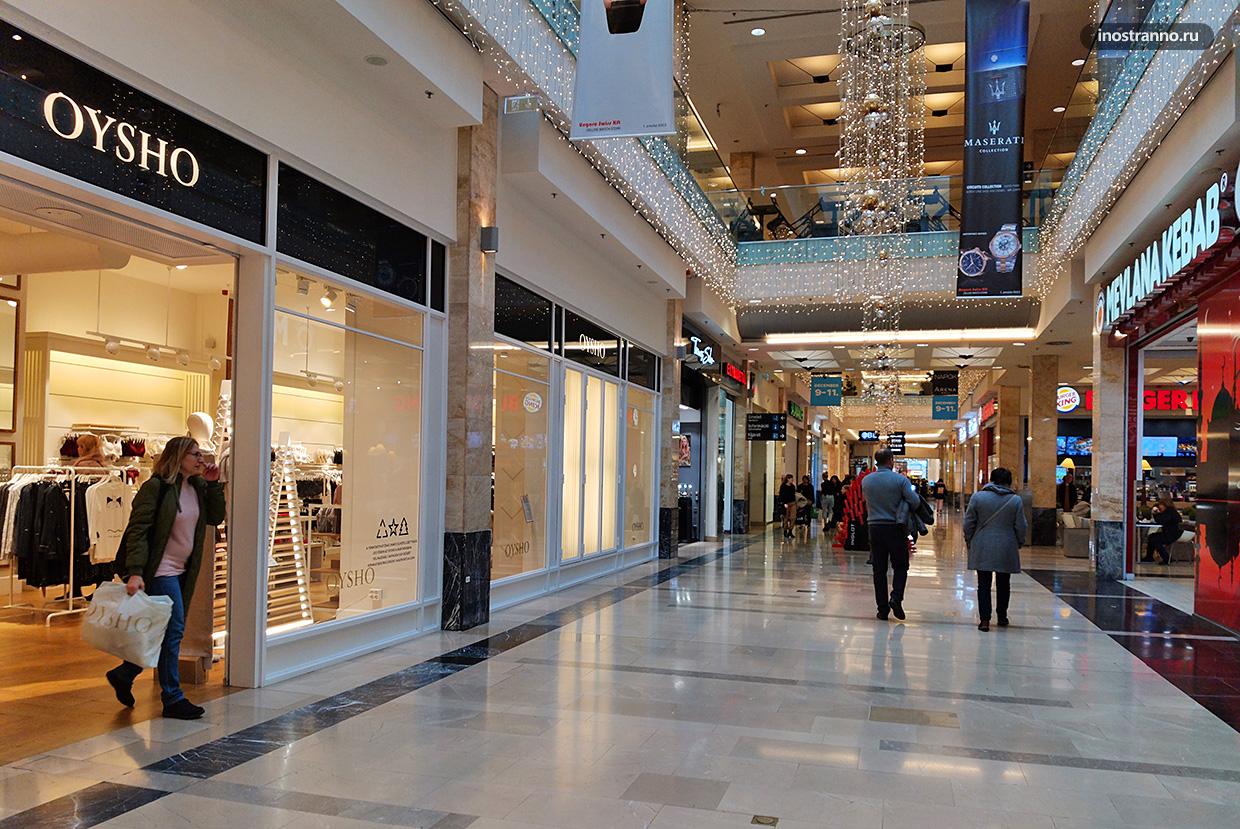 2. Westend Shopping Center
Address : Budapest, Váci út 1-3
Westend is Budapest's most popular shopping mall. Here you can not only go shopping, but also have a bite to eat and watch a movie. There are so many stores that it is better to study the mall's website beforehand and decide which ones you want to visit. There are more than 400 stores on three floors and a cinema with 14 halls. Westend has both mass-market and premium brands. Including sports stores Nike, Columbia, children's toy store Játéksziget and Lego, fashion accessories store Bijou Brigitte WestEnd, stores of shoes, perfumes and cosmetics and many others. There is also a boutique of popular Spanish brand Massimo Dutti. In wintertime there is an open skating rink on the roof, and in summer the garden with plants is laid out there. In the building is a five-star hotel Hilton Budapest City. There is a floor with fast food – McDonalds, KFC, a delicious pizzeria Vapiano and more. There is free Wi-Fi throughout the complex, and the space is air-conditioned.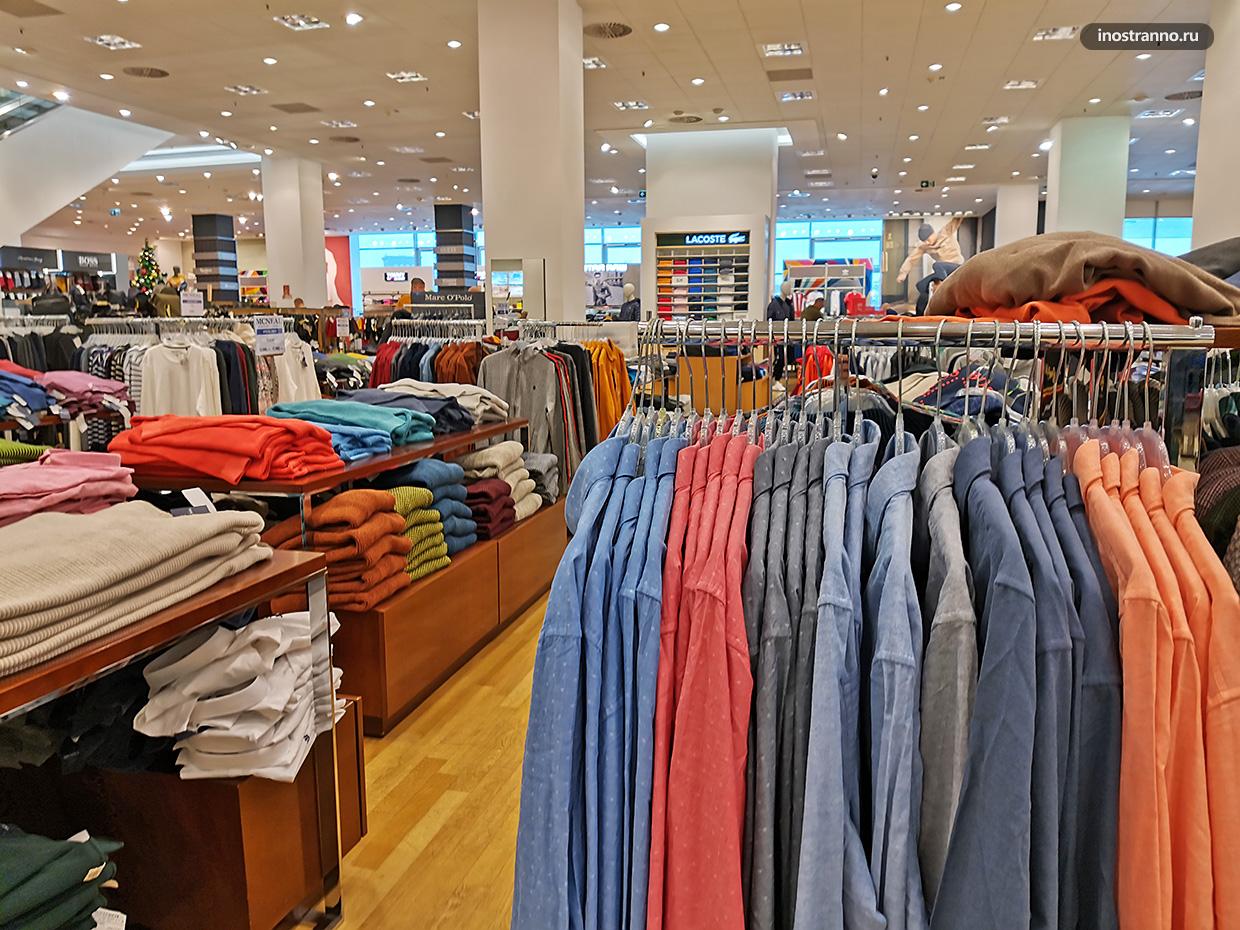 3. Bálna Budapest
Address : Budapest, Fővám tér 11-12
This shopping center is not very interesting for tourists. There are no clothes or shoe stores, just a few little stores selling local handicrafts, antiques and souvenirs. It is rather deserted but has some nice cafes with a view of the Danube and it is located in the center of Budapest, so its pluses unfortunately end there. Be sure to visit Balna Terasz with a view of the river and order a nice lunch with a cocktail there. Maybe in the future it will be more cheerful when the stores open.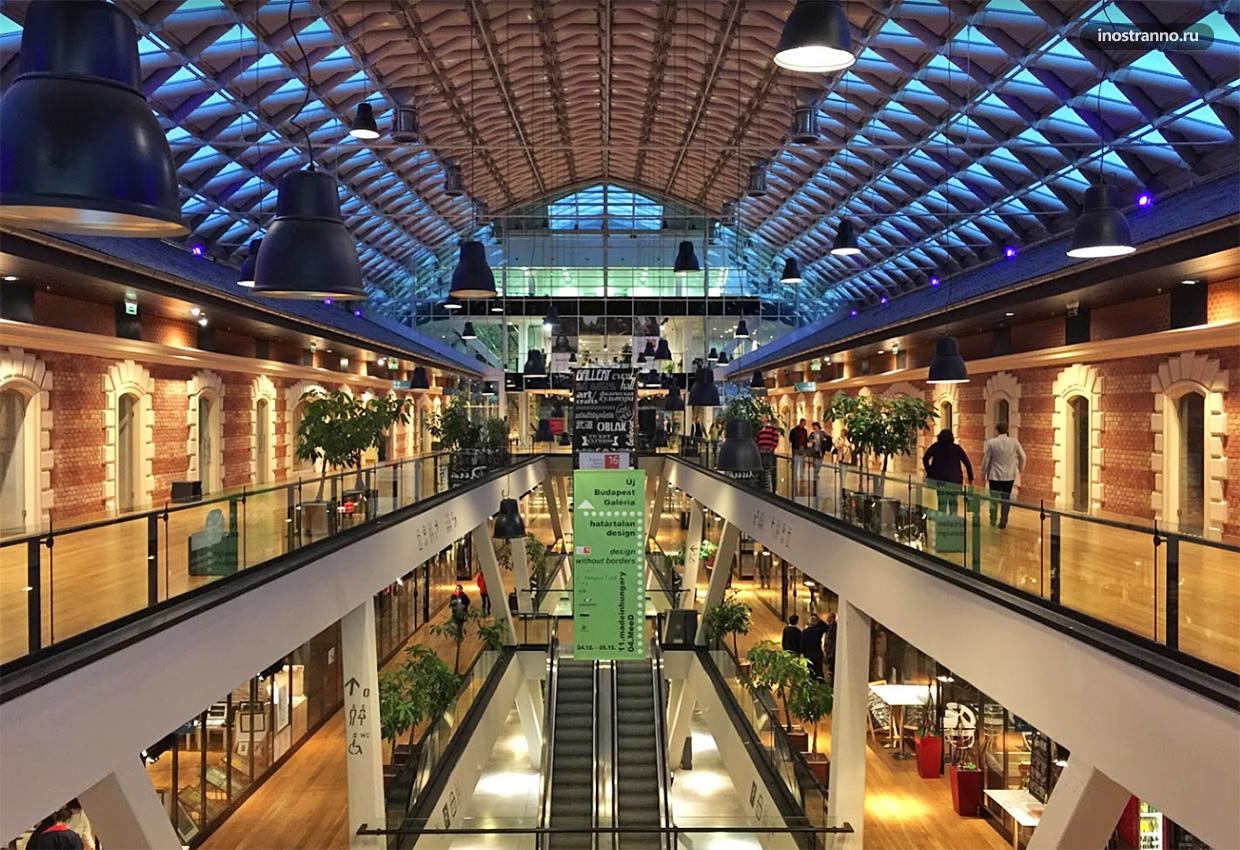 4. Allee Mall
Address : Budapest, Október huszonharmadika u. 8-10
The Allee Mall is a modern shopping mall with many stores, boutiques, snack bars, a large Spar supermarket and cinemas. Allee Mall is reachable by bus, streetcar and metro. This shopping complex often has discounts and promotions. One of its main pluses is that there are no crowds of shoppers like in Westend or Arcade. Here in one place collected everything you need, and you can dress the whole family.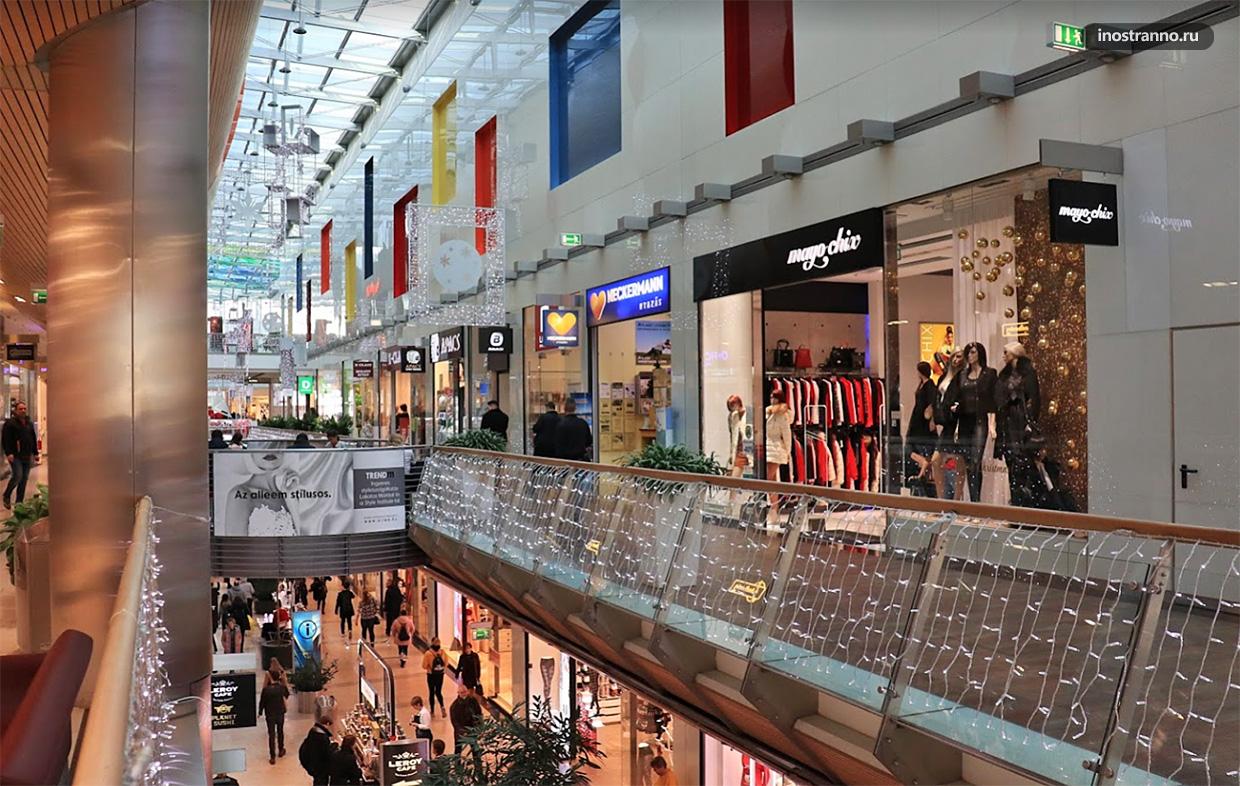 5. Arcade (ÁRKÁD Budapest Shopping Centre)
Address : Budapest, Örs vezér tere 25/A
The arcade is recommended for all shopaholics. It is located on the outskirts of the city, near the Örs vezer tere metro station and the IKEA store. What is so remarkable about this place? A huge supermarket Spar, a big perfume and cosmetics store Mueller, a two-storey Van Graaf store with expensive European brands, the Media Markt appliance store and many other commercial pavilions. There are children's playrooms, a food court with restaurants from French to Italian cuisine, pharmacies, currency exchange, free Wi-Fi and parking. Allow at least 4-5 hours for a visit.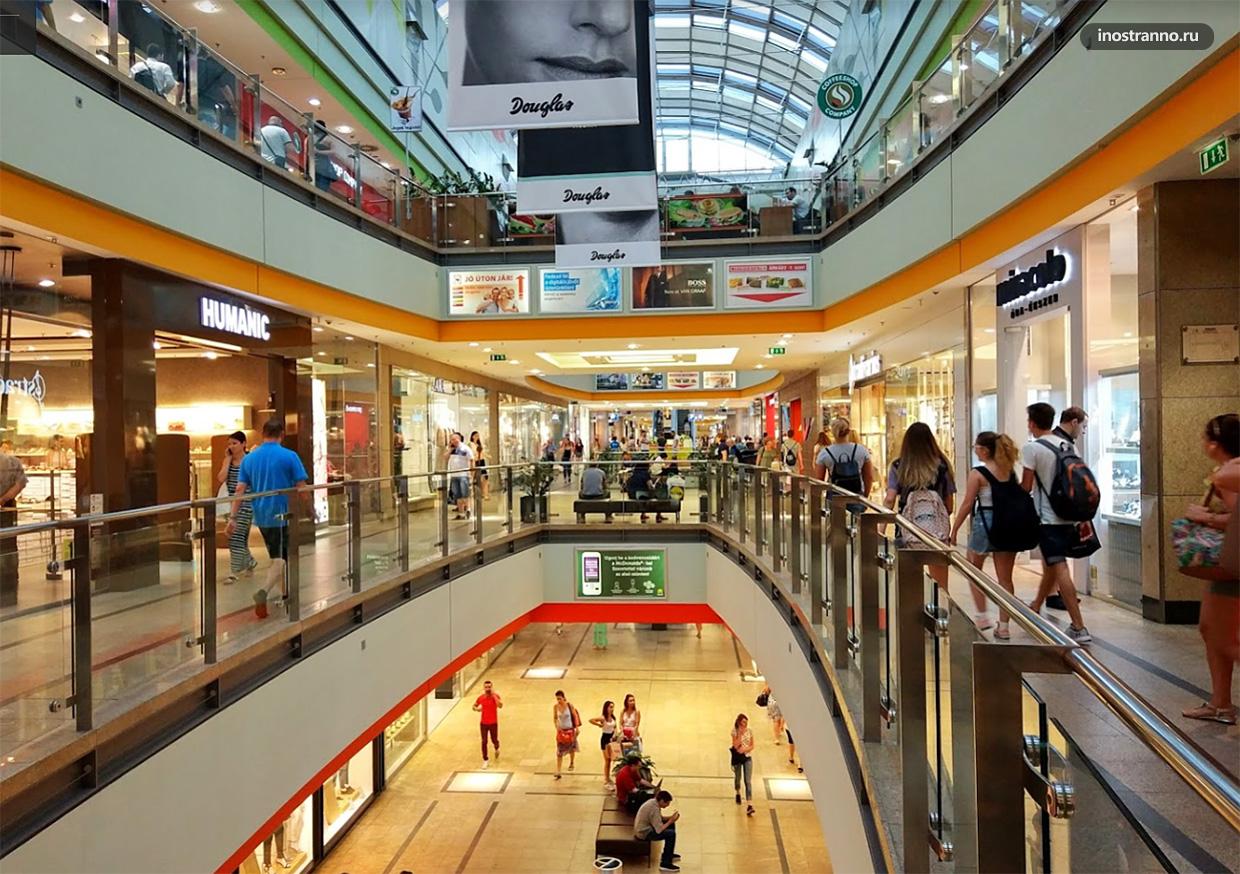 6. Hegyvidék Shopping Center
Address: Budapest, Apor Vilmos tér 11
Hegyvidék Shopping Center is primarily a grocery and specialty store. It is a local shopping center where you go to a bank branch, a bookstore or to buy household goods. This area is not particularly worth exploring as there is nothing to do here.
7. Mammut
Address: Budapest, Lövőház u. 2-6
Mammut is a shopping centre that consists of two buildings with a passageway between them. One part consists of small stores, the other part consists of brand-name departments. One of the big pluses of the mall is the double storey H&M, Benetton and Reserved, a bowling alley, cinema, snack bars and delicious coffee shops. It is easy to get here from the center, just take streetcar #4 or #6. This hypermarket is located in the Buda district. In the sales season, discounts up to 70%.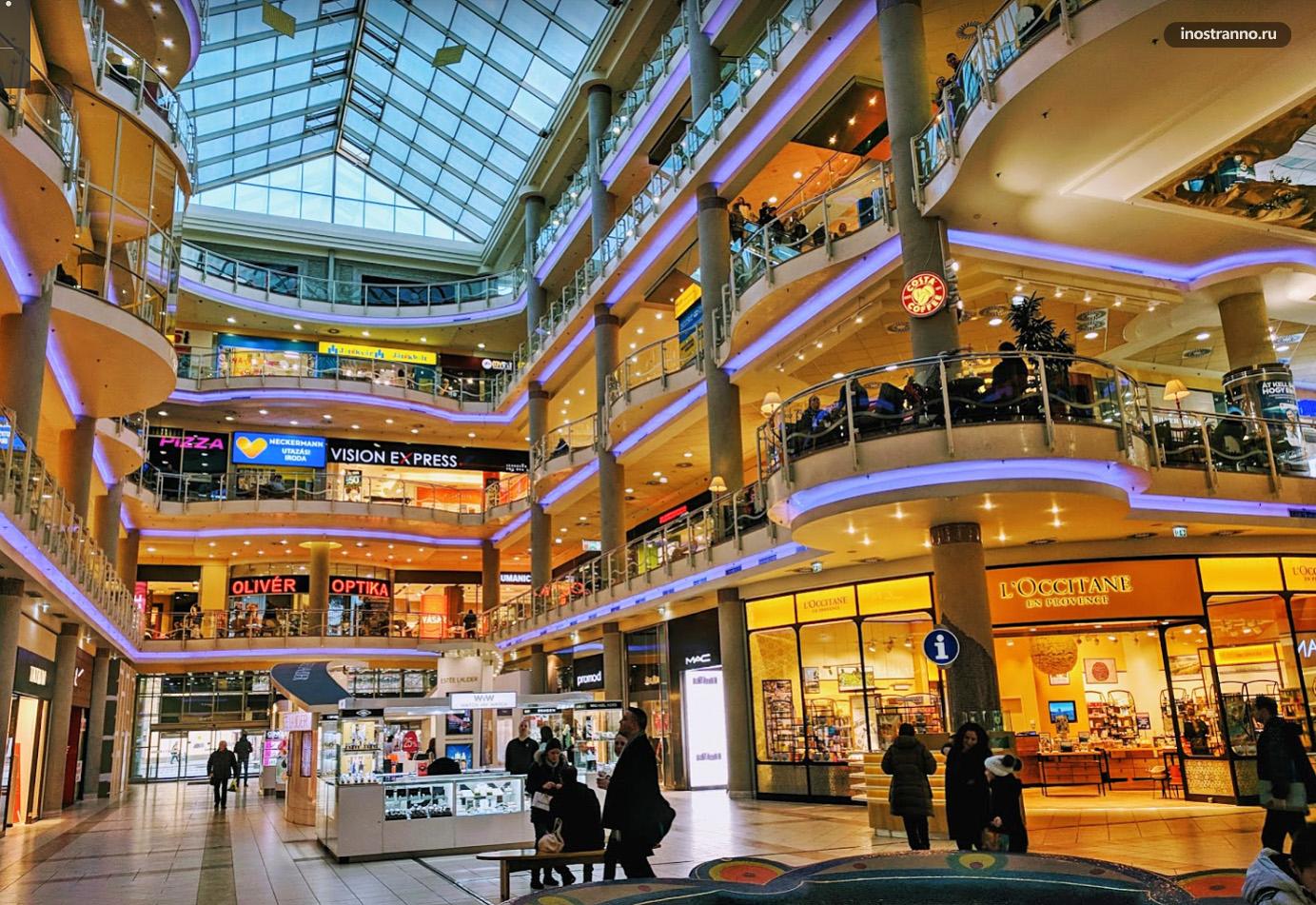 8. Corvin Plaza
Address: Budapest, Futó u. 37
Corvin Plaza is a shopping center for Russian tourists with a wide range of brands for every taste. It is located very close to the subway station Corvin-negyeded. Prices here are on average in the city. The staff understands English well, so you will not have problems with communication. Aside from the clothing stores, there are currency exchange, banks, phone operators, and a food court area on the top floor. Things of interest include a large Decathlon store, a large Mueller, and an Italian Carpisa handbag store.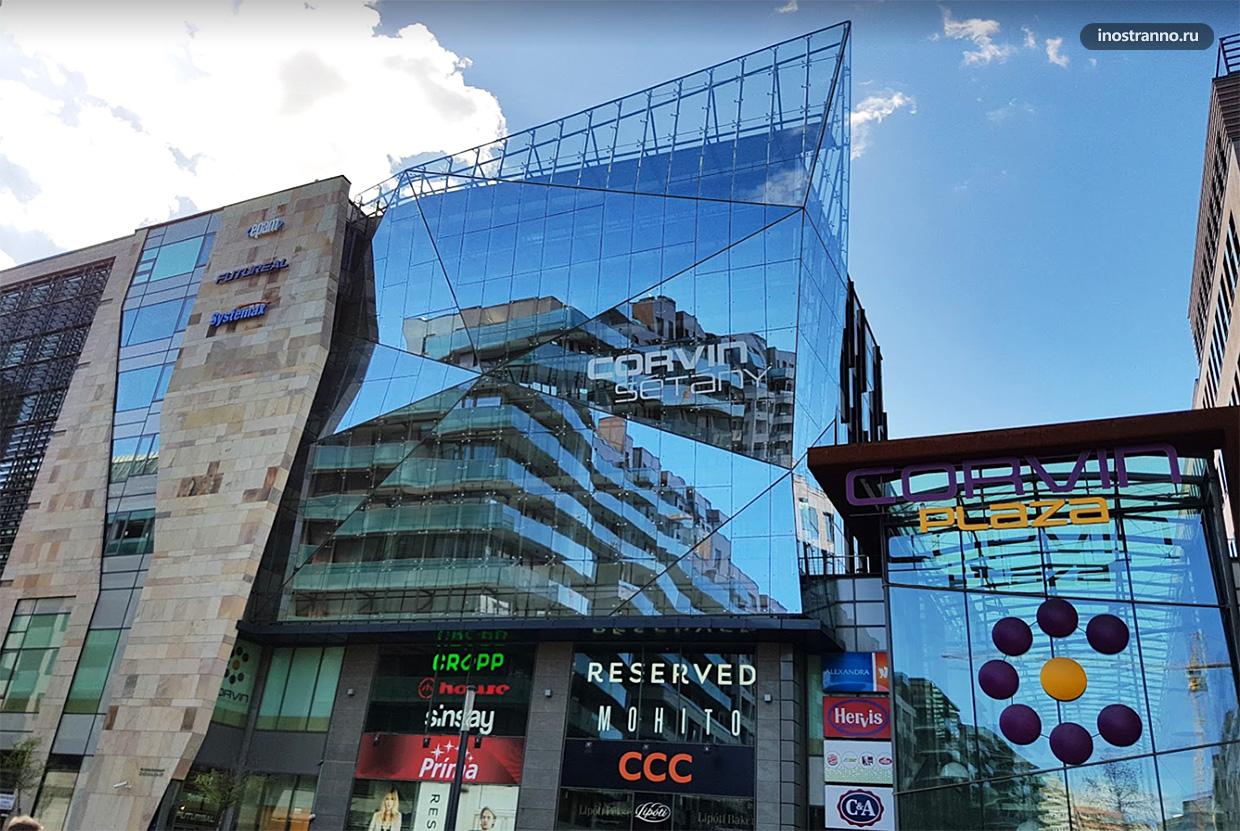 9. Campona
Address : Budapest, Nagytétényi út 37
Campona is a two-story shopping center with a large parking lot. It has a grocery store Tesco, perfume chains Douglas, dm, ziaja and the popular clothing stores H&M and kik. There is something to entertain the kids in the shopping center which has a large oceanarium-tropicarium. This is a great place for rest and relaxation for both adults and children. In the supermarket, you can buy typical Hungarian products such as foie gras and sausages Peak, as well as liquor Unicum as a gift for your beloved. Allow at least 3 hours for the visit.
10. Premier Outlets Center
Address : Biatorbágy, Budaörsi út 4
Premier Outlets Center outlet is located outside the city of Budapest. You can get there by buses 760, 763 and 767, which leave from the Kelenfolds metro station. Alternatively, you can take a cab – thanks to the app Bolt works in Budapest. Outlet has reasonable prices for the most popular clothing, footwear and jeans brands – Guess, Pierre Cardin, Levi's, Nike, Geox, Mango. And the quality of things is much better than those offered in Russia – read the labels with the composition. At the information counter you can hand out discount booklets, thanks to which you can save a lot of money when buying. Prices are lower than in the city stores, so if you have time, take a day to visit the outlet.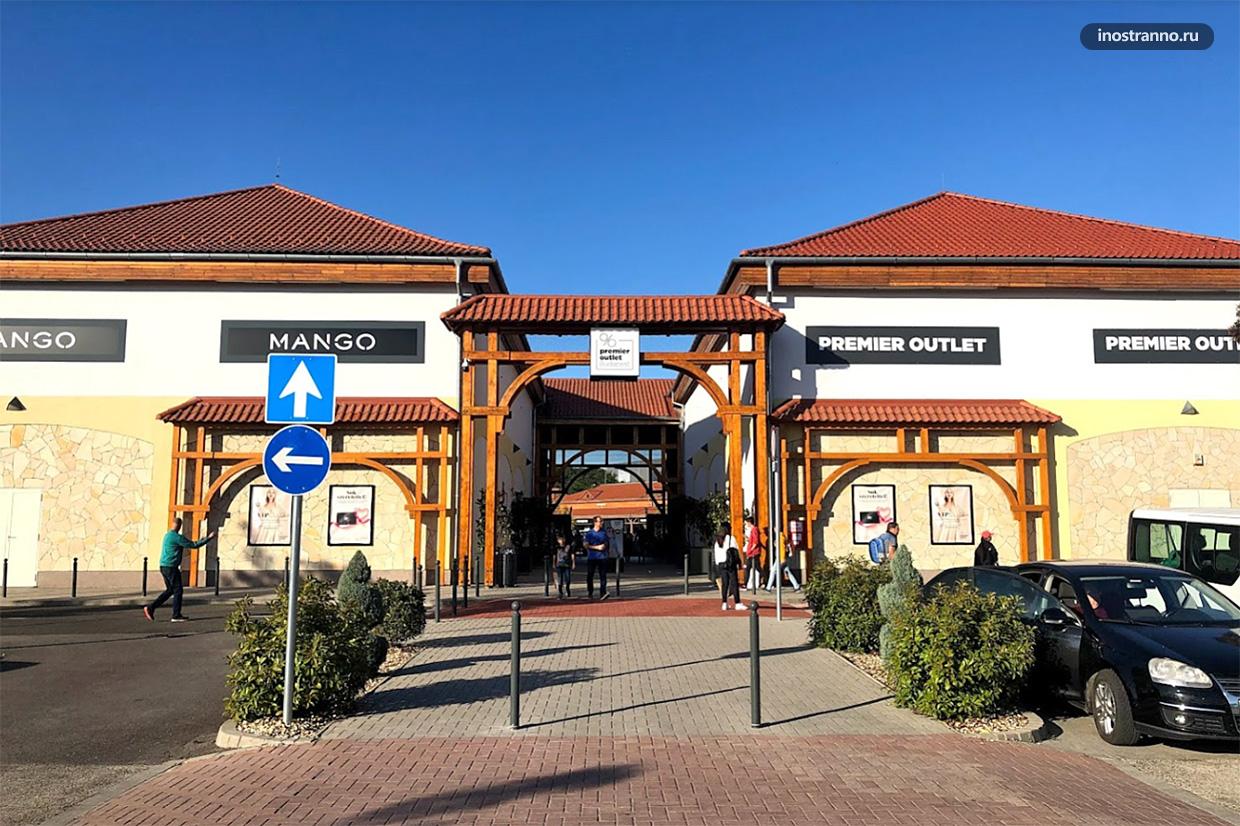 Lurdy Ház
Address : Budapest, Könyves Kálmán krt. 12-14
The Lurdy Ház shopping complex has a standard set of clothing and shoe stores. If you have already visited Arena or Westend, you should not go to this place, because it does not impress you. The choice of stores here is small and the prices are on average the same as in the city. Come in if you rent an apartment nearby. The bus stop is # 281 Mester utca / Könyves Kálmán körút.
You might also be interested in
Websites to save money while traveling!
Hotellook – Comparison of prices and discounts for hotels and apartments in 50 different booking systems (Booking, Agoda, Ostrovok.ru, etc.). Plan your trip in advance and save up to 40%!
✈ Search for the cheapest air tickets without markups from the reliable agencies of Aeroflot, S7, Ural Airlines and all popular airlines worldwide.