Rovaniemi: how not to get lost in a fairy tale
It's worth coming here at least once in your life. Rovaniemi and its fairytale-like surroundings cure cynicism, boredom, apathy and boredom in people from all over the world. You have to let this magic pass through you, no matter how old you are – five or ninety. But for the effect to be complete, there are some nuances to consider. eFinland reminds about them on the eve of the New Year and winter vacations.
Santa Claus Village: what, where and why
Santa Claus residence is, of course, the main winter attraction in Finland. To visit Rovaniemi in winter and not get in touch with their Santa Claus is like flying to the sea in summer and not once swimming. But, be warned at once: be prepared to spend seriously and thoroughly. Just a photo with Santa Claus costs forty euros! Not to mention everything else… Admittedly, the entrance to Santa's Village is free.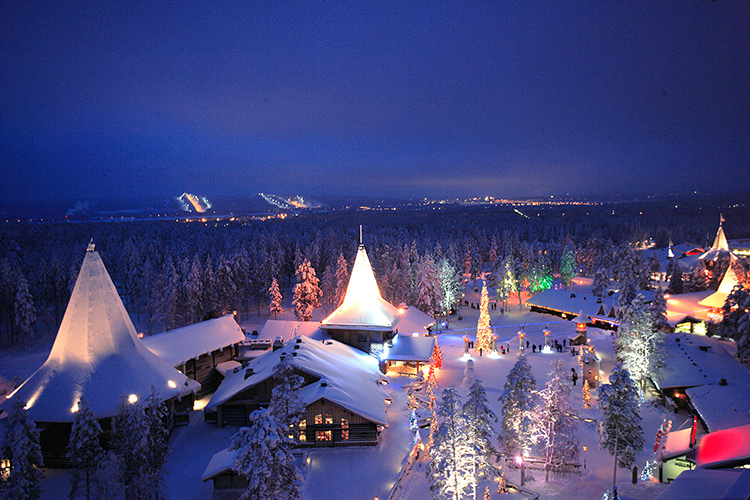 Photo: makutur.com
The city of Rovaniemi is located eight kilometers south of the Arctic Circle, which is why Santa's residence is not in the city itself, but nine kilometers away, exactly where the Arctic Circle begins. You can get there by cab (25 euros), by city bus number eight, which leaves from Rovaniemi train station or by Santa Express, which stops not only at the station, but also at the airport. Tickets for the bus and the Santa Express are the same: 3.50 euros for adults, 1.80 euros for children. An all-day ticket with the ability to get in and out wherever you want is 8.80 and 4.50, respectively.
Free advice: It's best to come here before the opening of the park, that is, by ten in the morning, or even earlier. Because at eleven o'clock a huge line for a date with Santa lines up, which can stand for an hour or two.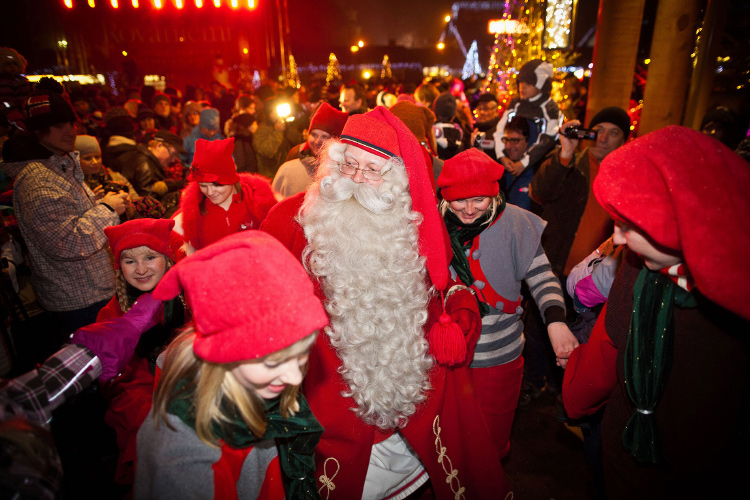 Photo: visitrovaniemi.fi
What is there to do in Santa's Village? The main thing, of course, is to meet Santa himself in his working office. He's not very similar to our Santa Claus, but a polyglot (not for nothing, he wears glasses). Can even speak to your child in Russian. Be sure to ask him to show you the Regulator of Earth's Axis rotation. By the way, meeting Santa is free. You only have to pay if you want to take a picture with him (see price above). What else?

Winter Magic in Lapland, 4 days
Journey to Rovaniemi for winter vacations. St. Petersburg – Leppävirta, the ice park of Mummy-trolls – Kajaani – Ranua – Oulu – Rovaniemi (Santa Klaus Village) – Oulu – Kuopio – St. Petersburg.
At Santa's Post (just in case – its address is Tähtikuja 1, 96930 Rovaniemi, Finland) you can send your child a letter from Joelupukki for the next New Year (10 euros), send gifts to your friends and acquaintances. Go to visit Mrs. Claus (there is one here, too) and cook Christmas porridge with her. Go snowmobiling with adults and children, riding reindeer with elves or Huskies (you can, of course, order a three-hour trip, but it's better to stick to 100 and 400-meter runs – it's cheaper, and it's not too cold). Get a certificate for crossing the Arctic Circle at the information desk in Santa Claus Village (5 euros), visit the Museum of Christmas, aka Santa's Christmas House (10 euros). Have lunch at one of the fifteen eateries, among which there is even an ice restaurant and bar. Ride in the company of snowmen on skates or roll from the ice slides on trundles (about 20 euros per person). It's free to look at the giant five-meter snowmen and enjoy the holiday illumination. In or near the village of Santa Claus can stay overnight. For example, in a hotel with a transparent ceiling, so you can easily watch the northern lights, if that happens. Or in the ice hotel, where you will have to sleep on the ice bed, but in a sleeping bag and on reindeer skins. Prices, of course, bite…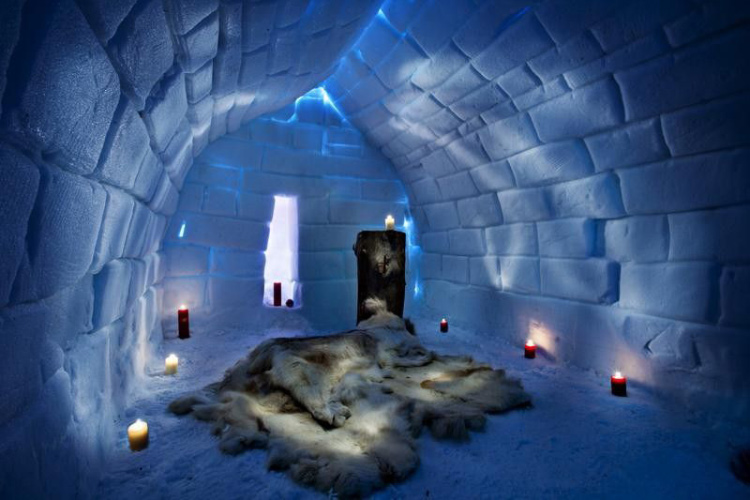 Photo: ourlifeourtravel.com
What to tell! Read for yourself. The official site of Santa Claus Village has a Russian version. Here, by the way, there are live webcams, so you can always see how it's going to snow. For example, when it was raining in St. Petersburg on December 23, in Rovaniemi there was cheerful snow everywhere.
Joelupukki is not the only one.
In Rovaniemi and its neighborhood there is a lot of other interesting things that must be visited by both adults and children.
The northernmost zoo in the world
A kid, of course, will not appreciate this fact, but you can amuse your self-esteem ("Look where you got!"). The Zoo or Ranua Wildlife Park (Ranuan eläinpuisto) is located 80 km to the south from Rovaniemi. Here live almost all the main representatives of northern nature: from polar bears to bearded owls. In total, there are fifty species of Arctic animals and birds. And most of them live not in cages, but in natural conditions. Visitors watch them from special wooden bridges. You can ride around the zoo on a sled that can be rented at the ticket office.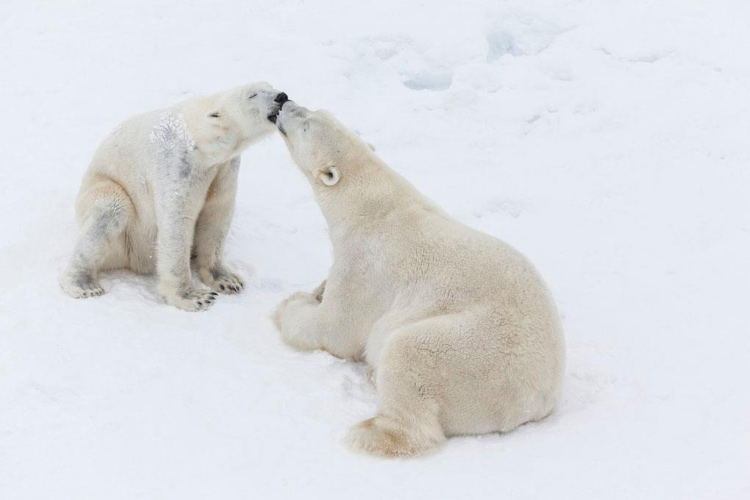 Photo: ranuazoo.com
Next door to the zoo are the huts of the Gulo Gulo tourist village. If you stay here for a few days, you can visit the zoo for free.
Bus ticket from Rovaniemi to Ranua costs 17 euros.
In winter the zoo is open from 10 to 16 and in summer from 9 am to 7 pm. Audioguide in Russian – 5 euros. Tickets for adults cost 15 euros, for children, students and seniors – 13,50.
The zoo website has a Russian version.
Cultural Center Arktikum
Arktikum Cultural Center is located in the heart of Rovaniemi, at Pohjoisranta 4, on the banks of the river Ounasjoki, next to the city park. This is one of the largest museums in Lapland, and its exposition tells not only about the northern nature, but also about the traditional way of life of indigenous peoples of Northern Polar regions, and not only of the Saami, but also of other ethnic groups – Inuits, Eskimos, Nenets. As in most museums of Finland, here you can touch, twist, turn and open everything. There are plenty of interactive activities. If you are not lucky with the northern lights, in the "Arcticum" you can see almost an exact copy of it.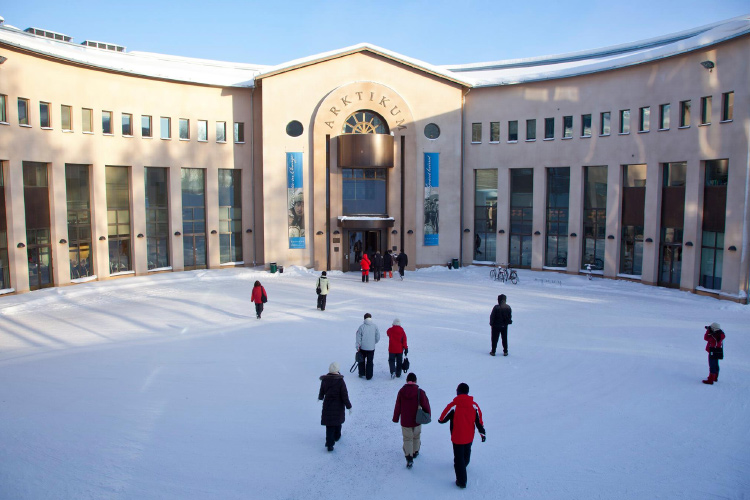 Photo: arktikum.fi
If you want to "angle up and expand" your acquaintance with Saami culture, you can visit a real shaman who, for 100 euros, will jump around the fire, knock on a tambourine and predict your fate.
The museum is open from 10 am to 6 pm. Tickets cost 13 euros for adults and 6 euros for children.
More Santas good and different!
As they say, a good man should be a lot. Therefore, the official Joelupukki in Rovaniemi and its surroundings has a lot of competitors.
For example, there is a New Year's location, which is often confused with Santa's Village, it is "Santa Park". It is located two kilometers from the official residence of Joelupukki. The buses going to Santa's Village also stop here. So you can go out and compare impressions.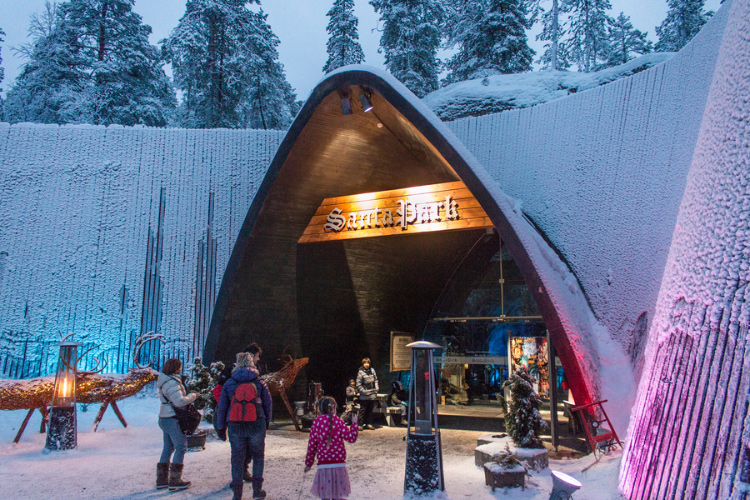 Photo: travelwithbender.com
The main thing about "Santa Park" is that it is inside a rock. The administration assures that the real Santa lives right here. There is also his office and post office. Try to find ten differences! Among the attractions – the world's only underground crossing of the Arctic Circle, the ride on the magic train through underground mazes, visit the gallery of the Snow Queen with illuminated ice statues and the kitchen of Mrs. Gingerbread. Be sure to attend the theatrical Christmas Elf Show, and take a class at the Elf School. Lesson at this school lasts only 20 minutes, but during this time your child will learn a few elves' magic tricks, and then will be given a real diploma on the course completion. And, of course, at the end of it all – a meeting with another Santa.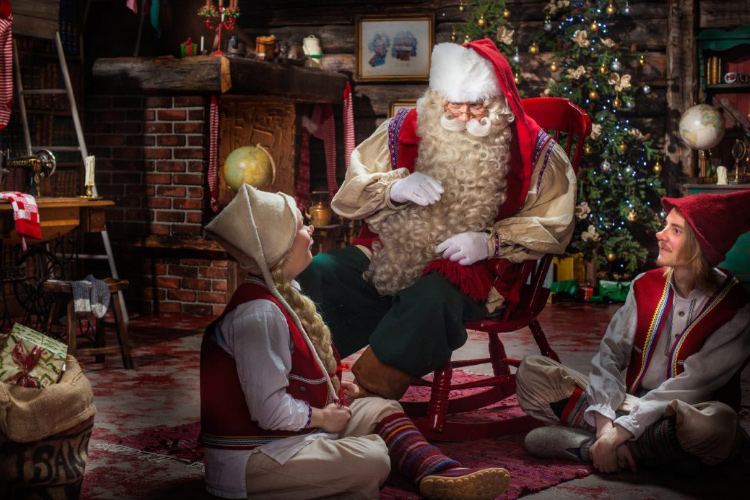 Photo: santaparkarcticworld.com
Admission for adults is 36 euros, for children from 3 to 12 years – 30 euros. Open from 10 a.m. to 5 p.m.
The official website of "Santa Park", unfortunately, only in Finnish and English.
Almost every hotel and restaurant in Rovaniemi has its own Santa on duty. It is true that when meeting a lot of Santa Clauses, your child may suspect that the case is not clean… But in Rovaniemi, you can always refer to the magic. After all, that's what you come here for.