Punta Cana
Punta Cana is a city located on the east of the island of Española in the Dominican Republic, which to many resembles paradise on Earth. The resort is a wide coastline with soft "milky" sand, corals and lagoons, palm tree lodges and developed infrastructure. Just a quarter of a century ago, tourists were not found here: it was an unexplored shore with mangroves and pristine beaches.
Save on a trip to Punta Cana!
Video: Punta Cana
Climate and Weather
Almost any time, Punta Cana is welcoming: the weather is pleasantly hot all year long. There is little rainfall in the region – only from May to mid-summer is the rainy season. Downpours are heavy, but short. The average temperature during the year is +30 ° C. The hottest time is from May to October, when the thermometer reaches +35 °C.
Recreation in Punta Cana
The main thing that interests travelers is the beaches. Punta Cana proudly shows its amazing coast: lagoons, cozy bays, clean water. The beaches in the region are different. Those with access to the Caribbean Sea are quieter than those with a view of the Atlantic Ocean. They are all municipal – swimming is allowed everywhere.
Cabeza de Toro El Cortecito Beach Arena Gorda Beach Fried lobsters at a cafe on the El Cortecito coast
Arena Gorda and Cabeza de Toro beaches have been recognized as the best in the region by being awarded the Blue Flag. This is an international award given to ideal beaches and marinas. The water meets the highest quality standards and is considered completely safe for swimming. Lovers of good food will appreciate the coast at El Cortecito. There are restaurants along the coastline where you can taste the seafood. There are also schools for kitesurfing and windsurfing.
Punta Cana – one of the most popular places for weddings
On some beaches, the bathing area is separated by buoys – about 10-15 meters in length. Sometimes the area is "attacked" by algae. The beaches are cleaned, but swimming becomes less pleasant. However, the algae disappears quickly. The beaches of this Dominican region are ideal for water sports enthusiasts. Diving, snorkeling, and windsurfing are popular here. Tourists often organize parties on catamarans and fishing.
Almost all along the coast are coral reefs – they protect the resort from the surf. This makes swimming more comfortable and safe. The proximity of the coral reef also attracts fans of scuba diving, because the local waters are quiet and pleasant temperature.
Reefs off the coast of Punta Cana Diving in Punta Cana Underwater World of Punta Cana
The coast hospitably welcomes beginner divers. The diving depths here are shallow to 18 meters and the visibility is excellent at about 30 meters. But keep in mind that in winter time it decreases significantly. The most popular part of the reef is Marinarium. Here you can swim with stingrays and even with nurse sharks – good-natured and harmless creatures.
Many are eager to look at the old ship Astron – in the 80's he "sank" on the reef off Bavaro Beach. The ship is visible even from the coast. Worthy of attention and underwater grottos, located near Macau.
The wreck of the ship Astron
Hotel deals
Local Entertainment
Although the region is positioned as a secluded place, there is a variety of activities here. They range from buggy rides along the coast to fascinating jeep safaris and walks on the water. Fans of fishing gather in Punta Cana at the end of summer. During this time, deep-sea fishing competitions are organized here. In the coastal waters swim tuna, red drum – "grunts", marlins.
Souvenir shops are open for tourists. Working discos and nightclubs. The most popular are Areito and Mangu. Here in reverence and golf. Most hotels have private playgrounds. If you want, you can take a look at the area from height – there are helicopter tours.
Or maybe you want to try the local food? The resort is famous for a large variety of restaurants. Tourists are treated to both international cuisine and local, Dominican cuisine. In demand is also a small fishing village El Cortecito, where catering establishments serve dishes from fish caught just a minute ago.
Buggy Trip Caught Marlin
Indian village and parrots on roller skates
The Punta Cana resort offers many memorable excursions. A famous place is Manatee Park. The reserve offers guests to both observe and touch the amazing local animals. Dolphins and sea lions, crocodiles and snakes, iguanas and caimans are found in Manatee Park. It is also home to tropical birds.
Manatee Park is located within Punta Cana, in Bavari. It is open from 9 am to 6 pm. Adults pay 30 USD, children – half of that, 15 USD. Manati Park is full of orchids and flowering plants. There is a huge pool where sea lions and dolphins live. You can swim with the latter, paying 75 USD. But you need to book a place in advance.
Parrots in Manatee Park Dolphins play with a ball What do you think of this entertainment?
One of the features of Manatee Park is the entertainment programs that involve animals. You may see parrots rollerblading or dancing horses. Visitors are also entertained by trained dolphins. The artists dressed in Indian costumes also put on a colorful show. The village of Taino is considered a curious place. It is not quite real – recreated from the model. But everything is respected to detail – even the clothes of the Indians – the natives dance in loincloths. The exhibit is completely dedicated to the culture and customs of the local people.
Guinea Pigs in Manatee Park Alleyways in the Park Map of RIU Palace Punta Cana
Punta Cana's treasure, Manatee Park, will also appeal to lovers of leisurely strolls. One part of the reserve is a botanical garden with rare plants. After the entertainment is worth a bite to eat – in a pizzeria or pastry shop. There is also a ranch-style meat restaurant. The ticket price includes a tour of the reserve, so it is recommended to come here for a whole day. After all, in addition to the walks and shows, you can see the work of artisans and look at folk dances.
"Red Crab Show
In the southern part of the region is another famous reserve – Eyes Ecologica. This park is miraculously preserved in the Dominican Republic. A vast territory of 1.5 thousand hectares, half a thousand species of different animals – tourists have something to surprise. You can choose from a guided tour or self-guided hike. Flora and fauna are preserved here in their natural state – it is a real tropical forest.
Visitors try to take a dip in one of the eleven lagoons, which are shaped like an eye. Because of this, the reserve was nicknamed "Native Eyes. The Indians believed that the water in them was healing. The lagoons are filled by an underground river with the outlandish name of Yahua.
The lagoons of the Indigenous Eyes Marinarium Park in Punta Cana
The animals for which the ecological park has become home include crabs, frogs, and green snakes. There are no venomous reptiles on the grounds. If you guess the time, you can look at an amazing phenomenon: during the mating season, many red crabs crawl to the surface.
Another local attraction is a visit to the Marine Park Marinarium. This is both an introduction to the local inhabitants – electric stingrays and sharks, and a dive into the amazing underwater world. The visit involves choosing one of two excursions. The first is an opportunity to hold a stingray, snorkel and look at exotic fish, ride a kayak and see the sharks. The second option involves a ride on a catamaran with a glass bottom and free-diving in the aquarium of the marine park – swimming with nurse sharks and stingrays. The whole family is not allowed here. Respecting the safety regulations, only children over 13 years old are allowed in the Marinarium.
In addition to the reserves, there are other interesting places in the region. Among them is the island of Saona, nestled in the azure waters of the Caribbean Sea. The excursion involves catamaran rides, swimming in a natural pool – a shallow place in the open sea, the opportunity to watch the jumping of whales. Nature lovers will note the magnificent mountains and palm groves.
Fun Fun Fun Cave is considered a mysterious place. The most daring travelers will be shown stalactites and stalagmites that nature herself worked on. There are no special paths or crowds of tourists. To see all these beauties, you will have to overcome obstacles.
Saona Island Punta Espada
The sights of this exotic corner do not end here. Worthy of attention is Club Mike's Marina – for fans of fishing, nightclub Imagine Punta Cana – for fun company, Punta Espada – a place to play golf. Finally, you can go shopping. As a souvenir acquire dolls of clay and ceramics, local coffee, larimar – stone signatures of the Dominican Republic, amber. You can buy these things at the local market El Cortesito FleaMarket, located near the beach of El Cortesito.
Popular excursions
Diving
Scuba Caribe SA. Five establishments in Punta Cana offer instruction for beginners and everything you need for experienced divers.
Carretera Friusa 1. Tel: 809-221-1336 / 552-6249.
Diving in Punta Cana Horseback riding on the beach
Horseback riding
RN-23 Ranch. Three ranches offer a choice of more than 100 horses, as well as a guided tour of the area.
Arena Gorda. Tel: 809-552-1529 / 1670.
Outback Jungle Safari.
This day tour hardly lives up to its exotic name. The tour operator will pick you up in the morning from your hotel, put you on a truck, and for a whole day with him, you will get to know the life of ordinary Dominicans. You can visit the school and talk to the students, visit the market, and see how vanilla and coffee are made. Food and drinks, including rum, are included in the price of the trip. In addition, a siesta in a hammock awaits you.
Plaza Turisol, Local 7, Avenida Luperon. Tel: 809-244-4886 (North Coast) or 809-552-0665. www.outbacksafari.com.do. Tour is paid, tours for children 12 years and older.
Moving around the resort area
When planning a route, tourists turn to transportation services. An affordable option is buses, guaguas. The trip to Iguay costs 1 USD, to Santo Domingo – 6 USD. Cabs are also available. The large network of rent-a-car offices offer car rentals.
Sometimes you also have to move around the hotel complexes. Some are so large that one has to drive a special streetcar or use a golf cart. It is a whole miniature cities with its own infrastructure, combining hotels and shopping centers.
Journey to paradise
Families and lovers of secluded rest in the lap of nature come to this corner of the oasis. There are two ways to get to Punta Cana. The first is to travel on a charter route from the capital of Russia or St. Petersburg. But you can hardly buy a ticket for this flight. Usually you have to buy an entire tour package that includes a flight and accommodation. Independent travelers first head for European countries or the United States. Usually make connections in London and New York or the only one in the French capital.
Punta Cana airport Barceló Bávaro Beach Resort Hotel Bavaro Beach in Punta Cana, it is called one of the best in the Dominican Republic
The next step is to decide on the destination. The Punta Cana resort area combines the beaches of Bavaro, Arena Gorada, Cabeza de Toro and Macau. The palm of the first place has long been given to Playa Bavaro – a luxurious place, which is only a half-hour drive from the main airport, where tourists arrive. It is comfortable for guests: an extensive road network, about 30 tourist complexes, coconut palms and azure water.
There are good hotels in the other resorts of Punta Cana – most offer an all-inclusive system. These are two- and three-story buildings, bungalows near exotic plants and palm trees. Modern SPAs are open on the territory of the hotels. Tourist centers are located less than 60 km from the coast. It is forbidden by law to disturb the natural landscape, and so the natural beauty of the coast is separated from the infrastructure by mangroves.
Resort Punta Cana in 2022 – recreation, prices, attractions

The largest and most "Russian" resort in the Dominican Republic in detail: how to get there, the best hotels, local entertainment and where to eat?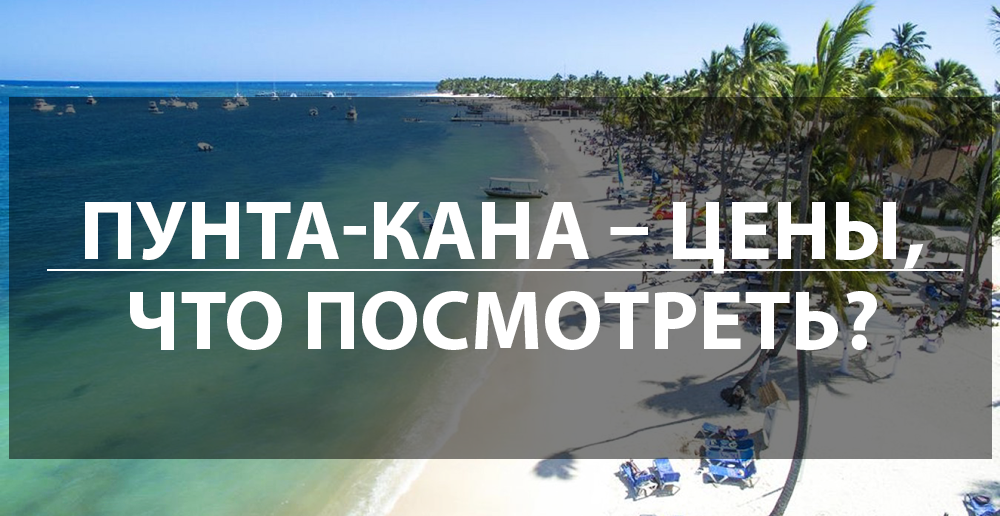 Punta Cana in the Dominican Republic is one of the most popular destinations for tourists, which is called a piece of paradise. The resort is located on the east coast, in a place where the waters of the Atlantic Ocean and the Caribbean Sea meet.
In this article, we will share useful information with those who choose to vacation in Punta Cana, namely fans of the sultry climate, surfing, diving, golf and tennis, like ourselves.
Content
Holidays in Punta Cana 2022.
Punta Cana in the Dominican Republic is beloved by romantic couples in love and respectable married couples. But judging by the reviews, there are also plenty of places to have fun for a noisy group of friends.
Whatever tour you look for – 14 days or 7 days – you will always find something to do. The choice of tourists – three national parks, mangrove forests, fish restaurants. Therefore, a tour for a week may seem insufficient to some people.
Price of tours to Punta Cana, Dominican Republic. Where is better to look for yourself?
Comparing the prices of tours to Punta Cana at once on all tour operators, these three aggregators give out the cheapest possible options.
We have been using these proven sites for a long time and we advise everyone. By the way, don't forget about the "hot deals" section! Often you can grab a very good deal there.
On average, tours to Punta Cana for two in the season cost from 140,000 rubles for 10 days.
When is the season in the Dominican Republic?
The Dominican climate is one of the friendliest. Summer lasts almost all year round. The air temperature rarely drops below +23 ° C. The country has two seasons – dry and wet. The weather in Punta Cana, Dominican Republic is defined by a subtropical climate, but thanks to mild breezes and trade winds, there is rarely a debilitating heat wave.
Weather in Punta Cana by month
January – clear and warm, with almost no precipitation, the average daytime temperature is +27 ° C … +30 ° C
February is a very dry month, with lots of cloudless days and comfortable nights; the daytime temperature is +26°C … +30°C
March is warm and dry weather with daytime temperature +28 °С … +30 °С.
April, rainy season begins, but days with lots of weather and air temperature 28°C … +30°C
May – short rains in the evenings, daytime temperatures up to +30 ° C
June – number of sunny and rainy days is the same, the air temperature is +28 °С … +32 °С
July – more rainy days, rains in the evening, daytime temperature +30°C … +32°C
August: more heavy rains, hurricanes, air temperature +32°C
September with frequent showers and hurricanes, air temperature +30 ° C and higher humidity.
October the rainfalls decrease gradually and the weather is warm.
November more sunny days, air temperature +28 ° C
December with clear warm weather and daytime temperatures +27 ° C … +28 ° C.
Now you can see the weather and prices for tours to Punta Cana (Dominican Republic) in a suitable month for you.
Price is per person when buying a tour for two people
What to see in Punta Cana? Local Entertainment
We have studied the main attractions of the resort and collected photos and descriptions for you. Many of them are unique natural and historical relics. Punta Cana is located in the province of La Altagracia, which is famous for its excellent beaches, national parks and the small town of Iguay. There is a famous cathedral where thousands of pilgrims visit every year.
So, what is the first thing worth seeing in Punta Cana?
"The Red Crab Show
Eyes Ecological Park has preserved the natural tropical fauna and flora – red crabs, green snakes, lizards, and frogs. "Shows" for visitors are put on by crabs during mating season, crawling to the surface.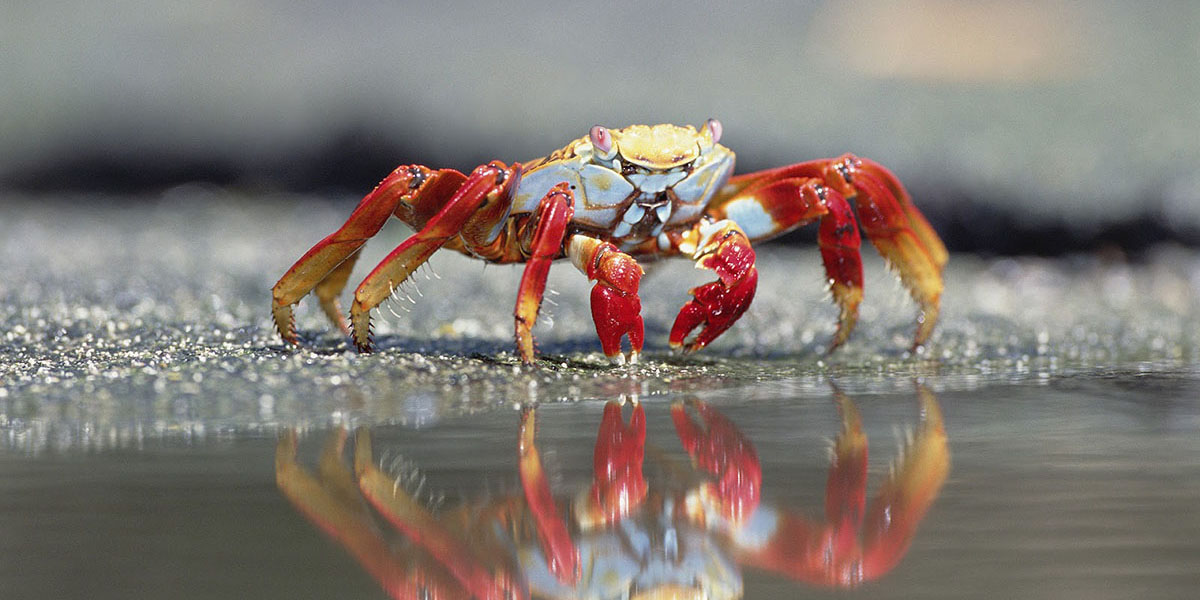 Manatee Park.
The reserve, which is located near Punta Cana, amazes visitors with a variety of animals and lush blooming of exotic plants. One of the most interesting places in the park is a recreated Indian village where you can learn about the culture and customs of the local population.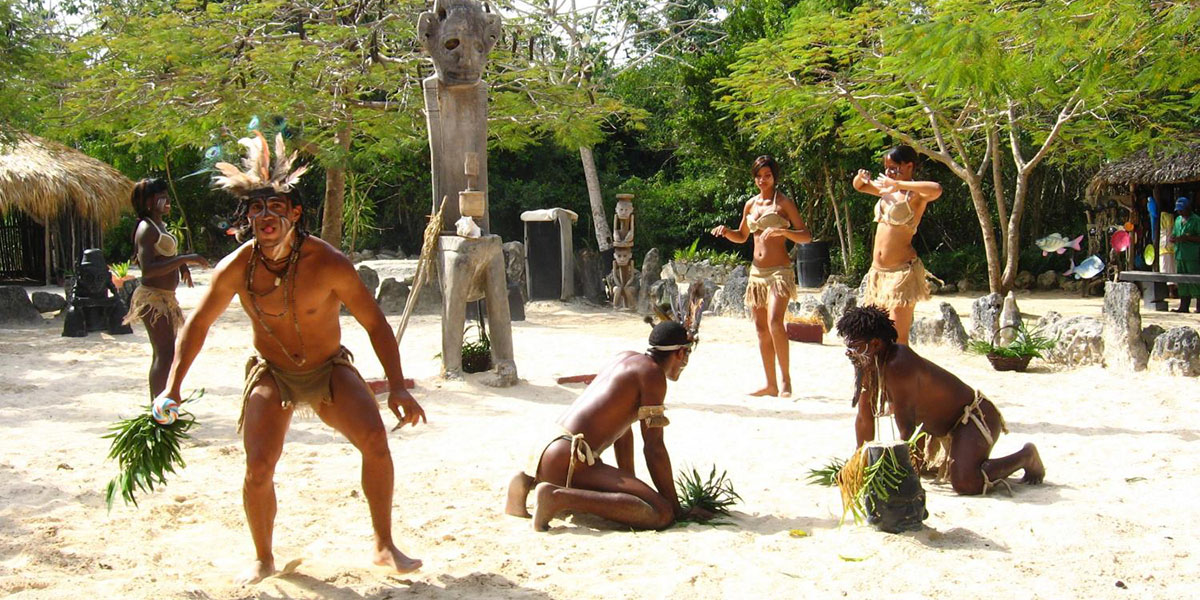 Ponce de Leon House Museum
The house was built more than five hundred years ago by a Spanish conquistador. It is noteworthy that the structure has been preserved almost in its original form. Today you can see the furniture and household items of those old times.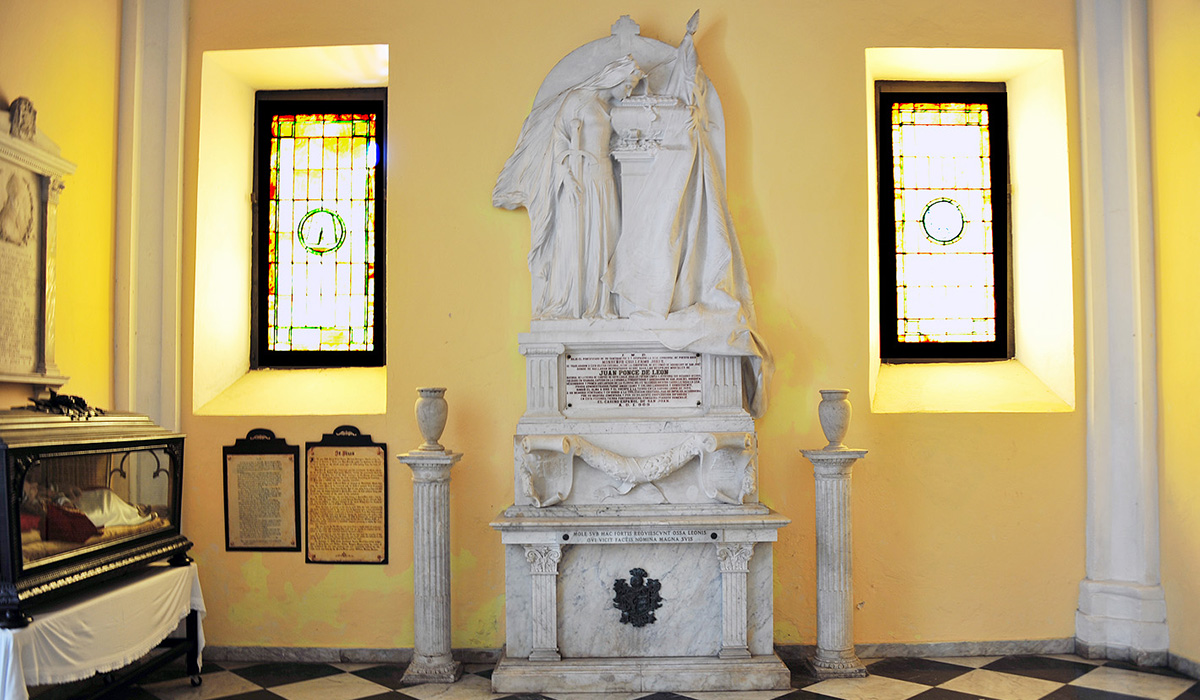 Marine Park Marinarium
The Marinarium is a unique marine park in the eastern part of the Dominican Republic that gives you the opportunity to swim with sharks and take pictures with stingrays.
Of advice – check your mask before you swim away from the ship, it may leak water. Also take your underwater camera with you to capture all the beauty of the underwater reefs.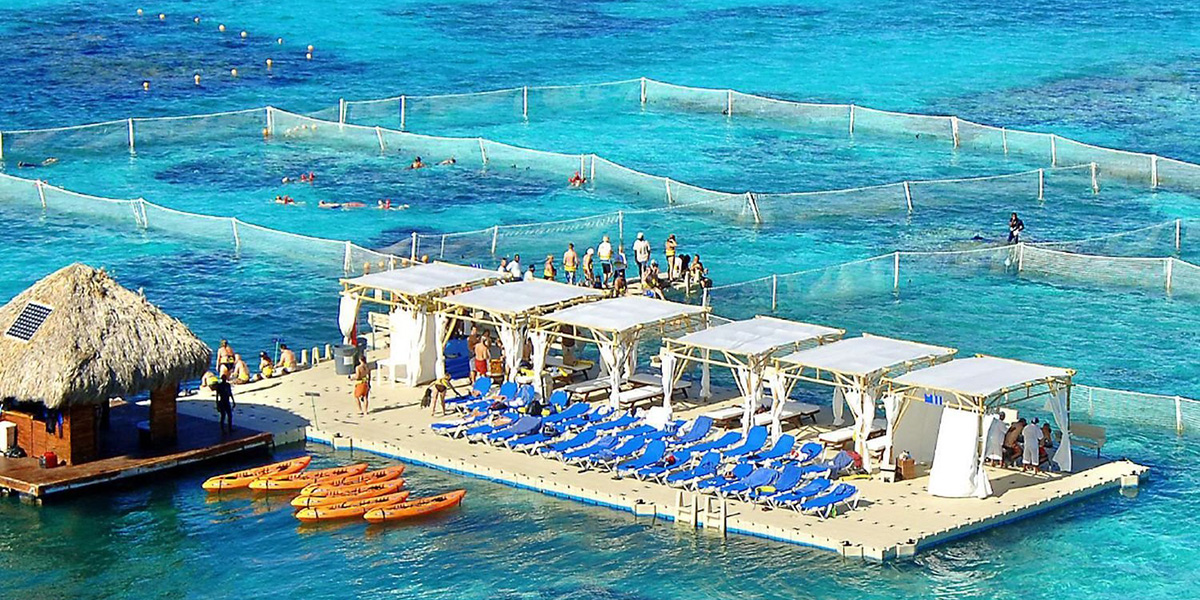 Outback Jungle Safari
The excursion is a day of learning about life and everyday life of ordinary Dominicans. If you have a more or less passable level of English, we recommend that you take the tour at the hotel and not from your guides.
You won't regret it, it will be a lot of fun! You'll learn a lot about the culture of the locals and take away atypical photos for your Instagram.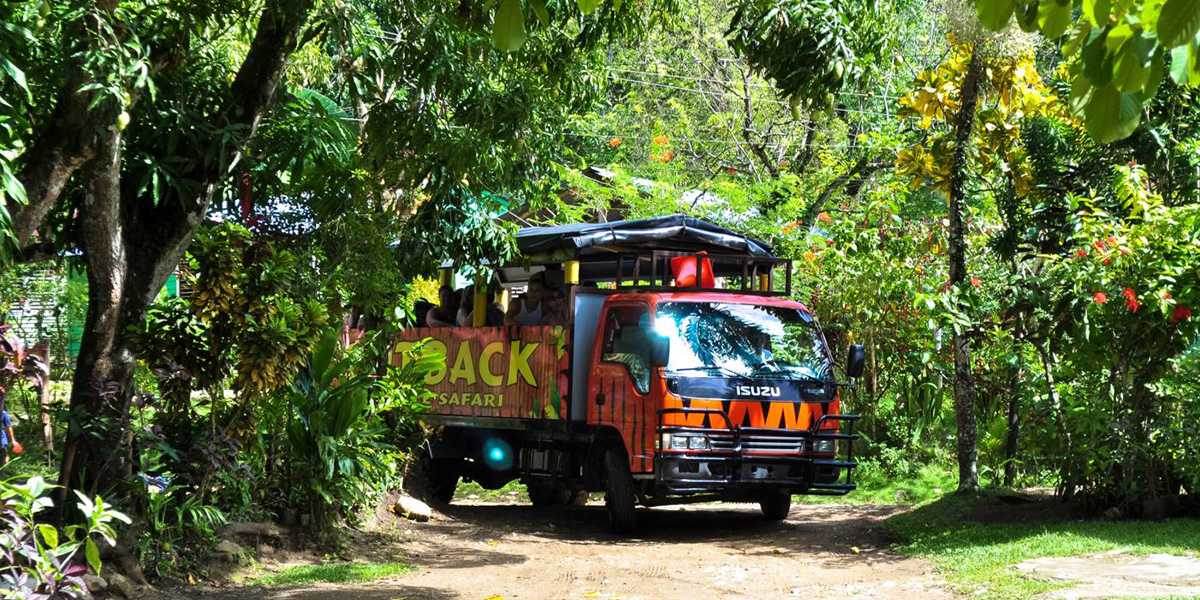 Other notable places in Punta Cana include golf courses, caves, and diving centers. You won't get bored with the resort's entertainment. Want to have an interesting and fun evening? Head to Imagine Punta Cana nightclub, located in a cave with an original design and interior. There is also a casino in Punta Cana. Active vacationers have the opportunity to do horseback riding, safari, rafting, and helicopter rides.
Beaches in Punta Cana
The beaches of Punta Cana can also be classified as local attractions. Among them there are both public and private, intended for hotel guests.
One of the most beautiful is Arena Gorda Beach . The beach is so clean that according to the reviews of tourists you can see how clouds are reflected on the sand And it is just a paradise for surfers, the sea here is very often rough!
Cabeza de Toro beach is a secluded place surrounded by a dense rainforest. The sea here is very calm, separated from the open ocean by coral reefs.
The coastal beach at El Cortecito marked with a seal of distinction – the Blue Flag. Entrance is free. This beach of Punta Cana is famous for its pure white sand and comfortable entrance to the water.
Bavaro Beach is one of the main and crowded beaches of the resort. Here you will be in the sun on the tiniest white sand, surrounded by coconut palms. Minus – algae, but around hotels try to remove them in time. Bavaro in Punta Cana is very long beach, but its sand always stays cool. The beach is among the ten best places for recreation not only in the Dominican Republic, but also in the world, and is Blue Flag awarded.
All beaches in Punta Cana have excellent infrastructure and provide all opportunities for water activities and sports.
Map of the resort (beaches)
We have prepared for your convenience a special map on which you can find the location of popular beaches in Punta Cana. On the map the beaches are highlighted with blue markers, clicking on them will show you detailed information.
Top 10 Hotels in Punta Cana
Now we will tell you where to stay in Punta Cana, first there will be more expensive options (5-star hotels), and below – at very affordable prices.
Expensive and cool:
The 5* Iberostar Grand Hotel Bavaro is a great hotel with fairly spacious rooms that are always very clean. Excellent cuisine (all inclusive). This hotel is for adults only, which is a plus for those looking for a quiet vacation. Service at a very high level. The staff is trying to learn Russian, which is nice .
The 5* Zoetry Agua Punta Cana is a great hotel for those who care about quality service and the ocean. The main concept is the desire to help and please you in everything. The beach at the hotel is one of the best in Punta Cana, it is almost not crowded, due to the fact that the hotel is far away from the main places of rest.
5* Eden Rock At Cap Cana – is ideally located, close to the airport, and the hotel will take you in its own comfortable transport. We recommend taking a villa – its own pool, neighbors are not visible, each villa comes with an electric golf cart, which is convenient not only to drive around the nearest golf club, but also in all the surrounding area. Don't forget to recharge it in time!
5* The Reserve At Paradisus Palma Real is a hotel with excellent infrastructure, beach and good food (all-inclusive). It is located in such a way that you don't run into many other guests. There is always room in the dining room, by the pools, on the beach.
5* Secrets Cap Cana Resort & Spa – a new, clean hotel with a landscaped area, a lot of pools for every taste.
Budget and quality:
4* Caribe Club Princess Beach Resort & Spa – a great hotel for families with children. The well-kept, clean area with rich vegetation and wildlife.
4* IFA Villas Bavaro Resort & Spa – good value for money. Welcoming and helpful staff. Very large and beautiful area of the hotel. One of the main advantages is the beach (white sand and a wide line).
The 4* Four Points by Sheraton Puntacana Village is a budget hotel, close to the airport, but quite far from the center of Punta Cana, where just the best resorts, restaurants and stores are located. A cab ride from the hotel takes about twenty minutes.
3* Whala! Bavaro is not a bad hotel for its money. The ocean is close by, the food is decent, the stores are not too far away. Rooms are clean, spacious, with a balcony overlooking the pool bar. Equipped with air conditioning and a fan on the ceiling.
We have prepared a map of these hotels in Punta Cana for you to help you get your bearings. The hotels are marked with blue tags, and when you click on them, detailed information and photos pop up.
Prices in Punta Cana 2022
The local currency is the Dominican peso. You can also pay here in U.S. dollars. The exchange rate to the ruble: 1 peso ≈ 1.3 rubles. Prices in Punta Cana, as elsewhere in the resort area, are quite high.
The average cost of hotel rent in Punta Cana is 8-15 thousand rubles (three- to four-star hotel).
Prices in Punta Cana for food start at 500 rubles for a typical meal for one person
Dinner for two with wine in a restaurant will cost about 2500 rubles. You'll have to pay an average of 60-90 rubles for a cup of coffee and 90-120 rubles for a bottle of local beer.
Flying from Moscow to the Dominican Republic costs from 40 000 rubles.
This winter our author went on vacation to the Dominican Republic and wrote a large and detailed article about all the nuances of vacationing on the Caribbean coast.
Where can I eat?
Prepared for you a list of proven places where you can eat tasty and inexpensive:
Wacamole – great food, low prices. Average price: 280-500 rubles.
Kats Corner – nice place with helpful staff. Speak English. Good food and cocktails. Average price: 500-600 rubles.
JOY Nutritional Popsicle – very nicely decorated place, you will want to take a lot of pictures, we assure you Unconventional incredibly friendly and positive service. Average price also: 500-600 rubles.
El Rincon Del Marisco – judging by the reviews everything is really delicious and inexpensive. 2 portions of lobster (2 pieces in 1 serving), 2 portions of langoustines (3 pieces in a serving), 2 crabs, 30 shrimp and fish about 30cm, various drinks and side dishes. The total check is $114. What do you think?
Wendy's – and if you're looking for burgers and coke even on vacation, this is the place for you It's close to the airport. Here your expenses will amount on average to 400-600 rubles.
How to get there? Punta Cana Airport
Punta Cana International Airport is located 7 km from the city of Punta Cana, 198 km from the city of Santo Domingo, 430 km from Puerto Plata. Today the airport is the largest transportation hub of the Dominican Republic and all Caribbean islands.
The easiest way to get from the airport of Punta Cana are the following:
shuttle service (many 5-star hotels offer organized shuttle service from the airport to the hotel door on arrival in Punta Cana, check this issue when choosing);
cab (you can quickly and comfortably from the airport of Punta Cana to your hotel, but you should order in advance, due to the large number of arriving aircraft, we for example often order a cab on this site).
How long is the flight from Punta Cana to Moscow?
There are direct flights from Moscow to Punta Cana. The distance to Punta Cana is 9275 km. The flight will take approximately 12 hours. Flights depart three times a week.
Below you can see the prices of airfares from Moscow to Punta Cana.
Excursions in Punta Cana
Excursions in the Dominican Republic from Punta Cana include visits to ancient cities and natural attractions, learning about local history, shopping, participation in various entertainment programs.
The most interesting excursions are the following:
Santo Domingo – the capital of the country, founded by the brother of Christopher Columbus;
Saona Island – with a visit to the city of artists Altos de Chavon and a unique park;
Fun Fun Fun Cave – an extreme trip for adventurers;
Samana Coast – access to the open Atlantic Ocean to meet humpback whales in their natural environment.
Prices for tours in Punta Cana depend on the distance, the number of sightseers, the type of transport to travel. The cost starts at $50-80.
Safety. What should be wary of?
You need to remember about some safety rules:
leave valuables in the room safe
Do not drink from the tap, the water in Punta Cana leaves much to be desired
Do not swim in the open sea
be careful on the street, not to become a victim of pickpocketing
Be careful when swimming, the water can be poisonous jellyfish and prickly sea urchins.
August and October are often hit by hurricanes.
Local transportation
All modes of transport are well developed. You can book a transfer from the airport to the hotel or take a bus. Intercity bus service in the Dominican Republic is good, buses are modern and comfortable. The price for a transfer, for example, from the airport to the hotel Four Points by Sheraton Puntacana Village – from 1900 rubles.
You can order a cab at the airport or hotel, but you need to agree on the fare before the trip, because the counter in the cab may not be. Usually you can get to any place within 25 km from the airport of Punta Cana for about 1500 rubles (also depends on your ability to bargain ).
You can rent a car in the Dominican Republic. For this you should have insurance and driver's license. The cost will come out of about 7000 rubles for three days. You can rent a car by clicking here.
Rest in the Dominican Republic with children
How easy is vacation with children in the Dominican Republic? At the resorts of Punta Cana in the Dominican Republic all conditions have been created for a comfortable family vacation. There are many modern beaches with the cleanest sand, which is not heated even under the hottest sun.
Most hotels are designed to accommodate families with children. They offer various entertainment shows and animation programs for young guests, children's pools, mini-clubs, playgrounds, babysitting services and children's menus in restaurants.
Among the excursion programs can also pick up trips that will be interesting, but not very tedious for children.
The main disadvantage of vacationing in Punta Cana with children is the need for a long flight (about 12 hours). Also, may be negatively affected by the time difference (8 hours). The child, like adults, will need some time to acclimatize.
In general, tourist reviews show that vacation with a child in the Dominican Republic and, in particular, in Punta Cana is not only possible, but also useful for his health and development.
Copying materials are allowed only with the mandatory indication of a direct, active and open to indexing a hyperlink to howtrip.ru.