The best vacation spots in Thailand.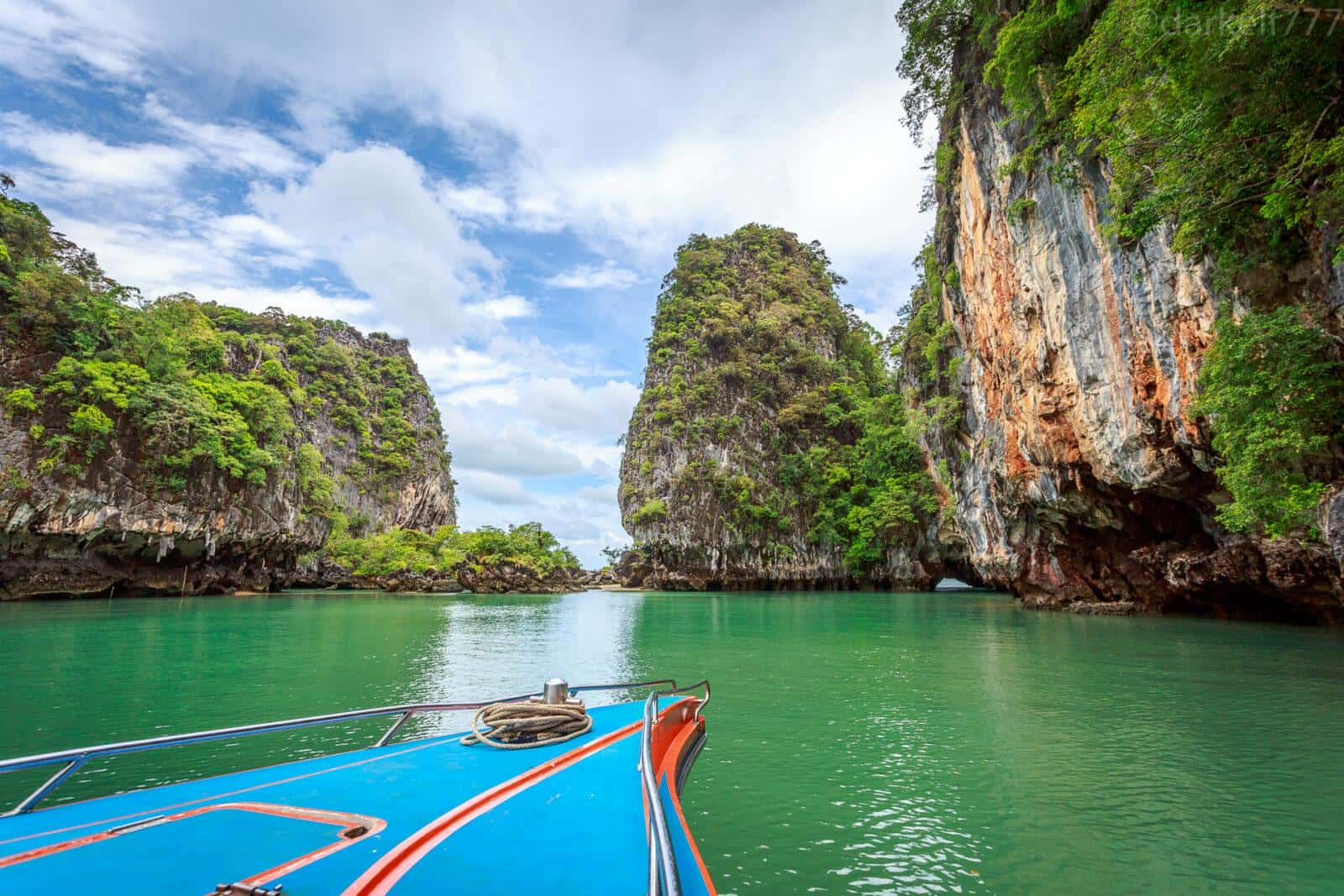 Thailand
Where is the best place to rest in Thailand everyone who goes on a trip wants to know. Every year this resort attracts travelers more and more. There are several reasons for this: affordable prices, unspoiled nature and clean beaches. In Thailand, there are enough places worthy of attention. They differ from each other not only in infrastructure, but also in climate.
Pattaya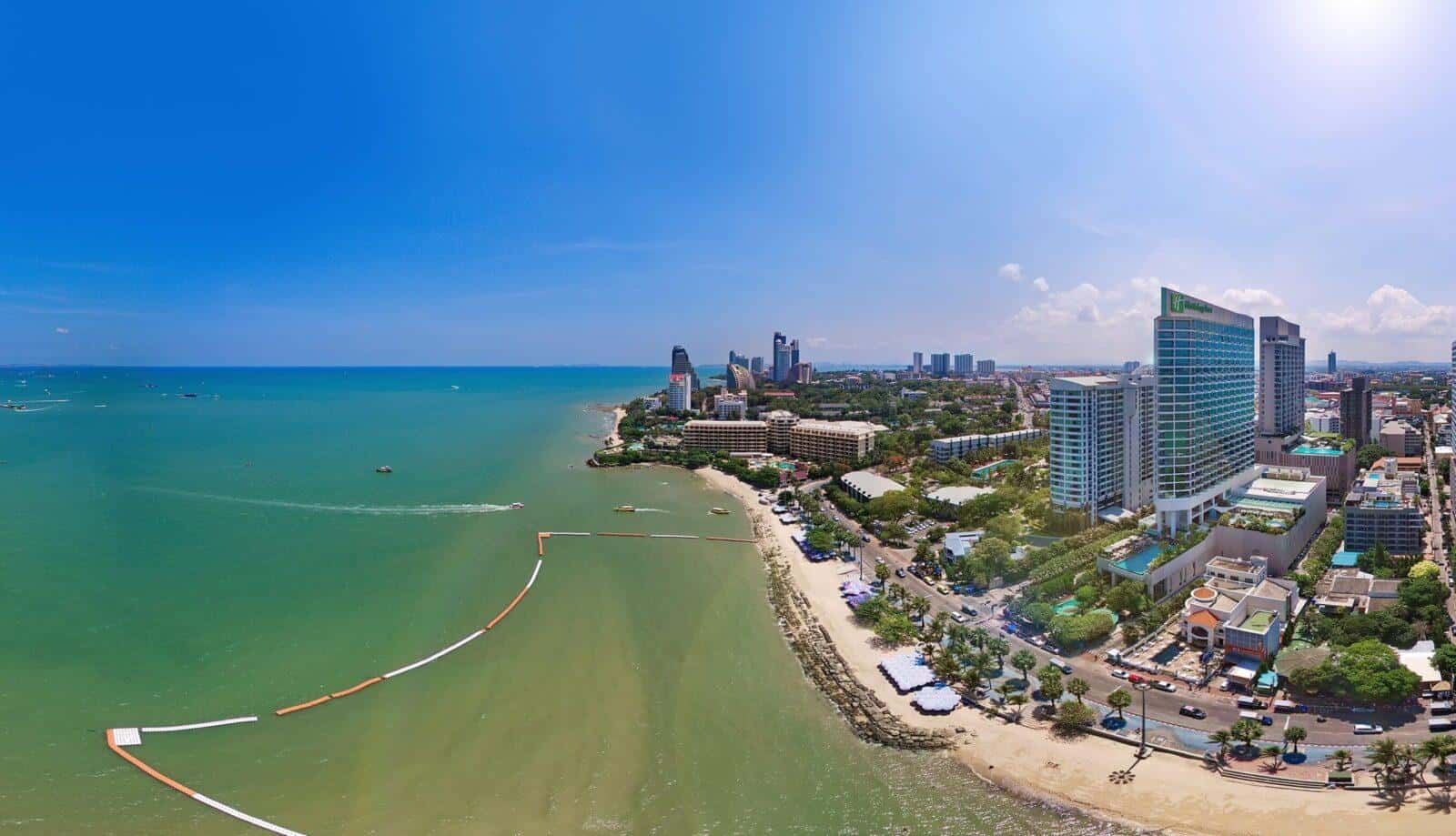 One of the most popular resorts in Thailand is Pattaya. It offers tourists around the clock a lot of entertainment. Everyone can find something to their liking here. Particular demand Pattaya is enjoyed by free men. She is known for an abundance of inexpensive services of an intimate nature.
In Pattaya, there are more direct flights from Russia, and therefore the cost of the tour here is usually lower than in other Thai resorts.
The undoubted advantage of the resort is a large number of direct flights. Because of this, the price of the tour is lower than in other areas. The resort is famous for the presence of comfortable coastlines and well-appointed hotels.
Lovers of nightlife usually settle in the central part of the city. It is there are concentrated all the entertainment venues. In Pattaya, and enjoy shopping lovers. For children, there are gardens, parks, and zoos. Tourists traveling to Pattaya for the tour program should visit the local temples, which hold a unique energy.
A huge scope for entertainment and is provided for athletes. The resort has countless fitness centers and gyms. In any of them can use the help of an instructor.
Phuket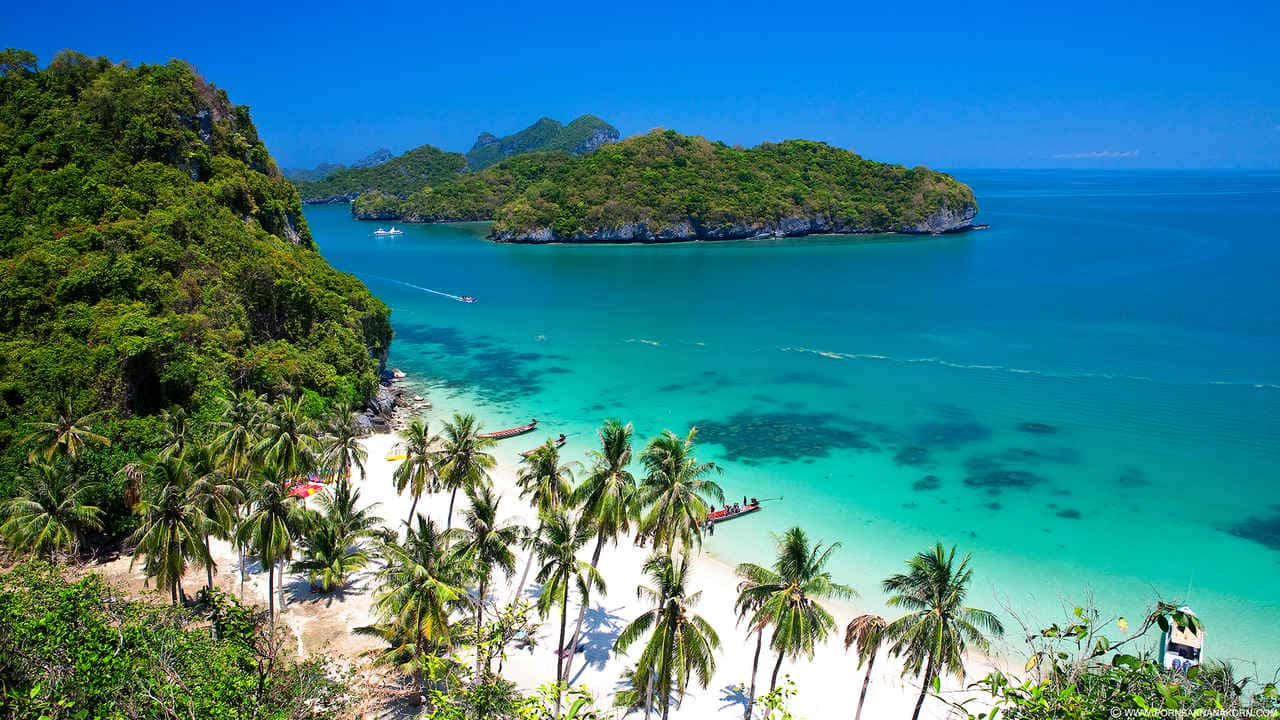 Phuket is considered to be the largest island in Thailand. It is notable for its developed tourist infrastructure. Phuket has a lot of sandy beaches, which often organize parties. Young people tend to pick up a hotel near Patong Beach. It regularly hosts entertainment events.
Proponents of relaxing holidays in a quiet atmosphere go to the beach Nai Ton. Here you can not only swim in the azure waters, but also visit a massage room or enjoy the beautiful views. The most visited beaches in Phuket include:
Krabi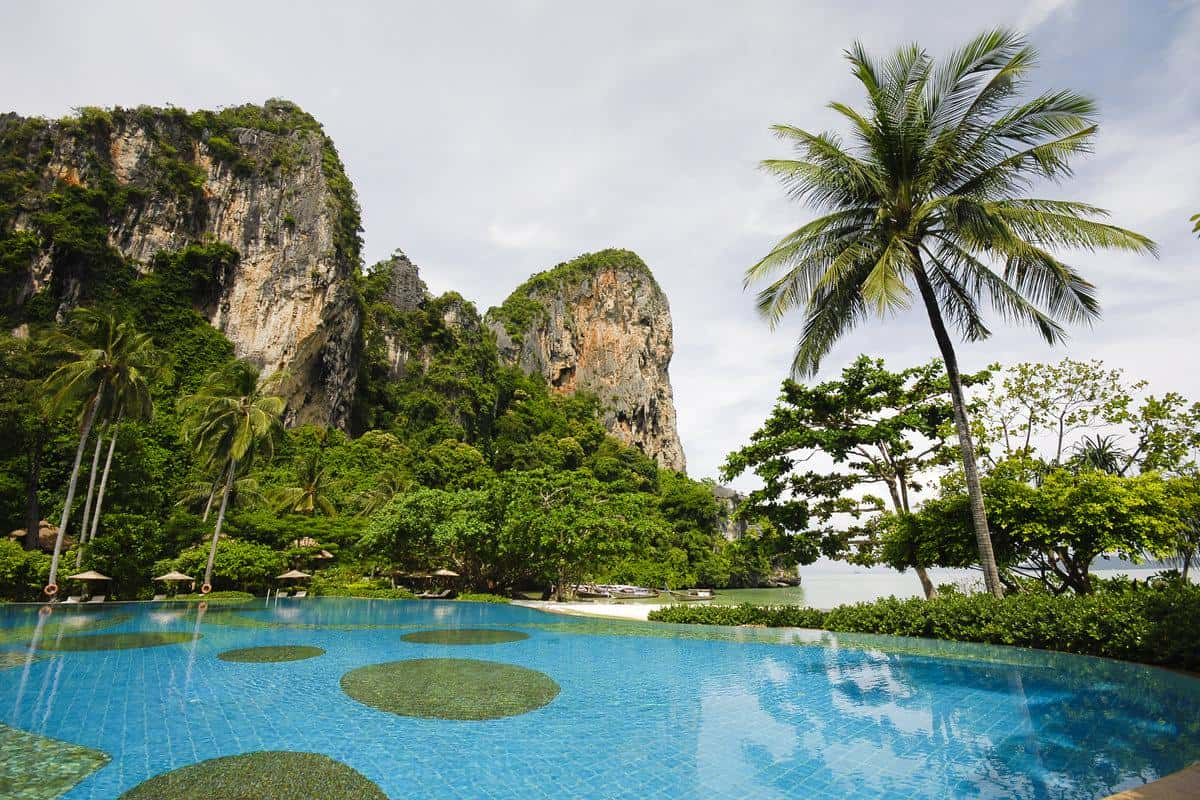 Krabi province is famous for its excellent beaches, both on the mainland and on the island. It is a whole complex of single islands. The undoubted advantage of the resort is the presence of fine white sand. Krabi attracts tourists who prefer to rest in untouched by hand places. The nature here is picturesque and astonishing.
The most visited place of the province can be called the Phi Phi Islands. Despite the pristine nature, there is a well-developed infrastructure. Tourist area is rich with comfortable hotels, spa-centers and excellent restaurants. Those who want to relax in a quiet place, should go to the island of Lanta. On his beach at the same time let no more than 10 people.
The most favorable period for a trip – from November to March. It is worth a visit here, at least because of the fantastic views of the sea and steep cliffs. Special attention should be paid to the lake with emerald water. It comes out due to high temperature and high mineral content.
Bangkok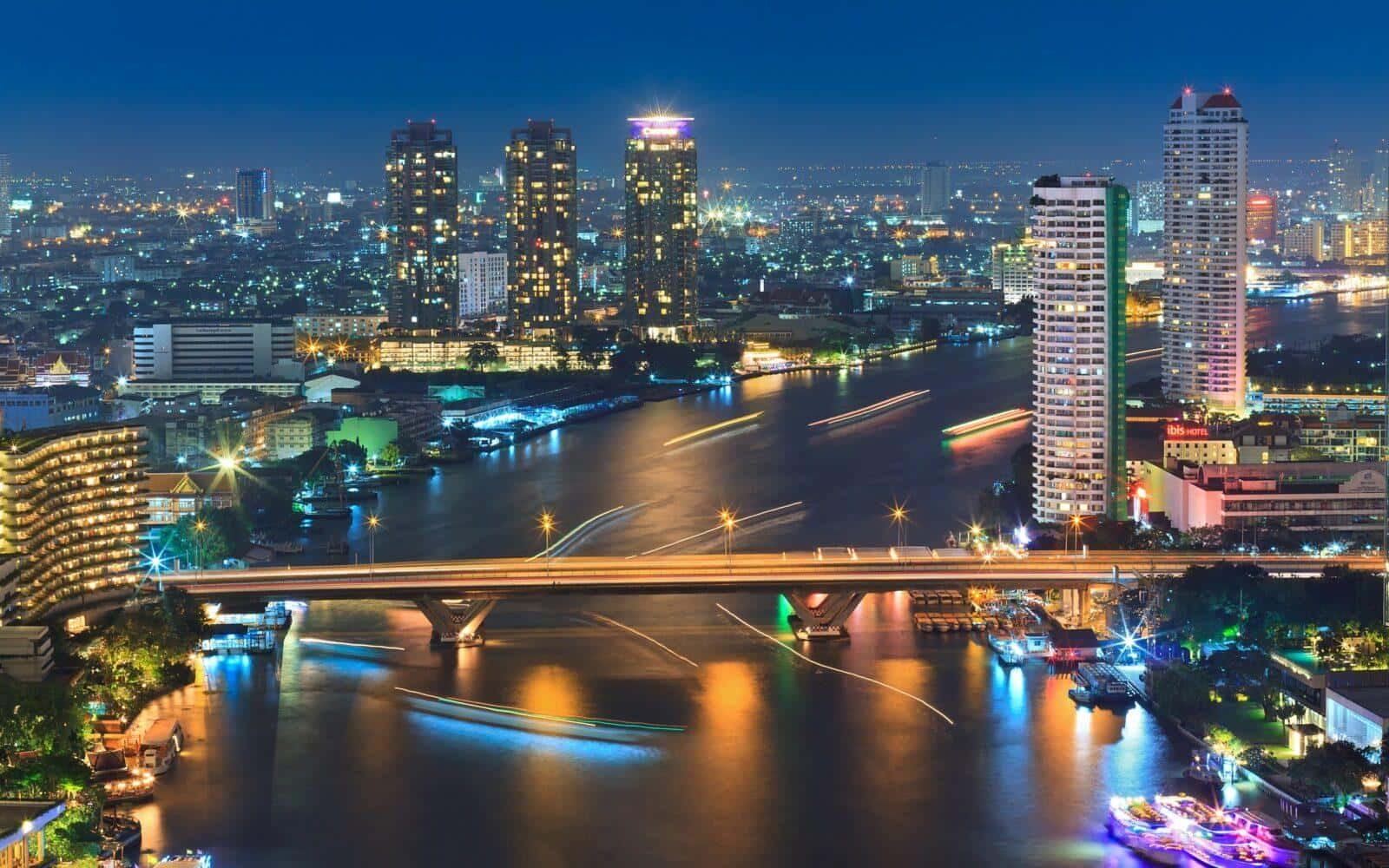 Bangkok is the capital of Thailand. That is why it is most in demand among visitors. Many tourists go here for shopping, as the city pleases with a huge range and attractive prices. Thanks to the favorable climate, you can visit Bangkok all year round.
A total of it is divided into 50 districts, each of which has many attractions and entertainment venues. The temples, palace complexes and museums are very popular here. For families with children in the capital have aquariums and water parks.
In Bangkok, supporters of sightseeing programs will enjoy. There are a huge number of museums, exhibitions and attractions. Young people rush to the capital to visit popular nightclubs. There is no less demand for beach vacations. To get to the beach, you need to travel by bus or cab about 40 minutes.
There is no sea in Bangkok, so tourists are often shopping and visiting various attractions, of which there are many. The capital of Thailand attracts young people with its numerous nightclubs and other institutions.
Samui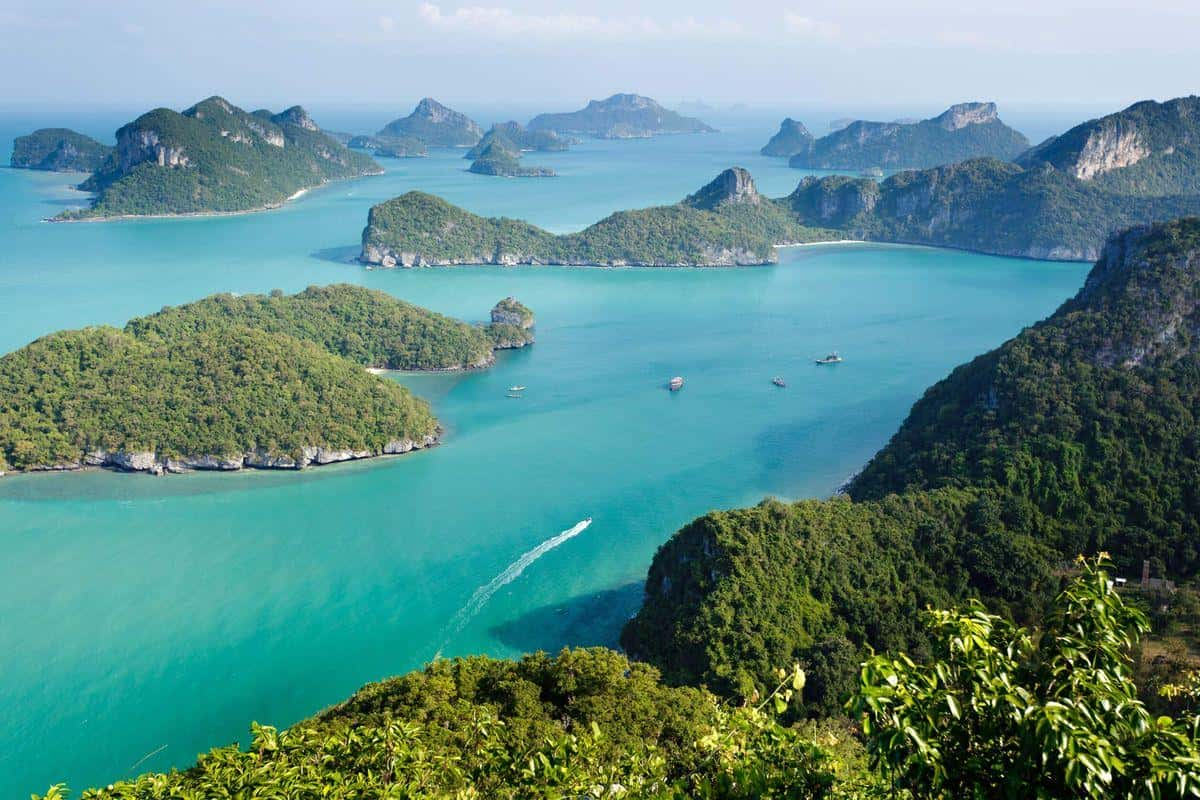 Samui is the second most popular resorts in Thailand. Compared with other regions, it is more remote. Therefore, the rest here come, as a rule, for a long time. After the flight to the island will have more than one km to get by boat. Among the undoubted advantages of the resort include the preservation of natural treasures in pristine condition. In addition to this, there is a very high level of service.
The most favorable weather for recreation is in February and March. There are rarely strong waves, so the resorts of Samui is not afraid of bathing with children.
The most comfortable climatic conditions on Koh Samui in February and March. A distinctive feature of the resort is the absence of high waves, which makes the beach holiday as comfortable as possible.
Almost all luxury hotels are located in close proximity to the sea. The beaches are covered with snow-white fine sand. The natural shade is created by rows of palm trees.
Phangan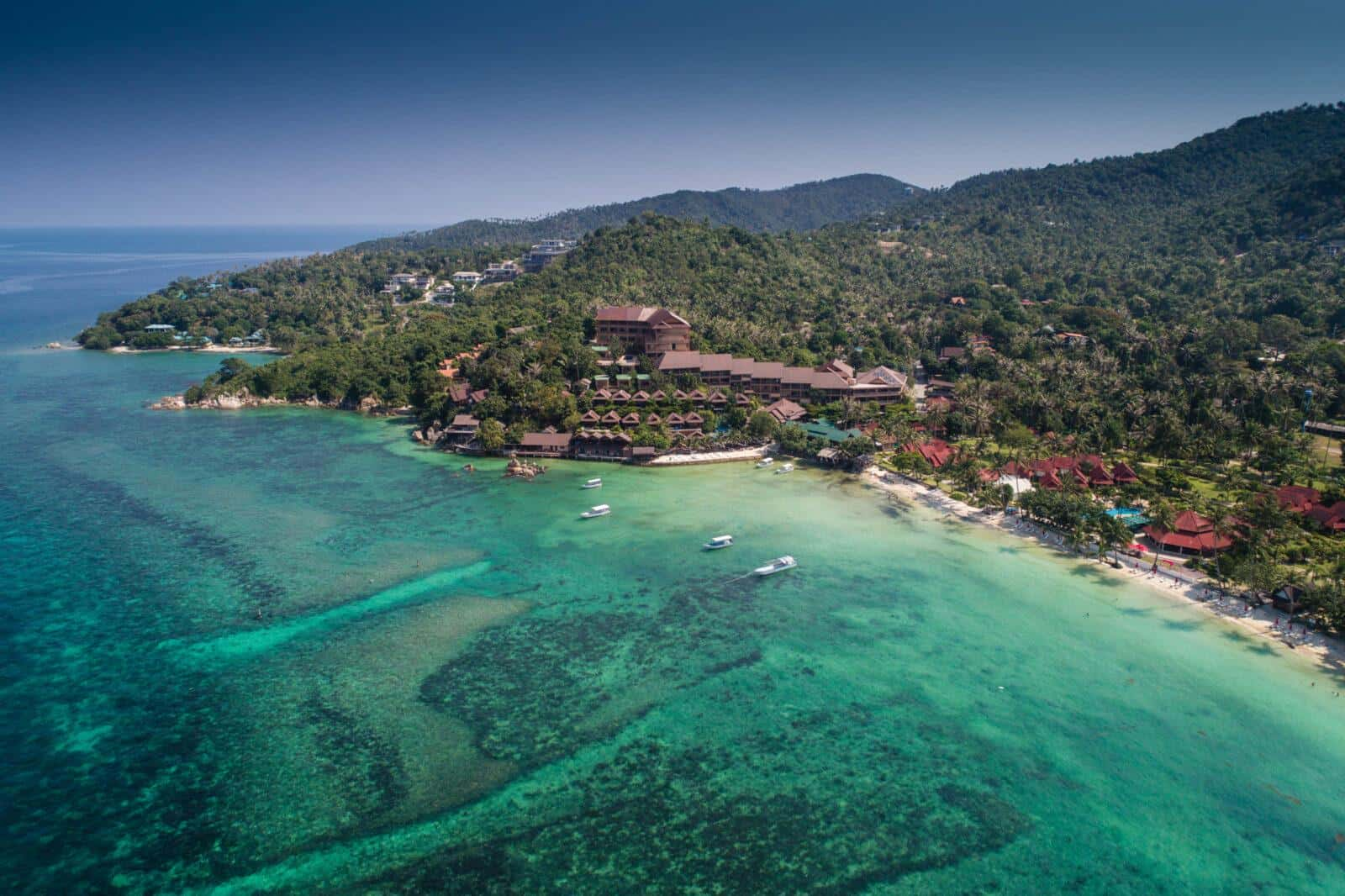 Phangan is a great place for recreation for young people. It is located near the island of Samui. The resort is famous for large-scale parties. Each month at the beach Had Rin attracts about 30 thousand people. The event takes place in the open air and accompanied by an interesting entertainment program. This party is called the Full Moon Party. She lasts almost a whole week.
On the beaches of Phangan has all the necessary equipment for recreation. You can stay both in five-star hotels, and in bungalows.
Some hotels are located on the cliffs. They offer really incredible views. On the coast every tourist can do scuba diving or water scooter riding.
Ko Chang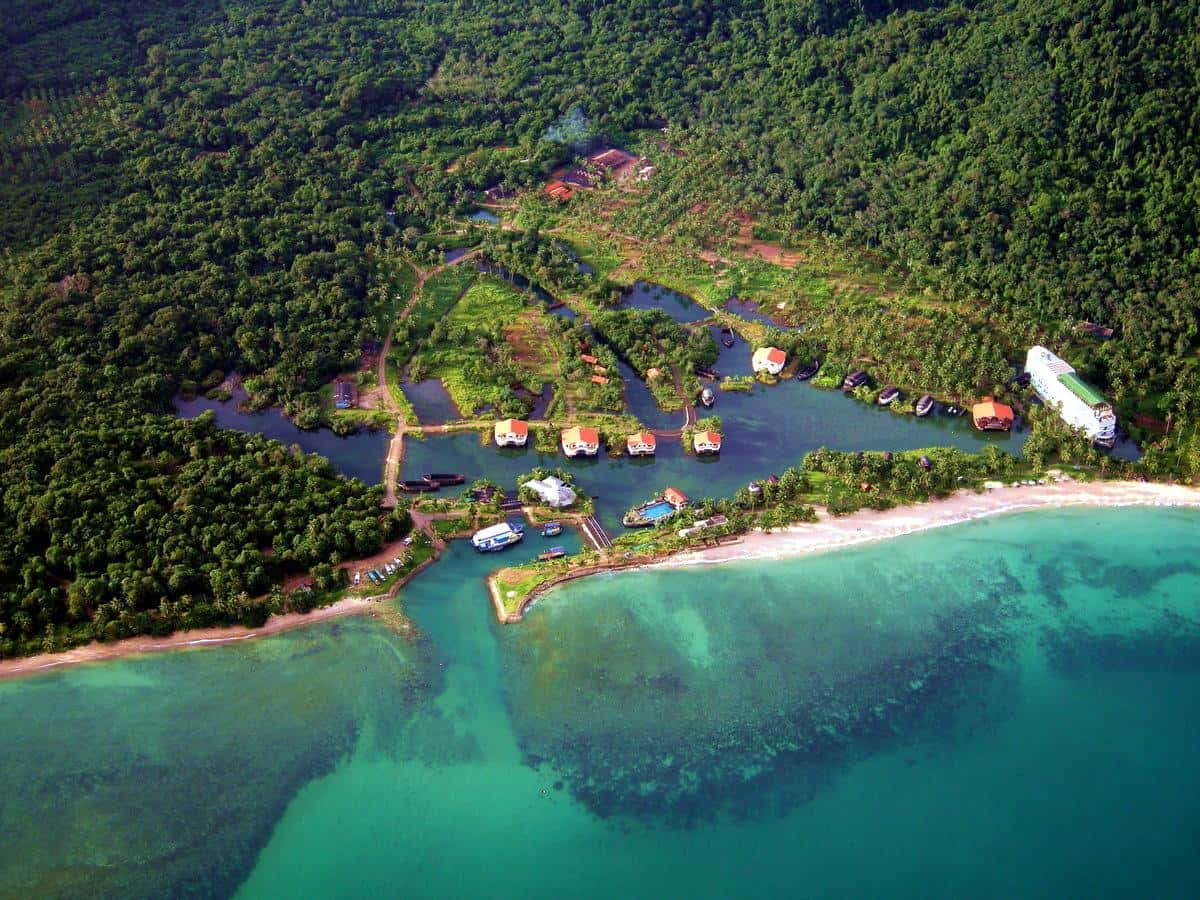 The island is far from the most popular resorts in Thailand, which makes it more suitable for lovers of relaxing holidays. The most popular is the eastern part. From Bangkok, Ko Chang is 300 kilometers away.
On its territory organized excursions and operate various entertainment venues. The main attraction is considered a waterfall Klong Phlu. No less popular is the national park.
Ko Chang Island is far from crowded Thai resorts. For example, the island is separated by 300 kilometers from Bangkok. Here you can enjoy the silence and lack of large crowds of people.
The island is surrounded by mountain ranges of about 215 square meters. Hotels here have a fairly high level of comfort. Tourists should definitely visit the rope park, national cuisine restaurants, safari park and snorkeling classes.
Every year, Ko Chang is gaining popularity among tourists from all over the world. The locals treat visitors with hospitality and respect.
Hua Hin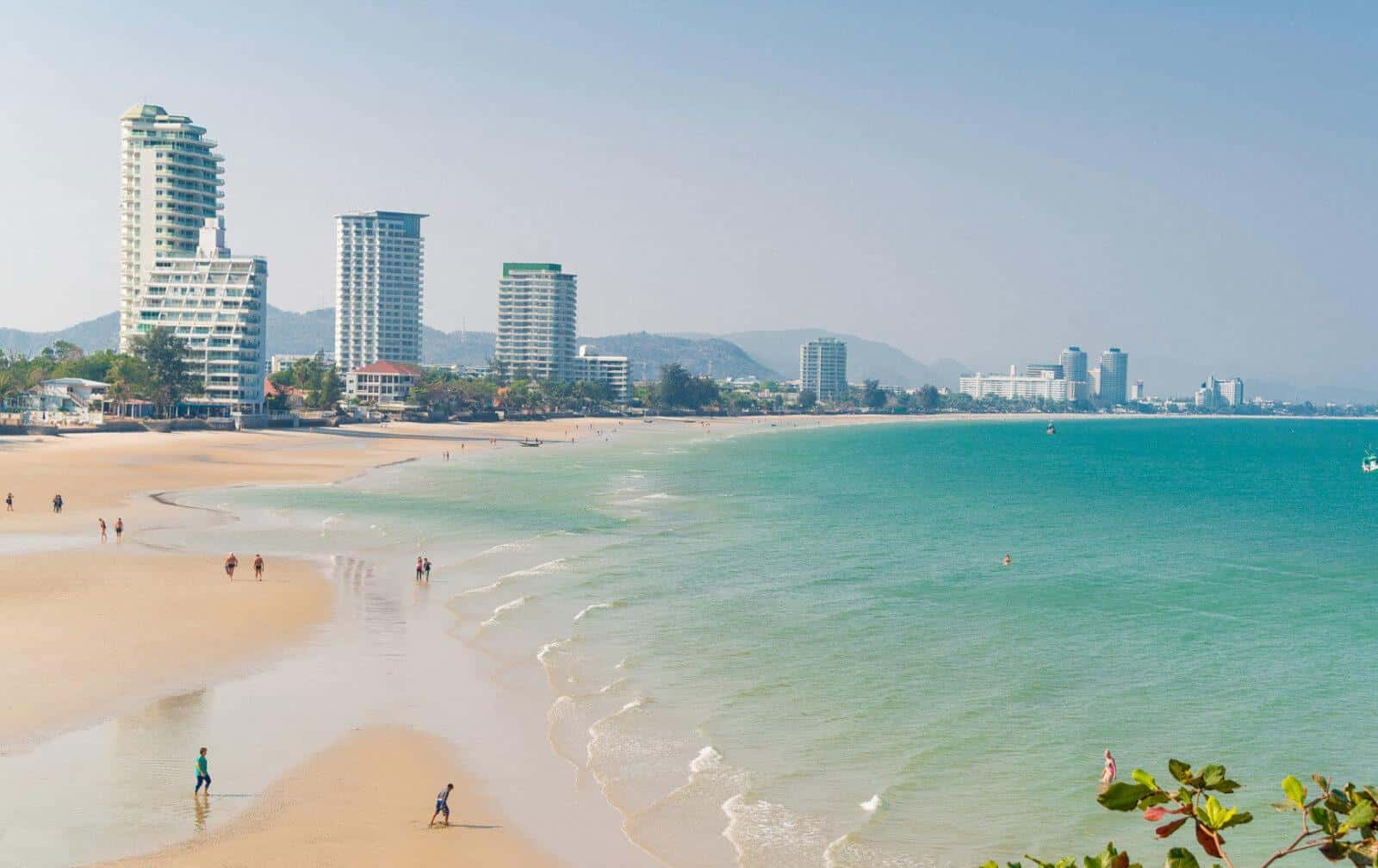 Hua Hin is located 200 kilometers away from Bangkok. It is located on the mainland of Thailand. The resort attracts mostly well-to-do tourists. More democratic prices differ only on the outskirts of Hua-Hin. For locals the administrative center is considered a real sacred value.
The likelihood of encountering fraud or robbery here is extremely small. The fact is that the locals care about the safety of visitors. In addition to tours, tourists are offered diving and surfing lessons. From time to time, thematic workshops are held.
In addition, there are plenty of opportunities for bargain shopping. Buying a tour to Hua Hin, you can comfortably relax without breaking away from civilization.
Chiang Mai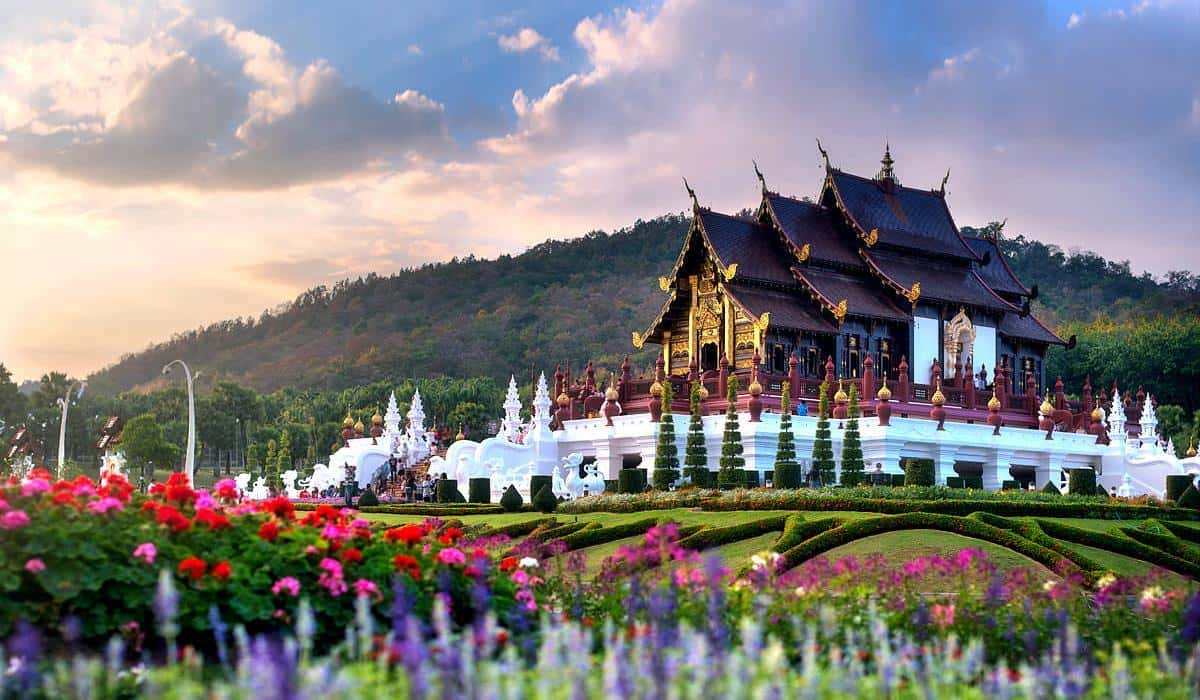 Chiang Mai is considered historically important cultural capital of Thailand. Because of its location in the hilly terrain here no beaches. But Chiang Mai is famous for a huge number of attractions. Here live tribes that follow ancient traditions and do not recognize modern laws.
As part of the tour program each tourist can get acquainted with them more closely. In addition, the opportunity to visit picturesque waterfalls, rice fields, orchards and miniature villages of local residents.
Ko Samet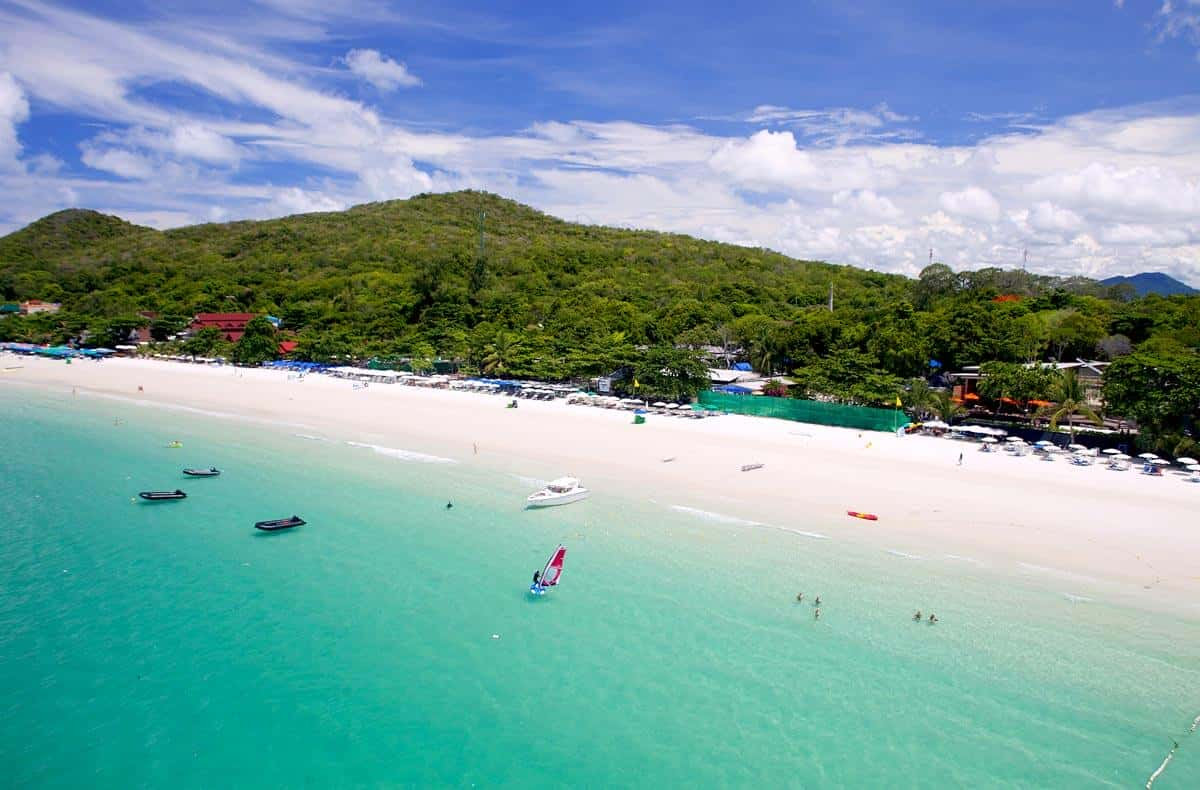 The resort has clean beaches and beautiful nature. It is located 80 km from the airport. It can be reached only by water transport. Ko Samet attracts travelers with magnificent views. It offers an abundance of hotels in different price ranges. Among its disadvantages are the lack of a large number of stores and catering facilities. It attracts those who want to be away from civilization, alone with nature.
There are few historical sites on the island. In the southern part of Ko Samet is an observation deck. Also on the island there are statues and towers.
The infrastructure here is moderately developed.
If necessary, you can do water sports or visit a massage parlor.
Ways to save on buying a tour
To rest was not only comfortable but also profitable, it is desirable to take advantage of the advice of experienced travelers. The most important are the following:
If you are planning a trip for more than 3 weeks it will be more profitable to rent a house at once.
Shopping in the shops can be up to 70% cheaper than the initial cost, if skillfully negotiate with the sellers.
In order to save money, it is desirable to call your fellow countrymen via the Internet, for example, by Skype. To do this you can use a local SIM card.
Shopping should be done in non-tourist places. Prices there will be much lower.
It is desirable to give preference to the national cuisine, because the European dishes in Thailand will cost more.
To move around the resort area should use a motorcycle. It can be rented at once for a month for about 3000-4000 rubles.
In order not to be disappointed with rest, you need to approach the choice of resort responsibly. First of all, we should proceed from their interests and financial capabilities.
Resorts in Thailand: where to rest better?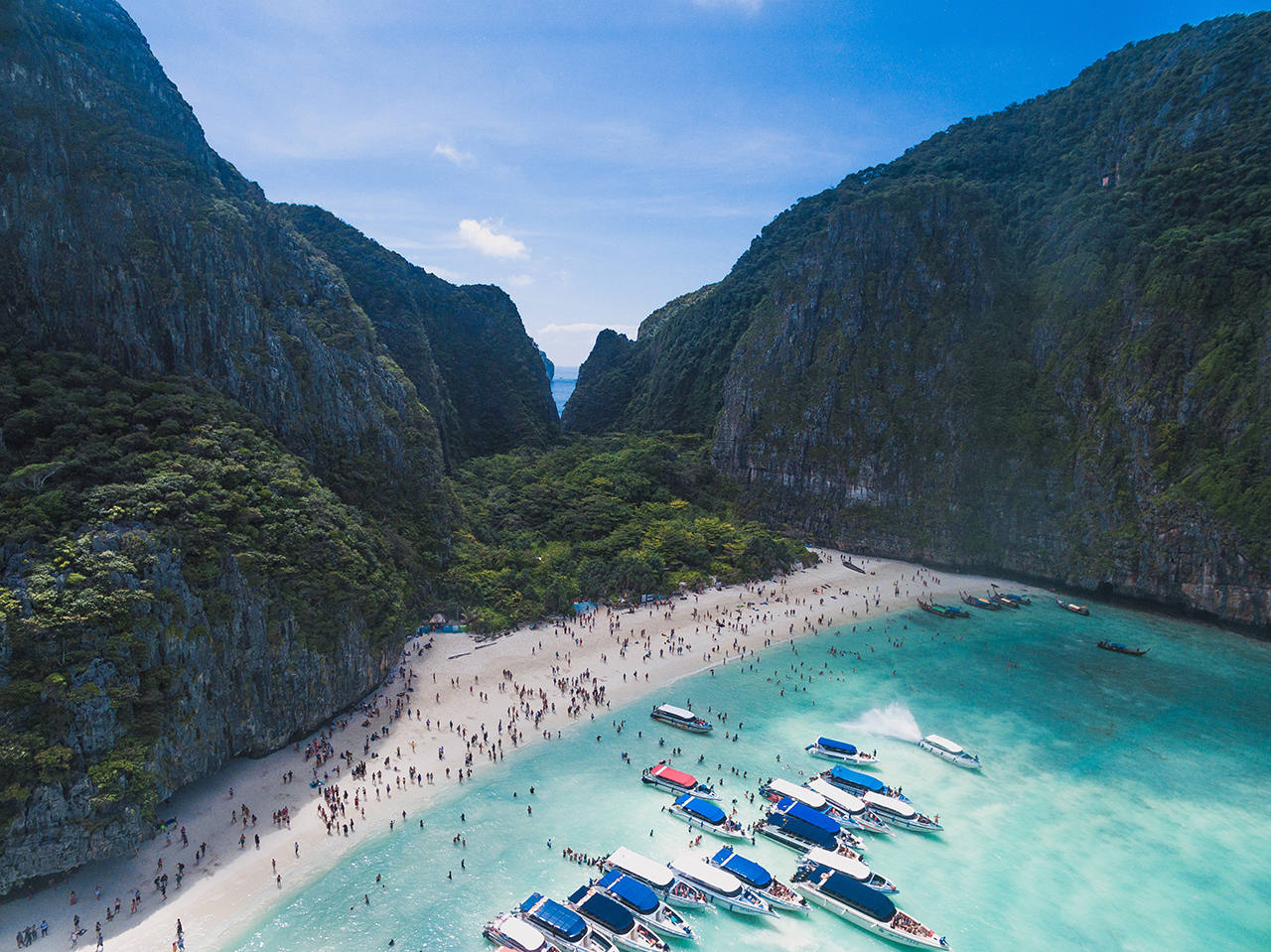 Where to go on vacation in Thailand? Learn about the best resorts! We tell you about the peculiarities of beach holidays, entertainment, prices of tours and hotels.
You'll find the best deals on travel packages at Level.Travel and Travellata, which will help you find the best deals from different tour operators. Want to save your money? Check out our 7 rules for buying tours online.
The best resorts in Thailand:
Map of resorts in Thailand in Russian
When to go on vacation
Apart from summer, Thailand has no other seasons. The temperature on the coast does not drop below +25 ° C, and the sea water is heated to +27. +30°С. The most comfortable period for a beach holiday – from November to early spring, when there is no intense heat and rain.
Interesting facts about Thailand. Islands and resorts.
Pattaya
A popular beach resort in Thailand is a couple of hours drive from Bangkok. It appeared in the early sixties, when the king provided the area for the rest of American soldiers fighting in Vietnam. The soldiers began to come to the small fishing village, and a whole network of attractions arose there.
Modern Pattaya is a large city, its population in high season grows to half a million people. Here perfectly coexist sex tourists and couples with children.
Пляжный отдых в Паттайе вызывает неоднозначные отклики туристов: кто-то считает, что лучше отдыхать в Таиланде на этом курорте, другие предпочитают Пхукет и острова. В Паттайе из-за мелководной лагуны и перенаселенности море не очень чистое. Отдыхающие купаются на пляже Вонгамат на севере и на набережной Джомтьена на юге. Многие на паромах ездят на пляжи острова Ко Лан. 13 лучших пляжей Паттайи >>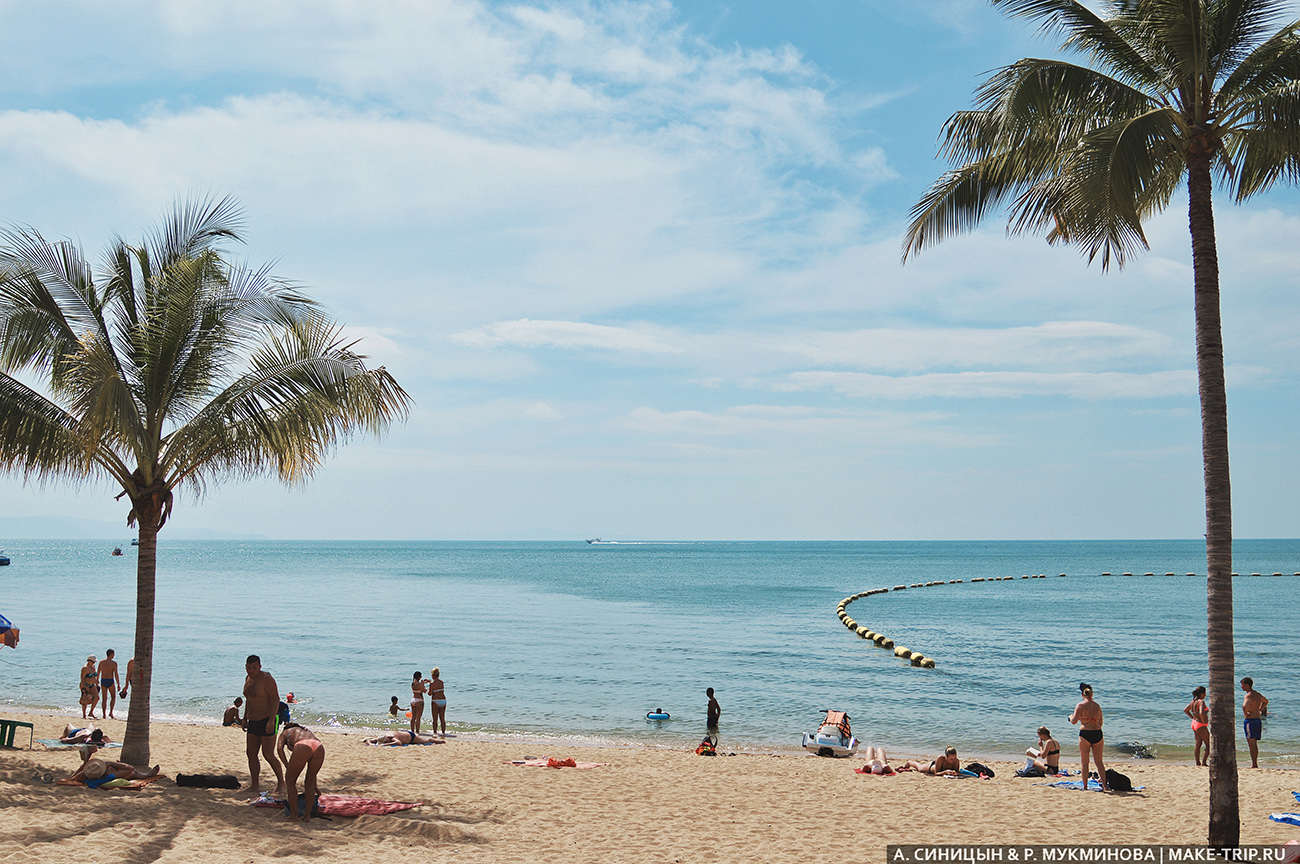 What to do . Pattaya leads the ranking of resorts in Thailand for entertainment: there is an oceanarium, dolphinarium, water parks, elephant and crocodile farms, large zoos, several tranny shows, museums, ice rink and other attractions. Resorts are offered various excursions to Bangkok and other places in the country.
Prices . Pattaya is one of the cheapest resorts in Thailand. About 1000 hotels and hostels are built in the city – from expensive hotels and resorts to budget accommodation. Not far from the beaches rent rooms for $ 15-20. For $ 25 can rent a cozy apartment with a pool.
Pattaya in the high season (from November to February):
| | |
| --- | --- |
| t air, ° C. | +30 |
| t water, ° C | +28 |
| Price of the tour for 7 days from Moscow for two people | 75 000 |
| The cost of the room 5 * | 60$ |
Phuket
Besides Pattaya, Phuket – a large island, separated from the mainland by a strait, through which a bridge.
A hundred years ago, Phuket was only agriculture and tin mining. These days at a seaside resort excellent infrastructure. In Pattaya, a lot of people from Bangkok, and Phuket is entirely focused on foreigners.
Beach Holiday . Phuket ranks much higher than Pattaya – many consider it the best beach resort in Thailand. The island has beaches for all tastes. Most of the popular ones are in the west and south of Phuket. Some beaches are adjacent to the dense residential development, others are away from the crowds. Look for the most secluded spots in the northwestern part of the island. Find out which are the best beaches in Phuket.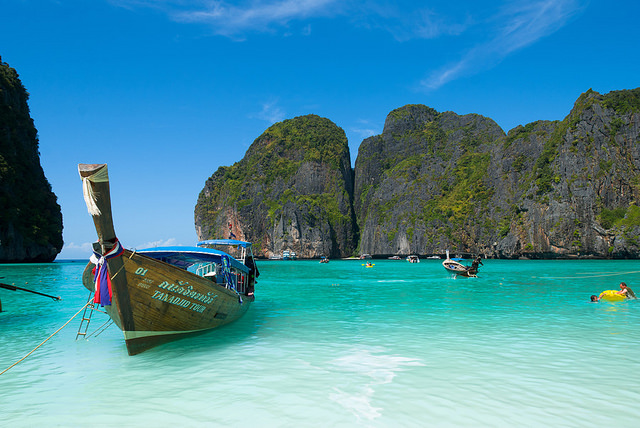 (Photo: Lutz536 / flickr.com)
What to do . There's a ton of entertainment in Phuket: "Simon Cabaret Show," diving, sea fishing, windsurfing, water parks, zoos, golf, zip-lining and baji-jumping over the jungle. Recreational travelers enjoy trips to Phang Nga Bay, Phi Phi and Similan Islands.
Tourists who are interested in Buddhism, visit the temple of Wat Chalong. Take a trip to see the Sino-Portuguese buildings of Phuket Town, visit the nightclub street Bangla Road, admire the coast from the top of the hill, where the Big Buddha is installed. Spend an evening watching a spectacular muay Thai boxing competition.
Prices . There are as many hotels in Phuket as in Pattaya, but the cost of living here is higher. Inexpensive rooms in the hostels will cost $20-25, and dinner in a street restaurant for two – $3.5-6. Find out how much it costs to vacation in Phuket.
Phuket in high season (November to February):
| | |
| --- | --- |
| t air, ° C. | +31 |
| t water, ° C | +29 |
| Price of the tour for 7 days from Moscow for two people | 68 000 |
| The cost of the room 5 * | 75$ |
Samui
Among the best beach resorts in Thailand is Samui – the second largest island in the country. It is 700 km from the capital in the Gulf of Thailand.
Beach Recreation . On Koh Samui more than three dozen excellent sandy beaches. Each of them is unique and beautiful in its own way. Some places have all the necessary infrastructure – for example, on Chaweng. Other beaches are stretches of almost deserted coastline.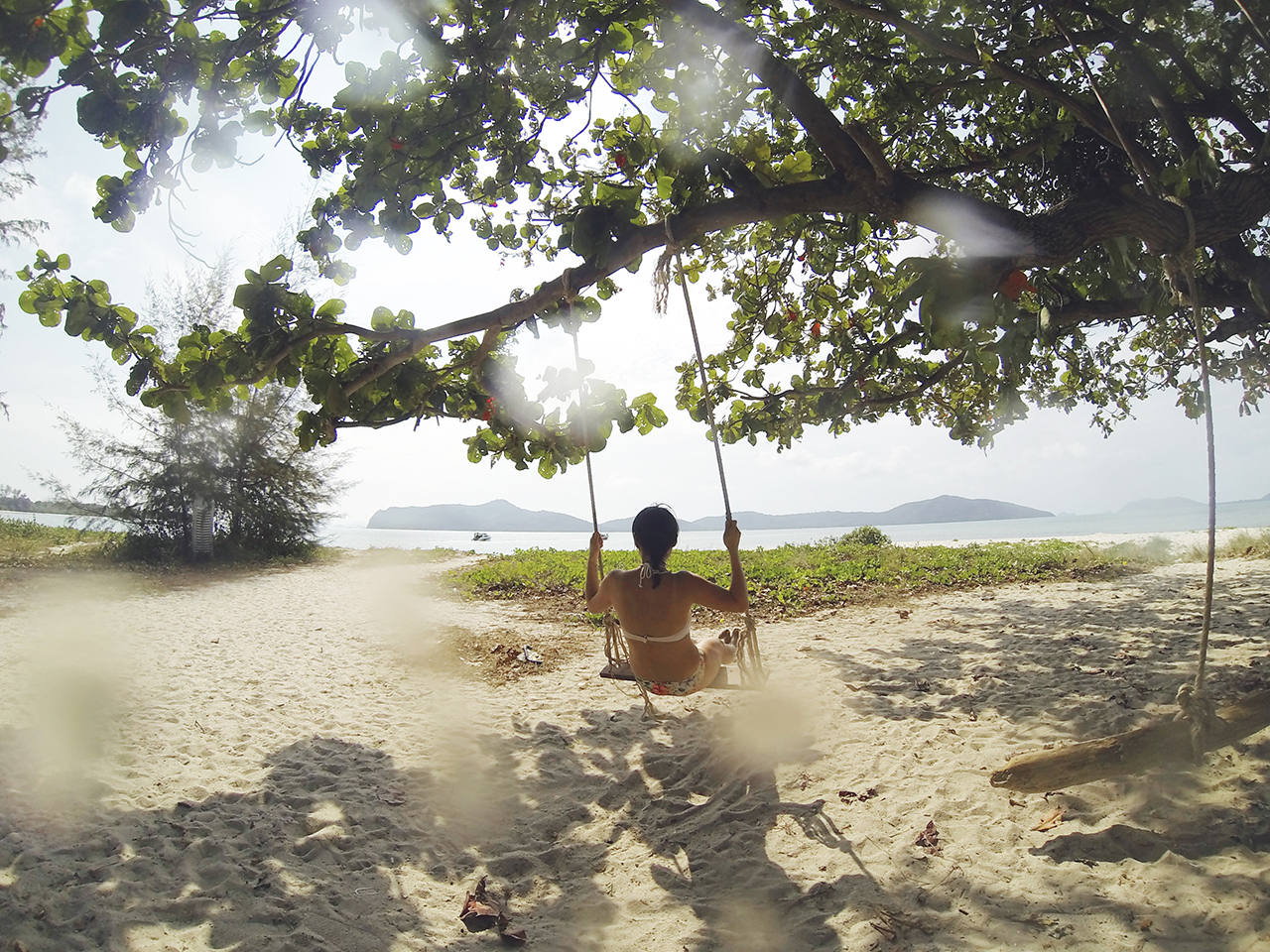 (Photo: unsplash.com / @yoori_koo)
What to do . Because of the many activities and excursions, Samui has become a popular vacation destination in Thailand. Tourists are attracted by natural attractions: the Angthong Marine Park, coral reefs, waterfalls and bizarre cliffs. Children and adults alike enjoy visiting Safari Park, Paradise Park, the Butterfly Garden and Museum of Insects, the Aquarium, and the Tiger Zoo. Diving enthusiasts love diving near the turtle island of Ko Tao.
See the revered Thai mummy of monk Luang Pho Deng in Khunaram Wat, admire the decor of Laem Sor Buddhist pagoda and the natural monument – Grandma and Grandpa's Rock. Visit the Magic Buddha Garden and Samui Cultural Center. Visit the mangroves in the south of the island.
Prices . A small bungalow with air conditioning on the beach rents for $35. Rooms in good 3* hotels start at $60. A direct flight from Moscow to Samui and back will cost 35,000 rubles. Prices for meals in inexpensive restaurants are $1.8-$3.
Samui in high season (from November to February):
| | |
| --- | --- |
| t air, ° C. | +30 |
| t water, ° C | +28,5 |
| Price of the tour for 7 days from Moscow for two people | 112 000 |
| The cost of the room 5 * | 80$ |
Krabi
If you have not yet decided which resort in Thailand to choose, take a closer look at the Andaman coast – Krabi province.
Beach Vacation . In terms of ecology, Krabi is one of the best resorts in Thailand. Wonderful golden-white sand, gentle entrance to the water and clear sea attracts tourists from all over the world.
The most crowded beach Ao Nang is considered a tourist center. On the Raleigh Peninsula are the picturesque beaches of Phra Nang, West Raleigh, East Raleigh, and Tonsai. A luxurious resort with luxurious 5* hotels spreads out near Klong Muang Beach. 18 km north of the administrative center there is a good beach Nopparat Tara. You won't find sun loungers and umbrellas on it, but tourists have a great time relaxing in the shade of casuarina trees.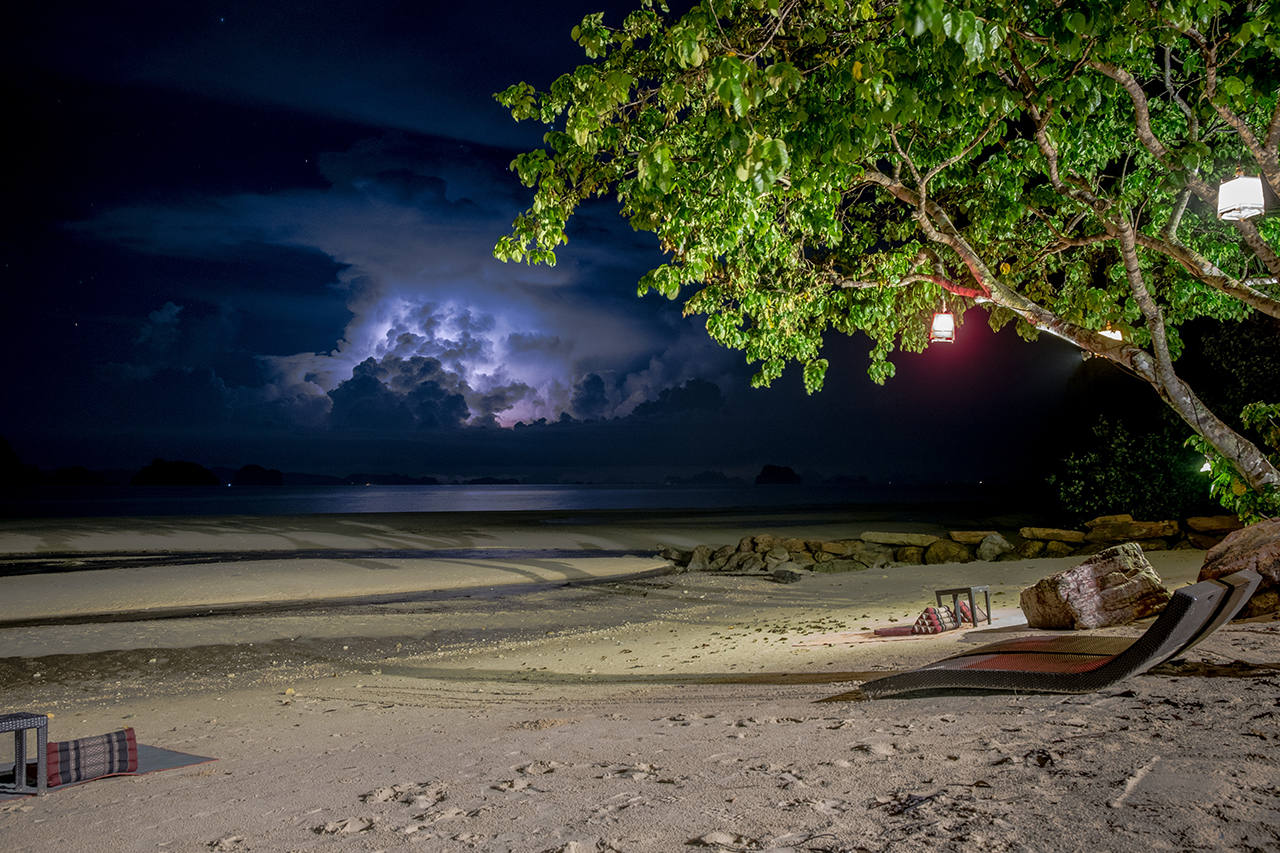 (Photo: unsplash.com / @jamieattfield)
What to do . The province's main attractions are the national parks. Rock climbers are attracted to the scenic cliffs, divers to the coral reefs, and Buddhist devotees to Wat Tham Sua, or the Temple of the Cave Tiger. Visit the ancient cemetery of sea shells, take time to stroll in the Butterfly Garden, the Orchid Garden, and the Pearl Farm.
Prices . Krabi is one of the resorts of Thailand, which are designed for people with different income levels. Holidays here are cheaper than in Phuket. In different parts of the coast you can find furnished rooms with air conditioning and private bathrooms for $15-27.
Krabi in high season (November to February):
| | |
| --- | --- |
| t air, ° C. | +31 |
| t water, ° C | +29 |
| Price of the tour for 7 days from Moscow for two people | 82 000 |
| The cost of the room 5 * | 140$ |
Ko Chang
Big Island in the province of Trat is one of the most popular resorts in Thailand, where people come for holidays with children.
Beach vacation . Tourists are attracted by the excellent sandy beaches, untouched jungle and clean sea. In Ko Chang there are 10 major beach areas. Except Long Beach, they all occupy the western part of the island. East of Ko Chang is not suitable for swimming.
The most bustling and famous beach – White Sand Beach – is located close to the ferry crossing. There are stores, cafes, night discos, bars and macashta with inexpensive street food.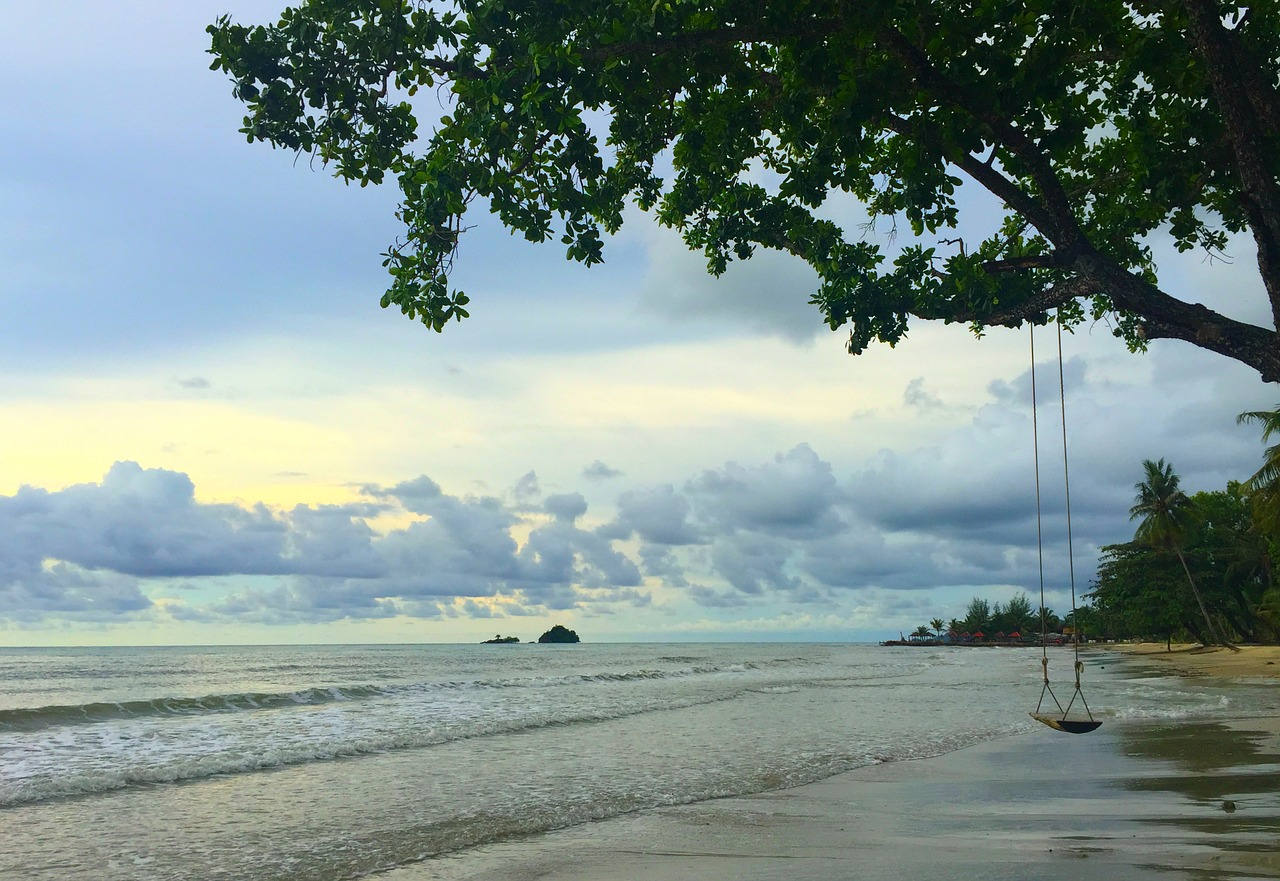 (Photo: BANITAtour / pixabay.com)
What to do . Ride elephants, go on sea and waterfall walks, play paintball, climb the rope park, and kayak to neighboring islands. Explore the sea from the observation decks and visit the picturesque fishing village of Bang Bao.
Prices . Living on the "island of the elephant" is very comfortable, but the remoteness from the mainland affects the prices. Groceries are slightly more expensive, because they are delivered by sea. The lowest prices are in the chain stores 7 Eleven. Here you can buy bakery and sausage products, sweets, nuts, snacks, milk, yogurt, water and spirits. The cost of a comfortable room for two is $35 – twice as much as in Pattaya.
Ko Chang in high season (November to February):
| | |
| --- | --- |
| t air, ° C. | +31 |
| t water, ° C | +29 |
| Price of the tour for 7 days from Moscow for two people | 121 000 |
| The cost of the room 5 * | 110$ |
Hua Hin
If you do not know where to go on vacation in Thailand, pay attention to the coastal city in the western part of the Gulf of Thailand. Hua Hin is 200 kilometers from Bangkok. You can get here by bus, by train and by sea.
Beach Vacation . The most settled coastal farms are near and to the south of the Hilton Hotel. North of the hotel to the pier the sea is not suitable for swimming. Even farther begins a long sandy strip, where there are almost no holidaymakers.
In Thailand, you can have a great vacation in a small resort village of Cha Am, which is 26 km north of Hua Hin. Excellent sandy beaches stretch for a few kilometers. Quieter areas are replaced by equipped with sun loungers and umbrellas from the sun. Horseback riding along the edge of the sea and water activities such as jet skis and bananas are in demand here.
(Photo: Basecamp_Stock / pixabay.com)
What to do . There are not as many entertainment venues in Hua Hin as there are in Pattaya. This Thailand resort is designed for a measured family vacation. Go to Plern Wan Retro Village, the floating market, and the night market. See Palau Falls, Hua Hin Farm, and the royal palaces of Klai Kangwon and Maruekathaiyawan. Go for a Thai massage.
Prices . The cost of accommodation in this resort of Thailand is higher than in Pattaya. In Hua Hin, there are many comfortable hotels and budget hotels. Prices for rooms in inexpensive guesthouses start at $12 per night.
Hua Hin in high season (November through February):
| | |
| --- | --- |
| t air, ° C. | +30 |
| t water, ° C | +28 |
| Price of the tour for 7 days from Moscow for two people | 128 000 |
| The cost of the room 5 * | 100$ |
Where else to go?
When choosing a resort in Thailand, many tourists prefer to travel to the north of the country. A special place is Ayutthaya, the former capital of Siam, which was captured and plundered by the Burmese in the late 18th century. The preserved ruins and old temples attract many travelers from all over the world. The city has inexpensive lodging at $10-13 and several hotels 3-4*, where a night's stay costs $20-150.
Vacationers enjoy the Thai city of Chiang Rai with several interesting monuments and museums. You come here to see the picturesque White Temple (Wat Rong Khun) and visit the authentic ethnic tribes that live on the territory of the province. The bank of the Kok River has a 1.5 km long sandy beach.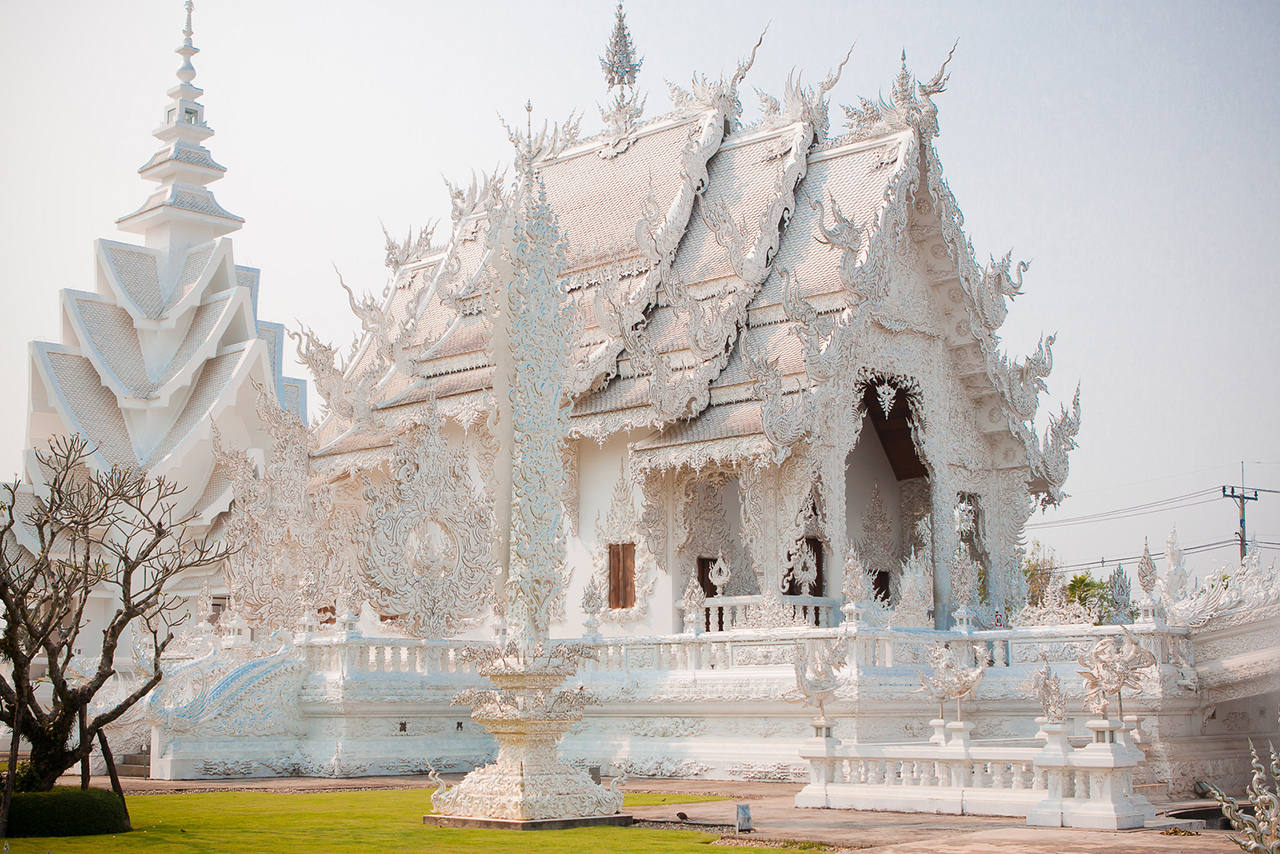 (Photo: Bertrand Duperrin / flickr.com / License CC BY-NC-ND 2.0)
Tourists leave many positive comments about Chiang Mai, the second largest city after Bangkok and home to about a million residents. It is very interesting to visit Chiang Mai during the colorful Flower Festival in February or during the launching of Chinese lanterns at Loi Kratong in mid-autumn.
Bangkok, or Krungthep as the Thais call it, attracts hundreds of thousands of tourists. A huge dynamic metropolis offers recreation for every taste and purse. It surprises skyscrapers, excellent parks, interesting museums, palaces, luxury shopping centers and extensive canals khlong. Residents of Bangkok usually go swimming to the beaches of Bang Saen – a resort area in Chonburi province, which is 105 km from the Thai capital.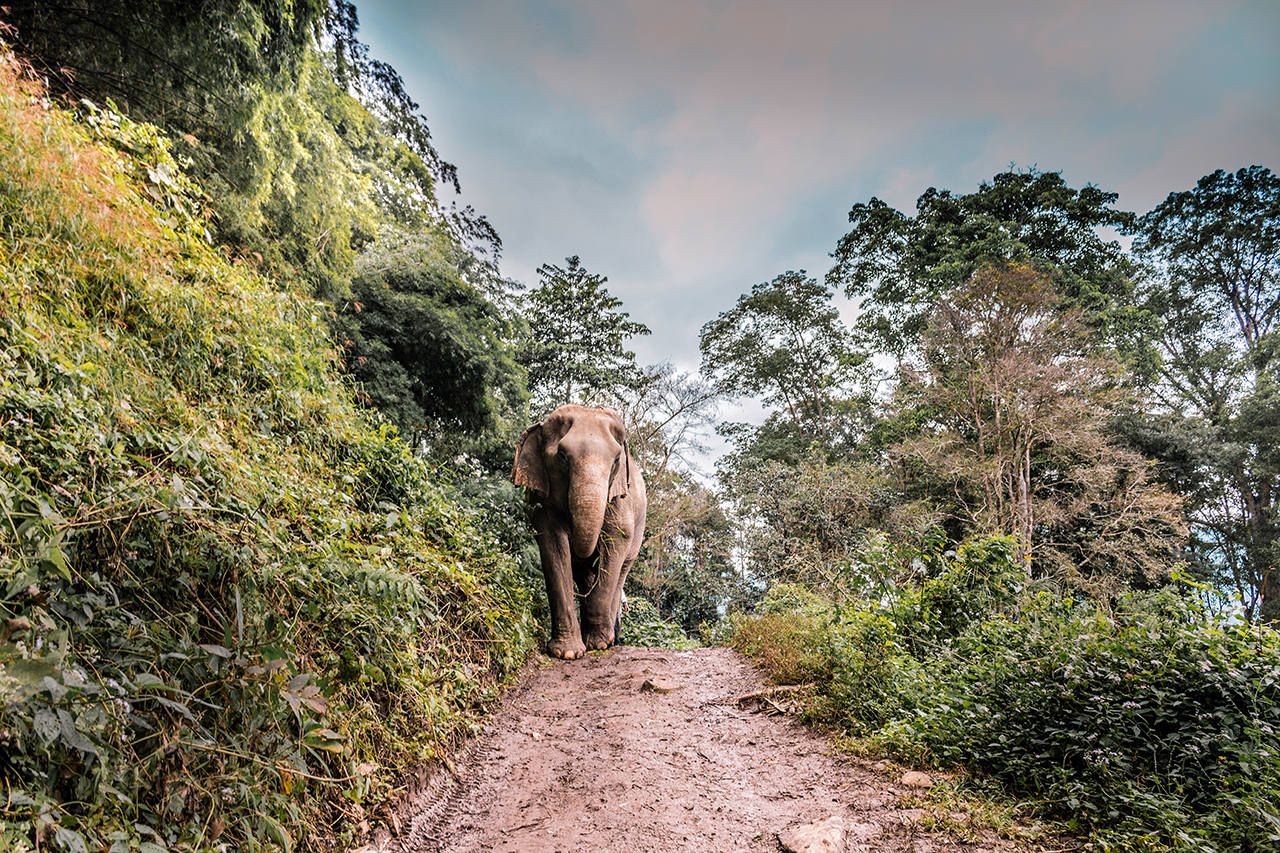 (Photo: unsplash.com / @ideanna)
Where to rest in Thailand
Which resort to choose in Thailand? It depends on the purpose of the trip. Many people like beaches on the mainland, while others prefer to vacation on islands. For water activities, snorkeling, windsurfing and diving Krabi and Phuket would be perfect.
If you like attractions and interesting excursions, it is worth going to Pattaya. For a more secluded rest go to Koh Chang, Samui and other islands. Those who are not attracted to the beach vacation, happy to spend their vacations in the north of the country or in Bangkok.