Okinawa: beach vacations
Beach tour to Okinawa is becoming a trend for the next tourist season. This destination begins to attract experienced tourists with its charming combination of year-round warm climate, royal beaches, unique subtropical nature, high level of service and infrastructure. Inimitable historical sites that bear witness to a unique ancient culture. Another reason to visit this Japanese archipelago.
Active recreation in Okinawa – civilized subtropics
Year-round holiday season in Okinawa cools down a bit in January and February, when the archipelago sets the temperature around 20 degrees Celsius, about as hot as in summer at the resorts of Latvia and Lithuania. And the water in the Pacific Ocean in winter, around the archipelago, is no colder than the Baltic Sea in June. Okinawa in travel guides, for brevity, call all the islands of the Ryukyu archipelago, which number a little more than a hundred and fifty. These places began to be visited by tourists only in the 70s, after the interim U.S. military administration, which ruled these territories, handed them over to Japan.
The U.S. military is still stationed in Okinawa, and single officers and NCOs often spend their vacations here as well. So there is a chance that an athletically built man at the pool or on the beach will turn out to be a lieutenant or sergeant in the U.S. Marine Corps.
Okinawa Resorts
Okinawa is the name of a prefecture that includes more than 40 islands with tourist facilities. For those who prefer to be a hermit in the middle of the Pacific Ocean, there are several uninhabited pieces of land on which, nevertheless, stand well-appointed bungalows with self-contained water and electricity sources.
Major resorts in Okinawa:
Kerama
Karama is thirty small islands with amazing scenery. There are small hotels, cozy fishing restaurants, beaches whiter than snow, and some of the best routes for diving. Huge whales come to the shores of Karam to mate. This is a rare opportunity to see these giant ocean animals from the shore.
Miyako
Miyako is one of the most remote islands from the archipelago's capital and main airport. Here tourists are attracted by coral reefs with a huge number of colorful fish, clean sandy beaches, the best fishing in Japan for local mackerel and sea bass.
Kume – it is believed that this island is the least affected by civilization and wars. Here are the oldest surviving structures of the legendary Ryukyu Kingdom. And for relaxation is the largest beach of the archipelago with white, like fine salt sand.
Yaeyama Islands
The Yaeyama Islands are 500 kilometers from Okinawa and are known for a combination of new hotels with futuristic interiors and the medieval way of life of part of the population. Here in the subtropics, they still transport goods on buffalo and wear national costumes in ordinary life. And the surrounding jungle and long beaches only add a special flavor to a beach vacation.
The island resorts of Okinawa is a new and very fashionable place for diving. Day diving, night diving, and extreme diving are all common here. The many ships on the bottom since the Battle of Okinawa make diving in local waters a real attraction.
In addition to standard resort activities, such as getting a special Okinawan tan, swimming in the ocean, excellent diving and visiting the water park and entertainment centers.
Okinawa is rich in monuments of the ancient Ryukyu Kingdom:
Shuri Castle in Okinawa's capital city of Nahe
Mausoleum of the Ryukyu kings
A sacred symbol of Okinawa – Sonohian Gate
Katsuren Castle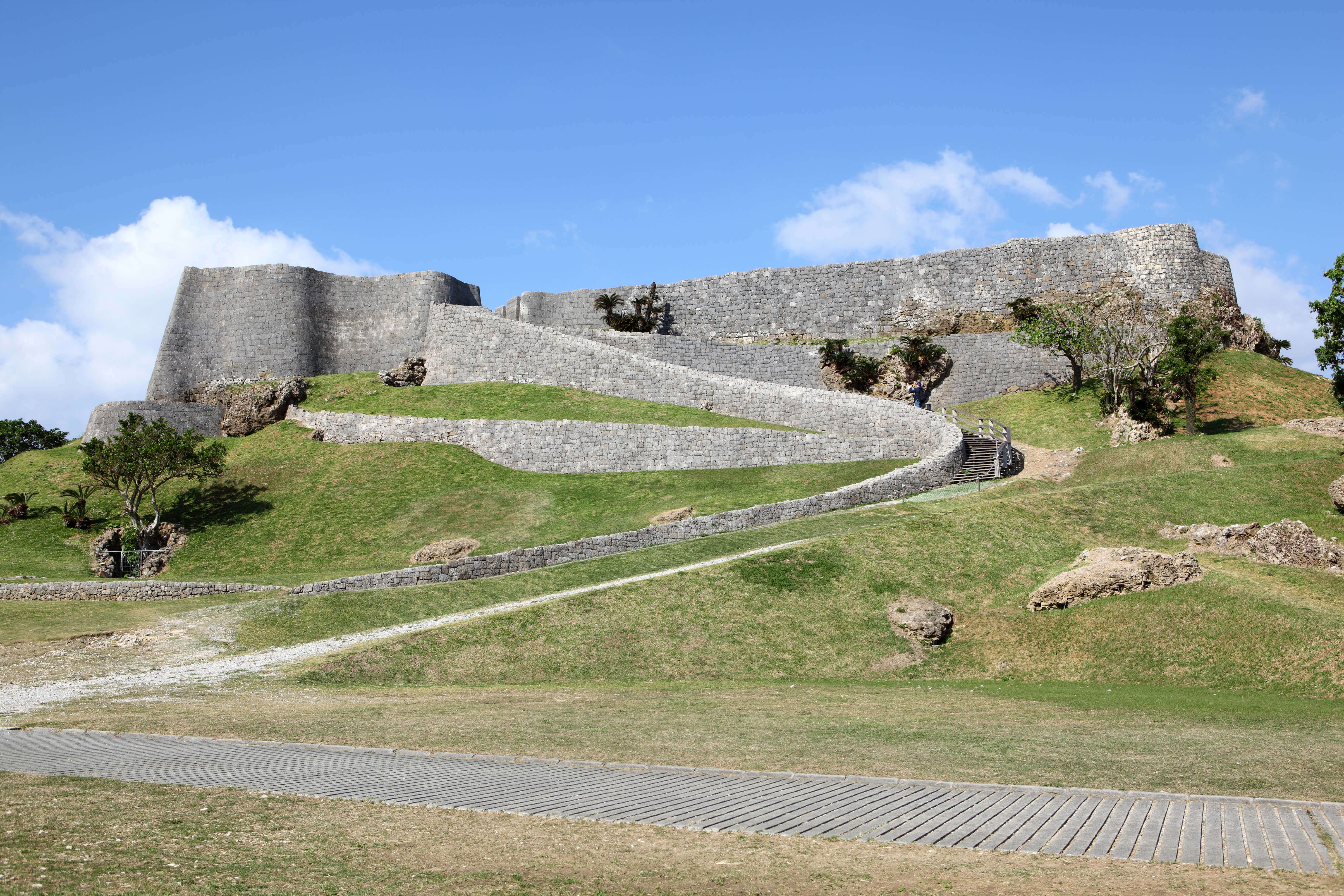 Cuisine and souvenirs of the Ryukyu archipelago.
Even in gastronomic Japan, Okinawan cuisine is considered exquisite. The main dishes are tofu-champuru (soy cheese, vegetables, and meat fried in sesame oil), ikasumi siru (tuna fish soup with squid meat, pork fillet, seasoned with cuttlefish ink), rafute (pork ribs marinated in concentrated fish broth and plenty of herbs.
The oldest alcoholic drink made in Okinawa is avamori, the release of which was regulated by the local king in the 15th century. It is a drink made from fermented long rice, which is then aged in oak barrels. Avamori differs from traditional Japanese sake in production technology, strength, and taste. It would be a great mistake not to buy a couple of bottles of this drink as a souvenir.
Souvenirs from Okinawa include:
Yachimun ceramics, colorful items made using 16th-century technology
handkerchiefs and scarves made of natural silk, dyed with dyes produced from plants growing in Okinawa
colored Ryukyu glass
wooden lacquered crockery
snake tincture based on Okinawan snakes and Awamori
But the main thing is to take away from Okinawa an amazing experience of outdoor activities, ancient buildings, mysterious underwater sites, gentle sun, warm ocean and wonderful people.