The County of Yorkshire
Yorkshire, a historic county in Northern England, is not only the largest but also the most English of all English counties, from the hills, meadows and flowering gardens of the locals to the peaceful, classic English countryside. Many of those who were born and raised in Yorkshire mock the prejudices of southerners, taking a position just like Texans and Australians, who believe that anything that doesn't happen in their country should not be taken into account at all.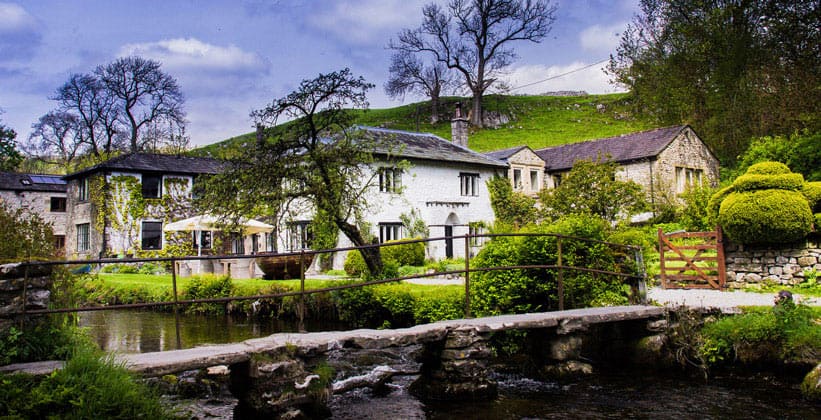 The fact is that Yorkshire has every advantage here, for its most striking characteristics, from dialect to landscape, are rooted in a long history of settlement, invention, and independence, and it is still a source of their pride. There are acres of rounded valleys, hilltop national parks and distinctive coastline, mottled with place names that come from Vikings, medieval abbeys, marked Civil War battlegrounds and rural homes of aristocrats and industrialists.
As for Yorkshire's other points of pride (better beer, cleaner air, friendlier people than "down south," and so on), you can make up your own mind about it. Yorkshire used to be divided into three counties, or "Ridingings" (North, East and West), which means "three parts" in ancient Scandinavian, which roughly corresponds to the modern division of North, East and West Yorkshire, plus South Yorkshire, which adjoins the Peak District and the East Midlands.
The different names of the administrative units only confuse locals, but for tourists the division is a handy guide to finding England's main towns and attractions: in South Yorkshire, Sheffield; in West, Leeds, Bradford and Howorth; in East, Kingston-upon-Hull; and in North, York, the heaths (moorlands), valleys and coasts. The first place to visit is undoubtedly York, steeped in history, which for centuries was England's second city until the Industrial Revolution created new centers of power and influence.
Yorkshire's mix of medieval, Georgian and Victorian architecture is reflected in miniature in the county's thriving towns to the north and east, such as Beverley, built around another historic abbey; Richmond, nestled under the shadow of a cliff-side cathedral; Ripon, girdling a honey-colored stone cathedral; and the historic resort town of Harrogate.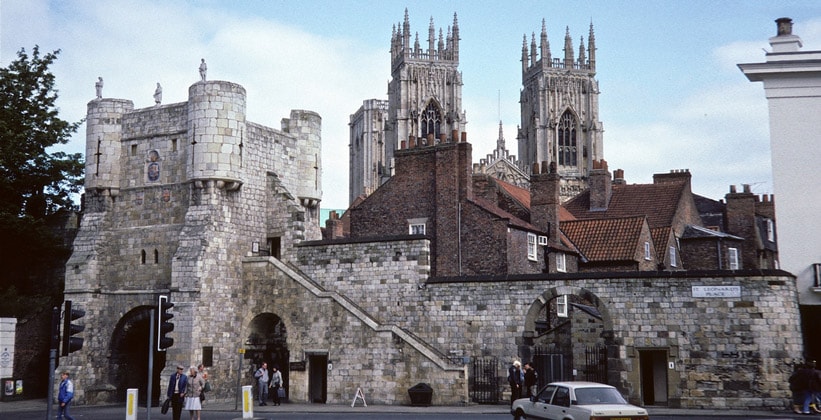 The Yorkshire coast retains much from its days of greatness, when its towns flourished primarily as resort towns: places like Bridlington and Scarborough boomed in the 19th century and again in the post-war period, but these days they live more in past glory. Today, the best of the coast can be found in smaller resorts with interesting historic centers like Whitby and Robin Hood's Bay.
The engine of growth during the Industrial Revolution was not in the north of the county, but in the south and west. By the nineteenth century Leeds, Bradford, Sheffield and their satellites were the world's largest textile and steel producers. The ruthless logic of economics devastated the area in the twentieth century, leaving only empty textile mills, abandoned steel mills, soot-covered giant industrial buildings and depression-ravaged cities.
In the past decade, however, South and West Yorkshire has begun to revive, and the transformation of the city centers of Leeds and Sheffield, in particular, is very visible. Both cities are now opening up more and more to tourists, while Bradford and its National Museum of Photography, Film and Television draws visitors on their way to Haworth, home of the Brontë sisters.
Though the valleys have been polluted by factories and slums, large tracts of heather have survived, and it's astonishing to see the countryside on the outskirts of Leeds and Bradford. In the north-west, the Yorkshire Dales National Park is a patchwork of rustic stone houses, sandstone hills, tranquil valleys and majestic peaks.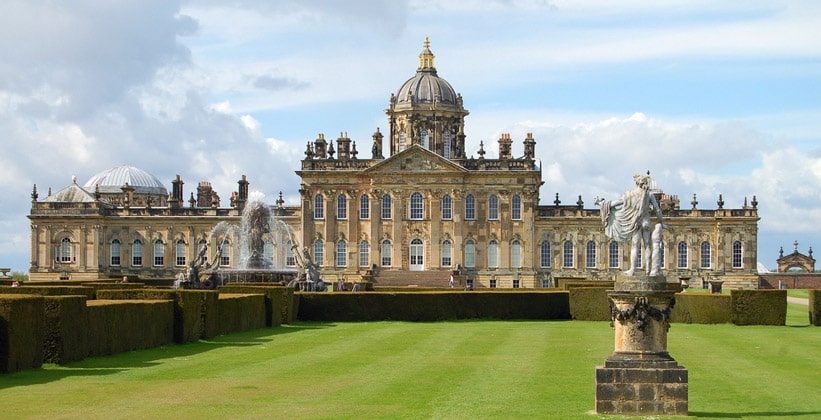 Another national park in the county, North York Moors, is divided into open heathland in the uplands and a giant, rugged coastline between Robin Hoods Bay and the States. Castle Howard tops the list of Yorkshire's grand buildings, but there are also important relics of the Industrial Revolution, from the grandeur of Leeds Town Hall to the Italianate-style vaulted galleries of the factory workers' village of Saltaire on the outskirts of Bradford.
In earlier times, before the Reformation, Yorkshire had the largest concentration of church buildings of any English county. It was not only a center of religious retreat, but also a commercial area where the funds of the local huge wool processing industry could find refuge. Ruins of church buildings survive today in Fountain, Rivolok, Bolton Abbey, Whitby and elsewhere. Castle ruins can be seen in York, Richmond, Scarborough and Pickering. More than twenty of them were erected in Yorkshire by the Normans.
Transportation in Yorkshire
Fast East Coast trains connect York with London, Newcastle and Edinburgh. Leeds, too, has regular trains from London, and is at the center of a transportation system of rail and road that covers most of West and South Yorkshire. Trains also run to Scarborough (from York) and Whitby (from Middlesbrough), while the Settle-Carlisle railway line to the South and West Yorkshire Valleys can be reached from Leeds.
The North Country Rover ticket (any four days of eight) gives unlimited train travel north from Leeds, Bradford and Kingston-upon-Hull, and south from Newcastle and Carlisle. Private steam train lines make for a good day out, taking the Keighley and Worth Valley Railway to Howorth, for example, or the North Yorkshire Moors Railway between Pickering and Grosmont.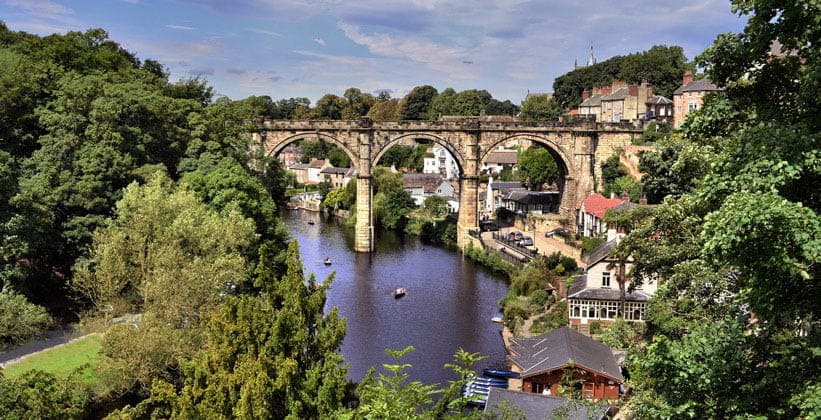 Yorkshire's main attractions
1). Millennium Galleries, Sheffield – The centerpiece of the redeveloped Sheffield – stunning exhibitions with adjoining "Winter Gardens;
2). Shopping in Leeds – Shop when you get to the markets, major shopping malls and passages of Yorkshire's most fashionable city;
3). National Museum of Photography, Film and Television, Bradford – An informative museum for film fans of all ages;
4). Haworth – Swamp house owned by the Brontë sisters, now a museum;
5). Malham – Take a breathtaking hike from the village of Malham to the majestic natural amphitheater, Malham Cove;
6). Turkish Baths, Harrogate – A great way to pamper yourself;
7). Jorvik, York – A time travel that takes you back to York in the Viking Age;
8). The Magpie Cafe, Whitby – You'll find the world's tastiest fish and chips here.