10 music festivals worth visiting this summer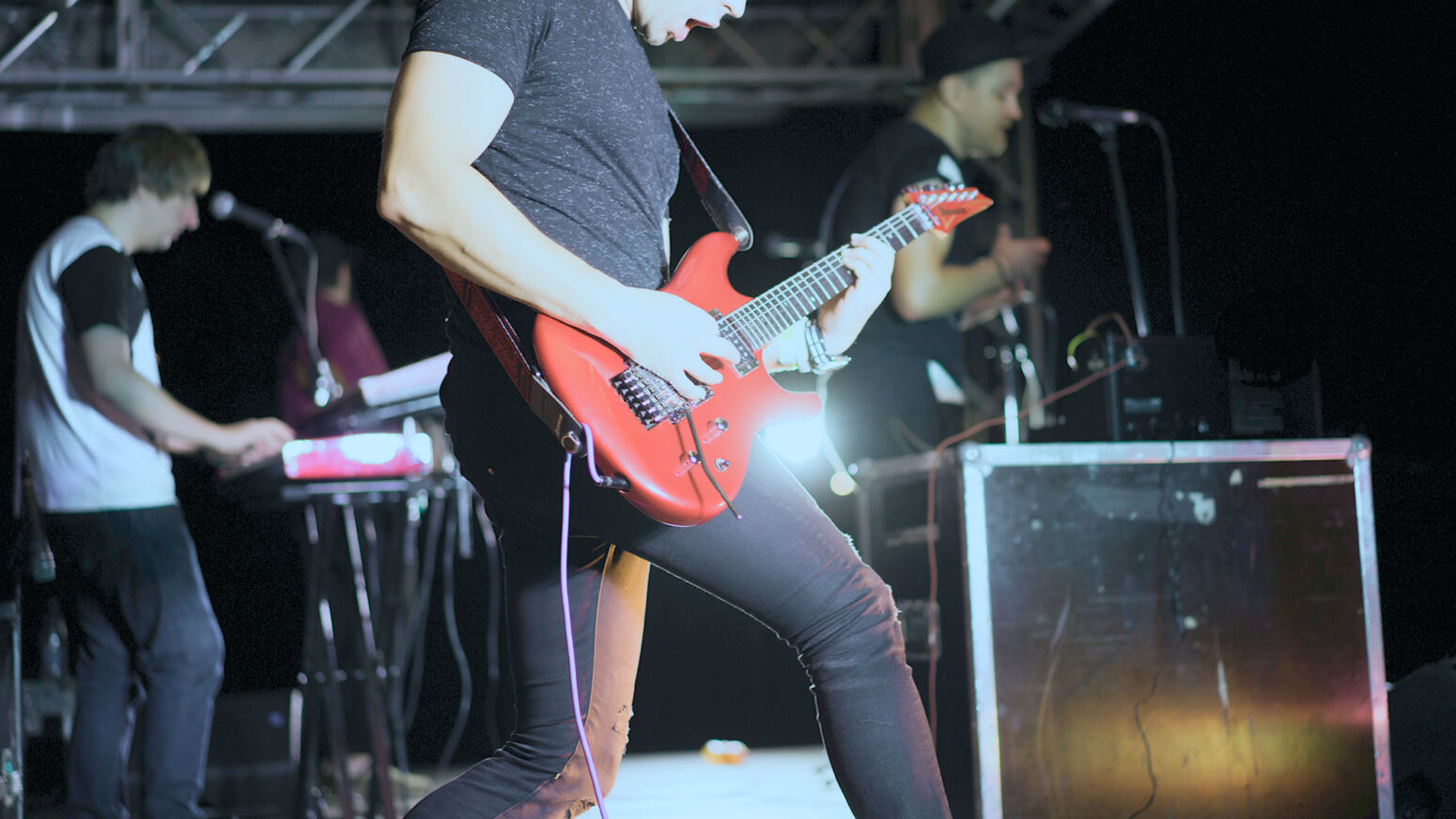 From reggae in the forests of Slovakia to jazz and rock in Morocco's Casablanca, here's a list of 10 festivals you won't want to miss:
VESTROCK, June 3-5
Event headliners: Editors, Wolfmother, Martin Solveig and The Darkness
Vestrock is a three-day alternative music festival that will take place on a secluded medieval-built island in the town of Hülst (a 2.5-hour drive from Amsterdam). Event organizers promise 65 live performances, 4 stages, cold local beer and delicious food. During the festival there will be a tent camp on the island, where you can stay for the weekend. Tickets for 3 days will cost 125 euro, but camping is not included.
ROCK IN ROME, June 17-July 30
Headliners: Deep Purple, the Chemical Brothers, Suicidal Tendencies, Massive Attack and Patti Smith
Rock in Rome – an eclectic mix of rock concerts will take place almost every day in three venues in the Italian capital: from old-school Deep Purple and Chemical Brothers to young and much-loved Massive Attack and Cigarettes after Sex. The impressive list of headliners is a good reason to spend this summer vacation in Rome.
MALLORCA LIVE FESTIVAL, June 24-26
Headliners: Muse, Christina Aguilera, Franz Ferdinand and Justice
The MALLORCA LIVE FESTIVAL is an exhilarating mix of electronic music, incendiary dance and Mediterranean sunshine in the stunning surroundings of Mallorca. Worthy of a visit, not only for the impressive selection of musicians, but also to simply stroll around the island and sample the local cuisine.
Jazzablanca, 1-3 July
Headliners: Ben Harper, Multatu Astatke, Sean Kuti and Ibrahim Maalouf
Jazzablanca is an open-air festival and one of Casablanca's most vibrant cultural events. Every year, the organizers of the event adhere to the main values that jazz promotes: generosity, tolerance and passion.
Afro Nation, 1-3 July
Headliners: Burna Boy, Chris Brown, Wizkid, Davido and P Square.
Afro Nation – Fans of Afropop and Afrobeats can't miss this event, as all the stars of this genre gather every year at this very festival. This year Afro Nation will take place in the beach city of the Algarve, which is two and a half hours away from the Portuguese capital Lisbon.
Exit Festival, July 1-7
Headliners: Calvin Harris, Nick Cave and the Bad Seeds, Masked Wolf, Afrojack and Sepultura
Exit Festival – in recent years, this festival has become increasingly popular because of its dynamic program and location: the 18th-century Petrovaradin Fortress. The event will feature more than two dozen stages located inside the fort, in an authentic landscape: between moats, trenches and underground tunnels. exitfest.org.
Positivus Festival, July 15 and 16
Headliners: A$AP Rocky, Megan Thee Stallion, Jamie xx, Caribou and Thundercat
Positivus Festival – After a covid pause, the festival returns with a new location and a strong lineup of hip-hop and electronic music artists. positivusfestival.com
Uprising, August 7 & 8
Headliners: Morgan Heritage, Max Romeo, Roni Size and Suns of Dub Uprising – the smooth rhythms of reggae on the lakeside in the picturesque summer resort of Zlate Pieski near Bratislava. At the festival you can do yoga with Jamaican instructors and visit a street art market inspired by reggae culture. www.uprising.sk
Superbloom, September 3 and 4
Headliners: David Guetta, Calvin Harris, Stromae, Megan Thee Stallion and Rita Ora Superbloom is an eclectic festival that debuts this year in Munich's Olympic Park. Organizers promise two stages and the participation of local and international artists. Guests of the festival can also wander through "experience zones" with themes ranging from fashion and science to dance and acrobatics. superbloom.de
Ion festival, September 7-14
Headliners: Carl Craig, Jeff Mills, Nina Kraviz and Helena Huff Ion festival is a boutique, uncrowded electronic music festival that will take place in the quaint coastal village of Dermi, which is a 2 hour drive from the Albanian capital Tirana. Despite the rural location, the festival will feature some notable electronic music DJs. ionalbania.com