Useful information about the resort of Mersa Matrouh
Mersa Matruh is one of the oldest cities in Egypt. It is said that Cleopatra once loved to enjoy its beauty. It is located in a large bay on the shores of the Mediterranean Sea about 240 km from Alexandria and 500 km from Cairo. Mersa Matruh boasts white sandy beaches, clear azure waters and a mild climate. It is called the Egyptian Maldives, and it is quite unlike Hurghada or Sharm el-Sheikh. We decided to share with you useful information about this resort. As always on our site there are a lot of tours to Egypt!
Weather at the resort of Mersa Matrouh
Mersa Matruh rules the Mediterranean climate with cool humid winters and warm comfortable summers. From strong winds it is reliably protected by a chain of cliffs. From December to February the thermometer rises to +17 ° C … +19 ° C during the day and falls to +9 ° C at night. The water temperature during this time does not exceed +16 ° C.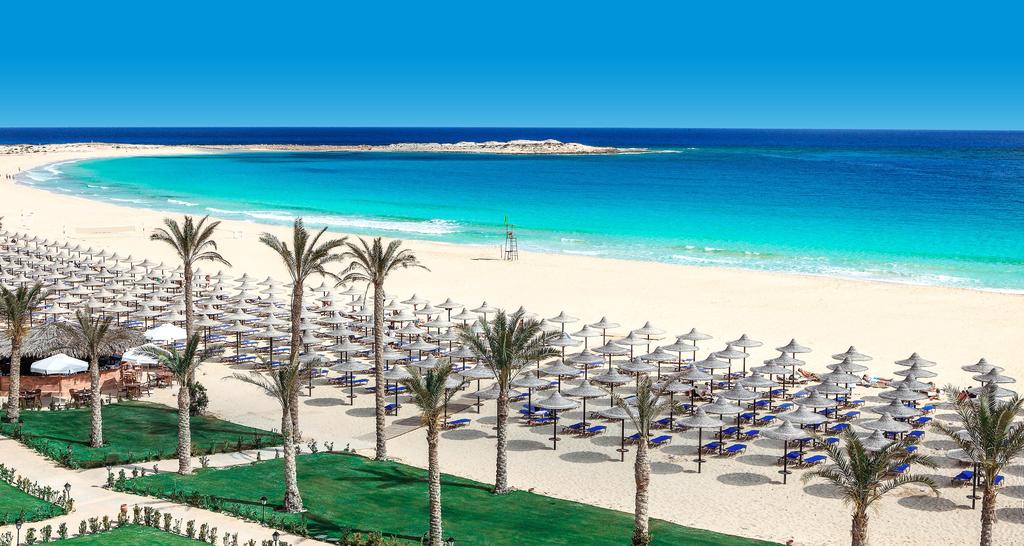 In March and April, the daytime temperature rises to +23 ° C and nighttime temperatures fall to +13 ° C. In May, the air warms up to +26 ° C and the water to +20 ° C and the beach season begins.
From June to August, the thermometer reads +25 °C … +30 °C. The nights are warm (+19 ° C … +21 ° C). The water heats up to +26 ° C. Summer and the first 2 months of fall are the best time to vacation in Mersa Matrucha. In September and October, the average daytime temperatures range from +26 °C … +29 °C, and nighttime temperatures are +18 °C … +20 °C. The sea temperature stays at +24 °C … +25 °C. It gets cooler in November (+15 °C at night and +21 °C … +23 °C during the day) and the water cools down to +20 °C.
Beaches and hotels at Mersa Matruh
This resort welcomes European level of service and beaches, which are among the five most beautiful in Egypt. It is worth a visit to Ajiba beach with its grottoes, caves, white sand and clear water. Lovers of secluded recreation enjoy beaches Graham and Haram. The latter is located 17 km from the city and is considered a very romantic place. At 7 km from the resort in a small cove are Cleopatra baths. Here you can not only swim and sunbathe, but also see how the water changes color from blue to piercing turquoise. Of beach activities are available snorkeling, banana boat rides and water skiing, boat rides and diving to sunken ships.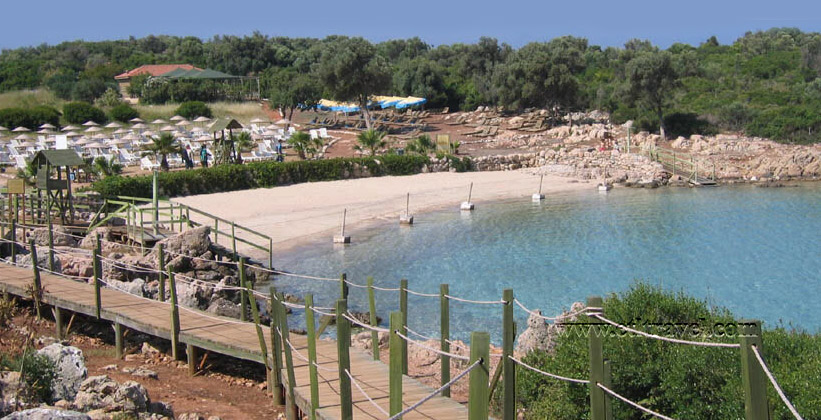 In Mersa-Matrukh love to vacation Europeans, as well as the Egyptians themselves, and this is further proof that it is worthy of attention. Clean sand, a smooth set of depths, lack of stones, corals and high waves make this resort ideal for trips with children.
Hotels in the city have a quiet atmosphere, a large green area and less active than in Hurghada or Sharm el-Sheikh animation. Caesar Bay Resort 5* on Ajiba Beach offers luxurious spa programs, bright spacious rooms, secluded villas, panoramic pool and a well-equipped playground. Carols Beau Rivage Matrouh 5* on the quiet and shallow Ubaya beach will delight you with a wide range of activities, a terrace overlooking the sea and chic oriental style rooms. In Almazino 4* with its snow-white villas you get the feeling that you're not in Egypt, but in Greece. Jaz Almaza 5* has a comfortable mini-club, four pools and offers rooms of European style. There are many hotels, bars and restaurants in Mersa Matrucha, and you are sure to find the ones you like.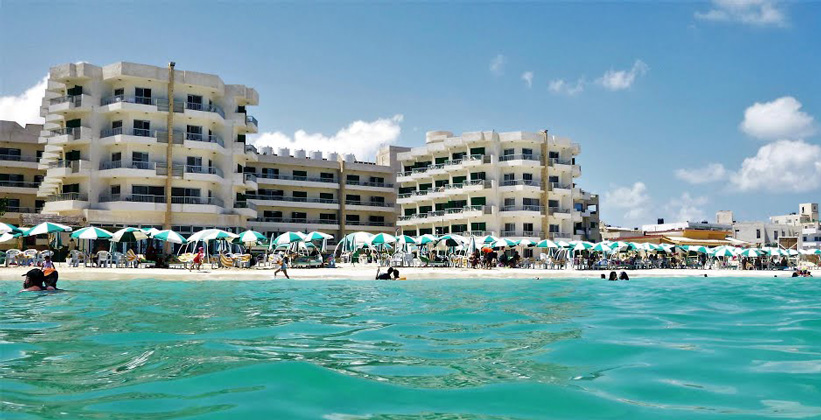 Attractions, excursions and entertainment
The ruins of the fort and temple of Ramses II, the Rommel Museum and the Cleopatra Baths top the list of interesting places in the resort. The museum is located 3 km from the resort in the catacombs dug during the war. The ruins of the fort and the temple await you 24 km from Mersa Matruch. We have already mentioned the baths and they are also worth a visit. The town itself is very beautiful and illustrates the color of life in northern Egypt. You can ride a bike through its streets and then go to a traditional restaurant or bar with a hookah and a delicious menu. Shopping lovers will love the local markets with African cotton, fragrant oriental perfume, jewelry and things amazing handmade.
After visiting all the beauties of Mersa Matruh you can drive to Alexandria with its unique and rich history (about 3.5 hours), noisy and contrasting Cairo with its pyramids (4.5 hours), or to the oasis of Siva, which is called a piece of authentic Egypt (just over 3 hours). Excursion to Siva includes a visit to the 12th century sand city, the Mountain of the Dead with 700 tombs and the ancient temple of Amun. You can also take a trip into the desert and do some sandboarding.
The nuances that you need to be aware of going to Mersa-Matruh
There are Muslim rules in Mersa Matruh. So you should not drink alcohol outside the hotels, restaurants and bars. Noisy behavior in public places is also not welcome.
Public transportation in the city is usually crowded. You can ride a bicycle starting at $2 or take a cab. In the latter case be prepared to pay from one to three dollars for each 10 km ride. Moreover, there are three types of cabs: yellow, orange or blue (with meters), black and white (without meters), and white (with meters and air conditioning). In black and white cabs you can try to haggle to bring down the price.
The local currency in Egypt is the Egyptian pound. Hotels, restaurants, bars and stores usually accept dollars or card payments without problems. But prices in dollars at markets can be higher than in pounds. So it is worth changing some money. You can do this at a bank, exchange office, ATM or at the hotel.
In Egypt it is customary to tip and it is better to prepare small bills in advance.
The visa opens for $25 upon arrival at the resort.
Mersa-Matrouh attracts wide beaches, clear sea, scenic views and developed infrastructure. The city has its own airport, which receives regular flights from Cairo. The average flight time from Kiev to the capital of Egypt is 5.5 to 8.5 hours. From there to the resort can be reached in an hour by plane and 3-4 hours by bus or train. Sunny Mersa-Matruh is always looking forward to visitors and perhaps a trip to its shores will be the best event of your summer!