Holidays in May: 32 options where to go.
Long weekends are waiting for Russians in May. If you do not like to sit in one place, make May vacations and try to relax in a new environment: in the country or by buying a voucher to a holiday home. Some people prefer budget nearby recreation centers, and some spend time in spas – salons. The most restless choose a vacation somewhere abroad.
We study the calendar.
© rawpixel / pexels.com / CC BY 2.0
How's the country vacationing for the May holidays? Find out your schedule and calculate how many days you have at your disposal and add a couple of days off, you'll have a full vacation for the May holidays. A great opportunity to go on vacation for 10-12 days, to gain strength and new experiences.
Save on lodging by renting apartments from locals with Airbnb. Get 2,100 rubles as a gift on your first booking.
What to do in May
© mcraftpix / pexels.com / CC BY 2.0
Where to go on May holidays? This is the question Russians ask themselves before the long weekend.
It is possible to spend the holidays inexpensively, but interestingly. The options depend on your preferences and financial capabilities:
to have an active holiday, going on a hike or fishing;
go as a family to the local attractions by car;
take a train to a nearby city;
fly to one of the capitals;
buy tours in a travel agency and fly to where it is warm and you can already swim.
Many Russians dream to fly with children on May holidays at the sea. But the Black Sea is still cold to swim, and in the Mediterranean, too. At best you can get a tan. Full beach vacation is available in Asia, Africa, Indonesia. For children, it is better to rest in the usual climate, where it is not so hot.
Choosing a trip abroad, think about the direction. There are a number of countries where you can fly cheaply without a visa and even without a passport: Abkhazia, Belarus, Kazakhstan. Read reviews, find out the weather and call a travel agency.
Southern resorts of Russia
© nothingpersonal / flickr.com / CC BY 2.0
Within Russia, Krasnodar Territory is the warmest. The air in Sochi warms up to 16-20 °, the water 15-16 °. You won't be able to swim in the sea, but instead visit the Olympic Park in Adler, take sulfurated baths in Matsesta and take a walk at the Sochi Arboretum. Tours on holidays with a flight from Moscow cost from 21 500 rubles.
Anapa is sunny, but windy. Children play on a sand and have fun in aqua park, adults expect active tourism – trips, excursions, wine tasting in Abrau-Dyurso.
In the Crimea is just beginning the holiday season. Sea in Yalta 15-18 °, the air at night 8-10 °, daytime 16-17 °. Tourists leave excellent reviews, advising to climb Ai-Petri, visit the Swallow's Nest, visit Chekhov's dacha. It's an economical trip for two people for about 21 500 rubles.
Tours to the Azov Sea can be bought for 5-6 thousand, but without a flight and food. Excellent children's vacation offers Eisk – the shallow sea warms up quickly, and the sandy beaches are still quiet and almost deserted.
Look for hot trips on the search engines Onlinetours and Travelata. With the help of these sites you can compare the offers of more than 120 tour operators at a time. Read the secrets of how to find the best deals.
Across the Russian expanse
© peer_gynt / flickr.com / CC BY 2.0
Let's postpone the beach vacation for "later" and go to conquer the capital. It's sunny and festive in Moscow, with music in the squares and lilacs in bloom. Go to Zaryadye Park, go to Red Square or to the Tretyakov Gallery.
For peace and quiet, go to the suburbs. Comfortable vacation homes with swimming pools and horse clubs offer prices from 2,800 rubles per day.
May holidays in St. Petersburg is predicted to be dry and cool: 12-15° during the day and 4-6° at night. It is worth visiting the Hermitage, the Russian Museum, go for a walk along Nevsky Prospect and order a river trip. Your trip costs 19 000 roubles which includes transfers, food and excursions.
In Kazan the temperature ranges from 16°C to 21°C, at night it is 8-11°C. Prices depend on the number of days: from 5 500 rubles for 2 days to 19 300 for a week, children get discounts. Visit the Kazan Kremlin, the Puppet Theater, walk along Bauman pedestrian street.
© _persona_ / flickr.com / CC BY 2.0
Karelia has great fishing, beautiful nature, clean air. The temperature is 8-12° during the day, 1-3° at night, frost and rain are possible. Tourist reviews advise to combine tours with treatment in sanatoriums. A typical tour for 3 days and 2 nights costs 10 900 rubles.
Holidays in the Altai Mountains will take place against a backdrop of blooming maralnik. The mountain slopes are covered with a lilac carpet. You will see waterfalls, violent rivers, colored cliffs and snowy peaks. The temperature ranges from 7° to 15°, precipitation is possible. The cost of the tour is from 26 000 rub.
In Belokurikha there are radon springs, curative mud and modern medical base. The room in a sanatorium costs from 1 200 rbl. per day. Rains in May a little, daytime 15 °, night 6 °. There are absolutely no jumps in atmospheric pressure here, and the air is saturated with phytoncides.
In Adygeya you have summer warmth – 20-21 ° during the day, 13-15 ° at night. Go on a mountain hike past streams and waterfalls, along alpine meadows. At the end of the trail, you'll reach a glacier and climb a snowy peak at 2867m if you wish. Double room with facilities will cost you 9 600 rubles for two with a transfer from the airport and 2 meals a day.
In Kaliningrad you can visit the Museum of Amber, the Cathedral, the Museum of the Ocean. It is worth taking an excursion to the Curonian Spit. It is cool in the city – 13°C to 16°C during the day, and 4°C to 8°C at night. Tour packages cost from 4950 rubles for an adult and from 4550 for a child.
– unusual excursions from local residents. – Inexpensive group tours.
Only Russian-speaking guides.
May on Seliger pleases with sunshine, the air warms up to 18° during the day, at night it drops to 8°. Tourist reviews are full of raptures from nature, fishing, cozy cabins. A last minute tour for 3 nights costs from 9730 rubles for two, and a hotel room – 1300 rubles per night.
In Kislovodsk at the beginning of May only 13° during the day and 9° at night. The weather is sunny and dry, the resort park attracts fresh greenery, the mountain air is clean and fresh. Not only do you drink the narsan, you also bathe in it. The price for a room with treatment and meals starts at 3,500 rubles per day.
On Baikal, in addition to the unique lake you can enjoy horseback riding, rafting and kayaking, hunting and fishing, places of power, helicopter rides. In the air during the day from 12 ° to 18 °, at night the temperature drops below 0 °. Baikal excursion tours cost from 14,000 for 3 days and 4 nights. But you'll have to fly to Irkutsk on your own.
Look for cheap tickets on Aviasales and Skyscanner. These services compare prices of all carriers. Discover the secrets of finding the cheapest flights.
Middle East
© saab99 / flickr.com / CC BY 2.0
Holidays in the CIS countries for the May holidays are no less popular.
In Georgia you will discover the mountainous Caucasus, ancient settlements and modern cities with temples, fortresses, palaces. In Tbilisi at the beginning of May 17-20 ° during the day and 10 ° at night. Room in a 3* hotel from 1200 rubles. Visa not required. Tours from 19 000 rubles/person.
In Abkhazia the air temperature rises to 22-24 °, the sea 18 °. Must visit – Lake Ritsa, New Athos caves, Botanical Gardens and monkey nursery in Sukhumi. Ticket prices start from 10 500 rubles.
Rest in Belarus is accessible even on a small budget. You can have a sightseeing tour in Minsk, visit the Brest Fortress and Belovezhskaya Pushcha. The weather is cool – 16-17° during the day, 11-12° at night. A week of vacation in Minsk will cost you 34 000 rubles for two people.
More and more tourists are vacationing in Kazakhstan . The temperature swings don't surprise anyone. The thermometer can jump up to 30 ° and fall to 8 °. Reviews of tourists amicably recommend visiting Astana and Alma-Ata, to walk in the foothills of the Tien Shan, to listen to the singing of the dunes in the steppe. A trip will cost from 30,800 rubles.
Vacation in Baku will give a lot of impressions. May is rich in events – the festival of flowers, music festival and grand fireworks. In the air during the day to 19 °, at night 17 °. Hotel rooms cost from 1900 rubles. Tours from 16,000 per person.
Look for good hotels on Hotellook – the site compares prices of different booking systems (Booking, too) and finds the best one. Read our guide on how to find a good and inexpensive hotel on your own.
Central Asia
© adliwahid / unsplash.com / CC BY 2.0
Holidays in Central Asian countries are familiar to Russians. Many of you have been to Turkey in high season. Let's see what the weather is like at your favorite resorts in May:
in Kemer 25° during the day, 19° at night, you can swim in the sea – 20-22°;
Istanbul: 21.6° during the day, 17° at night, only 16° in the water;
In Marmaris, up to 24° during the day, 15.6° at night, 20.3° in the sea;
In Belek 21-23° during the day and 14° at night, in the coastal waters 21-22°;
In Antalya – 23° by day, 15° at night, same 21-22° at sea.
On the threshold of the high season the cost of an all-inclusive tour will be at least 12,100 rubles per person.
Best articles on the topic
The warm sea will please tourists in Israel – the Red Sea at 25°, the Dead Sea at 26-28 °. The heat is just beginning, in the south of the country 28-30°. In 2 weeks the lush greenery will be scorched by the sun, and so far tourists rejoice in abundant flowering. Sandstorms can ruin your holiday. Holidays are not cheap – a minimum of 72 000 rubles for two.
It's even warmer in the UAE: the daytime temperature rises to 36-38° in some places, at night it's no lower than 23°. At night it's no lower than 23 degrees in the Persian Gulf. The cost of a one-week tour starts from 46 700 rubles for two people.
The weather in Jordan is ideal for a beach holiday. It attracts pilgrims, couples and lovers of antiquities. There is no precipitation of 27-30° in the air and 24° in the water and 28° in the Dead Sea. The price for the tour will be from 52 000 rubles for two people with a flight.
Thailand and Vietnam
© qimono / pixabay.com / CC BY 2.0
Early May is a good time to fly to Asia to have time to rest before the rainy season.
The sea in Thailand is like steaming milk – 30-31 ° and the air is 33-34 °. Choose a resort in the north of the country, where the monsoons do not reach. The rest of the country is too hot and humid, and in the south there are a lot of jellyfish in the sea. Tour prices start at 58,000 rubles for two people.
In Vietnam, precipitation falls mainly in the north of the country. Holidays in Asia on May holidays is better to spend in the central part, where it is still dry and sunny. The air temperature is 32 °, 24 ° at night, the sea is 27 °. A week of vacation for two people will cost an average of 59,000 rubles.
Best articles on the topic
Africa
© alphahamster / pixabay.com / CC BY 2.0
Planning a vacation in Africa? Be prepared for a hot climate.
It's already 32-35° in Egypt, even hotter in the desert. Tourists spend time on sandy beaches and enjoy the warm sea, the water is 25,5 °. The best price for a tour is 27 000 rubles for 7 nights.
In Tunisia you will enjoy comfortable weather and 25-27 ° in the air. But the sea is still cool – 18-19 °. And only on Djerba the water is heated to 21.2 °. It's time to go on an excursion to Carthage or a jeep ride across the Sahara. The trip costs about 25,000 per person.
Europe
© donako / pixabay.com / CC BY 2.0
A May holiday in Europe will require a Schengen visa.
In the Czech Republic, gardens and parks are in bloom all over the country. In flower framed beautifully look ancient castles and palaces. In Prague it is 12-18 degrees during the day and 6 degrees at night. The cost of a tour for two persons – from 44 500 rubles.
In Italy the weather is comfortable for seeing the famous monuments of culture. The air temperature is 20-25 °, at night it is 12-14 °. A week's vacation for two people costs from 53 700 roubles.
In Finland in early May 13-15°, 4-7° at night. Perfect conditions for a relaxing country rest with fishing and Finnish sauna. From St. Petersburg we organize bus tours to Helsinki (1200 rubles) and Imatra (850 rubles). Foreign trips are very popular among fans of shopping. A one-week tour costs about 20,000 rubles per person.
In Greece you can admire the sights without the scorching sun with a temperature of 22-24 ° during the day and 16-18 ° at night. But it's still too early to swim, the sea temperature is 19 °. The cost of the tour is from 32 300 rubles per person.
In Cyprus, for a beach holiday is still cool, but some daredevils swim at 19-20 °. The air is heated to 25 °. You can sunbathe or take a tour around the island. A package tour for two people costs from 35 000 rubles with breakfast.
On the coast of Montenegro there are winds blowing, the sea is stormy, the water is 17-19 ° in the air 22-24 °, it often rains. Go to Bar for sun and warmth. Holidays, fairs and festivals are waiting for vacationers. Tours start from 19,000 rubles per person.
Gather information, study reviews and go on a trip to far or near cities and countries.
12 countries to go to the sea in May 2022 – beach vacations abroad

So, rest in May: looking for where to go and find out how much it costs. Where to relax during the May holidays? We tell you and you plan!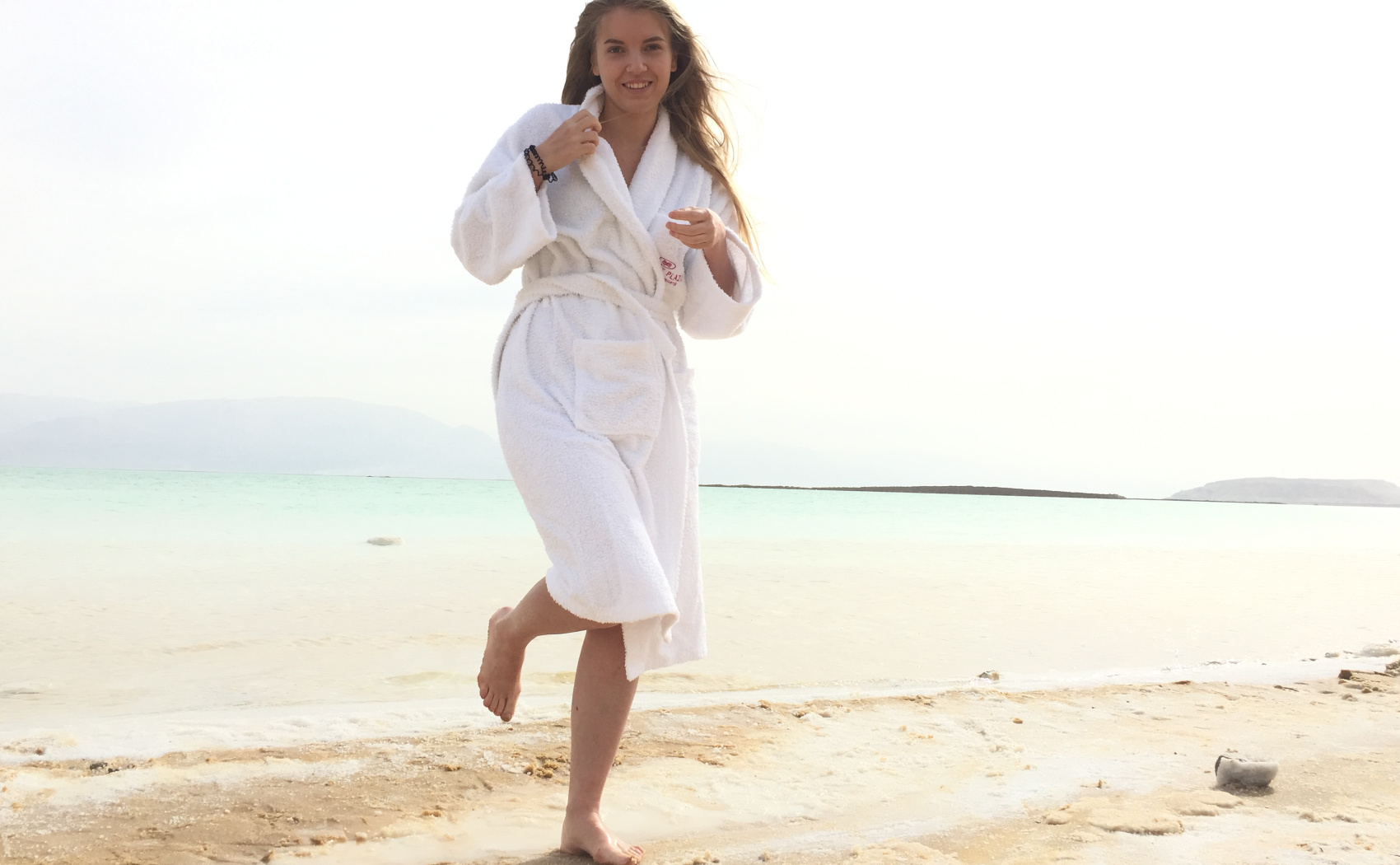 May means May holidays, and, accordingly, the right period for another trip to summer. Of course, a vacation at the sea in May in Russia can hardly be called a beach holiday, and therefore the resorts where you can go to relax and bathe, are located only in airplane accessibility.
How do we rest in May 2022: from April 30 to May 3 and from 7 to 10. Where can I fly to? To plus or minus 10 beach countries. In this article, we tell you about all where it's warm and you can swim in May, and we mention the new rules of entry.
Content
It is not necessary to explain that the beach vacation in May is a popular venture, and therefore you should buy a tour or airline tickets in advance. To explore all the possible offers from tour operators and compare prices for trips, look at:
These are our faithful helpers in organizing budget travel Equally as 10 rules for buying a good tour.
If you're going on your own – to the UAE, for example, or Egypt – look at Aviasales for airfare, you can pay with a Russian card there. Hotels abroad are easier to look for on Ostrovka – again, because of the possibility to pay with a Russian card.
Where to have a rest at the sea in May?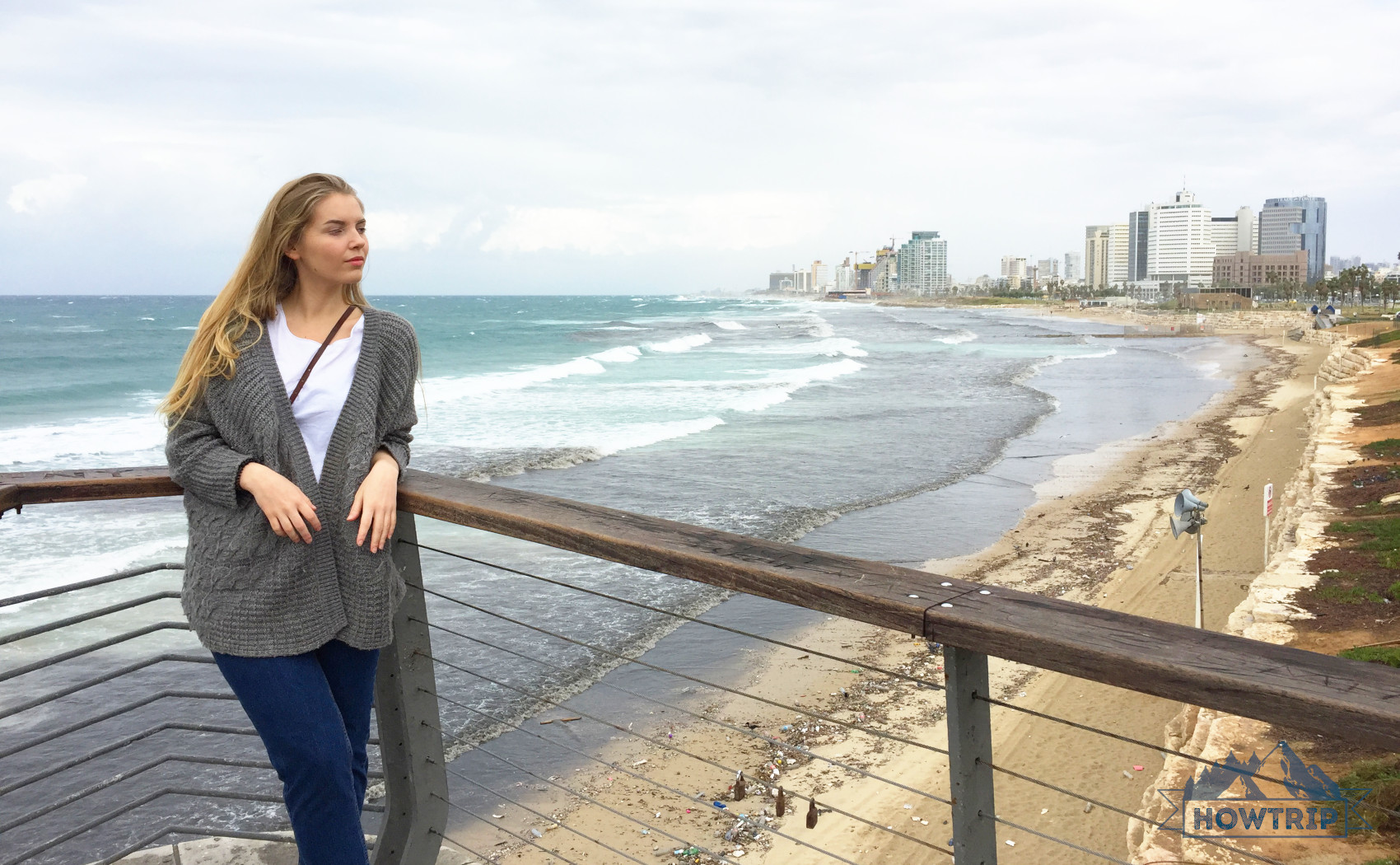 Where to spend a beach holiday in May 2022, so that a) the country welcomed tourists, b) it is a short flight, c) to swim, and d) to change the shade of skin to gold?
To choose from – open close countries and their requirements for tourists: (adjusted for the mass closure of air travel in February 2022)
Turkey – certificate or test; direct flights from Russia
Egypt – certificate or test; direct flights
UAE – certificate or test; direct flights
Georgia – certificate or double test; connecting flights
Cyprus – certificate or double test; transfer only
Greece – Schengen free; transfer flight
Tunisia – certificate or test; transfer only
Croatia – certificate or test; transfer only
Bulgaria – free Schengen entry; connecting flight
Clearly, the holidays are short, and it takes a long time to get there – more of an option for a full vacation. Nevertheless, here are the open faraway countries :
Maldives – free entry; direct flights
Cuba – nothing necessary; but take a connecting flight
Mexico – nothing needed; flight through a third country
Dominican Republic – nothing necessary; no direct flights
Thailand – certificate or test + insurance; transfer flight
Vietnam – test; connecting flight
Unfortunately, all the usual thinking about where to go in May at sea is now limited – there are no direct flights to the Caribbean, holidays in May abroad in some European countries are excluded. Plus Tanzania, Indonesia, Spain are still closed. Although if you want you can get to Europe via third countries. You may get to Italy with a psr-test, but you may fly via Turkey or the UAE.
Turkey
For many of our countrymen the answer to the question of where to go in May does not require much deliberation. Of course, Turkey, one of the leaders in the tourism industry in both Europe and Asia.
Once we went to Turkey in May, from 10 to 20.
We read before we left that there was still no heat and crowds of people, and swimming, except in the pool, would have to be postponed. That was in practice: a chill in the morning and in the evening (so, that in jeans it is comfortable), FAT in the afternoon (to burn in the sun easily), struggle for food and sun beds on a beach at dinner (that is, people not a little) and daily bathing in the sea (it turns out, +21ºС in scorching heat are very much normal feel:)).
We stayed in Side, in 4* Z Hotels Side Town. We liked the hotel, a solid 4. And if you want a luxury five, then recommend Acanthus & Kennet Barut Collection, also in Side. Were there in the fall, at the link our review.
About the weather. In May in Turkey it is warmer at the Mediterranean coast: Alanya, Side, Belek, Antalya, Kemer. Outdoors from +20 to +30 (but on average +25ºC), in the water – from +20 in the beginning of the month and up to +23 in the end.
Pros:
+ warm and you can swim from the middle of May
+ Tours with direct flights from all major cities in Russia.
+ You can come with a psr-test or a certificate.
+ Nothing is required from children under 12 years of age.
+ No visa requirements
Cons:
– mask regime outside the hotel
– in some hotels the buffet is still "behind the glass
– The desire of certain individuals to cash in on tourists
– Low water temperature, only in the latter days it heats up to +24ºC
About resorts:
Tours to Turkey in May – from 35,000 rubles for two for 7 nights if flying from Moscow.
Egypt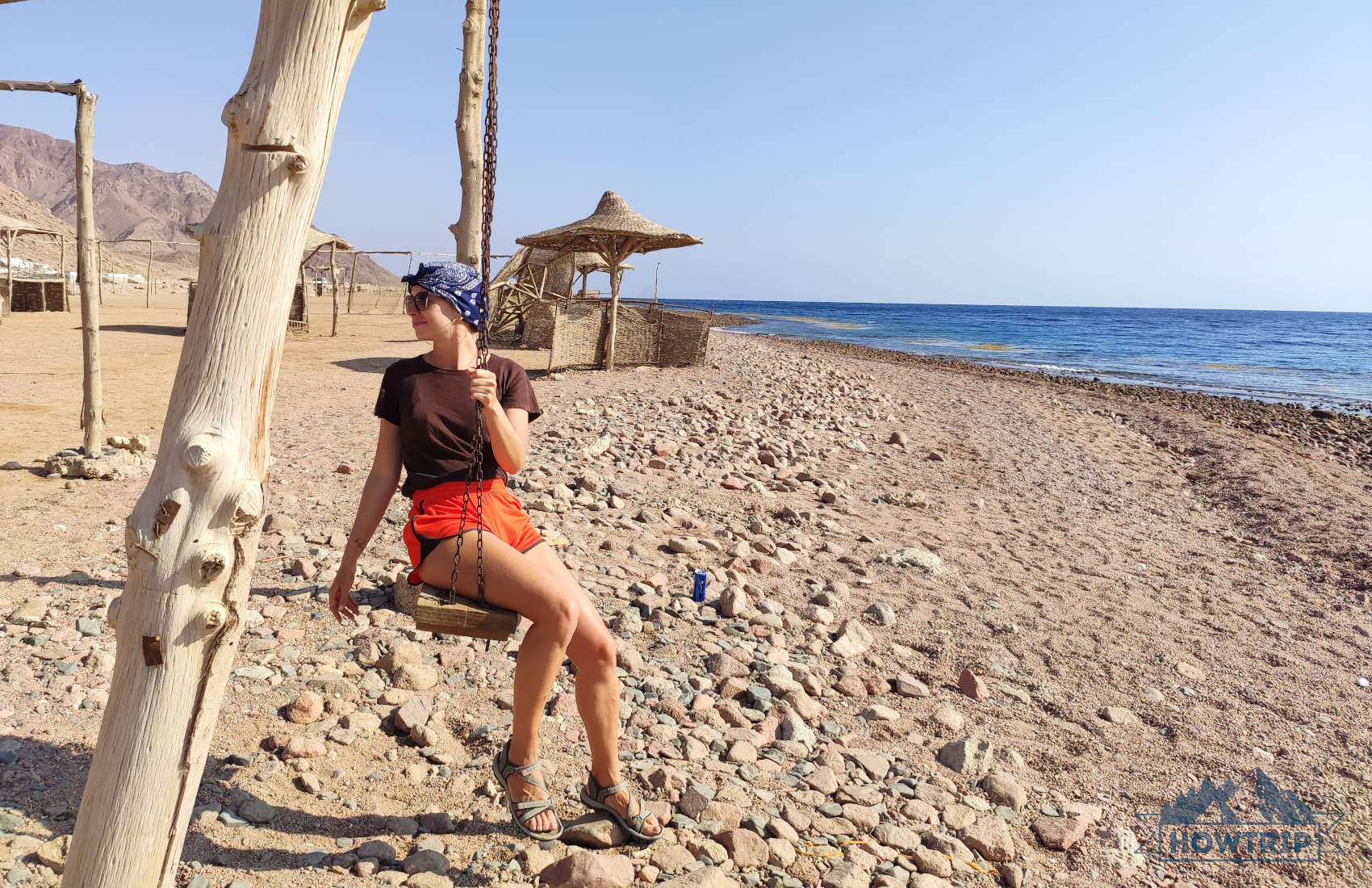 It would seem that there is nothing to remember about Egypt. However, there is not: charter flights connect Russian airports and Egyptian resorts again. The pandemic played into the country's hands: with the monstrously limited choice of where to go to the sea with minimal hassle, without quarantines and with free movement along the route "beach-hotel", Egypt is now one of the leaders.
May in Hurghada and Sharm el-Sheikh is beautiful – it's one of the best months of the year. The sea warms from +24ºС to +26ºС, and the air reaches +30ºС – the golden mean between cooler Turkey and too hot Emirates.
You can also fly to Egypt on your own. And it's no more difficult than buying a tour: just instead of one site to dig two (with airline tickets and hotels). To help those in doubt, we've released detailed material based on personal experience about independent travel after the opening of the borders. Be sure to read it if you get a little nostalgic or inquisitive tachycardia at the mention of Egypt.
There are tours to the Red Sea almost everywhere and on any budget – from 60,000 rubles. But in May, of course, will have to shell out – the price tag jumps to 90,000 rubles for a week for two.
We have been to Dubai more than once and wrote a full review of the city on the link
Of the options where to rest in May at sea, the UAE stands out. First of all, because it is abroad, but the flight does not take long (5 hours), and secondly, the temperature there – August Turkey would envy.
It is better to fly to the Emirates in the first half of May. To be exact, as soon as possible before the hellish baking season that begins in June. You can imagine how the country is fried, if it's already at the beginning of May in the air +33 ° C and the water +28 ° C.
Where to go? You can choose from skyscrapers Dubai, Sharjah, the capital Abu Dhabi, budget Ras al-Khaimah or a little less hot, but in the backyard – Fujairah.
Pros
+ The country is open for tourists.
+ There are tours and inexpensive scheduled flights
+ The sea is a favorite fresh milk
+ Royal dates, kebabs, jeep safaris and other Arabian flavor.
Cons
– everyone needs a psr-test 48 hours before departure and at Dubai airport upon arrival (but here at least it's free)
– Weather on the verge of "stay in the hotel until 6 pm".
– high costs on the spot
– You should bring alcohol with you or buy it in a Duty Free shop.
Useful articles
About resorts.
About other things.
Prices for holidays in May 2022 in the UAE – from 65 000 rubles for a one-week tour for two.
Georgia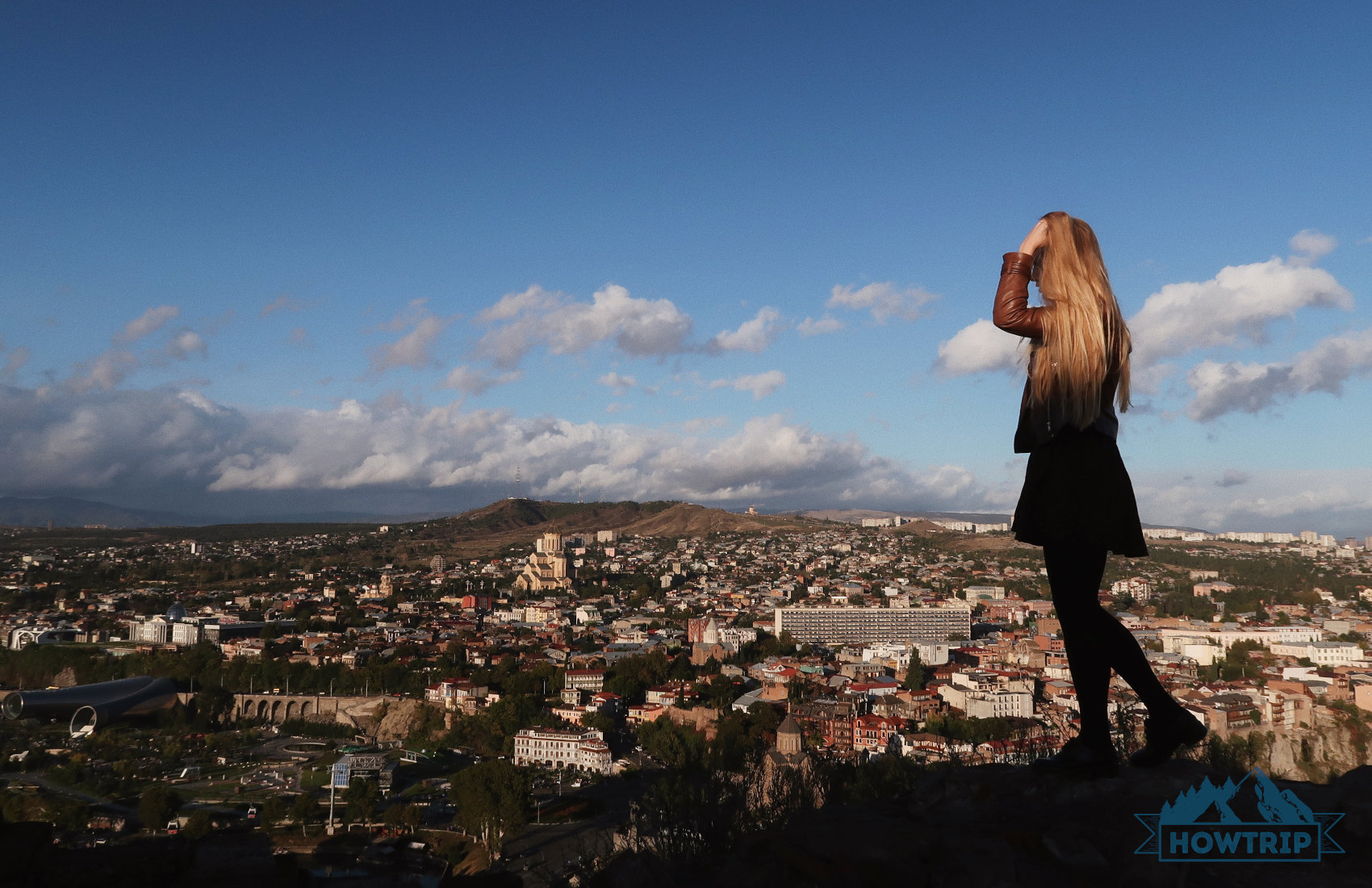 Georgia is the new Europe. In the conditions of Paris, Milan and Barcelona closed for tourists, Tbilisi looks the best place for a short vacation. When you just want to exhale and not plan anything – long walks, good food, maybe a lot to drink.
The desire to go also adds to May: the weather in Georgia is pleasant in terms of temperature. It is +15°C to +23°C in Tbilisi – after ten thousand steps through the city you eat your first in a long time khinkal on the terrace of the cafe, you squint from the sun, and you appreciate the freedom of movement and the presence of Georgian cuisine on this planet. In Batumi it's +15°C to +27°C – you're sunbathing by the sea but not swimming, it's still chilly, you help yourself to survive this situation, ordering real khachapuri in a sadjari style.
In the current world order, you have to prepare a little more diligently for your encounter with Georgia:
first, find airfare with a convenient connection – because there are no direct flights from Russia yet; try Aviasales to find transit through Istanbul, Yerevan or Minsk;
then book a hotel – the choice is unlimited, and prices are low, as if requested by tourists; here you can use hotel search engine Ostrovok;
Well, and the final touches 1) make a psr-test 72 hours before departure (you must present at the border on paper and in English), 2) then on the 3rd day in Georgia to take another test at a local laboratory (from $35); OR, if you are with Sputnik, show the original vaccination document and its translation into English – and that's it.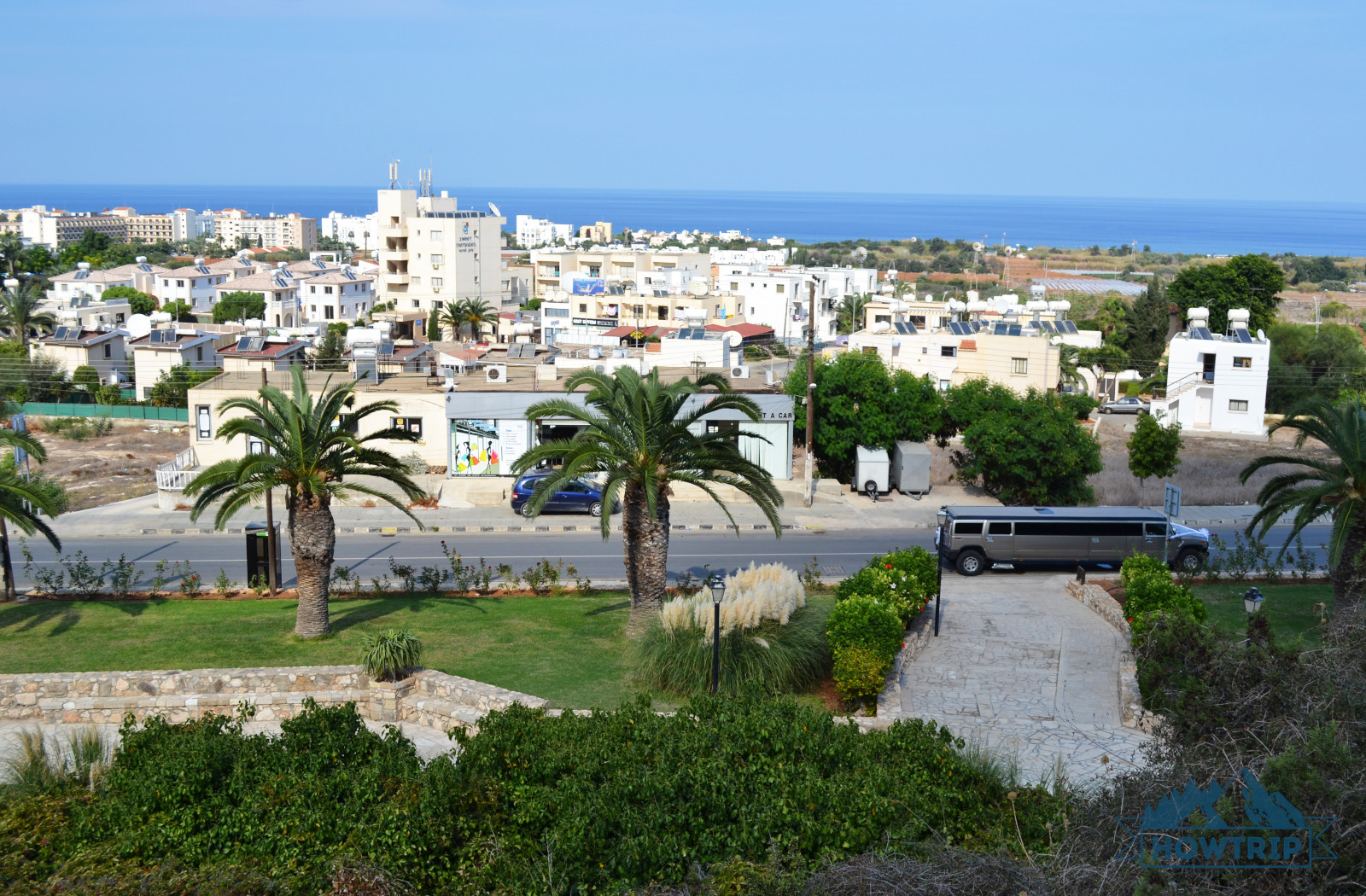 Cyprus is the birthplace of the goddess of love, Aphrodite. Not surprisingly, tourists fall under the romantic influence of seclusion. Already in May, the sea in Cyprus is warm and comfortable enough, by the end of the day the water warms up to +23º C. There are both youth (Ayia Napa), and family-oriented (Paphos) resorts.
Cyprus, as well as Turkey – is a leader in the number of Russian resorts, scattered on the local beaches. And all because almost no visa and adequate price for tours.
Мало информации? Читайте нашу отдельную статью о Кипре в мае >>. The best hotels, a breakdown of resorts and options for what to do – it's all there.
Pros:
+ you can fly in with a certificate and not take the tests
+ High level of service, safety, and security.
+ A favorable climate, a lot of sunny days
+ You can swim in the second half of the month
+ free online visa
Cons:
– 2 tests from unvaccinated tourists
– Overpriced food and alcohol
– You have to rent a car to see the island.
What's better:
The cost of tours for a week – from 50,000 rubles for two.
Greece
Our trip in June to Rhodes / In October – to Athens
The famous phrase "Greece has everything!" is absolutely true of its resorts. The country has many excellent places that offer visitors every opportunity for a beach holiday.
But in May… Not every fan of the sun and tan will enjoy the trip. Firstly, the sea: at the beginning of May the temperature is only +19℃, in the end – up to +21℃. Secondly, the life in the resorts: we were in Rhodes in early June, and the island was still "waking up" after the low season – some cafes, restaurants and hotels were just opening. But May is especially comfortable for excursions, it's a nice +23℃ outside.
Pros:
+ the country is open to Russian tourists, you can enter with one ptsr test
+ Direct flights to islands and Athens from Moscow and regions
+ Clean sea (but you can't swim till the end of May)
+ Tasty local food (gyros, mezes, salads) and products (cheeses, olives, fruit oil)
Cons:
– café-restaurants, malls, and museums can ONLY be accessed with a certificate of vaccination
– The need to rent a car to get acquainted with the resort (or excursions)
– often there is a fine pebble beaches
About resorts:
Tours to Greece – from 50 000 rubles for 7 nights for two.
Tunisia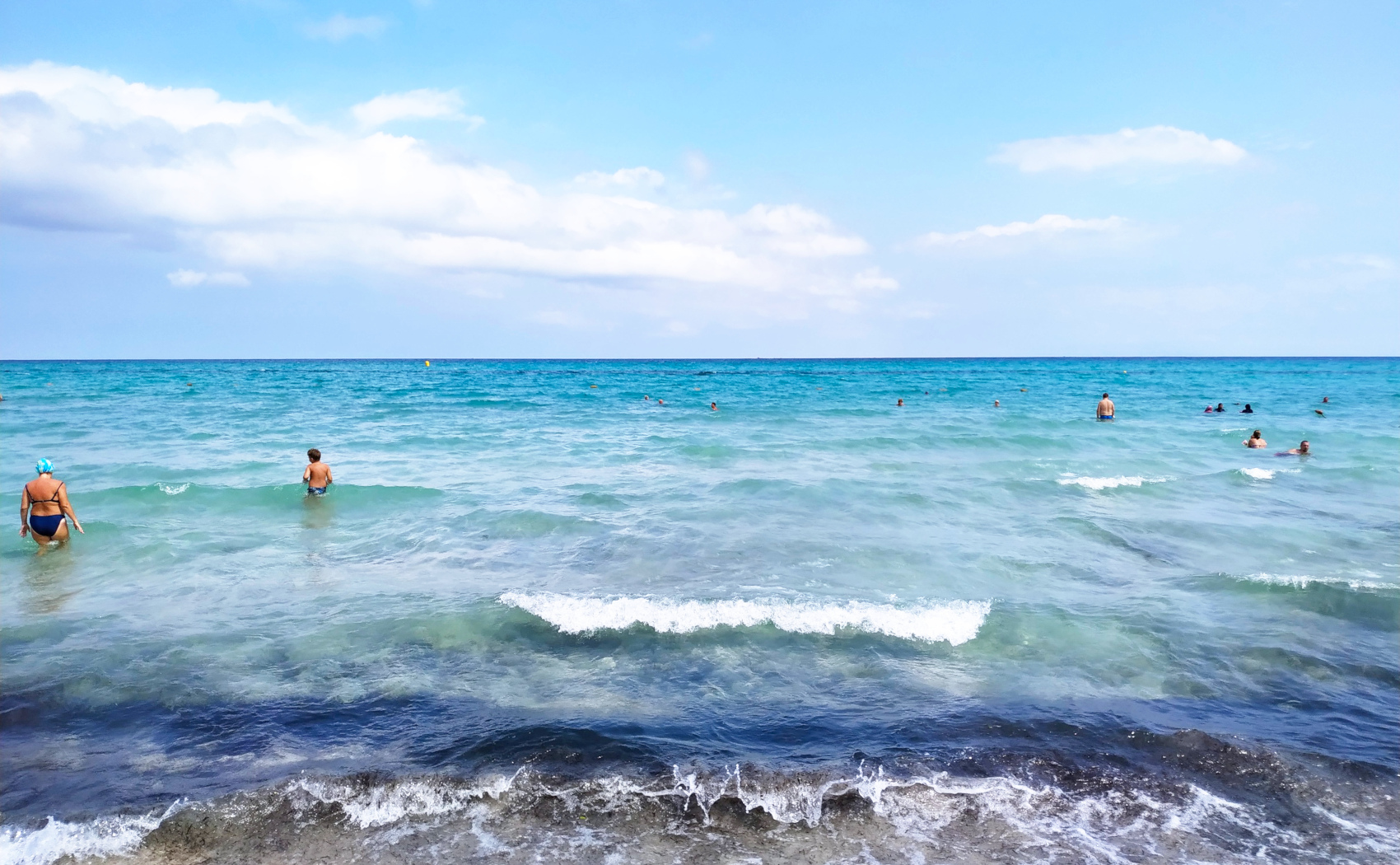 Tours in Tunisia in May please tourists with their low cost – for 7 nights you can fly for 25,000 rubles per person.
In the second half of the month there is a real summer on the street. However, only in the south (resort of Djerba) water in the sea in the middle of the month warms up to +21 ° C (which is already faster than in most other countries), and starts beach holiday.
In Sousse, Hammamet, Mahdia, the sea ranges from +17 ° C to +20 ° C. Hardened extremists swim, and everyone else enjoy the warm sun and Moorish exoticism. I really want to see the Sahara Desert, and from the reviews I realized that the best month for this excursion is just May. Tunisia, wait for it!