Malaysia's Most Beautiful Sights
Malaysia offers travelers beautiful beaches, rain forests, exotic wildlife, unique cuisine, rooted traditions and a rich cultural history. It is a very rapidly changing country, benefiting from its natural resources generously provided by nature. Environmentalists often point to Malaysia as a very negative example of deforestation and other impacts on nature. The government has taken steps to diversify the country's economy, but just drive a little further inland by bus to see palm plantations and palm oil production. Malaysia is a country that may dazzle with brilliance while also demonstrating the negative effects of globalization, but it really is the truest Asia.
This paradise is the northernmost archipelago of Malaysia, 30 km from the mainland, easily accessible by ferry and by air from Thailand, or Malaysia. Numerous tourists come here for the beautiful beaches, sunbathing and lazily sipping cocktails. More active travelers can experience vertigo on one of Langkawi's main attractions, the 1,700-meter SkyCab cable car up Mount Machinkang. Once you get to the very top, to the second station, you can walk across the SkyBridge (Langkawi Sky Bridge), with its viewing platforms, and watch the clouds float down the mountain slopes.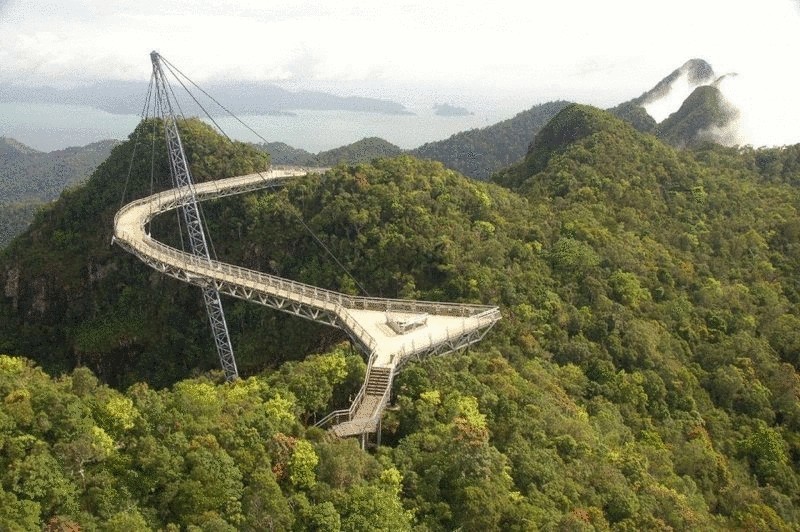 Considered the food capital of Malaysia, this charming and well-developed island is part of the state of Penang. The island of Penang is a multicultural mix of diverse cultures, religions and ethnicities, due to its position within historic trade routes. The main district of Georgetown is a delightful UNESCO World Heritage Site, with numerous murals and other masterpieces of street art. As you travel through the narrow streets and inhale the aromas of local cuisine, you'll get a taste of the whole atmosphere of Penang. The culinary theme continues at the Tropical Spice Garden on the northern edge of the island, a unique Malaysian attraction where you can dine in the treetops in cocoon restaurants. You can also visit a butterfly farm and other attractive landmarks.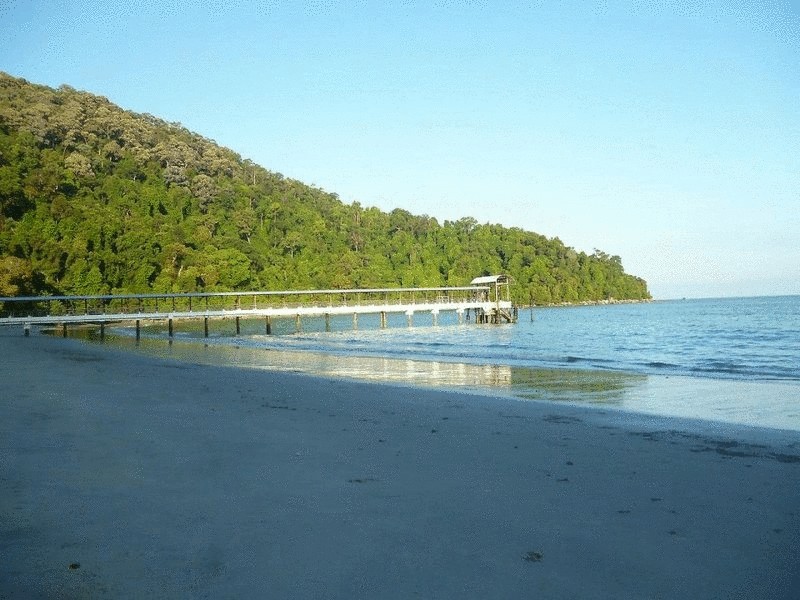 Amid the hustle and bustle of Malaysia's chaotic capital city of Kuala Lumpur, beauty presents itself in unexpected ways. If you walk around the base of the Petronas Towers between sunset and moonrise, the world's tallest twin towers undergo a magical transformation. When day turns to night, office lights, elevator shafts and light alarms illuminate all 88 floors, highlighting the amazing building in the fog of dusk.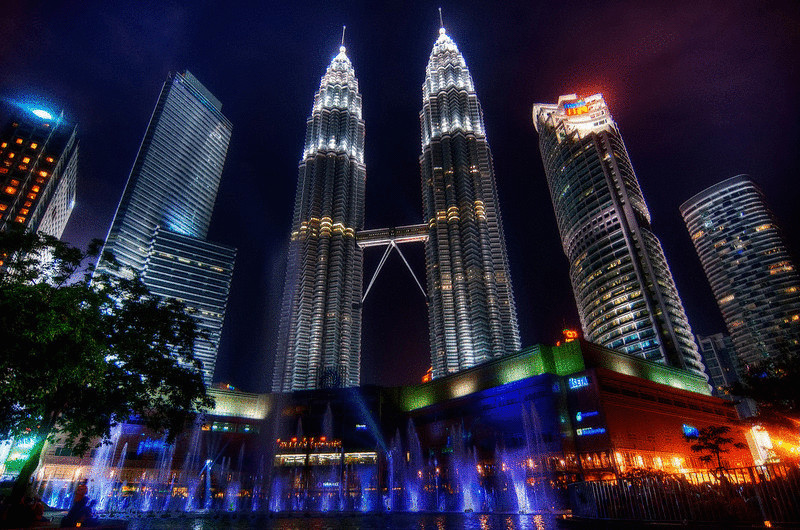 For hundreds of years, Malacca was one of the most strategically important cities on the Malay Peninsula, passing from hand to hand between the Portuguese, the Dutch, and the British, who fought for control of this key trading post. Surprisingly, Malacca has not changed at all since then. The streets are just as narrow and winding, and the old flimsy buildings literally exude historical character. Like Pinang, Malacca is one of Malaysia's smallest states and proudly holds UNESCO World Heritage status.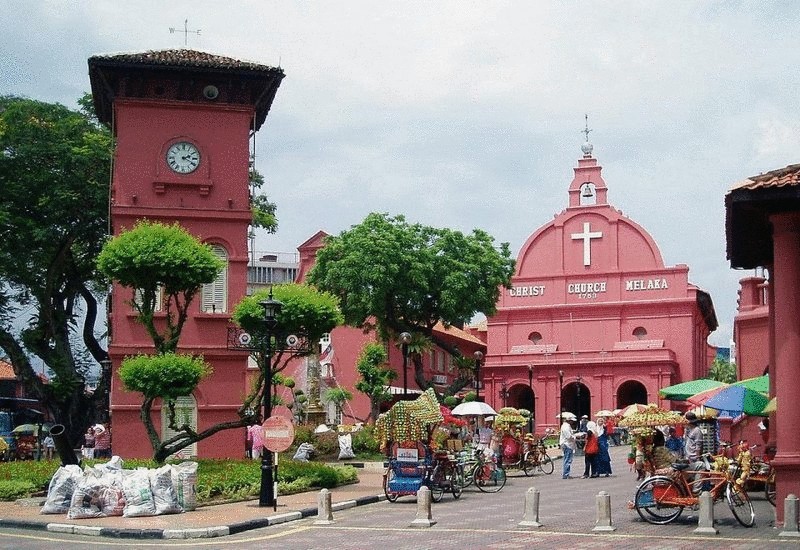 Cameron Highlands is one of the most beautiful attractions in Malaysia. Travelers visit this charming area in the state of Pahang to enjoy the cooler, tropical mountain climate, where temperatures often stay in the region of 20 degrees Celsius. The hilly terrain is dotted with tea plantations and flower gardens. Cameron Highlands is Malaysia's leading tea and flower producer. Check the weather forecast carefully during the monsoon season (November to February) and check details with your carrier company before traveling during this period, as heavy rain can cause landslides and most roads will be blocked.
The tiny island next to the Malay Peninsula, with wide beaches like Langkawi. Pangkor is only accessible by ferry from the nearby town of Lumut. Lumut is about three hours north of Kuala Lumpur by highway, or by rail from Ipoh station.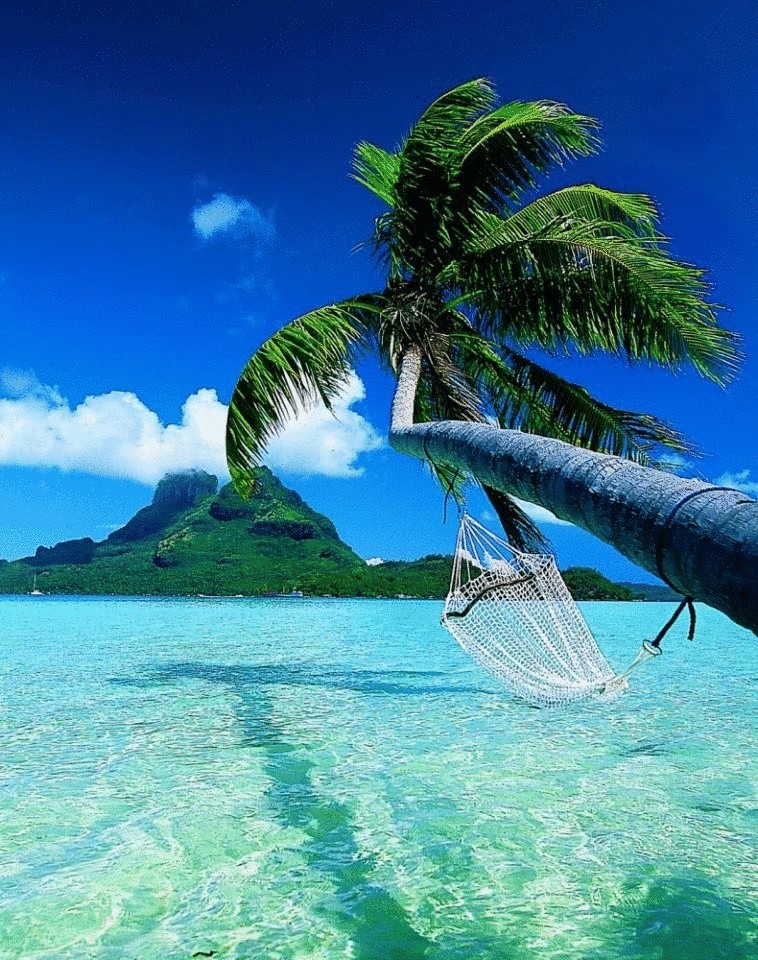 A truly idyllic group of islands in the South China Sea, on the east coast of Malaysia. Redang is nestled in sheltered waters known as Terengganu Marine Park, with clear waters and a network of reefs. The diving tourism industry thrives here. As with other prominent landmarks like Cameron Highlands and much of the east coast, the monsoons dictate conditions and sometimes make vacations here impossible. Between November and February, the waters are too rough for boats to transport tourists to the island. Many hotels and resorts close, so it is better to call and check all the details, or plan your trip away from the dead season.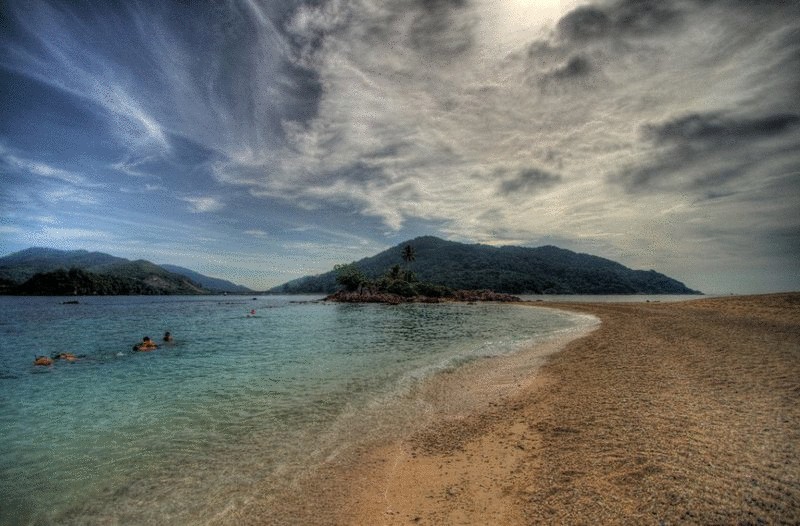 Jungle Railroad
The Jungle Railroad stretches for more than 500 kilometers in the northeastern part of Peninsular Malaysia, being the gateway to Thailand. The line runs through the three states of Payang, Negeri Sembilan, and Kelantan, in the midst of a majestic mountainous rain forest. It is worth mapping out your trip during the day to admire the enchanting landscape and unspoiled rampaging nature of Malaysia.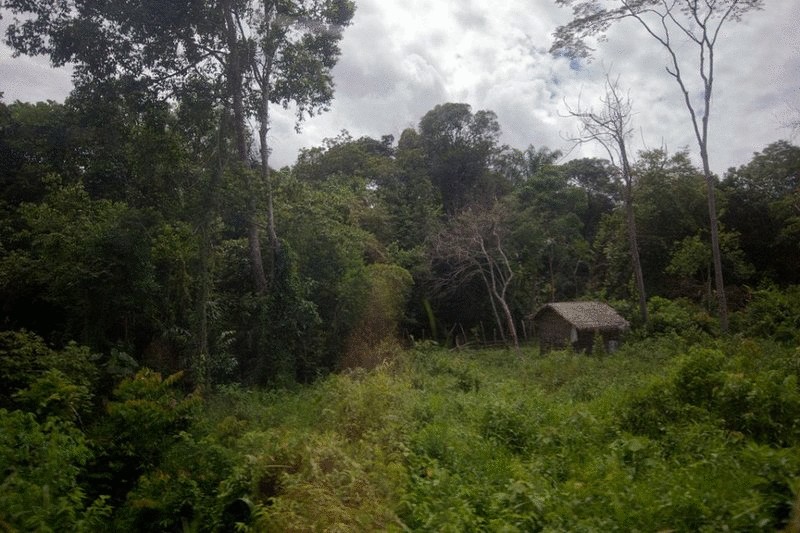 Malaysia is an endless source of diving spots, and Sabah is no exception to this trend. If you are interested in the underwater world, Sabah is the northernmost state in Malaysia. People flock to this place to enjoy the sea and a myriad of exotic animal species, including snakes, smoky leopards and pygmy elephants, as well as 222 other mammals (of which 44 are native), 420 birds (37 native), 100 amphibians and 394 fish (19 native), according to the World Wildlife Fund.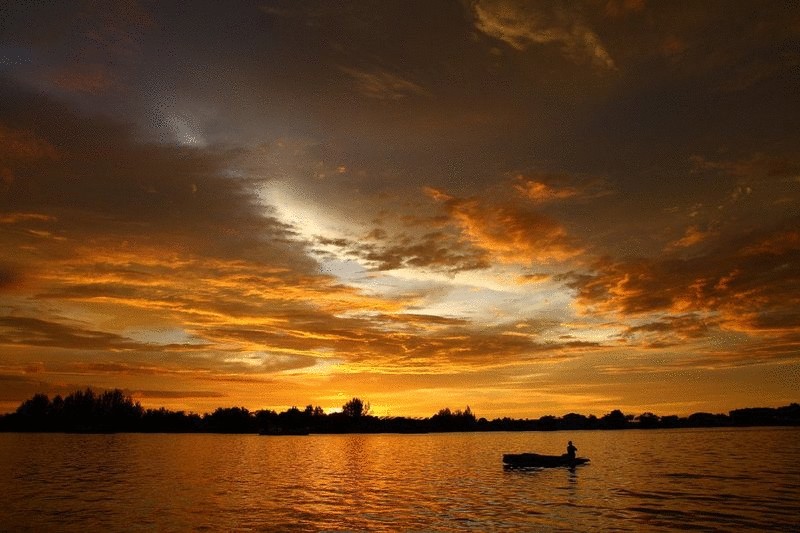 Gunung Mulu (Borneo)
Gunung Mulu looks like a handful of rocks thrown from Brunei on a map. Gunung Mulu represents another of Malaysia's UNESCO World Heritage Sites. It is a well-known, visited and popular landmark, widely covered by the BBC's Planet Earth team. Among the landmarks are the Api Peaks and Gunung Mulu National Park, the largest of Sarawak's parks.
A great article on moving to Penang Island, Malaysia. Part 2
In the first article, I talked about moving to Malaysia. Here I will talk about prices in Malaysia and some things about life. I will write the prices in Malaysian ringgit, dividing these numbers by 5, you will get the prices in euros.
When talking about Malaysia, there are two important things to keep in mind:
The country is Muslim, so many aspects of life here are regulated based on the religious component as well.
The country is Asian, and "East Asian trickery" is everywhere. In particular, many services are provided on the principle: first you pay, then you get something done, then you get it done right and/or you get your money back.
Penang is a special economic zone, where there are additional tax credits for companies opening their production facilities on the island. In this regard, the island can be divided into two large parts:
In the southern part, near the airport, there is an industrial area with a bunch of industries. Its name is Bayan Lepas.
In the northern part is historic Georgetown, housing wealthy Chinese, many hotels and beaches.
Expats live in both parts: some are closer to the industries in the Queensbay Mall area; in the North, the most expat-friendly place is the expensive Quayside Penang condos in and around the area.
Accordingly, prices in these areas, both for housing and goods, are higher than in the rest of the island.
Money and taxes
The first six months, as long as you are not a tax resident, taxes are 30%. Taxes are paid by the company, which means your card receives 70% of your salary. After six months in a calendar year of continuous stay in the country, when you become a resident, your tax is reduced to 15%, and the overpayment for the previous months can be returned in the form of a tax deduction. That is, you get 85% of your salary in cash. If you translate this into rubles, it seems that it is not much. But here it is enough for everything, and it is even possible to save.
In the following we will talk about the prices on the island of Penang. This is especially true for rent, as, for example, in the capital of Malaysia, Kuala Lumpur, prices will be higher.
Such are the ringgit Malaysia
Bank account
Despite its friendliness, Malaysia is cautious about dealing with Eastern Europeans. Caution is expressed in the fact that a limited number of banks are willing to work with natives of the post-Soviet Union, and in case of any suspicions can easily block the card and call the bank to clarify the details.
Rent
A typical apartment for rent here is a "three-bedroom" area of about 100 m2: 3 bedrooms, 2 bathrooms, kitchen and living-dining room. The price depends on
Coolness condo, in which the apartment is located,
The proximity to the center, the sea and the expensive areas,
amenities and their quality in the condo (pool, gym, etc.),
Repair in the apartment and the composition of residents.
On average, you should aim for 2 thousand ringgit per month. You can go cheaper, you can go more expensive. We pay 1800 ringgit for a simple but spacious apartment 10 minutes by cab or a 35 minute walk to the office. The condo has a nice pool, sauna, gym, landscaped grounds with carp ponds, fountains, etc. The house is fenced and guarded. We were originally looking to live with pets, so we chose a simpler apartment, without much repair with minimal furniture. We have 3 bedrooms, large living-dining room, kitchen, balcony with sea view. Owner lives in Singapore, every month we send him the payment on his card, we pay for the "meters" ourselves. If something breaks, we get it fixed at the owner's expense.
Utility payments depend on your use of air conditioners, because the main payment is electricity, and water and gas cost pennies. If you use 1 air conditioner only at night, you will pay about 100 ringgit more on average for electricity. Keep in mind that hot water here is also heated by electricity)) If you work from home (with air conditioning), the bill will increase to 160-180 ringgit. If you don't use the air conditioner at all, you will pay 30 ringgit. The scale is progressive, with the first 100 kilowatts very cheap, then the next 200 more expensive, the next even more expensive, etc. We average 300 kilowatts a month if we do not work from home.
The utilities are cheaper with this.
Some apartments have electric stoves, they will therefore increase your electricity bill even more. We have a gas stove, and we think that's a plus. Please note that there is no centralized gas supply, but the stove is powered by a 12 kg gas bottle in a cabinet under the stove ☺ The bottle, including delivery, costs 30 ringgit and arrives within one hour. They charge 50 ringgit for it when you put it in (you will get a refund of only 40 ringgit at the end of the term, see the East-Asian ingenuity point). The previous bottle was enough for a year and a half (and we cook every day). I think it is very profitable.
Water costs pennies, the bill comes once every 2 months, if the total consumption in 2 months is less than 20 cubic meters – it costs 5 ringgit (total for both months), if more than 20 cubic meters – 10 ringgit. Perhaps the scale progresses further, but we have not poured so much to check. Also once every six months comes the bill for sewage -48 ringgit. That is 8 ringgit per month.
These are the kind of places where expats live:
Sri Perdana, MBF Tower Tamarind condo Quayside from afar Quayside walking area
Transportation
Cabs are very cheap in Malaysia, so we use them a lot. I go to work every morning (as I wrote above 10 minutes), for the trip I pay 6 ringgit (1.5 dollars or a little over 1 euro). To the airport 25 ringgit (5 euros). It's safe to say that Grab is the main cab service. AirAsia cabs are still trying to develop. There are other carriers as well, but it did not work out with them.
There is public transport, but it is not as well developed as we would like it to be. Some routes are very good (once every 10-15 minutes), and some are very bad. A good bus stops near our house going from the center to all the beaches on the north shore, we use it when we go home from the center or go to the beach. The scale is progressive too, it depends on the kilometer. A 7 km ride costs 1.40 ringgit, 12 km 2.00, etc. Payment to the driver is only in cash, you have to name the stop where you are going, he will tell you how much to pay. It is important that the driver doesn't give change. That is, look for 1.40 or 2.00 without change, or give more. If you have a 10 or 20, for example, the driver may swear and send you to pay in small change ☺ The bus is handy if you want to go to the beach, for example, instead of 20 ringgit for a cab you can get there for 4 ringgit (2 for each) by bus.
You can check transport schedules on google maps, but I used the local transport website jp.rapidpg.com.my/index.html
There is also an island-mainland ferry. It's free to leave the island and a ticket to the island costs 1.40 ringgit. Schedule here penangport.com.my/services/ferry-services
There is a public transportation pass, but it is only for local ID card holders, so it does not apply to foreigners.
Intercity transport is represented:
an extensive network of intercity buses. Take redbus.my and easybook.com/en-my;
train, which we liked for trips to Kuala Lumpur and Ipoh. You can check out ktmb.com.my;
as well as by plane. Prices on local low-cost carriers AirAsia, Malindo and Firefly can be very satisfying. See the airlines' websites.
Medicine
The most important thing is that the medicine here is good. Very good. We compared Numbeo with Sweden – and in Malaysia the level of medicine is higher. Penang is a popular destination for medical tourism. They come not only from nearby Asian countries, but also from "developed" countries like Australia. On the whole, the price-quality ratio is very good, especially for dentistry.
I have health insurance from the company, including dental and eyeglasses. My wife and kids are also covered. For everything, you can go to any clinic, pay for the service, get a receipt, send a request to the insurance, and everything will be reimbursed within a few days. Dentists have a list of places you can go with insurance. Some are worse, some are better. We went to a clinic 20 minutes by cab from home, there is a Chinese doctor, very good, gentle and careful treatment. The insurance includes probably everything except implants.
If you go for the money, everything is affordable. But most importantly, everything is done carefully and without pain. I am very afraid of dentists, but I even liked it here).
The most popular clinics are Gleneagles Hospital, Penang Island Hospital, Adventist Hospital. The last one is one of the coolest, but it is worth it =)
Safety
Malaysia is a safe country. Not all countries in Asia are equally safe. I remember when we were sitting in downtown Georgetown drinking beer in some illegal brewery and met a local "bandit" who colorfully told us that he doesn't do business in Thailand because everyone there is safe to carry guns, but in Malaysia no one does it because they will hang you for it.
Yes, you can walk everywhere at any time of the day or night. It's probably even safer in Singapore, but in a real approximation, none of our friends, acquaintances, acquaintances have ever had anything happen in Malaysia.
Animals
Before moving with a cat, we read a lot of different information, and it was written everywhere that Malaysia is a country that does not like animals, especially dogs (because of Islam), that it is extremely difficult to find accommodation with animals, a lot of restrictions, nowhere to walk, etc.
On the spot it was not so awful, but still difficult.
I wrote about it in the first part of this article, but I'll repeat it here anyway. It's hard enough to bring an animal into Malaysia. You have to get an import permit, and also any animal has to go through a mandatory 7-day quarantine at a quarantine station. Only special agents can process paperwork and quarantine for your imported animal, and they charge very big money for this. That is, agents charge 2,400 ringgit ($600) for 2 papers online and 1 trip to the quarantine station to book a place. Yes, that's for 2 papers and 1 trip! And there are no options. Either look for something "through the grapevine" or pay that money.
There is no service at the quarantine station, which means the owner has to feed and clean up after the pet. And since quarantine stations are usually in the middle of nowhere behind the airport, budget daily round-trip cab expenses for 7 days.
It is very difficult to transport an animal within the country. In fact, you can only use your car. No animal is allowed on the plane in any form (neither in the cabin, nor in the luggage), in buses and trains is also prohibited. On public transport is also prohibited. In a cab is also forbidden, but you can try to find a kind driver, who will agree (such we left an extra tip =) ).
In our opinion, the medicine for animals on the island is at a very high level. In particular, our cat had 3 teeth extracted. We paid 700 ringgit for it, but the gas anesthesia was applied to him, from which the cat came out so easily that there would be nothing, and the operation was done so well that the cat does not notice the discomfort. Of course, it depends on clinic to clinic. We can recommend these: ArkVetCentre и Gill's vet.
There are a lot of dogs and other animals in Penang
"Do you have kids?" or "How many kids do you have?" – Such "immodest" questions are not immodest for some people here, but the most common ones. The absence of children is incomprehensible to locals, they only shrug their shoulders in bewilderment. Families here are usually large, there are a lot of children, especially Malays and Indians.
For the most part, children are very quiet (there are, of course, exceptions), they don't squeal, they don't scream, they don't demand. I still do not know the secret of such behavior of children, I would very much like to know (although I assume that it is because of the rather strict Chinese style of parenting).
It is very common for children to hire a nanny. It's common to see a couple sitting at a table in a restaurant/café and a child with a babysitter, the couple is occupied with dinner and themselves, and the child is completely on the babysitter.
It is expensive to come here with children, as everything for foreign children is paid. The garden is cheaper than the school, I know for sure that the cheapest school is ~500 euros a month + entrance fees. If you come with children, immediately lay the cost of a garden or school.
Diversity
Penang is the only state where Malays are not the majority of the population. Penang is a Chinese state and there are more Chinese. But there are a lot of Malays and Hindus too. There is a mix of 3 major cultures and religions plus a lot of Christians. A lot of other religions, I think you can meet anyone here. You can see a Chinese temple, a mosque, a Hindu, a Buddhist, a Tamil, an Adventist (different days), a Catholic temple, a Methodist church in one street. No one disturbs each other, everyone lives amicably. All holidays are celebrated – Christmas, Chinese New Year, the Feast of the Nine Emperors, Deepavali, Thaipusam, Hari Raya (the end of Ramadan).
Catholic Christmas Chinese New Year Chinese New Year at Kek Lok Si Taipusam Temple
The same can be said for food with the only difference being that halal and non-halal will still be separated (both in the store and in the cafe).
Such a department of non-halal goods in a supermarket: pork and alcohol