Las Vegas, the city of sin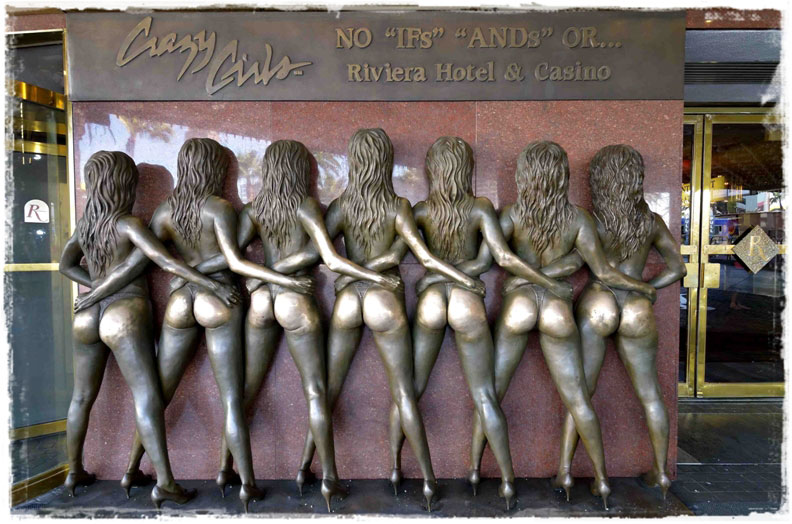 If you are planning a trip to the U.S. West, you just can't beat Las Vegas for a number of reasons. First of all, it's a fantastic, restless, wild, active city that certainly never sleeps, and secondly, with all the previously mentioned enthusiastic epithets, it's relatively inexpensive. Of course, we are not talking about all sorts of shows and concerts, for which you have to pay a tidy sum, but about hotels, restaurants and stores. Since the whole idea behind Vegas is gambling, and spending money on gambling is implied. That is, the less money you spend outside the casino, the more you have left over for the game. Such simple psychology. So, even when traveling through the U.S. National Parks it is more profitable to stay in hotels in Las Vegas than in some little-known towns. And the money is cheaper and there is something to do in the evening.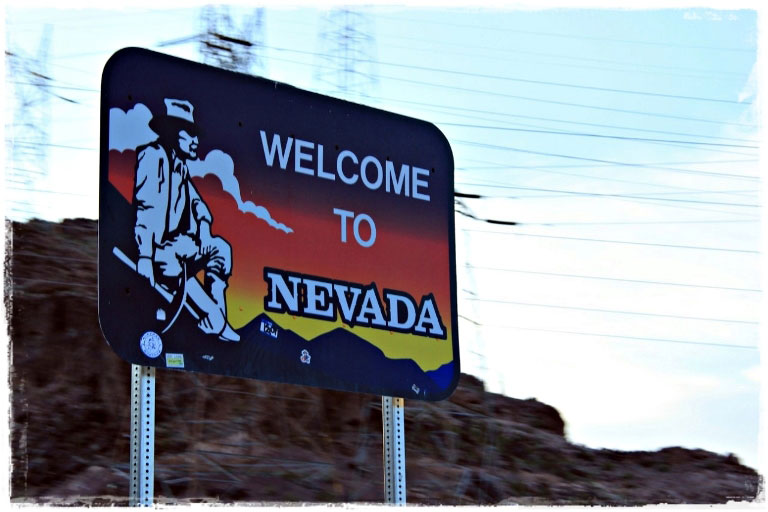 Speaking of inexpensive hotels I'll share my story: while traveling through the parks for another night in Las Vegas I booked the hotel Bally's where a standard room for two costs about $80 (including all taxes and tourist taxes).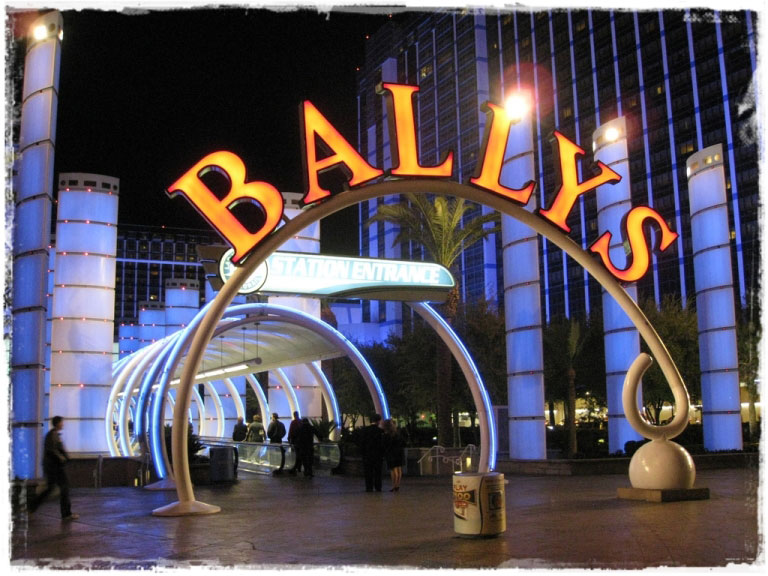 The nice girl at the front desk with the long acid pink fingernails absolutely loved my Mickey Mouse t-shirt and said she just loves that mouse (judging by her fingernails, I wouldn't be surprised if she has a couple of Minnie costumes in her closet). Suspecting me of a like-minded love for Mickey, she decided to give us a free upgrade , that is, free upgrade. We gratefully smiled, took the keys and not really counting on anything went to his house for the next 24 hours. What a surprise when we opened the door, we saw the suite in all its glory.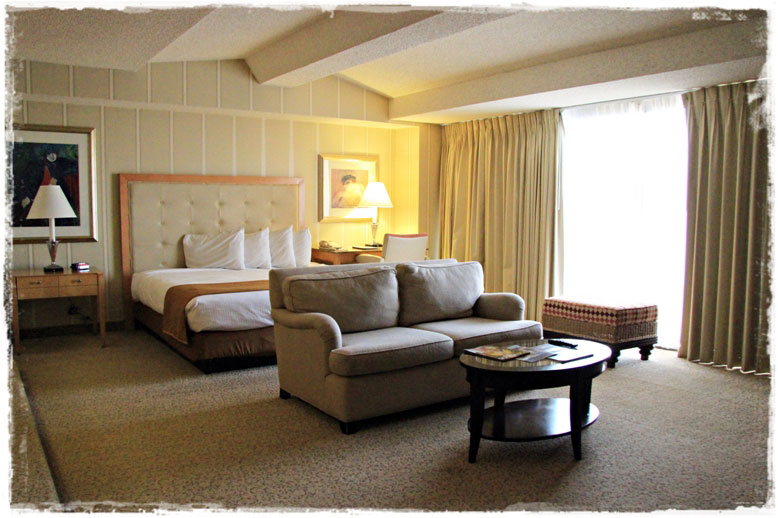 With a large bed, a seating area and even a Jacuzzi right in the room.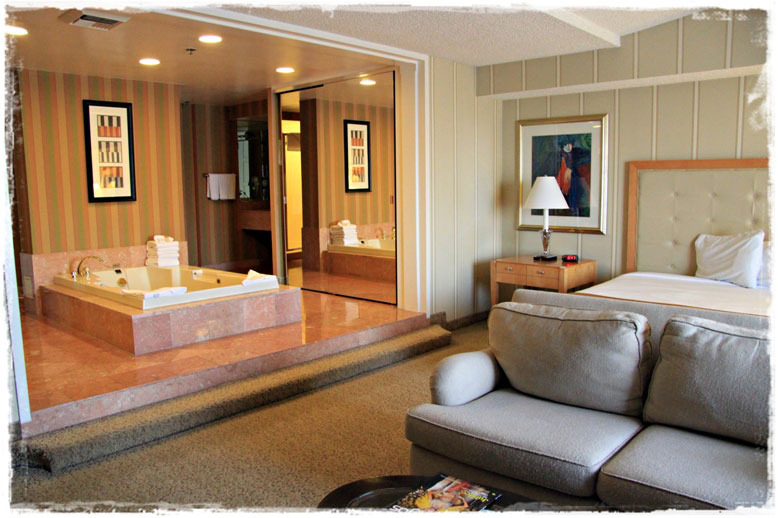 Later, I looked up the prices for this room and it turned out to be available for $270 per night.
Oh, thank you, adorable Mickey Mouse and sentimental Bally's Hotel employee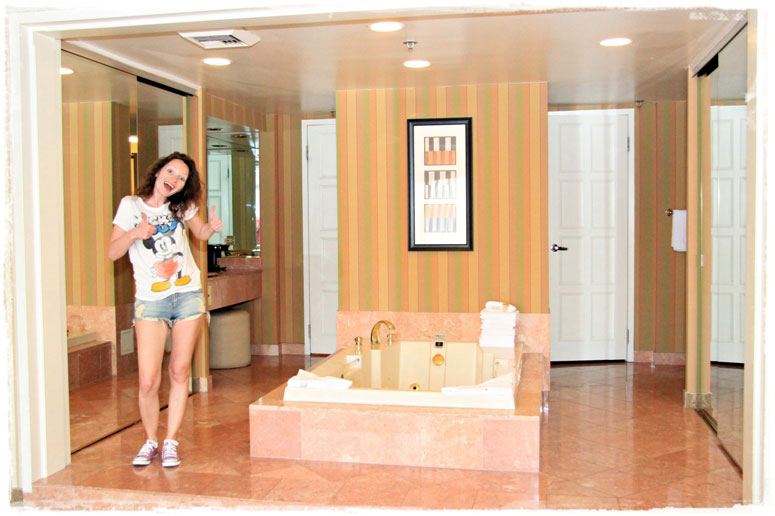 But getting back to the main topic of discussion, let's get to the bottom of what this city of Las Vegas is all about, and what it's all about.
In general when traveling to Vegas you should be prepared that Las Vegas by day and Las Vegas by night are two completely different cities. At night it's a variety of shows, entertainment and fun, while during the day it's hot and sparsely populated. I think the best way to compare it to a resort: during the day everybody sits in their hotel and lounges on the beach, and in the evening they put on makeup and go for a stroll. It's virtually the same here: during the daytime everyone is lounging by the pool, losing money in casinos or going on excursions, but after sunset the real life and the real Las Vegas begins.
Night Las Vegas is lit with lights, rattling with car horns and advertising slogans, and it's amazingly catchy and diverse.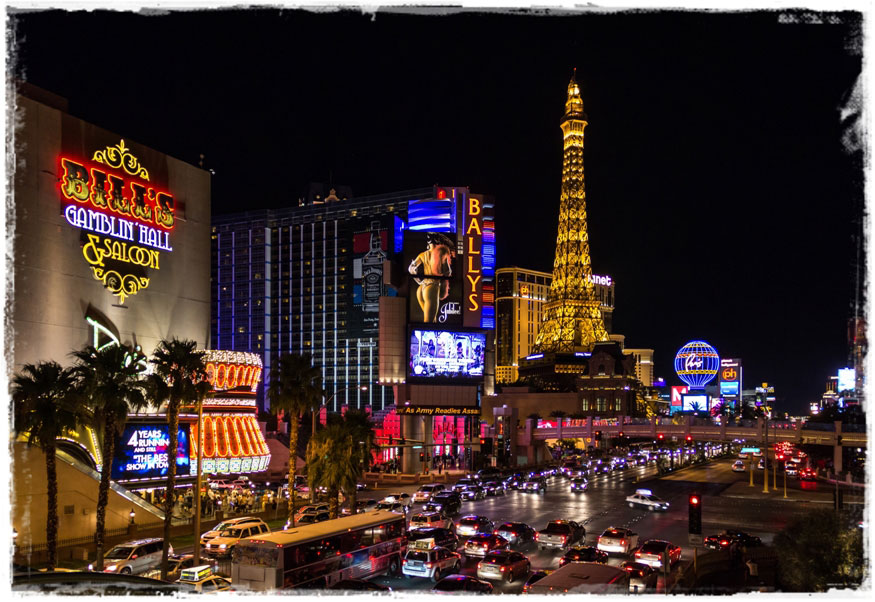 The daytime city, on the other hand, not that it lacks beauty, no, it is also interesting in its own way, but somehow soulless, so to speak. The streets are the same, the buildings are the same, but it lacks a little zest.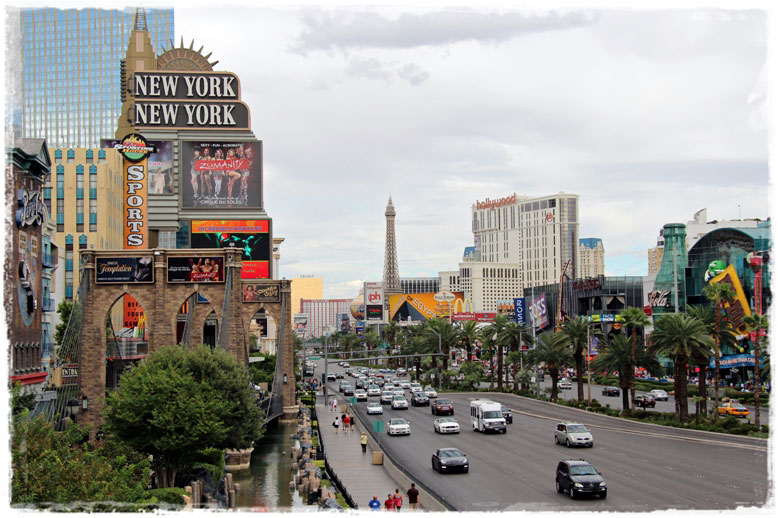 Walking around Las Vegas, you get the feeling that the city, if I may say so, is hypertrophied, and the main principle here is: the more, the brighter, the more provocative, the better!
This motto can be seen in the architecture of the buildings and in the appearance and behavior of the inhabitants here.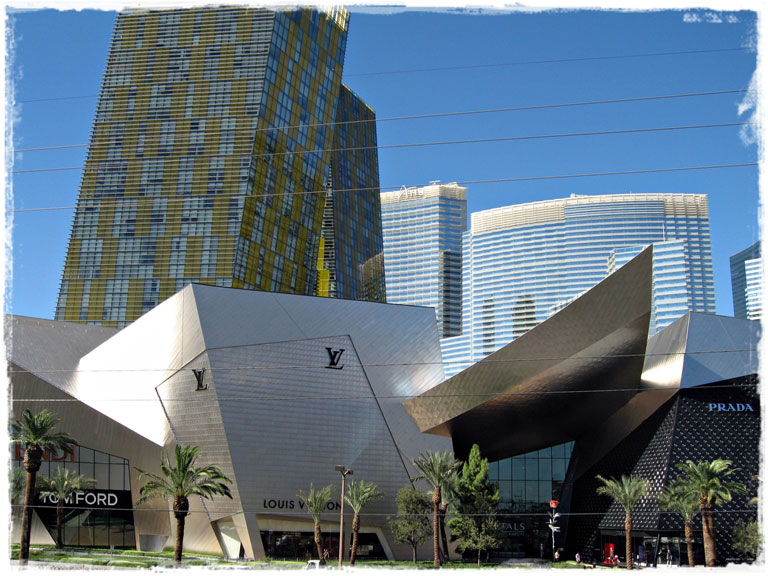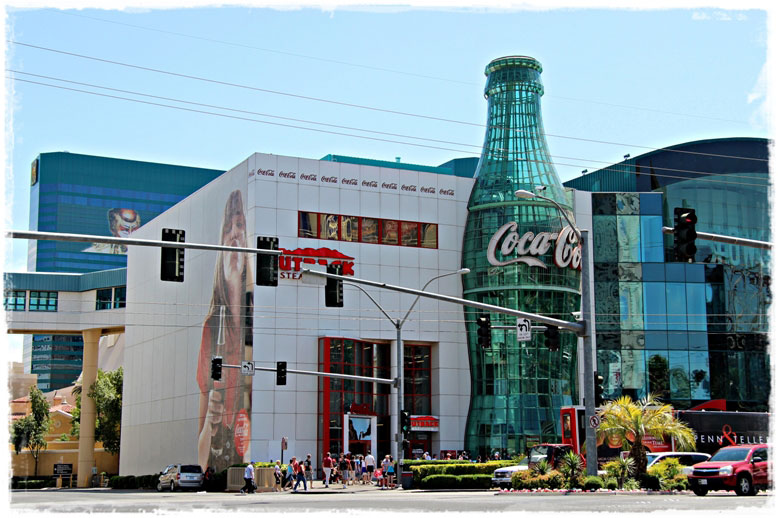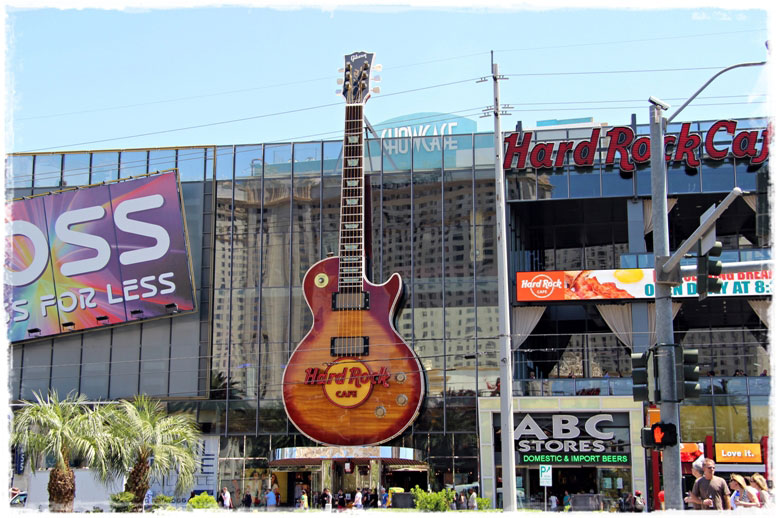 Even the famous McDonald's arc-shaped letters in Las Vegas are one of the biggest in the world.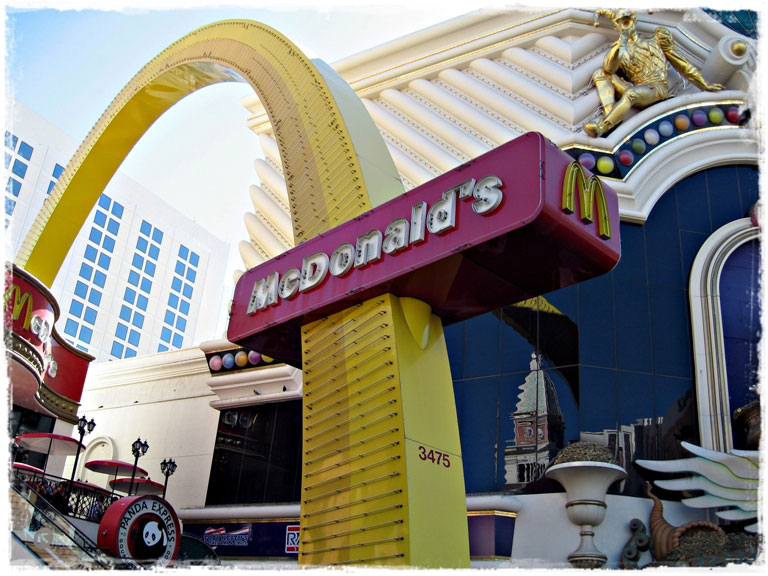 And originality and resourcefulness of local beggars inevitably brings sincere smiles on the faces of passers-by.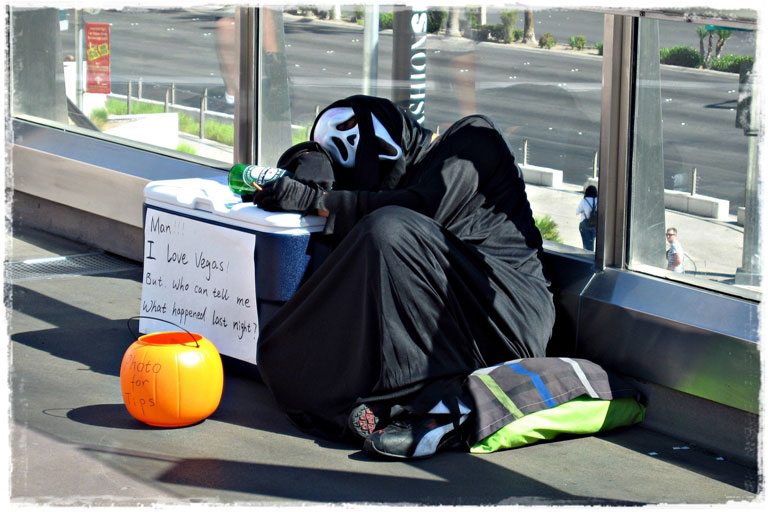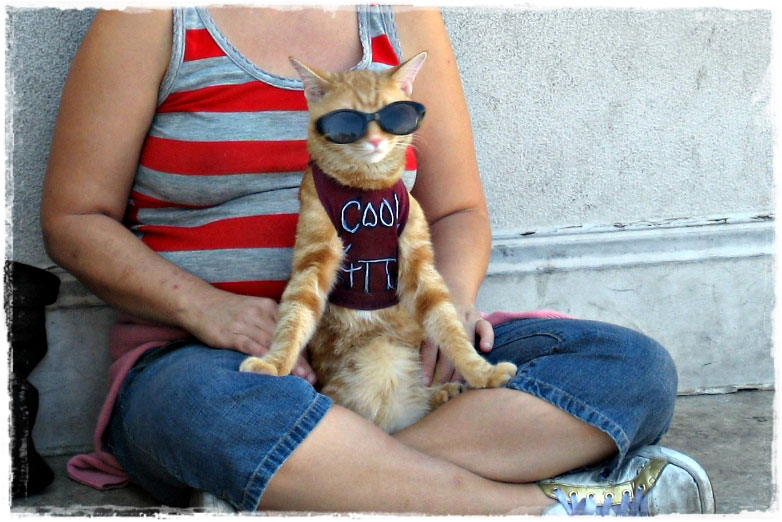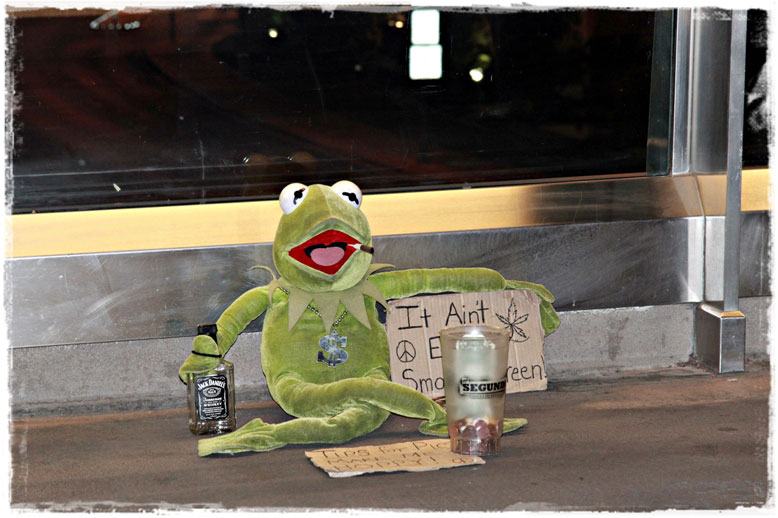 Of course the main thing that attracts tourists, at least American tourists, is gambling. So the casino is for all tastes and pockets: from the one-armed bandit with a minimum bet of 25 cents for not gambling beginners and ending with a poker table with bets starting at $200.
I think everyone who has been to Las Vegas and tried their luck at the slot machines has a similar winning coupon.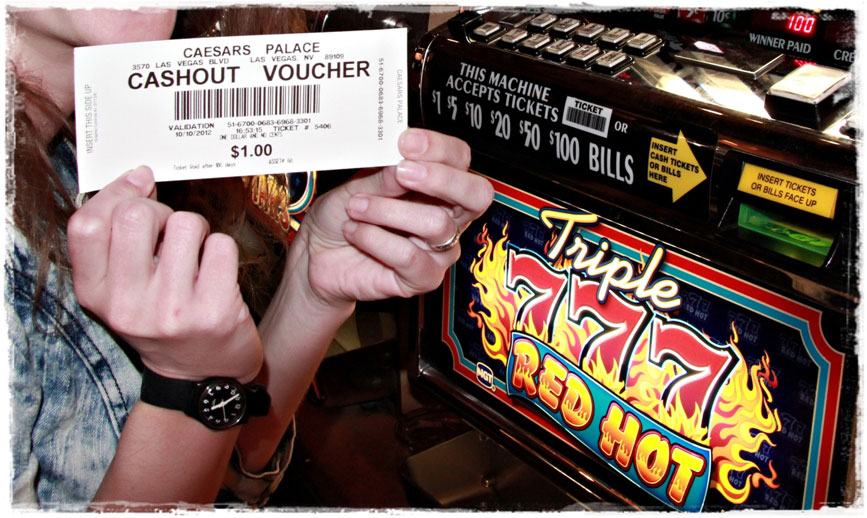 Since Las Vegas is a small town, if not a small one, and there are a lot of casinos per 1 square meter, the competition is very high. So the management of each of them is trying to come up with something to lure people. Someone focuses on the overall concept and appearance, such as a hotel-casino New York – New York. The main idea of which consists in full compliance with its name inside and outside.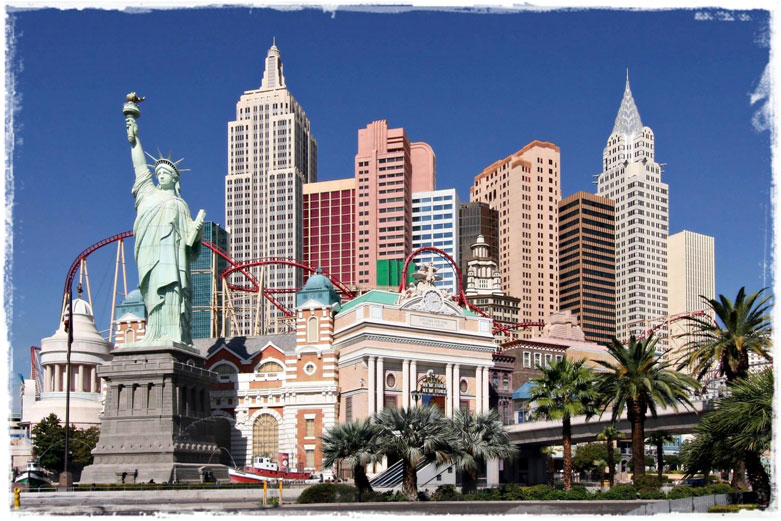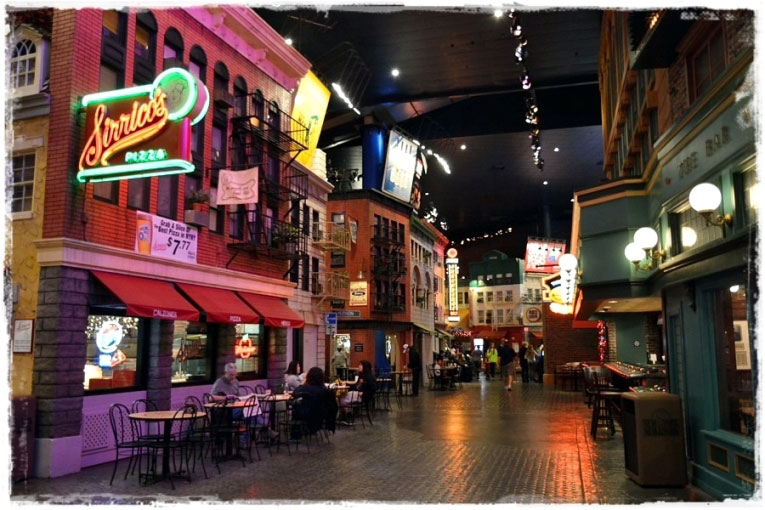 Or hotel-casino Venetian, famous for its canals, gondoliers and all other relevant trappings.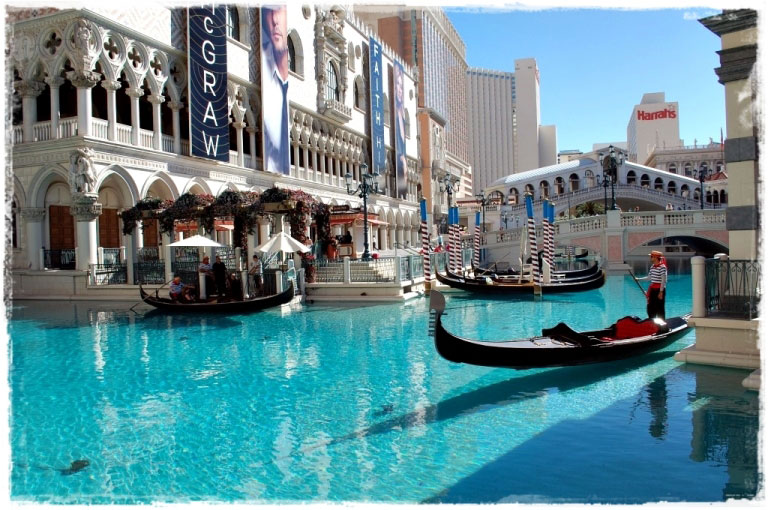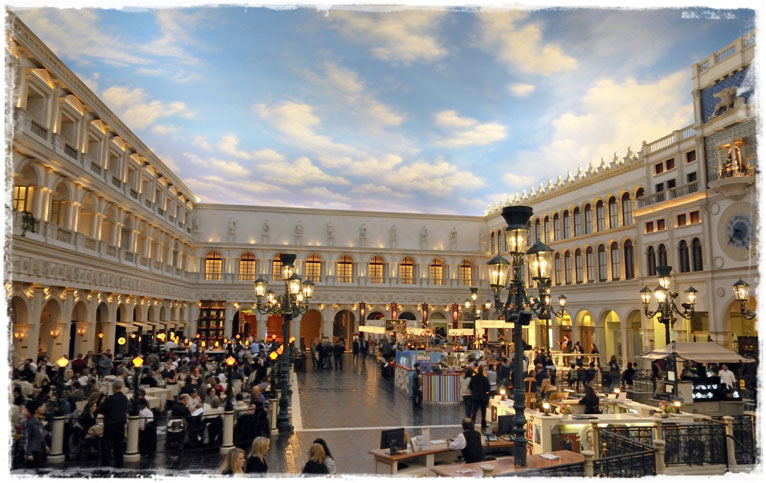 But I will not go too much into the hotels, because there is a whole article called The Most Beautiful Hotels in Las Vegas.
After that it's just a matter of time, getting interested in the exterior, potential players go inside and here a new set of tricks awaits them to extract their hard-earned money. There is an indescribable atmosphere inside the casino and even the most seemingly indifferent gamblers can't resist trying to catch the fortune by the tail. All the more, somewhere deep down inside still smoldering hope: "And if I win, it's Las Vegas"!
Slot machines are everywhere, even sitting in the bar you can not be distracted for a minute.
There are no windows and no clock in the casino, which allows you to lose touch with reality and completely unnoticed to spend on the game for a few hours and, if available, a lot of money.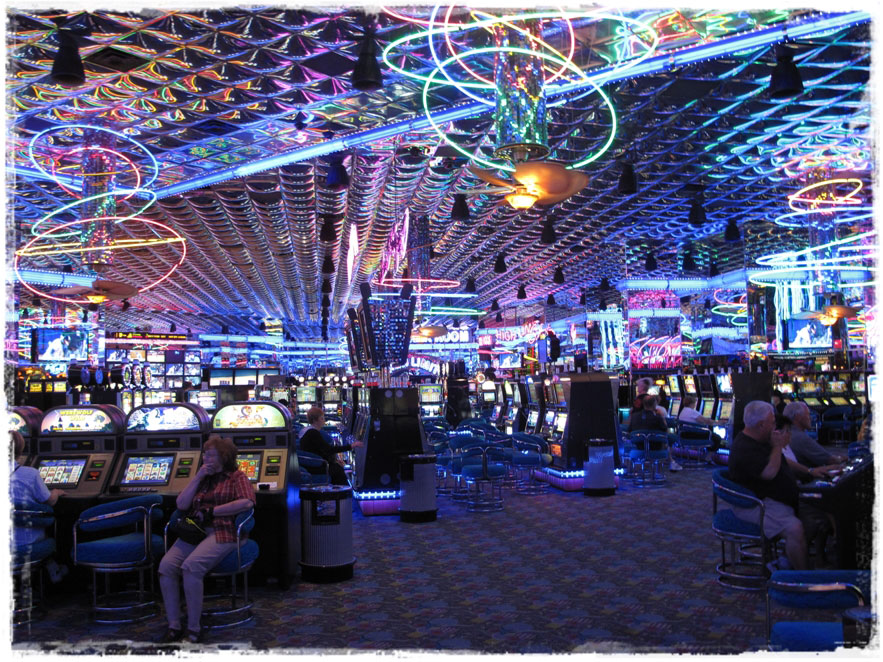 The second thing for which in Las Vegas crowds of people come (and recently it has become more and more popular not only with the Americans, but also many foreigners, including Russians) is almost instant marriage registration.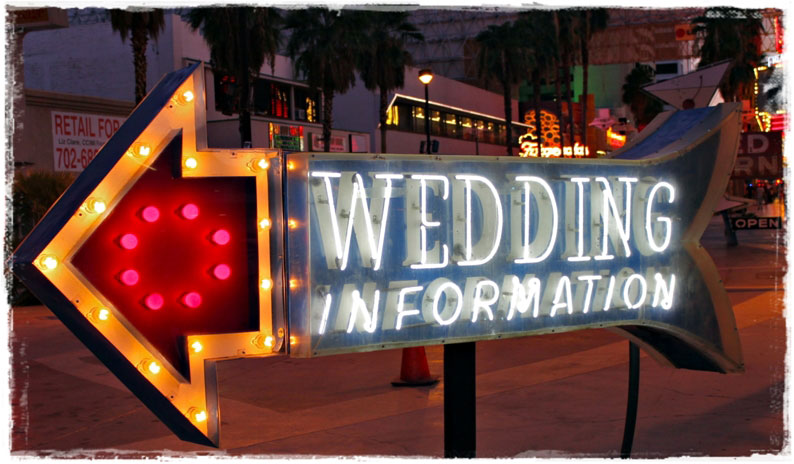 As we know, even some celebrities are not squeamish about such a marriage option. In this regard, the chapels for weddings in Vegas are a little less than the casinos.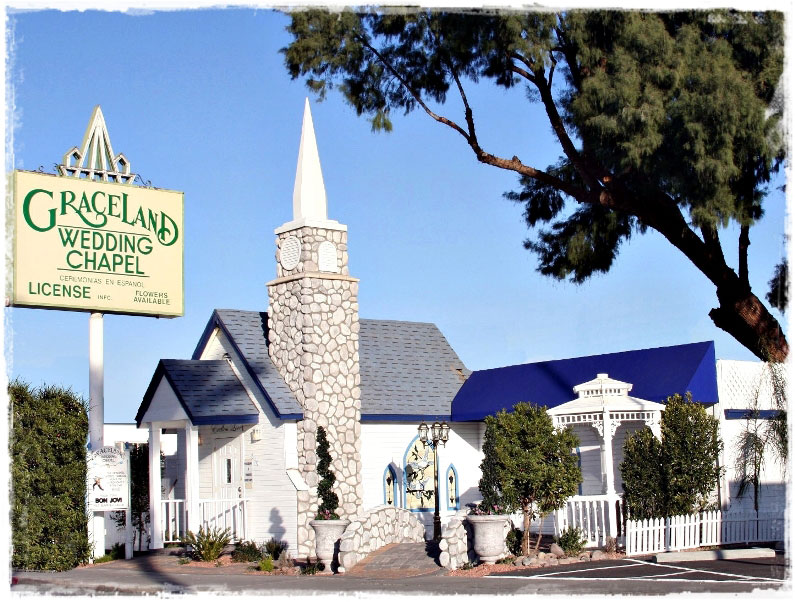 So if you always wanted to get married in a small comfortable chapel, without too much noise and annoying relatives and drive off into the sunset in a pink Cadillac, you are over 18 years and have an extra $ 200. Las Vegas is the way to go!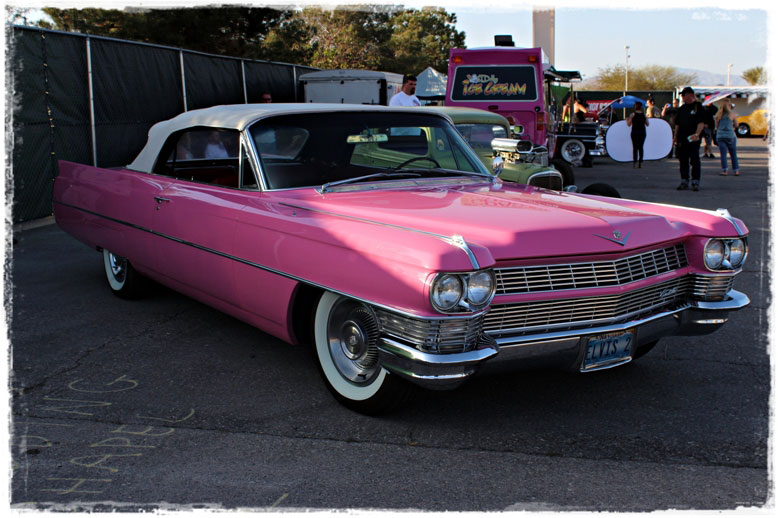 In conclusion, I can say that I love Las Vegas very much and I love it in different ways: restless and a little crazy at night, with its free of prejudices and extraordinary personalities…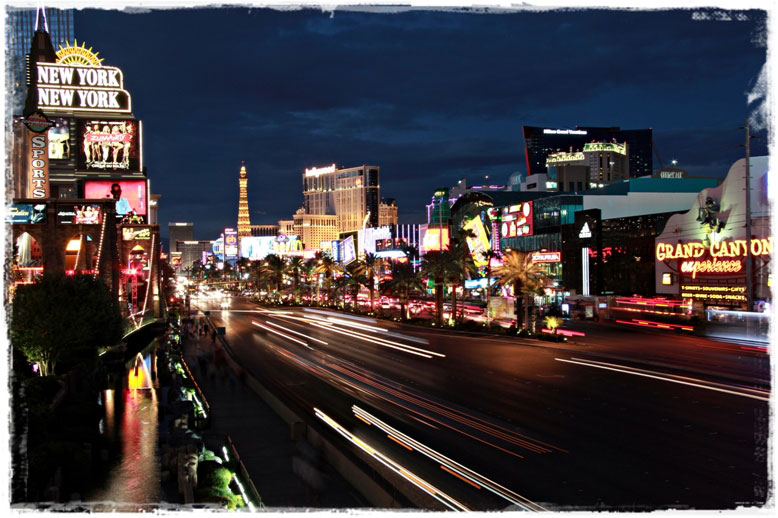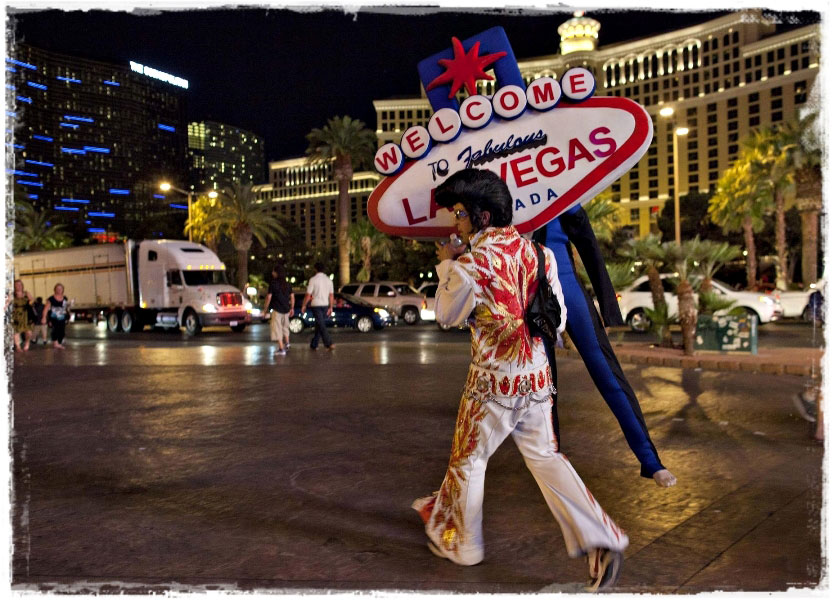 And more calm and relaxed during the day, with its great weather and regularity.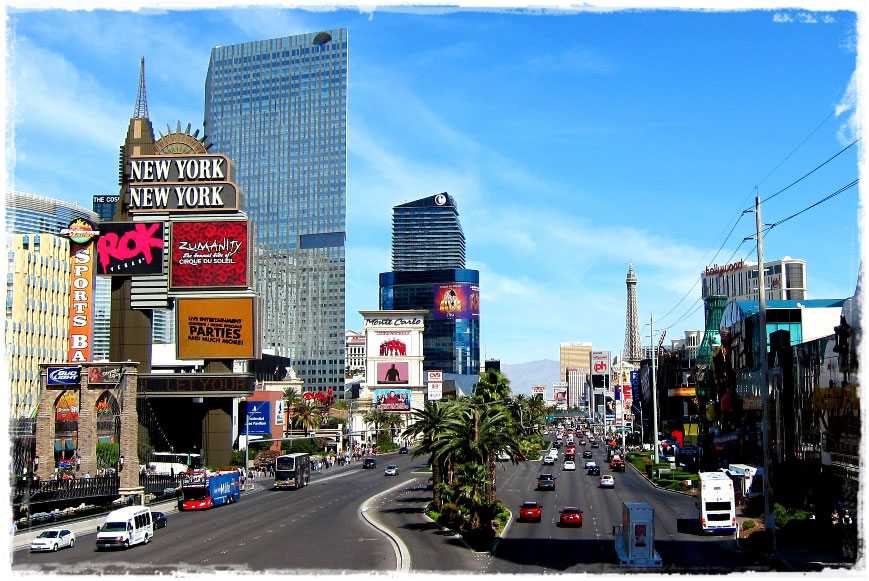 Useful TIP: Las Vegas is a very popular weekend destination for Americans, which means that from Friday to Sunday it is ten times more crowded than on weekdays. As Erast Petrovich Fandorin says: That's one! Consequently, the prices on weekends are also almost everything is much higher. In hotels, for example, at least 2-3 times. This is two! Therefore, if you put the economy during the trip not on the last place, and the crowds are not very happy, I would recommend a visit to Las Vegas is on weekdays. It may not be as much of a party, but it's not so boring that you could deprive yourself of the opportunity to spend a few times less money. That's three!