Journey to a Mysterious Country – Tanzania
Tanzania is an East African country. It is great for those who love adventure, diving, climbing Kilimanjaro and relaxing on the beach. In this article we will describe how to vacation in Tanzania and what you can do in this country.
It is important to note that the conditions for entry into the country may vary depending on the pandemic situation. But the quarantine for Russians is canceled, the only thing you will need to do is to take your temperature at the airport . No more vaccinations and certificates are needed.
Journey to the mysterious country of Tanzania
The situation with coronavirus in Tanzania is quite calm . So it is certainly necessary to worry about your health, but you can go to Tanzania with a peace of mind
Flight, Visa
It takes a long time to fly to Tanzania. Flight time from Moscow is nine to ten hours . Unfortunately, there are no direct flights to this country, so you can only get to the country with connections . There are three airports in Tanzania: Zanzibar, Kilimanjaro and Dar es Salaam. Average ticket costs around 70,000 rubles, including transfers.
Flight and Visa
You will have to apply for a visa but you can get it on arrival and costs about 50 €. The only disadvantage is that it is single entry visa and works for 90 days. Of course, you can apply for a visa online.
What to see in Tanzania
Kilimanjaro is the main attraction of this country. Kilimanjaro is an extinct volcano and the highest point in Africa. If you take a trip to this place, you are sure to walk through all climatic zones – from the freezing snow cap to the humid tropics . Climbing Kilimanjaro on your own is forbidden, so there are special tours that make it possible.
Serengeti Park
Serengeti Park
This park is famous for the presence of zebras, lions, elephants, antelope, and buffalo. There are approximately 3,000,000 big animals and the reserve covers 30,000 square kilometers . It is not possible to get here by yourself, so you can resort to the services of a guide and go on a short trip with a guide. Trained people will make sure that the trip remains comfortable and safe for you.
Maasai Village
Maasai Village
In this village you can make friends with an African tribe which will definitely amaze you. The thing is that here the beauty looks a little different as the women mostly have shaved heads and the men have short haircuts. Here you can see the huts, join the dance of warriors and get acquainted with the life of the people living in this village. If you are a gourmand, you will be offered a taste of bull's blood.
Eerie Lake Natron
Eerie Lake Natron
Animals die in this lake and turn into mummies. This is due to the fact that this lake is inhabited by bacteria, there is a large amount of potassium carbonate and various mineral components that come from the mountains. The depth of this reservoir reaches 3 m, and the water is always kept at 50 °. Therefore, a crust of salt can always be seen on the surface.
"Tribes, cheetah hunting and volcanoes: why Russian tourists go to Tanzania?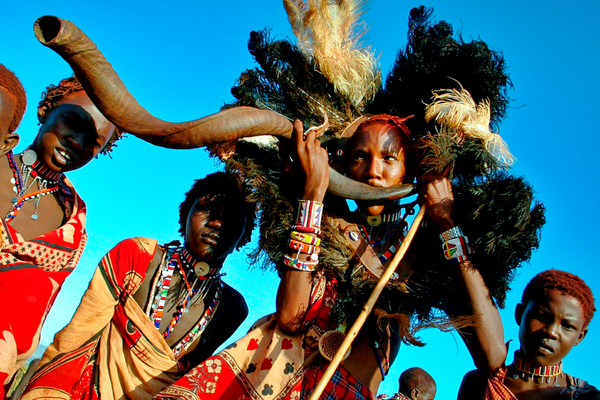 Tanzania has always remained a mysterious and almost unexplored destination for Russians. Visiting the country was hindered by a long and expensive flight, fear of the unknown and stories of African diseases. However, now to the share of the exotic state fell a unique chance to become for domestic tourists second Turkey. After all, Russia included Tanzania in the list of countries, with which first and foremost after the long pandemic flights will be restored, and its popularity immediately soared tenfold. "Lenta.ru" found out what travelers can do in the African country.
Olga Turchenkova, hotelier
"We moved to Zanzibar and became happier."
My husband and I have lived in Zanzibar for a year and a half. Four years ago we flew here on vacation, saw a beautiful exotic island, went on safari – and the next time we came back we wanted to buy land and build a house here. And then we rented a hotel, and now it is our family business.
Before that I worked in Moscow as a manager in a bank for VIP clients, and my husband as a store manager, and we had nothing to do with the hotel business. We just got tired of the metropolis and wanted to live by the ocean. Now we're here and we're much happier, calmer and healthier than we were before
The first thing you notice when you arrive in Zanzibar is how green it is, how many flowers, plants and how gorgeous the Indian Ocean is here. It changes color depending on the tides – can be both bright green and turquoise, with soft white sand on the shores.
The island is very friendly and welcoming people, natural products, fresh tropical fruits and delicious African coffee, after which you can't taste any other.
In Zanzibar, there is only one town Stone Town and villages, but they are all different and colorful. We, for example, settled in the Italian, where, as you can guess, lives a lot of natives of Italy, who settled here and built houses and villas.
Everything in our neighborhood is very civilized, there are supermarkets where you can buy anything you want – spaghetti brought from Europe, cheeses and delicacies not found on the shelves of Russian stores.
"See how the spices grow and feed the turtles."
When we first came here, we stayed only two weeks and did not have time to see everything we wanted. So if you're going to the island, be sure to plan everything, make itineraries – you can't say you've seen Zanzibar by just relaxing on the coast at the hotel!
There are so many beaches on the island, and each one is unique: there is a party and crowded, like in Turkey – they are all in the northern part. For lovers of a secluded holiday, there are quiet and deserted beaches. On the island of Memba there is good snorkeling: you can snorkel and admire the rich underwater world, beautiful fish and see dolphins swimming in the ocean.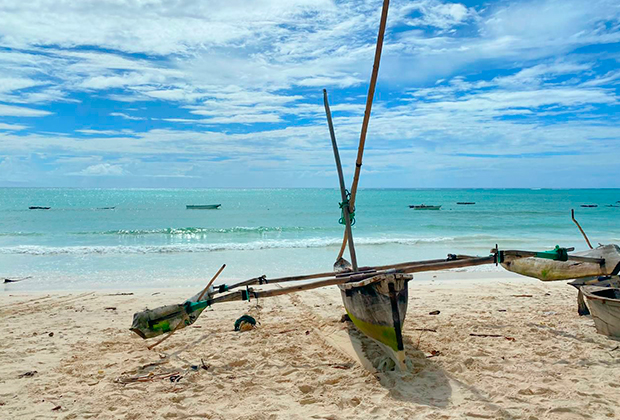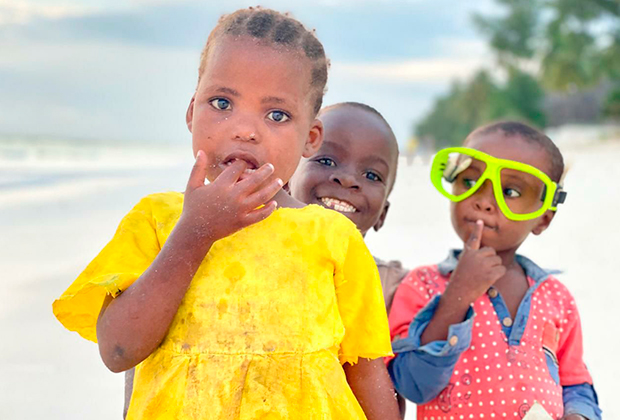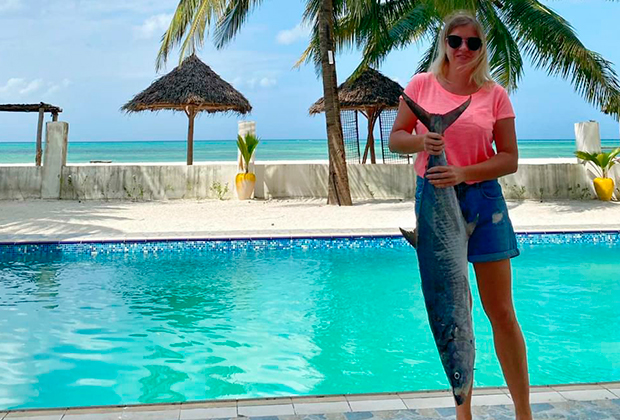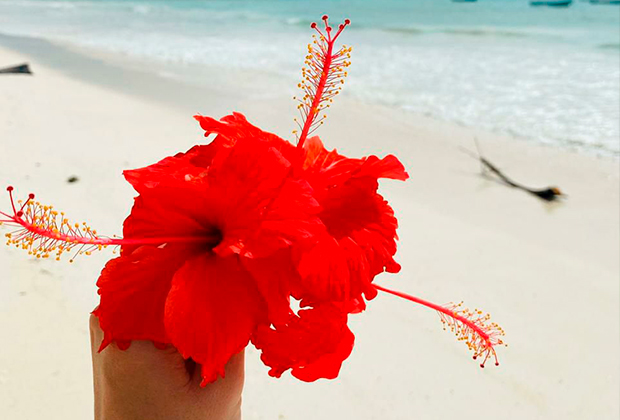 Photo: Olga Turchenkova
On Prison Island, once a slave prison (interesting for those interested in the history of the slave trade), there is a nature reserve with peacocks and enormous Seychelles tortoises that you can even feed. On this island, there are hotels that offer to stay and stay longer, but I would recommend limiting yourself to one day: accommodation will definitely be expensive, and you can see all the sights in two or three hours.
We also have a nature reserve with water turtles, a mini-zoo and a spice plantation where you can see how they grow, and even taste them. And, of course, the tourist should visit Stone Town, an ancient town built in the Arab style with old houses with wooden doors. Once upon a time, wealthy people considered it a prerequisite to install a beautiful door, and now they have become a kind of local attractions, special works of art.
"How to choose a hotel in Zanzibar?"
The first advice that can be given to the tourist when choosing a hotel in Zanzibar is to carefully read the reviews, because you can always face the fact that the picture does not correspond to reality. In particular, pay attention to what they write about the quality of wi-fi in the hotel, because everyone has different providers, and the speed of the Internet can be low.
In addition, you need to know about the beaches: there are coasts on the island, where rooms are offered for a low price, but it will be uncomfortable to swim or there will be a strong tide of the ocean. And, of course, you need to look at the infrastructure, so as not to settle in the middle of nowhere, where there are no supermarkets or restaurants. And a cab here is expensive, an average of $ 30-40 dollars per trip.
Therefore immediately may advise to rent a car – if you haggle, it will cost 25 dollars. In general, if you come to Zanzibar – always haggle with everyone, knock down the price when buying tours, fruit, fish, this is the main tourist tiphak.
Also need to properly calculate the budget, because the rest here is more expensive than in Asia. If in Thailand for $ 100 you can get a good room, here for that money will be average. If a person wants a suite, it will cost from $300 a night.
But during the pandemic, prices for accommodation on the island have fallen: many hotels are still closed, and those who work, announce lucrative offers to attract guests. For example, we are now renting rooms for $ 60, which at the usual time are 100, and in high season (New Year's holidays, the end of summer) is even more expensive. That is, now vacationing on the island will be profitable.
Another trick to consider when choosing a hotel is the coastline. On the first will be more expensive than on the second, although it may not be as far from the ocean. Again, our hotel is on a hill, and belongs to the second line – but it is only a minute walk to the water, and the price will be lower than on the first line, even with worse conditions. At hotels on the second line, you can get a good room for 50-80 dollars a night.
Of course you can find cheaper options – for example, for $ 30, but it will be a small bungalow or the most basic room with a bed and a nightstand without a mini-bar, refrigerator and air conditioning, which is not very convenient.
"Try the tuna different kinds of lobster."
In Zanzibar, the tourist is sure not to go hungry. There are a lot of different restaurants – we always eat at local establishments, they are always tasty and clean. The only problem is many restaurants have long waiting times, and your order can be prepared from half an hour to an hour.
If you want to try fresh seafood, it is better to choose popular establishments, because small restaurants sometimes try to save money and freeze food instead of catching it in the ocean, cooking it and serving it immediately. So choose places that are in demand and ask the waiters about the freshness of the food. The island has very good tuna, shrimp from small to huge and many varieties of lobster. I haven't tasted as many of them anywhere else as I have here!
Food prices in Zanzibar are reasonable: a side dish plus meat or fish in a restaurant costs $10, a bottle of water – one dollar, a dinner for two will cost an average of $20. You can also buy groceries at shops or fish markets and cook your own food. The main thing, as I said, haggle, because the locals are always trying to make money on tourists, especially if they have just arrived and have not yet settled down.
Anastasia, Kilimanjaro climbing organizer
All year round
Few people know, but Kilimanjaro, being the highest mountain in Africa, is also very easy to climb. It is suitable even for those who have never climbed or hiked, because it does not require any special skills or equipment. In general, of course, before any trekking you need to get in shape and start running, but in general for climbing Kilimanjaro there are no specific requirements – there are even no age restrictions.
Also interesting is that climbs to the summit can take place almost all year round. The only thing is that there is a rainy season, which lasts from March to May, but even in these months tourists go because it is both cheaper and less crowded. Although, for me, it is less enjoyable, because the weather in April is not as cool as at other times, and the impression of the ascent can be blurred.
Mount Kilimanjaro is very beautiful in nature – there are six main routes, you can choose any of them, and the picture will always be different. The duration and difficulty are also different. Generally it is best to go from June to October, because this is a very dry and warm season, so August is ideal for such a venture. But from December to February the hike is also possible.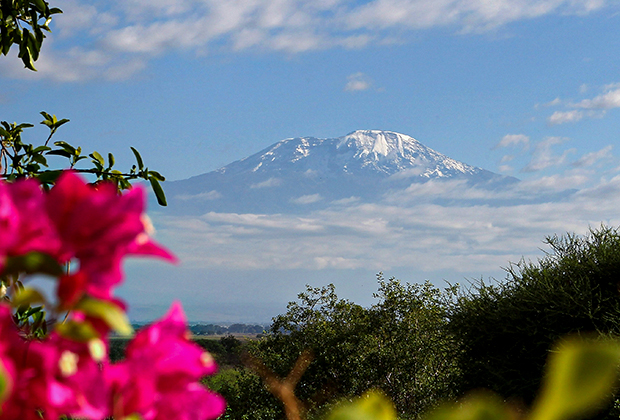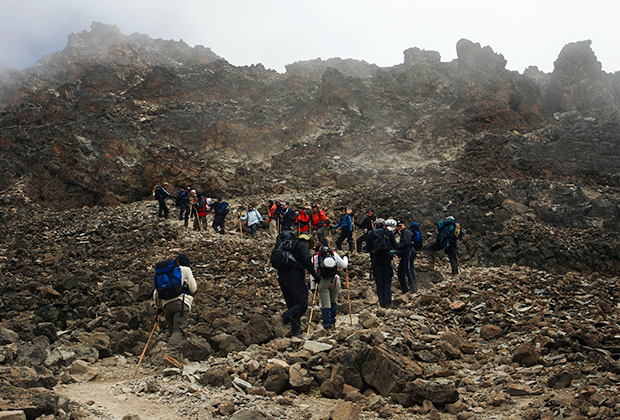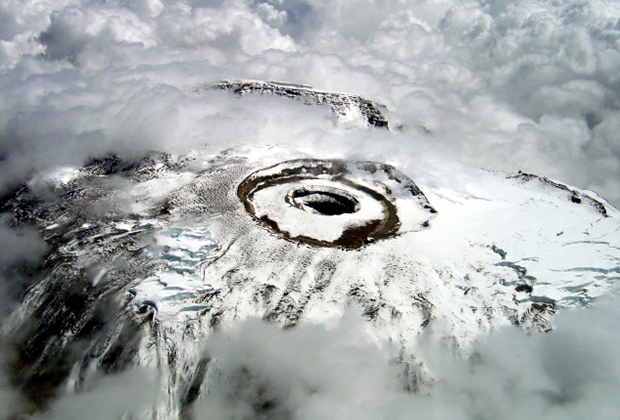 Photo: Chris Jackson / Getty Images
I, for example, hiked up on New Year's Eve myself. It wasn't raining much and there weren't many people up there. I remember on that climb a lot of people wore New Year's Eve suits. This was the most uncomfortable, because during the hike clothes should be comfortable and most importantly – warm. But it did not bother the Russians. They dressed up in costumes of Santa Claus, Santa Claus and so went to the top of the volcano. Fortunately, everyone made it safely.
Forget the worries.
Yes and in general a very high percentage of successful climbs, because the mountain is really simple and not very high – 5895 meters only. Mountain sickness happens, but the guides always have a first aid kit with them. First, every evening when you come to camp, you get your blood pressure and oxygen levels measured. If it is too low, you will not go further – you will be monitored until your condition improves. Second, throughout the trip the guides are constantly questioning the campers about how they feel, dizziness and other things.
Of course, from time to time you go to the top and see someone on a stretcher or being evacuated by helicopter. After all, this is high-altitude mountaineering and you can't do without it, but such cases on Kilimanjaro are rare. Plus when you go to Tanzania it is not necessary to be vaccinated, although we always advise our tourists to undergo these procedures as a precaution. We ask them to be inoculated against fever, hepatitis.
Even during our first ascent we were frightened by tsetse flies. You know, from my childhood I had the impression that this is something horrible. But in fact it even bit me on that hike, and nothing terrible happened. They say it can be dangerous only in rare cases. And those who want to protect themselves are advised not to wear blue clothing – for some reason, this color attracts the insect.
Ice and flame
The most popular trails are marangu and machame, they attract the most people. But any strong pandemonium you will still not meet. Again, because the mountain is open all year, and people choose different times to climb. But I, for example, recommend the Lemosho route, because it is considered the most beautiful, and while walking on it, you pass all the climatic zones that exist in Africa. All these routes are designed for five to seven days along with the descent.
And equipment, by the way, can be rented on the spot, many companies rent tents, backpacks and other things to tourists. Also, each tourist group is given a team of local people who carry their belongings and cook food.
According to the laws of Tanzania, it is impossible to climb Kilimanjaro without a local escort. Thus, the authorities provide them with work, and it is also easier for the tourists when they carry their luggage, set up a tent, cook dinner and all that.
In general, all you need for the hike – good trekking boots, rain gear, warm clothes and desire! And at the top of everyone is waiting for a stunning view – the crater of the volcano and near the glacier. It is very beautiful. On average, such a hike costs a person $1,700 if it is a small group. The price includes escorting, the work of all participants, that is two guides, and overnight stay in a hotel in Mosho – the nearest town, from which begins the ascent. And tickets now are not very expensive – about 48 thousand from Moscow to Moshi and back.
And in addition to Kilimanjaro, the trip can include a visit to Lake Natron, which is located at the foot of another volcano. Flamingos congregate on this lake, and in some months it is colored red by certain microorganisms. There is also a village of the local Maasai tribe. They are very interesting guys, live isolated, look authentic, but also like to talk to tourists. Well, and of course, safari! This is also a must-see item on the program.
Maria, safari guide and representative of Moyo Africa
Mustn't die.
I used to travel a lot, I'm an anthropologist by training and I was extremely interested in different cultures of the world – I've been to Europe, Asia, but I've never felt as spirited and unusual as in Tanzania. When I came and saw this natural power, learned that 125 tribes live here, which can be studied, I realized that the country has great potential. It's peaceful, vibrant, blooming, and very beautiful.
To begin with, Tanzania has been tourist-oriented since its inception. It is as large as Italy and France combined, and one third of its vast territory is devoted to national parks! That is, the state is globally engaged in protection of its nature, which is generally rare nowadays in the world. Therefore, it is very good that it was first opened to Russians – it is ideal for a good rest after an excruciating quarantine.
Of all the famous parks to go on safari, the most beautiful for me is the Serengeti. It is one of the oldest parks in Tanzania and a must-see for everyone. To be sure, I recommend all tourists to watch the German documentary "Serengeti Must Not Die". It even won an Oscar.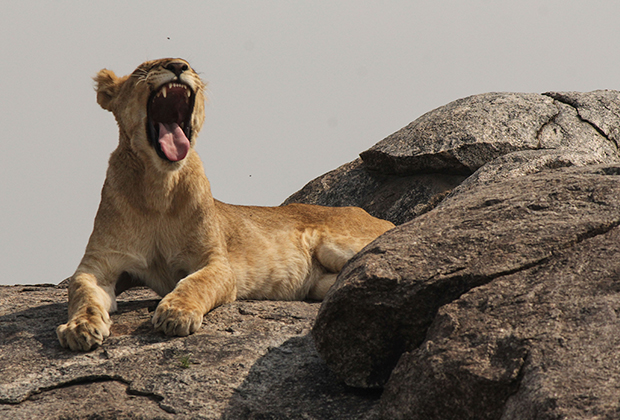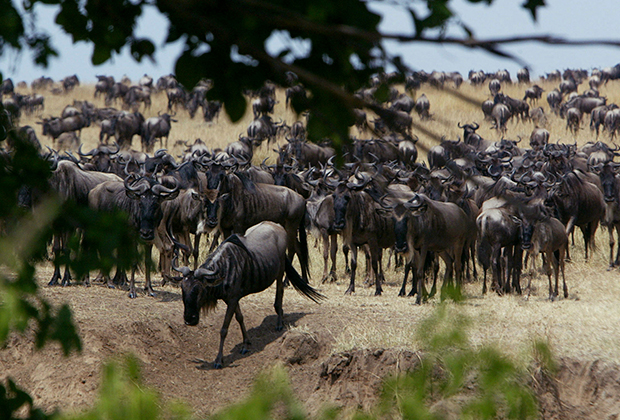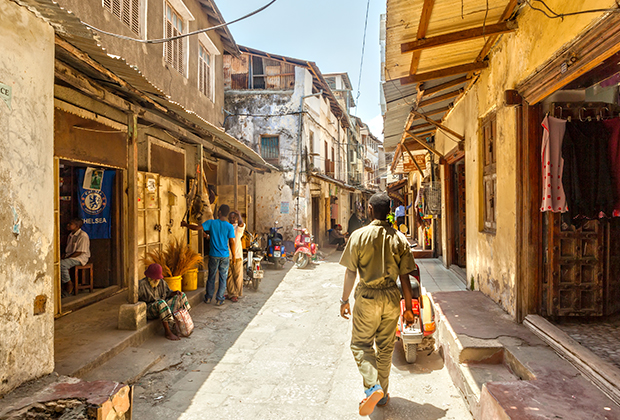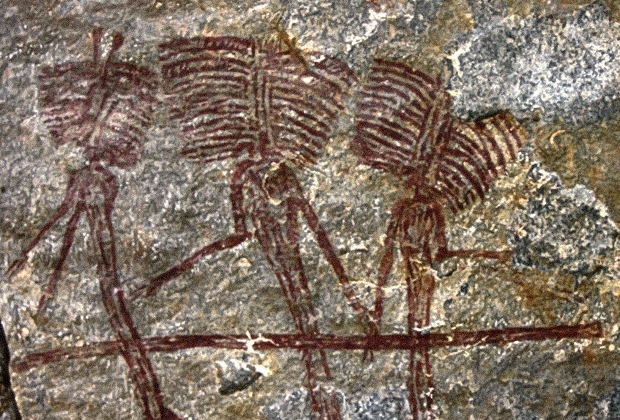 Photo: Mosa'ab Elshamy / AP
Even though the Serengeti is quite far away, an eight-hour drive from Arusha (this city is considered the gateway to Tanzania's safari world, and I think it's better to fly there), it's really worth the time. If only because this is where the great migration of the wildebeest takes place. They are in the middle of that process right now, so it's a good time to fly here.
For me, the great migration is not just about moving animals across the river. It is also a cycle, a ritual in which a herd of millions of antelope make the journey from Tanzania to Kenya and back again. They follow the grass, the rain, follow nature's circle, eat a certain amount of grass, and when the drought starts, move on. And where the antelopes live, at the same time you can see cheetahs and leopards hunting.
At the same time in Tanzania there can be no accidents on safari. You know, many countries in Africa are not well prepared for safaris, but in Tanzania, tourism is sacred. Since the founding of the state (1964), the authorities began to deal with tourism very seriously. Initially, a lot of Germans and the British came here, and they opened enough German and English hotels, where they are very concerned about safety.
Even now, when it comes to the coronavirus pandemic, all measures are very strictly enforced here, despite the fact that this is an African country. If you go on safari, it will be just you and the driver in the jeep. Everyone will be sitting at a distance from each other and around only wildlife – no crowds of tourists, intrusive peddlers, nothing like that. So the idea of a vacation to Tanzania and a safari trip is just what you need right now.
White Maasai.
Also, because England and Germany had a very good colonial policy, there is no negative attitude towards whites among the locals, like in South Africa or other countries in Africa. In many states one may encounter aggression, but not in Tanzania. Here they treat whites with love, respect and try to do everything to make them have a wonderful impression of the country and come back to them.
And they treat Russians especially well, because the first President of Tanzania, Julius Nyerere, had very friendly relations with Khrushchev. At that time we supported Tanzania, and many of its residents studied with us in Russia under a special student program. These old ties are not forgotten. And usually if we say that we are Russians, they are very happy and remember how their grandfather or grandmother studied to be a doctor or engineer in Russia.
In addition, Tanzania is a country where everything is very stable and safe and which has not had any political conflicts since its formation. It has everything – the mountains, wild animals and even recreation, like in the Maldives. And the main advantage of Zanzibar is that the water here is warm all 365 days a year.