Going to Ireland.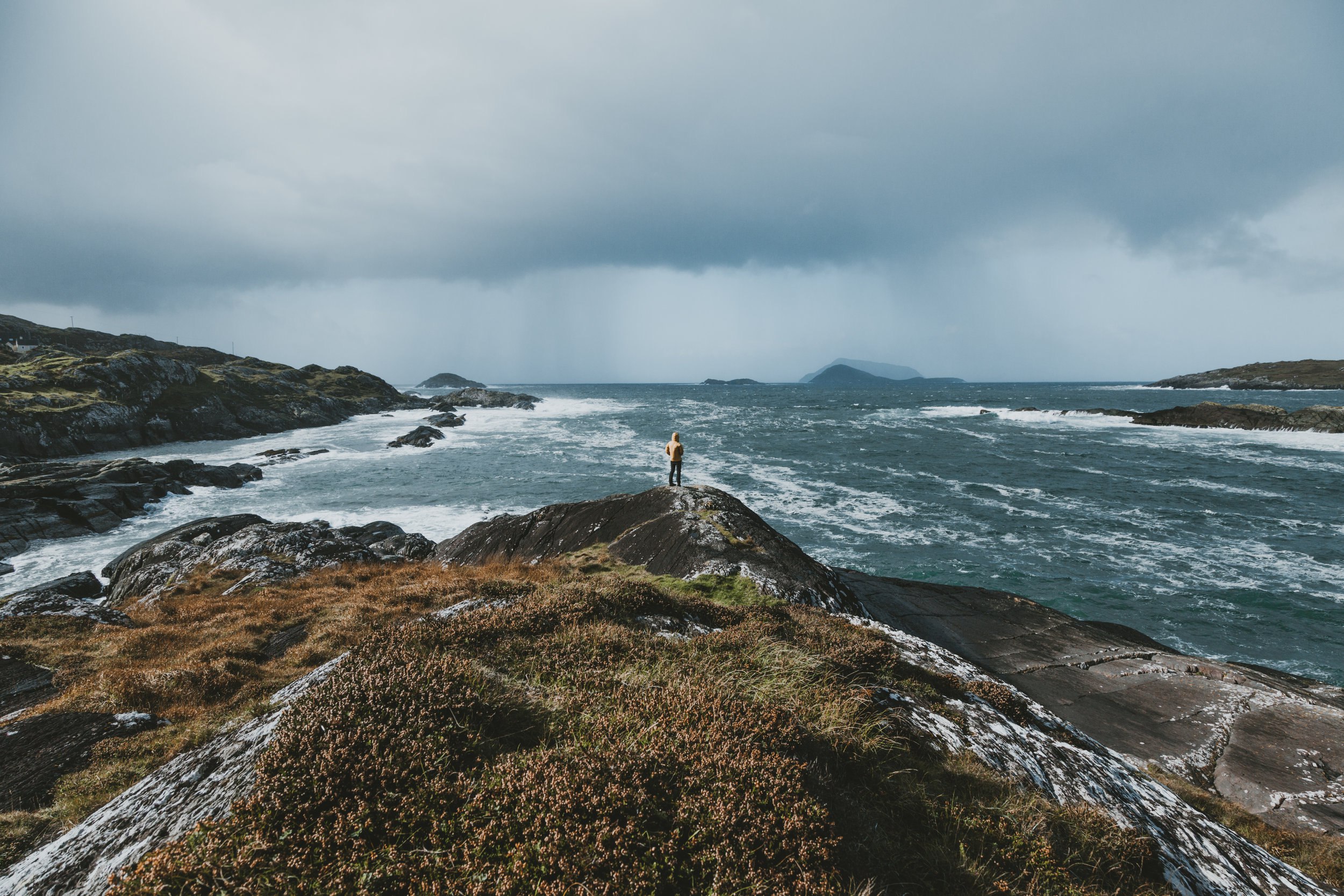 Nastia Shafranova lives in Kiev, she's an IT recruiter and every 2 months she goes somewhere. This year she has already managed to visit Prague, Minsk, Odessa, Thailand, South Africa, Portugal, Azores (San Miguel Island), Croatia and Ireland – about the latter Anastasia tells 34travel.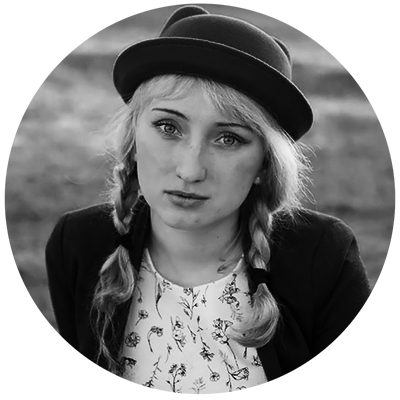 The trip to Ireland occurred to us spontaneously and unplanned, which in the end we are very happy. In fact, the reason for going to Ireland was the desire to see and hear Chemical Brothers live for the first time in Kiev at a music festival. But not only the music motivated us to visit this unusual country, our love for Halloween also played its role.
How do I get a visa?
To get a visa to Ireland (and not only) you have to prepare in advance, which we didn't do and were very nervous whether we would get an answer from the embassy in Moscow in time. If you are not in Moscow, then I advise you to collect a package of documents at least a month, not a couple of weeks, as we did, as the embassy takes time to review the visa from 10 working days (5 days documents go to the Embassy + at least 5 days to consider them). But if you do hand over the documents, as we did, in a rush, it makes sense to call and write to the embassy to expedite the decision on the visa.
If you have a current UK visa, you can fly to Ireland as long as you've traveled to the UK before and have a stamp of visit to that country.
The good news if you are in Ukraine: there is an Irish consulate in Kiev and you do not need to go directly to Moscow for a visa, moreover, during the review period you can surrender not a passport, but only a photocopy of pages and fly somewhere else in the meantime. The cost of an Irish visa: single entry – € 60, multi-visa – € 100.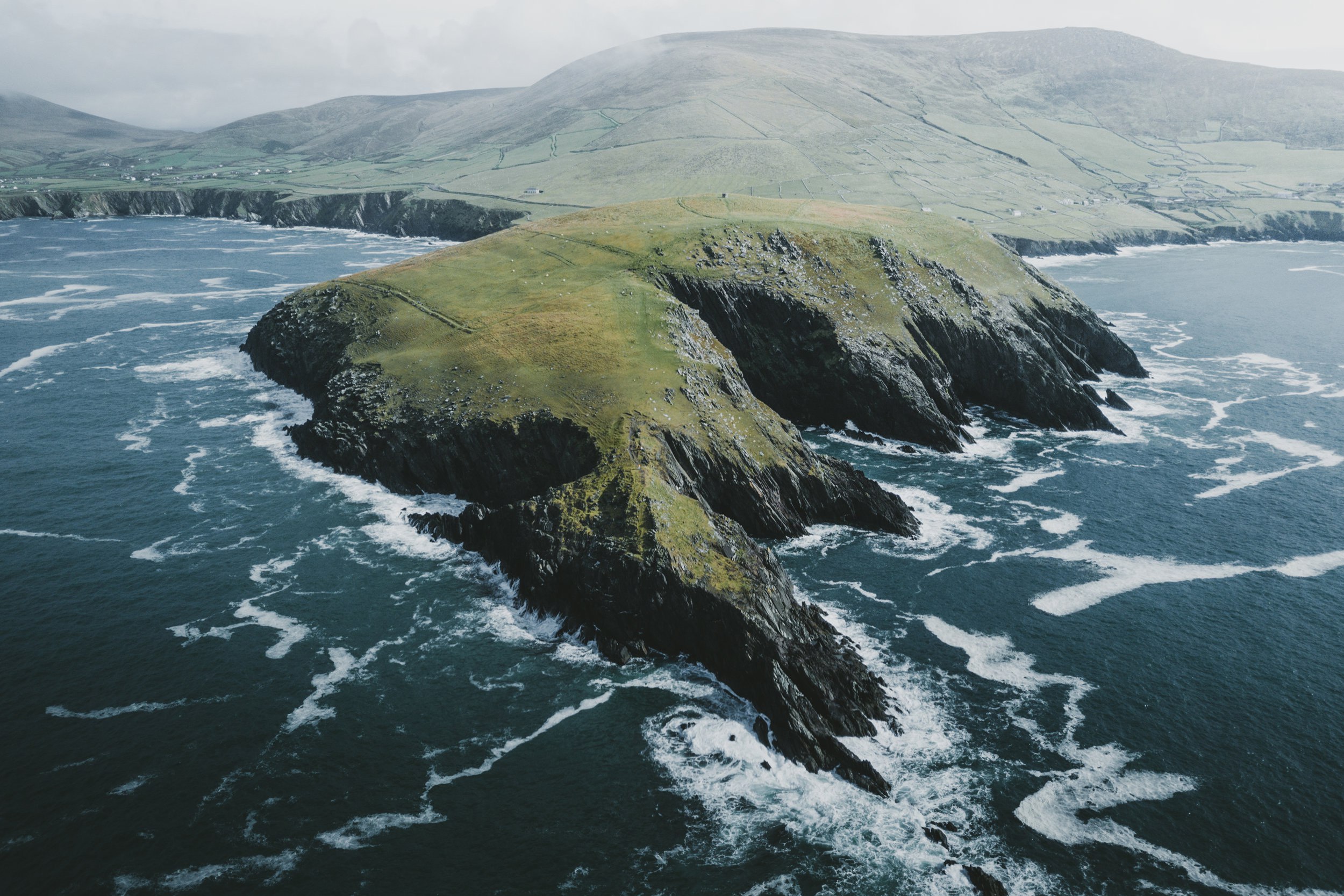 We bought tickets in July through the Orbitz website for the end of October – beginning of November. We flew there from Kiev via Paris (Air France) and back via Amsterdam (KLM) and home. If we were flying in May 2019, of course we would fly on Ryanair, as there will be direct flights from Kiev to Dublin, besides it is much cheaper.
Upon arrival at the airport, we found a car that we had previously booked through the RentalCars service and drove to our hotel in Dublin.
It depends on what you want to get and exactly where you're going. So, if your plans include just Dublin, then any time of year will do for this city, as it's full of great pubs where you can spend many, many, many fun evenings. But if your goal is to travel around Ireland and you want to visit as many places as possible in a small amount of time, I don't recommend going in the fall and winter. We didn't have time to see everything we originally wanted to because it was already dark at 5pm… and we could only drive towards home.
Since the concert that originally caused us to go to Ireland was in the middle of our trip, it was decided to spend three days in Dublin and three more days traveling around Ireland.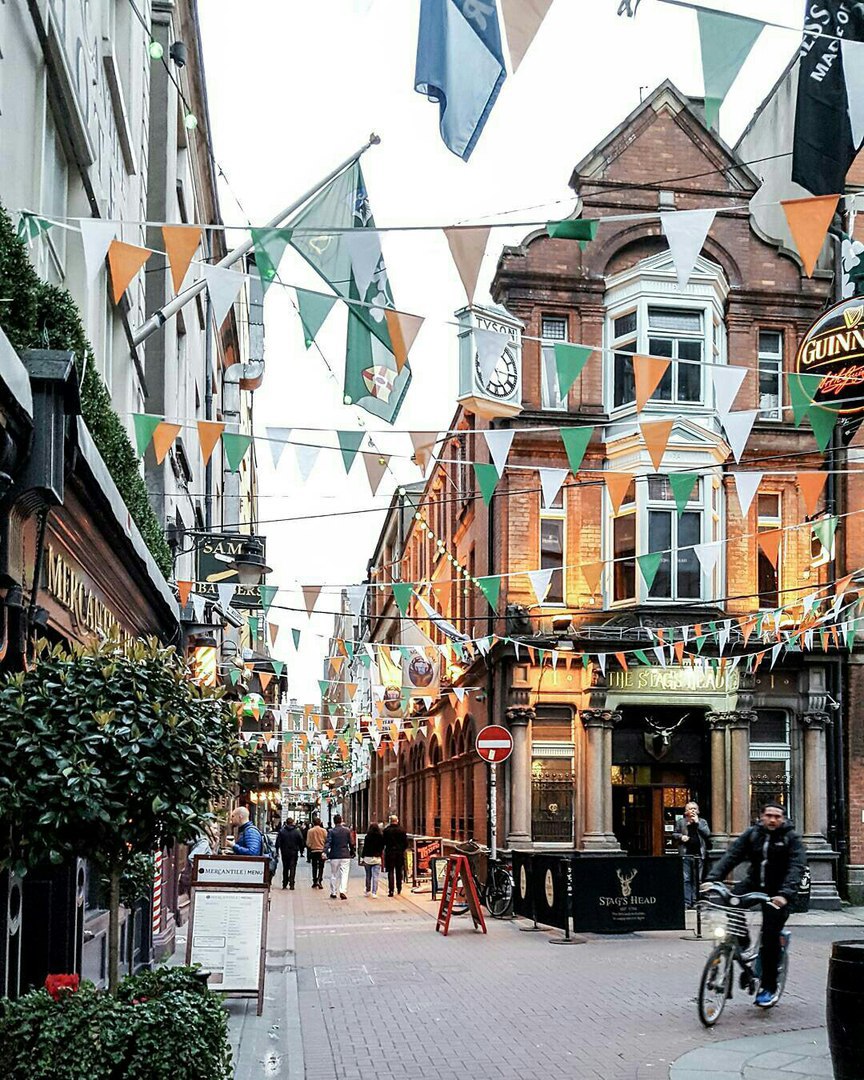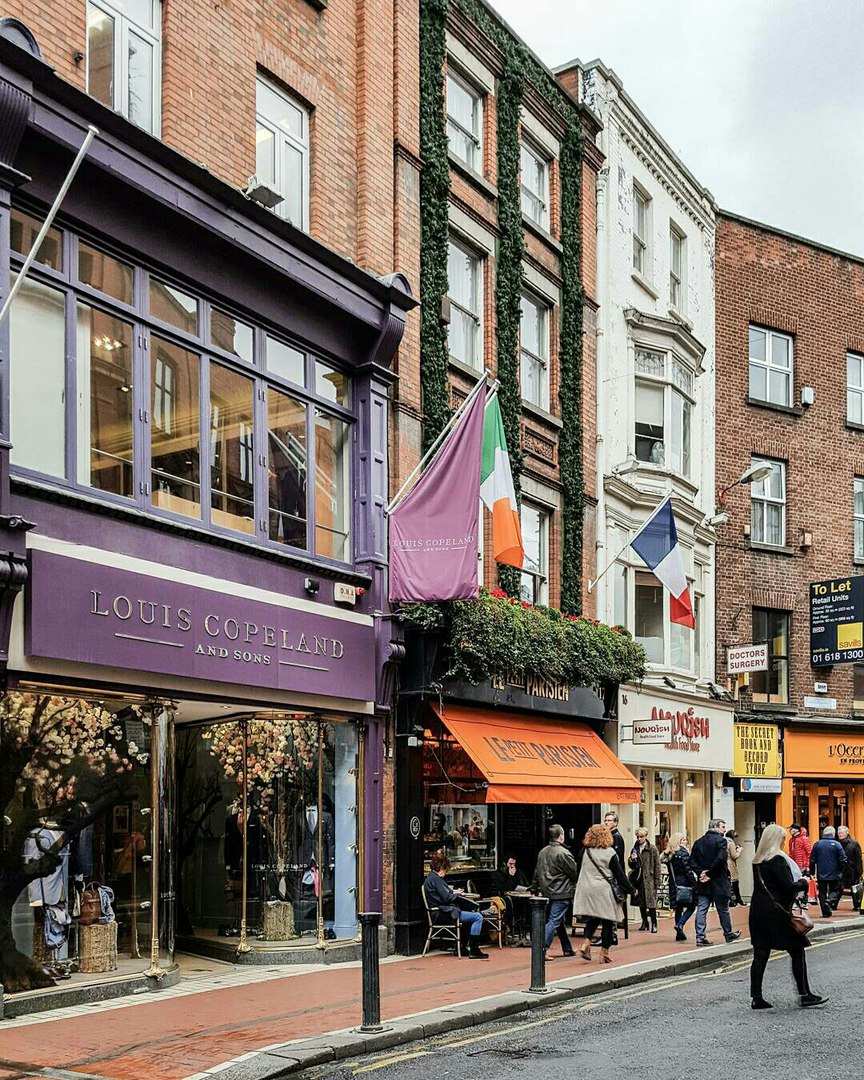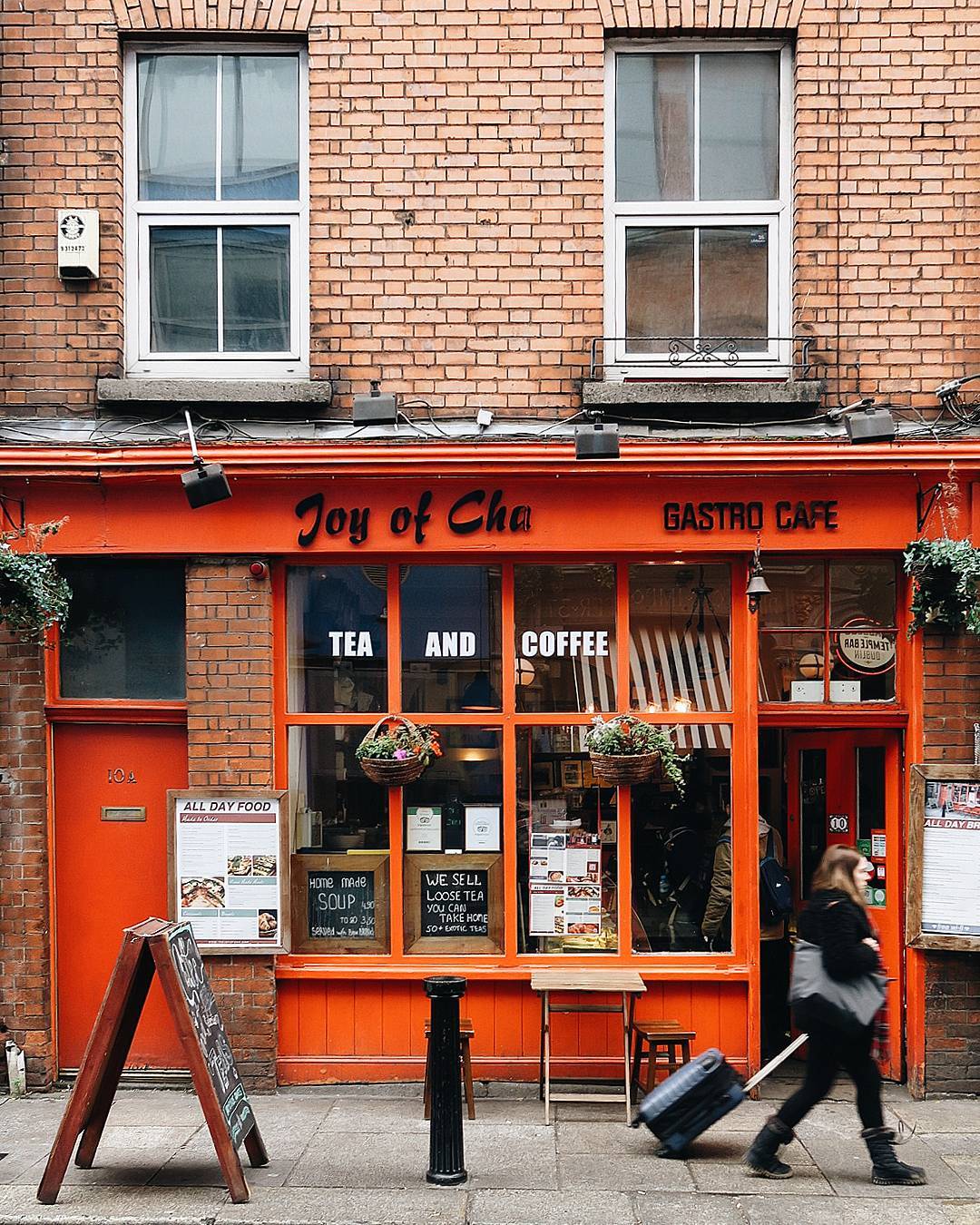 "In Dublin, you can always find a cozy little café or pub where you want to warm up with a cup of coffee or a glass of beer."
Dublin is a city in which we immediately felt comfortable. Here you can always find a cozy little café or a pub where you want to warm up with a cup of coffee or a glass of beer. It is not overcrowded with tourists, street musicians always delight you with a good voice, and showmen with a great sense of humor. It's a city that's pleasant to wander through and where you can meet a leprechaun and Oscar Wilde.
Places I fell in love with or my masthead to visit in Dublin:
St Stephen's Green, a very cozy and green old park where you'll find a great playground and a small lake with lots of feathered residents.
Iveagh Gardens (Clonmel Street, off Harcourt Street) is another park, quite green and cozy, but the most notable thing about this park is the waterfall. Unfortunately, it wasn't working during our visit, but if I were in Dublin again, I would definitely try my luck again.
St Patrick's Close, Wood Quay – I'm not a big fan of all sorts of cathedrals and temples in principle, but this is one of those where you could easily spend an hour or two. First of all, it's a very beautiful place, and second, here you can learn a lot of interesting facts about Irish history, such as who St. Patrick was and Jonathan Swift's role in Irish history, and you can also look at his tomb right inside the cathedral. So plan to stay here for at least an hour and a half.
Dublin Castle (Dublin Castle, Dame St) is a beautiful place which will be interesting to see for history and architecture lovers, but not only. Unfortunately, we didn't get inside the castle, but you can obviously feel like a king or queen there.
Polpenny Bridge – if you like beautiful bridges, this is the place to go.
Dublin's Little Museum (15 St Stephen's Green) – a museum where you'll learn a lot of unusual and interesting facts about Dublin and its residents. For example, you can be told about who Bram Stoker was and what might have motivated him to write a book about Dracula.
The Guiness Beer Museum (St James's Gate, Ushers) is a place worth visiting to see all the nuances of beer making, taste it, and learn the history of how the Guinness empire came to be. Trust me, it's quite a sight to behold. It's better to get your ticket online in advance to save time.
Places we didn't make it to, but we'll be sure to check them out on our next trip:
The Book of Celts (The University of Dublin Trinity College, College Green), a book written by monks and over 1200 years old, is now in the Trinity College library. I recommend getting a ticket to the museum in advance, as we didn't get to see the book just because we hadn't thought it through.
The Old Jameson Whiskey Distillery (Bow St, Smithfield Village) – Maybe it's because I'm a bit of a whiskey fan, but we never made it to this museum. I don't think it's much inferior to the Guiness Museum.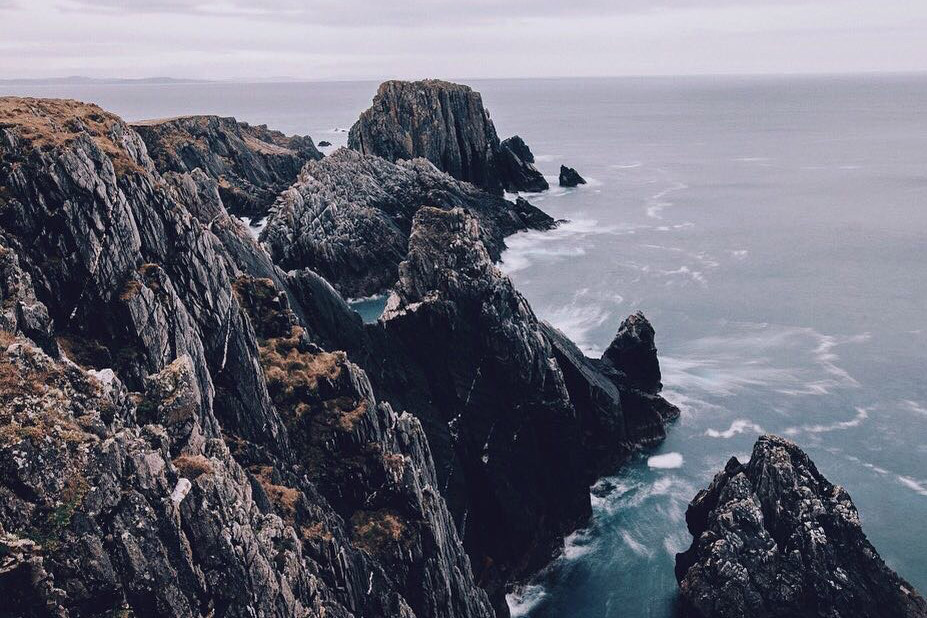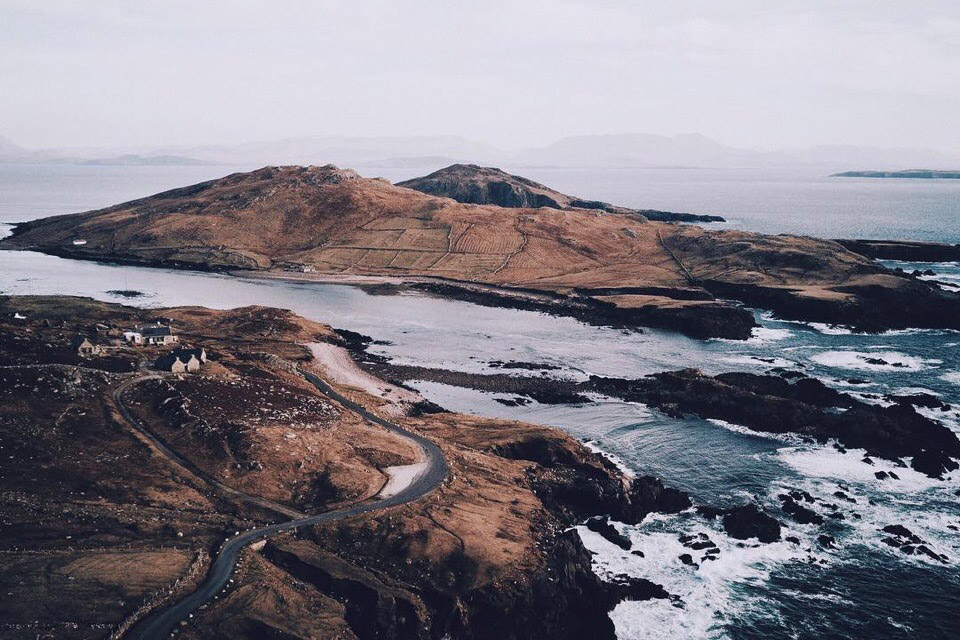 Our first stop was the place, which on Google maps is labeled as Ballinastoe Car Park (I recommend searching for this name directly on Google maps). We actually didn't know about this observation point, but when we saw the beautiful view through the car window and the opportunity to stop, we took a break and were surprised, to say the least. From the mountain we had a view of Lake Tay. It's hard to convey the beauty you see when you stand high above the lake and watch the reflection of the sky in it.
After Lake Tay, we drove to Glendaloch, a valley where in addition to the beautiful nature you can find a medieval monastery that was founded as far back as the 6th century. The monastery is for the amateur, but it was interesting for us to look at. Near the monastery there's Glendalough Upper Lake, where the ducks graze and wait for some kind person to share a piece of bread with them.
After contemplating the monastery and the ducks in the lake, our next point was a small but very cozy and cute town Kilkenny. Here we found the Castle of Kilkenny (XII century) and St. Mary's Cathedral (XIX century) and we wanted to visit the Cathedral of St. Canis (XIII century) but didn't have time to do it. Overall impressions of the city were very positive, although we were there for a very short time. The town is very nice, with lots of little stores, cafes, with attractions, which are located close to each other, and a beautiful park near the castle.
After Kilkenny we tried very hard to get to Cashel Rock, but unfortunately we arrived when it got a little dark, in addition, it was impossible to get closer to it, because the museum was already closed. So plan your trip taking into account the working hours of the museums and the sun. And in general, the place is very interesting and I would like to go back to normally walk on this very rock. A few words about it: the rock is also called the rock of St. Patrick, as Patrick lived here in the V century. The rock has also served at various times as a residence for kings and churchmen of Ireland.
The last point of the trip on this day was the town of Killarney. This is where the famous Ring of Kerry route begins. Near the town is Killarney National Park – the largest nature reserve in Ireland, which was included in the World Heritage List of UNESCO, and it also borders with lakes, which have glacial origin. Within the park, in addition to nature, you can find the Macross House Manor Museum (19th century) and Ross Castle (15th century).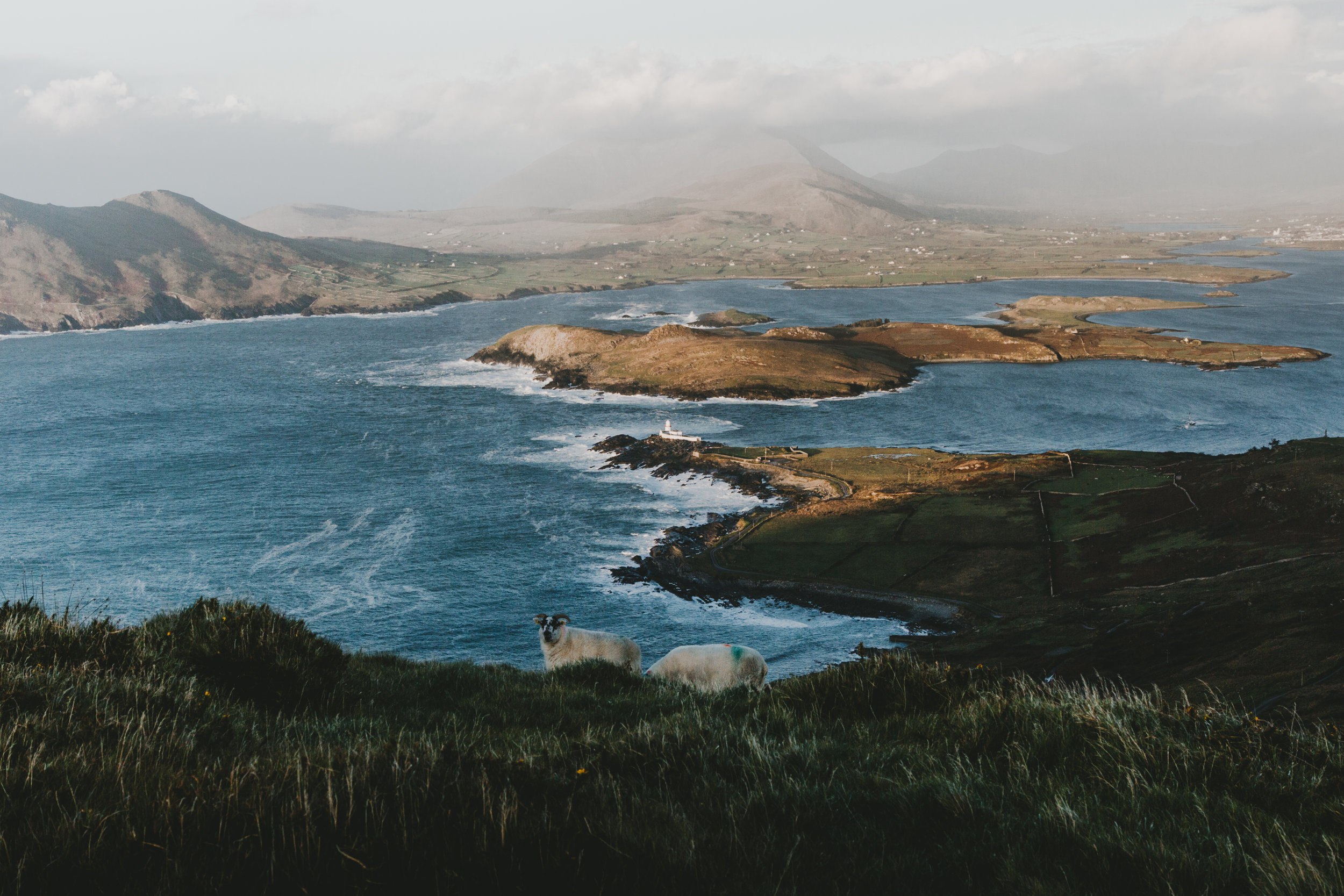 On the morning of the second day we woke up cheerful and happy and hit the road, but, as usual, on the way we saw something beautiful and decided to stop. It was Inch Beach. Here we stood for a while, got a taste of the Irish rain, watched the waves and drove on.
After the wet beach, we drove around the Dingle Peninsula for a bit and made our way to Dunquin Pier, a place where the ocean, the mountains, and the greenery around it merge together. By the way, there was grass near the pier that reached almost to the knee – like a very soft carpet in which you sink a little.
The next stop on the day were the cliffs Moher . This is such a cliff height of 120 meters, which is located above the Atlantic Ocean. Since we drove long enough and came to the cliffs only at 16.00 and at 17.00 is no longer visible, we had only one hour to enjoy this natural wonder and enjoy the sunset. But it was worth it 100%. In general, you can easily come here for a walk for a day or at least for half a day, there is everything you need: beautiful nature, cafes, stores and even a room for meditation. In the evening we arrived in Galway and went out to celebrate Halloween.
"We stood for a while, got a taste of the Irish rain, watched the waves, and drove on."
One day in Dublin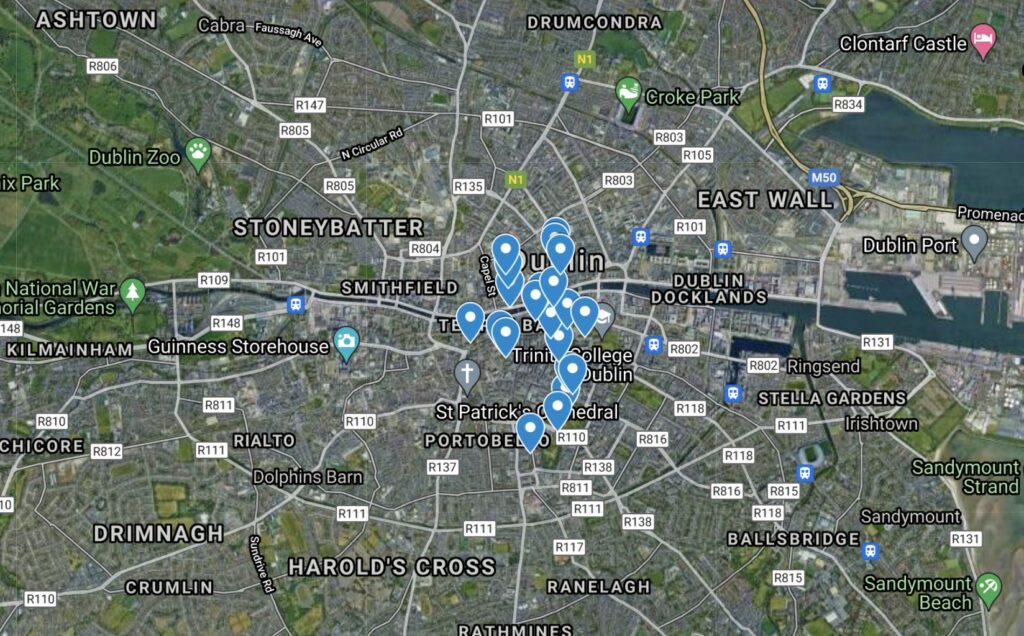 Map of the places mentioned in the article. Dublin is like an emerald – gray-green and oval.
So, you got a tourist Irish visa for 60 euros, flew in with a connecting flight from Dubai or Doha to Ireland (you don't even need a test!), and you have an amazing trip around the island ahead of you. And there are only a couple of days planned for Dublin, so you don't miss out on the rest of the Irish wonders.
But it's a big one… How to choose?
That's where this article comes in handy. Follow it and you'll see all the major sights and attractions – Dublin's center is small enough to get around on foot in a day.
Stop #1. St. Stephen's Green Park.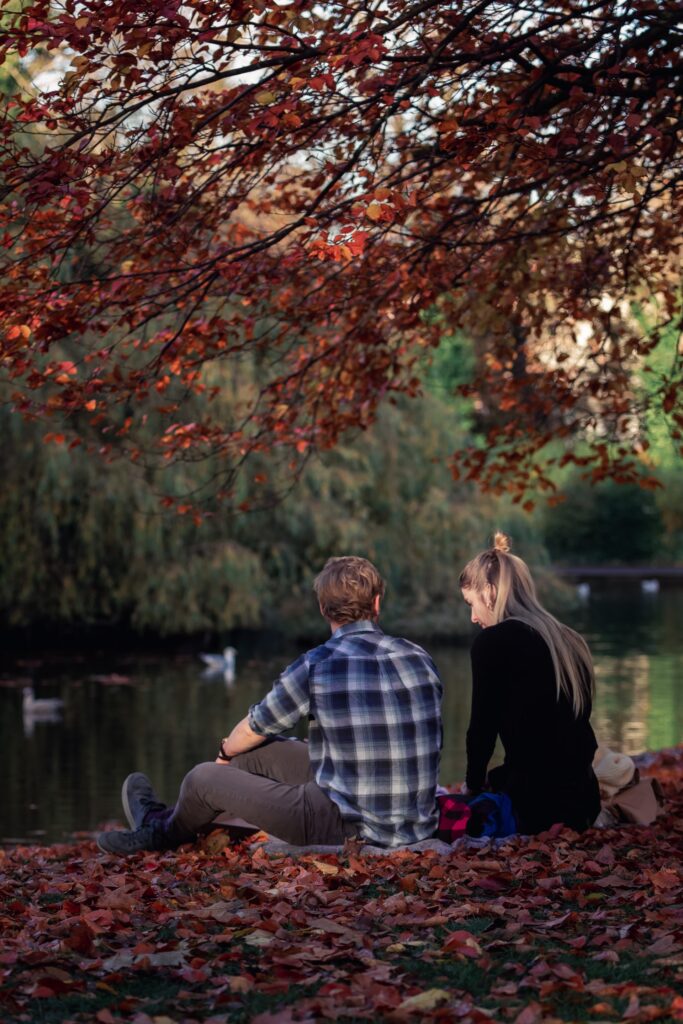 We start the day in the heart of Dublin, in the St. Stephen's Green Park area – with a traditional Irish breakfast, of course. We head to Sophie's Rooftop Restaurant (33 Harcourt St, St. Kevin's) . It is located on the roof of one of the Georgian mansions. Through the panoramic windows, you can get a bird's eye view of the city and mentally plot your itinerary for the future. An Irish breakfast (15 euros) will fill you up for the day: two eggs, a thick slice of fried bacon, pork sausages, black pudding (which sounds sweet, but is actually blood sausage), mushrooms, stewed tomato, canned beans, and crispy toast with salted butter.
On your way to the park, stop by Beanhive Coffee (26 Dawson St), a small coffee shop that makes specialty coffee. The local barman can doodle anything you like on the milk foam – ask him to draw a picture of a Dublin landmark and voila! You are now the official owner of the most Instagrammable cup of coffee. Take it out and go for a walk in one of Dublin's most beautiful parks, St. Stephen's Green. In the morning it is especially beautiful: there are almost no people here, only silence, shadows of trees, ponds with swans, fountains and bright flowerbeds. Paradise green place: you don't hear the noise of the city behind the perimeter, but you don't see it. Beautiful!
And if you're not one to wander idly down the street, the Little Museum of Dublin (15 St Stephen's Green) is right on the corner of the park. There you can buy the Big Little Treasure Hunt (€10) and take a meaningful walk in the park. The price includes tickets to this museum and the nearby MoLi Literature Museum (86 St Stephen's Green). Two for the price of one. Dublin's Little Museum has a collection of artifacts and memorabilia donated by Dubliners themselves, from old billboards to the stand behind which President Kennedy read a speech during a visit to the city. Museum guides talk about all of these trivia every hour.
Stop No. 2. Grafton Street.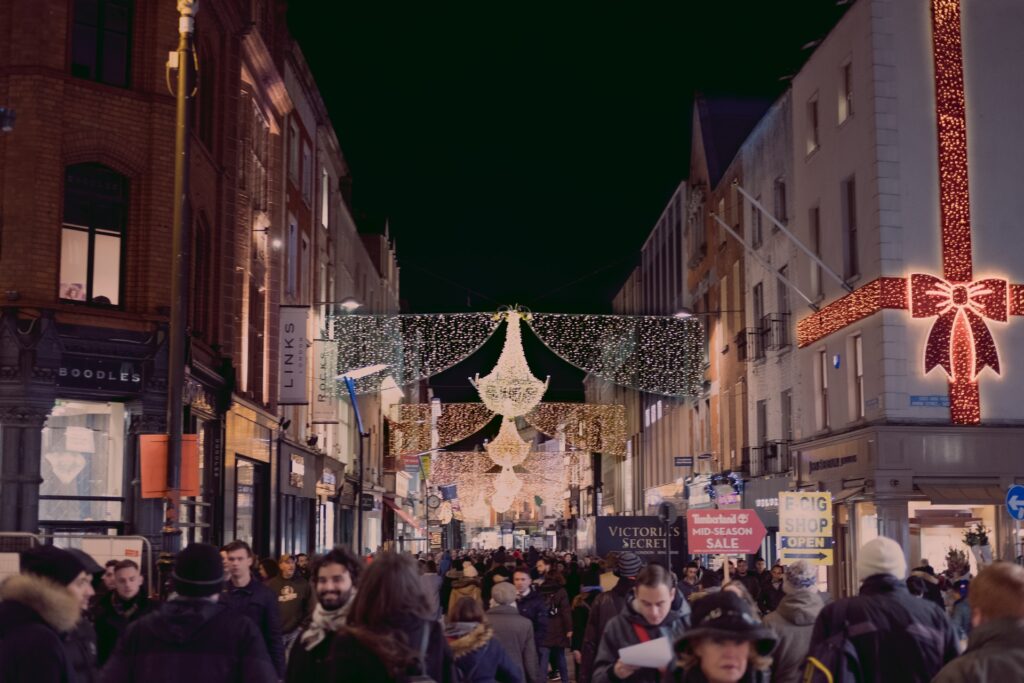 Dublin's main pedestrian street is like Moscow's Arbat. It is a hub of stores and cafes, year-round flower tents, there are always crowds of people and noise from all sides. But even if shopping does not interest you, it is worth coming here to listen to the street musicians. Ireland is one of the most musical countries in the world and many famous Irish artists started their career on this very street where they earned their first money and popularity. And to this day here every day you can see the young and talented. Perhaps one of them will appear on television tomorrow, and you'll be telling your friends how you saw him playing on Dublin's streets.
When you come to the end of Grafton Street, turn left onto Suffolk Street, where you'll find the legendary statue of Molly Malone, the heroine of a folk song that can be heard in any pub that plays live music. Every Dubliner knows the story of this poor girl, and every tourist feels obliged to take a photo with Molly and rub her bronze breasts for good luck.
Stop #3. Trinity College.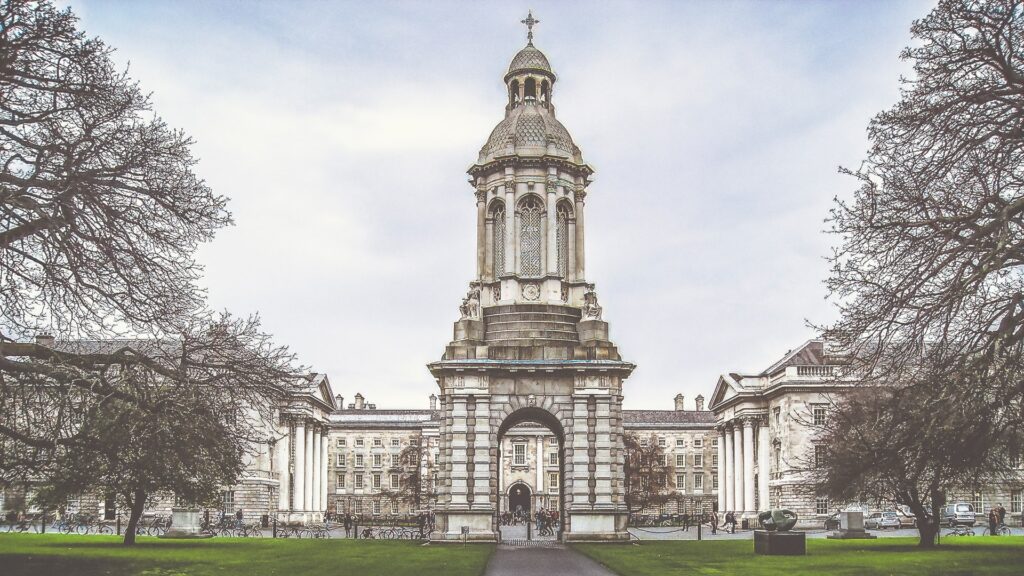 The oldest university (College Green) in Ireland was founded in the 16th century. Jonathan Swift ("Gulliver's Adventures") and Oscar Wilde ("The Picture of Dorian Gray") studied there. It is also where the events of the recently acclaimed TV series "Normal People" took place. Wander around the campus of Trinity College and get into the student spirit. Discover the old graveyard on campus, stroll among the dorms and don't miss the Old Library (€18) , whose ancient bookshelves are said to have inspired J.K. Rowling. Here you'll find the astonishingly beautiful Book of Kells, written by monks in the 8th century (maybe you've seen it in a cartoon). The colorful illustrations, Celtic patterns and miniatures will strike you to the heart. But don't forget to book your tickets online in advance, because during high season there are huge lines.
Stopover #4. Dublin Castle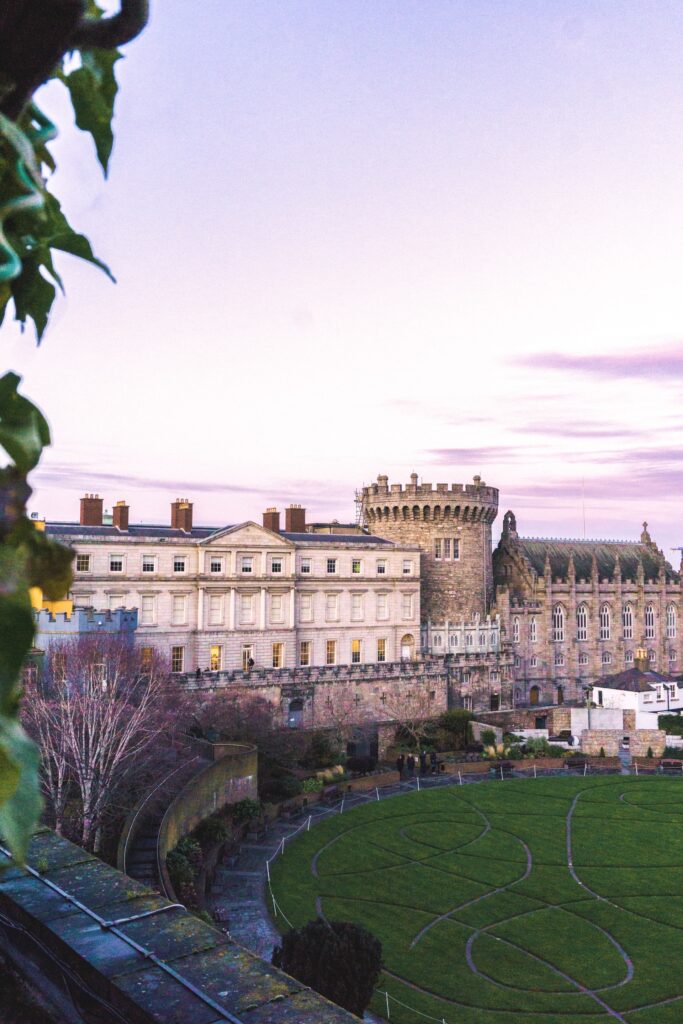 Dublin Castle (Dame St, Dublin 2) is still called a castle, although there's almost nothing left of the medieval structure, just a tower. All the rest are nineteenth-century buildings, more like a palace. Once the castle was a place where Britain ruled the whole of Ireland, in the towers sat traitors and revolutionaries, and in 1922 after the War of Independence it solemnly passed into the hands of the new country, the Republic of Ireland. Nowadays presidential inaugurations and meetings of state importance are held here, and in their free time ordinary mortals can get in for 8 euros. So do not deny yourself the pleasure of a walk through the ceremonial halls with an audio guide and go down into the underground of the castle – there you can see traces of medieval towers and walls, on which the modern palace is built.
Then walk to the gardens just outside Dublin Castle's walls (Dubh Linn Gardens) . This is where the river, after which Dublin probably got its name, once flowed (dubh linn means "black creek" in Gaelic).
Stop #5. Temple Bar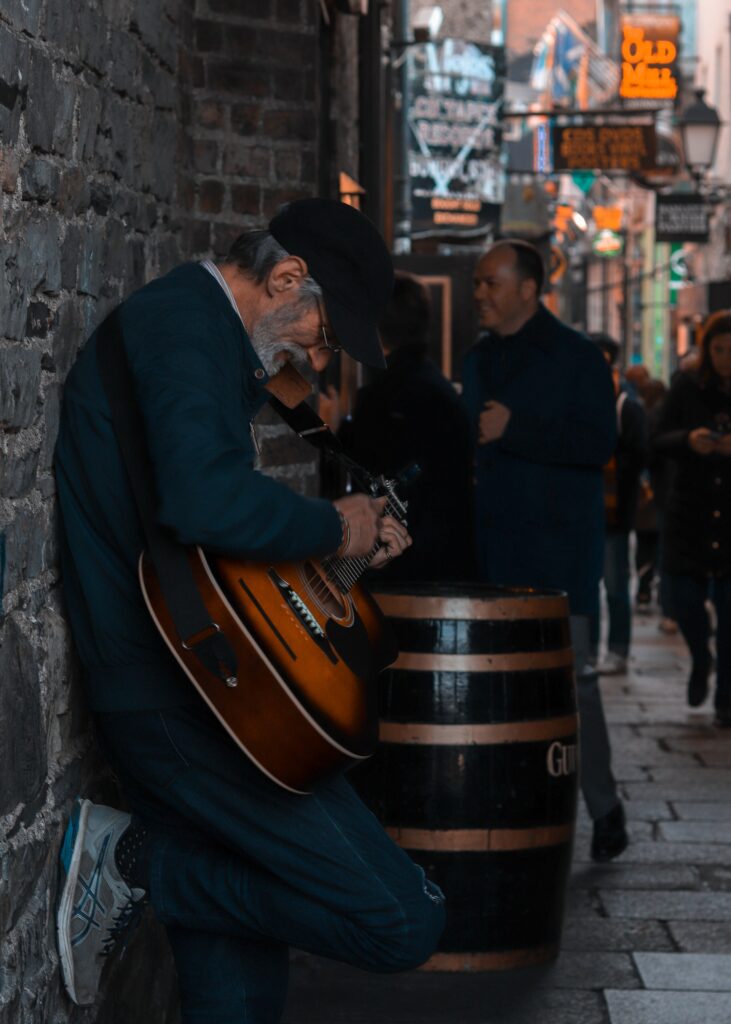 The Temple Bar area is a mecca of pubs, with more than twenty of them in a small patch. We suggest taking traditional boxty potato flatbreads for lunch – you can get them at Boxty House (20-21, Temple Bar). You will come back here many times in the evening to feel the nightlife of Dublin in all its colors. In the meantime, it's a little early to get thirsty – but don't hurry to leave when you're full. Hidden in the alleyways are vintage and designer stores. Stop by Jam Art Factory (14A Crown Alley) and The Icon Factory (3 Aston Pl) for a painting or print by an Irish artist – the very unusual souvenir you can hang on your wall at home and remember every day this walk through Dublin.
Stop #6. Christ Church Cathedral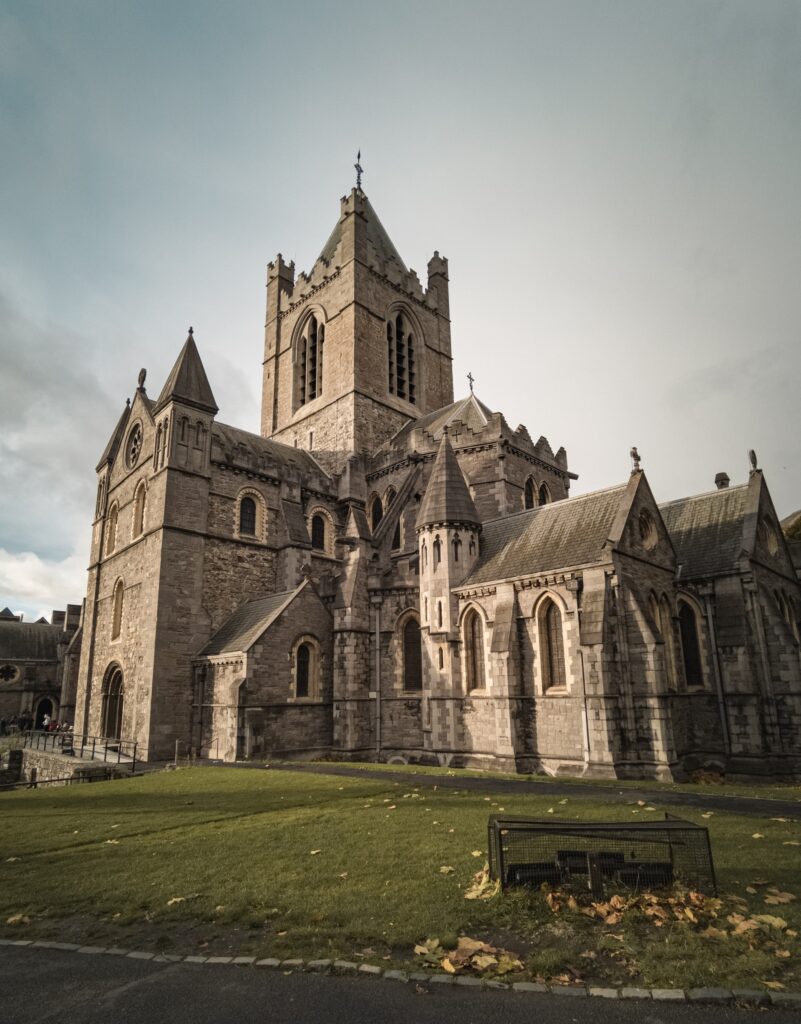 The Cathedral of Dublin (Christchurch Pl, Wood Quay, entrance costs 9 euros) has stood on this site since the 12th century. You can admire its mighty walls from the outside, but the most amazing thing lurks in its underground crypt. There you will find yourself in the Middle Ages. The cathedral has been reconstructed over the centuries, and it has changed beyond recognition, but the crypt is left untouched. It is filled with many historical artifacts; for example, the heart of St. Lawrence, the patron saint of Ireland, is preserved here. But the most unexpected artifact is the mummified rat and chased cat found in the pipes of the organ during cleaning.
Stop No. 7. Liffey River Embankment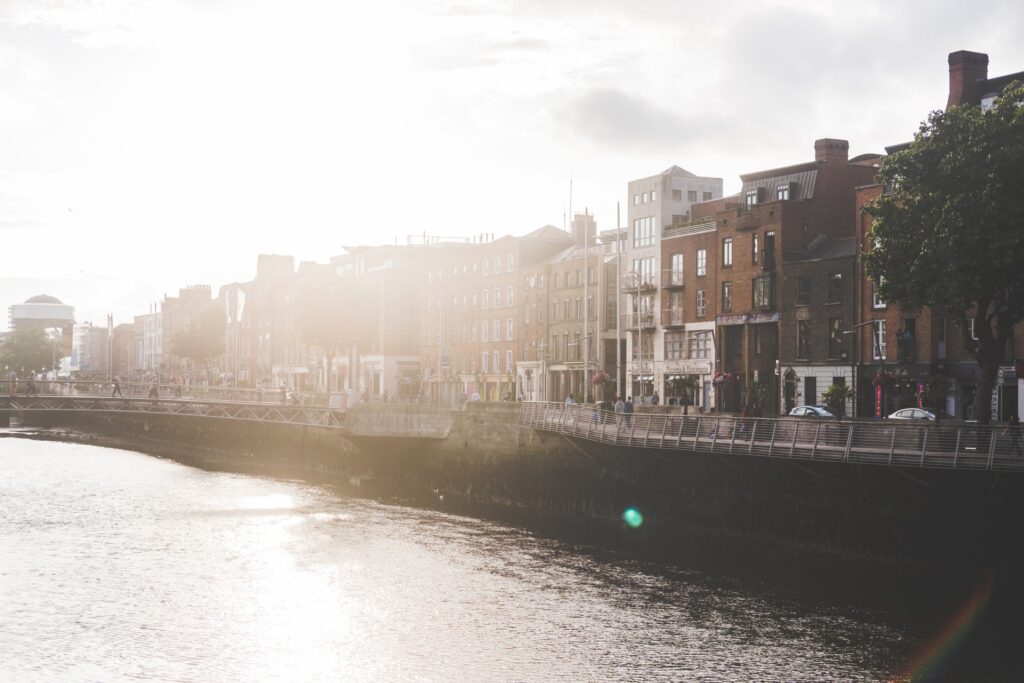 It's time to cross the Liffey. We walk down the winding Fishamble Street to the water, cross the bridge, turn right, and end up on the wooden walkway along the river, the Liffey Boardwalk. Here you'll encounter cheeky seagulls, regulars on benches, young people with boomboxes and a beautiful view of Temple Bar from the opposite shore. The Liffey is the city's waterway, and this part of it is the best place to take a gorgeous photo and capture the real Dublin.
Stop #8. O'Connell Street, Main Post Office and Spire
At the O'Connell Bridge we take the turn onto O'Connell Street, a real thoroughfare. Double-decker buses whiz back and forth, and between them are statues of Irish revolutionaries and politicians. Step into the Main Post Office (O'Connell Street Lower, North City), remembering the 1916 Easter Uprising. Be impressed by the lavish decor and oak tables. You can buy a postcard and a stamp, sign it right there, and send your friends hello from Ireland.
In the middle of the street, you'll stumble upon the city's tallest monument, the 121-meter-high Monument of Light. Locals jokingly call it the "Dublin Needle" – the sharp steel spire can be seen from all sides of the city.
Stop #9. Leprechaun Museum and Dinner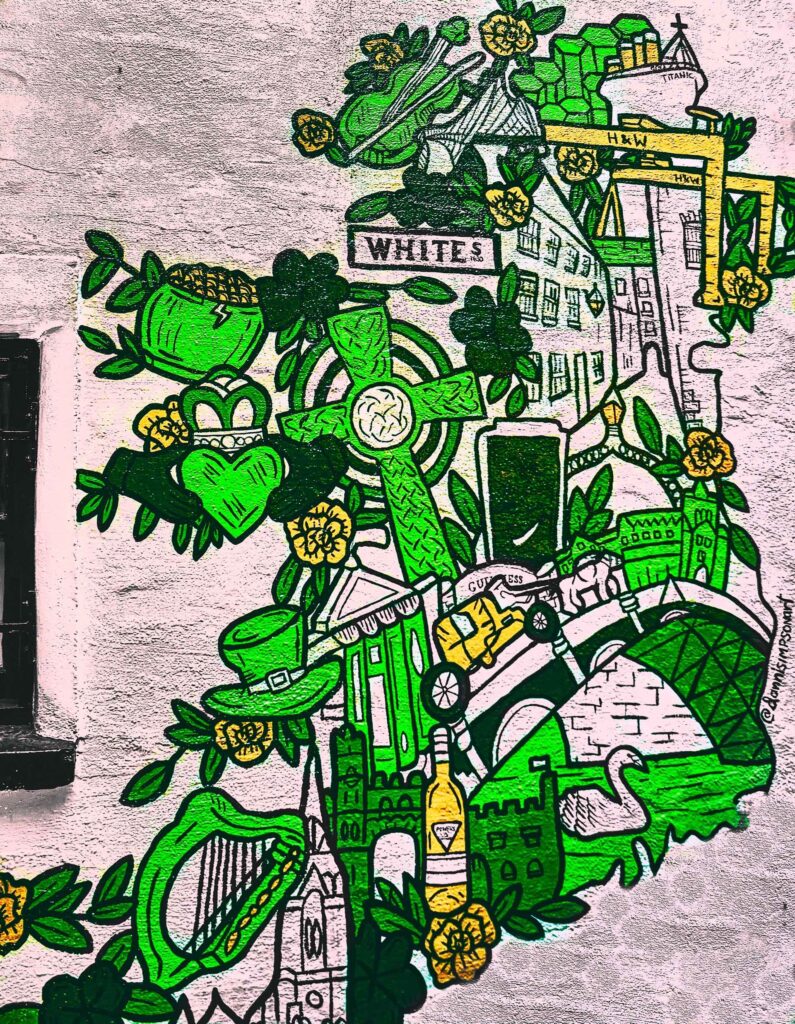 It would be a big mistake to come to Ireland without visiting leprechauns – go to the place where they can tell you everything about them (Twilfit House, Jervis St., entrance costs 16 euros). Here the ancient legends about little men, rainbows and pots of gold come alive. In the museum you can feel like one of the leprechauns, walk through rainbows and sit on giant furniture. And the local guides are so upbeat and hilarious that your cheekbones will hurt from laughing.
For dinner we go to an unusual restaurant The Church (the intersection of Mary St. and Jervis St.), which is right next door. The name suggests that the restaurant is located in the former church where Arthur Guinness himself got married more than 200 years ago. High Gothic ceilings, stained-glass windows, vaults and, of course, an organ await you inside. And at the center of it all is a bar and Irish music with dancing Sunday through Wednesday from 7 p.m. But don't rush to go in – check out Wolfe-Thon Square behind the building first: it used to be a church graveyard. That's why you'll find lots of old tombstones along the walls around the square – they were left to commemorate the place's past.
And now, having already satiated with spiritual food, go to the restaurant to digest your impressions!