Curious facts about the magical world of Disneyland
Disneyland is a magical world of fairy tales, where every child dreams to visit. What's not a child, and most adults. We decided to tell you about the most curious facts related to the park that you're unlikely to know.
There are five Disney parks in total: California, Florida, Tokyo, Paris and Hong Kong. All of these parks are united by a common theme and decorated with the main logo – Mickey Mouse. Mickey Mouse is everywhere: in the bars of fences, on the sidewalks and even small images on the walls.
There are very strict rules for Disneyland employees: no frowning employees here, even the territory cleaners must be cheerful and happy. And also beards are forbidden, except for actors who play characters with beards. In that case, they are obliged to take care of their beards. Unkempt haircuts, long hair on men or shaved heads are also forbidden.
Actors must not go out of character: they are always smiling and ready for dialogue. True, the conversations are always limited to the Disney fairy tales, the other world does not exist for them: no Harry Potter, no Narnia. Neither does the outside world: actors are forbidden to talk about politics, wars, and events in and out of the country.
Actors are forbidden to drink in public, talk on the phone or even stop smiling. Everything is so strict that not everyone can withstand such a load, and the first Disneyland staff even dubbed it "Mauswentzum."
Each character has his own autograph. The actors go through a special school to learn how to write the same way. So no matter how many Snow White characters there are, they all have the same signature, whether it was made in 1987 or in 2017.
In the park, all employees are required to keep the park clean. That's why you can often see Mickey Mouse picking up a wrapper in a playful jump and throwing it into a trashcan.
By the way, the park has trash garbage cans almost every thirty steps, but there are still those who do not bring trash to them.
Sometimes visitors bring urns with ashes of their relatives to Disneyland because they asked to scatter them over the park. The park administration actively struggles with such incidents: closes rides, cleans them, and writes bans, but still there are not fewer visitors. Particularly popular for this is the Haunted House attraction.
In Disneyland, the territory is also guarded by cats. There are about 200 of them, but usually they go hunting at night. This is how the park fights against rodents.
On the Cup Ride, the purple cup spins the fastest.
The Splash Mountain ride is famous for the moment a platform with visitors hangs out before descending into the water, everyone is automatically photographed. Visitors lift their clothes at this point, exposing their breasts. At one time, many such photos leaked onto the Internet, so the administration began to monitor this strictly. And if a person came and confessed to this compromising shot, then he will be allowed to ride the slide again out of turn.
The attraction "Pirates of the Caribbean" is known for the fact that its scenery used real human bones.
The air in the park is specially scented with vanilla, mint, and citrus fruits. There is even a special Christmas smell).
There are outlets on the wall of Sleeping Beauty Castle so visitors can charge their phones.
Disneyland is full of secret places hidden from visitors, including underground ones: these include secret walkways for employees, a secret club where only selected visitors gather, and, of course, administrative buildings hidden from visitors.
When the park opened, a ticket to it cost $1. Now the ticket price is $99.
More than 84 million Mickey Mouse ears have been sold since the park opened, it is the most popular souvenir from Disneyland.
Disneyland has Walt Disney's secret apartment. Even today there is a light in the window, symbolizing the presence of Walt.
In 1995, a time capsule was buried in front of Sleeping Beauty Castle. It will be opened in 50 years, in 2045, and a new one will be buried.
When Disneyland opened, 18 rides were installed. Fourteen of them are still in operation today.
Mickey Mouse has 290 costumes. Minnie has 200 different outfits.
Throughout the park, there are colored walkways. But it's not just a decoration: the light is reflected from them, so the pictures are more vivid.
At the entrance to Disneyland, you can buy one of the bricks with which the park road is paved. So for $150 you can become the owner of a small piece of the fairy tale world.
Disneyland has a No Sad Kids rule. This means that any crying child can get a small gift or, for example, replace the fallen ice cream for a new one.
Treasured guests or "Dear Guests" is not a praise, but a code word. It's how the staff warns each other about rude and boorish people. There's even a jail in the park where bullies can be jailed.
It's always sunny above Disneyland. The thing is, all the parks are in different time zones: in the western and eastern United States, in Asia and Europe.
Join our community on Telegram, we're already over 1 million people
Ten Weird Facts About Disney Parks
Disneyland opened in 1955, and visiting a Disney theme park has been a cherished childhood dream ever since. Currently, there are five Disney parks – Disneyland and Walt Disney World in the United States, Tokyo Disney, Disneyland Paris and Hong Kong Disneyland. A sixth park, Disney in Shanghai, is currently under construction and is scheduled to open in 2016. Our list compiles the various oddities associated with this immensely popular network of theme parks.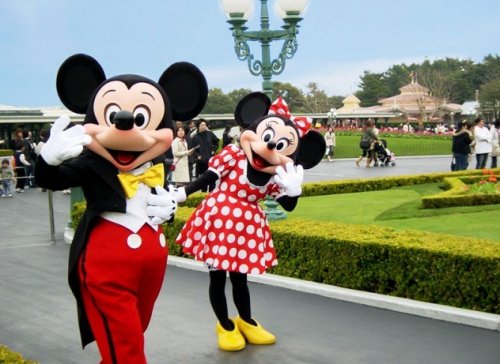 10. Mousewitz Although visitors describe Disney parks as "the happiest place on earth," to park workers, they sometimes seem like the exact opposite. Workers at Disneyland, in Paris, seem to have it the worst. In 2010, after a change in management that increased their workload, two park workers committed suicide. One of them, a cook named Frank, scrawled a message on the wall where he worked before hanging himself: "I don't want to go back to Mickey" (Je ne veux pas retourner chez Mickey).
Employees (many of whom earn little more than minimum wage) complain about the grueling six-day workweeks, and claim there is little chance for advancement. When management learned that their disgruntled employees were referring to the park as "Mauschwitz" after the Auschwitz concentration camp, they urged them to stop. The workers complied and changed the name to Duckau (after the Dachau death camp).
9. Wizards of the Bras When Disneyland opened in 1955, it was not at all clear whether it would pay off and become popular. Walt was very much dependent on outside corporate sponsorship to give him the necessary cash infusions. One such sponsor was the Los Angeles-based Hollywood-Maxell Brassiere Co, which was present as a store in the park called Intimate Apparel, Brassieres, Torsolettes. About half of the store was devoted to modern lingerie, and the other half was given over to a lingerie history museum. Above this gallery sat an animatronic, wizard-like character in a turban named The Wizard of Bras. Perhaps not surprisingly, the store lasted only six months and in January 1956, the Wizard was banished to the pages of history books.
8. Cremation
Historically, those who knew in advance that they would be cremated requested that their ashes be scattered in a place full of beauty and peace, perhaps on a Hawaiian beach, at sunset. In November 2007, security cameras caught a woman dumping an unknown substance during the Pirates of the Caribbean ride at Disneyland. After the woman left, security arrived and Anaheim police who arrived on the scene determined that the substance was cremated human remains. The attraction was closed, and it took more than an hour to clean up the mess created. And the weird thing is, this is by no means an isolated incident. Some people even ask Disney for official permission (the answer, of course, is always "no"). Perhaps not coincidentally, Disney employees claim that the most popular attraction for mourners pouring out the ashes of their loved ones is the Haunted Mansion.
7. Club 33 Behind the unassuming green door in Disneyland's Square section of New Orleans lies one of the most elite and exclusive clubs in the entire world, and people spend more than a decade on waitlists to get in. Club 33 was Walt Disney's equivalent of a VIP lounge, an ornate bar and restaurant that resembles an intricately decorated plantation-style mansion. In 2012, in honor of the club's 45th anniversary, memberships were offered for $25,000 each (with an additional ten thousand dollars in annual dues). Club 33 is the only place in the entire Disneyland area where you can buy alcohol. It is rumored to have only 500 members and has allegedly seen many celebrities, including Tom Hanks and Jack Nicholson.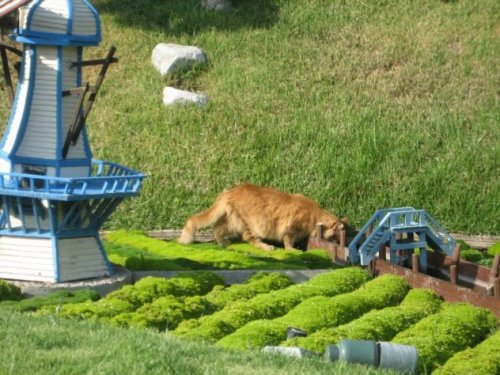 6. Stray Cats Maintaining a clean and child-safe utopia at Disneyland, covering more than 34 hectares, is quite a challenge. After the park closes, a whole army of workers appears on its streets, cleaning up and blowing away the gummies stuck to the sidewalks. There are even special divers who pick up trash that falls into the water rides. However, Disney has even more unorthodox "employees," a legion of 200 homeless cats roaming the grounds after sunset. Although it would seem that the park should get rid of the cats, they perform an important role: destroying rodent populations. The animals are well cared for. Disney spays and neuters adults, and gives kittens to shelters. Cat feeders are located throughout the park. The cats, for their part, are well behaved and try not to show up during the daytime. And even if a pussycat looks at you from behind a model of Matterhorn, according to Disney employees, it will cause much less psychological trauma than if you see a rat running down the main street.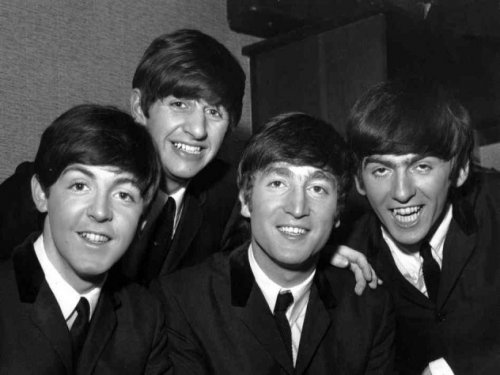 5. The Beatles The Beatles don't need much introduction. Unfortunately, their infighting was as well known as their hits. They fought over financial advisors, George Harrison slept with Ringo Starr's wife, John Lennon wanted a solo career with his mistress Yoko Ono: things got out of hand. It actually ended in 1970, but the legal battle lasted until 1974. On December 29, 1974, while vacationing at a Polynesian resort in Walt Disney World with his family, John Lennon finally signed the documents that broke up the Beatles forever.
4. Kim Jong-Nam For many decades, North Korea was considered something of an "evil empire," and its leaders looked like a cartoonish exaggeration. There seemed to be no limit to Supreme Leader Kim Jong-Il's superhuman extravagance. He was rumored to consume $75,000 worth of Hennessy cognac every year, to own over 17 mansions, and (according to the North Korean state website) to never defecate. Once, he kidnapped a couple of directors to make him his own version of the Godzilla movie. So it's not at all surprising that his sons have the same tendencies.
As children and using fake IDs, the current ruler Kim Jong-Un and his brother Kim Jong-Chul visited Tokyo's Disneyland. In 2001, Kim Jong-Nam's eldest son embarrassed the family (and forever abandoned his hopes of becoming the heir to North Korean power) when he was caught using a fake Dominican passport to travel to Japan and visit Tokyo Disneyland himself.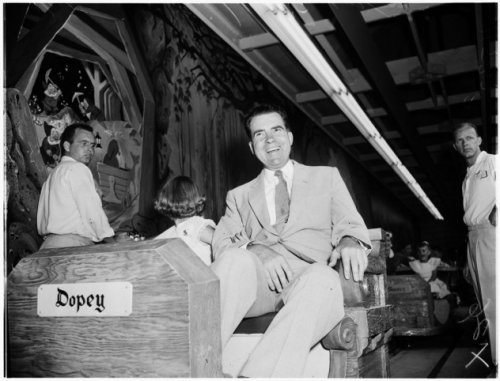 3. Richard Nixon Although Walt Disney World's Hall of Presidents features animatronic figures of all the supreme commanders from George Washington to Barack Obama, few were as deeply connected to Disney as Richard Nixon. He visited Disneyland very often, and the first time he went there with his family was just a few weeks after it opened, when he was still vice president under Dwight Eisenhower. But his most epic Disney moment took place in Florida, at Walt Disney World's Contemporary Resort, on November 17, 1973. Standing before hundreds of reporters in the midst of the Watergate scandal, he gave his famous "I am not a crook" speech. But of course he was, and nine months later he gave a somewhat less heated speech announcing his resignation as president.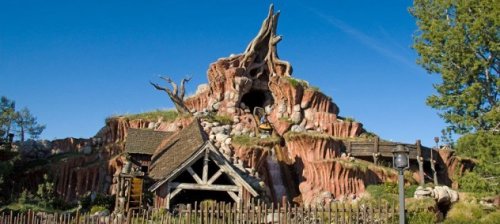 2. Splash Mountain The cast list of Splash Mountain may be unfamiliar, especially to younger readers. The characters were taken from a 1946 Disney movie called Song of the South, which was not released on video in the U.S. because of its overly racist tone. "Song of the South" is the story of Uncle Remus' slave narrator, who tells the story of the clever Brother Rabbit (Brer Rabbit). However, the Splash Mountain attraction has long been known more for its nudity than for any ties to racism.
Beginning in the 1990s, the attraction's guests began a campaign to bare their breasts as the chute log began to bear down for the last time. A camera set up to take souvenir photos caught them red-handed. The photos quickly circulated on the Internet, and a huge number can be found with a simple Google search. Soon, Disney began training its employees to specifically screen these photos, and their numbers went down (although recent staff cuts have breathed new life into the trend). On the other hand – if someone decides to flash their naked bodies in front of the camera while you're in the same chute log, and you let a staff member know about it, you can have another ride, and without a line and without getting your boobs blown off.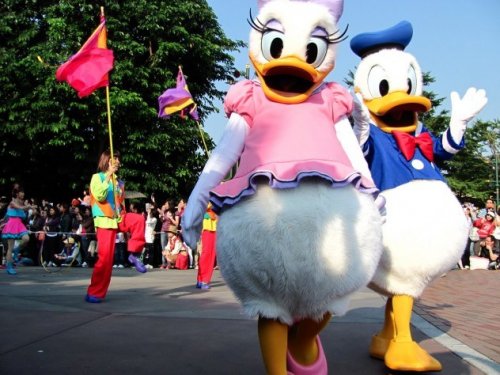 1. groping characters Perhaps the most unusual story associated with Disney parks is the prevalence of obscene cartoon characters. In 1976, a woman filed a lawsuit claiming that one of the three piglets grabbed her (she later withdrew the suit after she was shown that the character's costume arms were impossible to control). In 2004, the actor who wore the Tiger costume was acquitted in a lawsuit for molesting a 13-year-old girl and her mother. In 2011, Disney settled an out-of-court lawsuit with a woman who claimed that a man in a Donald Duck costume grabbed her breasts. What's rather odd is that this phenomenon is by no means one-sided. In 2009, a 60-year-old man named John Moyer was found guilty of a misdemeanor for choosing to grop Brittney McGoldrick, who was wearing a Minnie Mouse costume at Disney World.