Journey to Antarctica
More recently, travel of people to the coldest and farthest continent was limited to scientific expeditions, and to go there alone dared only the real extreme. But the mysterious Antarctica with its icy landscapes and untouched wildlife has always fascinated and beckoned. Pictures of snow-covered expanses, icebergs, penguins, seals and albatrosses attracted strong interest and led to the development of tourism at the South Pole.
The first tours to Antarctica took place in the 1990s, but then they were rare and too expensive. In the 2000's there was a real "boom" and by now the southernmost continent has been visited by more than 50,000 people. True, not many Russians are among them. But gradually the situation is changing, and today a lot of different tours from Russia are organized. There are even cruises to Antarctica completely with Russian groups on board.
Let's tell you what recreational opportunities the continent offers and what places you can visit.
Types of trips to Antarctica
Cruises
Almost all tours in one way or another include a cruise part. This is due to the fact that a long comfortable stay in Antarctica is possible only in the cabins of the ship or other vessel. In addition, moving from place to place without sea (or air) transport is very difficult, and in many cases even impossible.
The cruise usually starts in the port of another country (Argentina, Uruguay, etc.), and then passes along the Antarctic coast and nearby islands with numerous landings. Icebergs, albatrosses, penguins, snow-covered landscapes and interesting entertainment await you. Even polar bathing is available to those who wish.
Express tours
Usually a trip to Antarctica takes a long time – the tour lasts from 11 to 24 days. This is largely due to the fact that you have to cross the Drake Passage between South America and Antarctica by ship, which takes 2 days.
However, those who wish to do so can fly and reach Antarctica much faster. This express tour lasts only 6 days (including the flight) and is suitable for true adventurers. You'll spend a night in heated tents above the Arctic Circle and then another night at the South Pole. You'll be far from the coast, and there are endless expanses of snow all around. A plane will take you to all points, so you won't have to walk long distances through snowdrifts. Because of the cost of renting transportation and fuel, the price of such a trip is much higher than a typical Antarctica cruise.
Expeditions
Feel like a pioneer and ornithologist. Observe king penguins, whales, albatrosses, Magellanic gulls and other birds and animals found nowhere else on the planet. All of this is possible on an expedition ship cruise.
Expeditions last from 14 to 24 days, depending on the chosen itinerary. One of the shortest programs is a cruise to Snow Hill Island on the icebreaker Kapitan Khlebnikov. The island is not far from Antarctica and is famous for being the location for the BBC and Discovery Channel's "Frozen Planet" movie.
The main goal of the expedition is to observe emperor penguins and other local fauna, including seals and albatrosses. Snow Hill Island is covered with mountains, which are crowned with snow caps, so unforgettable impressions of the scenery are guaranteed. In addition to land landings, helicopter trips are also planned.
New Year in the Antarctic
Cruise gives possibility to meet New Year on a comfortable luxury yacht surrounded by unspoilt nature under the bright sun that is shining day and night. After all, when it's winter in Russia, in Antarctica it's the polar day.
In 11 days you'll visit the Drake Passage, the Antarctic Peninsula and the South Shetland Islands, see Paradise Bay, Foster Port and Whale Bay. A New Year's trip to Antarctica includes not only a cruise, but many landings for expeditions to places of interest, sightings of penguins and sea leopards resting peacefully on ice floes.
Where you can visit
Drake Strait.
Travel often takes you through the Drake Passage. Very strong winds blow here and the sea waves are literally bubbling. This is a special place where the southern parts of the Pacific and Atlantic Oceans are connected. And the storms are associated with the powerful Antarctic Circumpolar Current, through which this strait passes.
Another interesting phenomenon waiting for you in the Drake Passage is the large number of albatrosses. You'll see the number of birds grow to several thousand around the ship in a matter of minutes. Your guide will tell you why this happens.
South Polar Circle
Geographically, the Arctic Circle is the last parallel in the southern hemisphere, beyond which the year is divided into polar day and night.
Not every trip to Antarctica includes crossing the South Polar Circle. Most routes are in the northern part of the continent. And yet to have been this far south is an impressive experience that any tourist can put on his or her list of accomplishments. You can cross the southern polar circle as part of a New Year's Eve tour by plane or cruise.
Coves and Bays of Antarctica
It's not just icebergs and snow-covered expanses that await you on the Antarctic continent. The local treasure is the incredibly beautiful bays and coves that can be seen during the cruise.
Whale Bay, which was so named by the British polar explorer Ernest Shackleton in the early 20th century. He saw many whales playing from aboard his ship, and the name was born by itself. You can also watch whales, killer whales and beluga whales as part of your cruise. Nearby are the remains of a former whaling station.
Margaret Cove, located beyond the Arctic Circle. In this place you can enjoy pristine nature, see penguins and seals.
Port Foster Cove, which is of volcanic origin. Located in the Bay of the same name off Deception Island. The bay itself is the caldera of an active volcano that formed the island. Nearby are hot springs, making this place one of the warmest in all of Antarctica.
Paradise Bay and Neko Bay are a world of icebergs and glaciers. At Neko Bay, you'll take a boat ride between the icebergs and then come ashore to observe the local fauna. Orcas, whales, and crab seals may appear here. As you sail through Paradise Bay, you'll see the Argentine Brown Research Station.
Mutton Cove is another spot for animal sightings. It is home to sea leopards, Wedel seals, Adelie, Gentoo and Chinstrap penguins, sea elephants and saker seals.
>Coves and fjords of the Gerlach Strait, where there is a very high probability of encountering whales, because there are their pastures. Also, seals often rest on floating ice floes and huge colonies of penguins can be seen in the vicinity.
Falkland Islands
The Falkland Islands is an archipelago in the southwestern Atlantic Ocean. It is located in the sub-Antarctic zone, and its visit is part of many Antarctic cruise programs. This land is amazing: there are people living next to truly wild nature.
In the Falkland Islands you can:
See unusual penguins – the kind you'll never see in Antarctica. These are red-eyed rockhoppers that gallop briskly over rocks, and macaws with bright tufts of golden hair.
Watch for other animals and birds – black-browed albatrosses, southern petrels, elephant seals and kittiwakes. The Highland Geese, a species only found here, live here. They are carefully guarded, so if you spook them, you get a fine.
Walk the streets and visit the cosy pubs of Port Stanley.
South Georgia
This island is located in the South Atlantic and is the "residence" of the king penguins. It is the rarest and most beautiful of the penguins, and for many people, these animals are the main focus of travel to Antarctica.
Life is boiling on South Georgia. In addition to the penguins that will meet you on shore, there are millions of seals and elephants. Albatrosses nest in the tall grasses and whales swim off the coast.
South Shetland Islands.
Another place to see penguins. It is home to Gentoo and Antarctic penguins, which are interested in people and are not afraid of them at all. So they will literally meet you on the shore.
One of the most attractive islands for tourists in this archipelago is Deception, which appeared on the site of a volcano. During the cruise the ship will almost enter the crater and you will see a deserted shore. Steam rises over the island and the coastal waters are unusually warm, so everyone can swim.
South Pole
Several tours to Antarctica include trips to the South Pole. It is 2800 meters above sea level, in the heart of the continent, and tourists can only get there by plane. So the price of such tours is much higher. But still get to the South Pole is quite realistic, even on New Year's Eve.
How to get to Antarctica
There are only two ways to get to Antarctica – by air and by sea. You can start in one of several countries:
Argentina. Most cruises to Antarctica start in the southernmost city on the planet, Ushuaia in Argentina. You have to get there on your own, via Buenos Aires. In some tours, the flight from the Argentine capital to Ushuaia is included in the price, in others it must be paid additionally.
Uruguay. There are tours from the capital city Montevideo.
Chile. Tourists need to fly to Punta Arenas, from where the flight to King George Island is organized.
When to go to Antarctica
When planning a trip to Antarctica, keep in mind the peculiarities of its geographical location:
It is in the southern hemisphere, while Russia is in the northern hemisphere. This means that when it is summer in our country, it is winter there.
Antarctica has polar day and polar night. Since the main purpose of travel is scenery and observation of fauna, it makes no sense to go at polar night, and it is also cold and dangerous.
There are three distinct seasons in Antarctica:
October-November. The first sea cruises to Antarctica are organized in mid-autumn. This is the time of the beginning of the Antarctic spring. During this period, ships are not yet able to enter small bays because of ice shackles, and the weather is unstable, making it difficult to navigate. The penguins begin their mating season in the fall, which is a lot of fun to watch. And this is the main reason to come to Antarctica in October or November. You can also take very beautiful pictures of icebergs at this time, because there is a change of day and night, very beautiful lighting.
December-January. In the midst of winter, the sun is very active, its rays illuminating icebergs and snow-covered landscapes around the clock. Penguins are looking for sustenance for their young, which means that penguins can be observed. The most popular expeditions and cruises take place in Antarctica on New Year's Day. In addition, the South Pole is warmest at this time, so overnight trips with overnight heated tents are organized there.
February-March. In late winter and early spring, the Antarctic cruise season ends. There is less and less sunshine, but that doesn't stop you from watching seals, baby penguins and flocks of whales.
How much does it cost to go to Antarctica
Vacations to Antarctica are very expensive. The minimum cost of a cruise to Antarctica from Russia is €5,800 per person for 11 days. Prices for trips by plane are much higher – from $51,250 for a six-day tour with an overnight stay at the South Pole.
The cost of the trip includes different services depending on the program. Their list should be specified when planning the trip. Usually the price includes:
Hotel and shipboard accommodations;
meals;
Expeditionary jacket and boots for disembarkation ashore;
services of guides, lecturers, informational materials;
port charges;
services of expeditionary group and guides.
The cost of the program does not include visa and insurance, flight to the city where the trip begins.
Visa and flight prices are also high. No matter what region of Russia you live in, you have to fly via Moscow. The only way to save money is to buy a ticket in advance. If you are going to go on cruise to Antarctica in winter 2020-2021 it is recommended to buy ticket in summer 2020 or even earlier – as soon as the flight schedule appears.
Such a high price of the trip is due to the remoteness of the continent, difficult weather and navigation conditions, poorly developed tourist infrastructure and a number of other factors. But the trip is really worth it. After all, only here you can swim among the icebergs, watch the king penguins and find yourself among the endless expanses of snow.
South Pole Tours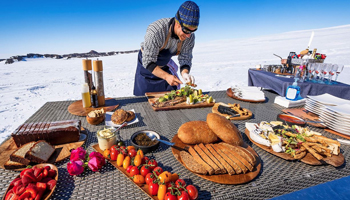 Fly to the South Pole and the emperor penguin colony via the luxurious Whichaway camp
A chance to visit the South Pole and the Emperor Penguin colony in the depths of the continent surrounded by luxury: fly to Antarctica on a private Gulfstream 550 and stay in the most luxurious and remote camp on the planet.
5 696 032 ₽ 92 500 $
Dates
Duration
Cost
Details
November 29, 2022 – December 7, 2022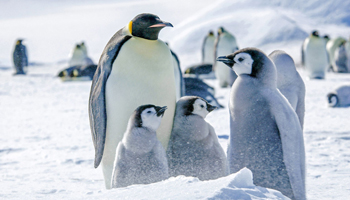 Visit the Emperor Penguin colony and fly to the South Pole
A unique opportunity to leisurely watch and photograph Emperor penguins, the largest members of the penguin tribe! Their height reaches 120cm. Only a few have been to Antarctica to visit the colonies of "emperors" deep in the continent.
4 649 194 ₽ 75 500 $
Dates
Duration
Cost
Details
December 4, 2022 – December 13, 2022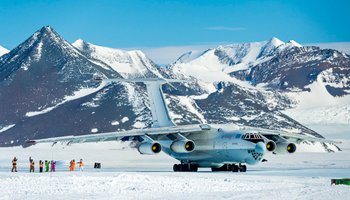 South Pole Flight
One of the most famous stories in the exploration of Antarctica is the fierce and desperate contest between Scott and Amundsen to see who would reach the South Pole first. More than 100 years have passed since the first explorers reached the South Pole, but humanity's interest in Antarctica has not diminished at all, but rather is growing more and more.
3 155 910 ₽ 51 250 $
Dates
Duration
Cost
Details
December 7, 2022 – December 13, 2022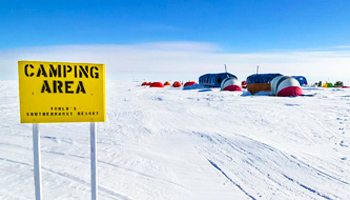 A Night at the South Pole
The South Pole is the Holy Grail of polar explorers. This journey to the center of Antarctica, the southernmost point on our planet, will be remembered for years to come. And the night at the South Pole will be your most memorable adventure.
3 392 988 ₽ 55 100 $
Dates
Duration
Cost
Details
December 29, 2022 – January 4, 2023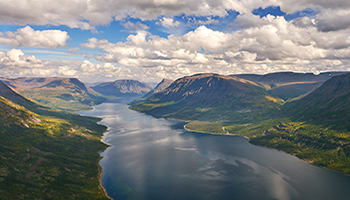 Early bird discount
September 10, 2022 to September 21, 2022
cruise on the ship "Maxim Gorky" on the Yenisei river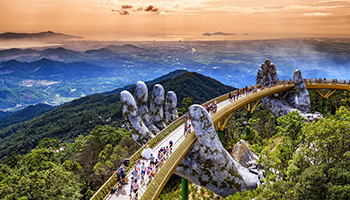 3 October 2022 – 13 October 2022
Amazing Vietnam
South Pole Tours
The South Pole discovery is connected with the fierce race of two explorers: Robert Scott and Roald Amundsen. Only one of them, Amundsen, managed to make it back alive. More than a century has passed since then, and the Pole has become accessible not only to severe polar explorers and scientists, but also to ordinary tourists. If you are physically fit, the Travel Club Special invites you to take a tour to Antarctica, during which you will not only visit the penguins but also the lowest point of the planet.
How does it go to the South Pole?
To visit the North Pole, you can tour in a comfortable icebreaker cabin, but excursions to the South Pole are only possible by plane, which is why their high price. The trip begins in Punta Arenas, Chile, from where tourists will go to a special acclimatization camp. Everything you need for comfort is provided here: warm tents, cots, sleeping bags and delicious meals.
Union Glacier Camp is a real small town located near the colony of emperor penguins. During the acclimatization process, campers can constantly visit the funny feathered birds and observe their life. Our guides will tell a lot of interesting facts not only about the birds, but also about Antarctica in general, will introduce the history of the South Pole discovery and explain how the journey will go further.
The flight to the pole consists of two three-hour flights with a little refueling en route. There is a ceremonial sign at the destination, and nearby is the American Amundsen-Scott polar station, which we will definitely visit. Here you can not only learn more about the lives of Antarctica's explorers, but also buy souvenirs. Upon return to Union Glacier Camp, campers will receive certificates of reaching the South Pole and a celebratory dinner, and the entire group returns to Chile another day later.
The program of the trip may vary depending on the weather conditions, because on this continent they can be unpredictable. Alternative journeys are also available, for example via Cape Town and accommodation at the fashionable polar camp Whichaway Camp.
What's included
The price of a trip to the Earth's South Pole includes:
informative briefings and informative lectures;
Transfers to and from the airport;
flights to and from Union Glacier Camp, the South Pole;
Camp meals, including a holiday lunch;
accommodations at Union Glacier Camp;
active excursion programs during the acclimatization period;
certificate of reaching the South Pole;
guide services and medical supervision.
Separately paid for telephone, road to Chile, additional entertainment and souvenirs during the trip and acclimatization, medical insurance, which includes evacuation from hard-to-reach places. If you want to stay longer in South America, the rest of your stay and the program will also have to be paid for yourself. If necessary, we can help with accommodation and entertainment arrangements.
For a more detailed list of options, included and not included in the price of the expedition to the South Pole, get in our office, by phone or online.
Travel Programs
Travel Club Special offers several programs with South Pole accommodations:
Tours from Chile with accommodations at Union Glacier Camp and a visit to the Imperial Penguin colony;
Luxury tours from Cape Town with accommodations at Whichaway Camp and a visit to the Emperor Penguin colony;
Overnight tours to the South Pole.
Choose the right itinerary and discover an amazing world of icy mountains, funny penguins, freezing temperatures, and harsh winds.
Answers to popular questions about touring to the South Pole
What documents do I need to prepare?
You don't need a visa to travel through Chile. You will need the trip itself, a valid passport and an international health insurance policy that covers evacuation from hard-to-reach places. If the child travels without parents or with one of them, you need a notarized power of attorney with a notarized translation into Spanish or English.
Do I need special physical training?
No, standard travel is available to any physically fit person. If you have a chronic illness, it is advisable to discuss it with your doctor beforehand. Additional entertainment (e.g. climbing a mountain) requires at least basic training.
What clothes should I take with me?
Clothing and shoes must be designed to stay in conditions of sub-zero temperatures and strong winds. It is recommended to wear at least three layers of clothing: thermal underwear, middle layer and outerwear (water- and windproof jacket, pants). Be sure to have a warm hat with ear protection, as well as a scarf covering the lower half of the face. The eyes are protected by special dark glasses, and 1-2 pairs of gloves are worn on the hands. You can rent set of outer clothing for polar climate. For more information please contact our managers.