Top 10 Health Resorts in Europe – which one to choose? Part I
Here, the treasures of nature and miracles of medicine make you question the truth of the expression that health can't be bought.
When you want to spend your long-awaited vacation with health benefits, spas with healing waters, mud baths and massage come to mind. These thoughts were shared by the inhabitants of the ancient world, so the old Europe is well aware where the richest in minerals of water and air, full of iodine.
1. Montecatini Terme, Italy
Photo: http://www.russkyklub.com
The largest and most famous health resort in Tuscany, which was very popular among European nobility in XVIII century. The local thermal springs of chloride-sulfate-sodium water are indicated for treating diseases of the musculoskeletal system, upper respiratory tract, and digestive problems. A number of centers offer massages, rehabilitation courses and therapeutic gymnastics, and there is also an unusual solarium, in which you can sunbathe in a bathtub with thermal water. Several spas are located right on the main street of the town, walking through which you can admire the Art Nouveau architecture. A day off from your treatment is a good day trip to the historic part of town, situated on a hill, from which you can admire the surrounding villages and fields.
2. Rogaška Slatina, Slovenia
Photo: http://www.visitalps.ru
This small town among the low, but beautiful mountains, has become one of the most popular European spas thanks to its wonderful nature, mild climate and unique mineral water Donat Mg, which is high in magnesium and other important elements for humans. Apart from drinking mineral water, balneotherapy and dietary nutrition are the pillars of treatment here. These measures are especially successful in combating gastroenterological diseases and metabolic disorders. Rogaška Slatina is chosen by lovers of quiet, peaceful places for family or solitary holidays. There is little nightlife, but good opportunities for useful physical activity: playgrounds, mini-golf, tennis courts, bike rentals.
3. Szechenyi Spa in Budapest, Hungary
Photo: http://ru.szechenyifurdo.hu/
This place has several epithets beginning with "the most", and deservedly so: the largest balneological complex in Europe, the most popular in Hungary, with the hottest spring in Europe (+77°). The bicarbonate-sulphate-calcium-magnesion water with sodium ions, as well as fluoride and boron microcomponents helps cure diseases of joints, digestive tract, kidneys, and respiratory organs. The modern renovated Szechenyi complex is a huge area with beautiful architecture, including 11 baths and 5 swimming pools. The guests are offered mud poultices, Turkish and Finnish steam baths, salt and contrast baths, and all kinds of massages.
4. Karlovy Vary, Czech Republic
Photo: http://www.karlovy-vary.cz
Once, Johann Bach, Niccolo Paganini, Karl Marx, Ivan Turgenev and other famous personalities rested in the 13 famous springs of Karlsbad. The discoverer of the spa for our compatriots was Peter the Great himself, who was very fond of the "treatment on the waters". The pride of Karlovy Vary is its thermal springs, containing calcium, potassium, magnesium, iron, lithium, bromine and other beneficial substances. Local professionals successfully cure diseases of intestines and stomach, liver and bile ducts, as well as metabolic disorders. Therapeutic physical training, various kinds of massage, electro- and light therapy, mud baths, and many other procedures are at the guests' disposal. However, people come here not only for health, but also for the special atmosphere of the XIX century, which smells from the external decoration and a measured way of life.
5. Bad Gastein, Austria
Photo: http://superski.ru
Located in a valley at an altitude of 1,600 meters, the main feature of which – the possibility of combining skiing with a recovery in the thermal springs. It is luxurious and justifiably expensive. The beautiful architecture of the XIX century is next to the most modern buildings, the surroundings offer wonderful views. And the waterfall, which is right in the heart of the resort, never fails to impress visitors to Bad Gastein. In addition to the thermal springs, the resort also offers radon baths, salt mines, spas and a multitude of other procedures.
6. Baden-Baden, Germany
Photo: http://www.feeria.kh.ua/
At the end of the 18th century a small town in southern Germany has become a kind of summer capital of Europe, because all European high society was flocking here to drink therapeutic water and improve their health. Modern Baden-Baden is famous for its Roman-Irish baths, which involve alternating hot humid steam and hot dry air, and then cooling in pools with thermal water of different temperatures, massage and douches. This procedure is considered one of the most effective forms of balneotherapy. Having strengthened your health, you can go for a walk through well-groomed parks or cozy streets by old houses, visit local theater, Philharmonic Hall or museum.
7. Mineralnye Vody, Russia
Photo: https://otdoxnite.ru/
The city is a major transport hub of the Stavropol Territory and serves as a gateway that brings thousands of tourists to resorts in Zheleznovodsk, Lermontov, Pyatigorsk, Essentuki, and Kislovodsk. Ironically, unlike its neighbors, there are no curative springs in Mineralnye Vody itself, but there are many health centers with a variety of recreational procedures in the vicinity. These centers specialize in treating ulcers and gastritis, diabetes and obesity, diseases of the liver, kidneys and nervous system. But even if you have no specific health complaints, it is worth visiting local health resorts just for the therapeutic mud and wonderful climate, which will cleanse the body of toxins and strengthen the immune system.
8. Vichy, France
Photo: http://frenchtrip.ru
The thermal waters of the beautiful town of Vichy were known to the ancient Romans. The second wave of popularity came to them in the XVIII-XIX centuries. Nowadays the modern resort with luxurious parks and the largest in Europe mineral baths is valued all over the world. The local mineral waters belong to the category of hydrocarbonate-sodium waters. They are applied in treatment of diseases of musculoskeletal apparatus, digestive organs, metabolic disorders. Health resorts of Vichy offer carbon dioxide baths, mud treatment and incredibly relaxing four-hand massage under the mineral shower. Some centers separately specialize in complex programs lasting two or three weeks.
9. Pärnu, Estonia
Photo: https://www.booking.com
A large resort city on the Baltic coast, which is famous for its spa centers, beautiful parks and sandy beach by the clear water. Although Pärnu is the fourth largest city in Estonia, it is best visited on foot, as the old town and the coastal area, which is not very large, are the main attractions. The Pärnu spa specialises in prevention and treatment of diseases of the bones and joints, heart and blood pressure, peripheral nervous system as well as lung and skin diseases.
10. Druskininkai, Lithuania
Photo: https://www.tpg.ua
Druskininkai was considered the best resort in the Baltics in the 19th century, and during the Soviet era the party "cream" rested here. Having survived a period of oblivion in the 1990s, the town has regained its former glory: the infrastructure has been improved, a large water park built and hotels renovated. Mineral springs, healing muds and luxurious coniferous forests are the resort's main pride: due to them the local air literally becomes healthy: phytoncides, emitted by pine trees, disinfect the air and destroy pathogenic microbes and bacteria.
Medical tourism in Europe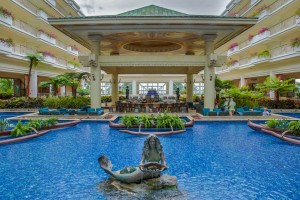 If in the old days, many tourists traveling abroad went solely for recreation and sightseeing, nowadays relevance in such trips is the care of his health. This is why therapeutic tourism in Europe is gaining momentum.
The overall objective of recovery tours is treatment of this or that pathology, as well as its prevention. The branch of medicine, which studies medical tourism is called health tourism. Considering this, European health tourism can be divided according to the types of resorts.
Types of medical tourism
Собираетесь в путешествие? Бронируйте отели на Яндекс.Путешествиях и экономьте 10% с нашим промокодом. Просто перейдите по нашей ссылке и введите промокод YT-ADM-96970398 при первом бронировании. Торопитесь! Промокод действует только в сентябре. Забронировать отель ->>>
Balneological . The main therapeutic factor is the mineral water.
Climatic . For treatment are used features of climate, temperature regime and the air, having those or other useful properties: – mountainous, because the thin air is useful for the prevention and treatment of cardiovascular and pulmonary diseases, tuberculosis. – Seaside, whose main therapeutic factor is the sea air, useful for bronchopulmonary pathology and for general strengthening of the body. – Deserts, where the water evaporates from the body, useful for kidney diseases.
Mud resorts are recommended for diseases of the musculoskeletal system. The properties of the muds are not lost even during transportation.
Combined (universal) – includes a combination of several therapeutic factors.
The most popular medical tourism is in Europe. Local clinics and sanatoriums have long recommended themselves as the best. Qualified and experienced specialists, excellent environmental conditions, cutting-edge modern equipment contribute to the fact that recovery tours are so much in demand here. Some of the most popular European destinations for medical tourism are the foothills of the Alps (Austria, Germany, Vichy in France, Northern Italy), the western part of the Czech Republic (Karlovy Vary), Hungary, the Dead Sea of Israel…
Don't miss: What is the health benefits of sea air?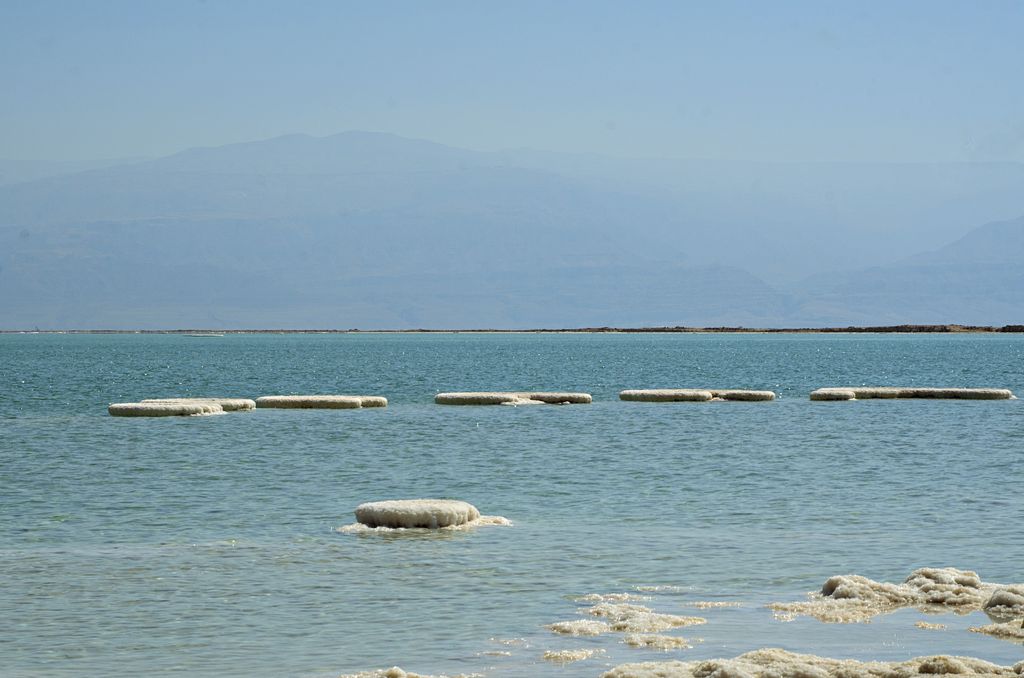 Europe's Resorts for Health Tourism
Austria
Besides the mountain lakes, picturesque peaks and mild climate, the country is famous for its excellently developed health care system. Here there are treatment and recovery resorts with saline, iodine, radon, and sulphurous mineral waters applied for treatment of various pathologies by balneotherapy. The most famous Austrian resorts are Bad Gastein, Bad Blumau, Bad Ischl, Laan-an-der-Taia, Leipersdorf.
Don't miss: Cheap hotels in the center of Vienna
Germany
Picturesque and eco-friendly places, thermal springs, therapeutic mud and mineral waters attract people from many parts of the world to Germany. Baden-Baden may be considered the Mecca of European therapeutic tourism. Local springs are rich in trace elements (zinc, cobalt, copper) and minerals (magnesium, caesium, manganese, lithium, etc.). Other German resorts include Scheidegg, Bad Füssing, Bad Telz, and Hindeland.
France
Some of the most expensive medical resorts of Europe are French. They are distinguished by their refinement and high level of service. France is renowned for its thalassotherapy centers and mineral water springs. The most famous resort of the country is Vichy, which has 15 mineral springs. The water from them is recommended for people with metabolic disorders, diseases of musculoskeletal apparatus, digestive organs, depression, fatigue.
Italy
Italy is rich in lakes and surrounded by four seas, making it a pioneer in thalassotherapy and spa industries. Picturesque sceneries and wonderful climate have a favourable effect on restoring the psychological comfort of visitors, which is very important for an effective recovery. Northern Italy hosts major private clinics known for innovative diagnostic methods. The most renowned resorts of the country are Abano Montegrotto, Abano Terme.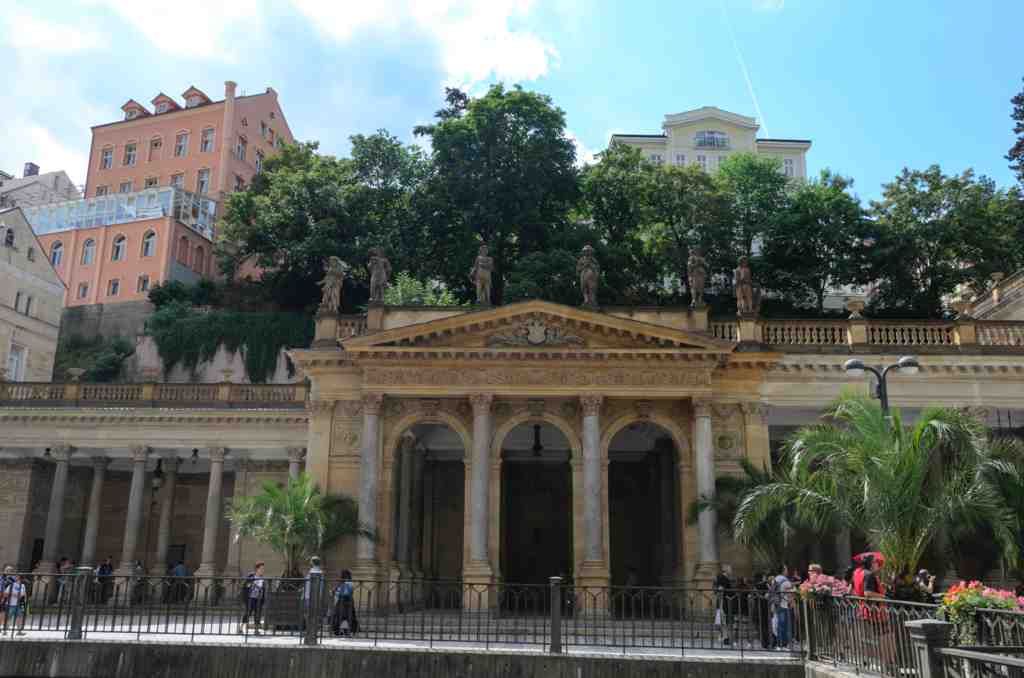 Czech Republic
The Czech Republic is justly called the state of mineral healing springs. Its sanatoria in Karlovy Vary are world renowned because they offer successful treatment of gynaecological pathology, metabolism disorders, diseases of musculoskeletal apparatus and digestive organs. The therapeutic muds and peat are also used here. However, treatment tours to the Czech Republic are not limited to this resort. Those wishing to improve their health may be advised Marianske Lazne, Třeboň, Teplice.
Hungary
Hungary is renowned for a large number of thermal springs and excellent infrastructure. Well-known baths are Harkany, Lake Heviz, Miskolc-Tapolca, Budapest, Debrecen.
Read also : What to see in Budapest
Israel
The Dead Sea has long been known for its healing properties. Filled with minerals and salts of the water can get rid of dermatological diseases, bronchial asthma, pathology of the joints.
Therapeutic tourism in Europe is a great opportunity to relax, and at the same time to improve their health and live a full life.