Goa – a small but attractive area of India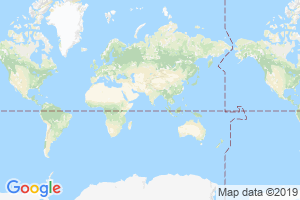 Goa is the smallest of the 28 Indian states. It has an area of 3,702 km 2 , stretching from south to north for just over 100 kilometers, and is only 65 kilometers wide. Goa is located in the center of the west coast of India and is one of the most sparsely populated areas of the country. Goa lies adjacent to the state of Maharashtra in the north, with Karnataka to the south and east, the west is a continuous coastline of 101 kilometers, washed by the Arabian Sea. The eastern border of Goa is at the same time the beginning of a mountain plateau, which turns into a chain of mountains called the Western Ghats (Sahyadri). Actually the state of Goa is a narrow strip of land, dividing the sea and the mountains, the entire coastline of which seems to be cut by the mouths of rivers and rivulets that carry their water into the ocean from the red spurs of the Western Ghats. The largest rivers of Goa, the real arteries, are the Mandovi, the Zuari and the Chapora. Here is a guide to Goa for you.
Few inhabitants of the state of Goa speak Konkani, which was recognized as an official language in 1975 and is spoken in western India (in the states of Goa, Karnataka, Maharashtra and Kerala). Konkani has common roots with Gujarati, Marathi and Hindi. However, due to the centuries of Portuguese protectorate over Goa, a part of the population today is still fluent in Portuguese. Not to mention English: the hippies who came to love the state in the middle of last century brought with them not only marijuana and guitars, but also the English language. The centuries-old power of Europeans did not pass in vain for Goa: the state's population is more educated, has a higher income and a better standard of living than the inhabitants of other parts of India.
The capital of the state of Goa – Panaji (Panjim), is located 30 kilometers from the airport Dabolim, the largest city of the state is Vasco da Gama.
Thanks to its many kilometers of beaches, Goa has become a world-famous resort. In our guide to Goa, we will tell you a little bit about why it has become so.
Geographically, the state is divided into North Goa and South Goa.
The part of the state that is called North Goa has a higher population density and fewer hotels, mostly at the 2 to 3 star level. Since the beaches in these places consist of gray sand, which is far from white, and the sea water is opaque, rest in Goa (as many say) in its northern part is inexpensive, coming here are low-income Indians and foreign students, as well as supporters of budget recreation and lovers of the so-called party trance. It's no secret that it was in the resort of North Goa where the music style "Goa-trance", which is world-famous today, was born. So if you are a fan of this style of music, then consider that the "visa to Goa" is provided to you and you easily get into the local atmosphere. Therefore, the northern part of Goa is famous for its democratic views, a variety of holidaymakers and incendiary trance parties on the beaches. Especially popular among fans of electronic music "goa trance" beach Vagator with located in the neighborhood discos Titos and Mambo, as well as the beach Anjuna, known for its eponymous "flea market" – a real paradise for fans of Indian exotica.
South Goa, where the sand on the beaches gets from golden to snow-white shades, has more expensive hotels and a slightly different philosophy of rest. Hotels located in the resort of South Goa are quite expensive – 4-5-star, immersed in the emerald greenery of gardens. Tropical thickets in the region of South Goa begins just beyond the sandy border. The beaches are often deserted, there is no cow – an untouchable Indian animal, standing knee-deep in water among the bathing tourists, as in the north of the state. Rest in South Goa is respectable and relatively expensive, especially by Indian standards. The regular guests of local hotels – wealthy Indians and foreign bourgeois, who do not consider the prices in this paradise corner of India beyond the clouds.
However it is fair to say that whichever area of this fabulous place as a resort of Goa you would not have chosen as a place for rest, you are always guaranteed to find a place to stay in accordance with their own demands and the amount of money in the purse – from a private house to rent for 200 dollars a month to a palm leaf hut for 80 rupees a day. And the time of the trip you can choose any – such a concept as the tourist season in Goa does not exist, high and low seasons are important for spoiled clients travel agencies, for which a holiday in Goa is unlikely to have to taste. So whether it's a lively North Goa, or a sedate South Goa, you'll have fun and you're sure to have a wonderful time in Goa.
Administrative center: Panaji Founded: May 30, 1987 Area: 3,702 km 2 Population: 3,104,600 (2017) Official website: https://www.goa.gov.in/
Flight time: (charter flights) from Moscow – 7 hours 30 min. from Saint-Petersburg – 7 hours 50 min. from Kazan – 6 hours 10 min. from Ekaterinburg – 6 hours. from Novosibirsk – 5 hours 30 min.
Goa is famous not only for its beaches. The nature of the foothills of this amazing place is striking in its diversity: lakes, waterfalls, islands, palm groves and mangroves with a huge number of exotic animals, and of course, unique plantations of spices. All this is not the last reason why a holiday in Goa becomes a golden dream of tourists from different countries. And after reading the guide to Goa, the vacation in this corner of India will become even more interesting for you. By the way, do not forget to reset your watch – the time in Goa is different from many parts of Russia, the time zone of the state is +5:30 to the world time.
How to get there
Do I need a visa to Goa?
Goa is not a separate country, as many people think, and not even an island (this is an opinion of not very geographically savvy tourists). It is a state in India and, accordingly, you need a visa to visit Goa. Indian visa is issued in the consular section of the Indian Embassy in the Russian Federation, as well as through a special website.
Flight to Goa
From Russian cities in the winter season (the most touristic time for the region) fly charters from various airlines. As a rule it is almost all Russian cities with a population of one million and more inhabitants. There are different airlines from Moscow to Goa, and in the regions there are also several carriers. In most cases a charter flight ticket is sold together with a travel package (flight, hotel, transfer, insurance). The following Goa tour operators can help you: Biblio Globus, Southern Cross, Megapolyus Tours, Pegas Touristik, Russian Express, Sunrise Tour, and Southern Cross.
As for regular flights, Aeroflot airline operates regular flights on the Indian route only to Delhi and Mumbai, flights to Dabolim airport are seasonal, and, as mentioned above, are not only operated by Aeroflot. In any case, independent tourists traveling without the help of tour operators can get there with a connection in major Russian cities (if charter flights are sold), or through Delhi, as well as through hubs of Middle Eastern states – Doha, Dubai and others.
Flight time to Goa
If you are interested in how long it takes to fly from Moscow to Goa, you can refer to the special material on this topic. If it is lazy to click on the link, the average flight time from Moscow to Goa is 7 hours 30 minutes, from St. Petersburg – 7 hours 40 minutes, from Ekaterinburg – 6 hours 30 minutes. Average flight time is given for charter flights, connection with a regular flight will depend on the city of connection and its duration. But using the information about flight times and knowing the connection time you can calculate the approximate time for your flight even with a connection.
Climate and weather in Goa
Goa has a climate divided into three seasons: winter, summer and rainy season. Winter lasts from October till May, the average temperature during the day is around +21…+30 degrees but the nights can be quite cold.
This dry season is considered the most suitable time to travel to Goa. After the Holi festival, which is celebrated in March, the climate in Goa can be characterized as summer, the temperature becomes consistently high – 26-35 degrees Celsius.
At the beginning of the season, the weather is very comfortable; closer to May, the heat intensifies in anticipation of the rainy season. Tourists from Europe, as a rule, visit Goa from October to March inclusive, Russians and Israelis – from September to April.
The rainy season, or monsoon season, in Goa begins in June and lasts until September. During this time, the humidity increases, tropical downpours are daily, sometimes the rain does not stop for several days in a row.
Because of the heavy rains in summer, the period is considered unfavorable, and a decline in tourism, although the water temperature in the resorts of Goa is consistently above +27 degrees.
Weather forecast
Weather in Goa by Month
Temperature during day, °C
Temperature at night, °C
Water temperature, °C
Precipitation, mm
January
26
24
26
February
26
25
26
1
March
29
28
27
5.1
April
29
28
28
15.2
May
29
29
28
73.3
June
28
28
29
1408
July
27
27
28
1492
August
27
26
27
1327
September
27
26
27
151.4
October
28
27
27
148.6
November
28
27
27
29.2
December
27
25
28
0.2
Reviews by Month
Goa Photos
Transport
There are several ways to get around Goa: the first is of course a cab. Goan cab drivers have no idea of the meter, therefore the price for a trip must be negotiated in advance, after finding out in advance the approximate cost at the hotel. Bargaining is not only appropriate, but also obligatory. The second popular means of transportation is a rickshaw. Rickshaw carriage may be based on a bicycle in the old fashioned way, or more modern, based on a scooter or motorcycle. The bicycle rickshaw has certain disadvantages: it is difficult to climb up hills, and watching the suffering of the poor driver is considered inhumane by many tourists. Motor rickshaws have no problems with speed and hills, but, as a rule, working on old motorcycle engines, motor rickshaws spew huge black clouds of exhaust gases. In any case, a rickshaw ride in Goa is definitely worthwhile – it will help you feel the special Goan flavor.
It is quite widespread in Goa and transport rental. Rent a good thrifty bike will cost the tourist $ 60-100 dollars a month, which, by our standards, is considered mere pennies. With the rental of motor transport is more complicated – to rent a car, the tourist must make a fairly large deposit, which, more often than not, does not suit the public vacationing in Goa.
With the rental of boats in Goa, on the contrary, there are no problems at all. Yachts, boats, jet skis and catamarans are offered for a small sum on any beach a hundred kilometers of Goan coast.
Goa has an international airport, Dabolim, which is served by many of the world's leading airlines. Also Dabolim is connected by air routes to all major airports in the country, for example, from Mumbai to Dabolim is only an hour flight.
Culture
The culture that has developed historically in Goa has led many to refer to it as "fake India" and "the island of Goa. The latter notion refers, of course, not to the geographical, but precisely the cultural peculiarity of this state.
According to Indian legend, Goa was created by the god Parashurama, who was the sixth incarnation of the god Vishnu. Standing on a mountaintop, he fired an arrow from a bow into the sea and then ordered the sea abyss to retreat to the place where the arrow landed. Thus the Goan coast was formed, on which Parashurama settled about a hundred Brahmin families.
However, other gods did not neglect Goa either, as the Indian epic testifies. It was here, on the Goan coast, that god Shiva lost a game of dice to his wife Parvati, after which he was in exile in Goa for some time, limply begging forgiveness of his austere wife. And, frankly, Shiva is understandable: who would refuse to be exiled to this paradisiacal place!
The Portuguese, who came to love the coast of Goa in 1510, have their own version of the origin of its name: the Portuguese navigator Alfonso de Albuquerque, seeing the golden beaches from the deck of his ship, exclaimed: "Wow!". But from the excess of emotion the brave commander choked on his port, and everyone heard: "Goa! That was the name of the place ever since.
However, the first European, who stepped on the shores of Goa, was Vasco da Gama in 1498, as evidenced by the name of one of the largest cities in Goa. From 1510 the then capital Old Goa became a cultural center and the main metropolis for the Portuguese colonists. Portugal took over a vast territory from Mombasa in Africa to Macao in China. The heyday of Goa was in the period of Portuguese colonization. A mix of customs, blood and religions gave birth to the flavor of Goa, which still attracts travelers from all over the world.
The golden age of Goa ended in the seventeenth century, when the Portuguese monarchy in the Indian Ocean faltered under the onslaught of the Dutch and the English. The capital of Old Goa was in decline, and the grand buildings of Portuguese colonization were in ruins. From the beginning of the nineteenth century Goa was a British protectorate, and from 1964 it became part of the "Union Territory" of India, becoming an independent Indian state only in 1987.
Thus Goa's unique heritage has been shaped by both indigenous Hindu culture and external Portuguese culture, often forcibly imposed. However, this interpenetration of the two cultures has benefited Goa today. Hindu temples (Mangesh in Mangeshi, Mahalsa in Mardole, Shanta Durga in Kavlem) and Catholic churches of the Portuguese missionaries have also found a home in its territory.
Goan music, song and dance, visual arts and handicrafts are all the same rousing blend of the two cultures. Festivities are an integral part of the Goans' way of life. The locals seem to find a reason to celebrate every day. Hindu Jantra, Diwali, Ganesh Chaturthi, Shirigao Jantar, Fatorpa Jatra, European Christmas, St. Francis Xavier, All Saints Day – Goa has so many festivals! All of them are celebrated on a grand scale by the locals and the guests of the state regardless of their religious affiliation.
What to see
Apart from the southern relaxation and the northern drive, Goa has plenty of places worth seeing for sightseers. These include Hindu and Portuguese monuments, temples and churches, nature parks and nature reserves.
You must first visit the Portuguese forts of Aguada and Alorna and the Christian churches, the oldest of which is the Church of St. Francis of Assisi, and the most famous – the Basilica of Bom Jesus, which houses the relics of St. Francis Xavier, the Baptist of Asia. St. Catherine's Cathedral, the largest Christian church in Asia, also deserves special attention. Be sure to take an excursion to Karnataka, where you will definitely be shown the old town of Gokarna and Om Beach, two undoubted gems of the Indian south. With a guide or on your own visit the old and new capital of Goa – Old Goa and Panaji, walk the old streets, admire the magnificent cathedrals and monasteries, created by European architects during the Portuguese colonization. Tourists will find the excursion under the name "Temples of Ponda" fascinating. The tour program includes visits to Hindu temples, tropical fruit farms and plantations of the famous Indian spices, elephant ride.
One-fifth of Goa is occupied by natural parks. There are only six of them in the state, and they were created to protect the amazing natural riches of Goa. For example, one of the pearls of Goan's protected forests – the waterfall Dudhsagar, or "milky ocean" at a height of 603 meters, nicknamed for the milky-white color of the water. The mangrove-covered island of Chorao at the mouth of the Mandovi River, famous for its unique colony of birds, is also worth a visit. Bondla Reserve, the smallest of Goa's nature parks, is located 50 kilometers north of Panaji at the foot of the Western Ghats. The reserve has a beautiful rose garden, botanical and zoological garden with a variety of fauna: elephants, buffalo, leopards, bears, deer, snakes, birds, etc. In the reserve Cotigao you can see many species of monkeys, gaur – Indian buffalo, panthers and gazelles.
Holidays in Goa: All you need to know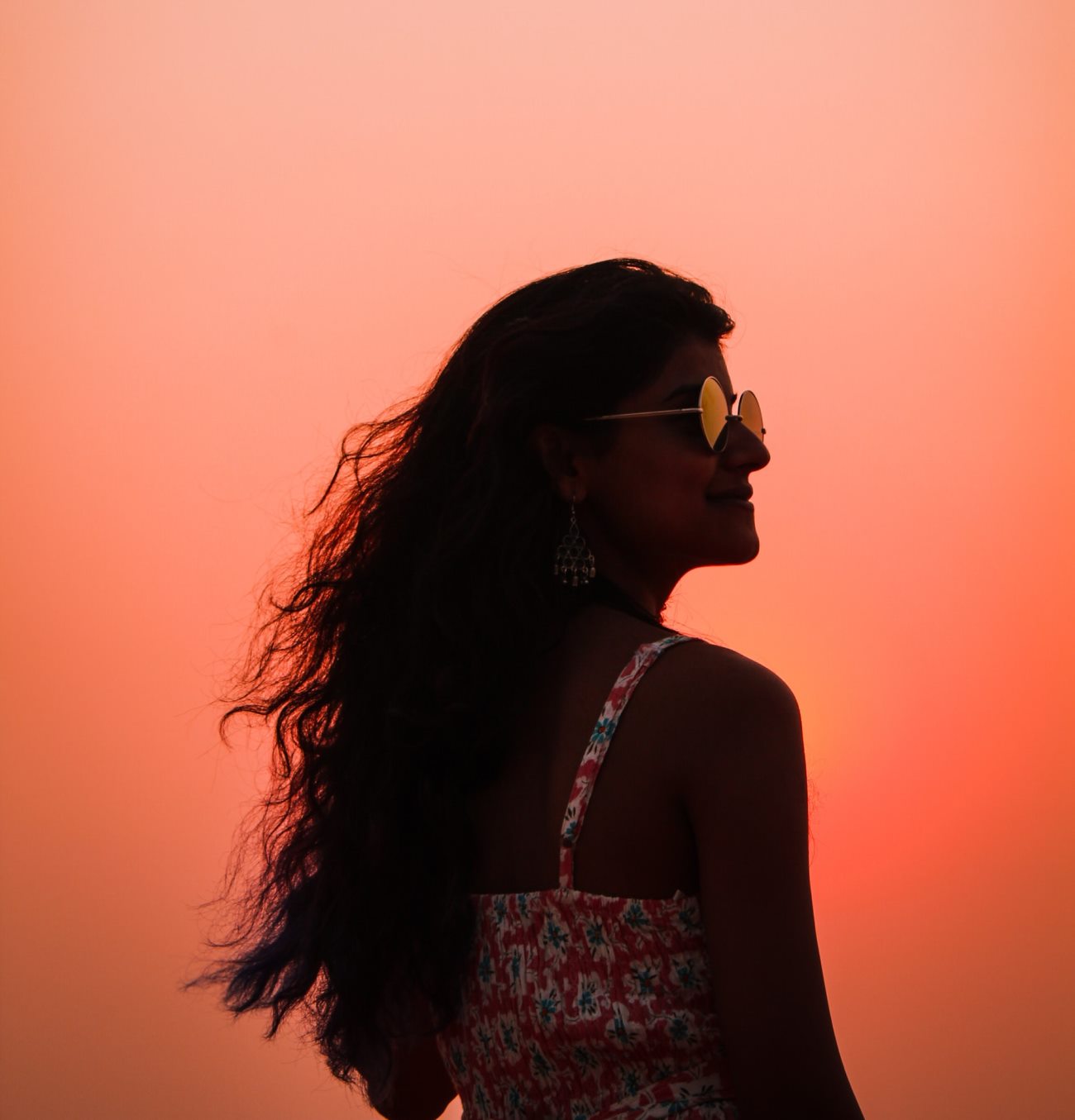 All about Holidays in Goa in 2022! Tourist reviews, pros and cons. Prices for tours, hotels, food. The best resorts and beaches. Useful tips.
India accepts tourists from Russia, and the conditions of entry have been slightly simplified. There are direct regular flights to Delhi. This article provides extra discounted prices on flights and trips. Information about flights and other aspects of holidays in India may not be up to date now, check with official resources. Check the list of open countries to choose an alternative vacation destination.
Goa is the smallest, most Europeanized and most touristy state in India. After a holiday in Goa, some imbued with eternal love, some even go to live, and some more do not be lured by the gingerbread. We will tell you everything you need to know about a holiday in Goa, and you decide – go there or not.
Contents:
Exchange rate: 1 Indian rupee (INR) ≈ 1 RUB.
When it's best to go to Goa.
High season. According to reviews, the best time to vacation in Goa is from November to March . The peak season, when the state is overcrowded with tourists and prices soar – December-February. The weather is perfect: almost no precipitation, the humidity is comfortable. The water temperature is +28. +29 ° C, daytime air temperature +33. +34 ° C, at night about +22. +24°С. Evenings at the sea can be cool, so take a light jacket with sleeves.
Новый год. Гоа в декабре, по отзывам, идеален для встречи Нового года: из холодной зимы вы перенесетесь в жаркое лето. В штате празднуют Новый год и католическое Рождество, поэтому в каникулы здесь туристический бум. Антураж соответствующий: на пляжах снеговики из песка, а местные кустики временно исполняют обязанности елки. Празднуют на дискотеках или у моря. Если хотите спокойного отдыха, то на Новый год в Гоа лучше не ездите: многолюдно, народ откровенно пьяный, пробки на дорогах, и цены на аренду жилья взлетают в 1,5-2 раза и держатся высокими до 10 января. В ресторанах тоже все дороже, чем обычно. Узнайте, как встретить Новый год в Гоа >>
Низкий сезон. Некоторые ездят отдыхать в Гоа в низкий сезон — так можно сэкономить и расслабиться в тишине. Например, в апреле погода еще хорошая, только становится жарче и усиливается ветер, а туристов уже меньше. Посмотрите погоду в Гоа по месяцам >>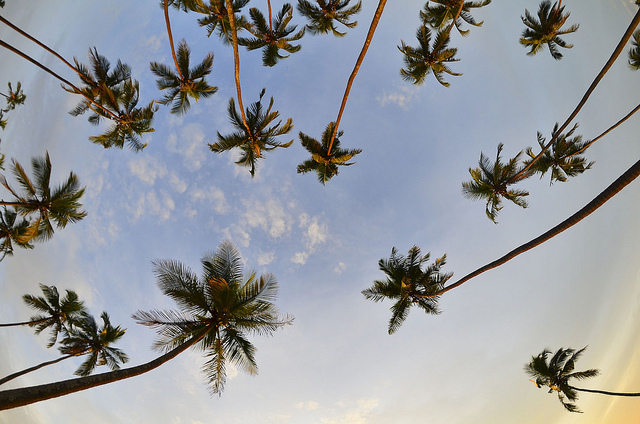 This is the weather in Goa during the high season (Photo: Sergi Hill / flickr.com / License CC BY-NC-ND 2.0)
Tours to Goa in 2022
Prices are for two people with a flight from Moscow.
The most expensive holidays in Goa are on New Year's Day and Catholic Christmas. The prices jump and the lowest prices for tours to the cheapest hotels 1-2* are from 90 thousand rubles per week, and in the 4-5* – from 150 thousand!
In January a week's stay in Goa costs from 40 thousand rubles in budget hotels, and in 4-5* hotels – from 90 thousand rubles. The prices for stays of 11 nights are only a little bit higher – 10-20 thousand, and sometimes they are the same price as the week-long tour!
In February and March tours a little more expensive: a week in a cheap hotel – from 45-50 thousand rubles, in 4-5 * – from 70-90 thousand rubles.
Tip. Always compare the cost of tours for a week and 11 days – sometimes the price is the same or the difference is small. Also look for the hot deals – there are a lot of them in Goa.
Look for last minute tours in Goa at Travelata and Level.Travel – they will find the best deals among the different tour operators. Want to save money? Learn our 7 rules for buying tours online.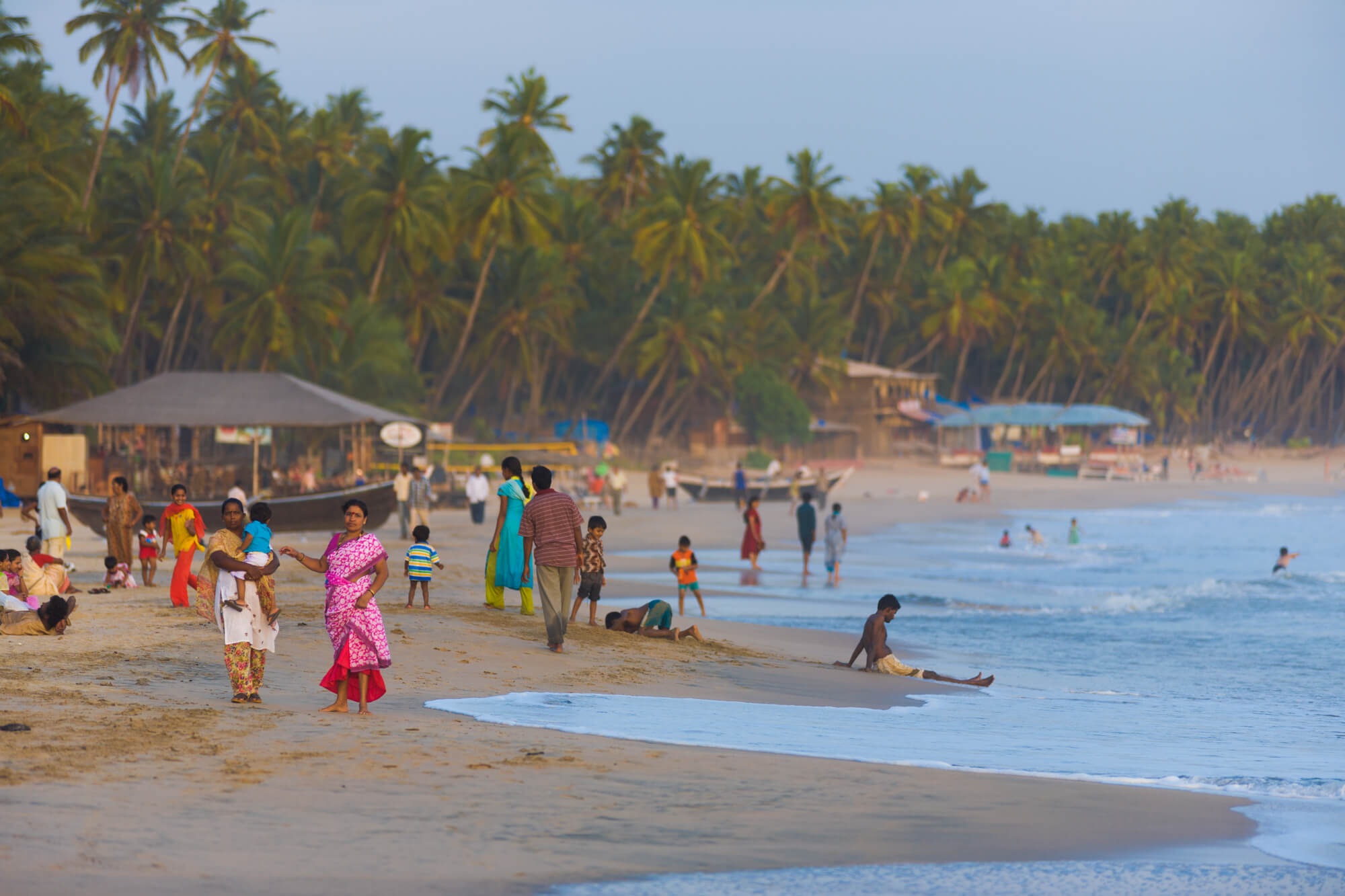 Palolem Beach in Goa. Photo: pius99 / depositphotos.com.
How much do tickets to Goa cost
Minimum airfare to Goa from Moscow and back in winter and spring is 23-28 thousand rubles per person. To fly from St. Petersburg is almost twice as expensive – from 42 thousand rubles. Flights from Voronezh, Novosibirsk, Kazan, Perm, Krasnoyarsk, Ufa and Samara cost between 42-45 thousand rubles. You can easily find cheap tickets on Aviasails. Learn all the secrets of finding cheap tickets.
Insurance. Before your trip to India, we advise you to buy a medical policy for your peace of mind. Take out insurance on the sites Compare.ru or Cherehapa – they compare prices of all major insurance companies. You can choose a policy by the parameters you want and the best price. The policy costs from 450 rubles for 10 days.
Do Russians need a visa to Goa?
Yes, a visa is required. You can get it online, on arrival (if you're flying in a tour) or to make it in advance. According to the reviews, most tourists apply for an electronic visa to Goa online – it's the easiest and the most convenient solution. You send the documents and pay the fee, and you'll get an e-mail document to print and show the officer at the airport. It is valid for 60 days. The price is $100 + $2 for card payments.
Read at the link below how to get an online visa, visa on arrival or regular visa at the Russian embassy and abroad.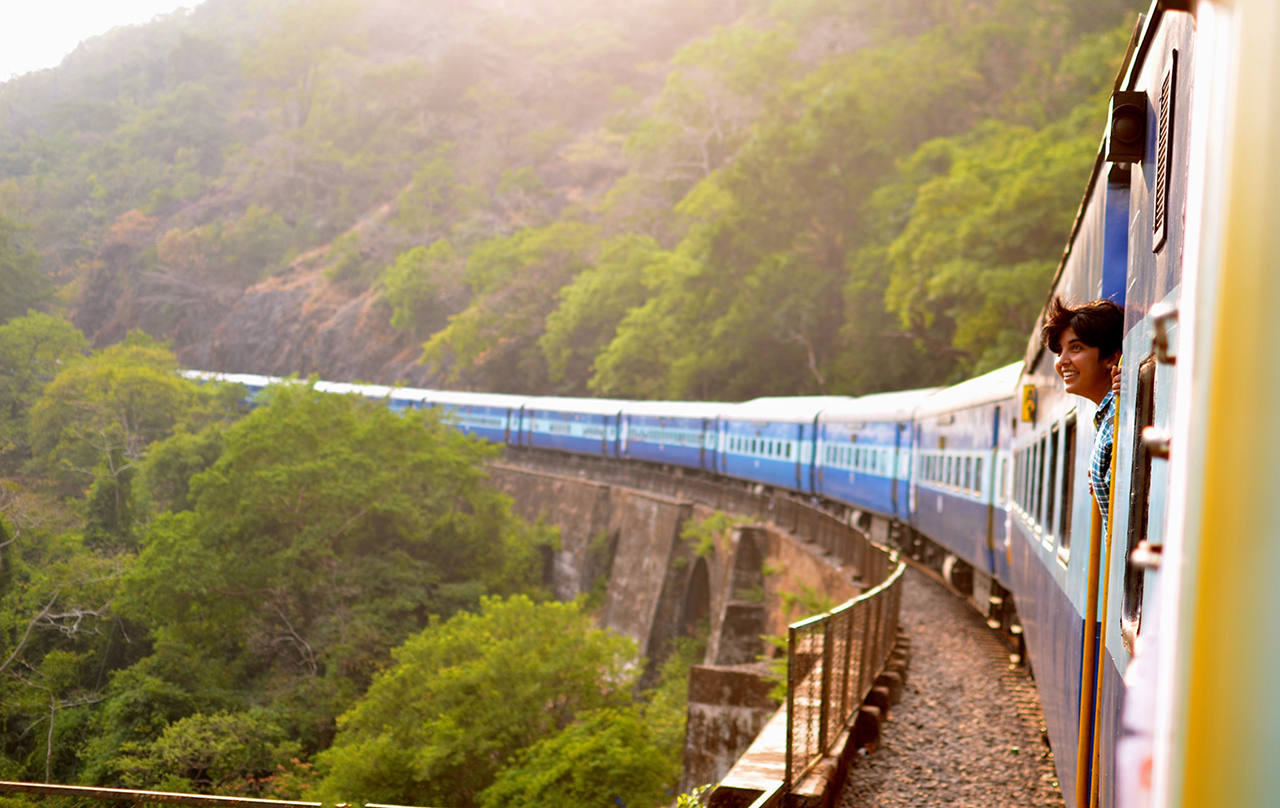 Incredible view when traveling by train, Goa (Photo: unsplash.com / @jk)
South or North Goa – which to choose?
North Goa and South Goa are very different! Find out than to choose the best resort.
South Goa : an expensive and relaxing vacation. South Goa is almost 2.5 times the size of its northern counterpart and 3 times the length of the coastline. It has great sandy beaches, clear water and mountains. In reviews, tourists are advised to go to South Goa, families with children and wanting privacy – there are fewer people, but hotels are mostly expensive.
North Goa: a budget and party vacation. In the north of the state there are beaches with grayish sand of volcanic origin, not as beautiful as in the south. Infrastructure is better developed, the choice of housing is more – from luxury hotels to cheap motels. And while the South is preferred by lovers of seclusion, the North is teeming with noisy parties and bustling nightlife. Most of the visitors here are more unassuming, and their goal is to have fun. It was this part of the state that was favored by hippies in the 1960s.
So which to choose – the North or the South of Goa? An overview of beaches and resorts.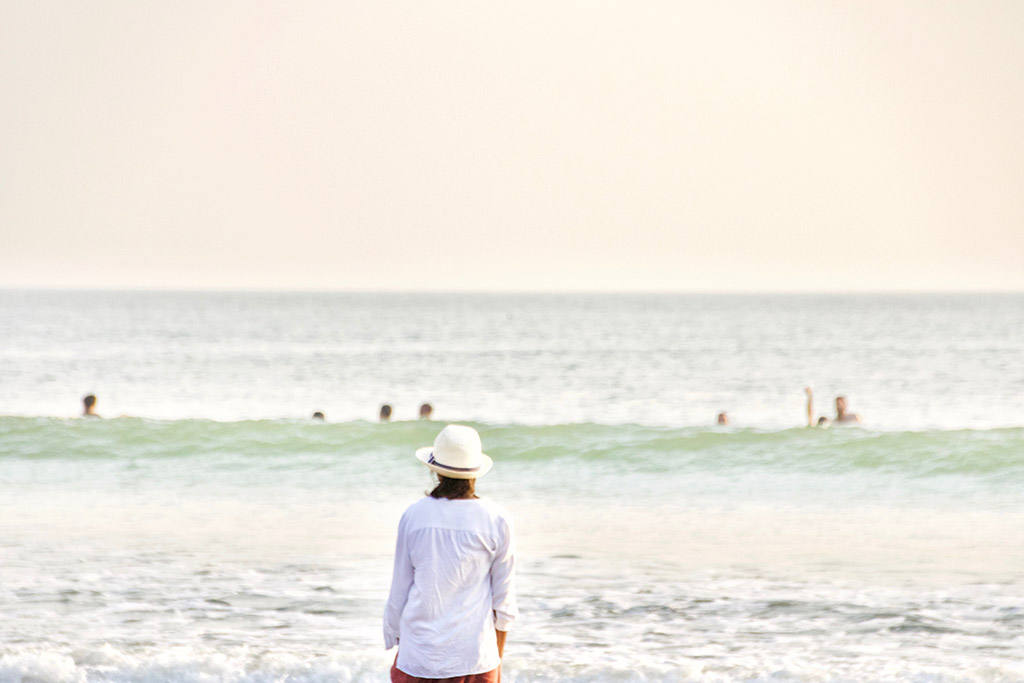 The beach in Goa. Photo: @tomonogi / unsplash.com.
Goa beach reviews – 2022
Virtually all life for locals is centered on the beaches – and the state itself stretches along the coast. The bulk of the hotels are located along and a little away from it. We will give reviews of the beaches of Goa and give a brief description of each, so that you can choose the best for you.
Calangute Beach.
Formerly a vacation spot for hippies, it is now a popular crowded beach with hotels and restaurants. Kalangut is loved by locals, it is never empty. There are palm groves all around, and a temple dome rises at the entrance. There is also an art gallery with the creations of local painters. According to reviews of holidays in Goa, the main drawback of this beach – a lot of people and obtrusiveness of local traders.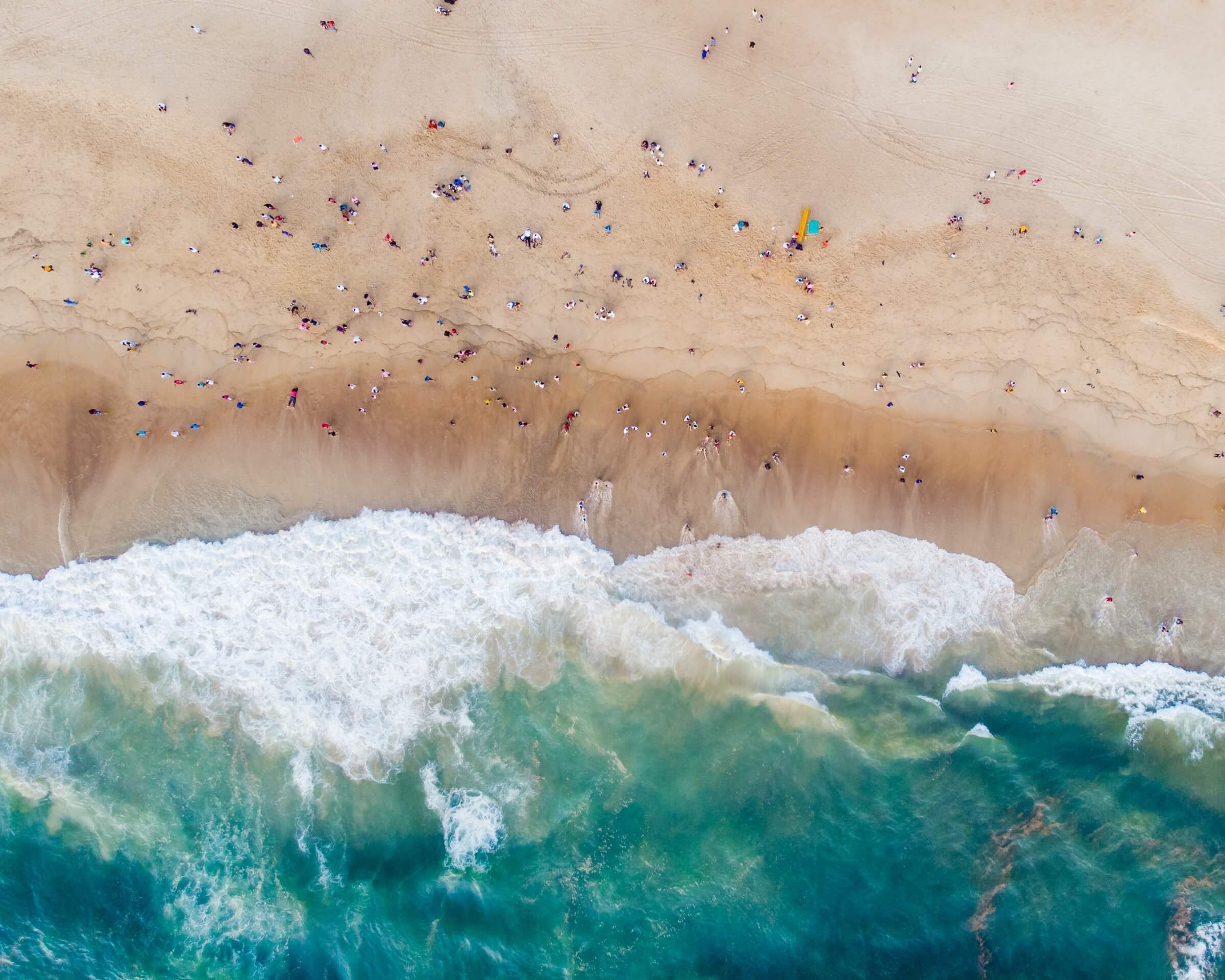 Calangute Beach. Photo: smal / unsplash.com.
Candolim Beach
The beach is clean and not as crowded as Kalangut. Except that the descent to it is quite steep. Kandolim is considered more prestigious: the locals rarely come here, mostly foreigners.
Colva Beach
According to reviews of tourists, this beach in Goa is very loved by Indians and come to rest in families. Mostly they crowd around the main entrances, so move 200-300 meters away – there are fewer people.
Beach Colva is very fond of the Indians and come to rest their families. Photo: vlade-mir / Depositphotos.com.
Betalbatim Beach.
Good for family and relaxing holidays, several hotels and shacks on almost 1.5 km of sandy strip. Nanu Resort Goa is the most popular with our tourists.
Morjim Beach
This beach is loved by Russians. Prices on Morjim are higher, but the infrastructure is developed – new bungalows, excellent restaurants, always well-groomed area. The wave is well suited for surfing and kiting. All hotels are located in a green area about a kilometer from Morjim.
Beach Morjim. Photo: Andrey_Chuzhinov / Depositphotos.com.
Beach Arambol.
The beach with fine white-golden sand, surrounded by cottages and huts. There is also a yoga center. Arambol is popular with surfers and hippies, but the place is quite calm and peaceful.
Ashwam Beach
Ashvem is quiet and not crowded. Shallow warm water and shakes with a variety of cuisine. According to reviews, to rest on this beach in Goa is better for romantics and families with children.
Beach Arambol. Photo: mazzzur / Depositphotos.com.
Goa hotel reviews and prices – 2022
Hotels in South Goa are better than those in the North. But in North Goa there is a lot of budget accommodation. The price range for lodging in the state is huge: you can rent a double room from $ 8 per night to $ 400-500 and even more.
The hotels here are a lot – choose for every taste! The cost of a simple double room near the shore starts at $8-9 per night, many offers lodging in the $10-30 range. Pay attention to hotel ratings and reviews – this is especially important in India.
Hotel prices in Goa in high season 2022 for double occupancy:
Roomguru – Find the best priced hotels, discounts and last minute deals. Compares prices on Bookings, Island and other sites.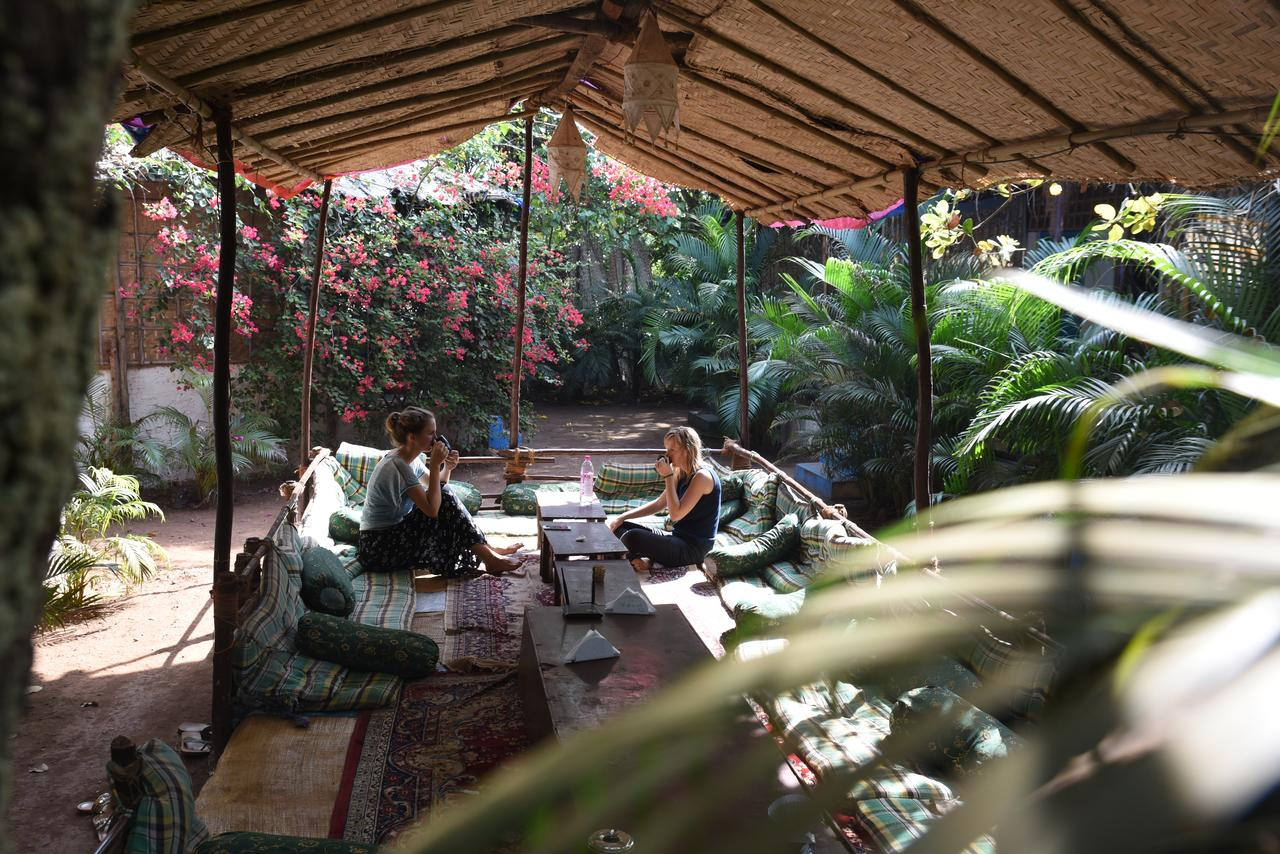 Guests at Rudra Holidays Guesthouse, Arambol. Photo: Rudra Holidays.
Good Hotels . In general, the reviews of hotels in Goa are good. Here are what hotels are advised by tourists:
– beautiful area, garden, separate bungalows, clean beach, tasty breakfasts, but there are rooms with crumbling furniture and worn out linen.In Kansaulim – new room stock, spa services and ayurveda. Minuses – kitchen and slowness of staff. in Kavelossim – great rooms, great beach and good food. A small minus – because of the river in the neighborhood there are a lot of mosquitoes, and nowhere to walk – around only poor fishing villages.
Bad hotels . Tourists have left a lot of negative feedback about Valentines Retreat hotel in Candolim: old furniture and bathroom, poor food and poor service, laundry facilities are better not to use. The Golden Palms Colva 4* hotel: poor service, worn-out furniture, unpretentious food, which in the summer due to the influx of Indian tourists is too spicy.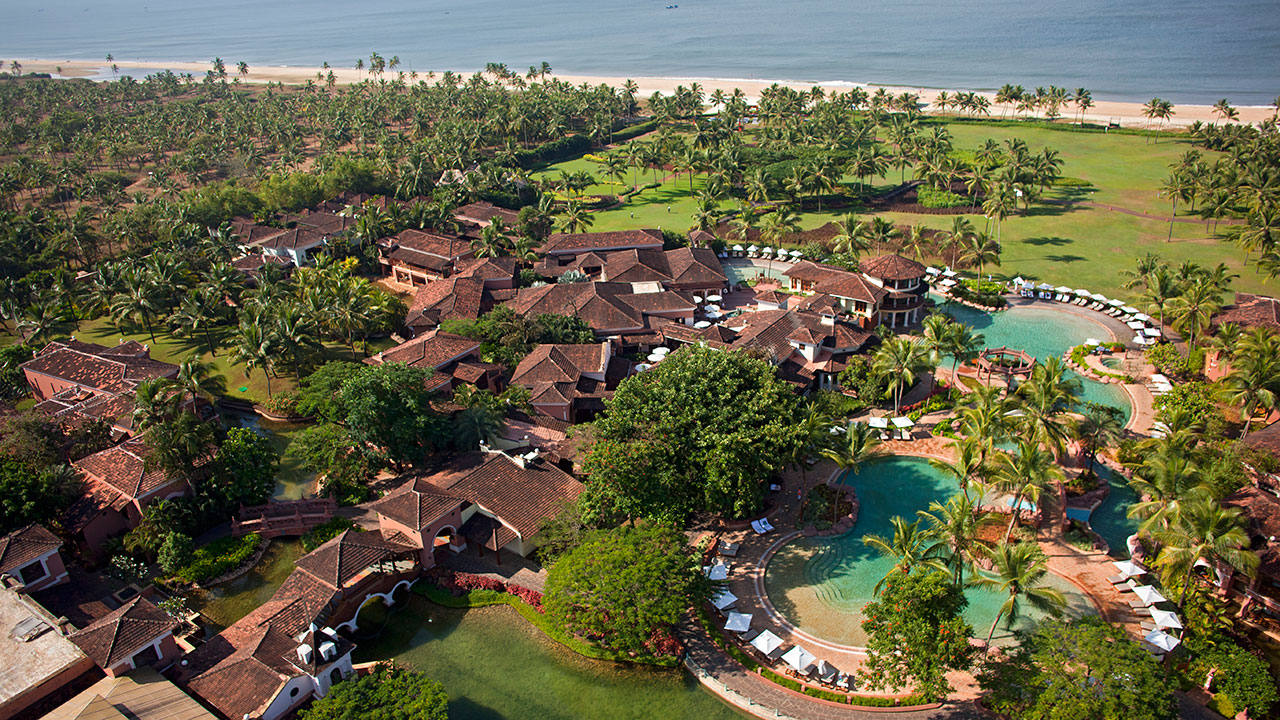 Photo: ITC Grand Goa Resort & Spa.
Food Prices in Goa – 2022
According to reviews, prices in Goa pleasantly surprise tourists, so low they are here: a portion of soup costs 50-60 rupees, rice with chicken 100-150 rupees, shrimp – 150 rupees, tea – about 30 rupees, juice – from 50 rupees. However, for lobster you will have to pay at least 1,200 rupees. More about food prices.
The main eating place is the beach shek (shek). Kitchen-shed with everything you need, in front of it – a terrace and tables for visitors. It's so primitive, but so delicious! There are dishes of Indian, Chinese, European cuisine, necessarily seafood, chicken, rice, juices. Find out what to try in India.
In reviews about food in Goa, tourists call Cafe Maitree in Arambola the best and frankly expensive – check the price of the dish in advance. If you get homesick, go to Home Cafe Dacha in Arambola, where you can eat for 300-500 rupees. Rainbow Bar is popular in Morjim – tasty, inexpensive, good service, average check – 500 rupees. Find out how much money to take in Goa.
Paradise for pennies – find out where else you can rest and live inexpensively.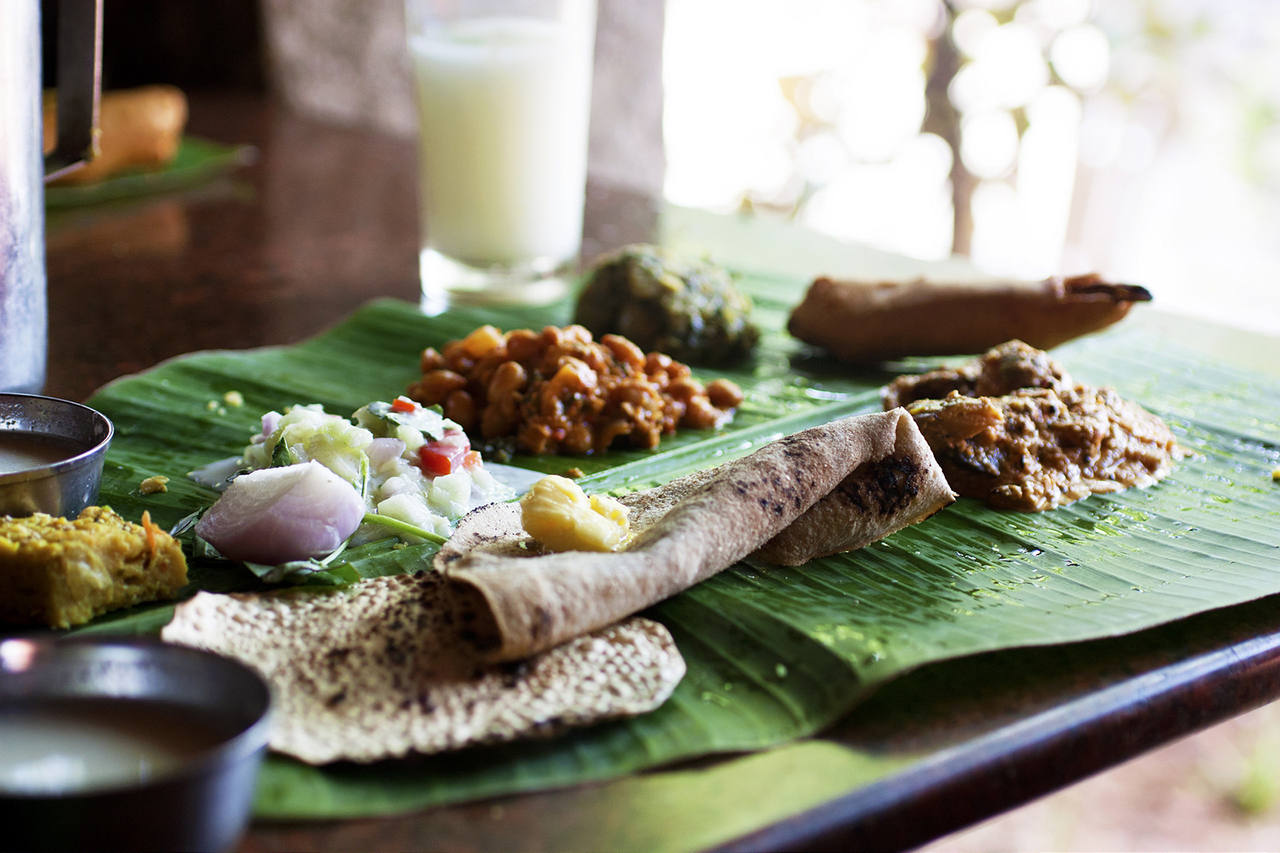 Thali – several dishes on a tray or banana leaf (Photo: bionicgrrrl / flickr.com / License CC BY-NC-ND 2.0)
Goa vacation reviews: pros and cons
+ Clean sea and wide sandy beaches, mild and comfortable climate – such reviews about Goa leave tourists.
+ Ayurveda. For 1.5 hours, a skilled massage therapist will go through all parts of the body – from the tips of your toes to your head, rubbing warm fragrant oil into your skin. After the massage there is no need to take a shower, because the oil must be absorbed. All the ills of the civilized world, like nervous stress and headaches go away surprisingly quickly.
+ Tourists speak of the locals as cordial, sincere, good-natured. They like to approach themselves, often asking to take pictures. As a rule, all speak English, and some are mastering Russian.
+ Exotic, delicious and inexpensive food.
See: What to bring from Goa as a gift for friends and relatives.
– Attractions – the weakness of a holiday in Goa, there are not very many. Much more interesting in other states. In reviews, tourists recommend visiting the Dudhsagar waterfall, Hampi and the statue of the god Shiva in the state of Karnataka. Fishing and boating are inexpensive.
– Busy salesmen, and the women can be a focus for the local men.
– The beauty of the scenery is marred by smelly garbage. Some embarrass locals sleeping on the ground and cows lounging imposingly on the beaches.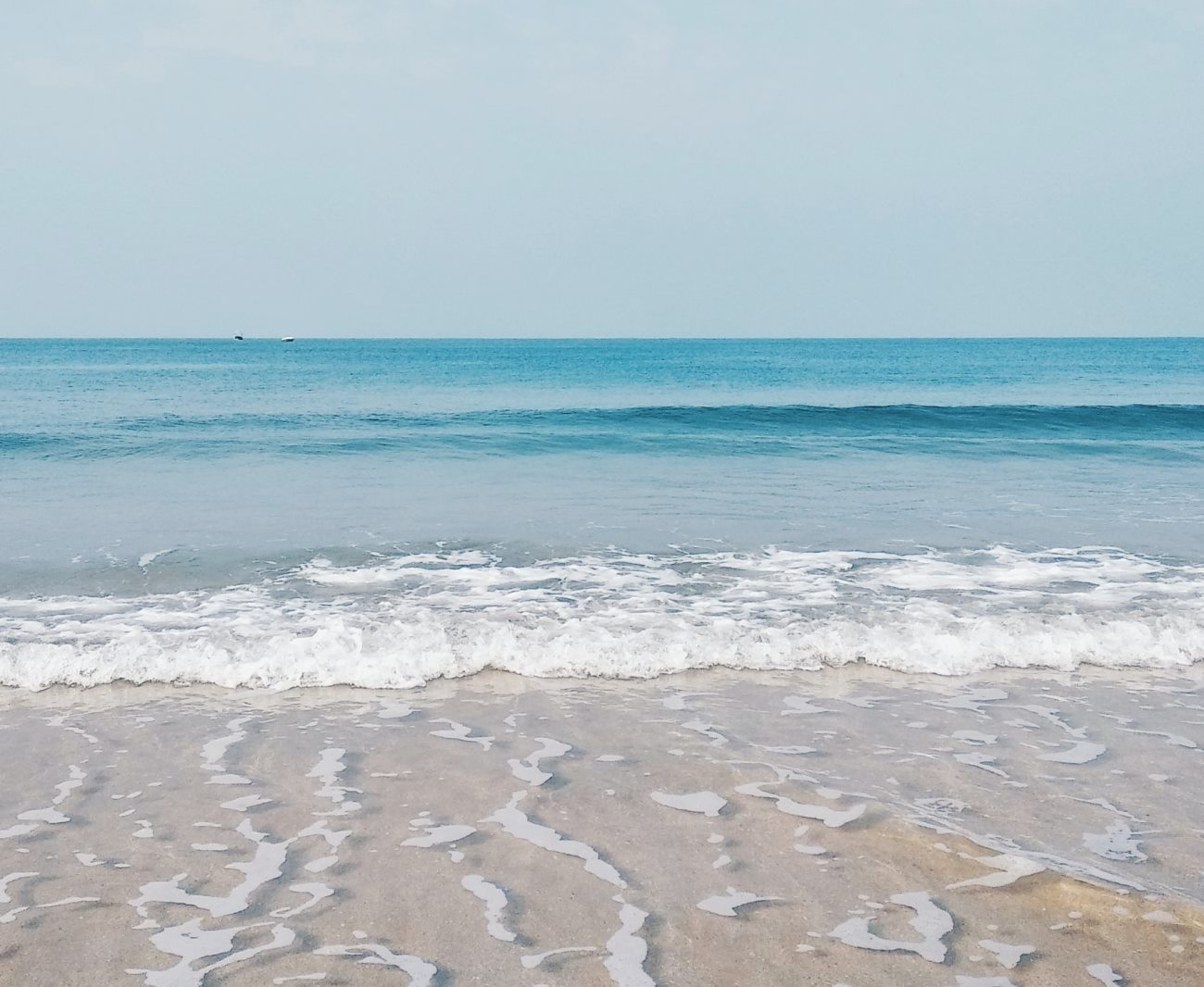 A beach in Goa. Photo: Niteesh Yadav / unsplash.com