The 7 best dishes in Chile that every tourist should try
Food
When it comes to food, Chilean cuisine doesn't compare to the popularity that other South American countries are known for. Traditional dishes from Argentina and Peru are popular all over the world. But don't let the lack of fame be a deterrent. Chile has an incredibly diverse and delicious local cuisine. The special food culture stems from constant access to fresh seafood. Try some of the best dishes in Chile and you'll be pleasantly surprised!
Chilean cuisine varies from north to south and is a mixture of the many peoples and cultures that have settled in this tiny country.
Both native tribes (like the Mapuche) and newcomers like the Spanish, English, Welsh, Germans, and many others live here. All these influences have blended together to create an incredible variety of great dishes. However, among all the variety of food, it is worth noting a few foods that are associated with this particular country. Let's get acquainted with seven of the best dishes of Chilean cuisine.
The 7 best dishes in Chile according to TopCafe.su:
Marraquetas – Marraquetas (Chilean bread)
Bread is an integral part of Chile's culinary identity. There are dozens of types of bread in the country, but it is the Marraqueta that is most popular. Residents visit bakeries daily to purchase fresh, hot baked goods. The peculiarity of this particular type of bread is its amazing shape. It is baked in such a way that it easily breaks into four even slices.
It is said that marraqueta (also known as pan batido or pan france, depending on which part of the country you are in) was invented in the port city of Valparaiso in the late 19th century by a pair of baking brothers from France.
It is known for its iconic shape and crispy crust. Great for breakfast – marraqueta rolls are used for toasting with eggs or avocado, as sandwich bread, and as a chorizo bun.
Patagonian Asado al Palo.
Chileans love their meat, so roasts (kebabs) are often practiced on holidays, such as birthdays and holidays. But in the south of the country, Patagonia, the tradition has its own twist that was created and popularized by the region's Bacchians, the local version of cowboys.
Coming to Patagonia in the 18th and 19th centuries to herd sheep during the wool boom, the Buckeyes spent weeks in the vast country where the herds roamed. Originally, asado was a simple food, like shish kebab: the lamb was smeared with sauces, rubbed with garlic and salt, and left over a smoldering fire. When the meat was ready (about three hours), the buckeans used their long knives to carefully slice the meat. The dish was served with pabre and plenty of wine.
Nowadays, Asado al Palo has evolved into a dish for special occasions such as sheep shearing and rodeos. Not only is it delicious, but it's also interesting. The ceremony of preparing, sharing and eating barbecue is considered a very important element of local culture.
Ceviche – Ceviche
Chile has a huge coastline (up to 2,500 miles long). The ocean is a few hours away, which is why seafood is a key product of the local cuisine. They are served fresh to the table, right out of the water. Thus, one of the best dishes of Chilean cuisine is ceviche.
Peruvians claim that ceviche is their country's national dish, but it is widely eaten and well known all along the Pacific coast of South America. In Chile, Patagonian toothfish or halibut is the most commonly used fish, which is marinated in lime and served with garlic, cilantro or red chili peppers.
Drizzle the fish liberally with lime juice and enjoy a tangy appetizer. WARNING: the dish is very spicy, not recommended for children.
By the way, our site topcafe.su has an interesting article about the most allergenic foods.
Cazuela – Cazuela
Thanks to its easy recipe and widespread distribution, cazuela is the Chilean equivalent of chicken noodle soup. According to the editors of topcafe.su, it is one of the best examples of a blend of local and Latin American cuisine, as the soup is similar to the Spanish stew olla podrida and the soup from the Mapuche tribe.
A typical cazuela consists of a meat or vegetarian broth with many pieces of meat, such as chicken or beef, and vegetables – corn on the cob, potatoes, carrots, celery and Andean pumpkin squash. Rice is sometimes added to the broth. The meat and vegetables are served in a bowl filled with broth, and most Chileans drink the broth before eating the main ingredients.
Curanto al hoyo.
This ancient dish hails from the Chiloé archipelago in southern Chile and is famous for both its preparation and serving and its exquisite flavor.
A hole in the ground is covered with heated stones and covered with giant nalca leaves. Then all the ingredients are added – clams, sausage, milcao (pancakes made from the famous Chiloé potatoes), potatoes, meat. Then the whole pile is covered with more leaves and left to simmer until cooked. The dish has a special flavor and unparalleled aroma.
Sopaipillas
Sopaipillas can be found in countries with Latin American origins throughout the Americas, with differences in flavor – they can be either sweet or salty. In Chile, they are made savory, with mashed Andean pumpkin, flour, salt and butter mixed together, kneaded into round discs and fried in hot oil.
Sopaipillas can be eaten plain, or you can add various sauces and condiments, such as ketchup or mustard. Another way to enjoy them is to soak them in chunkake with maple syrup. You get a sweet treat popular on rainy or winter days in southern Chile.
Mote con Huesillo.
This refreshing drink based on dried peaches and boiled wheat grains is both a drink and an appetizer in Chilean cuisine. The dish looks rather strange, but it tastes great.
Preparation begins with a mixture of water, cinnamon and dried peaches (usually with a bone), which are cooked together until they reach a thick consistency. The liquid is then cooled, poured into a glass, and mixed with a freshly prepared broth of wheat. The wheat adds an interesting texture and a milder, earthier flavor that neutralizes the sweetness of the peaches and sugar. The result is a refreshing and delicious drink.
Have you tried traditional Chilean cuisine? Which of the best dishes in Chile would you add to this list? TopCafe.su editors are waiting for your comments.
Chilean cuisine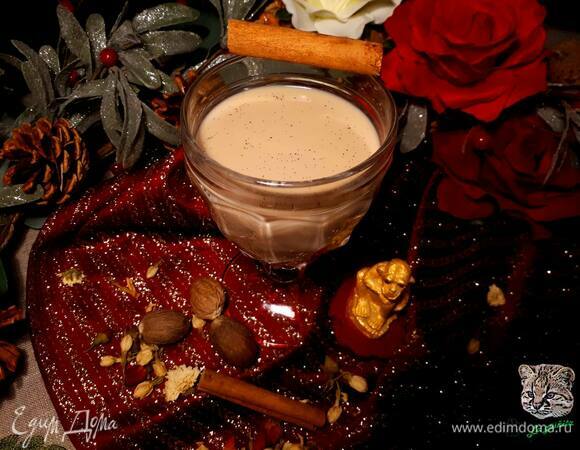 Escabeche is a method of preserving foods by marinating them in vinegar. It can be used to cook vegetables, poultry, and even meat. In Chile, onion escabeche is very popular, so they call it simply escabeche. The dish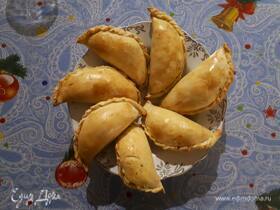 Empanadas (empanadas) are Spanish cakes with different fillings. The Spanish brought empanadas to Latin America, and now many Latin American countries are fighting among themselves for the title of the homeland of the most

The potato is one of the oldest plants eaten. Archaeologists date its appearance in the human diet to more than 18,000 years B.C. Today there are more than 3,000 different varieties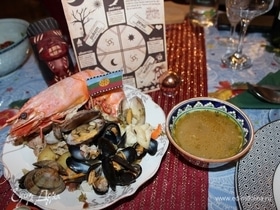 Pulmay is a variety of curanto, one of the national dishes of Chile. Curanto is more than a dish. It is a tradition that originated, according to anthropologists' research, about 6,000 years ago on the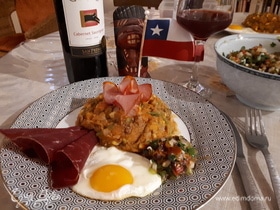 Charkikan is a South American dish, especially common in Chile, but also in Argentina and Peru. Charkikan is a dish of travelers. It was invented in the 16th century by traders shuttling between southern Peru and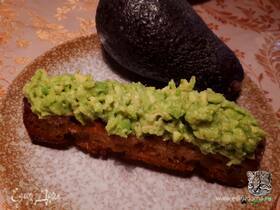 Palta is the Chileans' name for the avocado, and a snack made from it as well. Chileans are very fond of eating palta for breakfast and afternoon snacks. For those who don't like to eat much in the morning, it is a hearty and nutritious breakfast.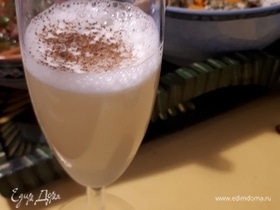 Pisco Sauer is a traditional cocktail in Chile and Peru. It is served in champagne glasses without ice. The main ingredient is pisco, a strong alcoholic beverage of Chile and Peru. Both countries have long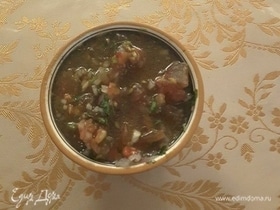 Pabre is a traditional Chilean sauce. Not a single feast can do without it! Even in restaurants you are served pabre without being asked. You can also eat this sauce with bread as an appetizer.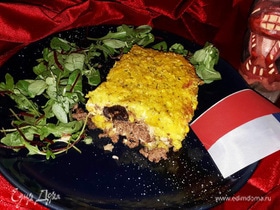 Pastel de choclo (corn cake) is a traditional Chilean dish. It was already being prepared by the indigenous people of Chile long before the conquistadors came. Of course, since then the recipe has changed a little, and each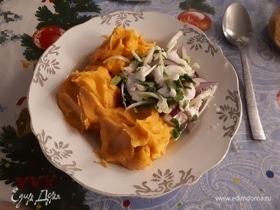 Ceviche is the national Peruvian dish. It is based on white fish marinated in lemon juice with spices, which is called "milk of the tiger." There are many variations of ceviche, including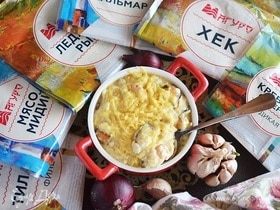 Chilean chupe – a main dish or hot appetizer of fish and seafood. Thanks to the quality fish products of TM Maguro, I was able to make this delicious dish and treat my family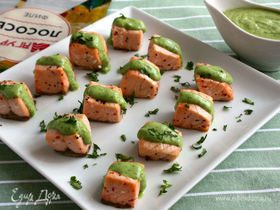 Continuing my journey with TM "Maguro" through the planet of flavors, I learned a lot of interesting things about the cuisine of Chile. For example, that in addition to the great variety of fish and seafood, this country prides itself on its avocados.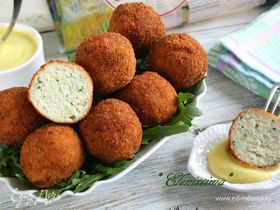 One of the highlights of Chilean cuisine is the variety of seafood and this is due to the huge coastline of 4270 km. Chilean food should not be confused with spicy, spicy dishes,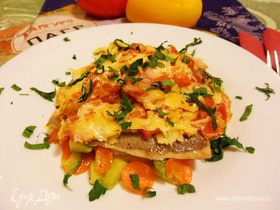 This dish could also simply be called "Chilean Fish" because the fish should just be white. I also have white fish – pugre from TM Maguro. Pugre (sea crucian carp, pink dorada) is not just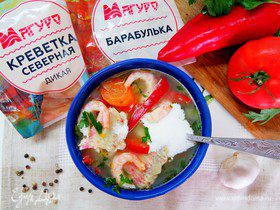 I suggest you try the delicious Chilean mullet soup. The tender and tasty meat of the red mullet goes well with the spicy broth, vegetables and shrimp.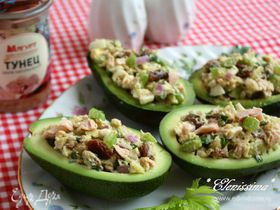 I almost always have avocado, I love it and add it to leafy salads and caprese. Girlfriends sometimes say they can't buy ripe ones, they often come across "oaky" fruit. I also sometimes get those, too.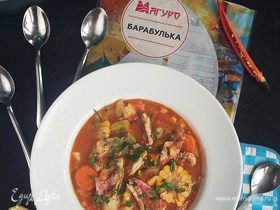 "In the stormy Chilean sea dwells a pink congrio, a giant eel with snow-white meat." Pablo Neruda, "Ode to Congrio Chowder." In outline, the country of Chile actually looks a lot like a chili pepper,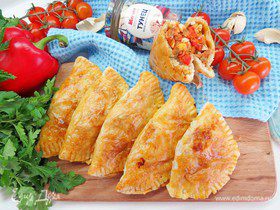 This kind of filled pies (empanadas) are common in many countries of Western Europe and Latin America (Chile, Argentina). In Chile these pastries came from the Spaniards. The name comes from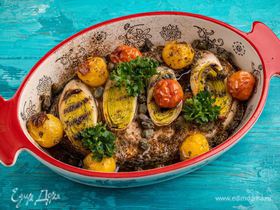 We're cooking salmon steak baked with cherry tomatoes!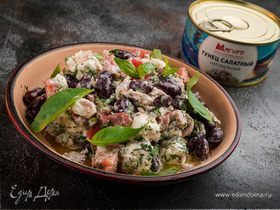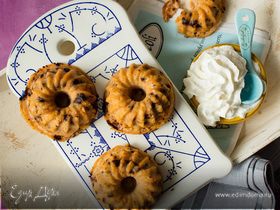 Cupcakes for the Greatest.

Here you will find a lot of new culinary ideas, become the author of his own cookbook, meet like-minded friends, and be able to chat about everything on light!
Here you will find a lot of new culinary ideas, become the author of his own cookbook, meet like-minded friends, and be able to chat about everything in the world!