Gdynia
One of the youngest populated areas in Poland is Gdynia, often called the City of Sea and Desire. It is the modern pearl of Pomerania, situated on the coast of the Bay of Gdansk. It is famous for its modern infrastructure, diverse cultural attractions and beautiful coastline.
Where is the city of Gdynia?
On the map of Poland you can see that Gdynia is located in the north of the country, has access to the Baltic Sea, and its port is considered one of the largest and most modern in Europe. Together with Sopot and Gdansk, it forms the Trójmiasto agglomeration. It lies at an altitude of 205 m above sea level, covering an area of 135.14 sq km.
Features of Gdynia in Poland
The history of the settlement began after the end of World War I, when the country gained access to the sea. The date of its foundation is September 23, 1922. People came here to start life with a clean face and built their destiny together with Gdynia. They survived the collapse of the socialist utopia, the red terror and the terrible war, and yet they managed to retain their kindness and responsiveness. Currently the city is recognized as one of the most comfortable places to live, its rate of social and economic growth is amazing.
Today it is considered a center of tourism, culture, trade and maritime economy. Gdynia has a population of 247,800 according to the last census, which was conducted in 2014. The city occupies a significant place in the social and political map of the country. Its main attraction is the port, where several hundred ships arrive every day from different parts of the world. By the way, since its founding, it has been the center of life, and structures have been built around it.
Weather in the city
It is dominated by a moderately warm climate, characterized by strong gusts of wind. The average annual temperature is +7 ° C. The hottest month is July, when the mercury column can reach +21 ° C. During this time, Gdynia hosts the famous Opey-Air Festival. February is the coldest month, with freezing temperatures (down to -5 °C). The average rainfall amounts to 560 mm. The most frequent rainfall is in August (about 70 mm), and the driest is March (23 mm).
Gdynia Port
Military ships and huge tourist liners, fishing and merchant boats, luxury yachts and training frigates can moor here. It is from this port that maritime traffic with the American countries and Scandinavia is maintained. Very often ships belonging to the navies of other countries make a friendly visit to Gdynia.
In the city there are several workshops to repair ships and professional yacht clubs with their own berths. Incidentally, the port is also famous for being the birthplace of the Solidarity trade union movement. Its actions helped Poland regain its independence.
What to see in Gdynia in 1 day?
The architectural concept creates the effect of a light and spacious settlement. The central part is dominated by the Art Nouveau style, as it was built in the 20-30s. XX century. Some buildings even have a plaque indicating that it is a "monument to antiquity". The heart of Gdynia is considered to be Kosciuszko Square, around which are the main attractions of the city, their photos can be seen on many souvenirs of Poland. These include:
White frigate – it is also called the Dar of Pomerania. It is the symbol of Gdynia and annually takes part in the Baltic regatta. The sailboat was manufactured in 1909 for the German merchant fleet, and later the ship was purchased by Poland for the cadet corps. Inside there is a small museum, the exposition of which tells about maritime souvenirs from different countries.
The Blyskavica fighter is a moored fighter jet, and the country's Navy Museum operates on its premises. It allows visitors to get acquainted with the inner workings of the warship.
Kamienna Góra is a hill rising above the central part of the city. It is 52 meters high and can be climbed up a wooden staircase and descended by a free funicular. At the top is a huge illuminated cross erected in honor of the defenders of Gdynia, and an observation deck with a stunning view of the bay.
Museum of Oceanography – its collection tells tourists about the diversity of the Baltic Sea underwater world and introduces them to the evolution of the region. The Gdynia Aquarium has 1,600 species of animals and is considered one of the most interesting aquariums not only in Poland but also on the entire coast.
City Park – it is situated at the foot of the hill and is famous for its emerald green trees, elegant architecture and winding paths.
The Museum of Experiments is a science center in Gdynia that will appeal to both adults and children. Here experiments are conducted, the laws of nature are introduced, and various areas of science are explored.
Music Theatre – a famous cultural institution in the city. It is equipped with its own parking lot, which often hosts exhibitions dedicated to NATO military equipment.
Tourists who come to town are sure to visit the beach. In summer the water here gets up to +20 ° C. You can swim in the sea in July and August, but beware of strong winds and be sure to bring warm clothes. The coast is equipped with play areas and playgrounds. From Gdynia you can go to the water park, which is known for a variety of slides.
Where to Stay?
There are a great variety of hotels in Gdynia, catering for both business people and ordinary tourists. You can stay in Gdynia either in a hotel or an apartment, equipped with all the modern conveniences you will need. The best accommodations here are considered to be: Mercure Gdynia Centrum, Courtyard by Marriott Gdynia Waterfront and Gdynia Centrum.
Where to eat cheap in Gdynia?
The city's cafes and restaurants offer guests a fairly diverse cuisine. To save money, it is better to order a set lunch, their average price is €2. It is worth trying the traditional casseroles, ice cream, falafels and fish dishes. You can eat at places like Siódemka, Kaszubski and Laguna Smakow in Gdynia.
Shopping in Gdynia
A traditional place for shopping lovers in Gdynia are the Riviera and Batory shopping centers. On their territory there are brand stores, cinemas and fast food outlets. The best place to buy food is the local market, where various events are often held.
How to get to Gdynia?
You can get here from other cities in Poland by train, bus, ferry or plane, which lands at Gdynia airport. It performs only domestic transportation. From Warsaw to the settlement take highways A1, DK7, DK10 and S7, the distance does not exceed 400 km. In order to have time to see all the sights, it is best to move around Gdynia by trolley bus. If tourists have time, the city can be walked around on foot, as the area is small.
Gdynia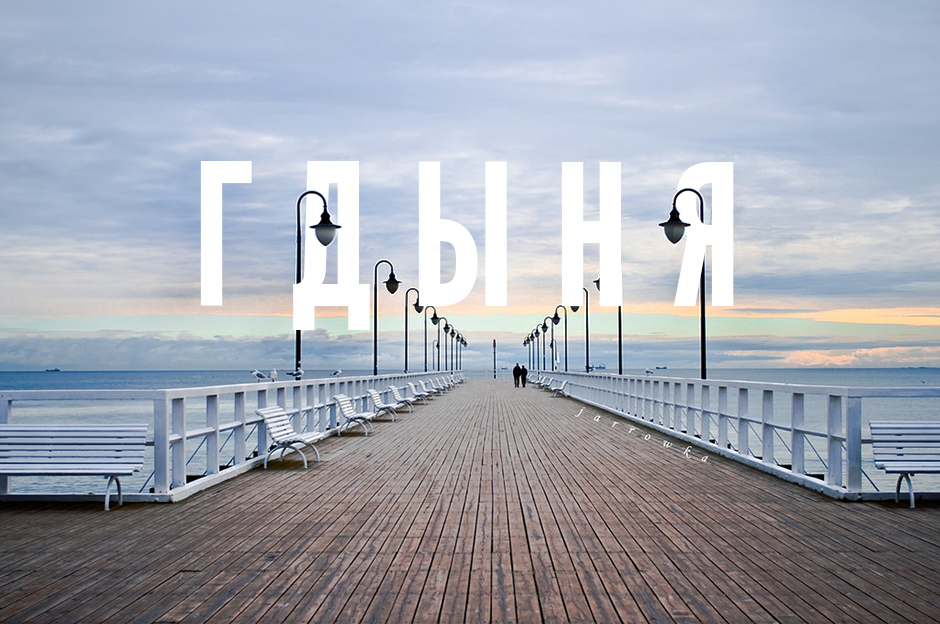 Unlike Gdansk, Gdynia is a young city. It may not knock you down with its architectural beauties like its elder, but it certainly has something to surprise jaded travelers. Art Nouveau buildings, the smell of the sea and plenty of cosy bars – Gdynia has much to be proud of.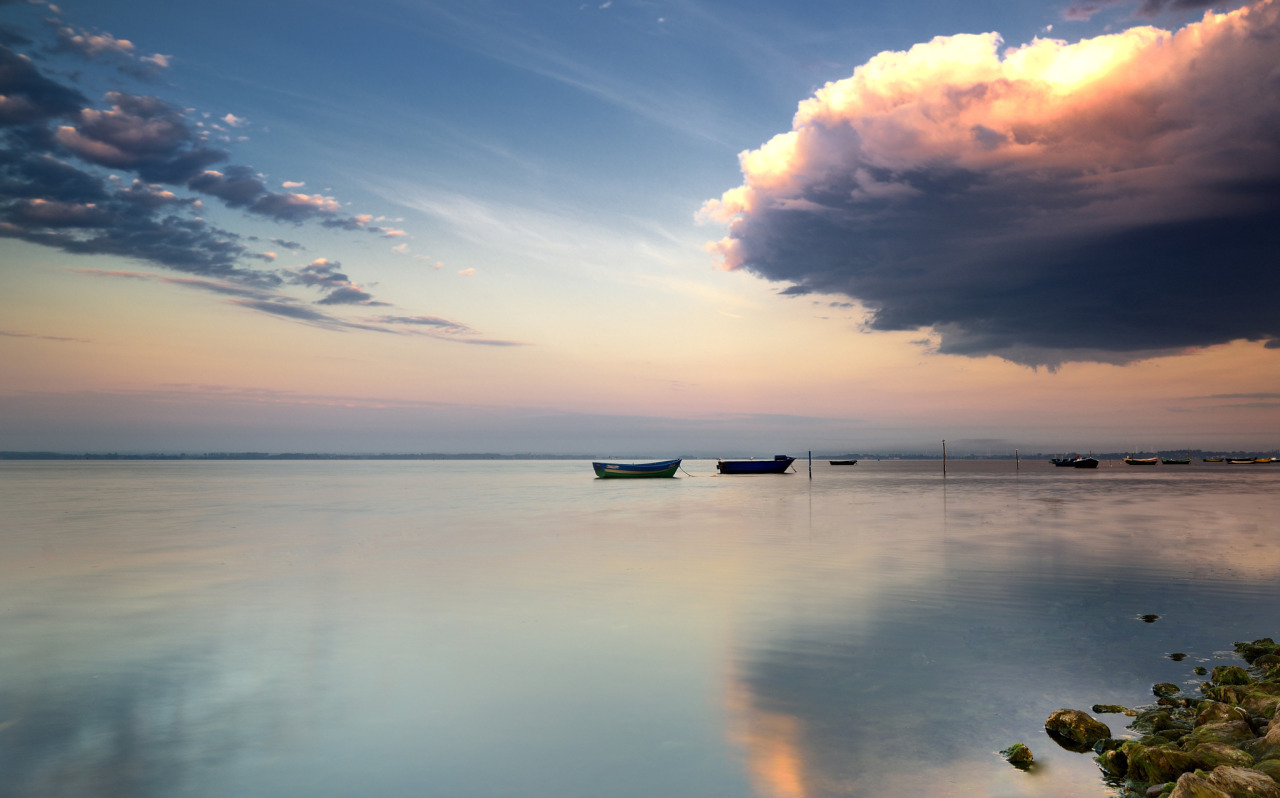 The first thing you should do is get to Gdansk: there are buses Polskibus and Eurolines from Vilnius and Warsaw, trains (check the schedule and prices at intercity.pl) and flights Ryanair Warsaw-Gdansk. The price is € 10-30.
Gdynia has a city trolleybus (3.2 PLN) and the SKM city train connects it to Gdańsk and Sopot. A ticket to Gdansk costs 6.5 PLN, to Sopot 3.8 PLN. Also from Gdynia to Gdańsk there is a bike path just along the coast. In summer, you can rent a bike in Rowerownia – a day costs 40 zlotys.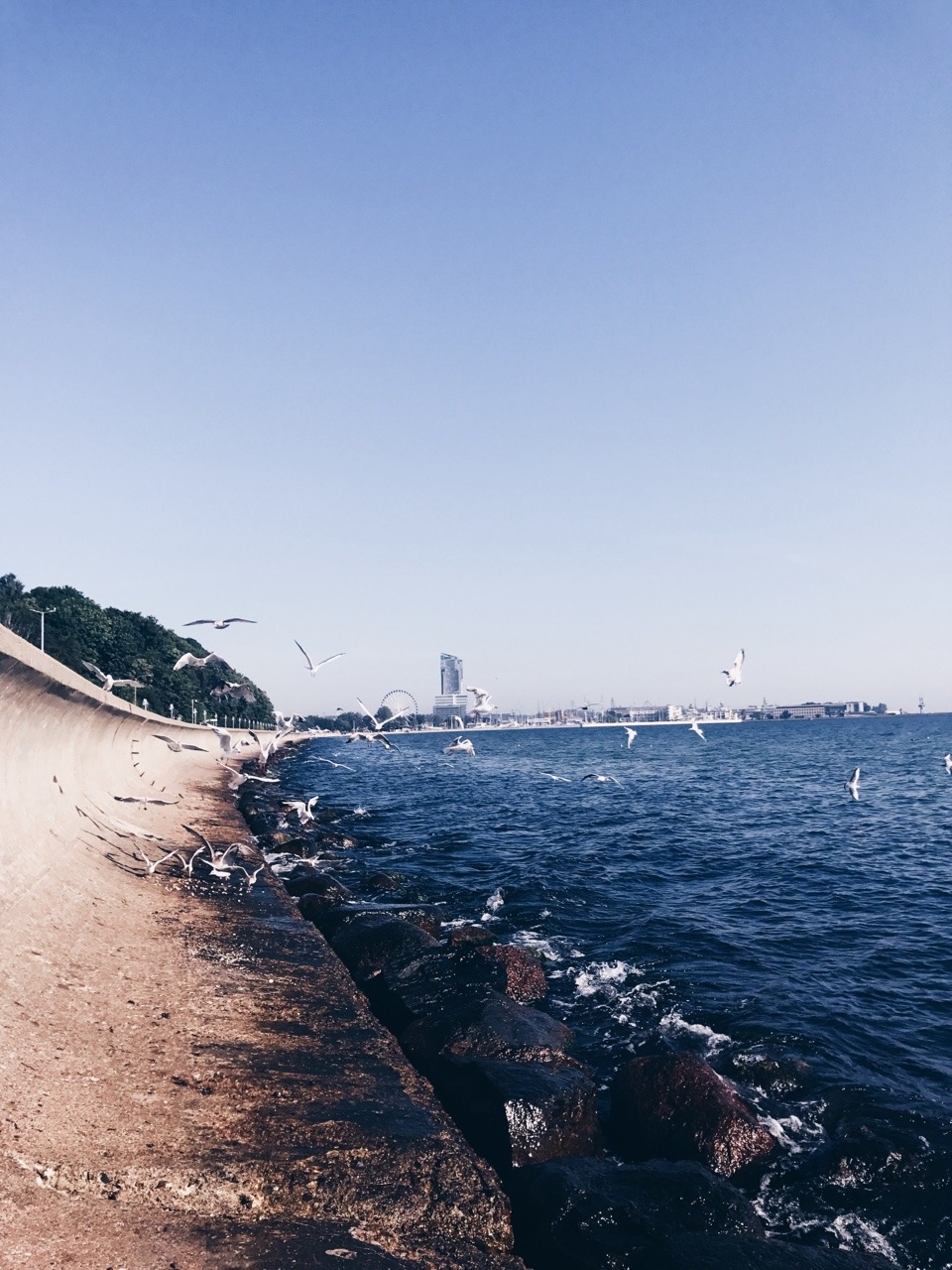 In order to experience the local color to the full, we recommend not forget about the classic services like Airbnb or Couchsurfing. And the role of hostels in Poland are student hostels. No, no one is kicking students out, just some rooms are rented to visiting tourists. Most hotels are located near the sea, so do not worry about your wonderful view from the window.
One option is the hostel Akademii Morskej . Of the pluses – the sea view (to go to the beach is literally 100 meters), spacious rooms, the ability to easily join any student hangout and fairly low prices (€ 10 per day per person). Of the disadvantages – not everywhere has wi-fi, and the staff speaks little English.
A more standard option close to the sea is Hotel Dom Marynarza (al. Marszalka Piłsudskiego 1, Wzgórze Świętego Maksymiliana) . It is decorated with a maritime theme, so choose this hotel if you want to feel like a true sea wolf.
The eco-hotel Różany Gaj (Korzeniowskiego 19D) has solar panels and cozy family rooms. You can pay from 310 PLN (€75) for a single room.
If you're on a tight budget but don't like couchsurfing, we recommend Sea Hostel (Morska 59/2). It's about a kilometer from the beach and very close to the station. The cost of a bed for one person is 50 PLN (€ 12). Don't expect a luxurious interior for that money, but breakfast is included in the price.
You can sleep in a cozy hostel with bright rooms Och! Hostel (Świętojańska 85), which also offers a six-bed apartment for only 200 PLN (€50).
Do you love the old times? The Młynarzowy Dworek (Ks. St. Zawackiego 2) is for you. From the outside it looks like a typical old house (built in 1868!), but inside – a modern and comfortable hotel.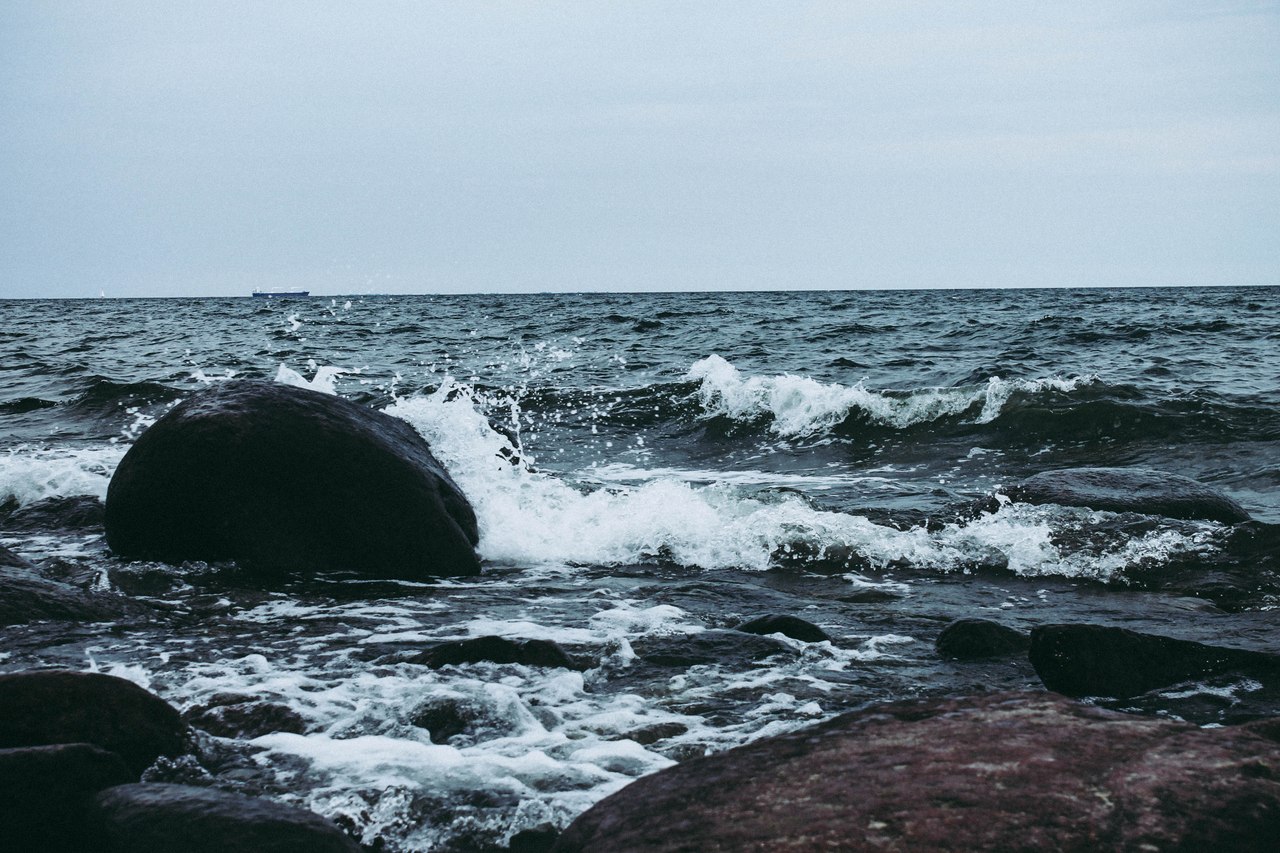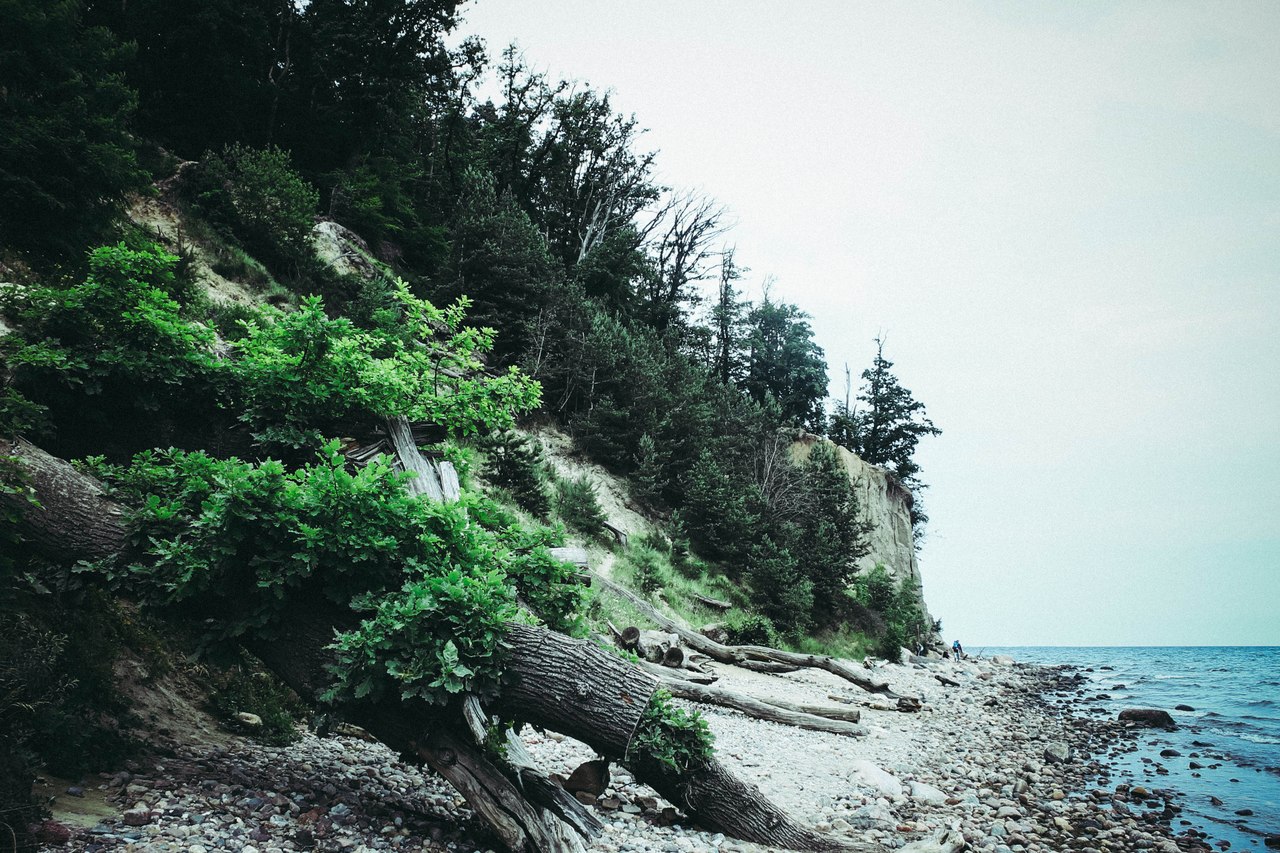 In Gdynia you won't find old narrow streets: from a small fishing village Gdynia turned into a port city only 80 years ago. However, the village has been known since 1253. But if you like modernist architecture, you're in for a treat! Gdynia's proximity to the sea and the abundance of parks make walking around it a pleasure.
Be sure to walk along the street of February 10 (10 lutego) – on this day in the Treaty of Versailles Poland received back 140 kilometers of the Baltic Sea coast. This street runs through the city center to the sea itself. It is on this street you can see the "chip" of Gdynia – the buildings in the modernist style. Be sure to pay attention to the houses of the Main Post Office and the City Council. (Al. Marszałka Piłsudskiego 52/54) . The 10th February street leads to Tadeusz Kościuszki Square, after passing through which you'll find yourself on the beach. By the way, the road from the main station of Gdynia, Gdynia Glowna (plac Konstytucji, 81-001) to the sea takes only 10 minutes. Another popular route for walks in Gdynia is Swetojanska Street. It runs parallel to the beach.
In search of sea views, it is worth going to Kamienna Góra . You can walk or take the funicular, a small neighborhood that boasts a variety of beautiful villas from the 20s and 30s. From the observation deck of Kamienna Góra there is a spectacular view of the sea and the yacht port.
You can get closer to the huge cargo ships and liners on foot from the 10th February street to the right in the direction of Gdynia port . This part of the city has undergone a millstone gentrification – the city's industrial buildings are decorated with a variety of murals.
Among the museums, why not visit the Museum of Emigration (Polska 1), devoted to the history of Polish emigrants, who sailed from this very spot to the ocean, the Science Centre Experyment (Al. Zwycięstwa 96/98) – an interactive museum for science tourists, and the War Museum (Zawiszy Czarnego 1B) . And for those who miss the romance of the sea, in the port there are two museum ships: the destroyer ORP Błyskawica (al. Jana Pawła II 1) and the frigate Dar Pomorza .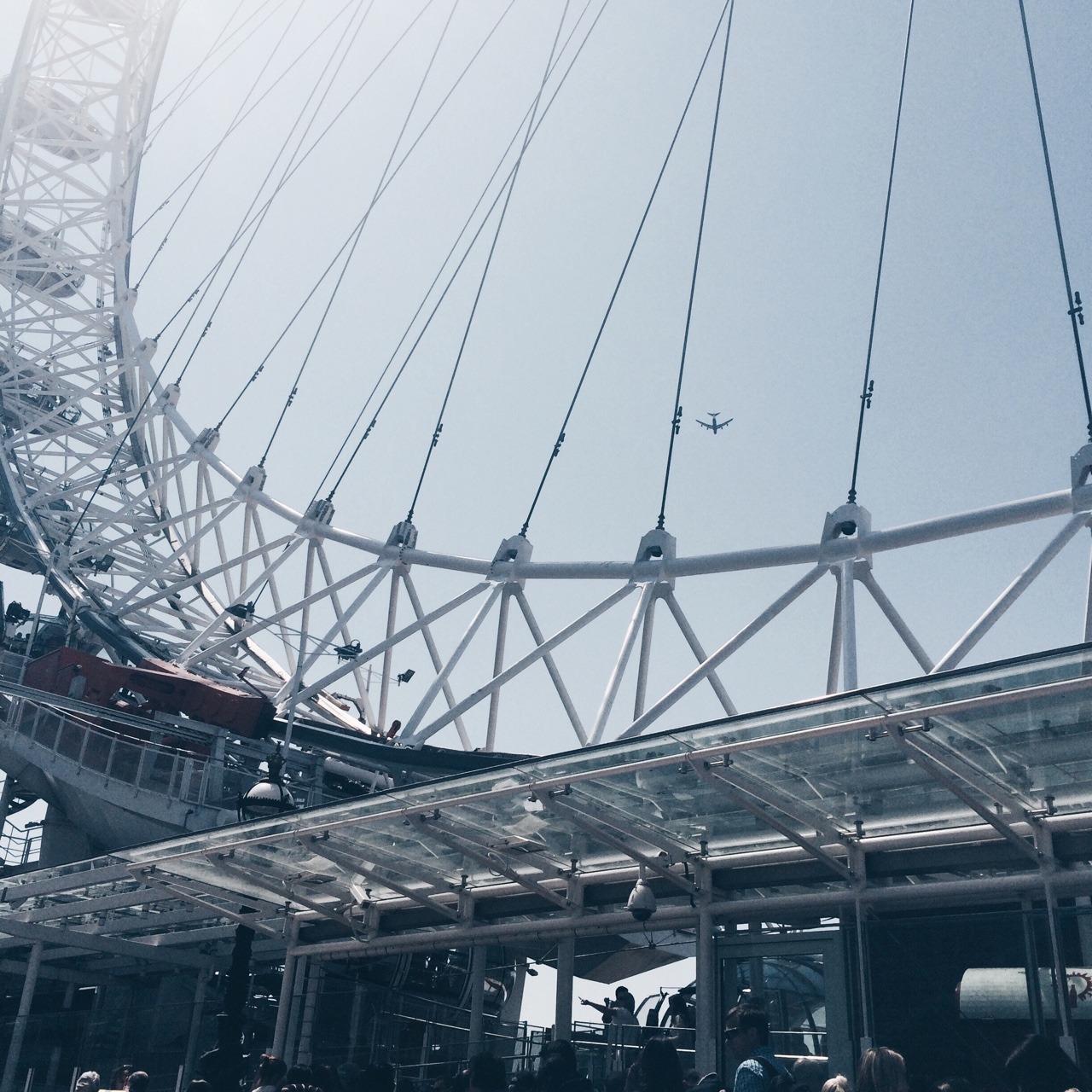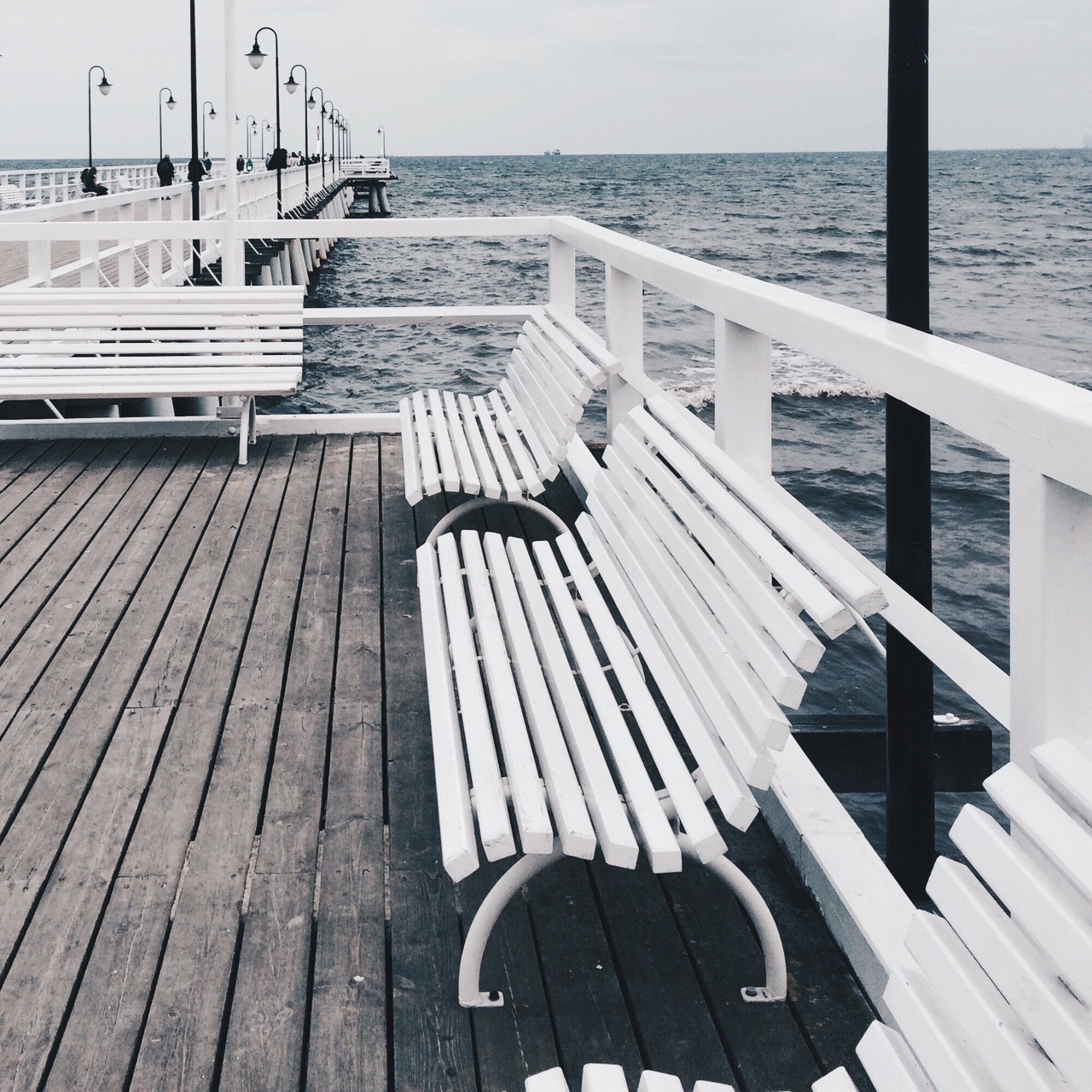 Polish national fast food, casseroles, are even tastier in Gdynia than in Gdańsk. We recommend Gdynska Zapekanka (Świętojańska 18) . You can fill up on this casserole for half a day.
Gdynia is not immune to the falafel craze. You will find kebab shops of all kinds at almost every step – go to Siódemka (10 Lutego 32) .
You can find delicious rolls in Między Rolkami (10 Lutego 2) . This is a small trailer, where the polite staff will gladly treat you to Japanese cuisine. One serving of rolls costs from 10 to 16 zlotys.
Gdynia is a seaside city, so there are plenty of fish dishes to take away near the beach. For example, at Laguna Smakow (Jana Pawła II 12 C) near the beach you can find the tastiest fish in town.
We recommend stopping for ice cream, coffee or pastries before (or maybe after) the beach at Przystanek Fontanna (Jana Pawła II, 81-345) . It's right next to Kosciuszki Square, just before the beach. On the promenade you'll traditionally find lots of stalls with delicious food. There are shashlik, campfire-grilled fish, and cotton candy for every taste.
Another place for ice cream is Slony Karmel (10 Lutego 6) . Ten flavors, 4.5 PLN for one scoop. The café is near the observation deck, so you can take your ice cream with you and go contemplate the surroundings.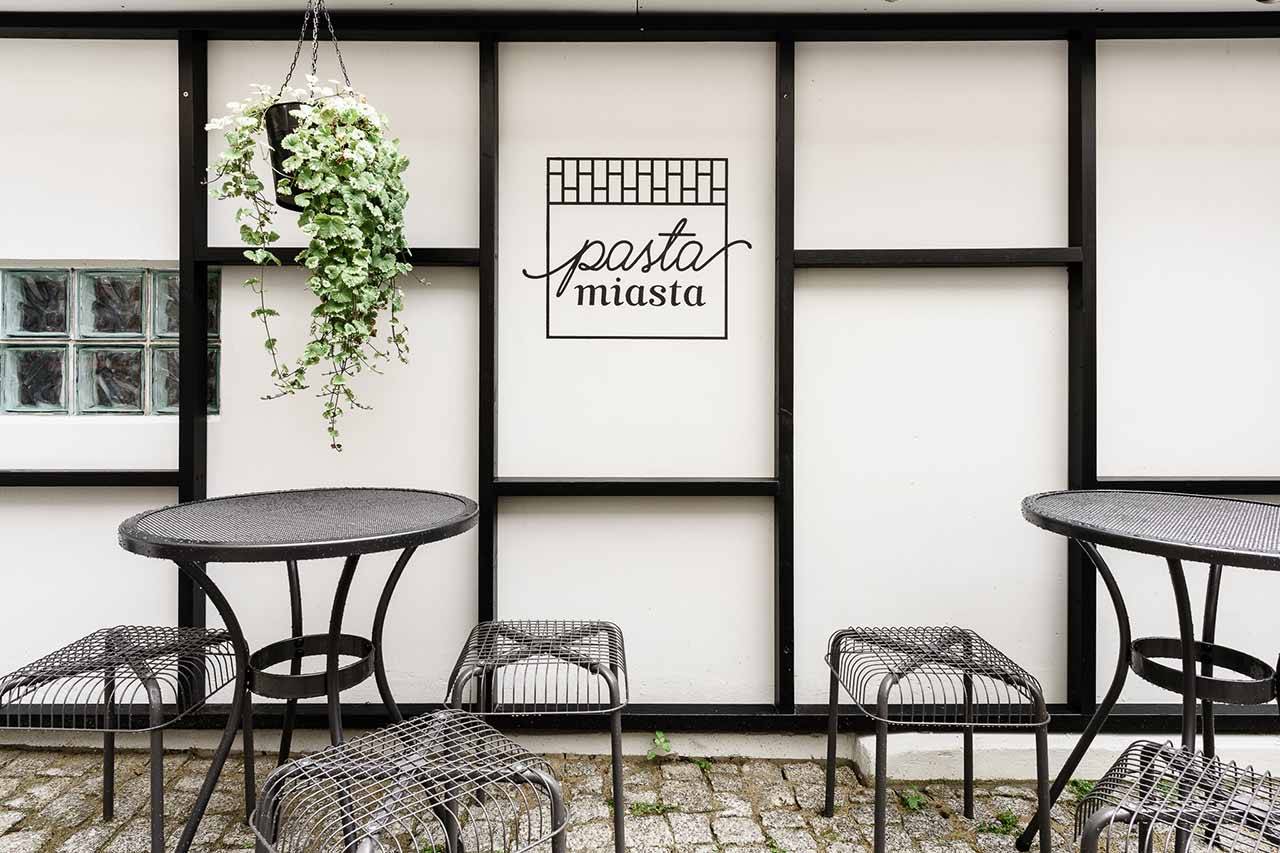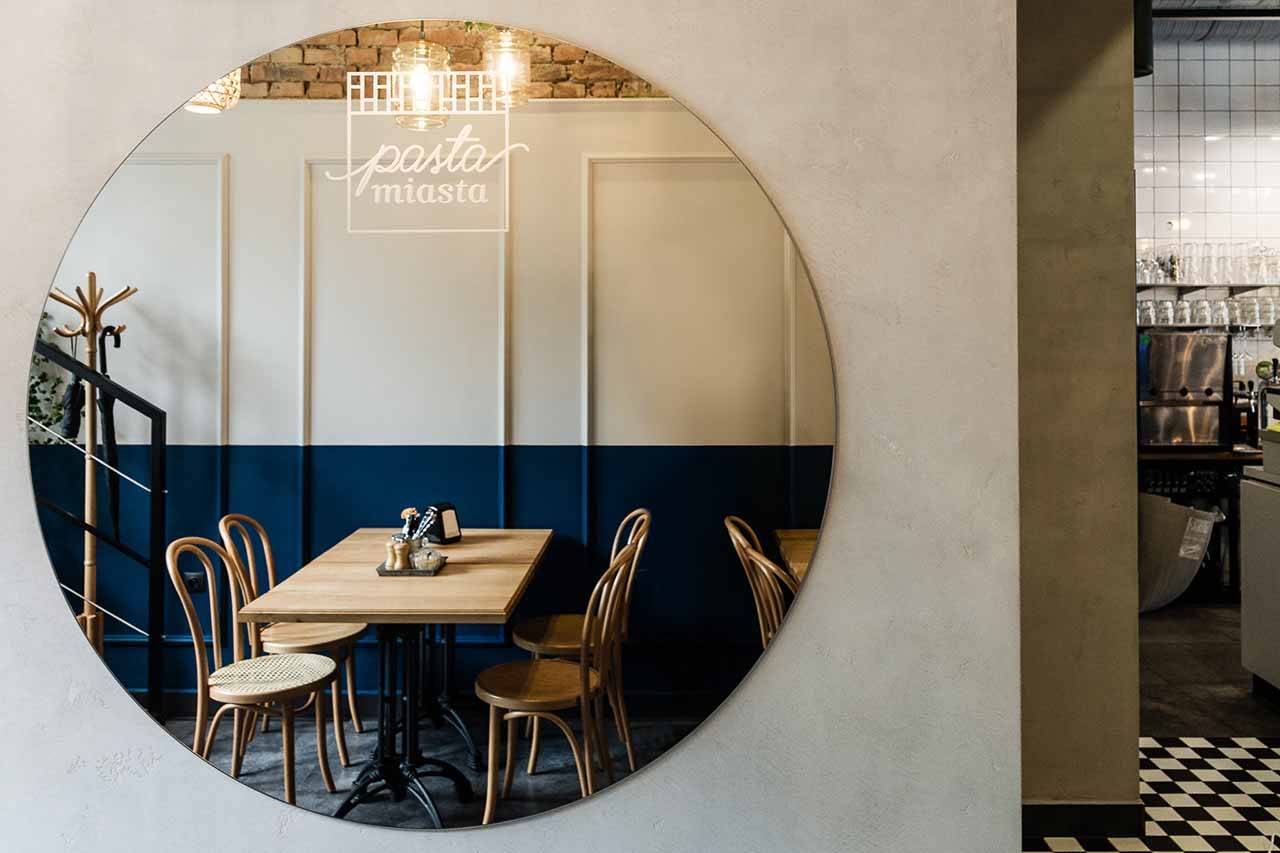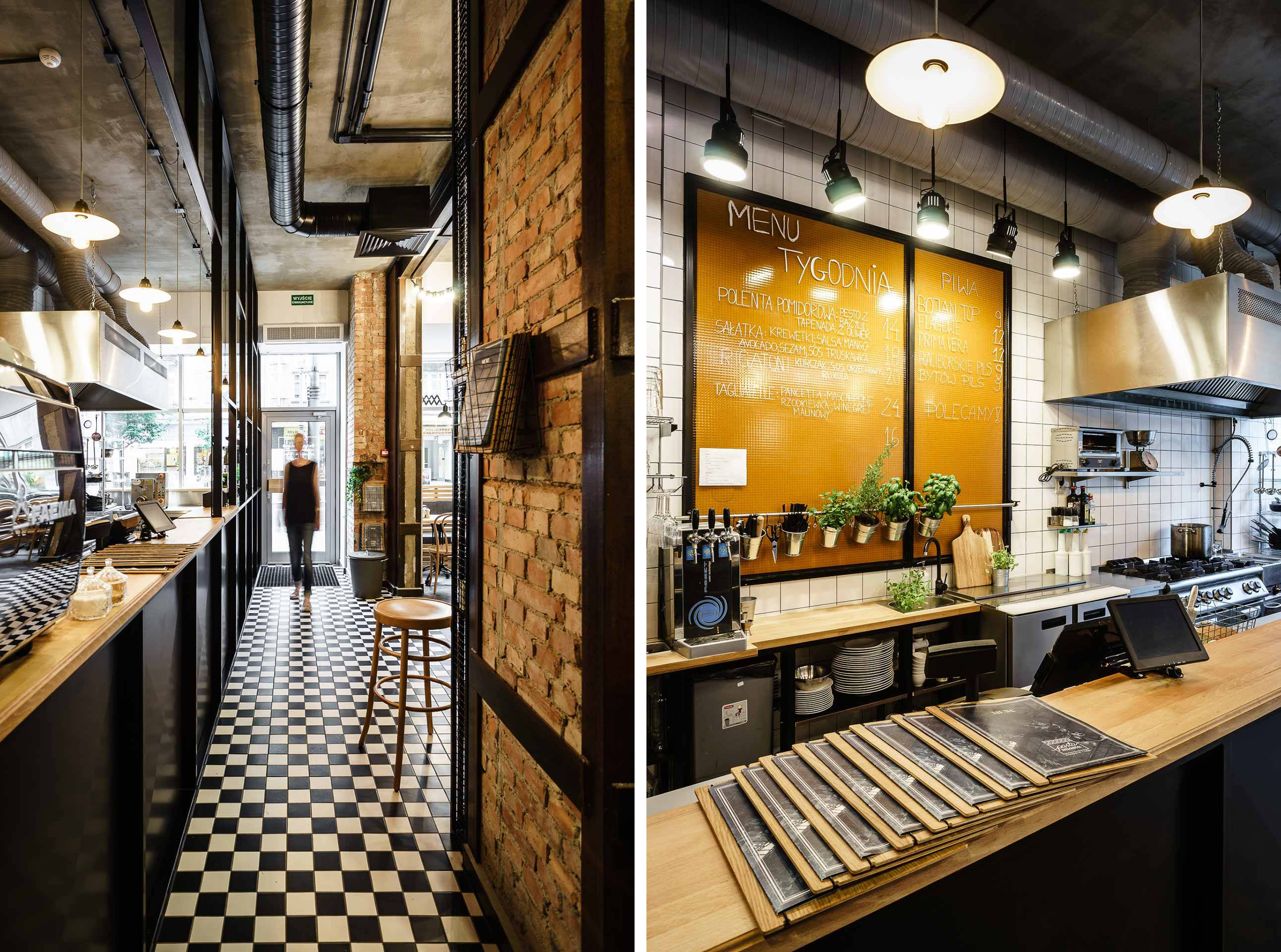 For a tasty and inexpensive meal of traditional Polish cuisine, look for Bar Mleczny. For jurek and pierogi, this is the place to go!
Another great place with pierogi is Pierogarnia Pierożek (Al. Jana Pawła II 11A) .
A great place for a quick and tasty breakfast is Aleja 40 (Piłsudskiego 40) . Great food and delicious pastries will not leave you indifferent or indifferent.
Lovers of delicious vegetarian food should definitely check out I Krowa Cała (Dworcowa 11) . They serve vegan burgers (from 15 PLN), French fries and smoothies with lemonades.
Want to have a good and inexpensive meal in a big group? Run to Piqniq (Świętojańska 105) . The selection of dishes there is impressive: soups, snacks, fish and meat dishes. Have not forgotten about the vegetarian menu, which has a separate section for them.
Pasta miasta (Świętojańska 46) offers great pasta. You can choose from a large selection of dishes at very reasonable prices (from 13 PLN). In addition to pasta, you can also enjoy soups, salads, alcoholic drinks, lemonades, tea and coffee.
For delicious pizza go to Czerwony Piec (Starowiejska 40C) . It's one of the most popular pizza places in Gdynia. Well, this excitement is understandable: the price of pizza starts at 14 zlotys. There's also hummus for vegetarians at 13 zlotys a serving.
Another nice Italian restaurant is Serio (3 Maja 21). The food there looks like the realm of Italian mom, and the prices don't bite either: soup from 12 zlotys and pizza from 25 zlotys.
Pyra Bar Gdynia (skwer Kosciuszki 24) – a Belarusian's dream, a café where all meals are made of potatoes! There are options for vegetarians and fans of spicy food. It's tasty and hearty.
We recommend our freshly roasted coffees at Black and White Coffee (Władysława IV 28) . This coffee house is famous for its friendly baristas – do not miss your chance to not only drink great coffee, but also to get a charge of good mood.
Główna Osobowa (Antoniego Abrahama 39) is another nice place with a home-style cuisine. There is a large menu where you can find dishes to suit every taste (and again we did not forget about vegetarians). The place is good for evening gatherings, too: there's a big cocktail list at your disposal, starting at 12 zł for a non-alcoholic one and going up to 20 zł for a regular cocktail.
For a hearty meal go to Restauracja Sztuczka (Antoniego Abrahama 40). The food is very good. You'll have to pay for your meal – it's not a cheap place, starting at 57 PLN (€13) for main courses.
A great place to get a taste of Italy right by the sea is U Muzyk'uff (Derdowskiego 9-11). In the choice of products this cafe tries to adhere to environmental principles, and also here you can get to the concert.
For great soups go to Przystanek Zupa (Świętojańska 85) . If you don't like soups, go for them: they are so delicious that your gastronomic habits will change in no time!
Spanish cuisine in the city center of Gdynia? Easy! Tapas Barcelona (Zygmuntowska 81) offers delicious food, cool atmosphere and homemade wine. Tapas prices start at 10 PLN.
Bazaar (Swietojanska 49) – a cozy vegetarian place with an inexpensive lunch menu and nice music – the musician who personally composes the playlist. Kid-friendly place!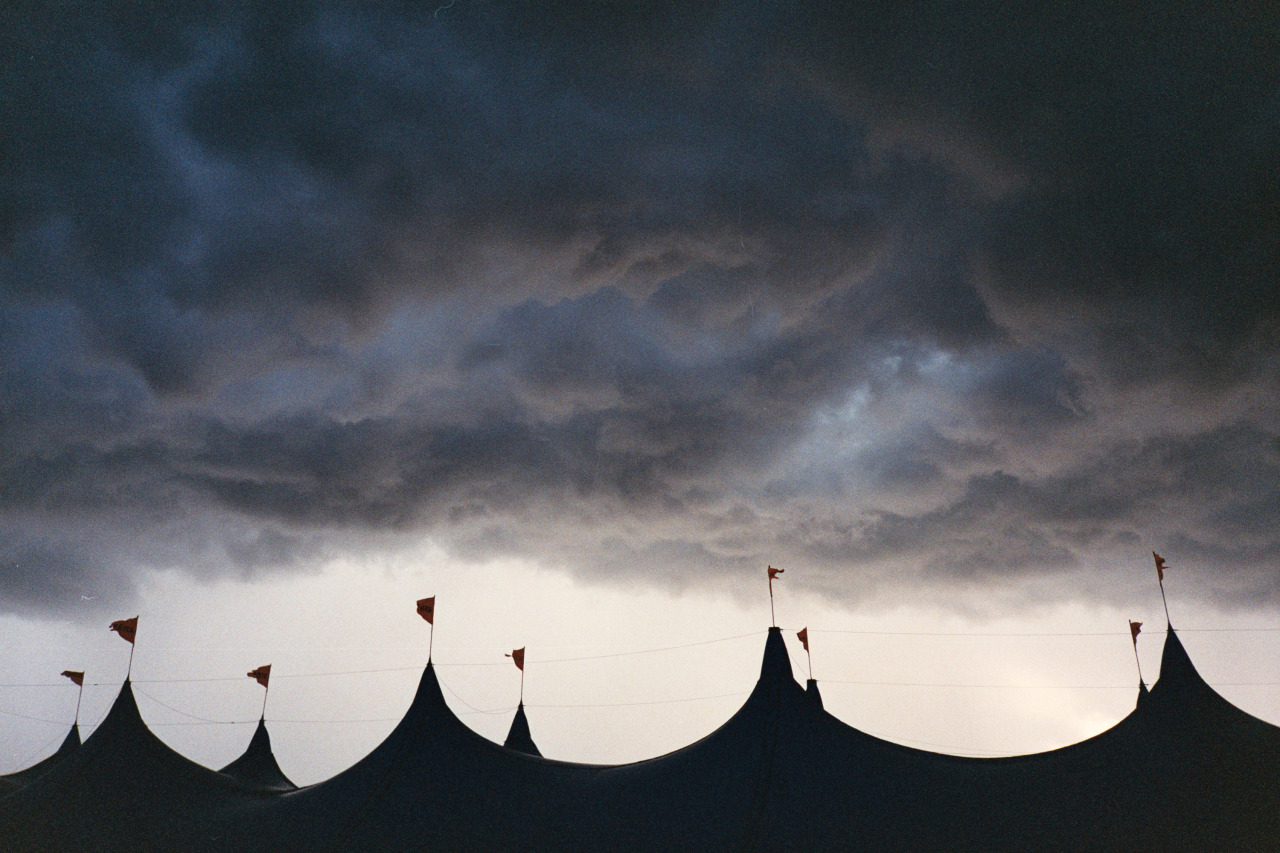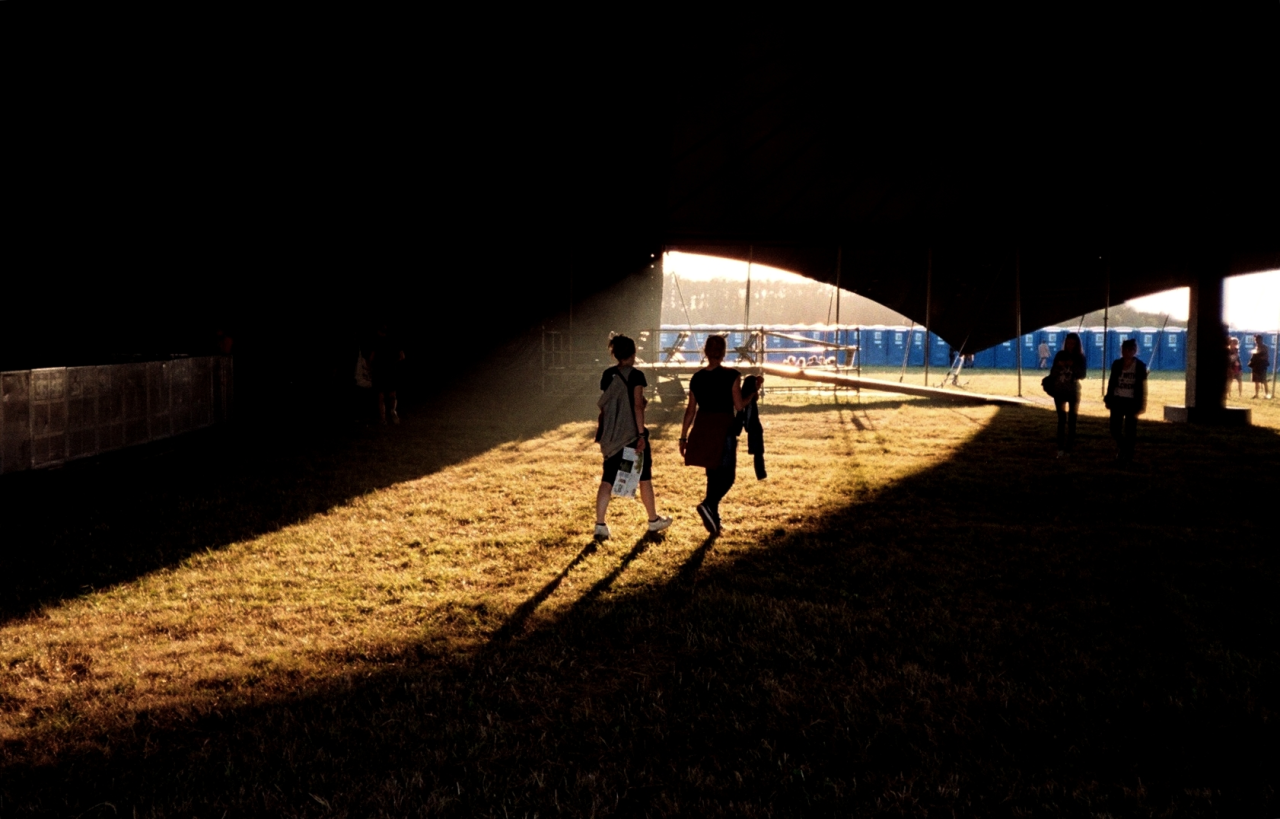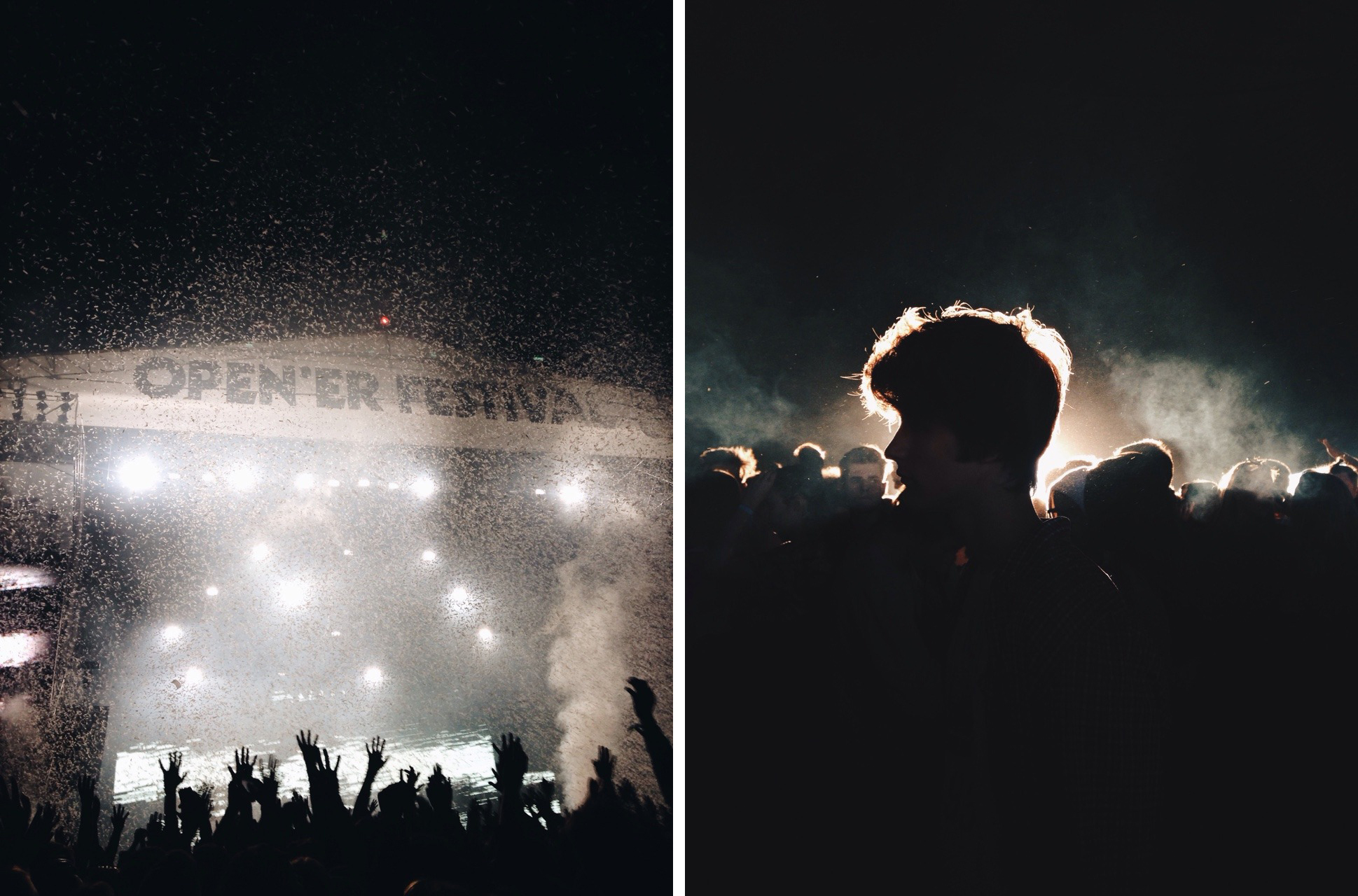 Immediately after pizza in Czerwony Piec you can have a fine craft beer in AleBrowar (Starowiejska 40B). It's hard to go wrong here: you can taste the beer before you buy it. Anyway, the quality is not bad either way; they say AleBrowar beer is brewed in one of the top 100 breweries in the world. Na zdrowie!
Look for the unique atmosphere at Uboga Krewna (Ignacego Krasickiego 6) . The cozy interior with intricate furniture in the style of the 60s makes it a great place to hang out with friends.
For cheap drinks head to Tabula Rasa (Stefana Batorego 23). You'll pay only 5 zlotys for a beer. You should bring cash, though – you can't pay with cards yet.
Another cozy place is Malpi Rozum (Świętojańska 9) . The "monkey" name is reinforced by giant pictures of chimpanzees on the walls. Very nice staff and great music, and the bar is only a 10 minute walk from Gdynia main station.
Not many people know about Klubokawarnia (Generała Józefa Bema 19), and not for nothing. This is one of the places where locals like to hang out. There's a great selection of beer at good prices – from 6 zlotys. A great choice for a fun Saturday night near the Baltic Sea.
The Donegal Pub (Zgoda 10) is an island of Irish spirit and a cozy place to watch sports games. If you're in Tricity on March 17, be sure to stop by. A good selection of beers and a cheerful atmosphere are guaranteed!
Another great place for a beer with friends is Tam Gdzie Zawsze (Zygmunta Augusta 3). Here you can drink Polish beer, IPA and even Kraft. Beer prices range from 7 to 13 zlotys.
You can have a beer while enjoying the view of the surf at Browar Port Gdynia (Bulwar Nadmorski im.Feliksa Nowowiejskiego 2) . It is the oldest brewery in Gdynia, so the prices are higher than the average in Gdynia: you have to pay 10 zlotys for a 0.4 beer. Apart from alcohol, Browar Port Gdynia offers a good snack.
Do you like avant-garde hangouts? Definitely check out the Carnivale Bar (Władysława IV 11a) . Its creators were inspired by the Carnivale series, and it's a perfect place for wild parties.
Be sure to go to Blues Club (Portowa 9) – the first blues club in Gdynia. A great choice to listen to good music in a pleasant atmosphere.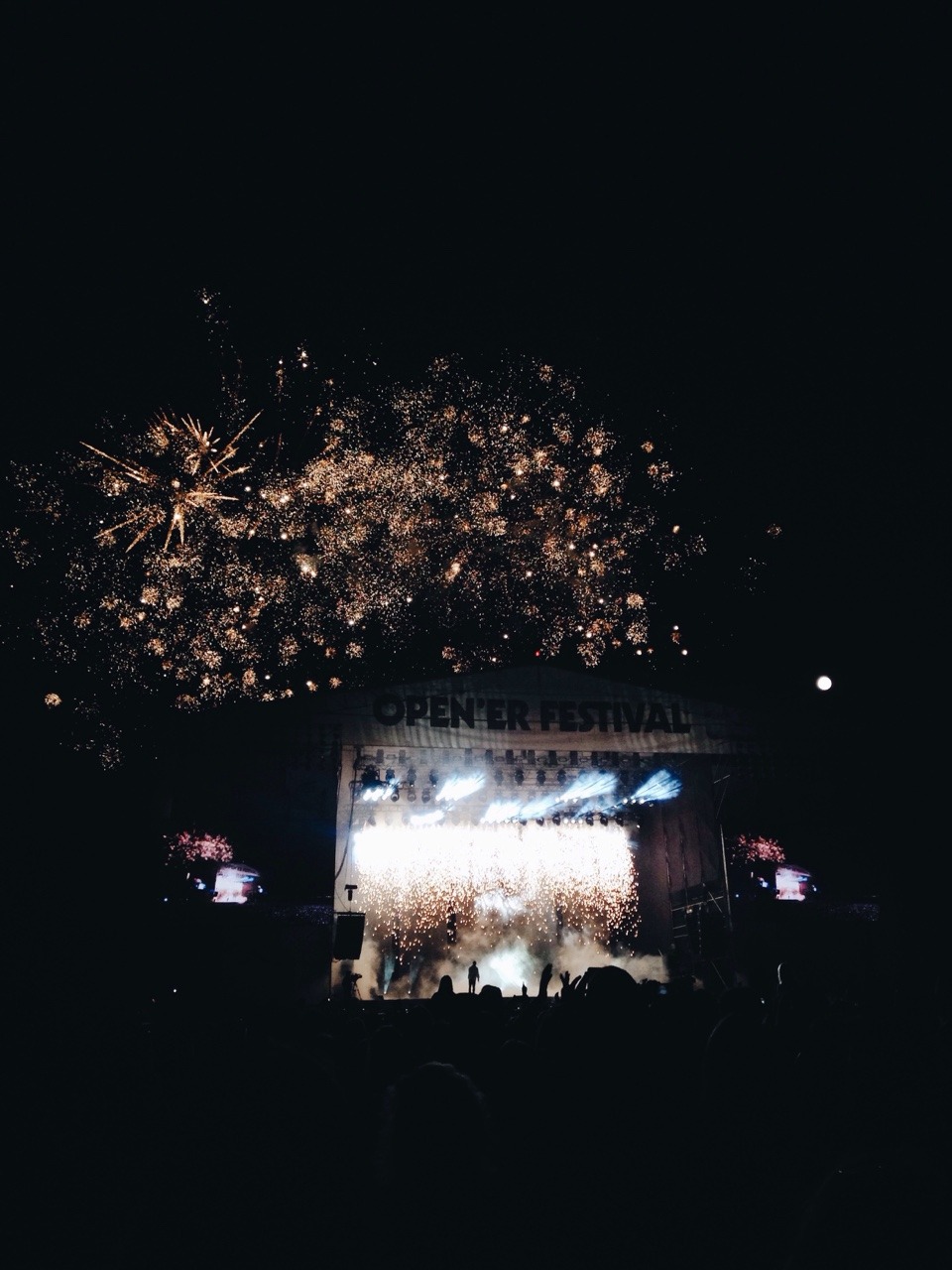 Traditional place of strength for lovers of a win-win shopping with world-famous brands and predictable discounts – Riviera shopping center (Kazimierza Górskiego) . Zara and Bershka, a cinema and a food court – everything we love about globalization. The center is close to the sea and the park, so after shopping you can take a nice walk.
Another well-known Gdynia shopping center, Batory (10 Lutego 11) is located in the very center of the city. It is a bit smaller than Riviera, but there is plenty to do and see.
For fresh fruit and vegetables, flowers and even clothes, head for the local market (Wójta Radtkego 36) . There are often events there, so you can come for a shopping spree or for a full cultural program.
As in Gdańsk, look for the store with the main local treasure, amber, in Gdynia. There really are plenty of them in the city.