How to find a traveling companion
Imagine the situation: you and your girlfriend (friend) were going to go on a trip, but at the last moment the trip is cancelled because your girlfriend's plans changed dramatically. And now you are left alone and do not know what to do: to stay at home, because you do not want to be alone, or to go alone, despite the fact that you do not want to. But there is a third option, and today we'll tell you about it. How not to stay alone on a trip? Simply find a travel companion.
How not to be alone on a trip? Just find a travel companion on invme
Where to look
You can try to find a travel companion among acquaintances or friends, but it's not always fast and convenient. The easiest option is to use special sites on the Internet. It's really easy to find a hitchhiker and, importantly, it does not take much time. In addition, you can describe all the details of the trip in detail, which will make your event even more attractive to your future travel friend.
Where to Start
With the easiest part – register at invme.com. After that, you need to create an event and choose its type:
In this case you will need to choose "paid" if you want to pay for yourself, "free" if you want to pay for the whole trip, and "sponsored" if you want your travel companion to pay for the whole trip.
What to do next
Next, you need to choose the type of event. The site offers a wide variety of options, from going to the movies to learning a foreign language together. In our case you should choose "Travel. Then you need to specify the country you are going to and the dates of the trip.
We need to select the type of event "Travel".
The most important thing
The most important step in creating an event is the detailed description. This is where you need to tell both about yourself and the trip itself. If you write "Hi, I'm Vasya, I'm going to Spain," you're unlikely to get any response. Need to tell who you are and what you do, where you're going and why, how you like to relax – to lie for two weeks at sea, or every day to conquer a new peak in the mountains. Be sure to specify the budget, because what might be inexpensive for one person might be quite a lot for another. Write down the program of the trip – what will be the movement, how much time you will allocate for seeing a city or any attractions.
What else.
Be sure to include a photo of your event to make it stand out and draw attention. A detailed description of the event with a nice picture of where you are going will attract hitchhikers faster.
Selecting a hitchhiker
Once you've accomplished all of these steps, you should have people responding to your event who would like to keep you company. Keep in mind that you may not be able to find your ideal travel companion right away. Your proposal may be met by those who do not suit you at all. But, of course, that's no reason to ignore them or answer impolitely.
When you get a few suitable responses, it is advisable to talk to each of the candidates and only then make your choice. After that, you should call the fellow traveler with whom you have agreed to go on a trip, or better yet, meet and discuss everything in person over a cup of coffee. After all, you are going to spend a lot of time together, so you should be sure that the person really suits you. Otherwise petty disputes or disagreements can greatly spoil the impression of your vacation.
A Few Tips for Finding a Companion
Always give all the details of the event
Share your story, you can share links on social networks so fellow travelers see that you are a real person, and that you have lots of friends
Decide on a itinerary beforehand so everyone knows exactly how you're going to travel. This is to avoid unpleasant surprises along the way
Get to know your travel companion before the trip – find out what he or she is interested in, where he or she works, discuss your favorite books or movies. In short, become friends with them before you leave, and then it will be easier to spend your vacation together.
Don't try to control everything. Something may not go as you planned, but that doesn't mean the trip will be ruined. Try to pay little attention to details and enjoy the new country experience.
If you follow our simple instructions, you can find your own company on the trip and maybe even a true friend with whom you will later travel around many more countries. For example to Georgia or Asia.
If you follow our simple guide you will find a travel companion.
By the way, do not forget that you can still earn money through events. To do this, you need to talk about your skills and gather a kind of circle of interest. For example, you are well versed in literature and would like to give a lecture on the main poets of the Silver Age. You can tell about it in the service, find interested listeners and get income for holding such an event. Making money from your hobby and your interests is not as difficult as it seems.
How to find a hitchhiker and not to spoil your vacation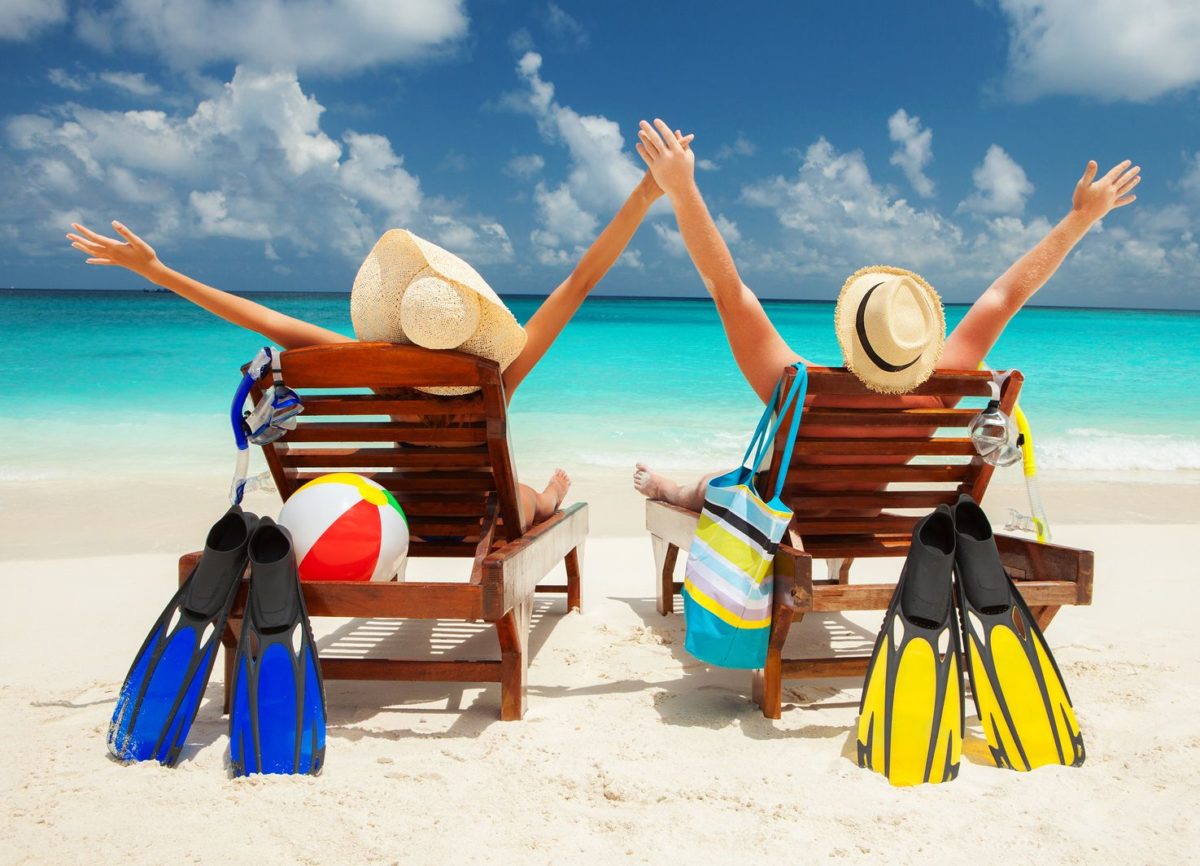 But it may happen that a stranger will not be who he said he was in correspondence, and turn the long-awaited trip into a real nightmare.
This can be avoided if you look for a travel companion as seriously as buying airline tickets and booking accommodation.
Who to look for
At first glance, it seems simple: you and your traveling companion should have common interests and psychological compatibility. However, it is not enough for a comfortable stay with a stranger.
Before you place an ad looking for a travel companion, determine for yourself the following:
The format of the trip;
the possibility or inadmissibility of a holiday romance;
Character traits and habits that particularly annoy you in others.
Depending on the chosen format of the trip search criteria may vary greatly. Not everyone will be equally comfortable sunbathing on the beach, having fun in trendy nightclubs, walking the winding streets of European cities or overcoming mountain passes.
If you plan to live with a person in the same room, the main parameter should be cleanliness. Even if your companion turns out to be easy on the rise, responsive and cheerful, it is unlikely that you will like other people's hair, which entangled the net of the drain, and scattered everywhere dirty clothes. It's also important that his daily routine coincides with yours.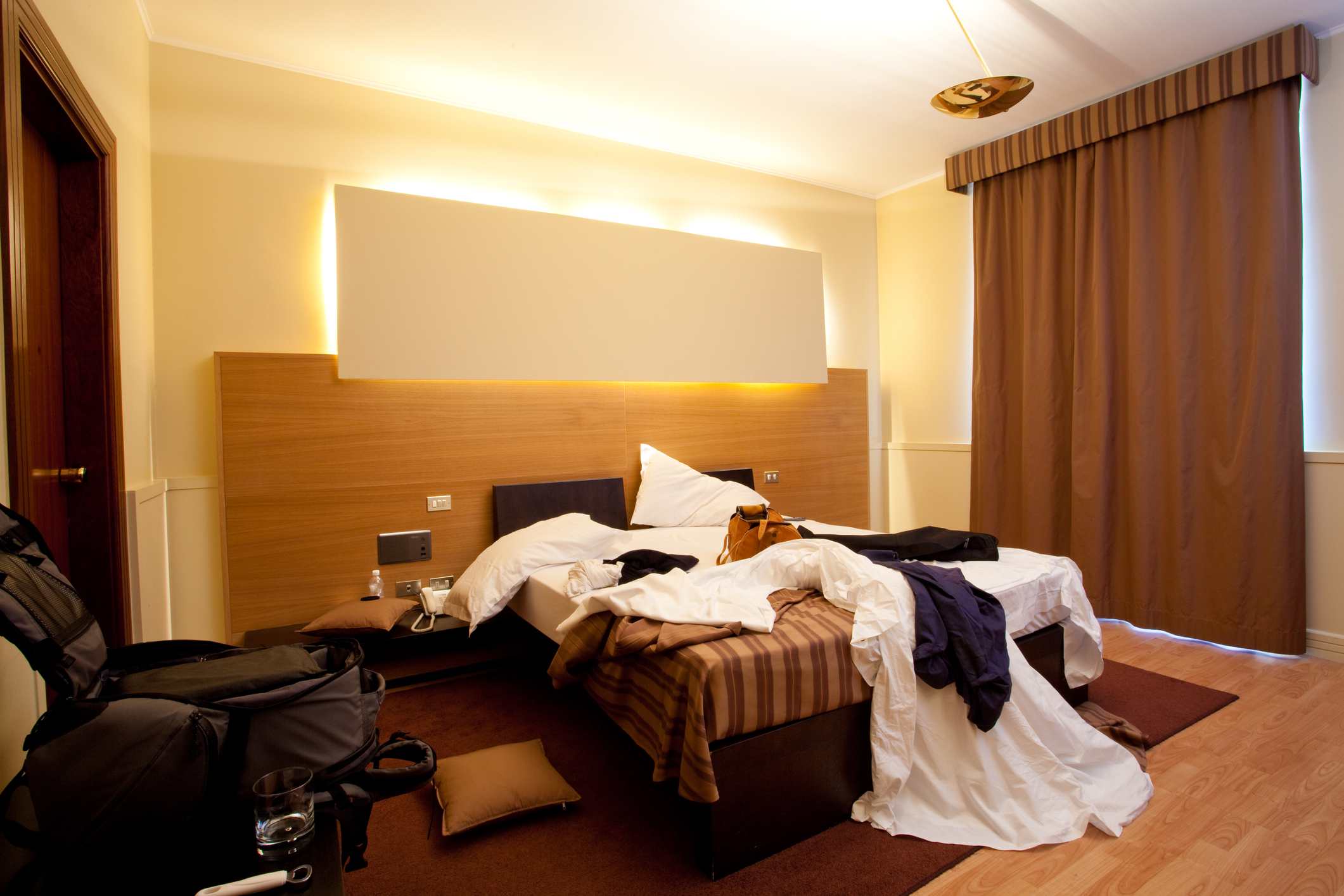 The ideal companion for a beach holiday with SPA-procedures, pool parties and a few organized excursions – positive, cheerful, non-conflict. The latter is especially important: you want to relax, and not to listen to all day someone else's dissatisfaction with the cheap fixtures or three specks of dust under the bed, and experience Spanish shame when a fellow traveler once again will shout at the hotel receptionist?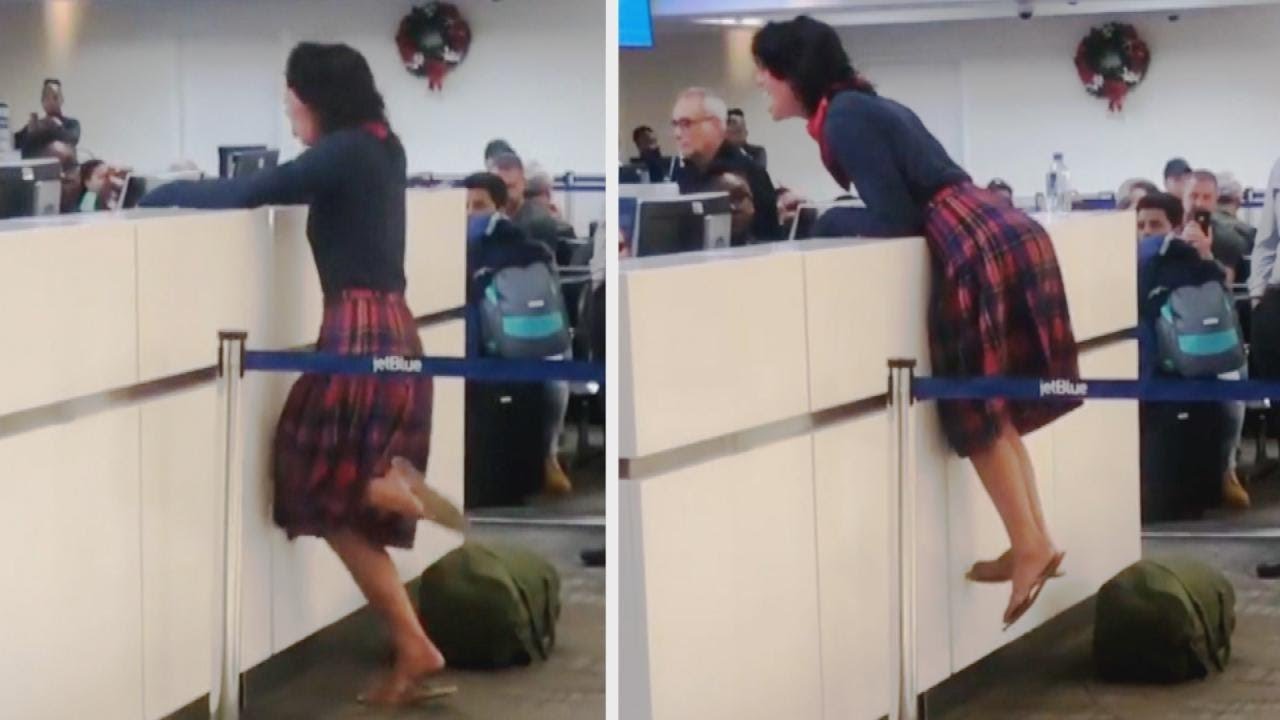 On an independent trip to Europe is worth inviting easy on the rise, an active person who is willing to sacrifice time to sleep to see as much as possible. Do not forget that the crowds of tourists near the popular attractions of European cities do not occur only at dawn.
If you are going on a long trip to SEA (a two-week beach vacation on one of the Thai islands is not taken into account), fellow traveler must be unpretentious in food and household chores, and be able to ride a motorcycle and know English – otherwise all the issues in the trip will have to solve you alone. As a rule, this is not a problem for backpackers who have already traveled for the winter.
Much harder to find a companion in the "difficult" countries, where poor tourist infrastructure and public transport, and a large number of people living below the poverty line. As a rule, the preparation for a trip takes several months: find out the features of the mentality of the locals, common fraud schemes, learn how to move between cities. During such a trip a variety of problems can arise.
It is not safe to travel alone, but you should not look for a companion, guided solely by the principle "more fun together. A person with whom you can go anywhere in the Sudan, even in Venezuela, be sure to have experience of traveling solo, and not just in Europe. Such travelers are usually characterized by endurance, responsibility, poise, seriousness.
How to look
To quickly find a suitable companion, not choosing from hundreds of people who wrote, it is important to create the ad correctly. Specify all the details of your trip and clearly state your search criteria. It's best to make your ad informative – it's a great way to make it stand out from the others and save time.
Determine your strengths and weaknesses. If you're absent-minded, unpunctual, or uncommunicative, write about them. At the same time, emphasize your strengths: you probably know how to find the cheapest tickets and the most obscure attractions, you are happy to compromise, you respect the privacy of others and maintain self-control in critical situations. Be sure to find someone who wants to go with you. Trying to appear to be someone you are not, may lead to a conflict with the travel companion and spoil the trip for both of you.
Be as specific as possible about what you like to do on your trips. If you don't like talking about superficial topics, also talk about your non-travel interests. At the same time, if you don't want to hear your travel companion talk about politics, economics, or scientific research, emphasize that you prefer light, unobtrusive conversation.
It's not just the fellow traveler's interests that are important, but also his or her character traits. For example, if you are not too sociable and you are more comfortable interacting with people like that, write about it. And vice versa, if you like to gather large noisy companies and go to night clubs and bars, travel with such open-minded people.
In addition to your wishes for your travel companion's character and interests, point out the qualities and habits that annoy you. It is better to tell in advance that you will not be comfortable to live in the same room with a slovenly person and that you can not stand the smell of tobacco smoke, or vice versa, you are irritated with pedantic nature and commitment to a healthy lifestyle.
Separately, talk about your attitude toward alcohol: it can cause serious conflict. Someone likes on vacation to get drunk out of his mind, someone can not imagine an evening without a mug of beer, one drinks only expensive wines, and not every day, and the other does not drink at all.
Do not forget to specify an approximate budget trip. Companion must know in advance your preferences in choosing accommodation, dining establishments and ways of traveling around the country. Some are used to eating in expensive restaurants, riding only in cabs and buying clothes in expensive boutiques, some prefer not to spend too much money on food, traveling by public transport or rented cars, but not sparing money for paid attractions and cultural events, and some hitchhike for almost no money.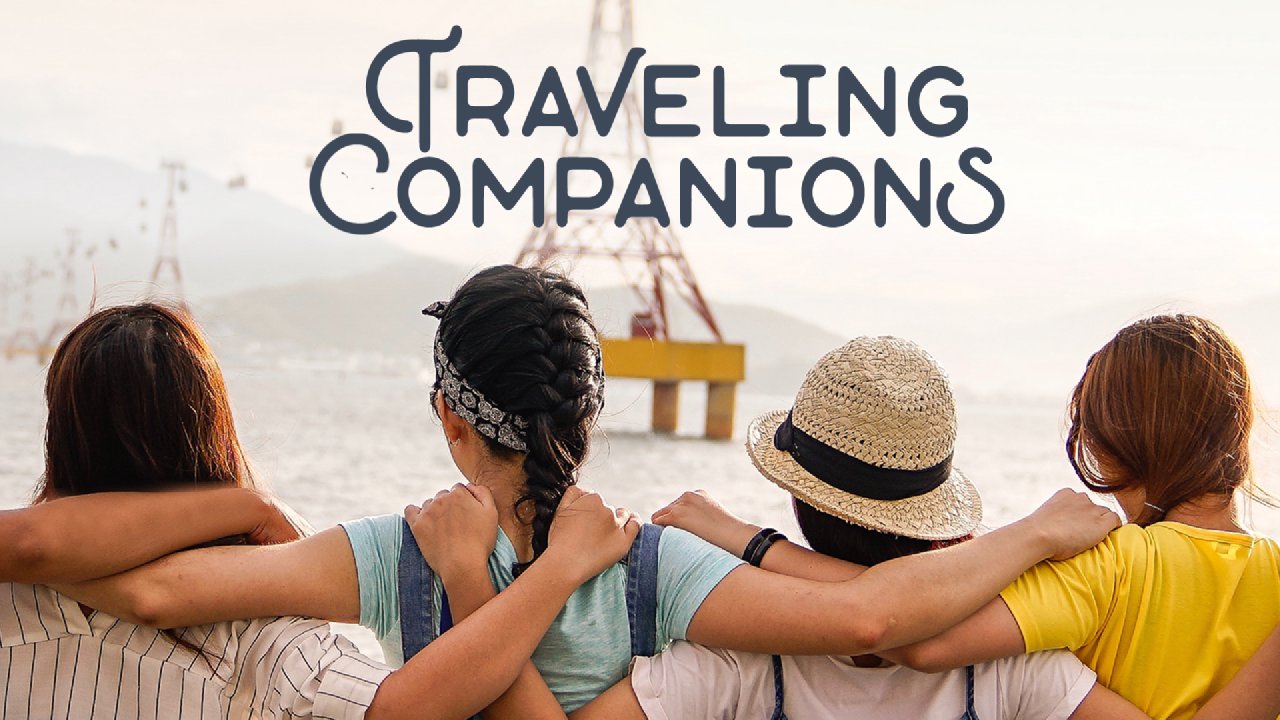 Where to look for
It is better to look for a companion for the whole trip on special resources, where people share common interests. For example tourweek – one of the largest sites travel companions on vacation in the Russian-speaking segment of the Internet. All ads are divided by topic (for example, hitchhikers to the sea) and country (eg, travel companions to Egypt), as well as by departure city (eg, from Moscow).
You can search for travel companions among those who have already advertised, or create your own. Very convenient ad creation form: gender, age, purpose of trip, approximate dates and duration, departure city and destination country. The main text of the ad is given 2,000 characters. This is enough to express all your wishes about the nature of companion and the format of the trip. For communication it is better to use one of the social networks: VK, Facebook, Instagram or Odnoklassniki – links are given in a separate section.
In the near future on tourweek there will be an opportunity to add people of interest in the "Favorites", so that later you can return to view ads and finally decide on the choice.
If you are traveling alone, but want to find a company for a walk or a joint trip somewhere in another city, you can use Tinder. Contrary to stereotypes, this app is not only suitable for finding a couple. For the artificial intelligence to find the right people for you, list your main interests and hobbies separated by commas, and indicate who and what you're looking for. For convenience, you can leave a link to your Telegram or Instagram.
A few more helpful tips
The more complicated the trip, the earlier you should look for a traveling companion: it's more convenient to prepare together.
Before deciding on a companion, it is worth communicating with him on social networks. If a person talks only about himself and his interests, making it clear that during the entire trip he will dictate the conditions, it is better to politely refuse him.
Having chosen a traveling companion, agree with him in advance how often you will spend time together, how you will share expenses, what daily routine you and he have, what attitude and behavior you do not accept, etc. What is familiar and natural to you is not obvious to the other person.
During the trip, try to do without complaints and resentments. If you are not satisfied with something, express your dissatisfaction in a polite form, do not hang labels, argue your position.
Example of a quality ad
Ivan, 30, Moscow
Egypt, from October 15 to November 15, 18-25 nights
Planning a big trip to the historical sites of Egypt on a rented car. The route is as follows: from Cairo to Abu Simbel via Dendera, Luxor, Essna, Edfu, Kom Ombo, Aswan, Philae. Then from Abu Simbel through the desert through the oasis and the ancient city of Dakhla to Siva, also an oasis and an ancient city. On the road from Siva to Cairo you can stop in Alexandria.
Looking for a reliable travel companion with experience traveling alone in Africa, Asia or South America, who knows how to navigate quickly and make a decision in a critical situation, and does not expect five-star service from small guest houses. Driving experience is desirable – we will change. Gender and age do not matter, romantic overtones are excluded. I do not need a sponsor and am not ready to be one, but I can fully undertake the organization of the trip.
About me: I have been to 35 countries, including mainland Tanzania, Botswana, Peru, Tibet, South Korea, often traveling alone. English – C1. Responsible, punctual, non-conflictual, but I do not always clean up after myself and snore. I like long walks, driving a car, extreme entertainments (sandboarding, paragliding etc.). I stay in traditional style hotels, I like to try the local cuisine. I equally dislike "luxury" and "bum-style".
I am interested in history, political science, philosophy, and I can't stand "smoltokas" organically. I am an introvert, and partying in noisy companies is not my thing. I do not drink or smoke, I do not associate with drinkers, and I am indifferent to smokers.
I respect other people's opinions and interests, ready to complement or partially alter the route, if you want to visit other interesting places.