Eight things to know for traveling to Zanzibar in 2021
When the borders of the whole world have remained sealed for months now, and even those who flew with sleeping pills have forgotten about airphobia for the complete absence of long flights, the announcement of the opening of Tanzania to Russian citizens was, to put it mildly, surprising. "Why Tanzania?!" And while for some African adventures seemed like an anecdote about Akuna Matata, others began to probe the whitewashed soil. So probed that today Zanzibar is, as the locals joke, almost "overseas territories of Russia," and you have to admit, it's a very cool alternative for a summer vacation or an escape from winter in a hot climate. Why and how to discover the island, which for decades is included in all the world's lists of the best honeymoon destinations on par with the Maldives, but about it few people in our country until recently knew?
Memo #1: package deals to Zanzibar
Regular direct flights to Zanzibar are still only operated by one airline, and it is objectively expensive and inconvenient to adjust to the numbers to "fly to Zanzibar wildly" the old-fashioned way, like in Bali. Flying with a connection is even worse, you can spend up to four days moving and take the risk of landing without a suitcase. Especially when you fly to a really exotic destination for the first time, so even in a lockdown, to make life easier and shift the burden of responsibility on the organizers is worth it. Therefore, at least the first time you should definitely take a package offer: charter + accommodation. The first road to the island for Russians was paved by mastodons of the tourism industry – the company Coral Travel. Even today they have one of the most extensive and pleasant in any price segment "packages". So the first time you should not experiment (trips are too rare and valuable to take risks) – Coral Travel will take into account all the smallest wishes: on a place of dislocation, transfer, etc.. The flight "there" takes 8.5 hours. "Back" – either 9, or just under 11. Sometimes planes on the way back need refueling on the "mainland", Tanzania, so consider that you spend in the plane an hour and a half longer, when you download the next movie on your tablet. Oh, and there is no time difference with the island!
Memo #2: Zanzibar Airport
The most important "horror stories" about the island are not about yellow fever (which, by the way, does not exist here), but about the local airport. And this, alas, is true. Even the most unpretentious travelers lose control. If you are so "lucky" that at the border at the same time met the passengers of two or three planes, the turn at customs in a hangar-like building in the heat can drag on for a couple of hours. So just in case, it is better to have patience and a bottle of water. There are a few ways to avoid this – to put a visa in Russia in advance (its cost – $ 50 – does not change) or at the border for an additional $ 20, using the option of priority passage (immediately report it to the customs officer upon arrival!). This will save you a tremendous amount of nerve cells. You can have a rest from the border crossing in a comfortable transfer by Coral Travel. Ideally you should pay extra for the individual one. But in the group you can meet a great company on the way. By the way, judging by my own experience and stories of dozens of friends, it is in tours of Zanzibar magically all get very useful and pleasant acquaintances.
Memo #3: The best beaches in Zanzibar
"Finger in the sky" to Zanzibar is best not to fly. Study the environment in advance, even if the picture of the hotel will look very, very attractive. Firstly, there is a risk of getting "stuck" – when there is absolutely nothing for tens of kilometers around except a closed hotel area. Secondly, the ocean in some places "teeming" with sea urchins and sea cucumbers, and go into the water without special rubber slippers will not work, and not very pleasant. But this is rather an exception to the rule, but it can be. Proven places and the best of the best in the list of Zanzibar beaches: the area Nungwi (the largest influx of Russian tourists and the largest number of restaurants and entertainment), Kendwa (indisputably the best beach) and Padge (a very quiet place for a complete island zen with excellent kite-surfing schools).
Memo #4: Tides in Zanzibar
The ocean in Zanzibar deserves a screensaver on your phone and a million likes on Instagram – (an extremist organization banned in Russia) you won't find so many shades of turquoise even in the Maldives. Especially in combination with snow-white "flour" sand, which is almost does not stick to the body. But! It's important to remember such a phenomenon as the tides and high tides of the ocean in Zanzibar, which here can reach up to two kilometers! That is, at low tide, the ocean for six hours to hundreds of meters away and the water is exactly ankle-deep – for children, it's a real paradise! But adults get used to the tides very quickly too: you can literally walk along the bottom of the ocean, looking at seaweed, corals, starfish and other rare creatures in the company of "beach boys" – the charismatic (and frankly obtrusive) representatives of the nomadic Maasai people. Every day, the tidal time is shifted by about 40 minutes. As the Russians joke, "The water's poured! You can go swimming!"
Speaking of beaches and tides. An incredibly beautiful (and at first impossible to understand) phenomenon is the moonrise that occurs on the beaches of Paje. At a certain hour, like the Sun in the morning, the Moon rises from behind the horizon and rises swiftly over the land across the starry sky, casting a pink, "dawn" track into the ocean. It's a mesmerizing sight! Especially if you're lucky and at the time of your holiday falls full moon. Make a wish!
Memo #5: Illnesses in Zanzibar
No, no vaccinations or special medications are required to travel to Zanzibar. Neither yellow fever nor malaria has been here for a long time. Neither is there coronavirus (the official version). Therefore, there is no need to get tested for COVID-19 or antibodies before traveling to the island. Only when you return back to your home country. However, if you fly a Coral Travel package tour, all the necessary medical insurance is already included in the trip. Another plus in the karma of an influential tour operator.
Memo #6: food in Zanzibar
The real, local, food in Zanzibar can only be tasted if you take an evening stroll along the main roadway and check out the places where the residents themselves eat. These are usually boiled rice; chicken kebabs in various spices; fried "balls" of potatoes with vegetables and all kinds of samosa (samosa) and chapati (flatbread in which spinach is wrapped). It's greasy but very tasty. If you meet along the way be sure to try the local soup urojo (vegetarian broth with boiled egg and various crunchy vegetables). As for drinks, try sugar cane juice, which is very caloric pressed and lime is added for a refreshing effect. In restaurants and cafes the cuisine is rather "adapted" to the tastes of tourists. A lot of Italian restaurants, dishes with curries, chicken and, of course, the freshest seafood (squid, octopus, small lobsters and huge shrimp). One of the first words the locals learned in Russian and now around the clock voice on the beach is "coconut." It is worth bargaining for fresh nut juice.
Memo #7: Language in Zanzibar
In Zanzibar, as in most African countries, Swahili is spoken. Thanks to the cartoon "The Lion King," you at least know the island's main expression in this language: "Akuna Matata." No problem. Tourist minimums usually include asante sana ("thank you very much"), jumbo (hello!) and pitch-slow ("slow-slow," with which locals constantly justify their sluggishness). A more "advanced level" is to answer the question "How are you?" with "Fresh!" You do not need more – in Zanzibar speak excellent English, and almost all menus in restaurants are duplicated in Russian.
Memo #8: sightseeing and entertainment in Zanzibar
It is a great misconception to think that organizing tours yourself with the help of locals is quite easy. Not at all! With the local mentality and trademark "field-and-field" to go on a worthwhile adventure on your own is really problematic. And here again Coral Travel tours become a real salvation when you want to see something else besides fifty shades of blue ocean. The top attractions are a trip to the "blue safari" (a kind of snorkeling with a visit to a local fishing village with century-old baobabs and barbecues on a sandbank in the ocean), swimming with dolphins, prison island, occupied by turtles, and a two-day safari flight to Tanzania. Special mention should be made of a visit to the capital, Stone Town. Be sure to stay in town until the evening! During the day the town is very stuffy, and in the evening they have a night food market with music and amazing food on the waterfront. In major tourist locations, such as Nungwi, "on schedule" in local bars arrange discos with a solid cocktail list and unbridled dancing. A separate and simply unforgettable pleasure – a two-day freediving course, a new level of acquaintance with the ocean and yourself. After all, as divers say, at this moment you are not diving into water, you are diving into yourself. The only internationally certified school on the island is Extreme Blue Water Freediving.
Zanzibar Island Tanzania entry rules for Russians in 2022 due to coronavirus
The rules of entry for Russians and other foreign tourists to the island of Zanzibar in Tanzania have changed slightly due to the coronavirus.
Since August 1, 2020 international flights from Russia to Tanzania to the island of Zanzibar have resumed. The country opened its borders to Russians and other foreign tourists.
But in 2022 air travel between Russia and Tanzania was temporarily stopped.
It is possible to fly to the country with a connection in Istanbul, Cairo, Dubai or another third country.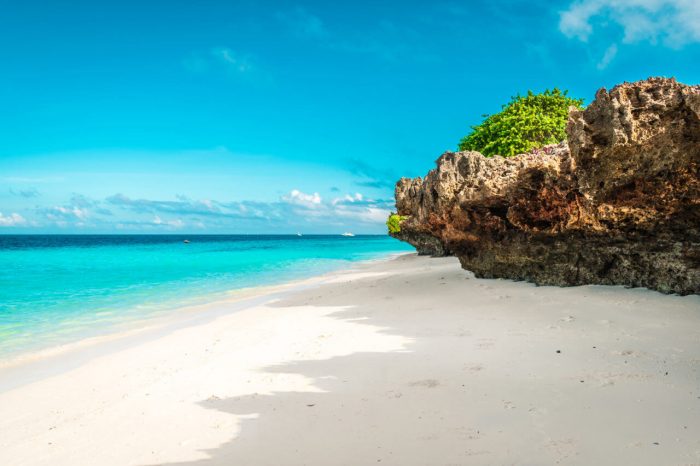 Is a PCR test for coronavirus necessary to travel to Tanzania in 2022
The actual rules for Russian tourists entering Tanzania are published on the official website of the Russian Embassy in Tanzania tanzania.mid.ru
From May 4, 2021 all visitors arriving on holiday to Tanzania must present a negative PCR test for coronavirus, which must be done no later than 72 hours before arrival in the country. The certificate must be in English.
Vaccinated tourists must also submit a PCR test, as long as there are no exceptions for them.
Twenty-four hours before entering the island of Zanzibar you must fill out an online surveillance form, the health declaration can be found at healthtravelznz.mohz.go.tz/traveller. For travel to the mainland, this requirement has been waived, as reported on the website of the Ministry of Health of the Republic of Tanzania.
Passengers transiting through Tanzania and planning to stay in the country for more than 72 hours will have to do the test as well. Transit passengers also need a negative PCR test for coronavirus done 72 hours in the country of departure.
Children under 5 years of age and aircrew members may not submit a negative PCR test.
Vaccinations for yellow fever or malaria are not required.
What to do in case of a positive PCR test
In case of a positive PCR test, tourists are allowed to be quarantined in self-isolation in the hotel at their place of stay in Tanzania for 14 days or until they recover. In case of a negative test after 14 days the quarantine ends and the traveler can continue to rest in the country.
Entry rules for vaccinated passengers
So far, the Tanzanian government has not made any exceptions for vaccinated passengers with Sputnik V or WHO-approved international vaccines.
All of them must also submit to PCR tests.
Entry rules to Tanzania for Russians in 2022
The rules for entering Tanzania have changed slightly due to the coronavirus in 2022.
To enter Tanzania, Russians must obtain a visa. You can do this on arrival at the airport or get an electronic permit in advance online. The visa costs 50 US dollars. It will be necessary to pay at the airport with a bank card. and e-permit can be issued for up to 90 days. Sometimes it happens that tourists are issued a visa for the duration of their trip – 15 or 30 days. In this case, the visa can be extended for up to 90 days for free at the immigration offices, which are located in Stone Town and near the village of Nungwi, the most popular tourist resort in Zanzibar. More information about visa application in Tanzania is explained in the video.
Applying for an electronic visa to Tanzania
You can apply for a visa in advance, so that you don't have to wait in line to fill out forms at the airport of Zanzibar after a long flight from Russia. Visasam visa center assists in obtaining an electronic visa to Tanzania.
Contact and write: +7 985 123 55 59 Tamara Kuba (WhatsApp, Telegram).
The cost of obtaining an electronic entry permit: 1500 rubles (payment of our services) + $ 50 visa fee Tanzanian embassy.
This video explains in detail why you need an electronic visa for fast border crossing at the airport.
Period of validity of the passport for a trip to Tanzania
A passport must be valid for at least 6 months from the date of entry into Tanzania.
It must have 2 blank pages. One of them will have a visa, the other will have border stamps of entry and exit from the country.
Is it necessary to have vaccinations to travel to Tanzania
There is no mandatory requirement to have a QR code confirming vaccination against coronavirus.
There is no mandatory requirement for Russians to be vaccinated against Yellow Fever or Malaria to travel to Tanzania. The presence of a certificate of such vaccinations may be required in some neighboring African countries, if you go there to travel further from Tanzania.
Other tips for tourists traveling to Tanzania for the first time can be seen in this author's video.
Rules for entry of Russians back from Zanzibar to Russia from December 8, 2021
Due to the spread of the Omicron strain, from December 8, 2021 all persons arriving from the following countries need to observe a 14-day quarantine and self-isolation regime: Tanzania, South Africa, Lesotho, Zimbabwe, Madagascar, Botswana, Zimbabwe, Namibia, Hong Kong, Eswatiani.
Travelers will also need to take two PCR tests after arriving in Russia. The first on the second day after your return, and the second between the 10th and 12th day.
Beginning July 7, 2021, Russian citizens arriving from any foreign countries must undergo a single PCR test, except for those who have a vaccination or a previous illness.
The test is taken and the results must be uploaded to the State Services website within 96 hours of crossing the border.
It is possible not to take the test for Russians who have been vaccinated and have had a full course of COVID-19 vaccinations within the last 12 months.
If a person has been officially ill with coronavirus within the last 6 months and there is information about it on the Gosuslug website, he/she can also not take a PCR test after arriving in Russia.
It is also necessary to register on the Gosuslugi portal as returning from abroad before arriving in Russia. Test results are uploaded to your personal account.
All the details of a vacation in Tanzania on the island of Zanzibar are described in this video.