Turkish cuisine: national dishes with photos
My wife Tatiana and I have been living in Antalya for more than 9 years. I hope these articles and our travel experience will be useful. The information is regularly updated. So feel free to ask questions in the comments and on the telegram channel.
Last updated article 29.05.2022
Turkey is not only wonderful seaside resorts, hotels for all tastes and countless attractions, but also excellent national cuisine.
Turkish chefs are excellent cooks, and the Turks love to eat well and have a hearty meal, so that after visiting the country the tourists take away beautiful "culinary" memories.
In today's article will tell you what famous Turkish cuisine.
General Information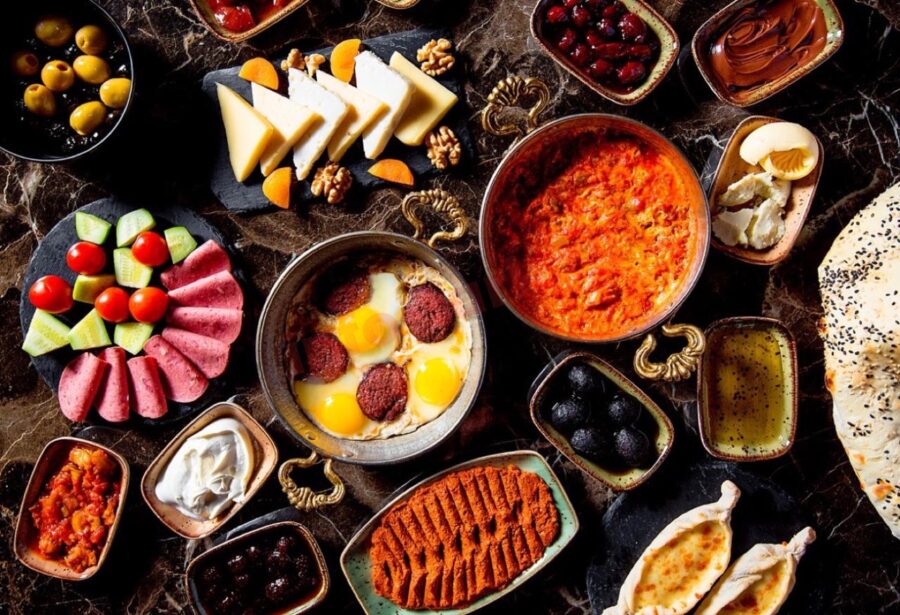 The origins of Turkish cuisine should be sought in the culinary traditions of the ancient Turks. Subsequently the national cuisine was enriched by Mediterranean (especially Greek), Balkan and Caucasian influences. The most important factor in the formation of the Turkish cuisine as we know it today was the adoption of Islam by the local population and the typical Muslim ban on pork and alcohol.
Many peoples were the subjects of the Ottoman Empire, which existed for hundreds of years and this, combined with the ancient and rich history of the country, made the Turkish cuisine one of the most diverse in the world.
In other words, just as the Biblical Babylon mixed all the languages of the world, the modern Turkish cuisine is a mix of a huge number of culinary traditions, because the Hittites and Assyrians, Hellenes and Cappadocians, Persians and Romans walked this land.
In general, Turkish cuisine is closest to the Mediterranean and Balkan.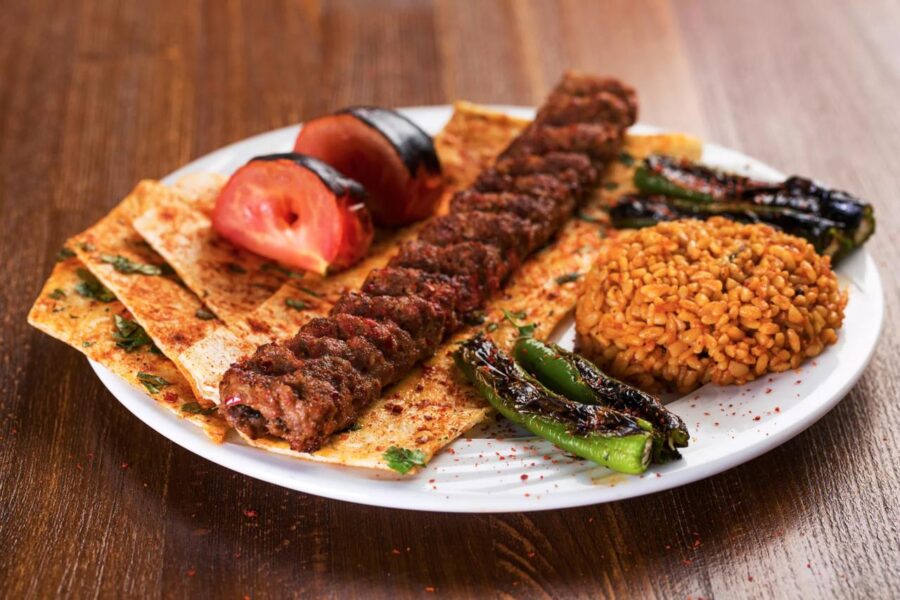 It is worth noting that the recipes for the preparation of certain dishes (as well as the dishes themselves) and the restaurant range varies depending on the region:
For example, in the Marmara Sea region they cook the best lamb in Turkey (the same region is famous for its vegetables, fruits and seafood).
And the inhabitants of the Aegean Sea coast make excellent olive oil, which is generously used in cooking appetizers and main dishes.
The diet of the inhabitants of the mountainous regions of the east is dominated by yogurt, cheese, meat and seasonings of mountain herbs. A splendid local tea crowns the meal.
The central regions are famous for their kebabs, borek – bagels or rolls stuffed with cheese and spices (less often with meat stuffing), a variety of meat dishes and delicious vegetable side dishes.
Cooks in the southeast make wonderful Turkish sweets. Interestingly, the dishes here are spicier than in the rest of Turkey – perhaps this is the effect of the desire of locals to balance.
Peculiarities of Turkish cuisine
One curious peculiarity of the local culinary traditions is the lack of any specialty associated with the national cuisine (such as Italian pasta or French sauces): the range of offered dishes and options for cooking are too wide.
Not without reason, according to experts, Turkish cuisine is one of the three best cuisines in the world along with French and Chinese.
Turkey is famous for its baked goods. In the dough are added ingredients such as eggs, vegetable oil, milk, yogurt, and a variety of spices. Cheese, meat and vegetables are used as toppings. Locals usually do not sit down at the table without bread. The same can be said about the amazingly delicious Turkish yogurt.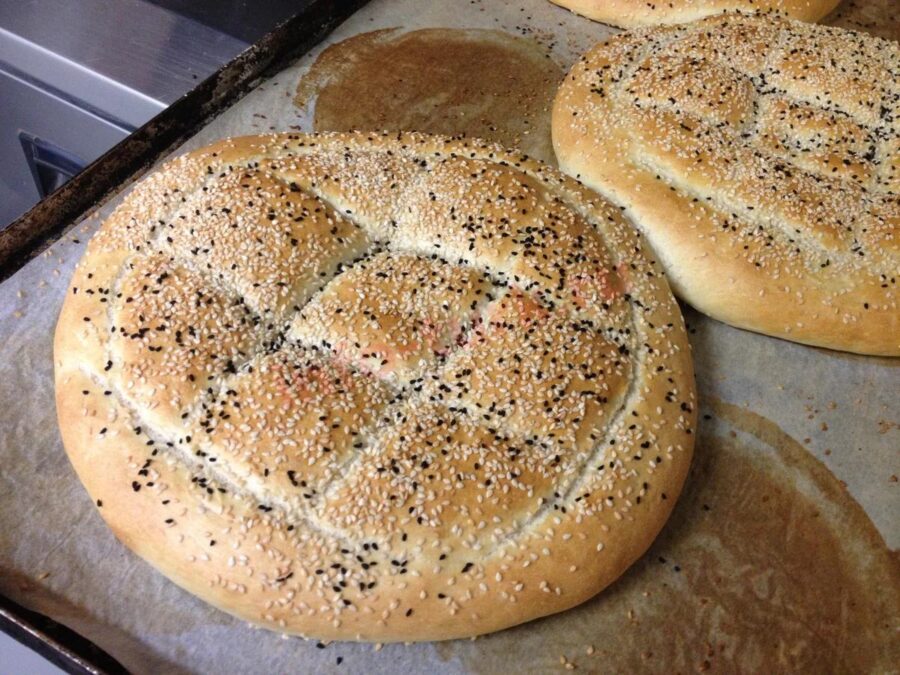 Among the main snacks are sarma (vine leaves stuffed with rice and minced meat), boreki, fried zucchini, eggplant.
Eggplant is a separate song, so loved by the local restaurateurs and housewives. Eggplant is fried, baked in the oven, stewed, served as a snack, side dish, and often a main course. They are served alone or with other vegetables, as well as with bread, yogurt, meat, or various variations of all of the above.
Very popular soup (Turkish: chorba), especially lentil soup and yogurt-based soup. Turkish giblet soup is also very good. The main characteristic of the national soups is their consistency – as a rule, we are talking about thick soups (soup puree).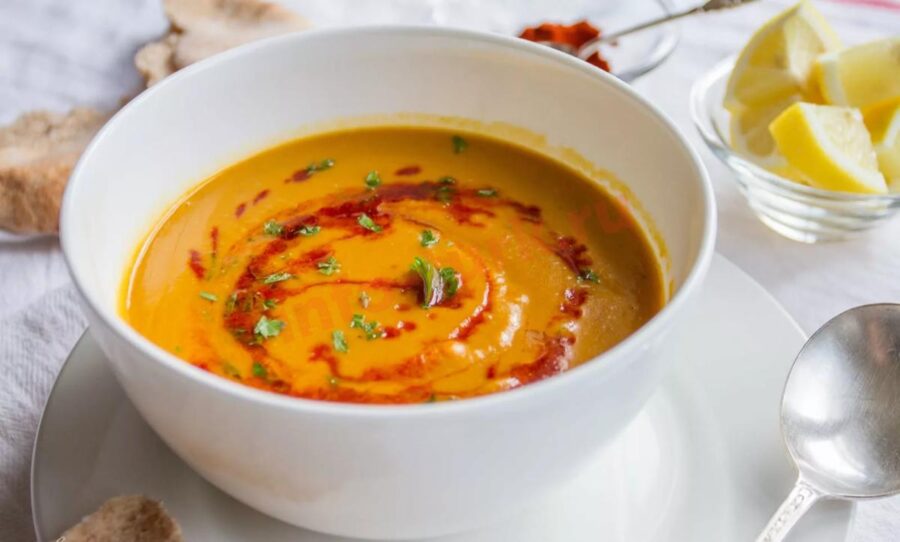 And of course, there is little that can be compared with Turkish meat dishes. Suffice it to say that there are more than 100 kinds and variations of the famous Turkish kebabs.
There are restaurants totally specializing in kebabs. This dish is cooked from the choicest lamb. Kebabs are served on lavash like shawarma (Turkish – döner kebab), on a plate and on a spit (shish kebab). In the province of Adana, they cook especially spicy (with red pepper) Adana kebab. Grilled lamb ribs are a favourite dish of foreign tourists.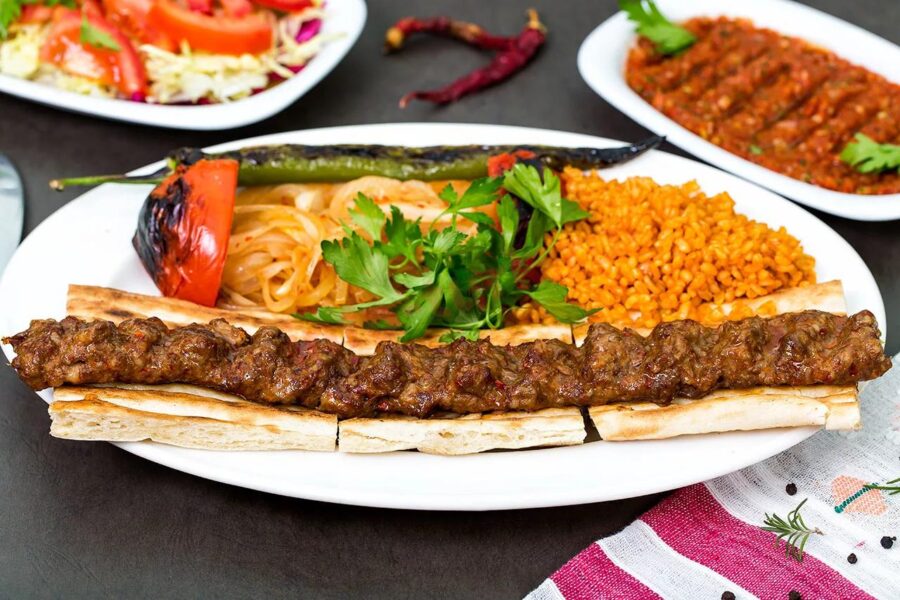 Dishes of fish and seafood enjoy an excellent reputation: seabass baked in foil, plaice in tartar sauce, fried mussels, stewed shrimps and other delicacies.
Of course, we can't talk about Turkish cuisine without mentioning Turkish sweets. This halva and Turkish Turkish delight, and marshmallow and baklava – the names that evoke extremely pleasant associations with all the sweet tooth of the world. However, for those who have a soft spot for sweets, Turkish desserts may seem too luscious: too much syrup and sugar.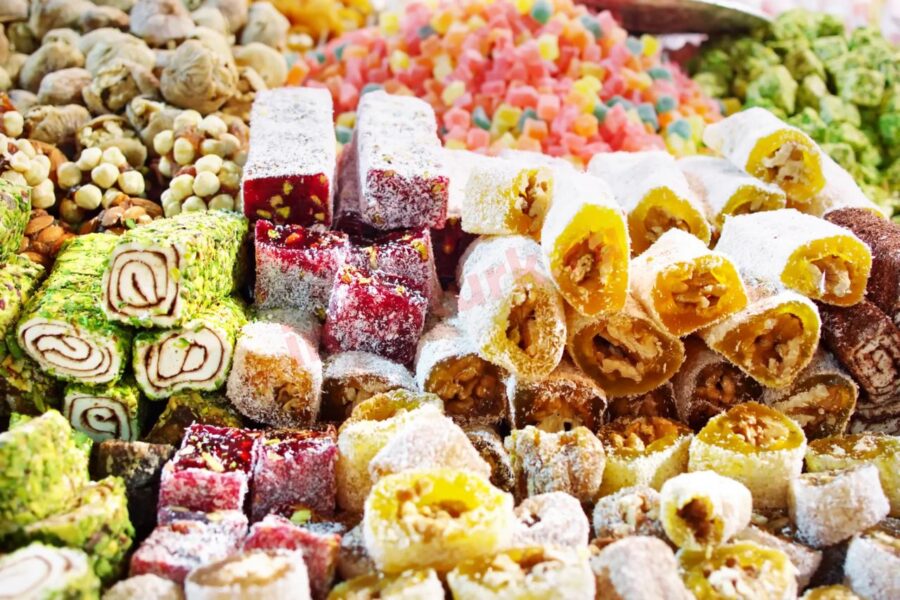 As for alcohol, the most widespread strong drink in Turkey is raki, an analogue of Balkan raki and French pastis.
Turks eat at an extremely leisurely pace, gathering around the table as a family or a large group of friends (unless circumstances do not prevent it). Is it any wonder that an otherwise ordinary meal lasts several hours?
Popular dishes
Kebabs and borek have been written about above, so let's focus on describing the other dishes.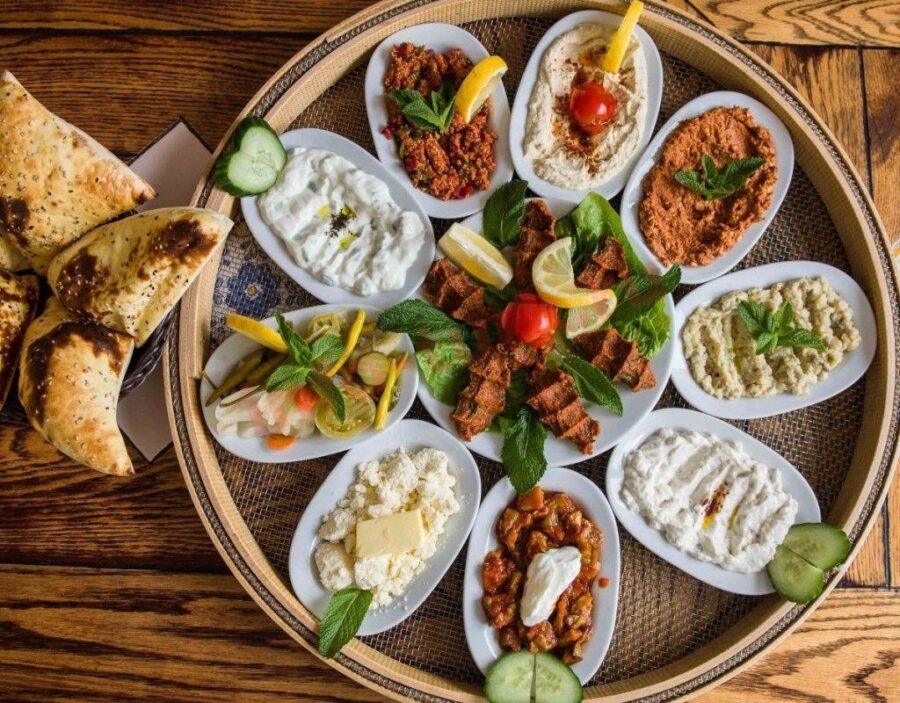 Meze . This word refers to appetizers in general. In addition to those already mentioned, white cheese and olives, pickled mackerel, meatballs, hummus and melons are all served as appetizers.
In many local restaurants the waiter comes to the customers with a tray of dishes "for warming up", thanks to which the choice of appetizer becomes meaningful and visual, and in some – appetizers are served for free with the main order.
Kefte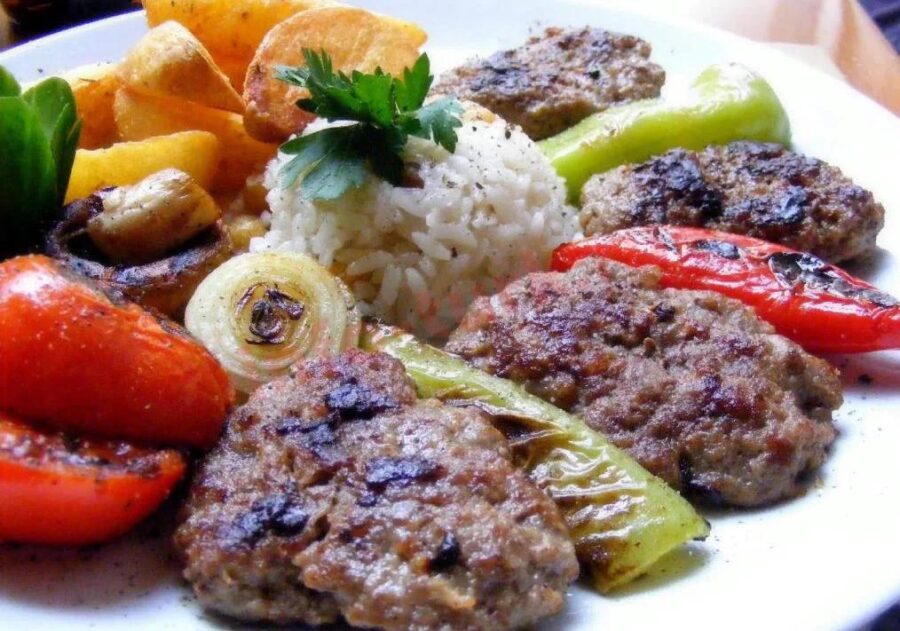 Köfte is thinly sliced or spiced meat, seasoned with spices and onions, and shaped into cutlets or balls. Depending on the type of kofte, eggs, red pepper, carrots, peas, crushed wheat, walnuts and other ingredients can be added to the kofte.
Such meat is grilled, fried, baked or boiled. Cooked this dish from lamb or beef, less often from chicken or veal.
Imam bayaldy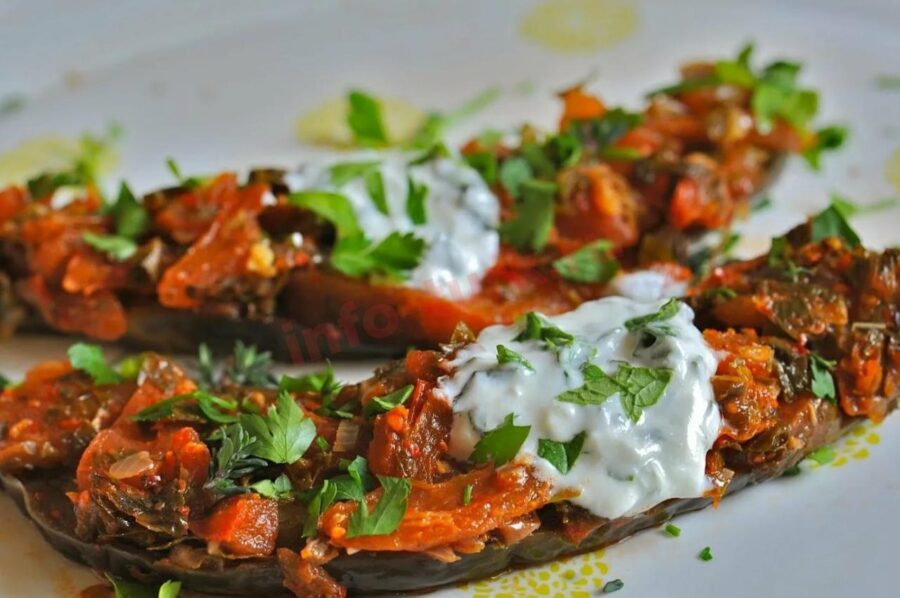 Be sure to try imam bayaldi, a delicious dish of baked eggplant stuffed with tomatoes, sweet peppers and herbs, with the addition of garlic paste, onions, nuts and spices.
Served cold or slightly warm. According to legend, the imam who tasted this delicacy experienced such bliss that he fainted (hence the name of the dish).
Fish dishes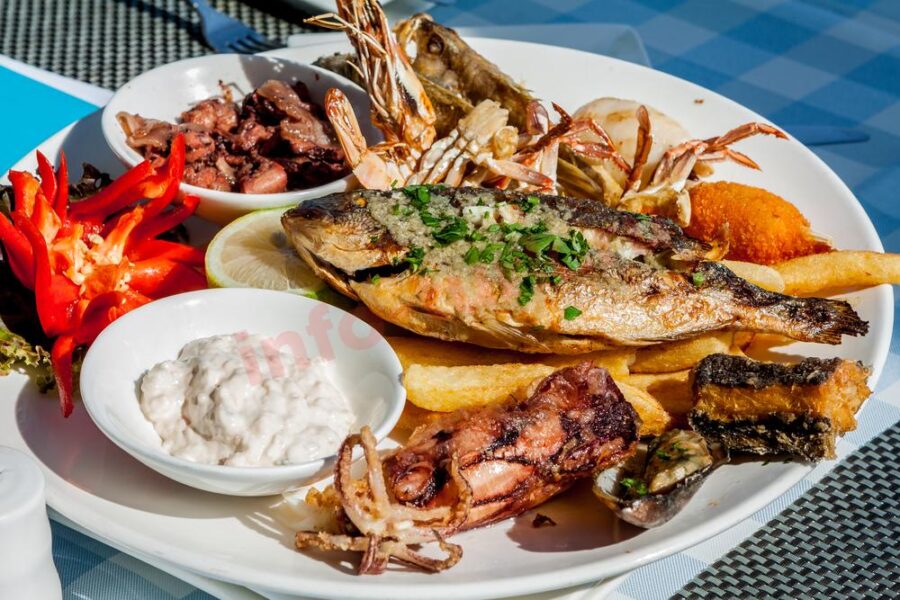 Turkish chefs delightfully prepare fish dishes. One such dish is fish roasted on a grill . It can be sea bass, mullet, mullet or tuna.
The fish is pre-cooked in onion juice, to which is added olive oil, bay leaf and lemon essence. The sauce is made from yogurt with minced garlic and dill. Salt and pepper to taste. Fish is served with vegetables and bread straight from the grill.
Turkish sweets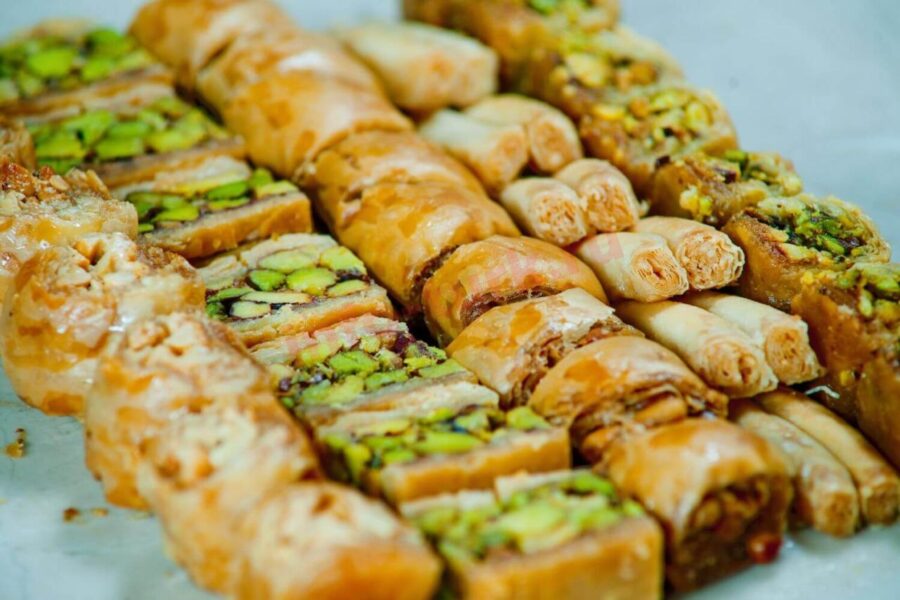 Wonderful and varied Turkish pastries, and as for the sweets, it is not without reason that many of them are called "Turkish". Baklava, made of puff pastry with walnut filling and generously flavored with syrup, is extremely popular.
And do not forget about the excellent Turkish tea and coffee.
Where to Eat in Turkey
In any decent Turkish hotel you can get a delicious and hearty meal. Those who prefer the "wild" holidays or certainly want to try the local exotic, will be pleasantly surprised by a long list of catering establishments.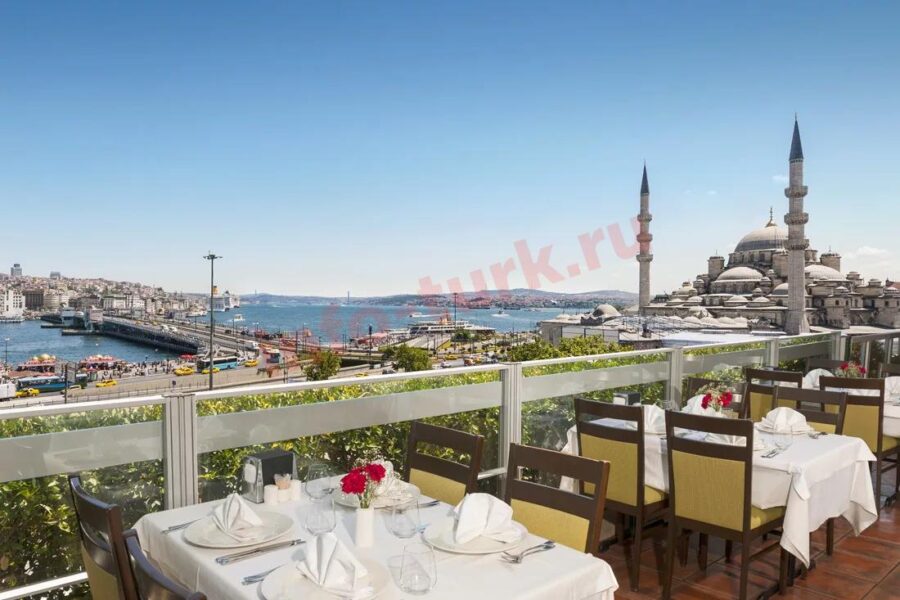 Turkish restaurants offer local, European and Asian cuisine. The average price for dinner is $10 to $12.
Widespread are the locants – restaurants and cafes, where for $5-6 dollars you can taste the national Turkish dishes. In the fish loquats lunch is more expensive – $7-8 dollars.
Chorbaci are establishments where soup (chorba) is served as the main course, followed by meze (appetizers). A variety of chorbaji is iskembedji, specializing in lamb giblet soup. The meal costs only $2-2.50.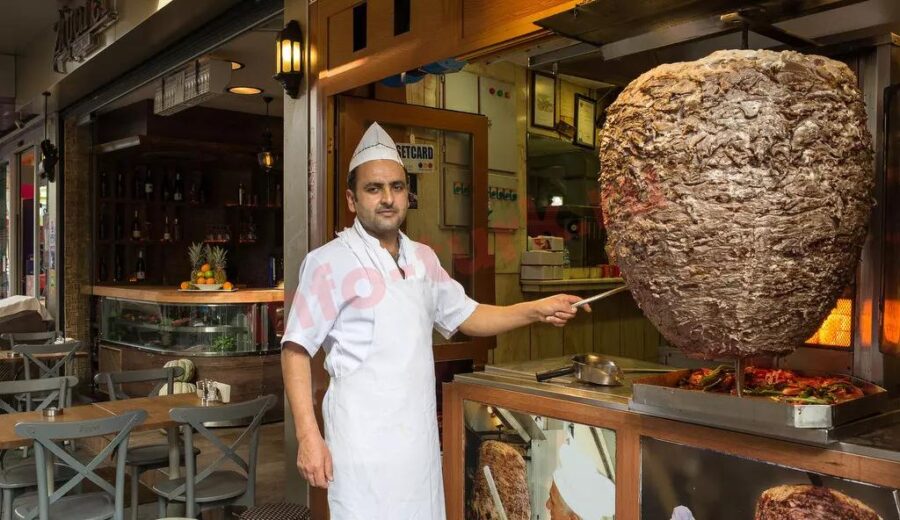 Kebabchi and köfteji are for kebab and köftegi lovers respectively. Salads and appetizers are served with the meat. Servings range in price from $5-5.5.
Döner salonu – eateries that sell döner kebabs, the equivalent of shawarma ($3.5-4).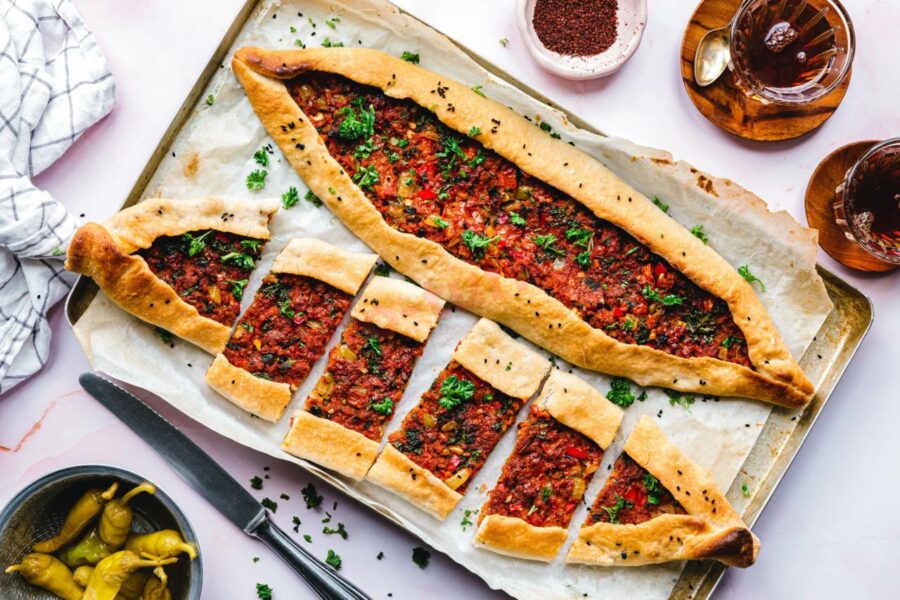 Pide salonu (or pideji ) offer visitors a pizza in the Turkish manner of pide: flatbread boats filled with hot minced meat, cheese and vegetables (especially tomatoes). The bill starts at $6.
Tatligi (or pastané) – a café-candy shop, from which even the most fastidious sweet tooth leaves happy. At least 5 dollars you will leave here.
Alcohol can be found in meyhana, where the food is served only light snacks. As for the teahouse, it is a kind of men's club, where they drink tea, play cards and backgammon, and smoke hookah. And listen to music and dance can be found in gazinos – small restaurants, where in addition to lunch or dinner, often offer a drink.
Small cafes selling sandwiches, pies, chips, soft drinks and cigarettes are called bouffes. Right in the streets they sell sesame bagels, hot corn, ice cream, and juices.
You will never go hungry in Turkey!
Turkish national dishes: what to try in Turkey, 10 popular dishes, traditional sweets
Turkish dishes with eggplants: delicious recipes, step by step instructions, dishes in the oven and in the pan
Turkish vodka Raki (raki): what kind of drink, what it consists of, how many degrees, types, how to drink it correctly
Turkish dishes of vegetables and meat, desserts, national food: what to try in Turkey
How to cook bulgur deliciously: ways to cook the side dish, rules, quick dishes, simple recipes
Turkish tea cup: what is the name, features of the shape and volume, the variety of glasses