15 sights worth seeing in Eindhoven
Eindhoven is the fourth largest city in the Netherlands, located in the southern part of the country near the intersection of the small rivers Dommel and Gender. Although much of the city was destroyed during World War II, Eindhoven was quickly rebuilt in the following years, and over time it became a thriving city – the industrial design capital of the Netherlands. Currently, the number of interesting museums and a variety of tourist attractions Eindhoven is on par with the famous cities in Europe.
Historical Museum of Eindhoven
Historical Museum of Eindhoven. | Photo: Lennart Tange / Flickr.
The museum is located near the city park Genneper in the southern part of Eindhoven. This wonderful open-air museum focuses on several historical periods, including the Iron Age and the Middle Ages.
Visitors can not only learn what the daily life of people was like in those times, but also experience the atmosphere of past eras – try on historical costumes, shoot an arrow, cook food over a fire, etc.
On the territory of the museum there are several locations where you can see reconstructed old buildings, costumes from different epochs, as well as reenactments of different activities and everyday life of those times. The Historical Museum of Eindhoven is a great place to visit for the whole family. Children will not only have fun here for a few hours, but they will also learn a lot of new and interesting things.
The address is preHistorisch Dorp, Boutenslaan, Eindhoven, the Netherlands.
Van Abbe Museum
Van Abbe Museum.
Van Abbe Museum is located near the main train station. It is one of the best museums of modernism and contemporary art in Europe. Its rich collection contains more than 2,700 works of art.
The museum's old architectural building dates back to the early 1900s, and the collection began with Henri van Abbe, a connoisseur of modern art and private collector. Today, the museum's unique collection already includes about 700 paintings and 1,000 sculptures, as well as video works and art installations. Among the exhibits are works by world-famous masters such as Picasso, Mondrian, Kandinsky and Lisitsky.
Address: Van Abbemuseum, Bilderdijklaan, Eindhoven, Netherlands.
Evoluon Conference Center
Evoluon Conference Center | Photo: David Haberthür / Flickr.
The Evoluon is an enormous and unusually designed complex which was formerly a science museum and is now a conference center. The building was designed and built by the world-famous electronics giant Philips.
The building's grandeur and quirkiness have made it a real tourist attraction and one of the main symbols of Eindhoven. The Evoluon is shaped like a huge flying saucer with a dome diameter of 77 meters. Despite the fact that the complex is now a convention center, it is open for visitors to take a tour and admire the amazing futuristic interior of the building.
Address: Evoluon, Noord Brabantlaan, Eindhoven, The Netherlands.
Genneper Park
Park Genneper | Photo: Hans Porochelt / Flickr.
This park is located directly behind the main ring road surrounding Eindhoven. The 81-hectare park offers visitors a wide variety of recreational activities. Genneper Park has always attracted a huge number of tourists and city residents, which is not surprising – there are many places with wonderful scenery and natural areas for walks. In addition to the beautiful park zone, there is an ice rink, a swimming pool and a restaurant.
Address: Genneper Parken, Bayeuxlaan, Eindhoven, Netherlands.
City Park Eindhoven
Eindhoven City Park.| Photo: wikimedia.
Another of the beautiful public parks of Eindhoven is Stadswandelpark, located in the southern part of the city. It is incredibly beautiful – there are a lot of green areas, well-kept lawns and lawns, as well as paths for comfortable walking. In addition, the park has a large picturesque lake with whimsical statues and beautiful bridges. Here at almost all times of the year you can see swimming ducks and swans.
The address is Stadswandelpark, Eindhoven, Netherlands.
Church of St. Catherine
Church of St. Catherine. | Photo: Lennart Tange / Flickr.
This magnificent Neo-Gothic building is remarkable for its attractive facade with large round stained-glass windows and two bell towers rising to a height of 73 meters. The interior of the church is impressive with its huge stone columns and decorative arches.
The current Catholic Church was built on the site of a former temple dating back to the 1200s and also dedicated to St. Catherine of Alexandria – first mentioned in the early stages of Eindhoven's history. The style of the church has changed over the years. The church suffered a lot of damage during the Second World War, but in the following years the structure was thoroughly restored and in 1972 the church of St. Catherine was given the status of a national monument.
Address: St. Catherine's Church, Catharinaplein, Eindhoven, Netherlands.
Nuenen village
Nhuenen village. | Photo: Andrew Black / Flickr.
About 10 km east of Eindhoven is the charming village Nueenen. This charming Dutch town is known as Van Gogh's village. The great painter lived here for two years and painted many famous paintings, which accurately depict many buildings and neighborhoods of Nuenen.
The central park of the city and the surrounding streets have partially retained their old-time charm – many buildings look as if they are from a previous era. Nyenen is also famous for being the site of fierce battles in the decisive Allied war effort Market Garden during World War II.
Address: Stichting Van Gogh Village Nuenen, Berg, Nuenen, Netherlands.
Philips Museum
Philips Museum. | Photo: Dutch Design Week / Flickr.
The museum offers visitors a comprehensive insight into the history of the Eindhoven and the history of Philips, the global electronics giant.
You can learn all about how the Philips empire came into being and how the company was instrumental in transforming Eindhoven into the economic powerhouse that it is today.
The exhibits in the museum tell you about all periods of Philips' development: from its beginnings in 1891, when the company began manufacturing its first light bulbs in a small factory, to today, when Philips has grown into one of the world's largest electronics corporations.
Address: Philips Museum, Emmasingel, Eindhoven, the Netherlands.
PSV Museum
PSV Museum.
This interesting museum of one of the most famous soccer clubs in the Netherlands is located in the huge Philips Stadium. It is a must-see for soccer fans. The people of Eindhoven are crazy about soccer, and their favorite club PSV has a long and successful history in the soccer world. If you are a fan, the PSV Museum is a Mecca for you.
All other soccer fans will appreciate the unique museum exhibits related to the history and sporting glory of the club – cups won, memorabilia, rare and famous photos. In addition, the exhibition halls are equipped with screens, which scroll through frames of historical chronicles. The museum will be interesting not only for adults but also for children. There are several interactive displays with captivating programs and even a small field where they can run the ball and score goals!
Address: PSV Museum, Stadionplein, Eindhoven, The Netherlands.
Bottle Distillery
Bottle Distillery.
This small, family-run winery in Eindhoven is a welcoming and exciting place to visit. The winery is located near the center of the old part of town, by the Dommel River.
Visiting here and experiencing the wonderful world of wine making will be a special unforgettable experience!
The winery staff is passionate about what they do, and the owner is very friendly and hospitable – he will be happy to give you a tour and share his knowledge about the distillation process and wine making.
Address: Bottle Distillery, Kanaaldijk-Zuid, Eindhoven, The Netherlands.
DAF Museum
DAF Museum | Photo: Ronald van der Graaf / Flickr.
The museum is located in the center of Eindhoven, near the train station and the Van Abbe Museum. Here you can learn a lot about the history of cars, trucks and other vehicles. Fascinating exhibition of the DAF Museum is a dream come true for every car enthusiast.
Among the unique exhibits are many historic cars, such as the three-wheeled Mobile Raincoat, which was so small that it could fit into an apartment corridor, and the multi-axle Jan de Rooy. All of the exhibits in the museum are in truly superb condition and take visitors on a fascinating journey into automotive history.
Address: DAF Museum, Tongelresestraat, Eindhoven, The Netherlands.
PSV stadium
Soccer club PSV stadium.
Philips Stadium with a capacity of about 35,000 people is the home arena of local soccer team PSV. With its original design and the latest technical equipment it is considered one of the best soccer stadiums in the Netherlands.
For example, all spectator seats are equipped with heating, and the soccer field is illuminated with special heat lamps to avoid problems with the grass – Philips is the only stadium that uses this technology.
The century-old stadium was built in 1910 and was originally used as a playground for Philips employees. Then the arena was considerably enlarged to match the rapid progress of the PSV soccer club in Eindhoven – the stadium had to accommodate the growing crowds of soccer fans who regularly attended home matches. Philips Stadium is not only the home arena of the city's main team. It regularly hosts national and international soccer matches as well as music concerts.
Address: Philips Stadion, Frederiklaan, Eindhoven, Netherlands.
Het Veem Food Market
Het Veem Food Market | Photo: EU2016 NL / Flickr.
This local food market is the perfect showcase for passionate chefs, culinary professionals and private entrepreneurs involved in the food industry. You'll find a variety of breads, numerous types of cheese, meats, vegetables, wine, coffee and other products on display in skillfully designed booths and stores.
All this looks very colorful, appetizing and on top of it exudes alluring smells. In contrast to the traditional food market, food markets in the Netherlands is not just a place to buy food.
Here you can just sit and relax in the company of friends or loved ones while enjoying a delicious meal. Foodies will surely appreciate this atmospheric Eindhoven food market – lively and at the same time cozy, where you can order dishes of different national cuisines, taste delicious desserts and pastries, enjoy a cup of aromatic coffee or a glass of excellent wine.
Address: Vershal het Veem, Torenallee, Eindhoven, the Netherlands.
Dierenrijk Zoo
Dierenrijk Zoo | Photo: Thomas van de Vosse / Flickr.
If you are visiting Eindhoven with children, make sure you take them to Dierenrijk Zoo. Its special feature is the possibility of close contact with wild animals. Children can not only approach cute animals like the red panda, but even feed many of them.
The aviaries with glass walls allow even such large predators as bears and tigers to get up close. Visitors are also allowed to stroll through the aviary. There are playgrounds and aviaries in both indoor and outdoor areas, so you can enjoy a trip to Dierenrijk Zoo in all weathers and seasons.
Address: Dierenrijk, Baroniehei, Mierlo, The Netherlands.
Inkijkmuseum and Ton Smits Huis
The Inkijkmuseum.
The Inkijkmuseum is one of the most unusual museums in Eindhoven and certainly the smallest. Its name speaks for itself – it translates as "look inside the museum". Paintings are all over the place, even in the storeroom.
Those on the first floor can be viewed through the window. You can also rent a room to admire the artists' work. The museum is housed in a tiny house that once belonged to a former textile factory, where flax was dried and hung.
Ton Smits Huis is another must-see museum for all lovers of fine art. The museum building is the former home and studio of the famous Dutch cartoonist Ton Smits Huis. Inside you will find many of his works and visitors can watch films about his life and work.
Address: Inkijkmuseum, Dommelstraat, Eindhoven, Netherlands.
Eindhoven travel guide


Elena
In order to answer the question of when it is best to visit Eindhoven, it should first of all be noted some peculiar climate of the city. Due to the fact that there is always a lot of humidity, most of the year in the city is very foggy. Although it should be noted that the majority of local residents for some reason at all do not use umbrellas.
However, this is not surprising if you consider that after even the heaviest pouring rain immediately looks very friendly sun. But still from the climatic point of view the most favorable time to visit Eindhoven is considered the period from April to July. Flower lovers are mostly interested in spring, when daffodils, tulips and lilacs bloom in April and May.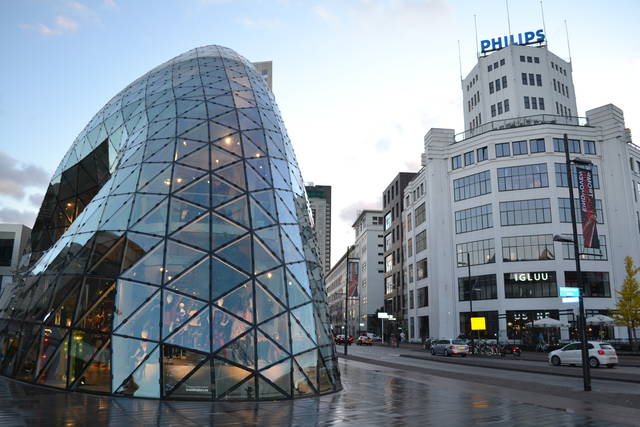 Also in August, Eindhoven is in for a real treat, because that's when the traveling entertainment circus, Hilaria Park, comes to town. It is right next to the main station and is the perfect place to take the children or to have a good time.
There is so much to do here – roller coasters, amusement rides, different shows for the kids, then contests, raffles and so much more exciting stuff. So visiting the city at this time will make your day truly unusual and memorable.
Also, very often tourists come to Eindhoven to visit the most gigantic party.
Where to stay in Eindhoven?

Elena
To find a place to stay in Eindhoven for some time, you can find a variety of options for accommodation and with different price ranges. The most convenient place to stay is the city center, where the main station, stores, and all the major attractions are located.
In this case, the hotel Pullman Eindhoven Cocagne is not a bad option. On average, you will have to pay 5,300 rubles for a room in it. It should be noted that this is a 4-star hotel, which means that you will find comfort and good quality with high service, as well as the hotel has its own spa and fitness center.
Then in a very busy and at the same time very comfortable place there is the Queen Hotel. Since it is already a 3-star hotel, you will have to pay about 3600 rubles for a single room per night. In order to save money on accommodation, you can find an inexpensive hostel "3BE Backpackers" not far from the central station. Here the cost of a bed in a dormitory with a shared bathroom will be only about 2000 rubles.
Useful Information

lisss
Although Eindhoven is not yet a center of international tourism, the number of those wishing to visit it grows year by year. And more and more Russians are coming to it, so maybe some useful information about rest in this quiet city in the south of the Netherlands will not be superfluous.
1. Anyone coming to Eindhoven for the first time, it makes sense to visit the tourist center, located near the train station. This is where you can find out the schedule of all cultural institutions in the city, get addresses of souvenir stores (this is important, there are very few of them in the city) or simply buy them here. Here you can also buy excursions if you need them, at least to the Philips Stadium I bought the tour here. In general, after visiting this center, navigating in the city will then be much easier and simpler. The staff of the center speaks excellent English, there are French and German speaking employees. A similar situation with the staff at hotels and restaurants. In English, the mass of the people here speaks worse or worse.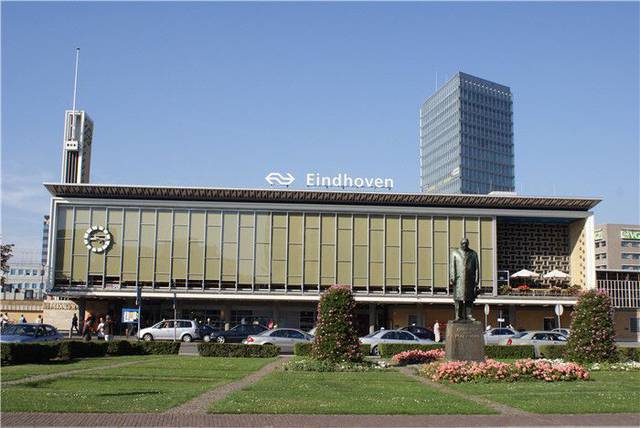 2. The Netherlands is quite an expensive country, not an exception and catering in Eindhoven. If you want to save money on visiting cafes and restaurants, it is better to clarify the location of stores and supermarkets around the hotel or apartments where you will reside. However strange it may seem, but inexperienced tourists rarely find them on the first try.
How to get there?

Elena
For Russian tourists who seek to visit Eindhoven, this opportunity has increased sharply recently due to the launch of direct flights from Moscow to this city by the low-cost airline "Pobeda". Basically, all travelers are eager to visit Eindhoven in order to explore it independently, as well as to further travel around the Netherlands. The fact that Eindhoven is very well located relative to other Dutch cities, because it takes just a few hours to reach virtually any part of the country.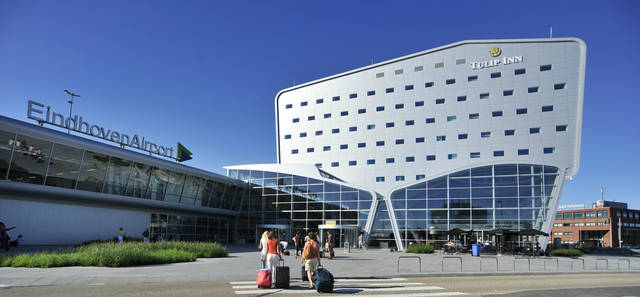 Four times a week, there are direct flights from Moscow to Eindhoven. Approximate travel time is approximately three to three and a half hours. All planes take off from Vnukovo airport. But all direct flights on this route are only one airline, to be exact, "Pobeda" – in all other cases you must change.
Despite the fact that the airport in Eindhoven is not the capital, it is still the second busiest in the Netherlands. It has all the necessary services for tourists, namely – luggage storage, currency exchange, stores, parking and car rental offices. The airport itself is located 7 kilometers from the city and from here you can easily get directly to the center of Eindhoven, but also in principle to all other cities in the Netherlands.
If the purpose of your visit is to… read all
Food and Drink

Elena
The Netherlands has long been famous for an incredible variety of cold snacks, and of course the city of Eindhoven is no exception. Everyone who visits this city, should definitely try a few things that are very popular here. One of them is the famous Dutch herring.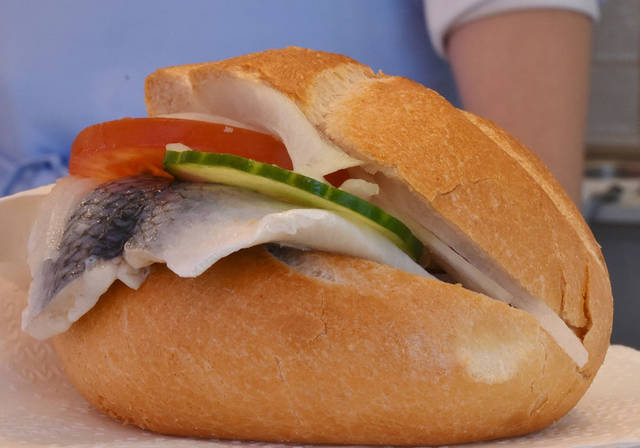 You can find it in any supermarket, in snack bars, on the market or in mobile stalls. Here you will be gladly offered the fish with a bun, or herring cut into pieces with onions, which is preferred by locals, and therefore, tourists also like it best.
The famous Dutch cheeses are also a must-try. These are not only the world-famous edam and gouda, but there are also more specific varieties. For example, the semi-hard and slightly sweet maasdam, which is best known to people in other countries for its large holes. Also popular moldy cheeses or Italian mozzarella are naturally present here, but they differ significantly in taste and quality from those cheeses that you can buy in Russian supermarkets.
One of the most hearty dishes in Eindhoven are meatballs. They are also sold in stores and local markets, as well as directly at the main station of the city, where a decent queue is usually gathered for snacks. It is definitely worth tasting such popular Dutch delicacies as sun-dried tomatoes and peppers with cheese.
Although these dishes have a… Read more
What to see in Eindhoven?

Marina
A city in the south of the Netherlands, Eindhoven has always distinguished itself from other cities by its combination of unique historical atmosphere and modern architectural style.
Among the attractions is the church of St. Catherine on Catherine Square (Catherinaplein), decorated with two magnificent towers, popularly called David and Mary. It was built in the XIX century. This grandiose structure is made in the Neo-Gothic style and stands out because of the skilful interior framing, the undoubted pride of the temple are unique colored stained glass. The church is 73 meters high
The Church of St. George (Sint-Joriskerk), construction of which began in the late 19th century, is considered a Neo-Gothic basilica.
Bilderdijklaan 10, 5611 NH Eindhoven – At this address, you will find the Van Abbemuseum where contemporary art lovers can enjoy masterpieces of avant-garde and conceptual art for only €8.50.
Eindhoven is home to the world-famous Philips company who built a very original building in the shape of a landed flying saucer. All sorts of exhibits of advanced scientific achievements are on display here.
Frederiklaan 10, 5616 NH Eindhoven – even if you are not a fan of soccer, go to this address in the city center where the Philips Stadium is to enjoy the festive atmosphere when the local team plays. Well after watching the match you just need to try La Trappe beer, which is still brewed in the still operating… read in full
What to buy?

Elena
The Dutch city of Eindhoven in general can be called a center of incredibly interesting shopping centers and no less than a hundred stores. Therefore, if you are going here specifically for the purpose of shopping, you need to allocate at least a few days for this. Pay attention to the most famous shopping center in the city, which is "Heuvel Galerie". It actually covers almost an entire block, and there are more than 100 stores of very different specifics.
However, most of them are characterized by a fairly high level of prices, but also in this gallery you can visit the boutiques of the most popular brands in the world. In addition to traditional clothes and shoes and accessories, cosmetics and perfumes, jewelry and of course watches are also sold here.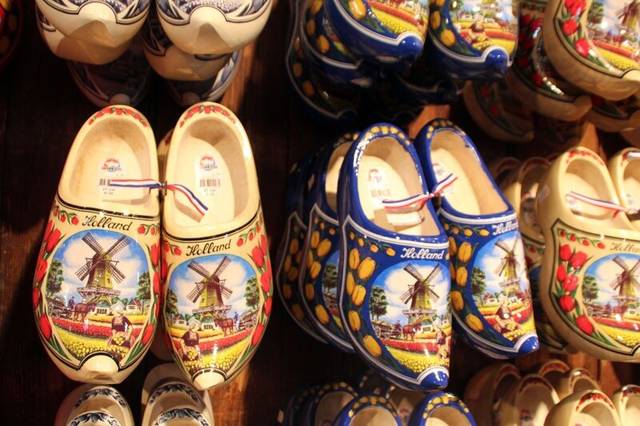 More economical travelers are likely to be attracted by the Piazza shopping center, which has stores with different price categories. There are also brand clothing and shoe stores, and in addition there are pavilions with popular products from regional representatives.
In order to keep some kind of memory of Eindhoven, you can bring a variety of souvenirs. In addition to the famous Dutch clogs, it has recently become very fashionable to bring along clothes made of hemp. It is incredibly versatile and very practical – in fact, it does not wear out or tear, and do not … read more