Wonderland: 5 reasons to visit Ecuador
The only thing I knew about Ecuador from my high school geography class was that it was named after the equator. This country did not appeal to me in any way, but when I accidentally got here, I fell unconditionally in love. On my Brazil-Bolivia-Peru journey, 3 weeks in Ecuador brought the most happiness and unforgettable emotions. And if you still have doubts about going here or not, here are 5 reasons to decide to come here!
Friends, we remind you that we have a super handy application for iOS, which is available in the App Store
Download it, try it, and leave your feedback!
On my 12-week trip to South America I never planned to visit Ecuador: I didn't have time and money (flights between countries in South America are expensive – a ticket from Lima to Quito costs $200-300). But fate decided otherwise. From my high school geography class the only thing I knew about Ecuador was that it was named after the equator line that runs through it. I was supposed to volunteer for 4 weeks in Trujillo in northern Peru, but after a couple of days there I wanted to escape. Ecuador was the "closest" getaway option. I spent $50 on a bus ticket and 17 hours to get to Guayaquil. Ecuador was my 56th country and the first where I used Couchsurfing. It was thanks to my hosts that I planned the perfect trip through this perfect country! I will tell you about it now.
1. It is possible to visit two hemispheres at once.
How many times have we been told as children that we can not sit on two chairs at once? And in Quito, the capital of Ecuador, you can be in two hemispheres at once. Also at the Inti-nan solar museum they will tell you why gravity works differently in this place and why you can't walk straight ahead with your eyes closed. To get to the museum from the city center you can take a bus marked "Mitad del Mundo" for 40 cents (by the way, the official currency of Ecuador is the U.S. dollar).
Museum address: Manuel Cordova Galarza
2. Take a swing over Quito
In Park TelefériQo you must take a ride on the cable car ($8.50 two-way), admire the beautiful views of the capital and of course, ride a swing over the cliff. The spectacle is mesmerizing. The strong and stubborn can go on a little hike to the very top. The easiest way to get to Teleferico is by Uber for 5-6$.
3. To see whales
July-August is whale migration time, and many of them pass just off the coast of Ecuador. I went to the town of Manta, but you can choose any other coastal town. For $30 you will be taken by boat deep into the ocean to admire the whales, their courtship and games. The main thing is to have patience and an extra battery for the camera.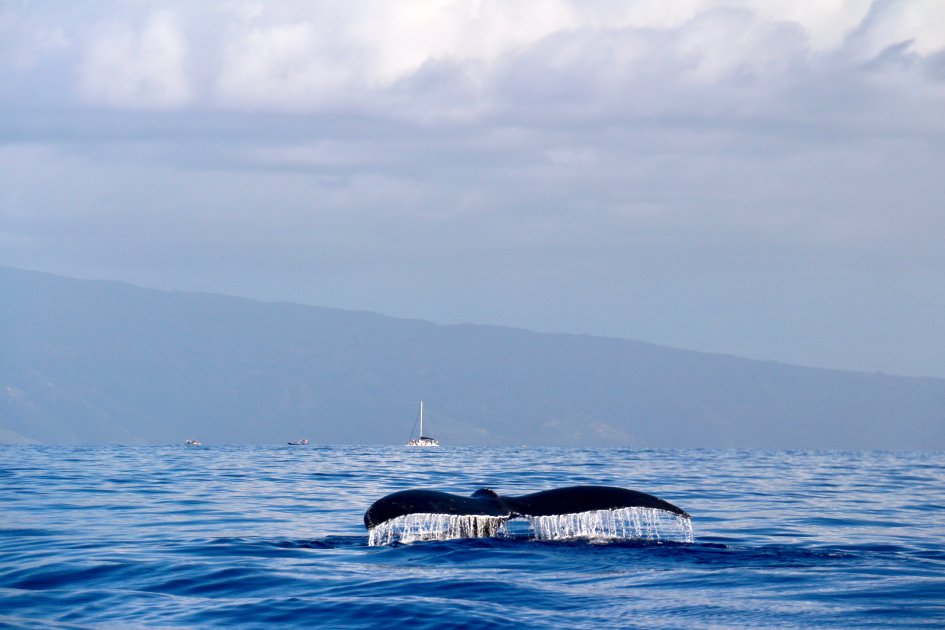 4. Take pictures with turtles that are older than your great-grandmother.
The main pride of Ecuador, in my opinion, is the Galapagos Islands. You can catch a round-trip ticket for $150 to $200. Plus you have to pay another $120 to enter the islands. But these sums are entirely justified to visit the islands. After all, at almost every step you can see unique animals: sea lions, iguanas, pelicans, blue-footed boobies, and most importantly, huge elephant turtles, which live up to 200 years. Darwin, after spending 5 weeks in the Galapagos, came up with the idea of evolution. This place will surely inspire you too.
5. Kayak in a Mountain Lake
There are many such lakes in Ecuador, I went to Laguna Del Quilotoa. You can get there from Quito by bus for $4 for 3-4 hours. Renting a kayak will cost $3. But the pleasure is priceless.
Ecuador struck me with its diversity. I am sure that even if you are an experienced tourist, Ecuador will surprise you with something new. I wish you a good trip and discovery of new horizons!