Dubai's Top 10 Coffee Shops
Dubai cafes offer a myriad of variations of the famous drink, from lattes to double espressos.
Dubai cafes offer a myriad of variations of the famous drink, from lattes to double espressos.
% Arabica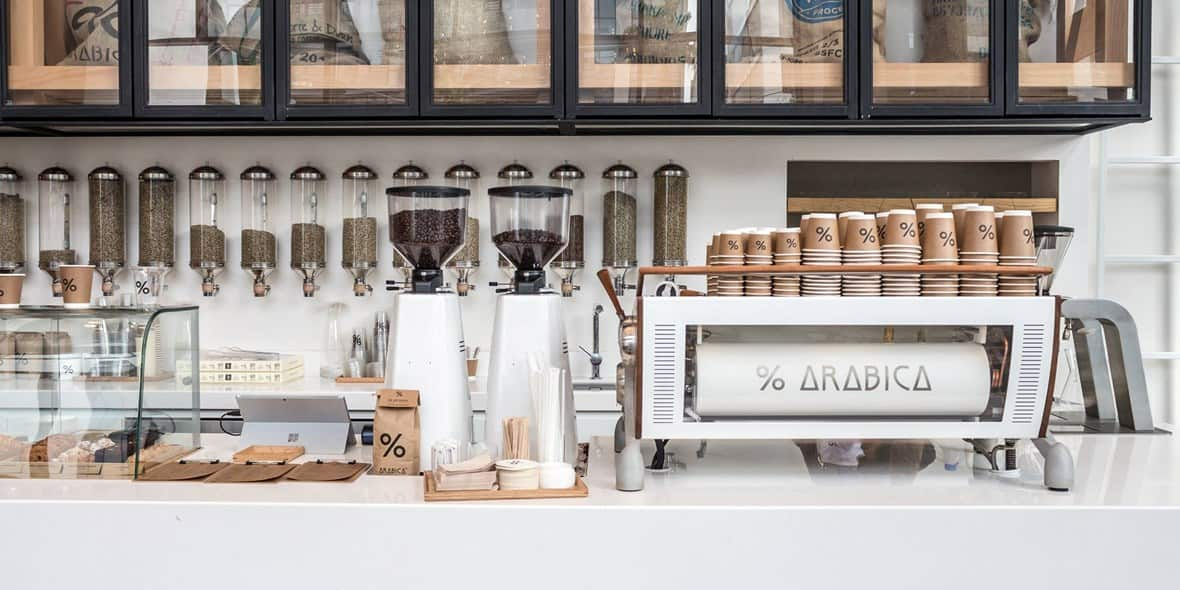 The Japanese concept coffee chain % Arabica is known for its coffee. The coffee list is so vast that visitors literally have a chance to "see the world through a cup of coffee. The coffee is made from beans grown on the company's own plantation, as well as premium blends and world-famous specialty coffees. The chain's founder Kenneth Sedzi and latte-art champion Junichi Yamaguchi have taken the brand to an international level and today you can find % Arabica in Europe, North America, the Middle East and Asia.
Wild & the Moon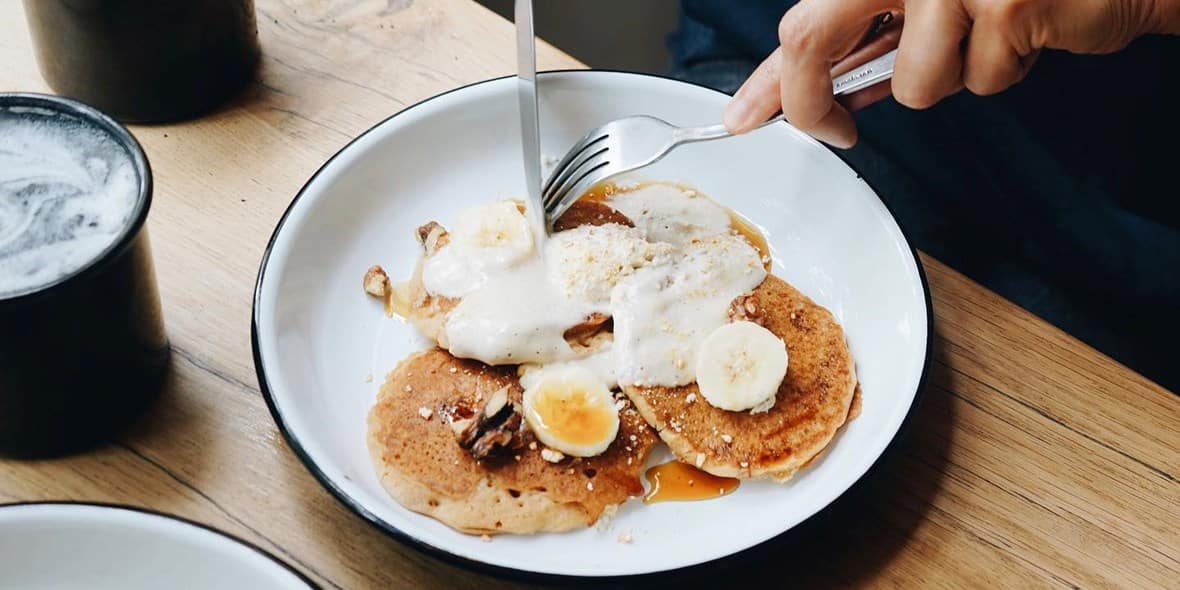 Wild & The Moon is a popular cafe on Alserkal Avenue that specializes in raw, vegan and farm-to-table cuisine.
Local baristas masterfully make dairy-free lattes from organic free-trade beans and specialty vegan "milk." Bullet-Proof coffee, an espresso with coconut oil and ghee, is extremely popular with health-conscious fans and those who stick to high-fat and low-carbohydrate diets. If you don't like caffeinated drinks, you can get matcha, lavender tea or charcoal lattes.
Roseleaf Cafe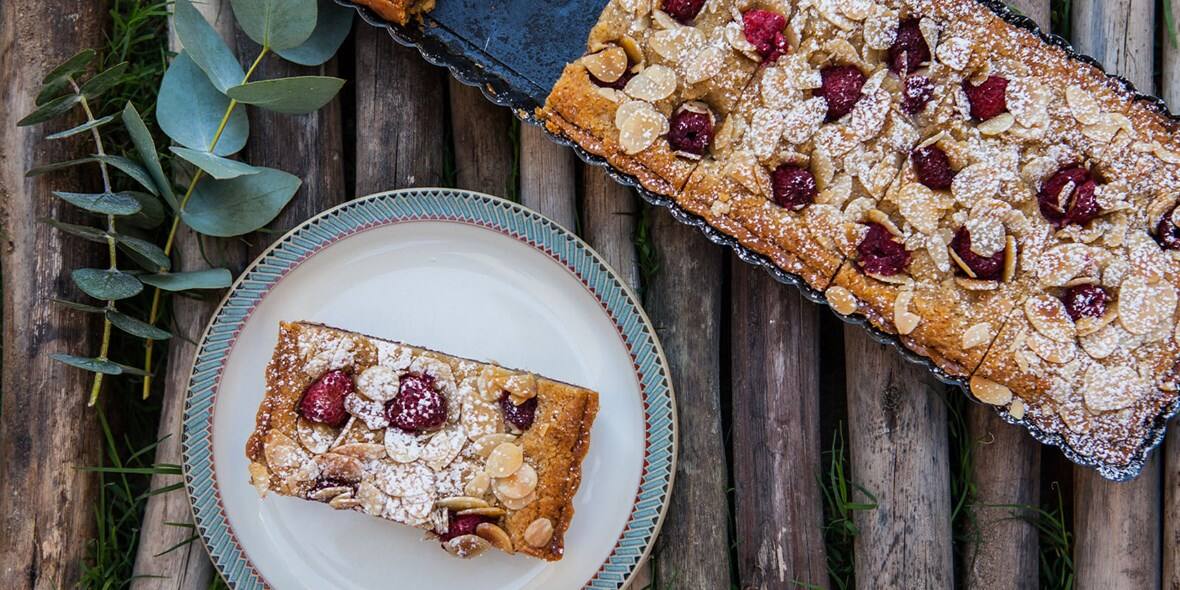 Roseleaf Cafe, owned by Australian Rose Zeini, is located in the Dubai Garden Centre. The menu features a variety of coffees, teas and fresh homemade pastries (we recommend the gluten-free brownie). Rose and her husband know their way around a delicious breakfast.
Jones The Grocer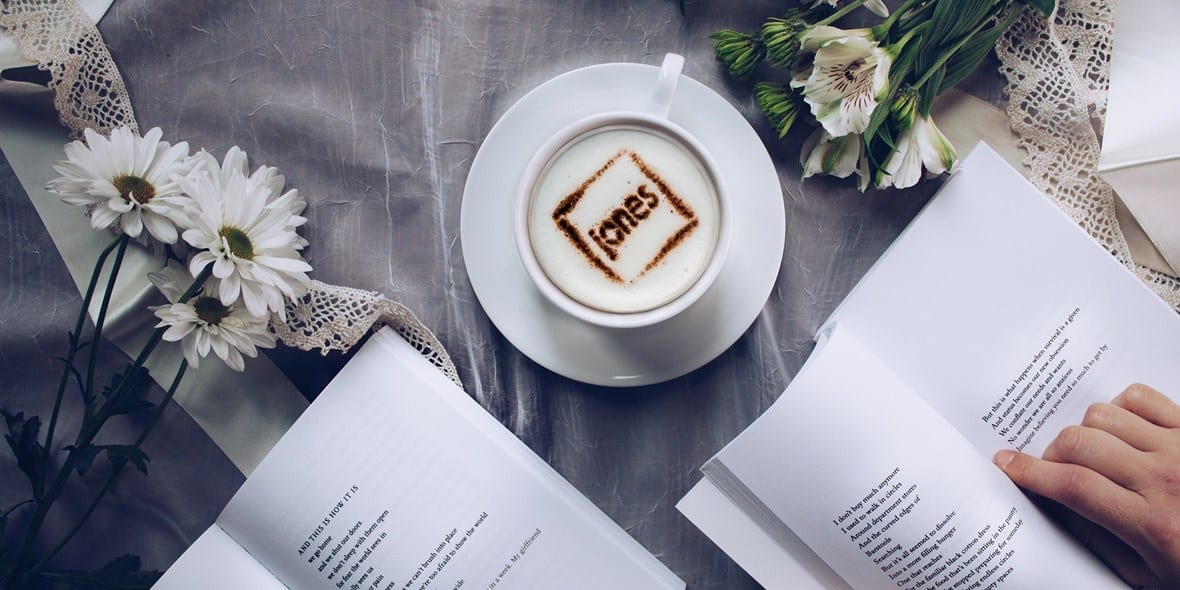 Jones the Grocer has cafes across the city. The extensive coffee list ranges from classic espresso and aeropressos to experimental varieties of seasonal specialty coffees. We recommend the Jones the Grocer at the Emirates Golf Club, whose summer terrace overlooks the emerald 36-hole golf course.
The cafe offers lunch and dinner, but is famous for its breakfasts. The avocado mashed potatoes, Florentine eggs with king prawns and brioche French toast with roasted peaches and pistachios are particularly popular.
Friends Avenue.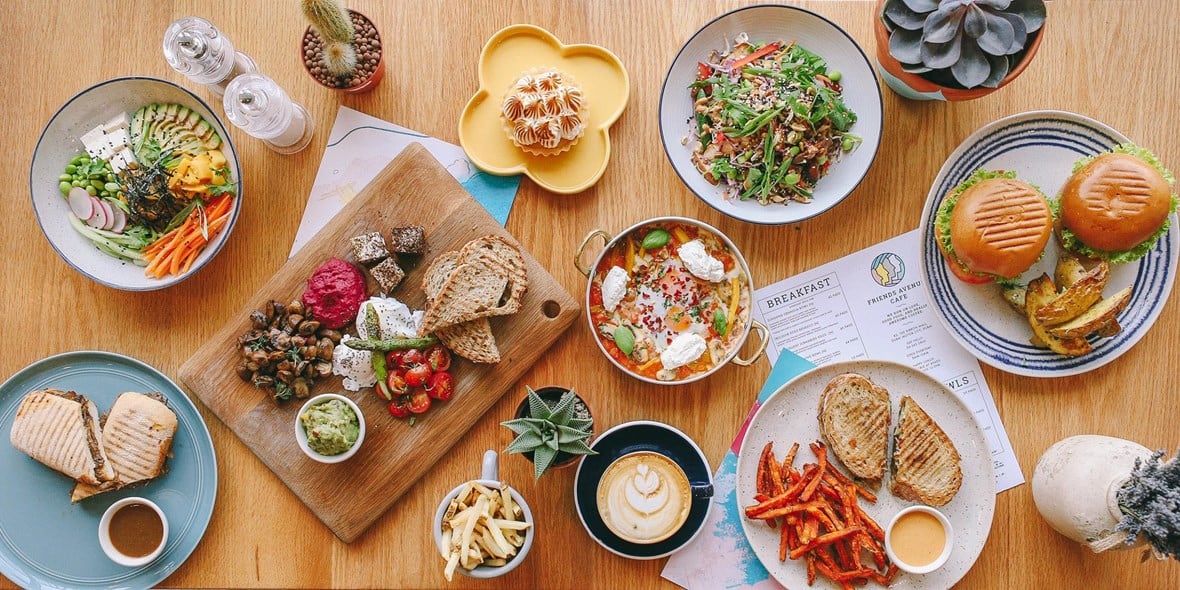 A creative little coffee shop in a residential skyscraper at Jumeirah Lake Towers (JLT), Friends Avenue is a business project between two friends who have decided to do something out of the ordinary. From houseplants and brightly coloured furniture to colourful plates, the signature touches of the family home are apparent in every interior.
Locals often visit for a long black or espresso con panna. Almond or soy milk options are also available. Ask the barista for a teddy bear latte, the coffee art that has become the cafe's trademark on social media.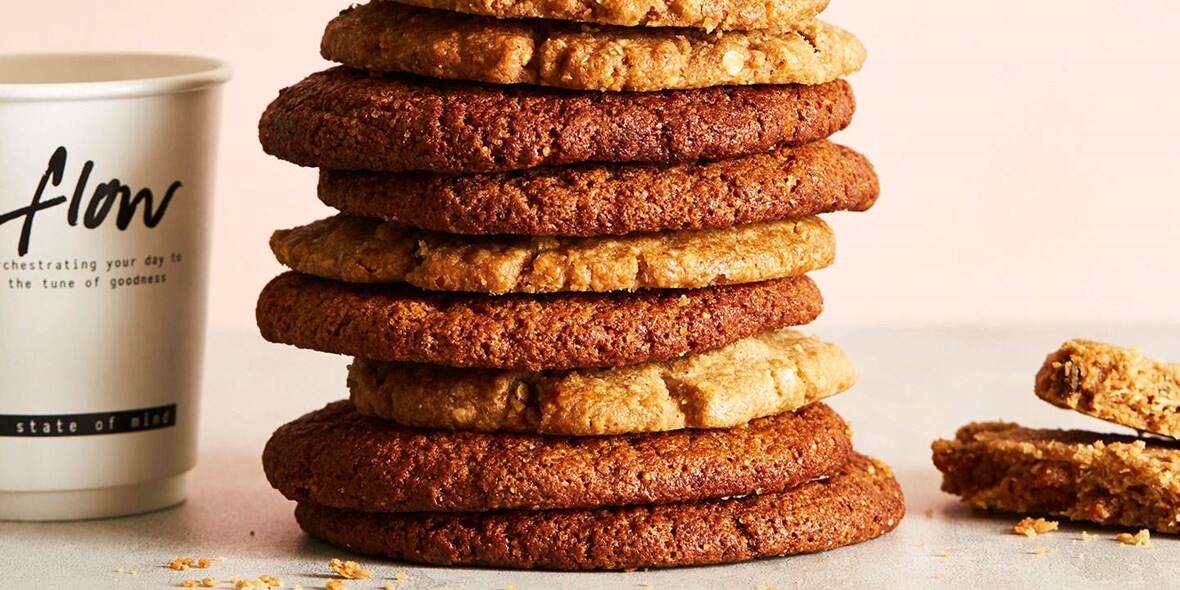 Cafe Flow at Jumeirah Emirates Towers offers a seasonal menu of sets for large groups. Vegan, gluten-free, dairy-free – the choices are vast. Whatever your dietary preferences, you can be assured that the food will be not only healthy but also delicious.
Coffee beans are purchased at The Espresso Lab roster. By the way, only sustainably sourced beans are used to make coffee here. Try a classic Americano or an invigorating nitro coffee with nitrogen, expertly prepared by local baristas. You can even drink coffee with camel milk!
Tom & Serg
Tom & Serg's new industrial-style cafe is considered one of the hippest coffee shops in town. They make coffee the way it's meant to be made in Melbourne. Even the pickiest of gourmands will be satisfied.
Every cup of coffee at Tom & Serg is crafted to your exact specifications. For example, steamed whole milk is added to the specialty Flat White, which is heated to 65 degrees. We recommend coming here on a weekday. On weekends, the cafe is very crowded: locals come as a family to enjoy the unparalleled breakfast served here throughout the day.
Where to eat cheap in Dubai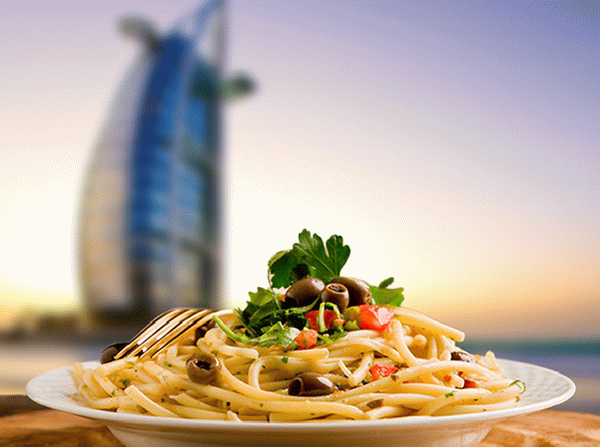 Tourists who are going to visit Dubai, certainly worried about the question: where and what can be eaten. The food in Dubai is quite diverse. Here you can easily find the dishes familiar to Europeans and taste the masterpieces of local cuisine and enjoy the ripe exotic fruits.
The best food in Dubai – local cuisine
The national cuisine of Dubai is a combination of the best culinary traditions of the Syrians and the Lebanese. The main feature of the local cuisine is the custom of starting a meal with dishes called "meze". Meze are usually served on a large platter and include a huge variety of cold and hot appetizers. Most often these are fried slices of vegetables and meat, cheese, various types of salads and pasta. Many tourists can not calculate their strength, full at the beginning of a feast and do not leave room for the main course.
As the main course in Dubai are mainly served all kinds of meat delicacies. These may be spit-roasted game or delicious lamb dishes. The most popular dishes are:
"Makbus" – lamb fried with rice and flavored with various spices and spices;
"Haris – tender lamb stewed with sprouted grains of wheat;
"biryani" – rice cooked with pieces of meat, fish, or various seafood. There are many ways to prepare this dish, depending on the spices and ingredients used.
Instead of bread, in Dubai they serve hot flatbread baked right on the streets of the city. The tortillas can have different fillings and vary greatly in taste.
Where is the cheapest food in Dubai?
Dubai has many chic restaurants with luxurious interiors and stunning views from the window. However, the dinner in such a place will not afford everyone. In Dubai you can find cheap street eateries, where everyone can eat. You must be very careful when choosing a street restaurant. Many of them cook only dishes of Indian and Pakistani cuisine, which are quite specific in taste and will not please everyone.
The cheapest food in Dubai can be found in fast-food places, which are very numerous in the city. Although such food cannot be called healthy at all, for those who want to save money, it will be an excellent option. Fast food is one of those places where any European can eat inexpensively in Dubai. On average, a meal at a fast food restaurant will cost about $10 per person.
It is worth noting that Dubai has very high prices for alcohol, and it is quite difficult to find it in the city. As a rule, alcoholic beverages are sold on the territory of the hotel, the cost of a single glass of cocktail, for example, will be more than $ 10.
Some vacationers prefer to rent apartments and cook their own food. Prices in supermarkets in Dubai are slightly higher than in Russia. This is especially true for products such as meat, fish, cheeses and ice cream. Below are the prices for 1 kilogram/liter of product.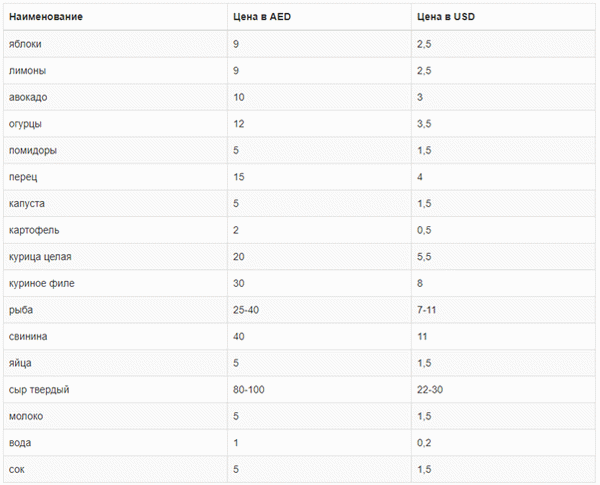 It seems a little unusual for Europeans that the cost of familiar products is higher than exotic ones. However, it is not surprising, because for Dubai residents tomatoes and cucumbers are as exotic as mangoes and pineapples for us.
Exotic fruits to try in Dubai
In Dubai all year round you can buy exotic fruits that are almost unrealistic to find in Russia. Trying at least some of them is definitely worthwhile. The most popular fruits in Dubai:
Guava. It tastes like a mix of raspberries and strawberries with a slight sour taste of pineapple. At the same time guava smells like an orange;
Mango. This fruit is not so rare, you can also find it in our latitudes. However, the taste of mango in Dubai is richer and brighter, because the fruit is really real;
Pitahaya. It tastes like a mix of banana and kiwi, and the consistency is similar to a thick sour cream. You can eat it with a spoon;
Mangosteen. A small fruit with a hard rind. Inside there are white slices, resembling garlic. They taste very delicate and sweet;
Sapodilla. Very similar to persimmon both in taste and consistency. If the fruit is ripe enough, the fruit has a slight taste of chocolate;
Durian. Very popular in Asian countries. The fruit tastes insanely sweet, but has a pungent, unpleasant odor.
Buy fruit in Dubai is better at local markets. The prices here are lower than in the supermarkets, you just need to bargain a little with the seller.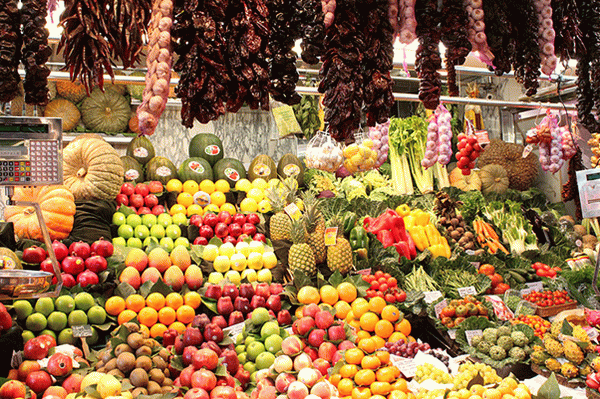 Food in Dubai amazes tourists with its variety. Every guest of this city can easily find a dish for every taste and purse, and local restaurants and cafes will definitely surprise you with its color and a huge selection of treats even the most sophisticated travelers.
Where to eat cheap in Dubai?
Please advise me on where to eat out inexpensively. Preferably not fast food.
A great self catering restaurant in twin towers on the 4th floor danial any amount of food for 60 dirhams per person. Crab, shrimp, prawns, meat is awesome.
Al Mahar and Bazaar – here you have two nice little places where you can eat cheap. There are only fish dishes on the menu. You can choose both the fish and the way it is cooked. Al Mahar is on the second floor of Oasis Hotel. The Bazaar is on the first floor of the Oasis and is self-service. If you want Arabic food, go to Al Bahar. It is in Deira. This place has a great view of the Bay. There are a lot of salads and meat dishes on the menu.
Al Mallah is fantastic! It serves fresh and delicious food. The prices are very low, the interior is simple (a regular cafe), and the attitude towards visitors is excellent. Had a meal here every day. For 30 dirhams (300 rub) they bring lots of pita bread, a plate of fresh hot chicken, fresh herbs, vegetables, sauce-that's enough for 2 people, even more will remain (you twist the shawarma yourself as you like). There are meat and seafood dishes, delicious fresh fruit cocktails. You can also bring your own drinks.
Another great restaurant of Italian cuisine is Pizza Company. The prices here are higher, but it's still cheap. The interior is nice and the service is good. The pizza and pasta here are great. You can order takeaway.
As an inexpensive place to go, I would recommend Awafi Arabic Cafe. Awafi Arabic Cafe is located in Deira. It opens in the evening at 20 o'clock and remains open till midnight. We got such a buzz there! On the roof of the pool at first we relaxed, smoked hookah. Then we had a real meal, at the usual table, of course. A huge plate of kebab with lots of Arabian snacks, a basket of hot bread – yum! We paid 70 dirhams.
The Emirates is an expensive country. So the concept of "inexpensive to eat" is relative. If you exclude the fast food of famous brands, then you have to look for cafes and small restaurants of national cuisines. For example, Al Mallah is a chain of Lebanese restaurants in the Bur Dubai area and near the South Bank. Also nearby is India House, an Indian restaurant. A lot of Dubai restaurants don't sell alcohol.
Elena Victor
Well, Dubai is a cosmopolitan city. That's why you can find any cuisine here, by the way, you can also find Russian cuisine. There are plenty of cafes and restaurants with quite reasonable prices! But if you want to eat with alcohol, you have to go to the restaurant at the hotel. It's the only place that serves alcohol.
The restaurant at Afson is next to the gold market and delivers to the hotel. The food is like homemade, I could not find cheaper prices.
Adel Khalitova
The prices in the restaurants and cafes were totally different, we didn't save much on food but at the same time we didn't choose the most expensive restaurants. We had lunch and dinner at a restaurant near our hotel called Authentic Pakistani Cuisine. It is purely Pakistani cuisine, I really liked their Kebab, I advise you to try it. You can get to this restaurant by cab or by metro Union.
Tasty and inexpensive: Dubai cafes with budget prices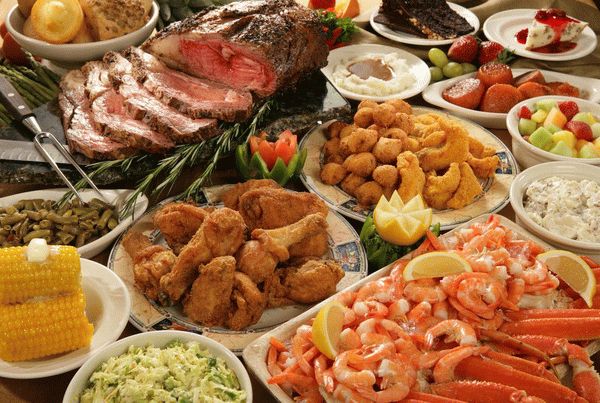 Top 5 inexpensive restaurants and cafes in Dubai
Food is one of the main pleasures of life. The opportunity to eat delicious, inexpensive and in a pleasant atmosphere is a great happiness. Presenting the top 5 inexpensive restaurants and cafes in Dubai, the service, design and prices of which pleasantly surprised us.
Diner: Falafel
This is a cozy place where you can have a tasty and inexpensive lunch or dinner. They offer street food cooked in the best Arabian traditions. We are sure you will be delighted to taste falafel in pita, hummus and chocolate banana manusheh for dessert.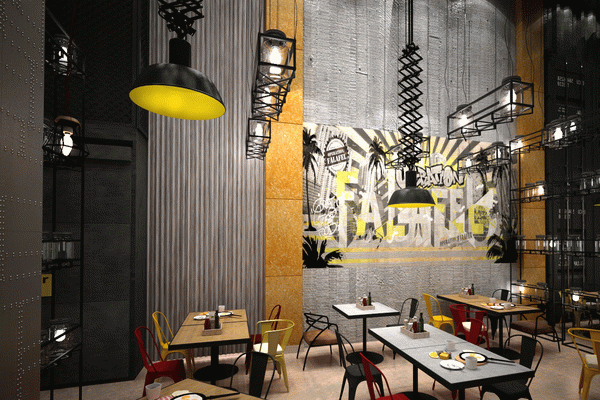 There are 7 eateries in the city: in JBR, Al Safa, Kite Beach, Downtown, Motor City and two on Sheikh Zayed Road. There are plans to open two more in Dubai Mall and Dubai Media City. For exact addresses, visit operationfalafel.com.
Average bill: $16 for two people.
Do you like good food? Here are the top 5 inexpensive restaurants and cafes in Dubai that serve original dishes.
Bageterie Boulevard fast food restaurant
The main course is crispy baguettes with unique, and most importantly high quality toppings. The menu also includes soups, salads, yogurts and desserts to which you can order coffee, mint tea or lemonade.
Visit Bageterie Boulevard at 2 Al Nessnass St., and there is a home delivery service.
Average bill: $19 for two people.
Bu Qtair Fish Restaurant
The list of inexpensive restaurants and cafes in Dubai must include this place. Bu Qtair opened 20 years ago and is now considered one of the most popular places in the city. The secret of its success is that it is located in a cozy seaside location and guests are offered seafood of exceptional freshness.
Exact address: Old 32B Street, Fishing Harbour 2, Umm Suqeim 2.
Average bill: $25 for two people.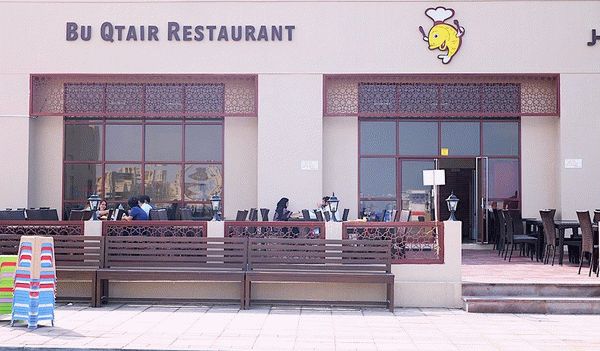 Zaroob Arabian Restaurant
An excellent institution that will appeal to all lovers of Oriental cuisine. Serves hot falafel, manoush and fatir flatbread, shawarma and a variety of salads. The street food concept together with the warmth and speed of the service makes for a pleasant and relaxed atmosphere. The restaurant is suitable for children. There are also summer dining areas.
There are 4 restaurants in the city: Galleria Mall, IBN Battuta Mall and along Sheikh Zayed Road.
Average bill: $30 for two people.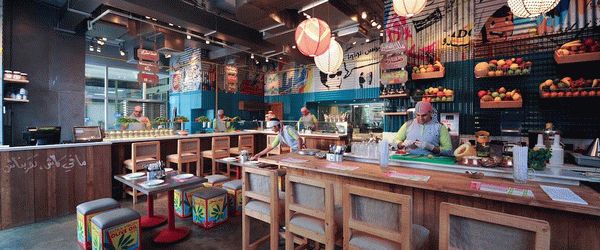 Din Tai Fung Restaurant
Serves masterpieces of Taiwanese cuisine that look like works of art. Famous all over the world for its dumplings (dishes made of thin dough with various fillings). The institution is located in Mall of the Emirates. Be sure to try the Xiao Lun Bao dumplings here before heading off to conquer the snowy slopes of Ski Dubai.
Average bill: $50 for two.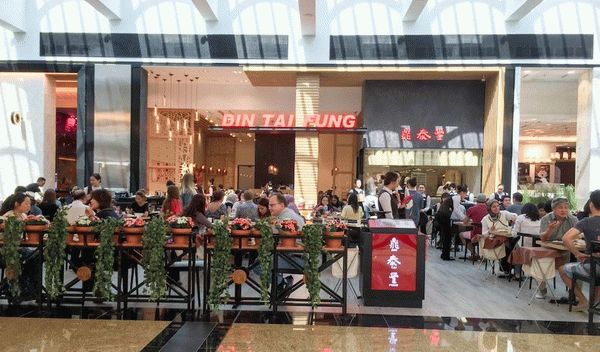 What are your favourite inexpensive restaurants and cafes in Dubai? We'd love to hear what you think.
Where to eat cheap in Dubai
Dubai is a dream city, and being in it, you want to taste it. As a rule, when you go on vacation, you take a hotel with at least breakfast included. But despite this, of course, you want to try the traditional cuisine of the place you are in. I had a similar experience, which I want to share with you. I have been to many cafes, fast food places, and restaurants, so I know the approximate pricing of these places.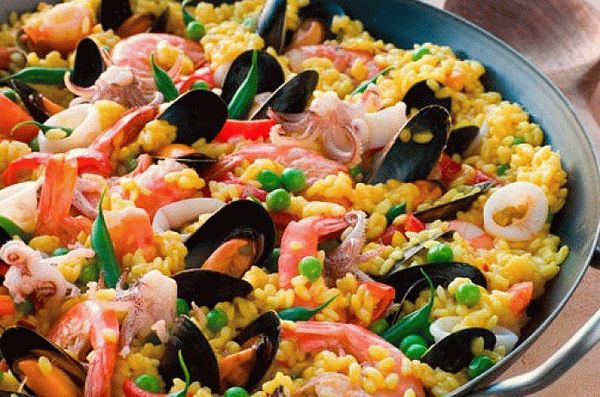 Mac Kevin's.
The first place I visited, oddly enough, was a fast food place called Mac Kevin's. It's pretty much the same as McDonald's, which, by the way, is also there. Mc Kevin's has the same smell, the same fries, chicken ribs, and so on, the only thing different is the name and the appearance. The average price for fries, cheeseburger and soda will be around 20 dirhams. In principle, it is possible to stuff oneself, but I do not advise to eat there every day. It is located in Nasser Square.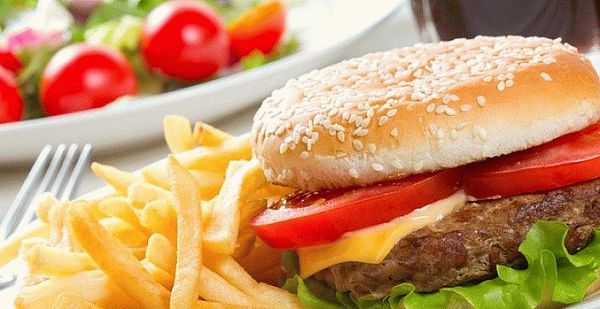 Golden Fork

Marinna
Another very cool cafe is "Marinna". It is located between Al Rigga and Union metro stations. There's free wi-fi and it's really good. When I ordered kebab, they brought me: a big skewer of kebab, salad, fries, soft bread, pita bread and sauce. It was unexpected for me, because in my home country, when I ordered a kebab, I would only get a kebab. And all this for 15 dirhams.
By the way, if you like spicy dishes, you can try the soup which looks like borsch, I don't remember its name, but it is the only such dish there. But, frankly, our Russian body is not accustomed to such a dose of pepper and spice, after the first spoonful I wanted to drink a liter of water, which I actually did.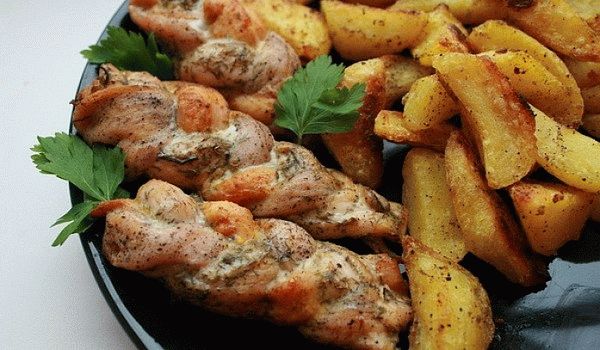 Arab cuisine – Yemen
Do you want to experience the flavor of Arabian cuisine? Then you should definitely stop by this restaurant. When you order, they give you a free liter bottle of water, just baked bread in a tandoor and fresh vegetables. You are also treated to free Arabic coffee. The prices are quite reasonable. You can find this restaurant near the Holiday inn Dountown and Coral Dubai.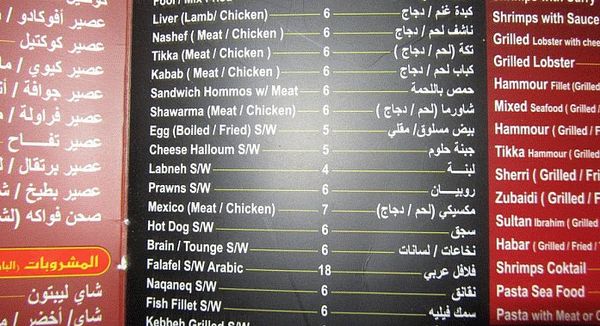 The prices of the meals and the food itself are on different pages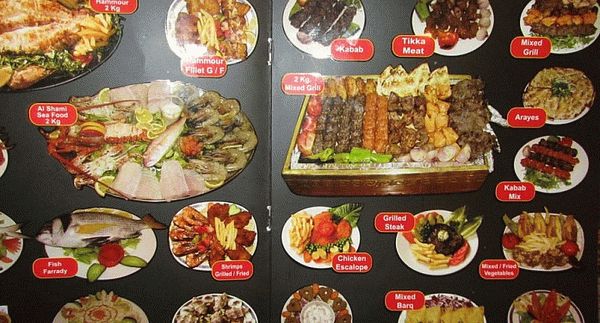 Vapiano
Italian cuisine, pleasant flavors and delicious meat can be found in this restaurant that is located in Dubai Mall. All the food is cooked right behind the glass, so you can watch the process of cooking. The only thing that may not seem convenient to everyone is the card system of ordering food, paying and waiting, as there are no waiters. You can eat from 10 to 30 dirhams.