"Cuba is my love." What should travelers see in Cuba?
This year's Lantern journalist traveled to Havana, Cuba. We've compiled all the most useful and interesting things you might find useful if you too want to visit the "island of freedom." Prepare for the fact that this trip may cost more than a travel package to the usual Turkey, Tunisia, Egypt or Thailand. However, if you expect from such a trip something unusual, the spent money is likely to be justified.
How to get to Cuba?
There are no direct flights from the regions to Havana, the capital of Cuba, so in any case you first have to get to Moscow. If you are traveling alone, you can get to Sheremetyevo Airport by Aeroexpress train, which leaves from the Belorussky Railway Station every half hour except for a break from 0:30 to 5:30. Aeroexpress tickets cost 420 rubles. If you are traveling in a group, it is more profitable to pre-order a cab from the desired train station or airport. On average, it will cost 1-1.5 thousand rubles.
From Sheremetyevo to the airport "Jose Marti" you can fly either a direct Aeroflot or Cubana de Aviacion flight or with connections: in the case of AirFrance – in Paris, and with KLM – in Amsterdam. A flight through a third country might be a little cheaper, but it will last longer, and on the way back there might be difficulties with taking Cuban rum and cigars out. Ticket prices range from 35,000 to 50,000 rubles round trip.
When you arrive at the airport "Jose Marti", before you get off the plane you will be given a declaration, in which you must specify the equipment and other items that you bring to Cuba. You will then have to present this declaration at the exit of the transit area. As at other airports, you will first enter the customs control area. In the case of Havana Airport, it is a large hall the size of a soccer field. Notably, instead of the usual surveillance cameras, you'll see the usual tripod cameras and laptops, enclosed by red tape, near each of the columns in the hall. As a rule, almost all year round, the lines to the passport control windows there are quite large.
Russian citizens do not need a visa to enter Cuba, so at passport control you just get a stamp in your passport. After passing through passport control and taking a picture at the checkpoint you will receive your luggage on a luggage belt, above which hangs a board indicating the flight. Your luggage can also just lie next to you on the floor. You will then give the completed declaration to the border control officer and leave the airport.
Jose Marti Airport Transit Departure Area with Smoking Area
Where to stay in Cuba?
You can pre-book a hotel in Havana or nearby beaches. It will cost about $50 to $150 per night. There is a cheaper option, which is usually chosen by many tourists – the so-called "casa" (in Spanish – at home – approx. You can ask any cab driver to bring you to a good "casa", or take a cab to the center of Havana (eg Boulevard Prado), a couple of blocks towards the Malecon and find a suitable place. You can tell by the Arrendador divisa sign that a certain house has rooms for rent.
Photo tourister.ru
If you choose a room in a "casa", you will usually get a small room with all the amenities (bed, air conditioning, bathroom, etc.). A good "casa" in the center will cost you 20-40 kukas. In a casa you will live together with its owners. It's very convenient because they will always tell you where to see and what to buy, and will be good conversationalists for you.
I became friends with Renso and his family, the owners of one of the houses, which they jokingly call the Russian embassy in Cuba.
What about currency?
It is better to bring euro with you to Cuba, because there is a fee for converting the dollar because of the economic and political clashes between Cuba and the United States. It is better to change currency for local money only in banks. Cuba has two currencies: Cuban Convertible Peso (CUC) and Cuban Peso (CUP). Many people recommend that a large part of money be converted to cookies because they can be used to pay everywhere. "A Cookie is about one Euro or 20-25 Pesos.
There is a queue at the bank in the center of Havana. There are several people in a queue to avoid crowds of people inside.
How to get around Cuba?
The best way to get from the airport to the "casa" or hotel is by cab. You can book a transfer in advance, but it makes little sense, because a huge number of cabs are parked near the airport. These are both Soviet and old American cars, and sometimes foreign cars of Korean or Chinese production. A trip in a Moskvich will cost you 30-40 "kooks", and in a pink shiny convertible – 60-80.
Many cab drivers offer tours of Havana and its surroundings. For example, a city tour with a stop at one or more beaches will cost 50-100 "kukas" per company.
If you decide to go somewhere out of Havana (for example, Pinar del Rio or Viñales), again, it is worth asking cab drivers. You can ask several drivers for prices to find the best deal.
What language to communicate with Cubans?
One of the most difficult moments of a trip to Cuba is a linguistic one. Almost no one understands Russian here. With English it's about the same story. If you meet a Cuban, with whom you can clearly explain himself in English – consider yourself very lucky. Typically, it's cab drivers in expensive new cars, waiters in nice restaurants and serving staff in hotels and major stores. With everyone else will have to communicate through the Russian-Spanish phrasebook, which you will need to download to your phone (or buy a paper copy) in advance, because the Internet in Cuba, all pretty bad.
How to contact the outside world?
Rates for roaming in Cuba are quite high. On average one minute of call, say, with Russia will cost you 50-100 rubles. Mobile Internet prices are prohibitively high. The best option for communicating with the outside world is to use street internet. In some places you can buy special cards with a username and password, and use them to access the Internet via wi-fi. These cards are not entirely legal, so do not be surprised if the seller takes you aside or looks around before taking your money and handing the card. One hour of going online costs three kukas.
Where to eat in Cuba?
There are three options for eating in Cuba: cheap and bad in the diners and street stalls, expensive and good in the fancy restaurants and at the hosts for a modest fee. We do not recommend street shops categorically. The author regrets a thousand times that he was tempted by Cuban pizza and pasta in the Italian style and sandwiches with defrosted ham or a cutlet of offal.
As for the expensive restaurants, the average tourist can afford to dine in them 3-4 times during the trip. It will cost about 30-50 "kukas" per person. The basis of your dishes will be seafood – lobster, shrimp or fish – or meat. The same check will include desserts and a bottle of imported wine. Prepare for the fact that along with the main course, you will be served a plate of uncooked rice, which is piled up tightly, and uncooked beans. Beans and rice are a hallmark of Cuban cuisine. Get over it.
It's worth saying that Cubans either don't bother with serving the food at all, or they try to bother with it. Blackened onions or bell peppers as a decoration, or thinly sliced cucumbers and tomatoes on a huge plate – you have to put up with that too. In addition to good food, in good restaurants you will have a good view of the ocean or a beautiful lively street and live music.
If you're lucky, your "casa" will be able to order food from the owners. It is no worse than a restaurant, and costs 3-4 times cheaper. Breakfasts cost the author five "kukas", and dinners of 7-10 "kukas" depending on the main product (lobsters and fish were more expensive than everything else – comment "F.") .
How to get to the sea?
There are no beaches in Havana. Walking to the nearest ones is not an option, so you have to go to the ocean. A cab to the sea costs 5-10 "kucas", and a bus is three "kucas" round trip. You buy one ticket and it's valid for the whole day.
Buses go from the center to Santa Maria beach. This beach is very long and has small restaurants, and you can order beer and cocktails right from the sun lounger. No one prosecutes for "drinking alcoholic beverages in a public place" – people often relax there with bottles of rum and beer.
What about alcohol and tobacco?
Alcohol and tobacco production is probably one of the few areas in which the Cuban government succeeds. They do it on a massive scale and with high quality. The cheapest rum costs 120 rubles for a 0.5 liter bottle. Good rum which in Russia would cost 3,000 to 5,000 rubles for a bottle of 0.5 liter would cost 400 to 600 rubles. The most expensive rum we found cost 200 "kukas". Duty-free imported alcohol from Cuba can be taken in a volume not exceeding 2 liters per person. Local wine and beer are not remarkable for their elegance, so it's better not to take them to Russia. Also in Cuba, in many stores you can buy imported alcohol.
Cuba is famous for its cigar industry. On average a box with 25 cigars costs about 300-500 "kukas", however the author managed to buy two boxes of cigars for 400 "kukas" through a cab driver, whose friend got his salary in cigars. Various handmade souvenirs, ashtrays and cigar cases can also be brought from Cuba.
Cigarettes in Cuba are sold in a variety of ways, but the brands familiar to Russians are not produced on the island, and therefore are imported and more expensive. A pack of Dunhill or Lucky Strike cigarettes will cost 2.5-4 kukas. Local cigarettes are very strong, which from the first puff will make you cough, and strong, which Cubans known to the author characterized as lite and for girls. The thing is that cigarettes in Cuba are made of cigar production wastes, and consequently they have a high nicotine and resin content.
Is sex tourism possible in Cuba?
Cuba is one of the countries in Latin America, which is also known for sex tourism. Girls, ready to spend time with tourists, can be found in nightclubs or on the streets. It will cost about 50-100 "kukas". Purposefully looking for them is not necessary. The author had to deal with the fact that even during daylight hours in some streets he was grabbed by hands and tried to lure into a brothel. Most likely, if you decide to spend the whole night with a girl, you will have to pay extra for a cab and a rented room.
What to see in Havana?
The Malecon is the long promenade of the Straits of Florida. From the U.S. embassy, to clubs and restaurants, to the medieval fortress of El Morro, it has it all.
Evening Malecon
View of Havana from the Malecon
Kids fishing through trash on the Malecon
Paseo del Prado is a street in the center of old Havana that runs from Central Park to the Malecon.
The Capitol is a historic building in the center of Havana that used to house the Cuban Parliament.
Besides that, there are many other interesting places to visit in Cuba, including Havana. Any electronic or paper guidebook will help you with that.
How to communicate with locals?
Cubans are not aggressive and in most cases are easy to contact. Of course many of them will try to sell you some goods or services but don't be afraid of being stolen from you: Cuban police works very well. The author walked in the dark streets away from the center and nothing bad happened to him.
Cuban patriotism is a very paradoxical concept. All Cubans are patriots and love their country, but at the same time many of them have American flags at home and speak ill of communism (particularly the Soviet experience).
How much does it all cost?
The average trip to Cuba for two people from boarding the plane to getting home costs 200,000-250,000 rubles for 12 days. Of course if you are an undemanding tourist, you can save a lot, but even then you will still need to shell out 150-200 thousand rubles.
10 useful tips for traveling to the Island of Freedom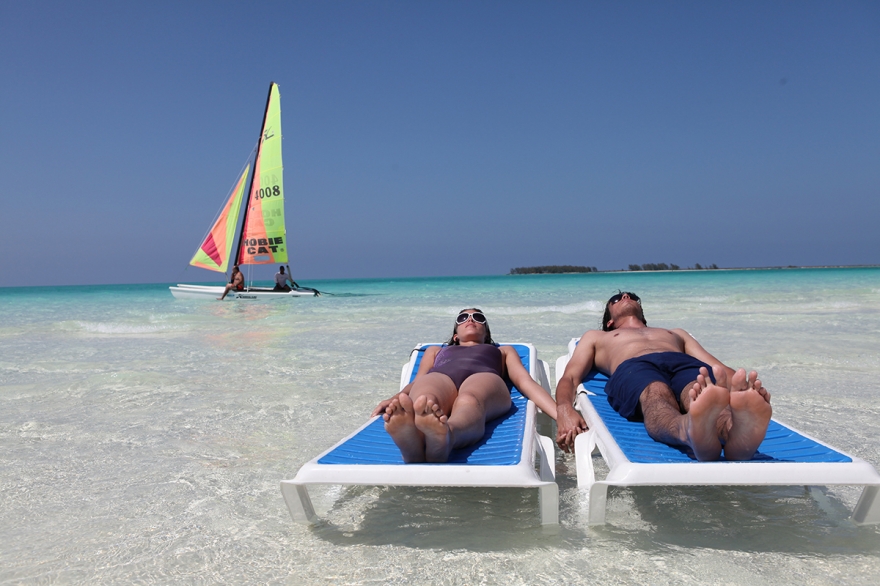 Cuba is great all year round! But the best time for a vacation is from November to April. At this time the island is comfortable warm weather and there is practically no rain or wind. Then it gets pretty hot and sometimes there are tropical showers, but life is boiling! After all, summer in Cuba – is also the season of carnivals and all kinds of street festivals with music, salsa and fireworks. Well, fans of surfing at this time is easier to find a good wave.
There are about 30 airlines flying to Cuba, but most of them are connecting flights. The good news: since recently Azur Air has direct flights from St. Petersburg. You can book a tour with a direct charter flight at "Anex Tour", and tickets are available at partner agencies (www.anextour.com).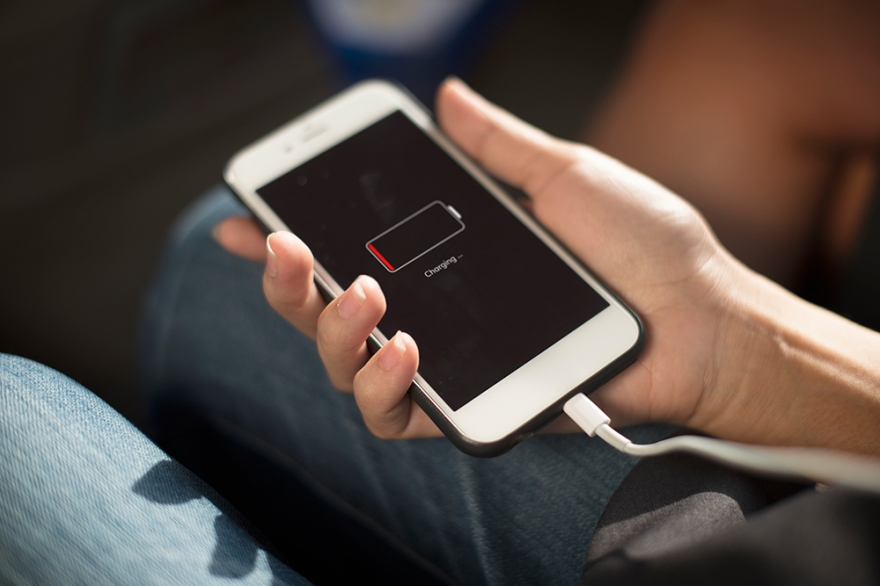 What to take with you
The electricity in Cuba is different. The mains voltage is usually 110 volts, although lately in most hotels it is double – 110 and 220 volts. The same story with plugs and sockets, which can meet both European and American standards. To protect yourself from the problems with technology and its recharging, we advise to take an adapter, universal adapter and a tee to charge multiple gadgets at once.
The tropical sun is very active, so at any time of year you need sunscreen, and it is better to bring it with you – as well as shampoo, conditioner, shower gel and toothpaste, which you used to use. The ones they give you at the hotel, leave the maids along with the tip.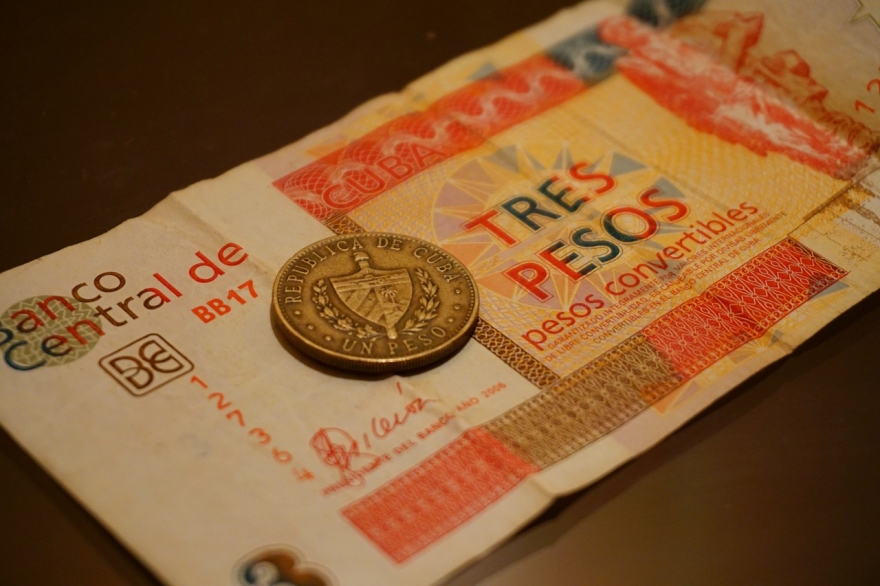 How you pay
Cuba has two currencies, the peso and the CUC. The peso is local money for Cubans: it is used for paying salaries, selling food at markets and paying at unpretentious cafes. The CUC is a convertible peso. Its exchange rate is pegged to the dollar, and foreigners pay with it. Almost all tickets for transport and cultural attractions cost differently for locals and tourists: for example, for them – a ticket for 5 pesos, for you – for 5 CUC. Exchange some of the Cukes for pesos if you are going to travel around Cuba, live in the private sector or go to the market for fruit. Tourist places also accept plastic cards, but not all and not everywhere. So it's best to have cash with you as well. Traditionally there are less problems with euros and Canadian dollars.
Cukes can be withdrawn from ATMs with no problems, but you can bring cash with you as well. All exchangers in Cuba are state-owned, so it is useless to look for a better exchange rate. You can exchange foreign currency in hotels, airports, banks and exchange offices (CADECA). If someone tries to persuade you to change your currency in a "local bank" promising a better rate do not be fooled: it is the easiest trick. If there are some unspent Cukes left after the trip, you can pay with them in duty-free shops or exchange them back at the airport for another currency.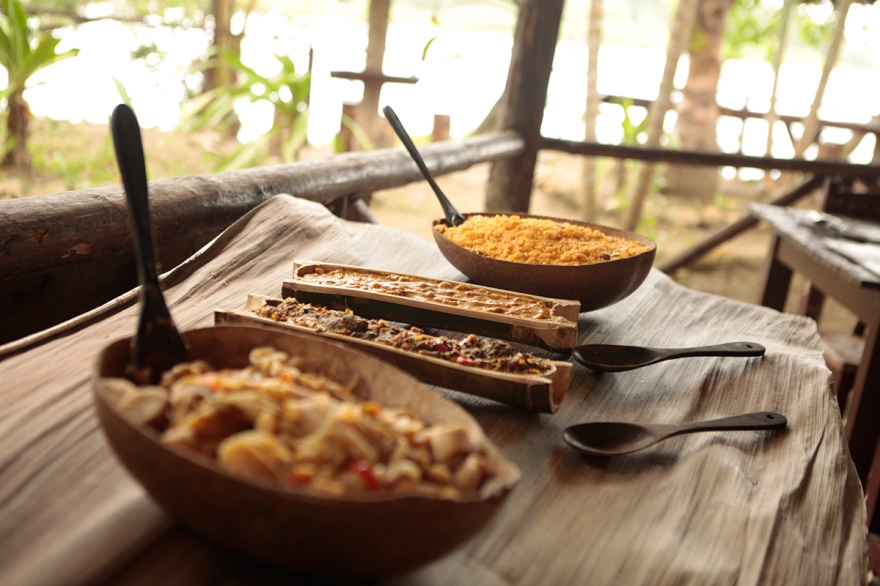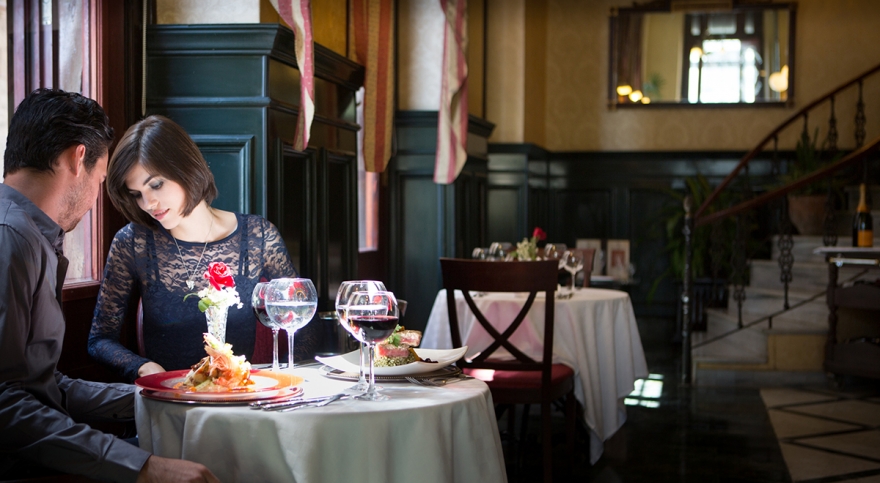 What is there
The first thing which astonishes our compatriot in Cuba, is an abundance of fruits, always fresh and different: they ripen here all year round. Pineapples, papaya, mango, guava, mamoncillo, guanabana, passion fruit, sapodilla… And of course, bananas: a variety of dishes are prepared from them, from desserts to meat sauces and side dishes.
Cuban cuisine is a hot mix of Spanish, Chinese, African and Latin American traditions, big generous portions, unusual textures and spice combinations. The seafood in the restaurants is excellent. Freshly caught shrimp, lobster and prawns can be bought off the shelf from fishermen who will tell you where to fix it up cheaply, or do it themselves.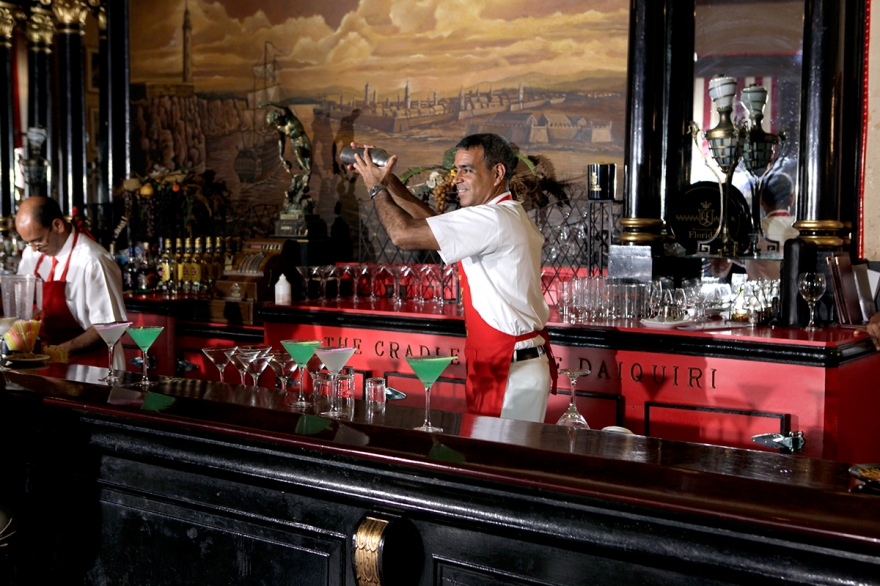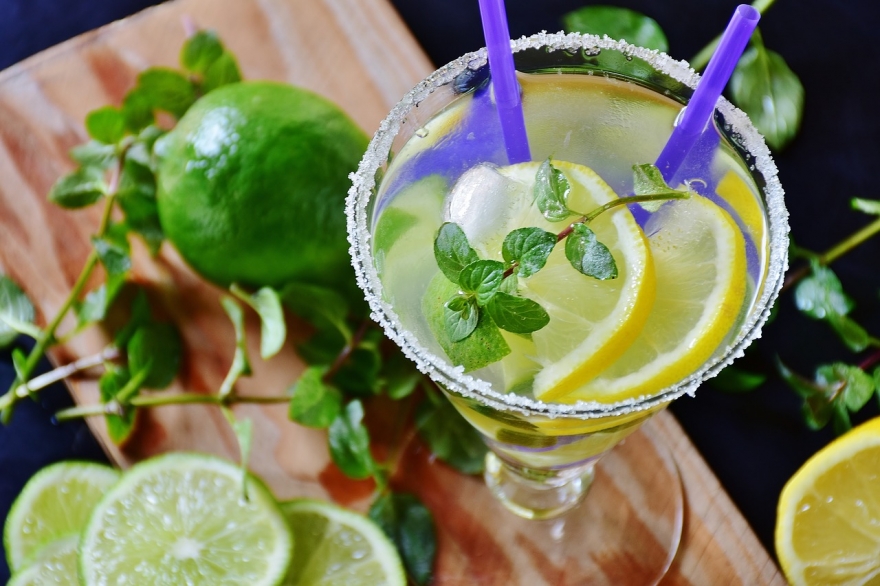 What to Drink
The main drink in Cuba is, of course, rum. In addition to the promoted "Havana Club", do not be afraid to try lesser-known brands "Santiago de Cuba", "Legendario" and "Caney" or very small local brands. For inspiration, it is worth visiting the Museum of Rum in Old Havana, where its history and production are explained in detail.
Rum is drunk undiluted or on ice, as well as in cocktails. And you'll encounter Hemingway in just about every bar, each one telling you that the famous writer loved to drink there. Check out El Floridita and don't miss La Bodeguita del Medio. This Havana institution with a bohemian and very typical Cuban atmosphere makes the best, according to many, mojitos.
In addition to rum, Cuban liqueurs, Cristal and Bucanero beers and table wine are also worthy of attention. Cuban coffee can help cheer you up between visits to the bar: it is made very strong and drunk often and in small portions. And bottled water is sold in all stores.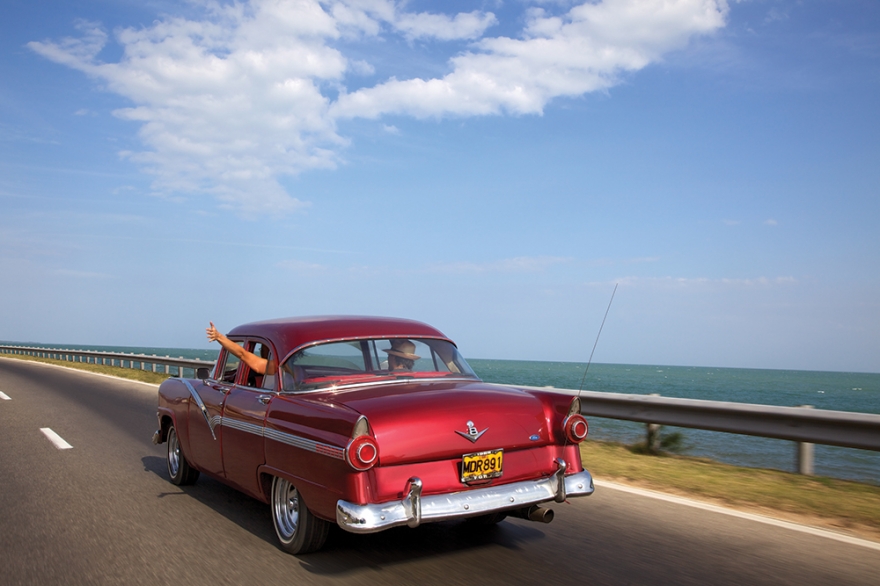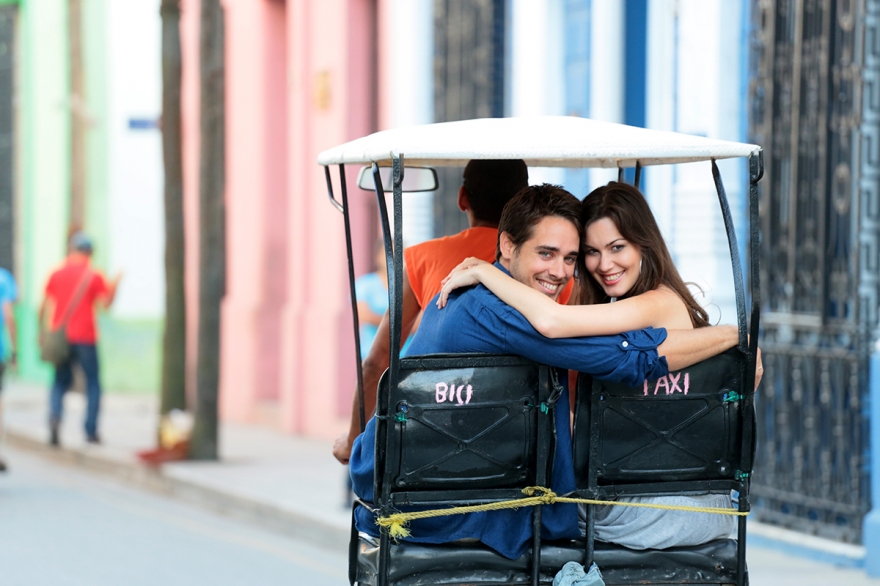 How to get around the country
It makes sense to take a car at the airport only if you intend to break into the interior of the country. It is not profitable in Havana: even if you have to repeatedly take a cab (regular or double motorcycle cab), it will still be cheaper. Through the capital, of course, it is best to move around on foot, admiring the colorful atmosphere of this amazing place. But you can also hop on the Hop on – Hop off panoramic tourist bus that will take you to the main sights.
You can also rent a scooter to get around Havana, but don't take it outside the city: some of the roads on the island leave much to be desired. The best way to travel long distances is to rent a car (Cuba has no shortage of rental agencies Rent a car) or buses, which run on major domestic routes. The main transportation companies are Viazul and Transtur. Buying tickets in advance through the website is often problematic, but you can easily do it at the station itself. On the day of your trip you should arrive at least 20 minutes before the bus leaves to exchange your receipt for your boarding pass.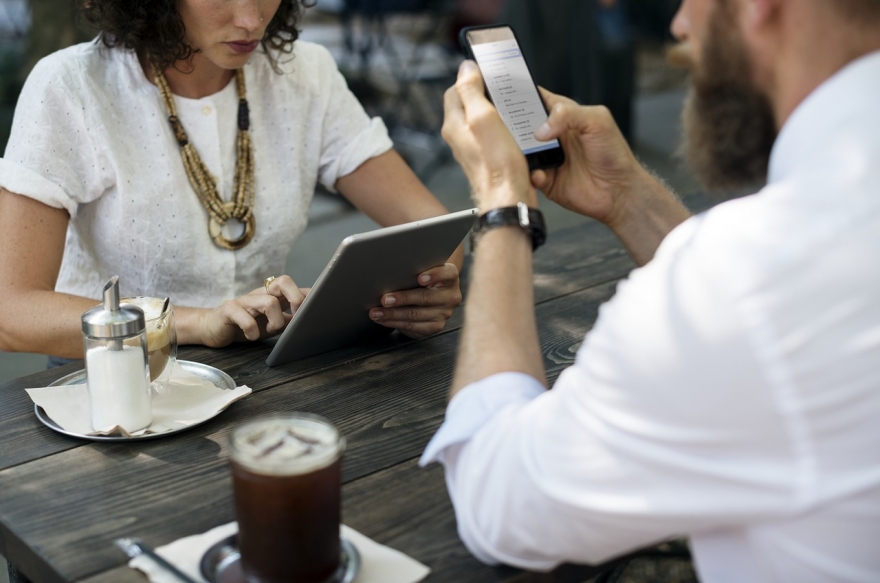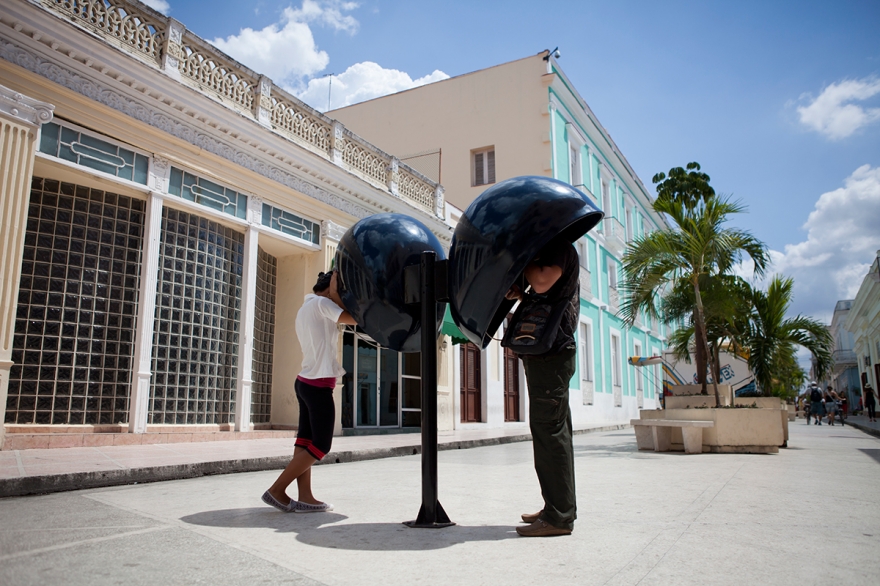 How to call and text
Wi-Fi is available in hotels, special Internet halls and at the post office. Experienced travelers are advised to study the proposals of Russian mobile operators for the Internet roaming before the trip: it may be more favorable than the Cuban Wi-Fi, and it is certainly more convenient for those who must always be in touch or, for example, wants to use the navigator in your phone. To make calls, too, will have to use roaming: local SIM cards tourists are not sold, unless you can rent a phone with a SIM card.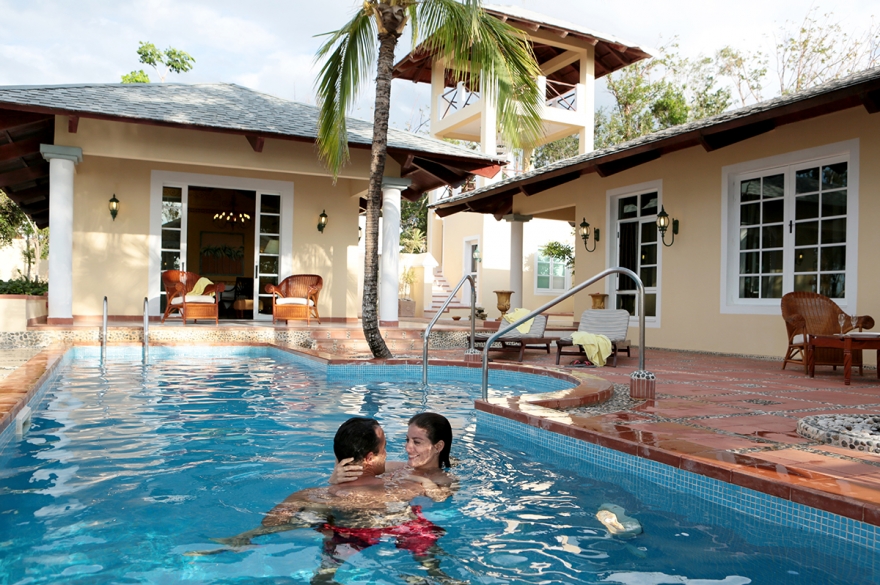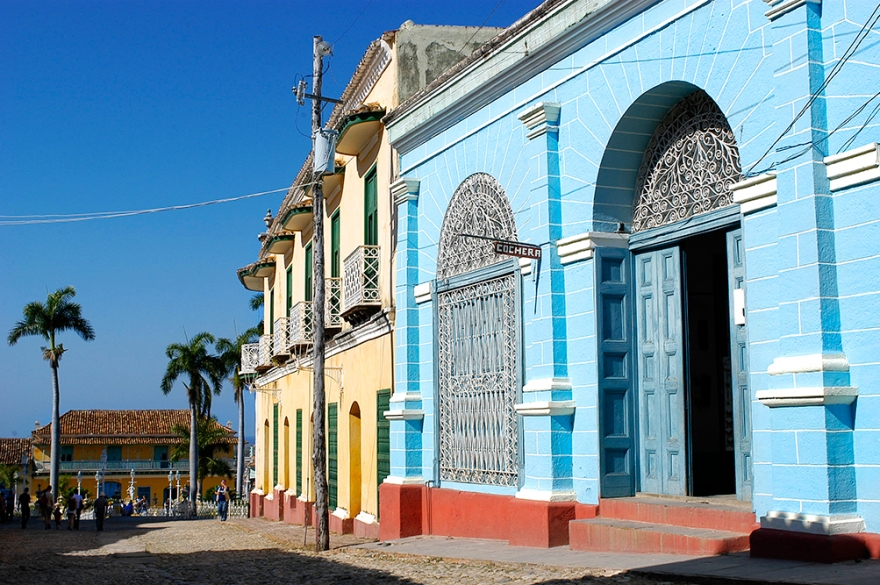 Where to Live
In Cuba, excellent hotels for all tastes and wallets. They have everything for a good rest: gyms, entertainment, spa. If you want adventure, you can rent accommodation in the private sector. In Cuba, this is a completely legal business: model landlords government grants a special license, and they value it very much. Hospitable hosts, as a rule, feeding breakfast, offering a meal for dinner, give travel tips. In general, there is no better opportunity to get to know the Cuban way of life from the inside and get to know the locals.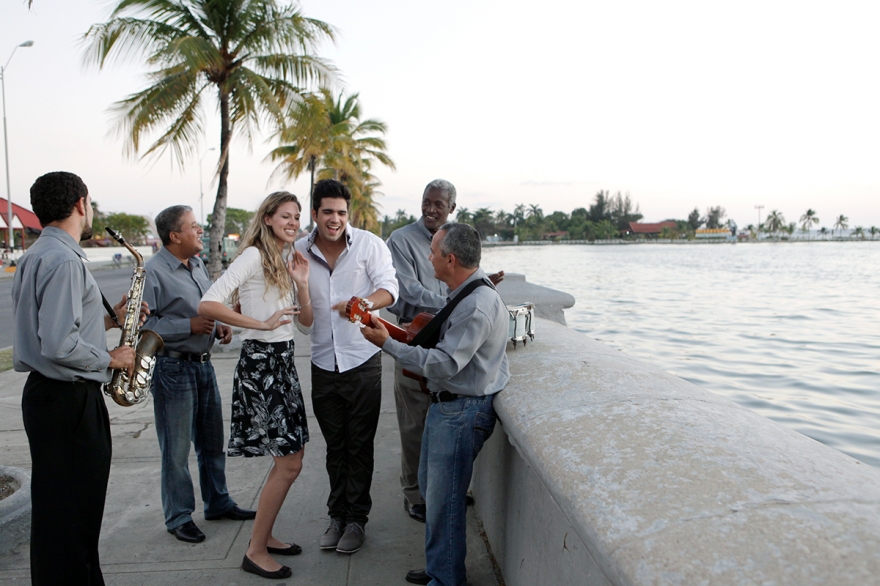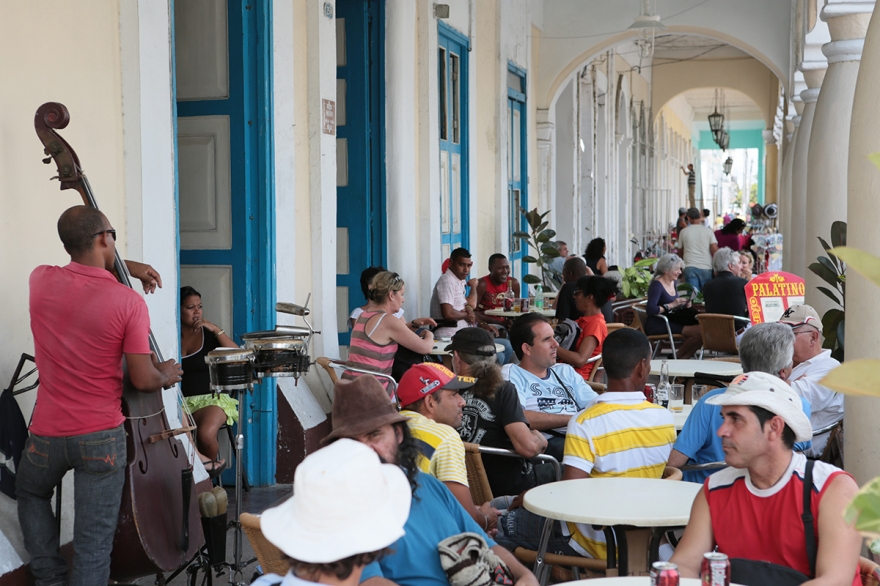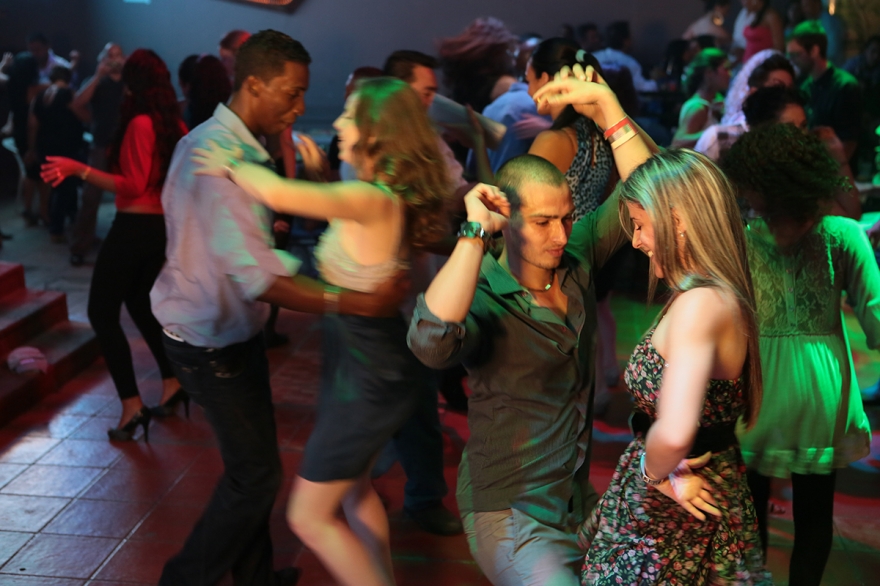 What you should know about local customs
In tourist areas, most people speak English, but if you intend to travel around the country, not without the Spanish language, at least the basic. Russian can also sometimes come in handy, especially if you communicate with older Cubans.
Cuba is a very safe country, especially compared to some Latin American neighbors. The only advice is not to react to the beggars and the intrusive service of local "businessmen" who offer to take you to a place, promising some particularly tasty cigars and other bait.
Time in Cuba is a relative concept: if someone says that the road will take five minutes, multiply by two; a small store is unlikely to open exactly at nine, and the tour will probably not start exactly at the announced time. This is neither good nor bad – Cubans are simply too relaxed about life to be punctual.
Women should not be sensitive to men's whistles and compliments: Cubans only encourage such actions, so local macho men find it difficult to understand that their increased attention may be unpleasant to someone.
As for tips, everything depends on the situation. It's not customary to tip cab drivers, but if you do, no one will mind. Maids and porters are tipped with 1-2 KUK. In small cafes tips are minimal, up to 5% of the order. In restaurants there is a 10-15% service charge included in the bill which is then divided between all the employees of the place. If you want to thank someone personally, it is better to clarify this point in advance. Tips can be left in any currency, both local and in euros and even dollars.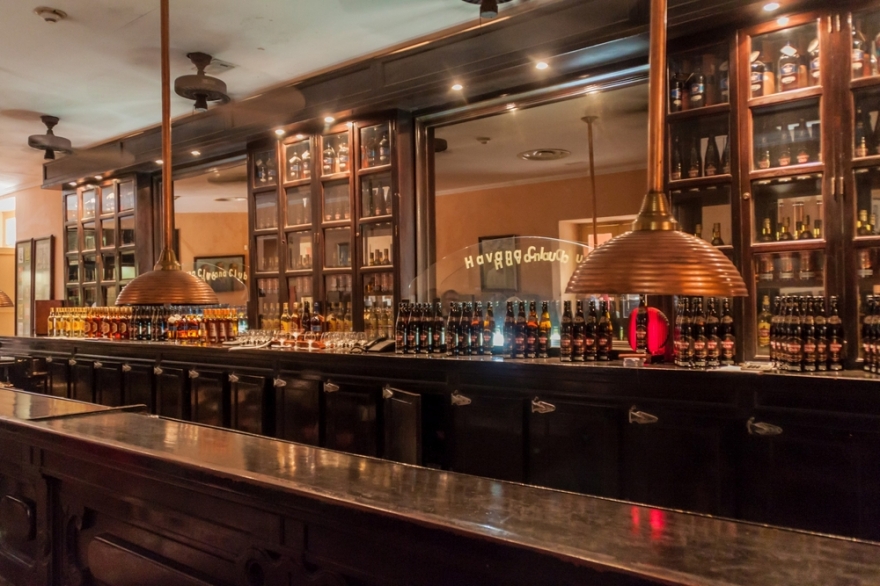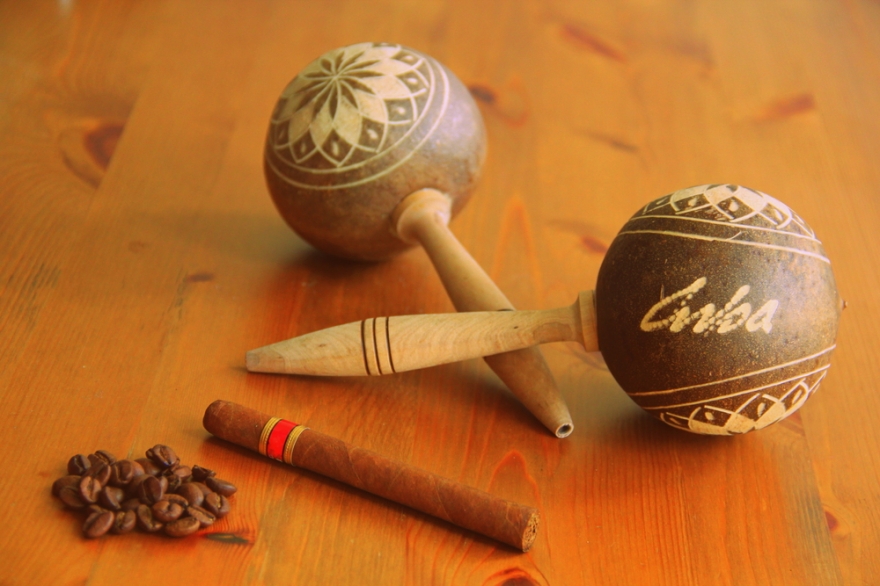 What and how to buy as a gift
The great three gifts from Cuba are rum, cigars and coffee. Cigars can be bought in many stores, on the streets or in duty-free shops at the airport. But it is better to do it in specialized places (for example, boutiques La Casa del Habano or Francisco Donatien factory): they will give the appropriate checks for the customs, and surely will not put a fake, which may happen in a small shop. The foreigners can take from Cuba up to 50 cigars (usually there are 25 in a box). If you need more, a good legal store will issue you a special permit to avoid problems at the customs. But remember that you can only bring into Russia 100 cigars. Among the best brands are considered Cohiba, Bolivar, Romeo y Julieta and Montecristo.
As for rum, it is optimal to buy three bottles – that many can be easily taken out of Cuba and brought into Russia. Do not put off this purchase to the last moment, although in duty-free rum, of course, is sold. Better go to the brand store – believe me, it is a separate experience.
To choose a coffee, try, try and try again. If you have to buy blindly, here's a little cheat sheet on popular varieties that are unlikely to disappoint. Serrano is mild, with slight acidity; Altura is tart and caffeine-rich; Maragogype is dense, strong and spicy; Granma has a tobacco flavor.
It is not difficult to sort out small souvenirs: the most universal and unpretentious gift is a T-shirt with Che. For men – a guaibera shirt, traditional sombrero, an original musical instrument – marakas or bongo drums. For women – jewelry made of tortoise shell, crocodile skin and most importantly – black coral. Be sure to ask the seller for permission to export and do not forget to check whether the coral casts red in the light, otherwise it is a fake.
Find even more useful information, great ideas and details here.