Guide to the Caribbean Islands: which of the 26 islands to choose?
There are many islands scattered across the Caribbean Sea. Lively Jamaica has little in common with densely populated Aruba. And even the islands that are extremely close to each other, such as St. Kitts and Nevis, differ significantly not only in appearance but also in what they offer to tourists.
So, which of the islands to choose a tourist who is going to vacation in the Caribbean? Big or small, near or far, urbanized or lost – such thoughts can turn a carefree vacation into a hard-to-understand chorus of voices. A guide to the Caribbean islands will help you make the right decision and get rid of doubts. Here you can find detailed information about the most visited islands, as well as the best of each.
1. American Virgin Islands
The U.S. Virgin Islands are not called that for nothing, because it is a favorite vacation spot of many Americans who make their first stop here during their trip. The island has all the amenities and is virtually no different from the native places in America. The islands of St. Johns and St. Croix attract tourists with natural and cultural attractions.
Best place for: lovers of big resorts and nature.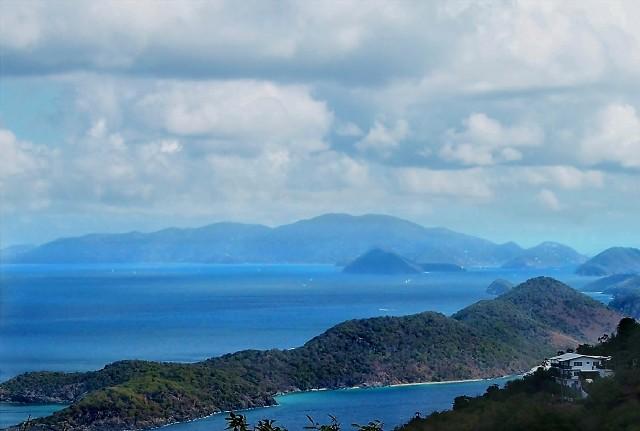 2. Anguilla
The beaches on this small island are a model of perfection. They are small, with a friendly local culture and luxury villas scattered around. These are endless beaches, creating a standard of beach clichés.
The best place for: a luxurious, yet discreet and secluded vacation.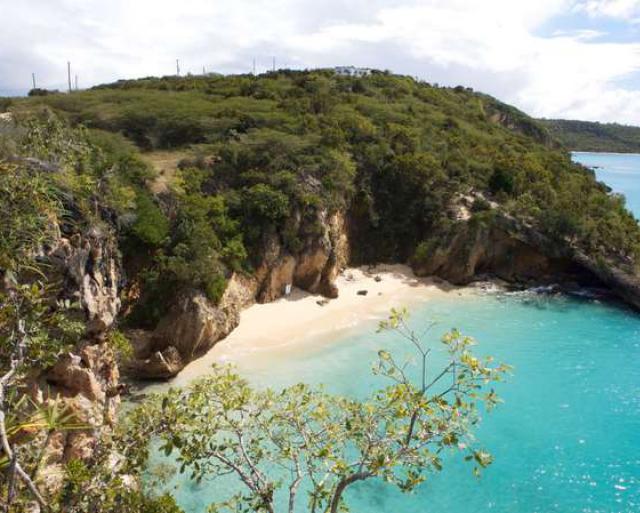 3. Antigua.
This medium-sized island is surrounded by many small beaches with large and not so large, with modest and not so modest resorts. English Harbor offers yacht rides and an introduction to its colonial heritage.
Best place for: a classic beach vacation at the resort. But be warned, it will take several days to get here.
4. Aruba
Lifeless and virtually featureless, the island of Aruba attracts many beaches with world-class resorts and boulevards with famous restaurants and bars.
Best place for: carefree luxury vacations.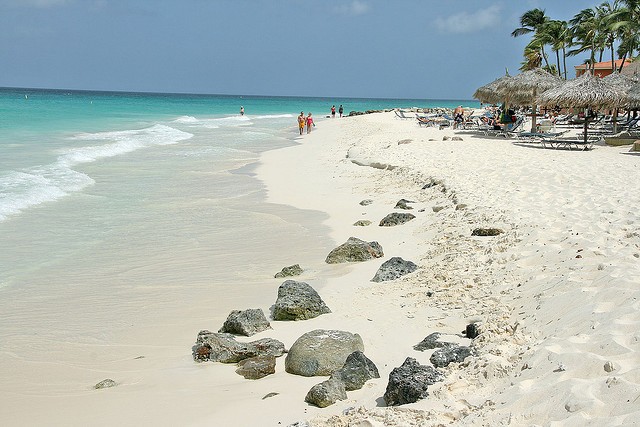 5. Bahamas
Not far from the U.S. there are many mysterious places and chic resorts in the islands of the Caribbean region. In total there are about 700 Bahamas islands.
The best place for: island-lovers traveling from island to island, diving and partying fans, and Americans craving a change of scenery.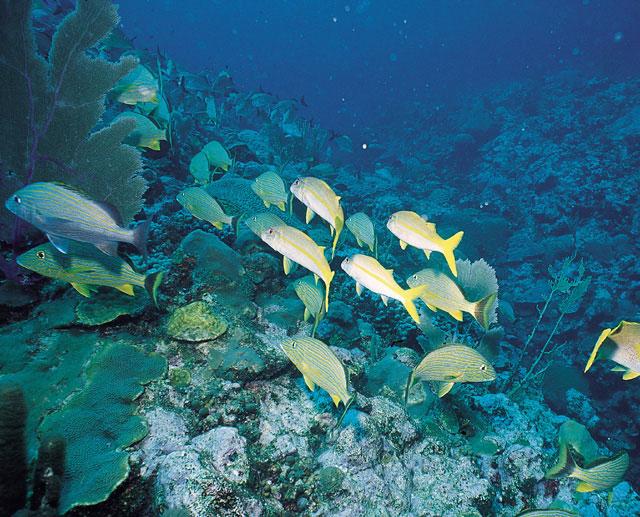 6. Barbados
British accents are common on this clean, medium-sized island on the Atlantic Ocean border. The many beaches are perfect for all tastes and wallets. There is both active recreation and moderate luxury.
The best place for: surfers, windsurfers, sunbathers, as well as for true gourmets and lovers of luxury dining.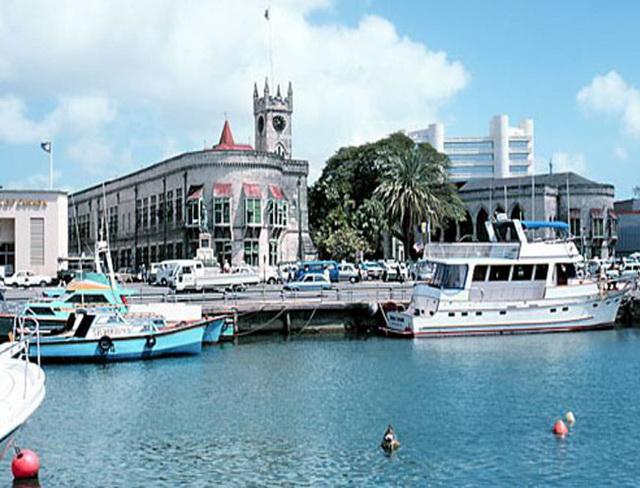 7. Bonaire
One of the most interesting islands in the southern Caribbean Sea is the small island of Bonaire, famous for great diving in the open sea. It also boasts an amazing history and the charming and accessible for excursions town of Kralendijk .
The best place for: divers, inexpensive travelers, and fans of small discoveries.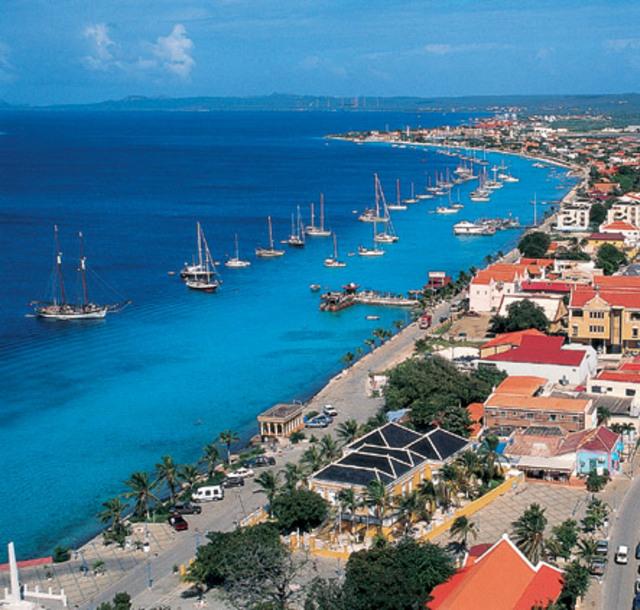 8. British Virgin Islands.
This is a richer, less developed and more isolated version of the U.S. Virgin Islands. Yachting and diving enthusiasts will find much to enjoy among the 40 islands . And the main island of Tortola can offer the most luxurious vacation.
The best place for: diving, snorkeling, cocktail parties at sunset.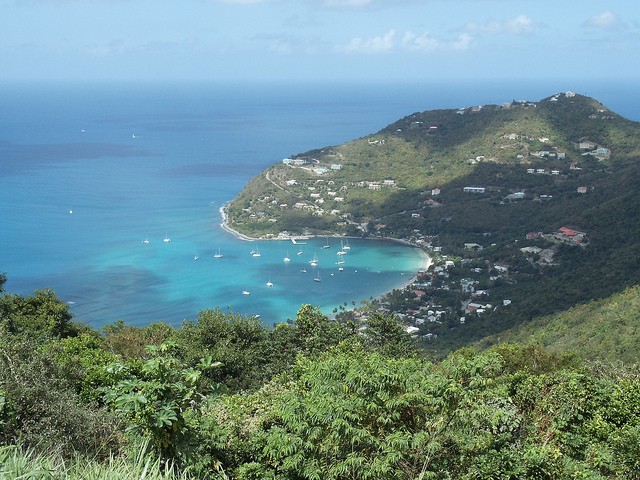 9. Haiti
The famous island of Haiti is the opposite of a carefree vacation. There was an earthquake here in 2010. But if you want to explore the rich culture, which is mostly African, you should visit this place.
The best place for: people who love to learn and explore new things.
10. Guadeloupe
The tranquil islands are perfect for people who like to take small trips, relax on the sand and eat good food. It's a combination of gorgeous beaches and tropical nature.
Best place for: topless tanning from morning to evening with a great seafood lunch.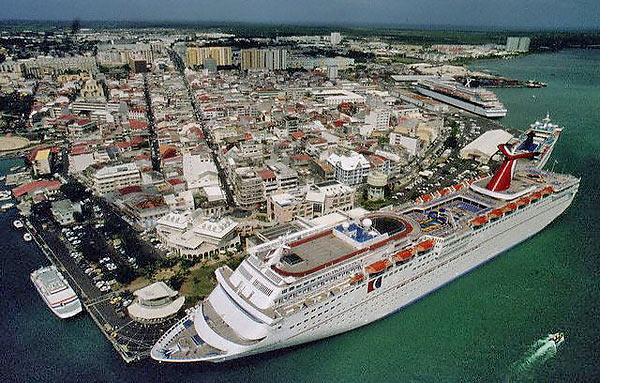 11. Grenada
You can smell the nutmeg in the air of this former British colony. The capital of St. George's is a city of stunning beauty. Here the traveler will have the opportunity to enjoy the small and welcoming beaches that rival the rainforest-covered slopes.
The best place for: an inexpensive vacation among the wildlife, as well as interacting with the cheerful locals.
12. Dominica
Beaches are all over the place. Dominica is a local, unspoiled gem with mountains and valleys surrounded by verdant forests and adorned with waterfalls.
The best place for: mountain lovers, nature lovers, and people wanting an escape from Caribbean clichés.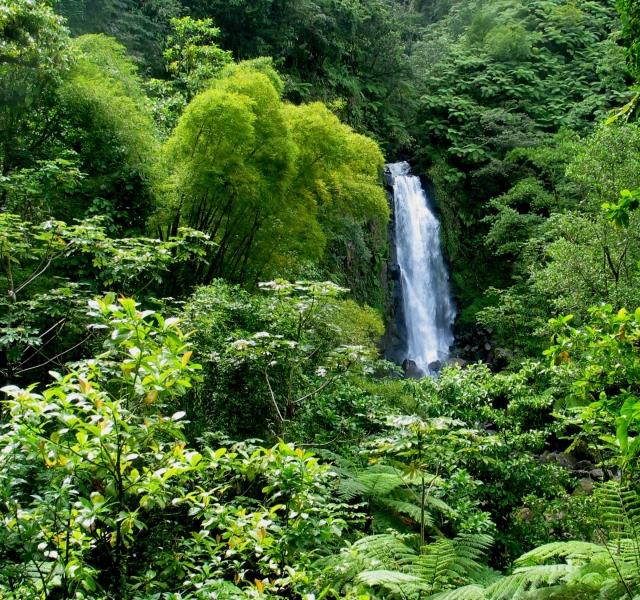 13. Dominican Republic.
A large country with a predominantly Latin American culture. The DR (as it is also called) is home to world-class resorts with exquisite beaches, colonial-era history, and vast territories with impregnable mountain peaks.
The best place for: resort lovers and adventurers.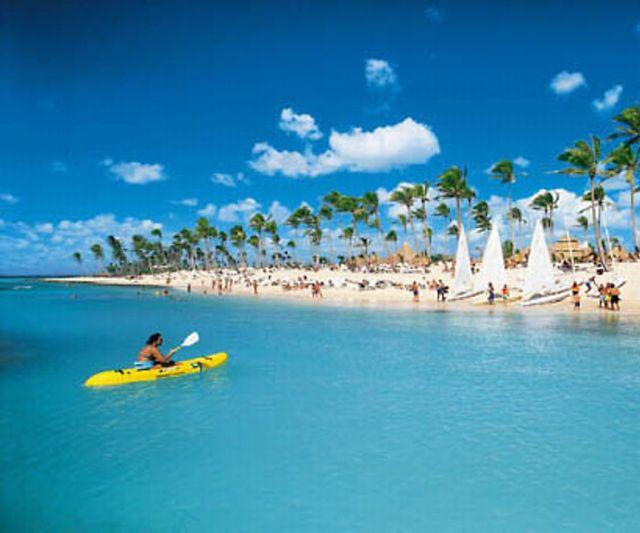 14. Cayman Islands
Grand Cayman resembles South Florida, but it's neater and doesn't have as much heavy street traffic. On it you can find a variety of resorts, famous diving, snorkeling, schools to learn how to swim with stingrays.
Best place for: water sports and carefree vacations.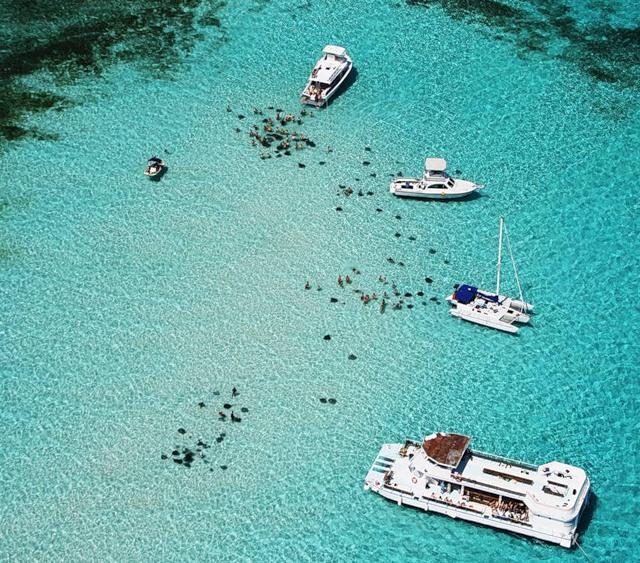 15. Cuba
Mysterious and wild beauty. Time seems to stand still on this big island unlike any other. Cuba is famous for its famous music, political events and decaying urban beauty. Havana alone is worthy of several days of travel.
The best place for: a moderately priced vacation in a truly "foreign" country, adventure and discovery, a little bragging rights.
16. Curacao
A medium-sized island that attracts lovers of far-flung excursions. The main attraction of the main town of Willemstad a is, not without reason, the famous beautiful, historic harbor. Isolated beaches can offer vacationers a lot of water attractions.
The best place for: unexplored trails, hiking in the city.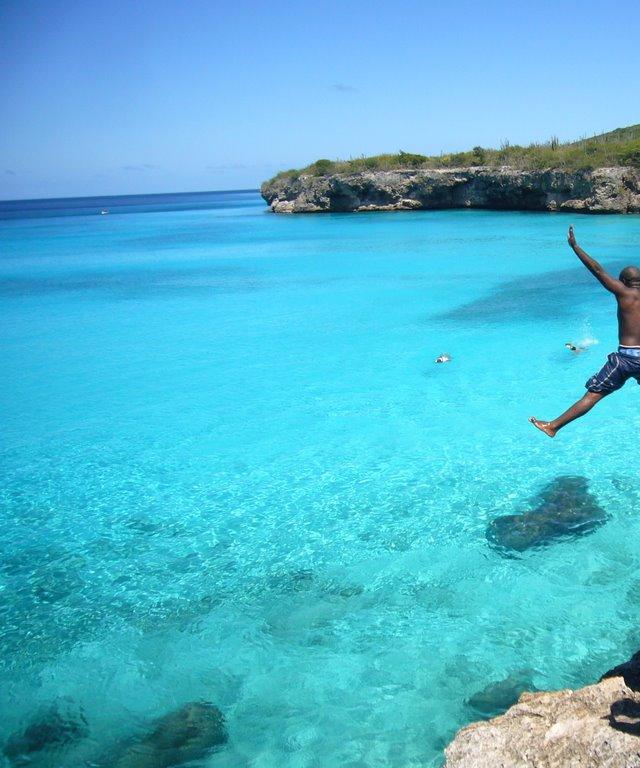 17. Martinique
It is the most French corner of the Caribbean, the capital of which is Fort de France, not often visited by tourists. The wide sprawling beaches attract day-trippers.
The best place for: lovers of the French language, visiting beautiful and isolated beaches, traveling on foot.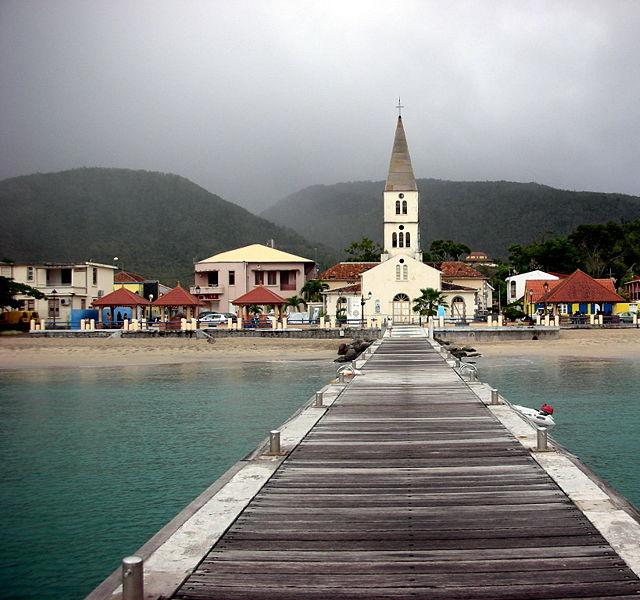 18. St. Martin's Island/St. Maarten
Two different cultures – Dutch and French – have divided the territory of this small and very lively island. It's like one whole brain made up of two hemispheres that are stronger together than they are separately: the French side offers low-key vacations, while the Dutch side offers grand parties.
The best place for: middle-class hotel vacations, day trips to France, Holland and the heart of Creole culture, and a visit to the craziest airport bar on Earth.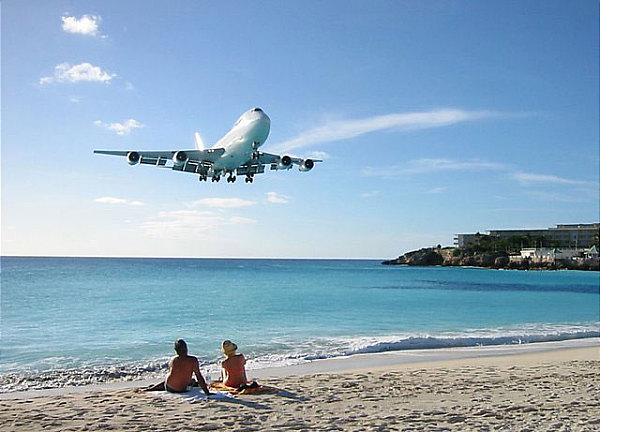 19. Puerto Rico.
Ancient San Juan is one of the region's greatest attractions, a ruined colonial past that boils with vitality. The main attractions are the huge beach resorts, casinos, visible history and rich Hispanic culture.
The best place for: long distance excursions, enjoying the sea and the sand without leaving the U.S.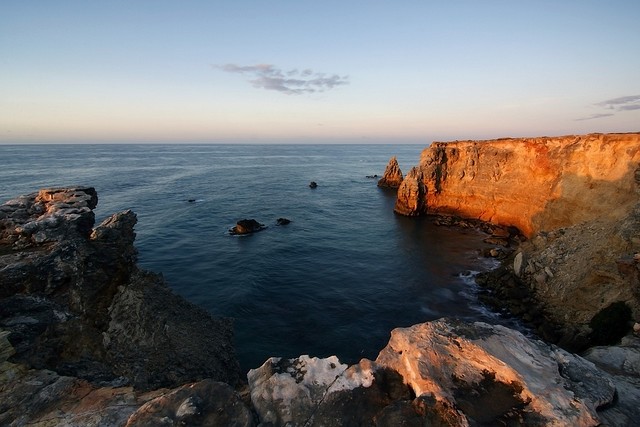 20. St. Kitts
Nevis and St. Kitts are home to huge hotels and developed condominiums. The area is large enough for a fun day trip around the island, and there's a huge pirate-era national park, Brimstone Hill-Fortress.
Best place for: comfortable vacations, day trips to Nevis, mastering the pirate language.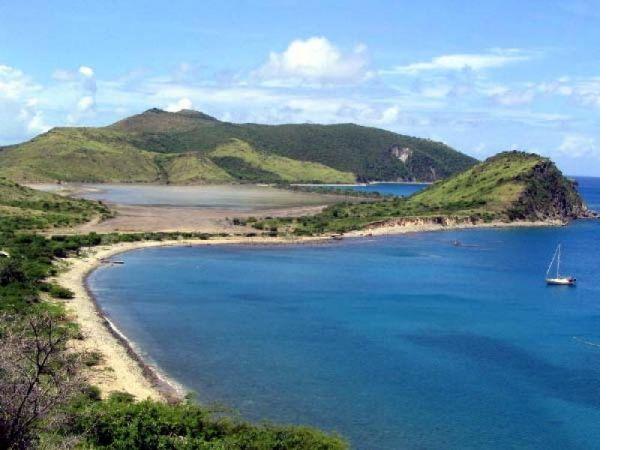 21. St. Lucia
Beaches on one side, splendid resorts on the other, and slopes covered in lush forests on the third, these are the three temptations of this island, famous for its French language and honeymooners from different countries. Here you can perfectly relax both on the water and on land.
The best place for: lovers of diving, snorkeling, kitesurfing and other things, as well as lovers of nature and luxury.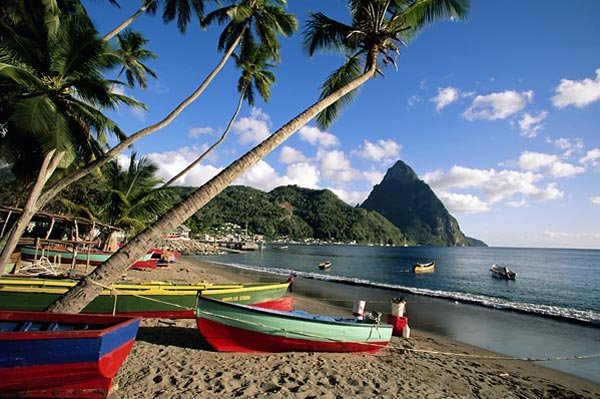 22. St. Vincent and the Grenadines
Tempting fishing boat rides between islands surrounded by beaches are a classic vacation in the Grenadines (you can rent a boat if you wish). The main island of St. Vincent is mostly covered in rainforests, and Bequia Island is the most popular part of the tranquil Grenadines.
Best place for: boaters, divers, explorers, and people who don't have a clear travel plan.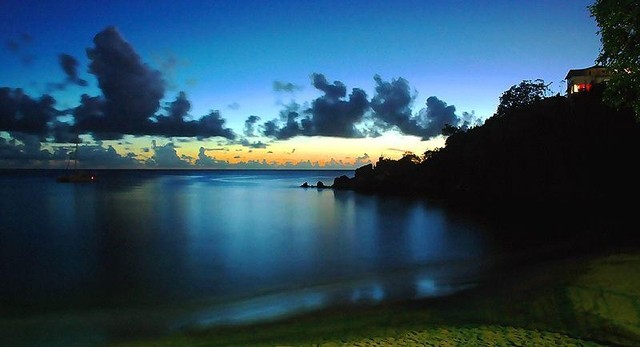 23. Trinidad
Completely overshadowing neighboring Tobago, Trinidad is a large, lively Caribbean island famous for its Creole culture and parties, which gain maximum momentum during the world's most famous carnival.
The best place to go: to attend the annual festivities, which can compete with the parties of Rio de Janeiro.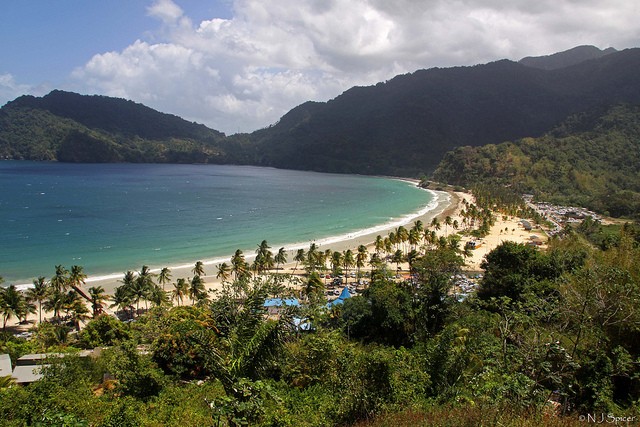 24. Tobago
Trinidad's small companion island is famous for everything the big islands lack: unspoiled nature, resorts beckoning fun on water and land. The best place for: traditional vacations without the hustle and bustle, diving enthusiasts, and birdwatching.
25. Turks and Caicos.
Many small islands with immaculate beaches and turquoise water beckon travelers. Even the world-class diving spots are not crowded with tourists.
The best place for: boat trips, beach bums, and fans of quiet and secluded relaxation on the sand.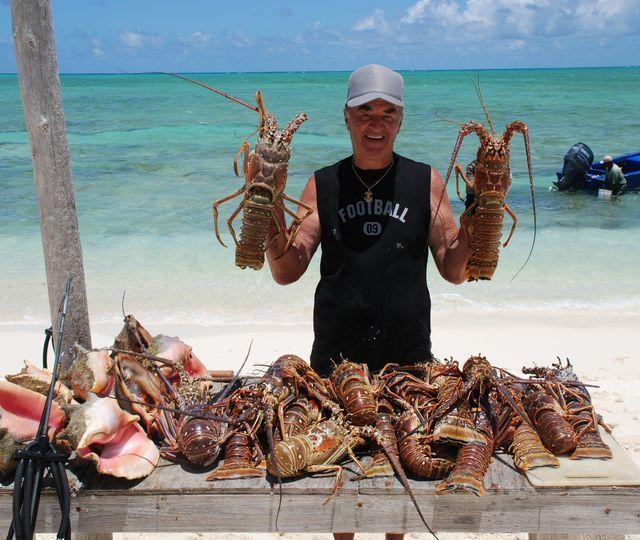 26. Jamaica
A center of such Caribbean clichés as Bob Marley songs sung to the chords of opening beer bottles, boundless Jamaica offers resorts from aristocratic to downright raunchy, and a distinctive urban culture.
The best place for: exploring spicy food, exotic music, wild adventures.
The 10 best places to vacation in the Caribbean islands
Pirates and drug lords, tropical forests and dormant volcanoes, comfortable hotels and uninhabited islands – that's the Caribbean.
Five dozen islands, scattered between North and South America, are the territory of more than 30 nations.
In this cosmopolitan paradise must be visited at least once, especially since after your first visit here you will never want to rest anywhere else.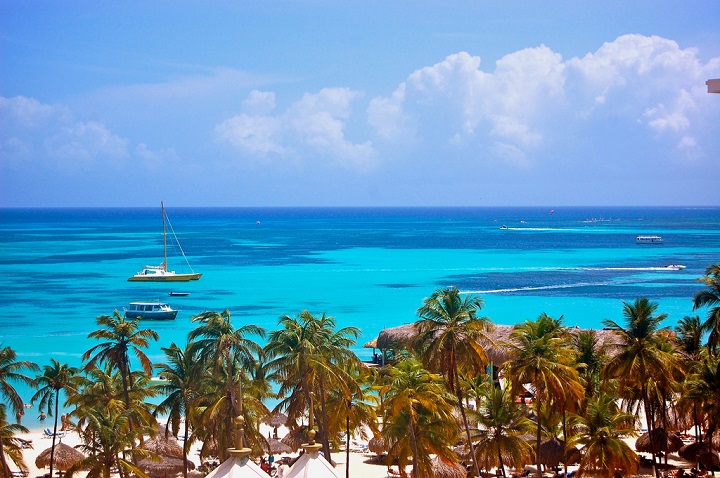 Well, those who are already seriously planning a vacation in the Caribbean Islands, it only remains to choose one of the top ten places and go to BiletyPlus.ru in search of the most economical tickets and accommodation options.
Holidays in Cuba are not cheap and can afford only a very wealthy people. In this case, the traveling youth believes that enough money to save up for a flight, and indeed on the island of freedom can live without money.
Holidays in Cuba are interesting to many and will appeal to people of all ages. Here you can enjoy the almost achieved communism, try the legendary rum and cigars, dance until morning on the beaches or explore the ancient monuments and museums. And, of course, diving, snorkeling, white-water yacht rides and other water activities.
A plus is the fact that the Russians do not need a visa to Cuba.
Haiti
Lurking between Cuba and Puerto Rico is a small state of Haiti. The island of the same name, where it is located, is famous for the fact that it alone has two capitals at the same time.
The island originated from a cooled volcano, so its topography is very unusual. Rugged rocky shores with hundreds of tiny bays dispose to a secluded vacation, and the many fast rivers promise an unforgettable rafting.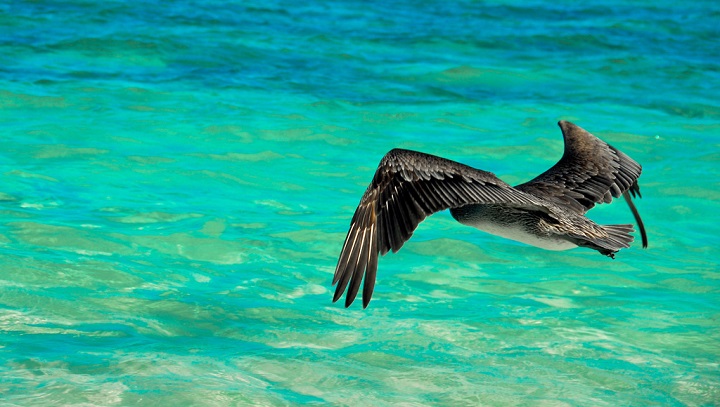 However, even if you do not like extreme sports, Haiti can give you a good dose of adrenaline, because earthquakes are not uncommon here.
Jamaica
Another visa-free state for Russians is Jamaica. Island of reggae, freedom and legal drugs with each year is gaining popularity among our compatriots. It is understandable – such a relaxed holiday is not to be found on all the Caribbean islands, and the friendly population is always ready to share the positive.
If you want not only relaxation, but also excursions, visit the Bob Marley House Museum, go to Duns River Falls and rafting on a bamboo raft.
Puerto Rico
A small rocky island surrounded by many uninhabited islets is also a great vacation destination. Puerto Rico is most interesting to those who appreciate privacy, inexpensive hotels and beautiful nature. Here is a practice of renting boats, so if you get tired of socializing, rent a boat and go to any of the neighboring islands – 90% of them are uninhabited.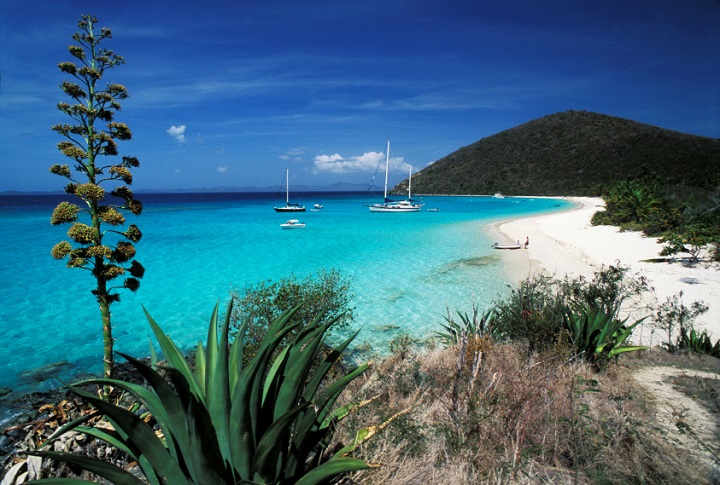 There are no predators, so the only thing you should be wary of on your voyages are the tiny koki frogs. They are so small that it is almost impossible to see them, but the sounds they make can deafen a person.
Barbados
An ideal place for diving and water skiing is Barbados. The white sandy beaches, rainforests, loud parties until dawn and quality service will turn your vacation here into a continuous fairy tale.
By the way, in conservative Barbados, nudism and topless recreation are forbidden – the strict British tradition. Otherwise, everything is fine here. It can be recommended to families with children, because unlike most Caribbean islands, Barbados has enough museums, excursions and "pirate" exoticism.
Tortuga
The island, which resembles a giant sea turtle, has been the center of piracy for centuries. Here rum flowed like a river, there was trade in everything that can be extracted from the sea, and three centuries later filmed the legendary "Pirates of the Caribbean.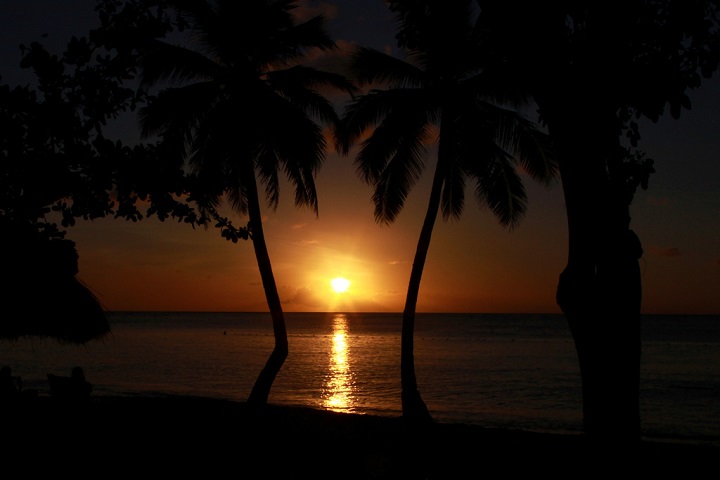 Now Tortuga is completely safe, but you can still find the Jolly Roger all over the island. Cafes, hotels, clubs, yachts, and even laundromats here are decorated in pirate style to attract tourists.
Trinidad and Tobago
The tiny state, spread over seven islands, is an option for those who dream of unspoiled nature and are supporters of ecotourism. Almost all year on the islands is peace and quiet, you can hear only the rustle of the surf and the singing of tropical birds.
However, in March, everything changes, because it's time for carnival. There's song and dance, and an around-the-clock fiery rhythm and party atmosphere accompanying the carnival days.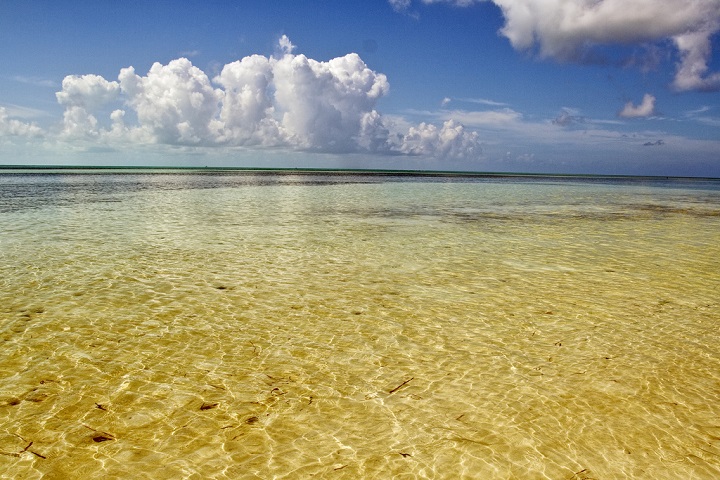 Easter week, on the other hand, is a trip to Tobago Island. Here, a unique goat race takes place, a process that is both gambling and incredibly fun.
Grenada
Grenada is the calmest island in the Caribbean. Endless beaches, hotels for all tastes and wallets, very democratic prices and incredibly low crime rate make it a pleasant place for a quiet vacation.
Entertainment is not much, but plenty of excursions to the woods, rafting on the fast rivers and secluded beaches with golden sand. If you don't mind renting a car, you can see the whole island in a week.
Antigua and Barbuda
This state consists of only three islands, but each is worth a visit. The largest, Antigua, has 365 beaches, all the hotels, restaurants, bars and the main city infrastructure.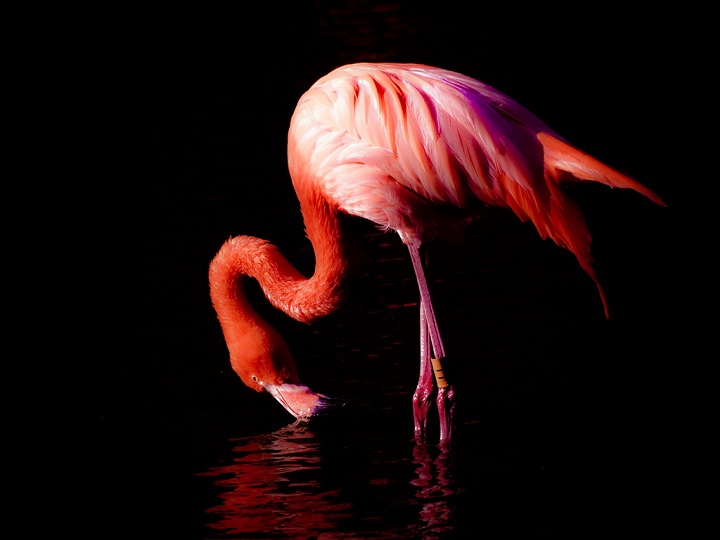 Barbuda, an island of coral origin, has all the conditions for diving. Dozens of boats sail there every day, and tourists from all over the world dive into the bright underwater world.
Well, on the uninhabited island of Redonda is a park. There is no long excursion to it, because the area of the island is only one square kilometer. However, it is still beautiful, and it is worth admiring.
Dominican Republic .
Antique buildings, luxurious carnivals, beautiful girls and ever-increasing prices – welcome to the Dominican Republic. The popularity of this destination is also growing day by day, and to book tours there start six months in advance.
All the attractions are concentrated in Santo Domingo, and the remaining areas please the beaches, rainforests, bright colors and a million activities.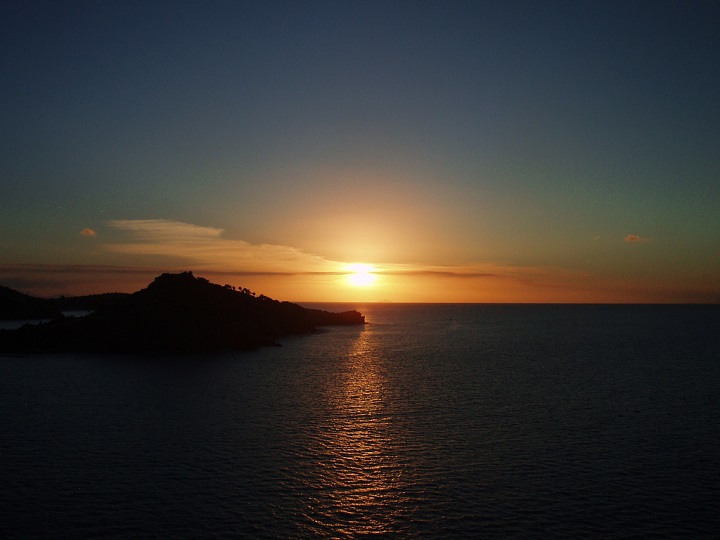 Proponents of active recreation can choose from a dozen water sports, hiking and horseback riding and a variety of extreme activities. Well, those who came to relax, can safely enjoy the purity of white sand and quality beach service.
Whether you like secluded bays or bustling beaches is up to you. But what the Caribbean is good at is that it can cater to all tastes. Well, if this trip seems too expensive, visit BiletyPlus.ru and see otherwise.
Become an author! Spread the word about interesting events and facts. Share the hot news. Send your article to e-mail and after moderation it will be placed on our portal.