Budapest: things to know before you travel
The food and accommodation are cheap: you can have a meal in a restaurant for 500 P, rent an apartment for 1500 P. In this case, the entertainment in Budapest – for all tastes. There are ruins of Roman temples and aqueducts, impressive Gothic buildings, stylish bars in abandoned buildings and baths. Thanks to its thermal springs, Budapest is the only European capital that has resort status.
I lived in the Hungarian capital for two years: I went to university and worked. Budapest is similar to Russian cities by way of life, cuisine and architecture, so it is comfortable and easy to get used to it. I'll tell you what you need to know before you go.
What you will learn.
Introduction
How long is the flight: 3 hours from Moscow.
Difference from Moscow: -2 hours.
When is the season: April – September.
Average temperature in season: +30 °C in summer, +18 °C in spring and fall.
Currency: Bulgarian forint, 1 Ft (0,21 R).
Language: Hungarian, many speak English well.
️ Weather
The best time to travel to Budapest is in late spring, early summer and fall. During this time there are fewer visitors and the weather is comfortable – about +20 ° C.
In summer in Budapest it is +26 ° C, the crowds of tourists, huge lines and rising prices. In restaurants it is more difficult to find a free table, and there are not so many apartments available.
In winter in Hungary's capital it is around -3 ° C and often blows a cold wind.
The city consists of three parts: flat Pest, hilly Buda and old Obuda. This is the view from Buda to Pest.
✈️ How to get there
The most frustrating thing about European low-cost carriers is the stricter baggage rules. They will let you on the plane with a backpack, but hand luggage can be taken to the luggage compartment because of the tightness of the cabin. Since November 1, 2018, on Wizz Air you have to buy priority status to take a 55 × 40 × 23 cm wheeled suitcase into the cabin. Without status, you can only take a 40 × 30 × 20 cm backpack for free.
Sometimes I flew to Russia by Aeroflot. The carrier allows you to take heavy and bulky luggage with you. It also has convenient connections to my home town of Tyumen: a round-trip flight cost 21-25 thousand rubles.
️ Map of Budapest
The sights and attractions of Budapest
The main attractions in the city are St. Stephen's Basilica, Andrássy Avenue, the opera, the Hungarian Parliament, the monument "Shoes on the Danube Embankment", the Széchenyi Chain Bridge and the funicular to Castle Hill, the Royal Palace, St. Matyas Church and the Fishermen's Bastion. T-J wrote about these places in a separate article.
It takes 1-2 days to see everything. On average, the length of the tourist route is from 10 to 25 kilometers. Even if time is short, I definitely advise to climb the hill, for example, to the Fisherman's Bastion. From there you can see the most beautiful panoramas of Budapest.
You can get free access to museums, galleries and parliament on national holidays: March 15, August 20 and October 23. But on such days, it is better to go to the museums early in the morning to avoid the queues.
I really enjoyed the baths early in the morning. They start working at 6:00, the pools are almost empty and very quiet, except that a couple of elderly Hungarians will also warm up in the baths, getting up at the crack of dawn.
Festivals. Festival life in Budapest depends on the season: in winter there are Christmas markets in every square, in spring and summer it's time for gastronomic and music festivals, and in autumn – the harvest.
Budapest gets cooler in the fall, and the city is often foggy. This is when my favorite art festival, Art Market Budapest, is held, where works by Central and Eastern European artists are on display. Admission is free.
Prices for entertainment in Budapest:
movie – from 1100 Ft ( 231
Р );
museum or gallery – from 1800 Ft ( 378
Р );
wine or beer festival – from 2000 Ft ( 420)
Р );
zoo – 3000 Ft ( 630
Р );
swimming pool, all day – from 5,000 Ft ( 1,050
Р );
Water park, 3 hours – from 4,000 Ft ( 480
Р ).
Money
Although Hungary is part of the European Union, it has its own currency, the forint (Ft). Euros are accepted in supermarkets and restaurants, but the change is given only in forints.
It is better to come with euros or dollars and exchange them for local money in the city center. At the airport is not worth it: there unprofitable rate – 20-30% below the real.
Good money changers are in the center of the street Kiraly and Vaci. You can also exchange currency at Sorrectchange and Goldchange. Their websites provide information on the exchange rate offered and the mode of operation.
The city has ATMs Sberbank. The closest ones are on Deak Ferenc ter and Astoria Street. Forints can be withdrawn free of charge from ruble cards. ATMs in other banks have a commission of 100 P and above.
Contactless payment is available in large supermarkets, restaurants and cafes on the main streets. Even at local festivals, paypass is preferred to cash. But I wouldn't walk around the city without cash: sometimes you walk into a place or bar and they don't accept cards. In my experience, it is possible to pay by cashless payment in seven out of ten cases.
The smallest bill is 500 forints. It depicts the portrait of Prince Rakoczi, a hero of the national struggle of the Hungarian people against the Austrian Habsburgs
️ Housing
Budapest is divided into several districts – districts, which are marked by numbers. By them it is convenient to navigate in the city. Districts 1, 5, 6, 7, 8 are historical districts with mostly old-fashioned housing. High-rise buildings, as in typical Russian cities, can be easily found in 15, 16 and 17 districts. The private sector occupies almost the entire Buda, the 2nd and 22nd districts, as well as the outskirts of Pest – 18th, 20th and 23rd.
For two years I managed to live on the outskirts, in District 11, and in the city center, in District 5. As a student, I liked it best in Pest, near the most popular with foreigners and tourists neighborhood – the Jewish Quarter. It is noisy and crowded, especially on weekends. Districts 3, 9, 11 and 14 is quieter and suitable for a more sedate life.
You can rent a room for a few days for 1200-2000 P per day through Airbnb. In the hostel in the center rent a place for 500-600 P per night. An apartment within walking distance of Gozsdu Udvar Bar Street is rented for P2,600 per night.
Typical city center apartment: wooden floor, combined kitchen and living room. It's often rented by three or four students or young professionals.
Cafes and restaurants. Hungarian cuisine is similar to Russian cuisine: it has many meat dishes with potatoes, vegetables, mushrooms, pickles, sour cream. Traditional Hungarian dishes are meat soup goulash, langos – fried flatbread made of yeast dough, pancakes, kürtöskalach – bun with sugar and vanilla baked on an open fire.
Hungary, Budapest – review
The most beautiful of the most beautiful cities. The city you want to come back to many times because its magnificence never fades away
We went to Budapest as part of our tour through Europe Three Capitals: Prague – Vienna – Budapest.
Of all the cities in Europe it won my heart the most, I fell in love with it at first sight. We arrived here in the evening and there was not much time to walk around, but since we didn't want to wait for the morning and excursions, we went straight away to see at least a couple of places at night. On the way we went to McDonalds and a supermarket, the prices were nice. I would not say higher than here, in general the same.
The national currency is the Hungarian forint. One forint = 22 Russian kopecks.
That is, if the price is 1000 ft, then in rubles it will be equal to 220 rubles.
We were traditionally given maps of the city.
It's just delightful, I was subdued by its grandeur and the atmosphere emanating from its walls. I didn't need to see the rest of the sights to understand:
Budapest – I love you.
Opposite the parliament, illuminated only by trees, the Ethnographic Museum stood.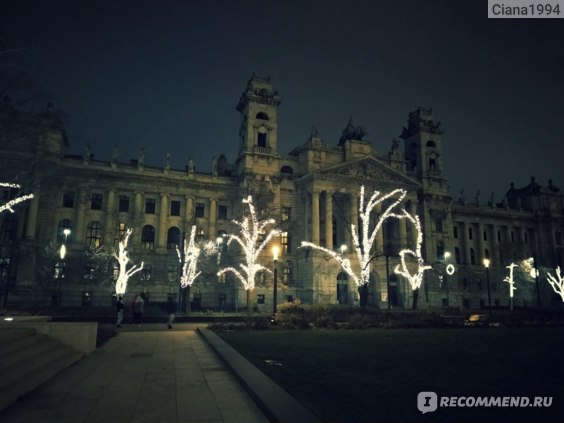 That evening I fell in love with everything, because the city fell in love with me, even the streetcar passing by was exciting.
A boat ride on the Danube in Budapest (€22/€18 under 12 years old, ticket + drink).
While she sailed on the Danube for about an hour, we just walked along the shore, breathing in the air in the new city for us.
We were accommodated in a swanky hotel (apparently this city decided to make us happy)
Danubius Hotel Flamenco 4* Hungary 1113 Budapest.
The room was just chic. Very nice interior, especially the restroom – clean, stylish, with a bathtub.
Breakfast was buffet style. I have never seen such a variety of dishes in any hotel, here was absolutely everything.
After breakfast we went on a sightseeing bus tour with a guide who told us a lot of interesting things about the history of the city, legends and just curious facts.
Our first stop was the Church of St. Matthias and the Fisherman's Bastion. And then I fell in love with Budapest again, though how can you fall in love with the same city so often!
The views from there are simply unspeakable, they are so mesmerizing to the eye that you can easily fend off the group. In the distance you can see the parliament, near which we had walked the night before.
From there, we went to walk around the entire neighborhood past palaces and museums before taking a bus to another part of town.
Heroes Square with the Museum of Fine Arts
Here we were escorted to see the Vaidahunyad Castle, near it there was an ice rink where tourists and locals spent New Year's festivities.
After the tour of the city, we had two options – to go to explore the city further or go on a paid tour. We chose the first.
Almost on the bank of the river there is a huge Ferris wheel.
At first we just walked around enjoying the beauty of the city: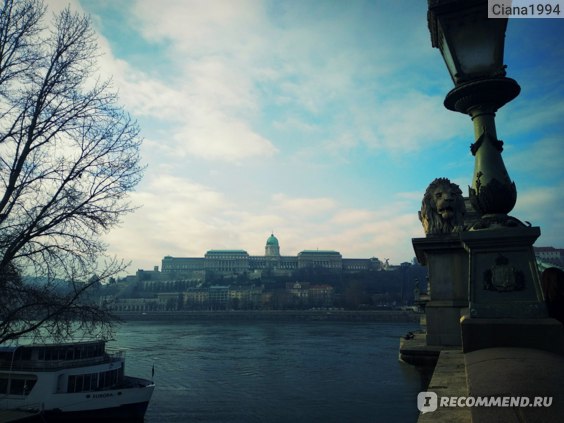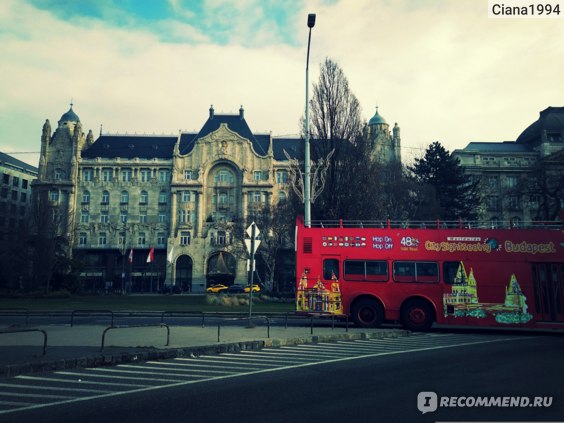 And then we remembered that we really wanted to see the Central Market in Budapest, because it is a monument of architecture.
On the ground floor we went to the supermarket and bought there Unicum balm, the price in the supermarket is much cheaper than in the market itself.
During the walk we met:
Budapest's Great Synagogue is the largest synagogue in Europe. It is located in the Jewish quarter of Pest, where many Jews still live today and cherish their traditions.
And also the Monument to Elisabeth of Bavaria (Sisi).
House of Terror, a museum on Budapest's Andrássy Avenue, is housed in the former Hungarian State Security Office building and commemorates the tragic periods of Hungary's totalitarian history.
There was just a huge line at the entrance, we didn't have to stand in it to get in because we had a schedule and had to rush to dinner and the bus.
There is a piece of the famous Berlin Wall next to it.
From there we went to the Domus Vinorum Wine Cellar for dinner. The dinner cost 17€ per person: first, second, dessert and wine.
The first half of the dinner there was live music performed by violinists, it was very beautiful. When I found out that a Russian group of tourists came – they played mostly Russian folk songs.
I highly recommend a visit to Budapest ⭐⭐⭐⭐⭐.
Although I would give it all 100 stars. The city is beautiful and ready to reveal its most beautiful features to everyone. I hope the locals appreciate that they live in the most beautiful city.