Beautiful Bonaire: the Caribbean's best hidden secret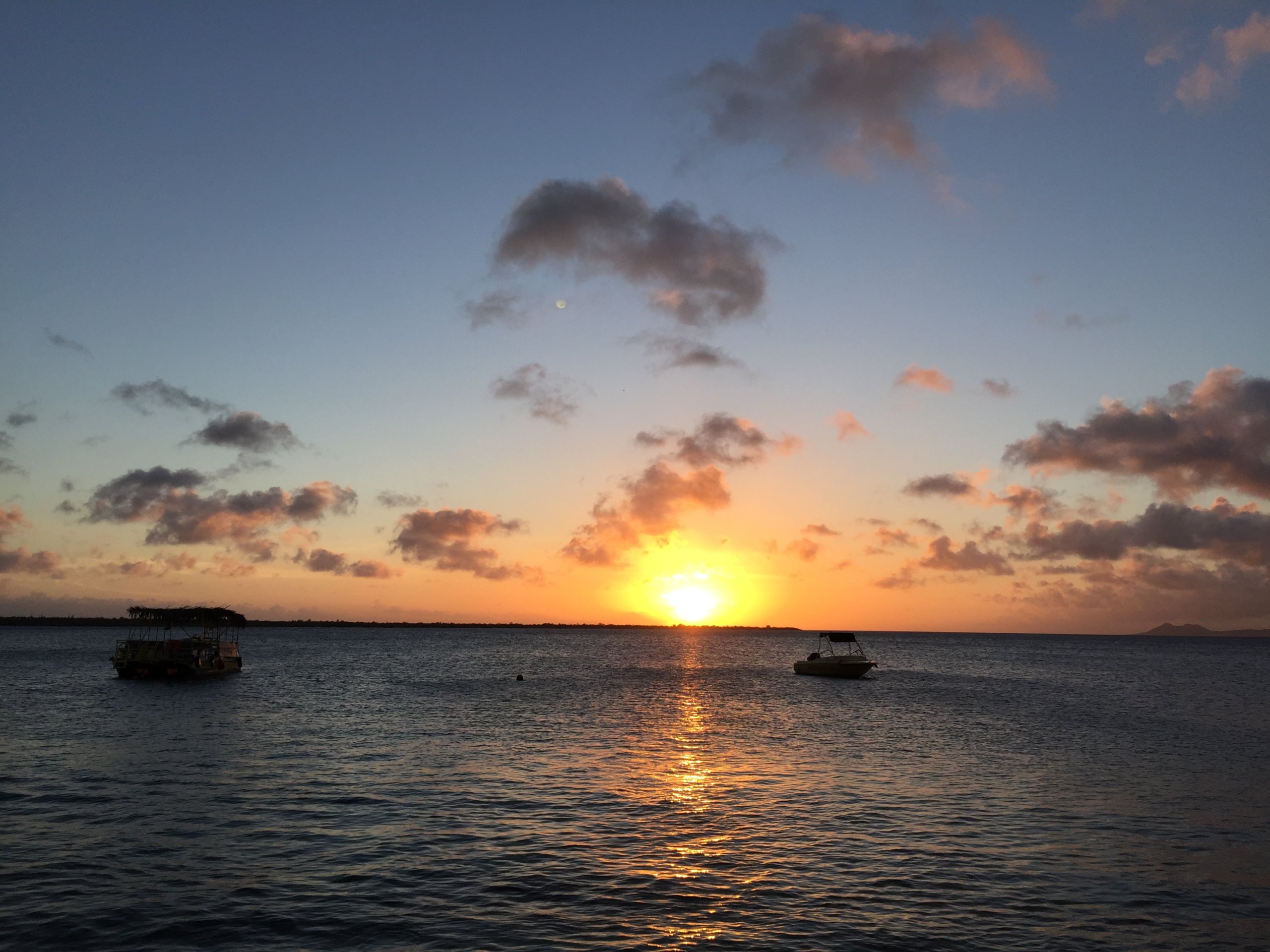 Bonaire is truly an undiscovered diamond, and a seascape of so many beautiful diamonds. Yet Bonaire is unique in that it remains a kind of untouched paradise in an over-saturated world.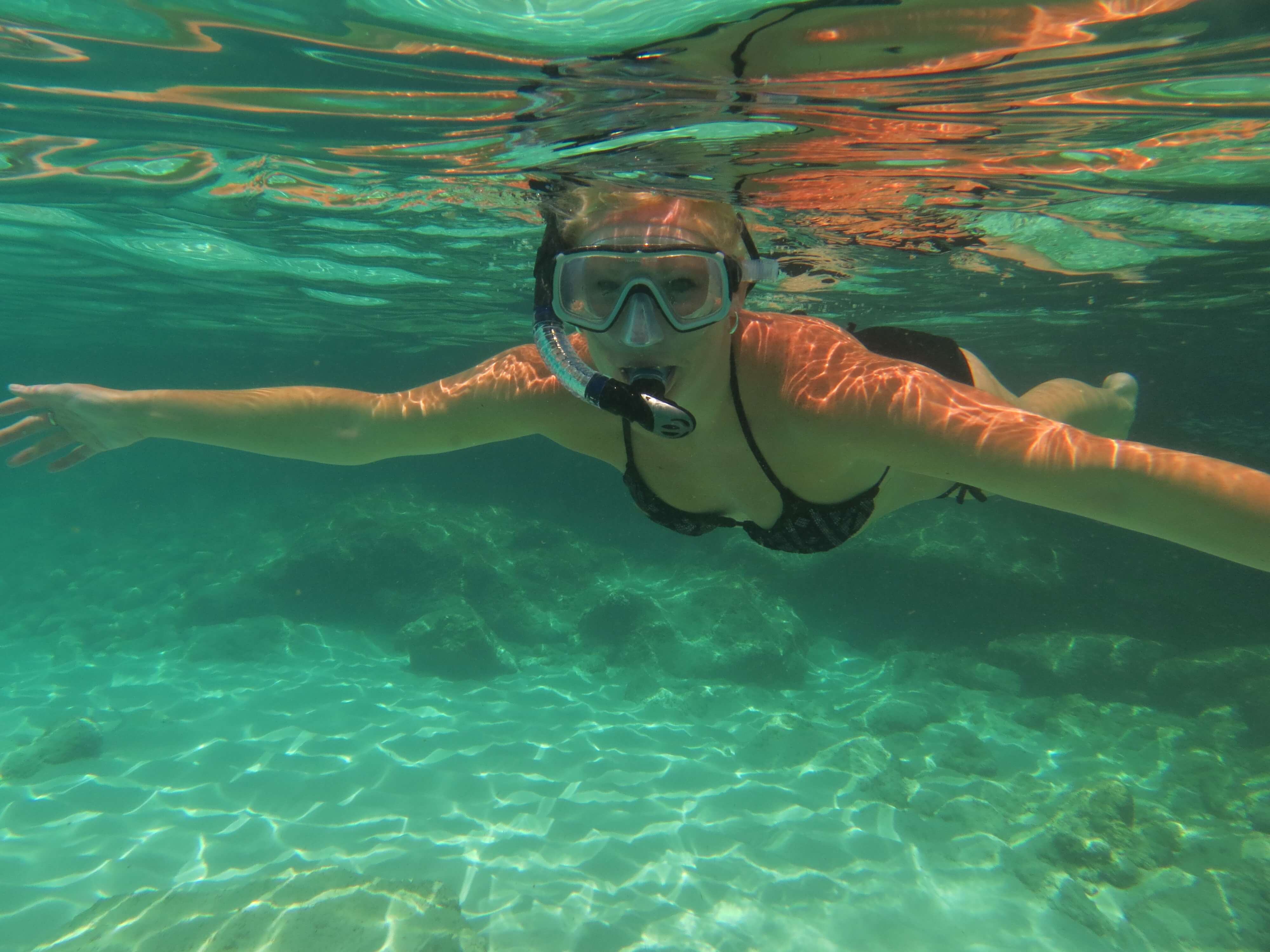 The least visited of the ABC islands (which make up Bonaire along with Aruba and Curacao), it is located north of Venezuela in the Caribbean. This small island oasis is a paradise for snorkeling and diving, and one of the most welcoming and touching places I have ever been.
This particular part of the tropical world holds many wonders, a vast and impressive expanse of ocean that attracts travelers from all over the world. The secrets of its history are both ancient and new, so it's no wonder that among the crystal clear waters is a snorkeling and diving paradise you may not have even heard of; the island is so close to Aruba that you can reach it by air in less than 30 minutes, and Curacao in 15!
This land of white sand and orange and gold sunsets has a special place in my heart. Growing up, my grandparents were missionaries on Bonaire, volunteering in the still-operating Trans World Radio studios. I was blessed to spend several holidays in Bonaire, and to experience my first solo international trip to visit them from my home in the northeastern United States when I was thirteen years old.
Since then, thankfully, Bonaire hasn't changed much. This island retains peace, familiarity, and warmth. Years may pass, but the culture and soul of the people never seem to be affected by the constant tension of the world at large.
Beauty and Beaches.
Bonaire has long been a hub for professional divers as well as Dutch vacationers, its clear waters and tranquil atmosphere boasting an appealing appeal to discerning adventurers from around the world, while remaining a virtual secret to most travelers.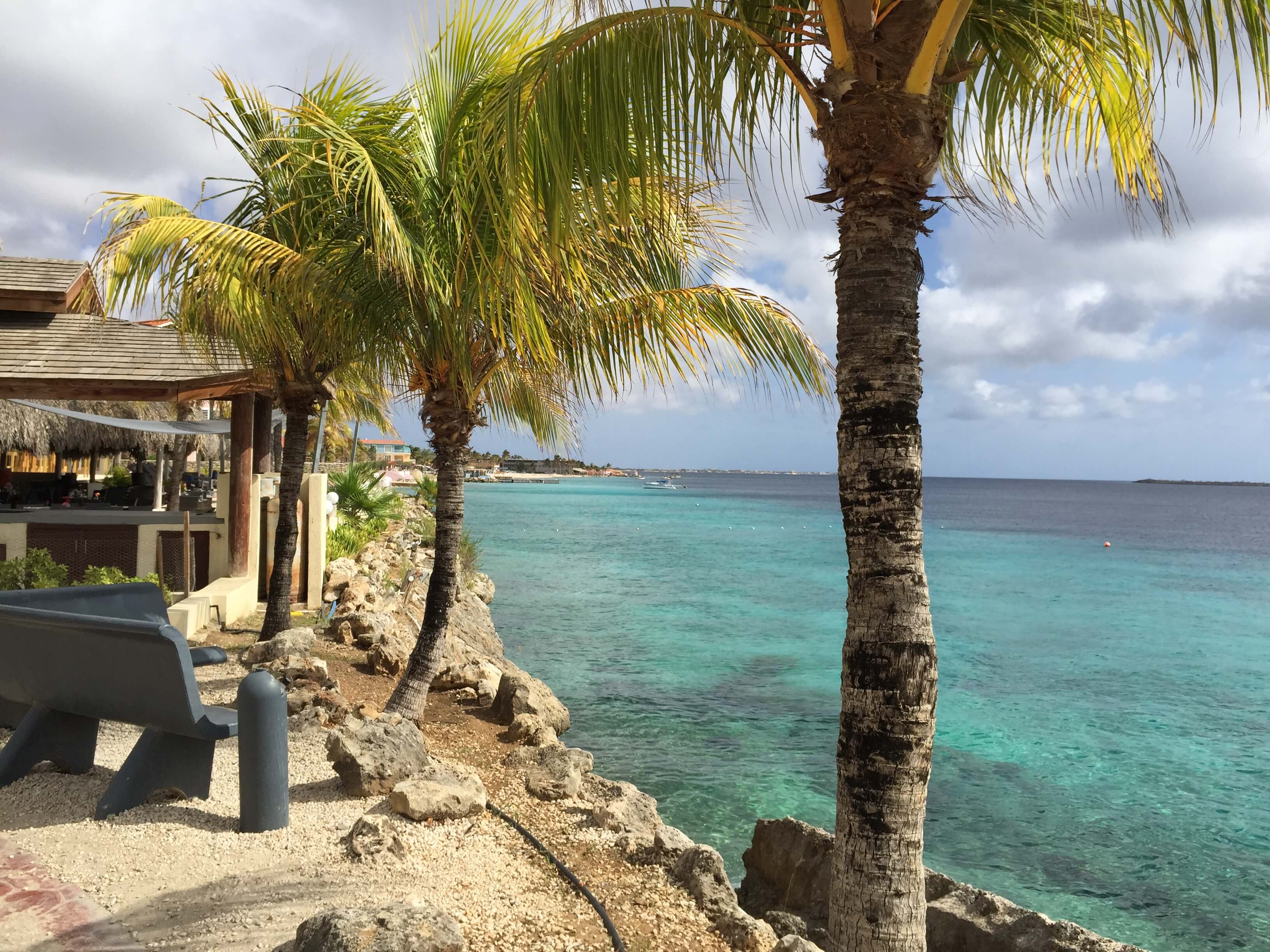 As part of the ABC Islands and the Leeward Antilles (formerly the Netherlands Antilles), Bonaire has for decades been the luxury of sitting largely untouched by turbulent tourism. Only 24 miles long, Bonaire sits as the most popular snorkeling and scuba diving destination in the Caribbean. This permanent oceanic tranquility is carefully maintained by both private and government reef protection, keeping Bonaire in paradise since 1979.
There are many beautiful stretches of white sandy beach to choose from, almost all perfect for snorkeling or diving, except on the north side of the island where the waves and currents are enough to knock you off your feet instantly!
Sorobon Beach.
Located on the southeast side of the island, Sorobon Beach is a great place to snorkel and swim or just relax in the sun. One of the best beaches in the Caribbean, here you can head back with a tropical cocktail and watch the world-class windsurfers who often hit the waves at Sorobon.
It's also home to Sorobon Beach Resort and the famous and fun Hang Out beach bar, a much-loved Bonaire institution in good times since 1988.
Bachelor Beach
This small stretch of white sandy beach is located in the Bellem area, conveniently located just south of the airport. Sitting at the bottom of Short Rock 10, you can park near the top of the stairs and head to this cozy and charming spot. This section, like many Bonaire beaches, is ideal for snorkeling and diving.
The steps are next to the road and are easy and quick to get down to the water. Locals advise that you just watch out for the last steps, where the ocean spray may have left its mark!
Te Amo Beach.
This is one of the Bonaire locals' favorites, a great place to spend time relaxing in every sense of the word – sunbathing, swimming, and then cooking! Like many of Bonaire's beaches, the sea life is abundant and beautiful, and only a few steps from the shore. At certain times of the day, a local favorite, the Kite City Van, stops by and serves delicious fresh fish meals!
Donkey Beach
Bonaire is a unique island in many ways, one of which is the proliferation of wild donkeys that roam the local (as well as wild) areas. While this beach may be a bit of a misnomer, it's a local favorite, a breathtaking spot for anyone who's into swimming and snorkeling.
This area is perfect for new visitors and frequent beachgoers alike, as weekends become a lively local spot with music, family fun, and a good vibe!
Klein Bonaire (unnamed beach).
In addition to the popular beaches on the main island, Klein Bonaire is a small uninhabited island just 15 minutes away. The fastest way to get to Klein Bonaire from Kralendijk is by water cab through Karibe Water Port, located near Eden Resort Beach, just across from Klein Bonaire itself. On the uninhabited shore of Klein Bonaire, you'll find yourself on "beach with no name," a stretch of incredibly soft white sand with its signature blue waters gently lapping the shore. Don't forget to bring your own snorkeling gear (the resort also rents it!), because this beach is ideal for snorkelers of all skill levels, as the shallow waters are easy to navigate and the water is calm. No Name Beach is one of the most beautiful beaches on Bonaire Island and will bring you the solitude you are looking for.
Don't forget to bring a bag of water and snacks as well, because Klein Bonaire is uninhabited in every sense of the word! There are no drinking fountains or vendors there, so pack whatever you think you need from the mainland. Fortunately, it's only a fifteen-minute boat ride each way, and cabs leave every couple of hours. There's a little pavilion on the beach where you can catch some shade without being in the water or sunbathing, but keep that sunscreen handy!
Buddy Dive Resort.
This area is one of our favorites, despite the lack of sandy areas for sunbathing. Buddy Diving There are some of the most amazing snorkeling and scuba diving spots we have seen on the island. There is a pool and many beautiful places to relax.
In addition to the beauty, you can rent a waterproof camera for the day, swim to your heart's content, and then you will be given a disc of every photo you take! The variety of fish in this particular spot is breathtaking as you put on that mask and begin to walk down the stairs into the crystal clear water.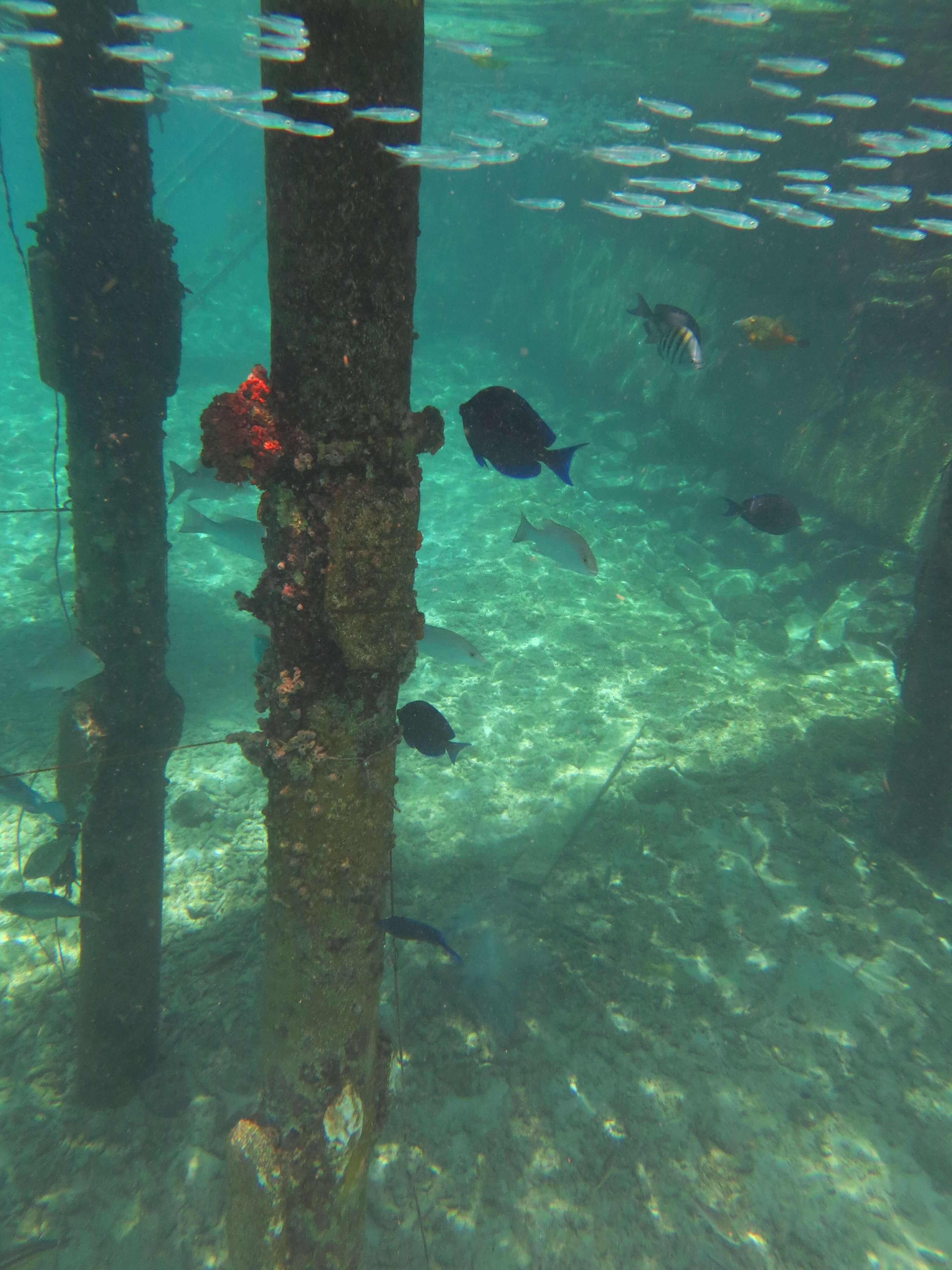 One of the additions to this place is a restaurant that offers amazing, fresh food, and you can sit overlooking the water. You may even have one iguana visitor looking for a fresh tomato or slice of lettuce. You are advised not to feed them, but don't worry – they are very friendly! We sampled a few portions for our reptile lunch companion a couple of times!
Transportation Tips.
The beauty of Bonaire is also that its simplicity only adds to its tranquility. There are only two main roads on the island, one north and one south, which makes it easy to navigate if you decide to rent a car at the airport while you're there, although it's not necessary given the proximity of every possible activity.You'll be interested
Despite the lack of public transportation systems, cabs are very inexpensive and driven by always friendly and mostly English-speaking locals. On our last visit, we enjoyed taxiing around the island many times with Victor, a great conversationalist and friend to everyone at our resort!
If you need more wind in your hair during your daily escapades, don't miss the opportunity to bike around the island (both standard and all-terrain available) or explore at a faster pace on an electric bike. Check out Scooters Bonaire or Bonaire Eco Cycling to rent two-wheelers for the day. Bonaire encourages this eco-friendly mode of transportation by providing free charging ports in Sorobon, Rincon and Kralendijk's Wilhelmina Square.
Sun by sunset on the island
In addition to sea life and snorkeling, the island can appeal to any traveler looking for a vacation, including beautiful resorts like Eden and Buddy Dive, both within minutes of late nights in downtown Kralendijk (a fun and festive town so far off the beaten path that spell check can't yet determine its name!)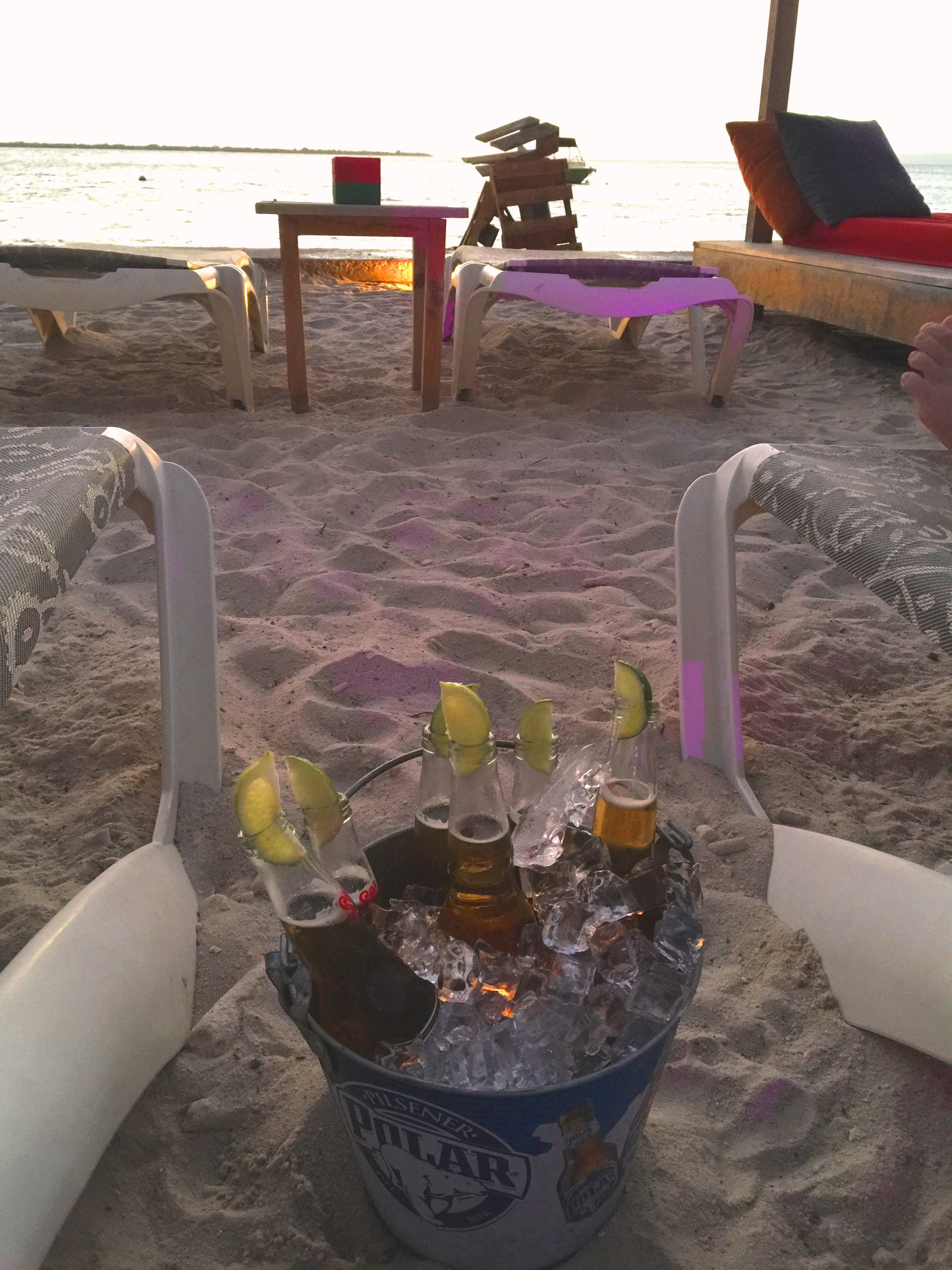 All the laid-back resorts of Bonaire, as well as the bustling and friendly downtown, cater to relaxation, atmosphere and beauty as well as excitement. At any given moment, you can have a Pina Colada in the pure definition of paradise, away from worries, trouble or car payments!
Because of the nightlife in Bonaire, you don't have to travel too far if you stay at one of the beautiful resorts near the city center. The nicest weekend nightlife we've found is the Spice Beach Club, which is part of the coastal Eden resort. Offering delicious food as well as cocktails at a very reasonable price, Spice lights up the Caribbean lodges every Friday night with live music, lights and a welcoming party atmosphere that is guaranteed to get you at least 10 new friends after a mojito or two!
For dance enthusiasts, there are plenty of options to get to the beat of your choice, including Little Havana, Karel's Beach Bar, and Plaza Resort Bonaire, which hosts a Latin night every Saturday night. With a quick check-in, the Plaza Resort also offers a free salsa workshop from 6:7 to XNUMX:XNUMX, after which you can dance with the best of them! If dancing isn't your thing, head to the Divi Flamingo Casino, where you can also test your skills at the tables and slot machines, which are open late at night except Sundays. As you can see, there's plenty to do in Bonaire, even for a long weekend!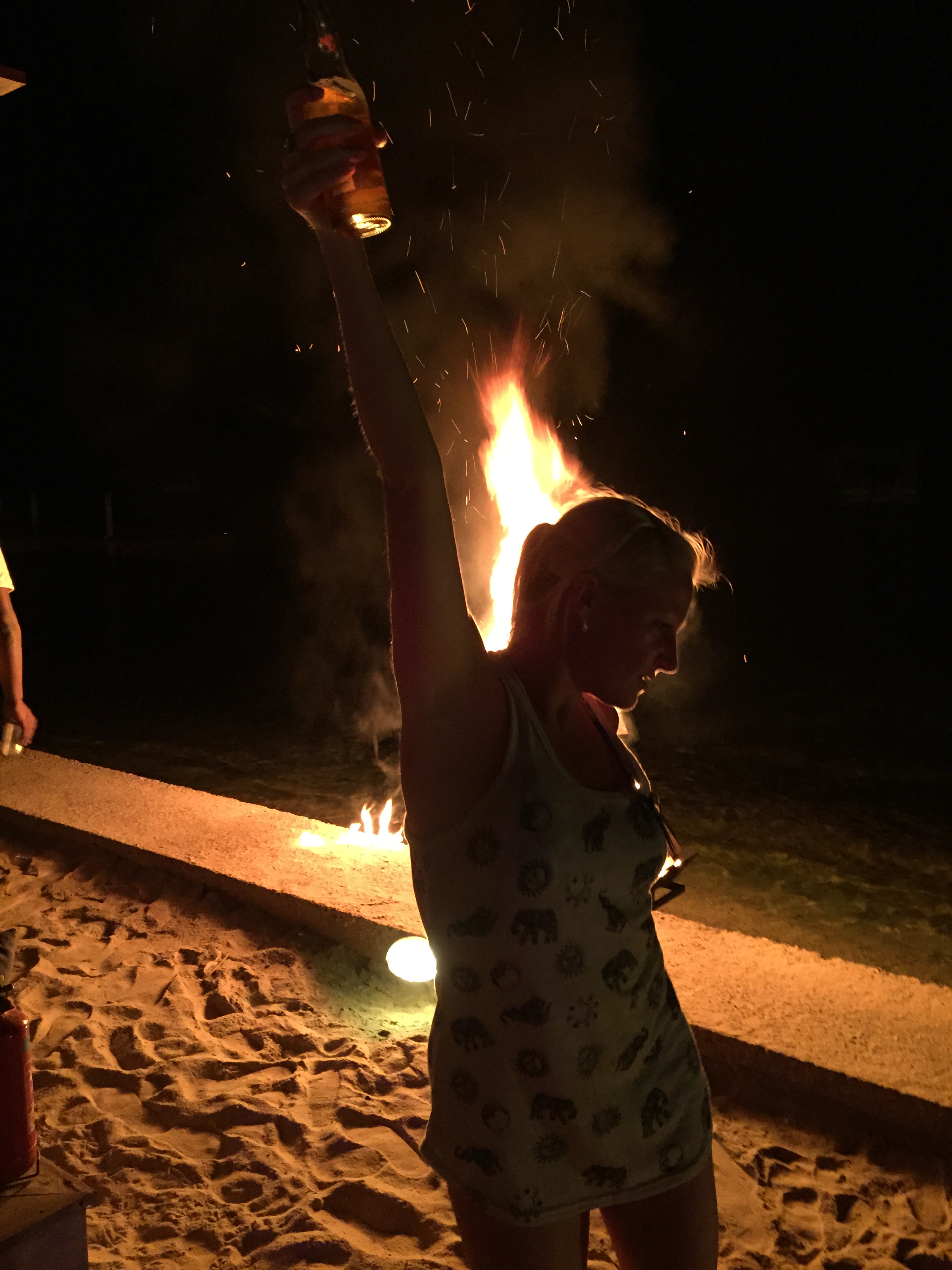 While in Bonaire, also make sure you have some (or a lot!) of their local favorite beer, Amstel's Bright. Bright is a refreshing addition to the beach and sunshine. The restaurant serves it all over the place and is reasonably priced! To complement this signature brew, raise a glass of the island's newly created and brewed Bonaire Blond, a light and spicy citrus brew made with locally sourced ingredients!
All in all, the nightlife in Bonaire is exciting, fun and open until the wee hours of the night, maybe even long after you plan to turn around!
Salt Flags and Flamingos
A unique aspect of this island is that despite its tiny size and uninhabited desert, it is home to one of the few Flamingo sanctuaries in the world. Pekelmeer Flamingo Sanctuary is a breeding site for the beautiful pink bird, a key area because of the salt marshes where they make their nests.
The sanctuary is closed to the public, but when you're in the area (especially near Pink Beach), you'll have a hard time not watching the flock fly overhead. Bonaire's flamingos have the special distinction of being one of the pinkest in the world thanks to their diet rich in red carotene!
Also, watch how they fly, unlike their stunning upper feathers, their beauty is fully visible from underneath, where the contrast of their inky wings can be appreciated as they fly overhead.
The enduring charm of the Bonaire.
There are so many things to say, describe, photograph and remember about this beautiful island. If you get a chance to see it, take it all in! From the warmth and friendliness of the people, to the fresh produce, to the pure beauty of the land and from all the Caribbean has to offer, there could not be a more unique experience in this world.
Untouched for decades, it will remain so, which is another nice and touching quality in this striking and life-changing destination.