Best hotels in Egypt: Fairmont Towers Heliopolis 5*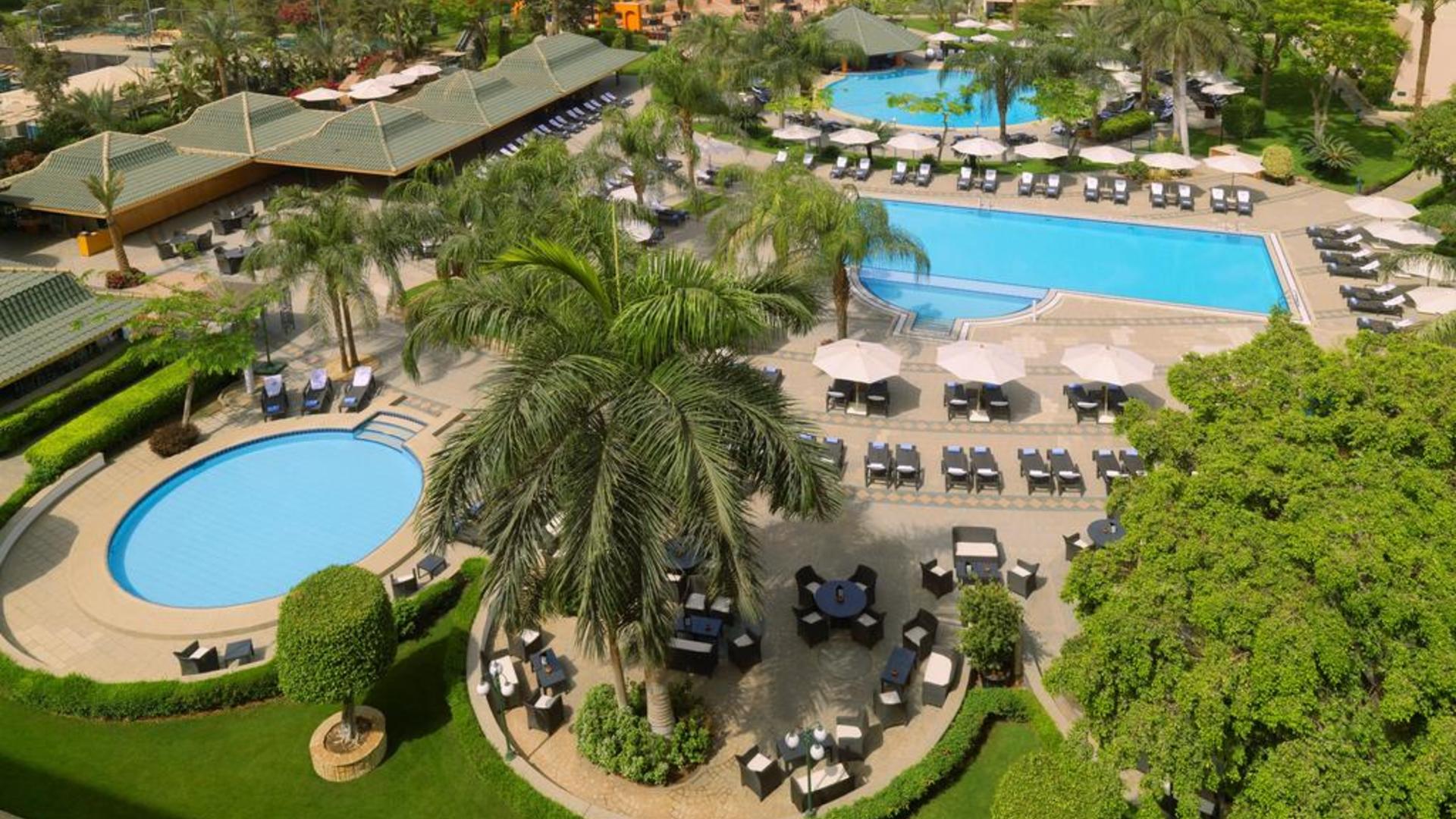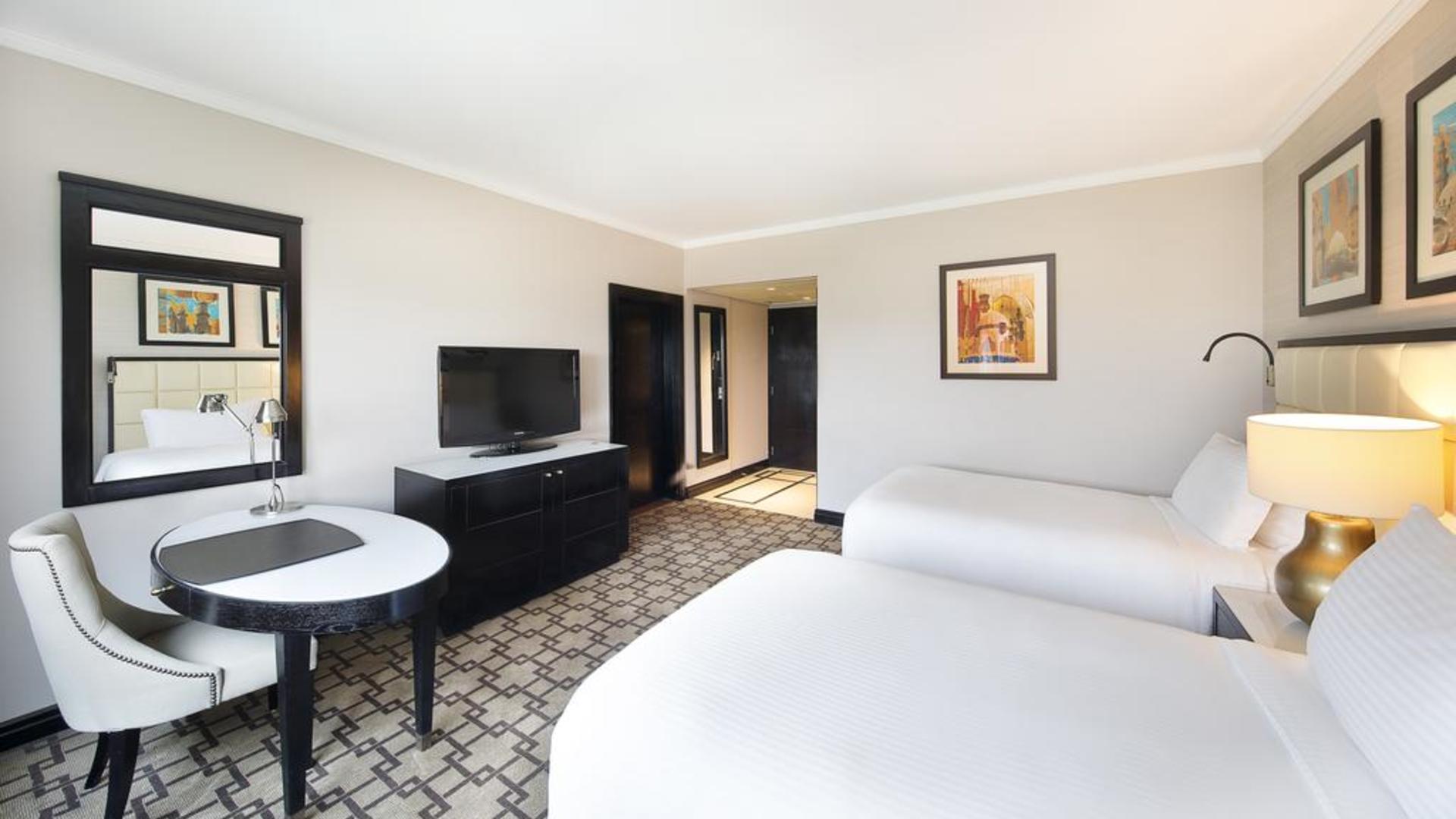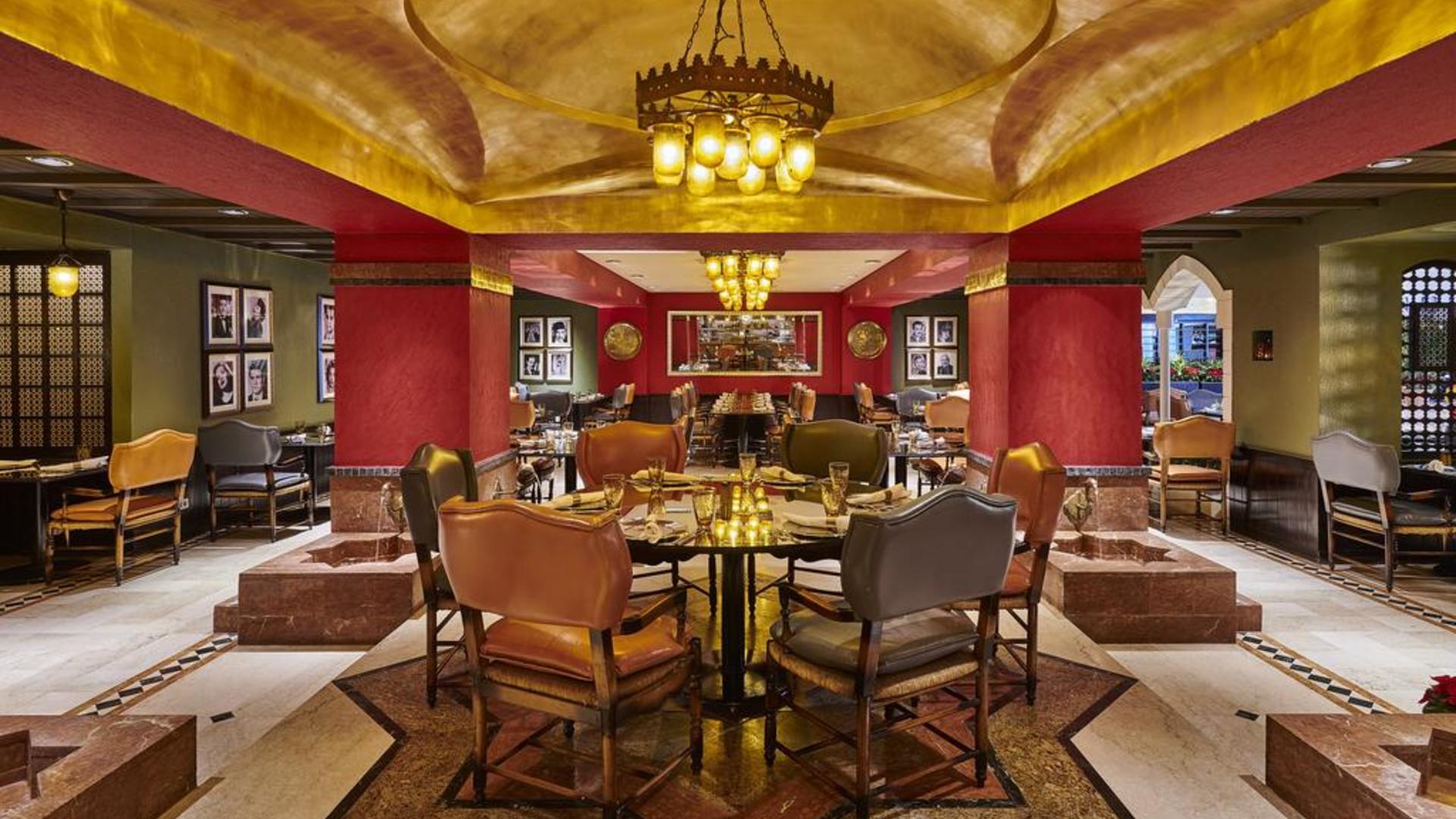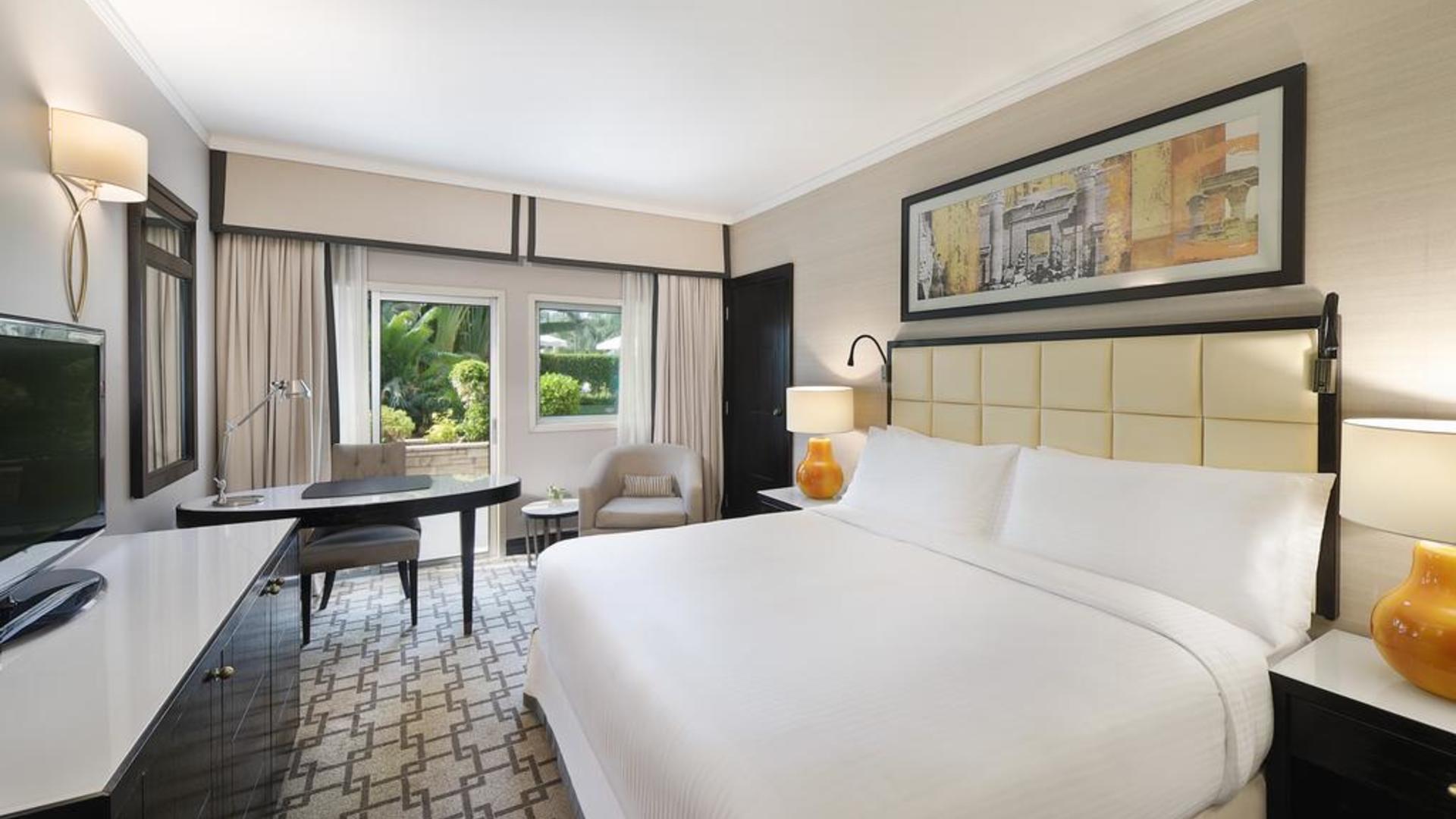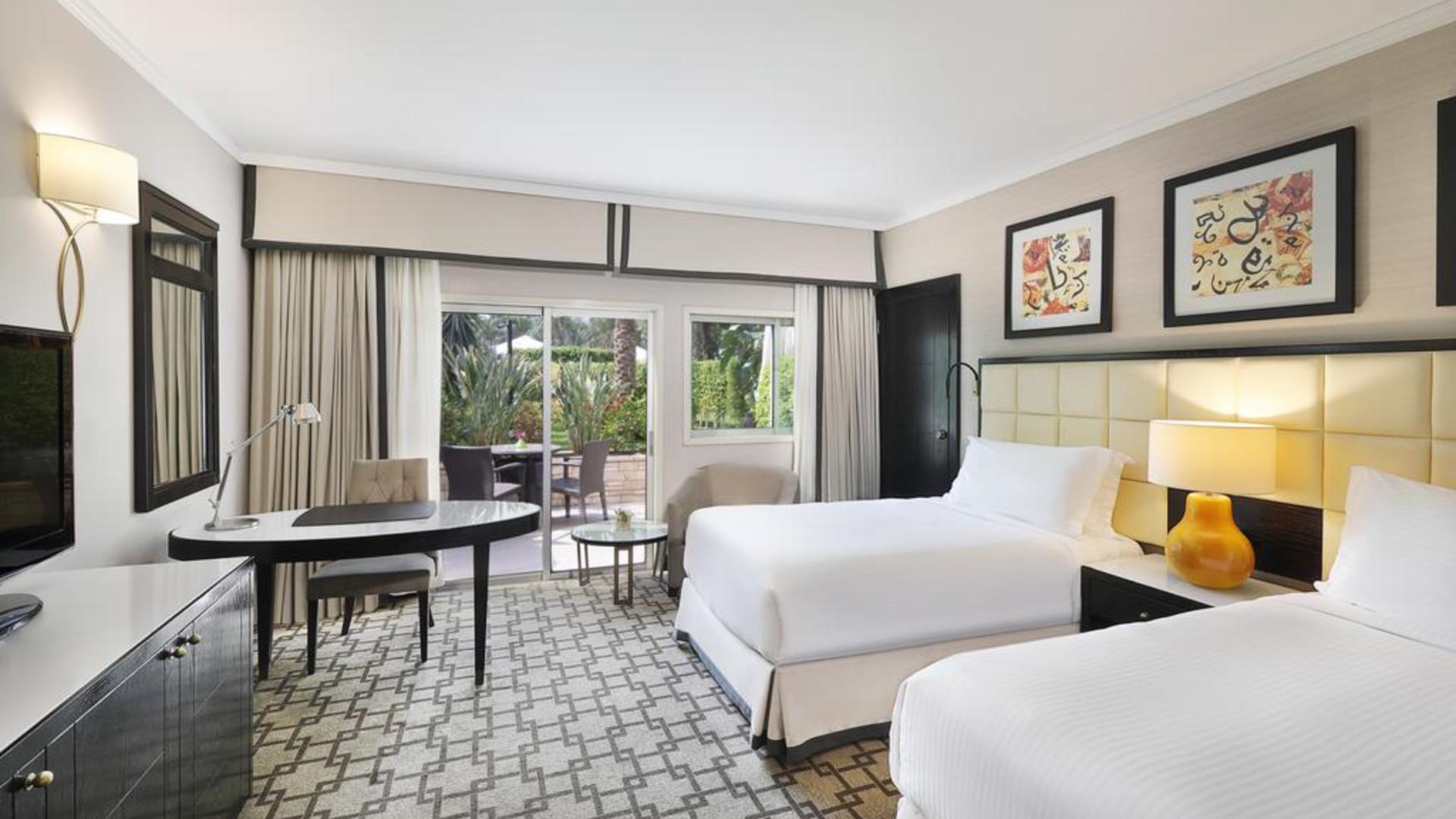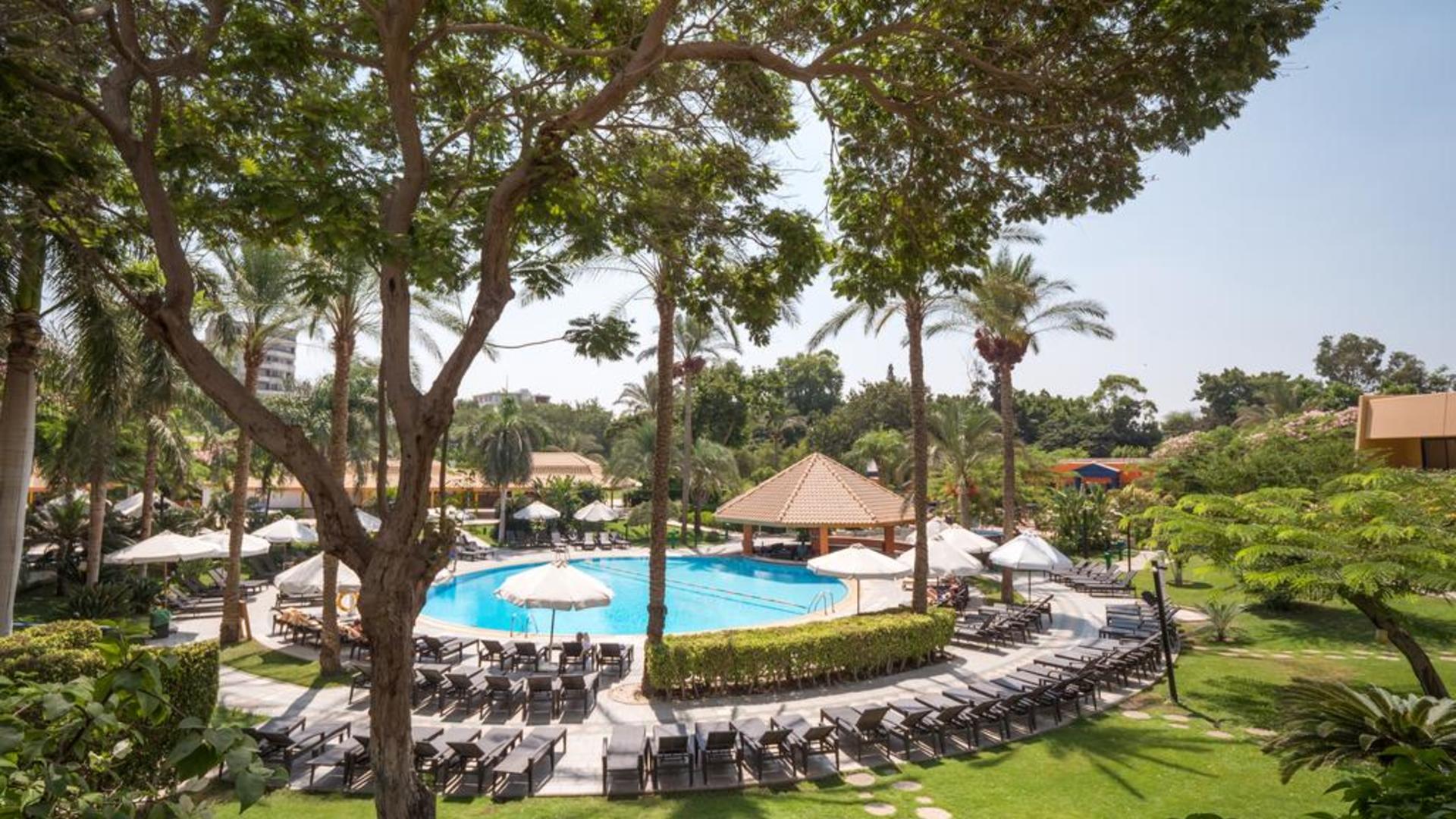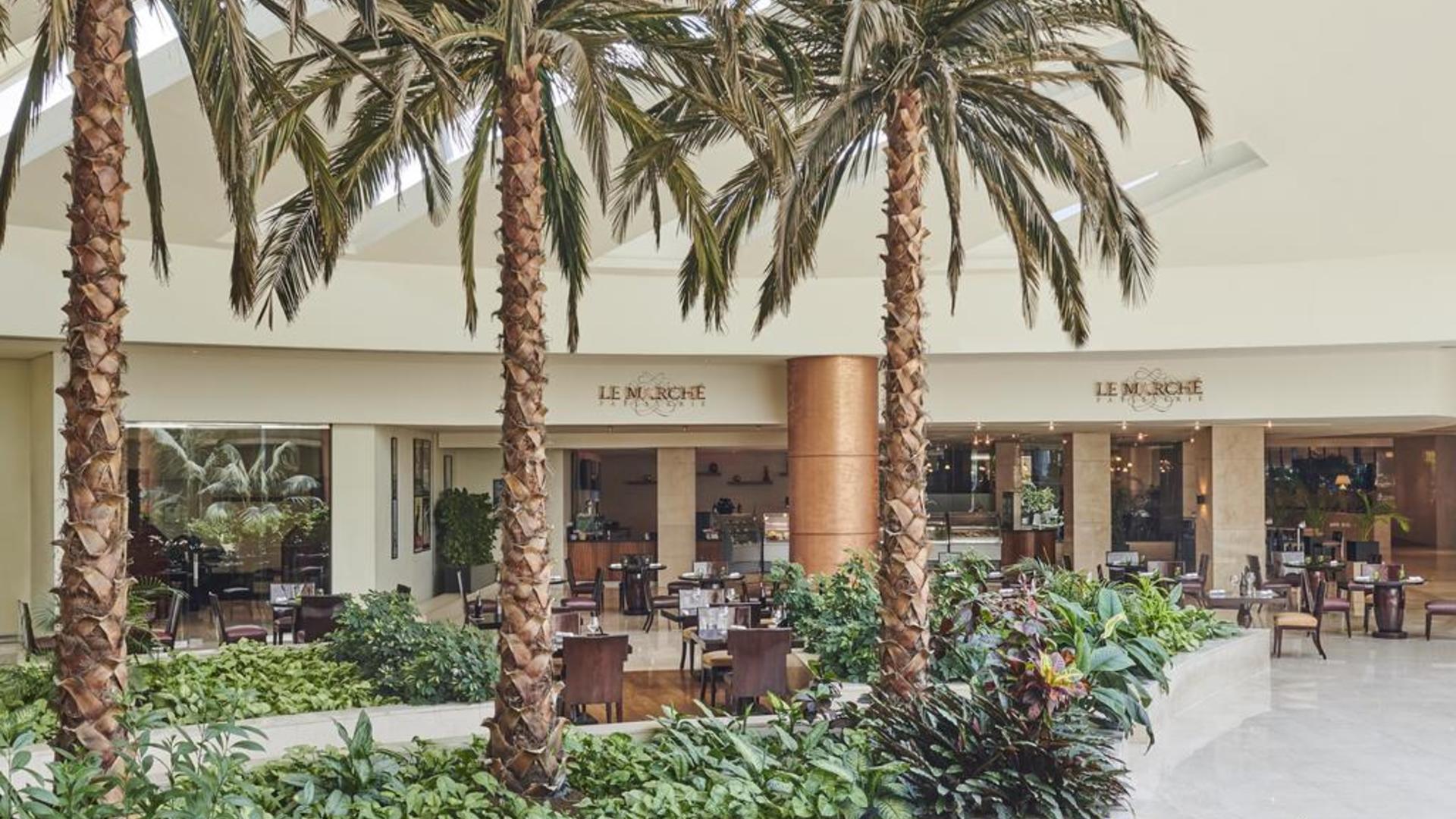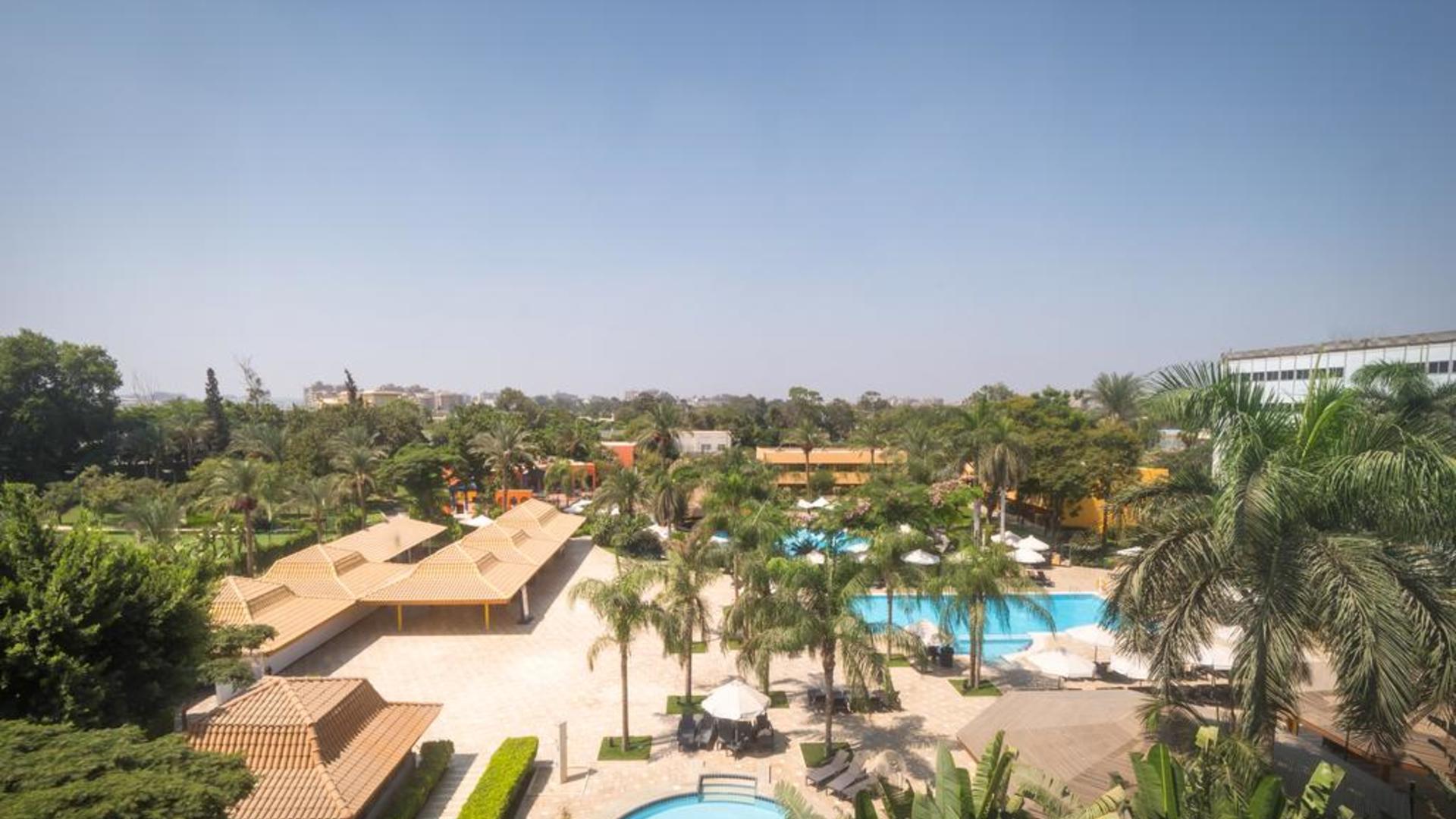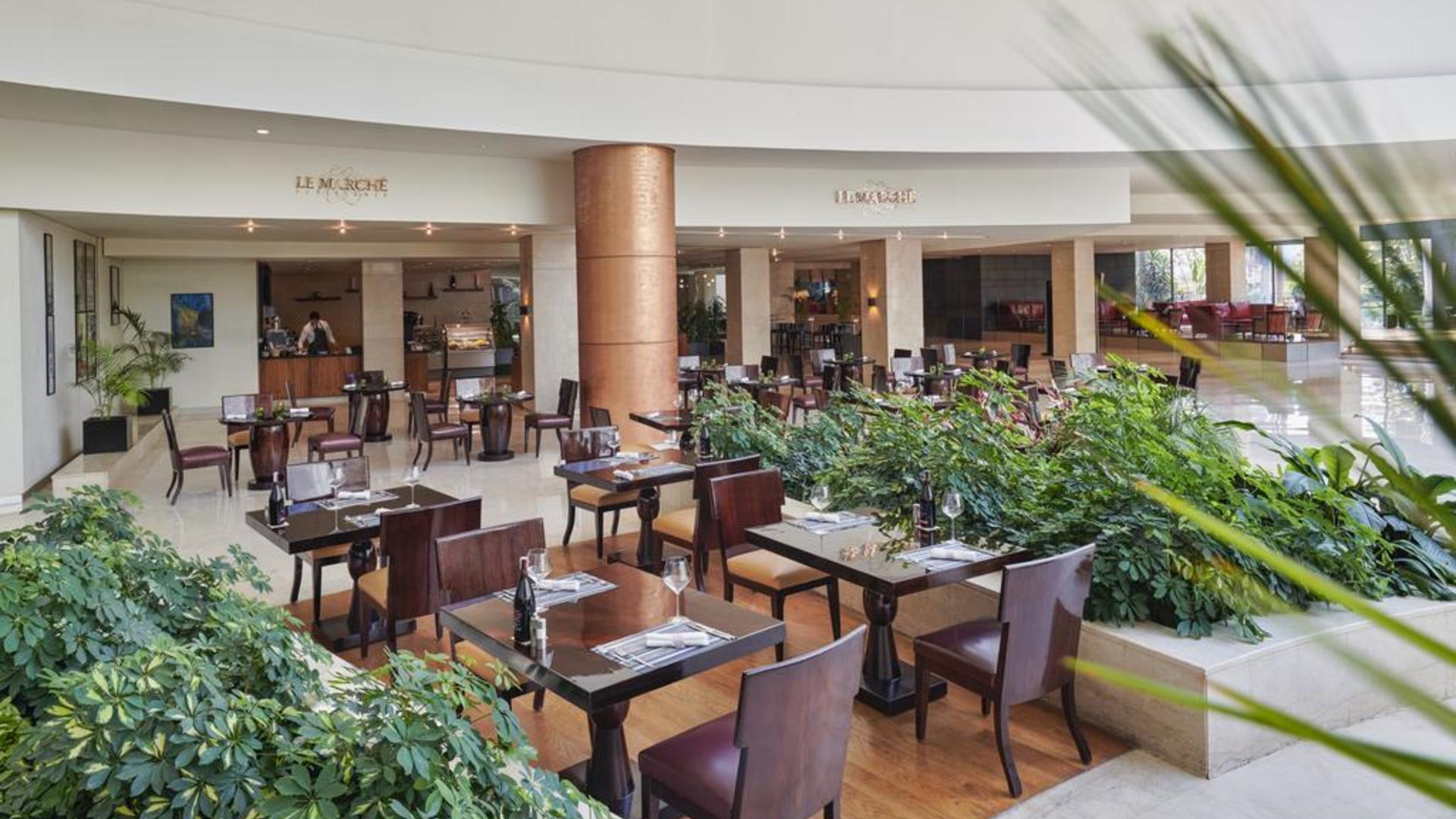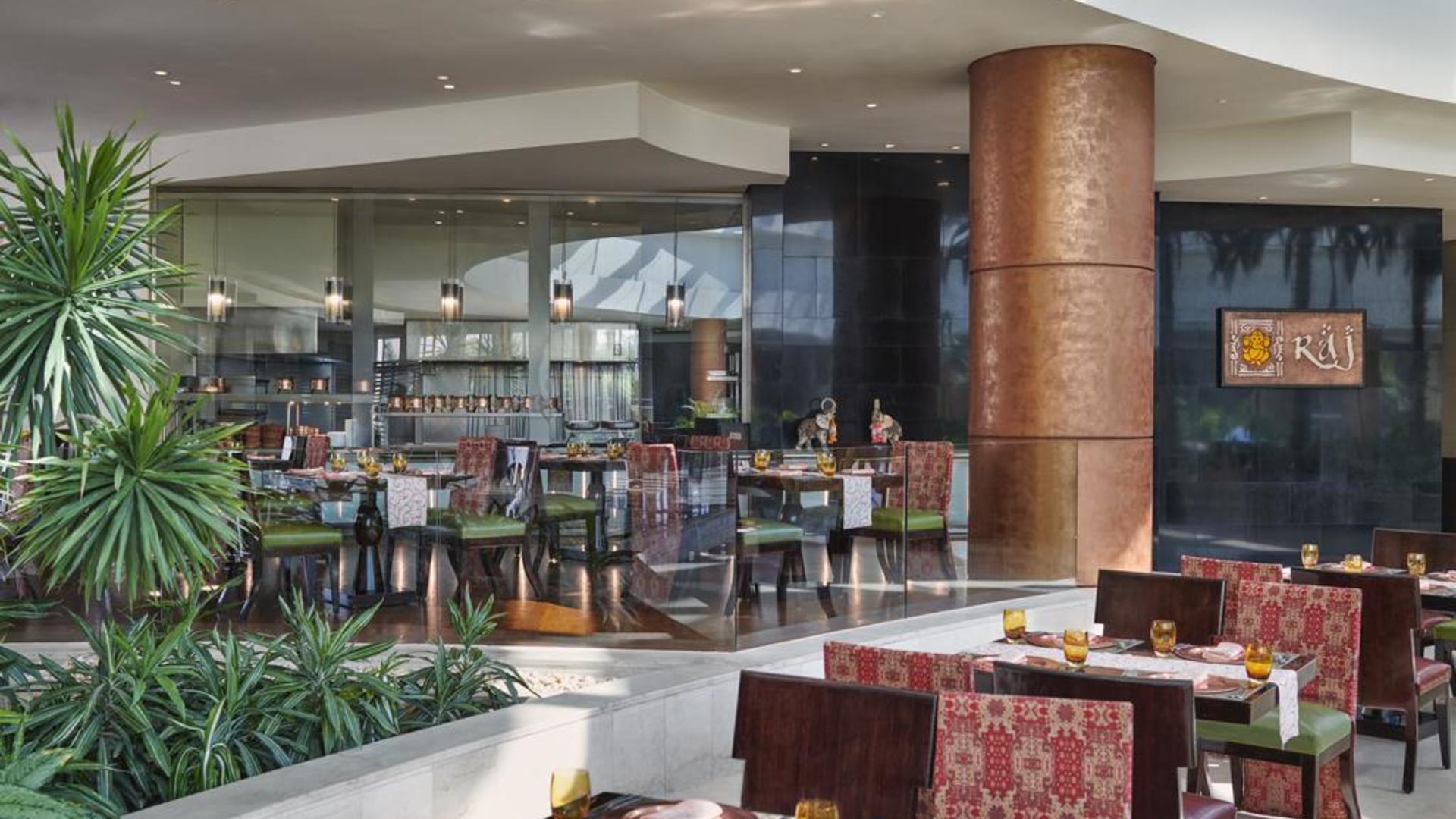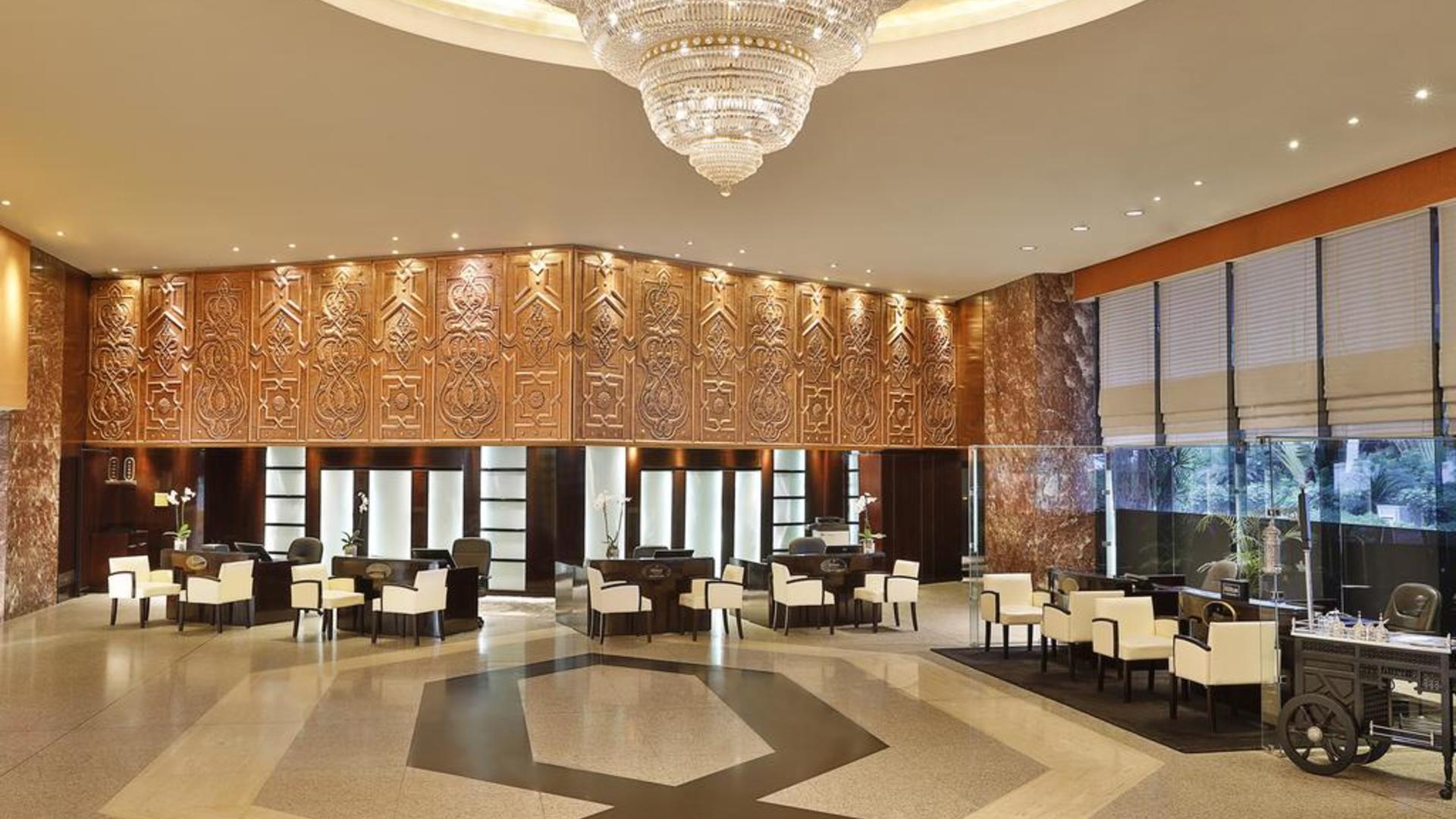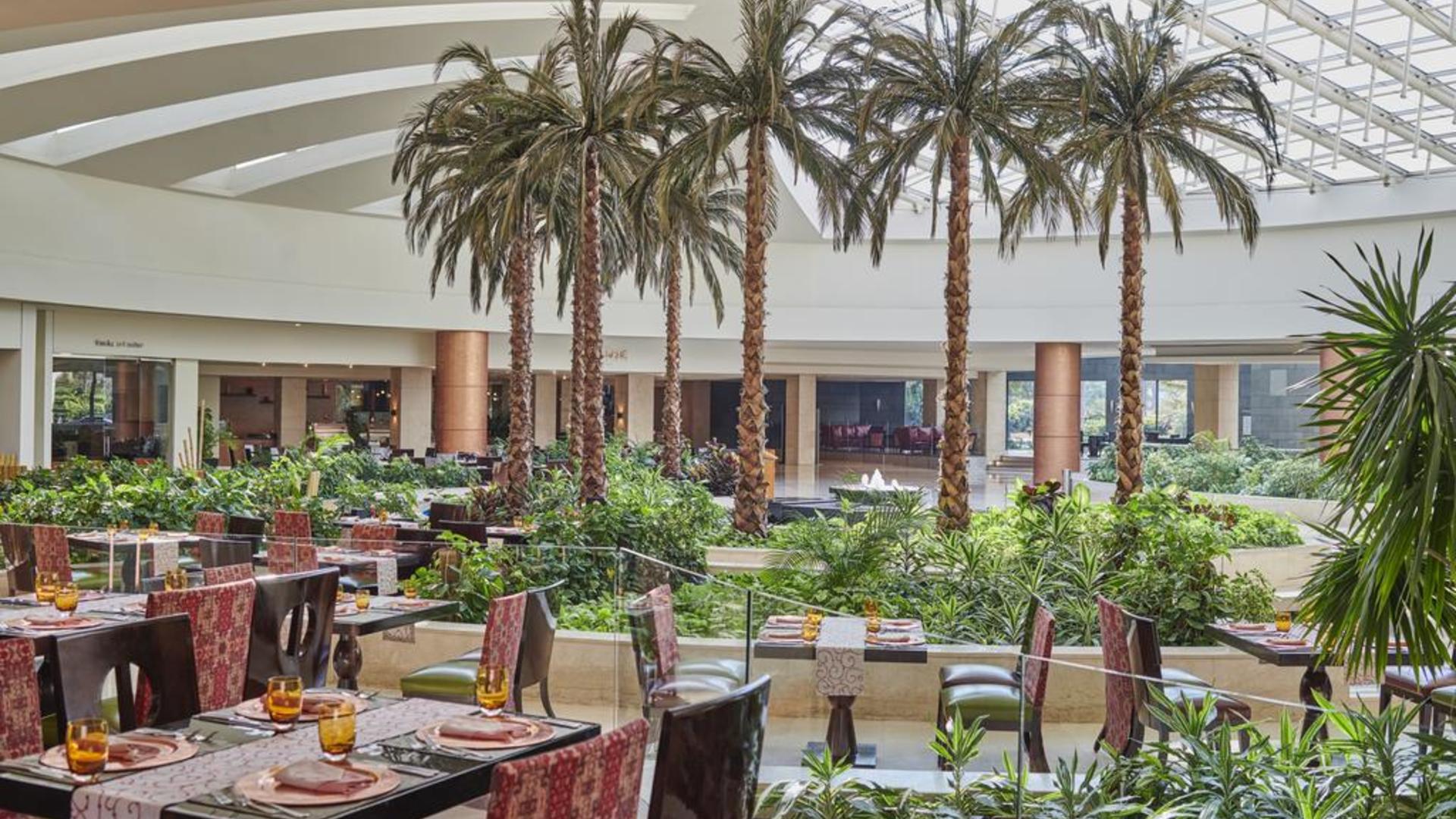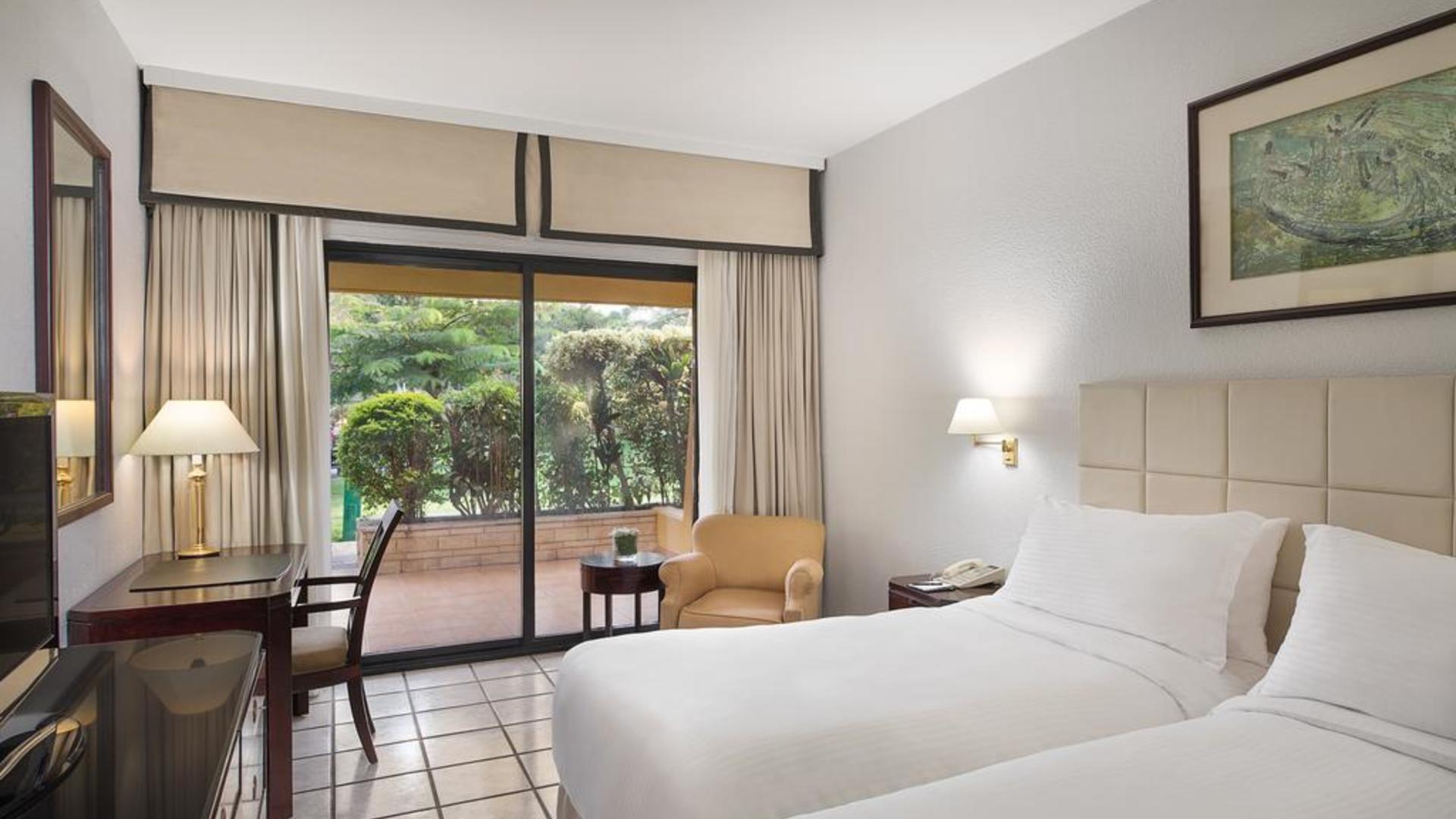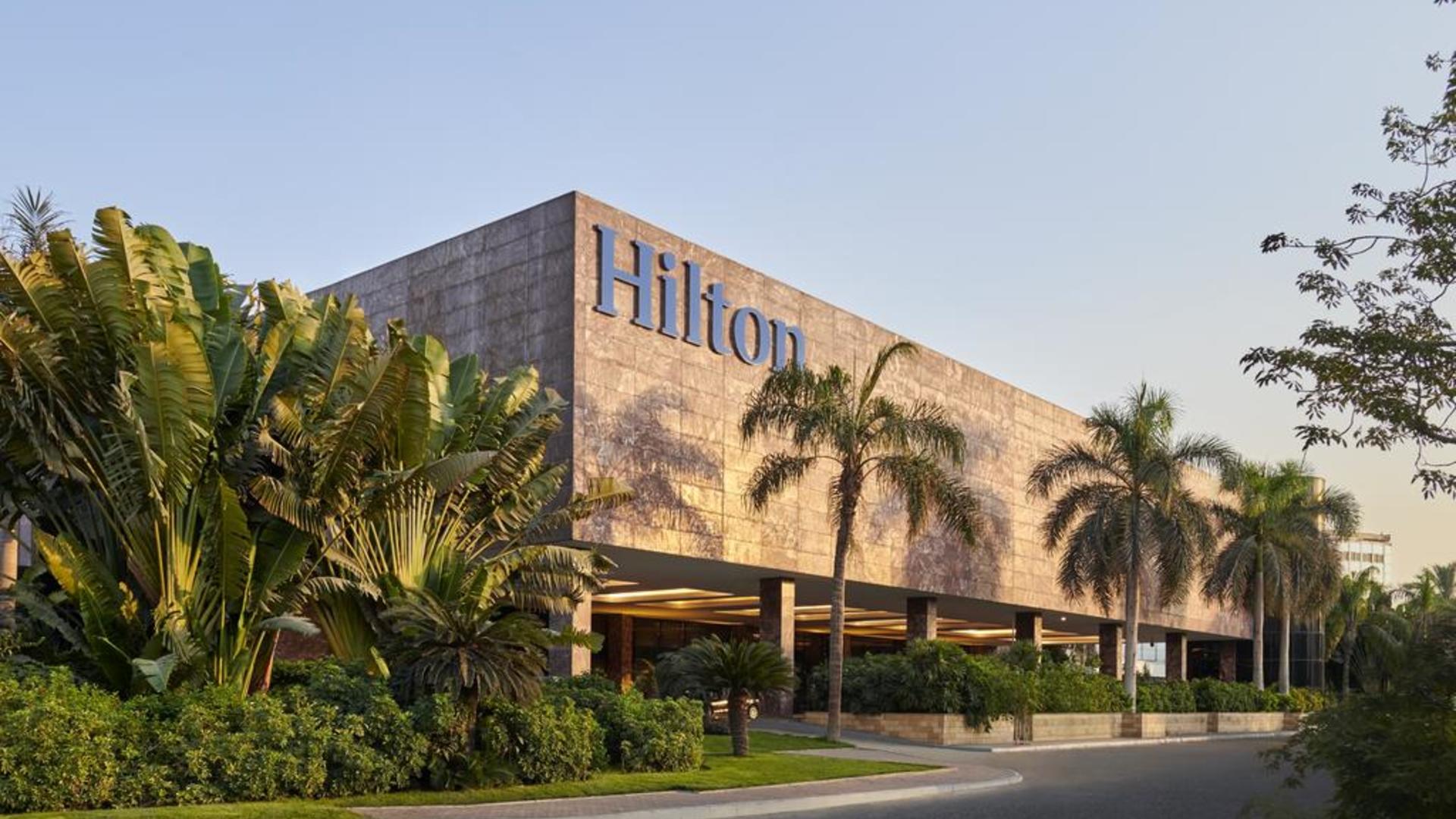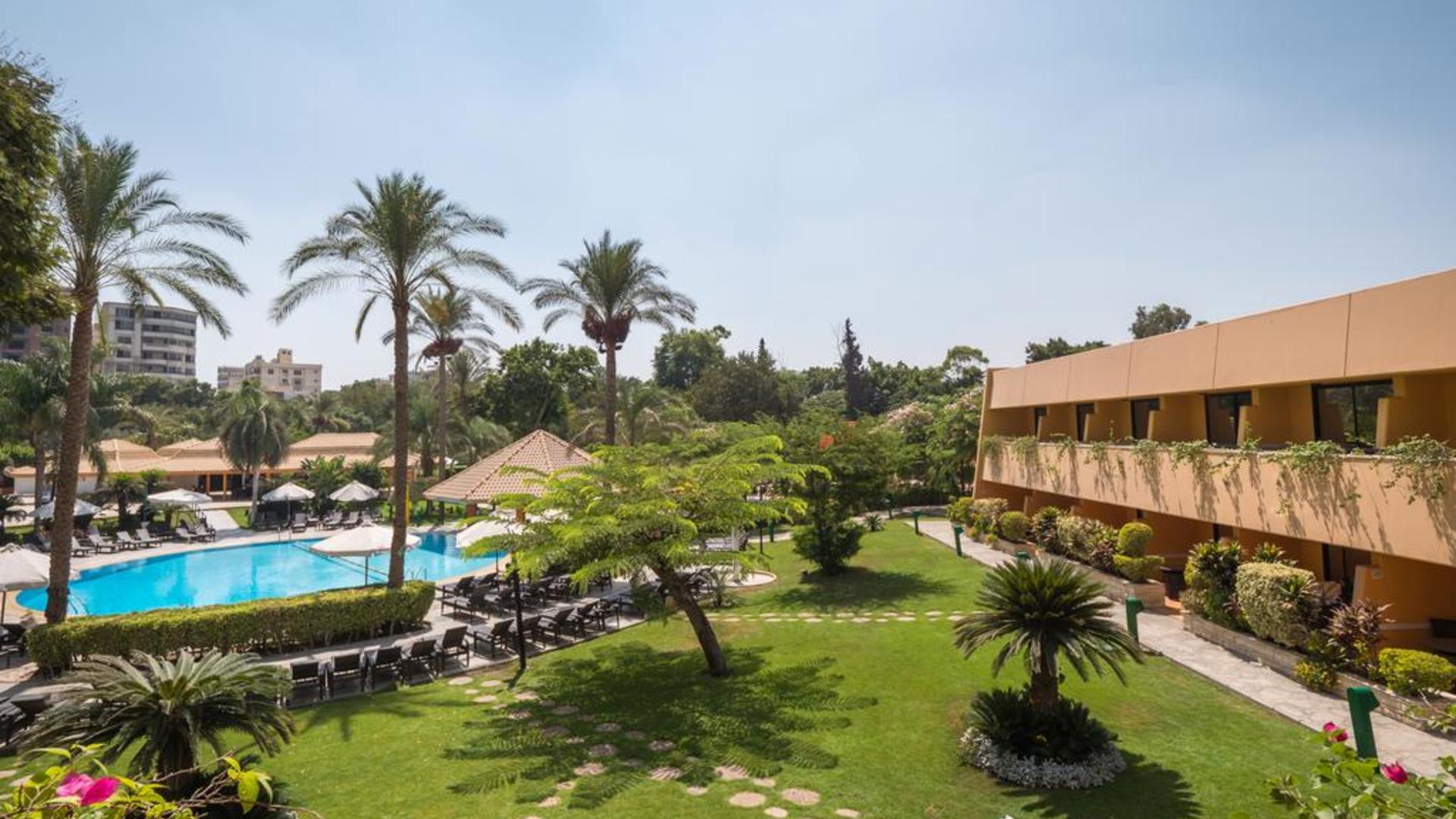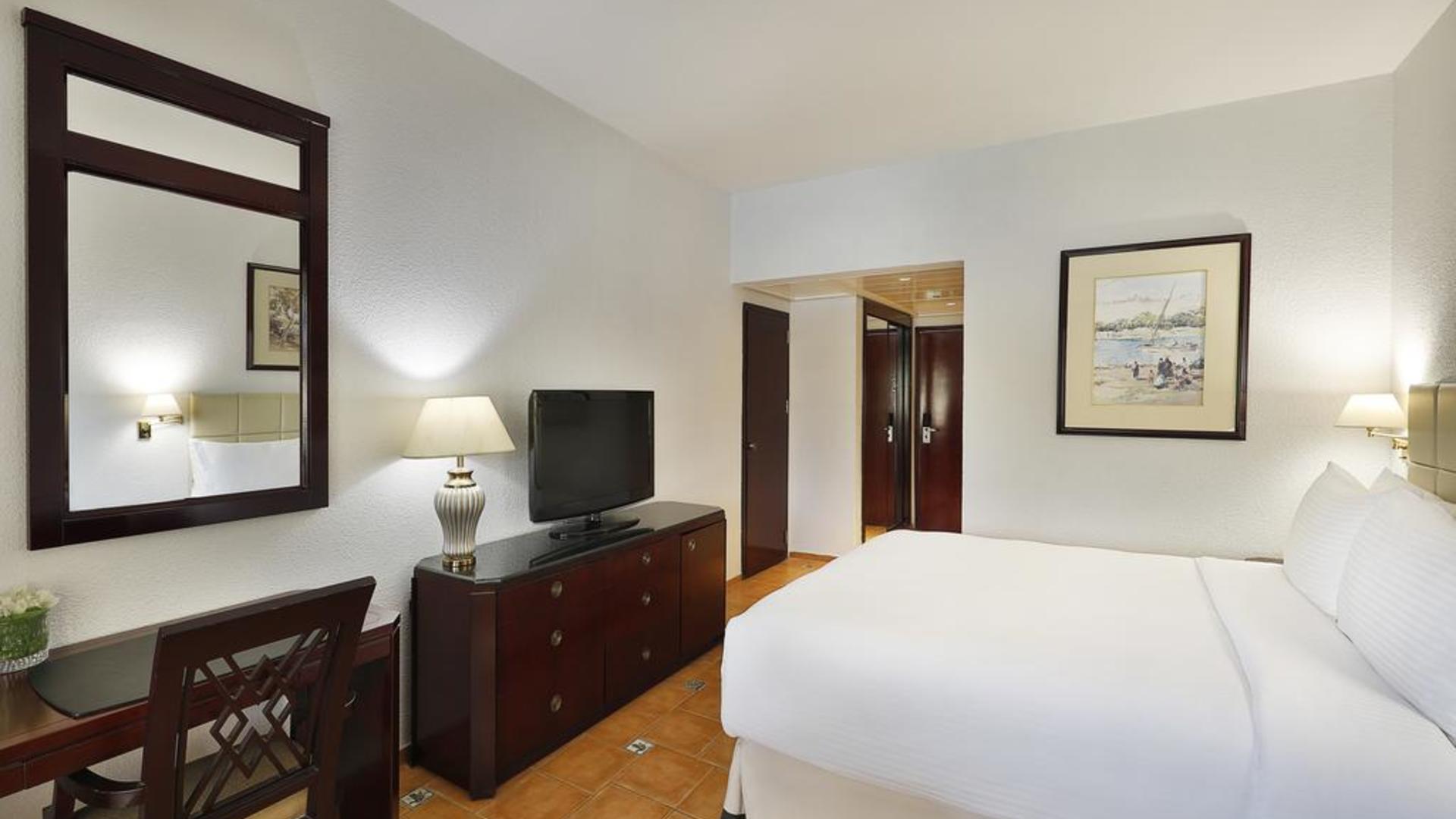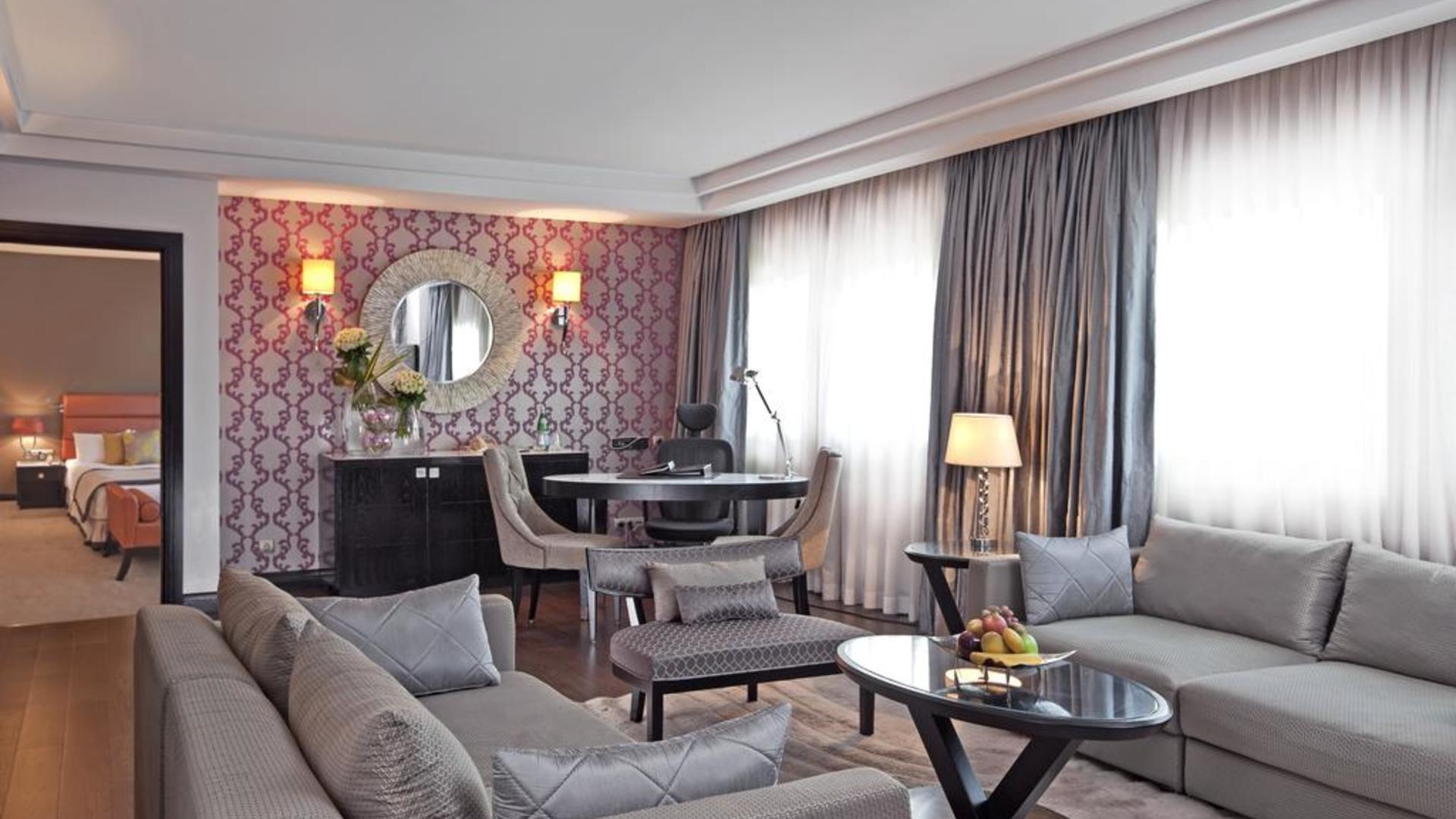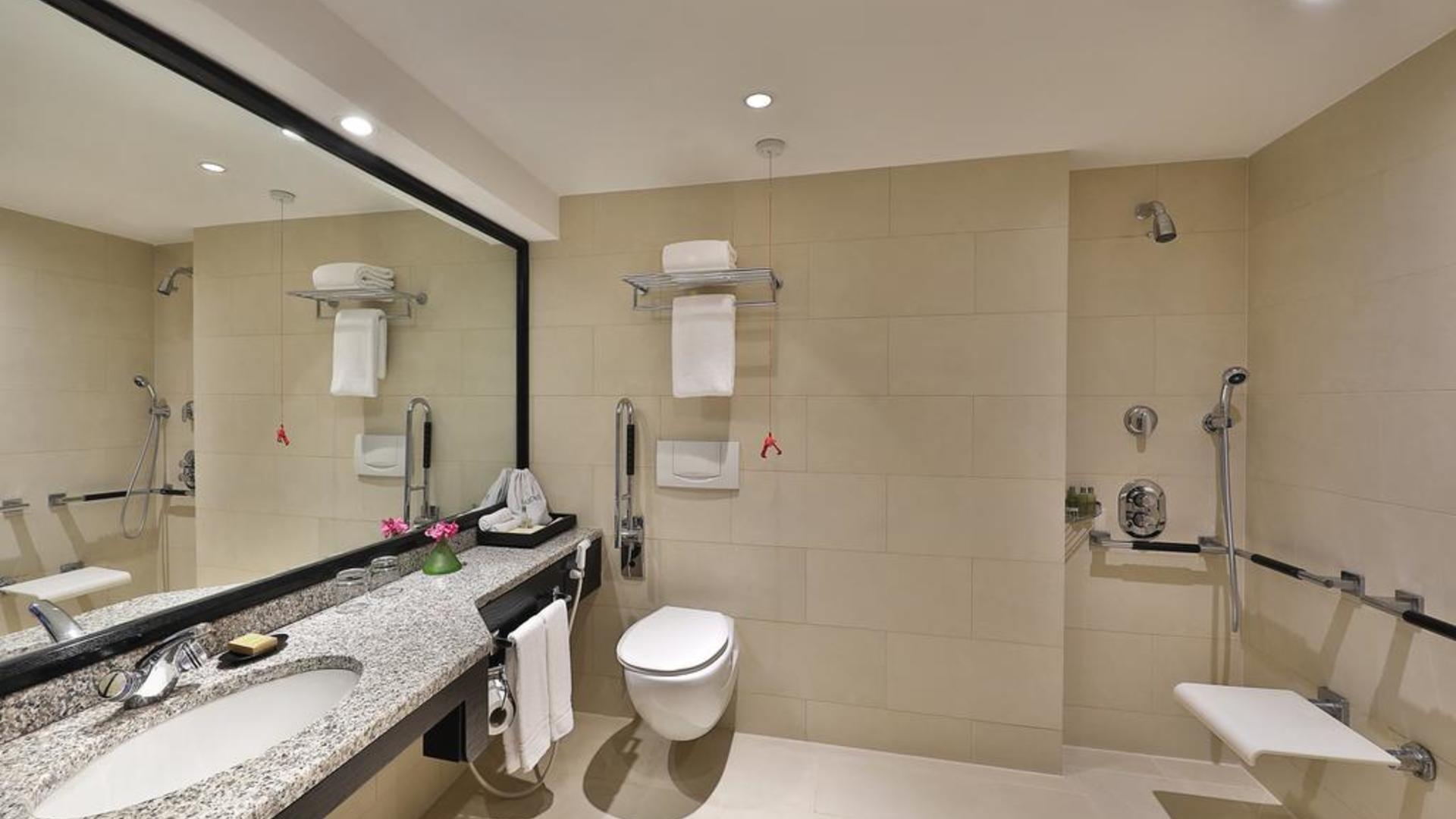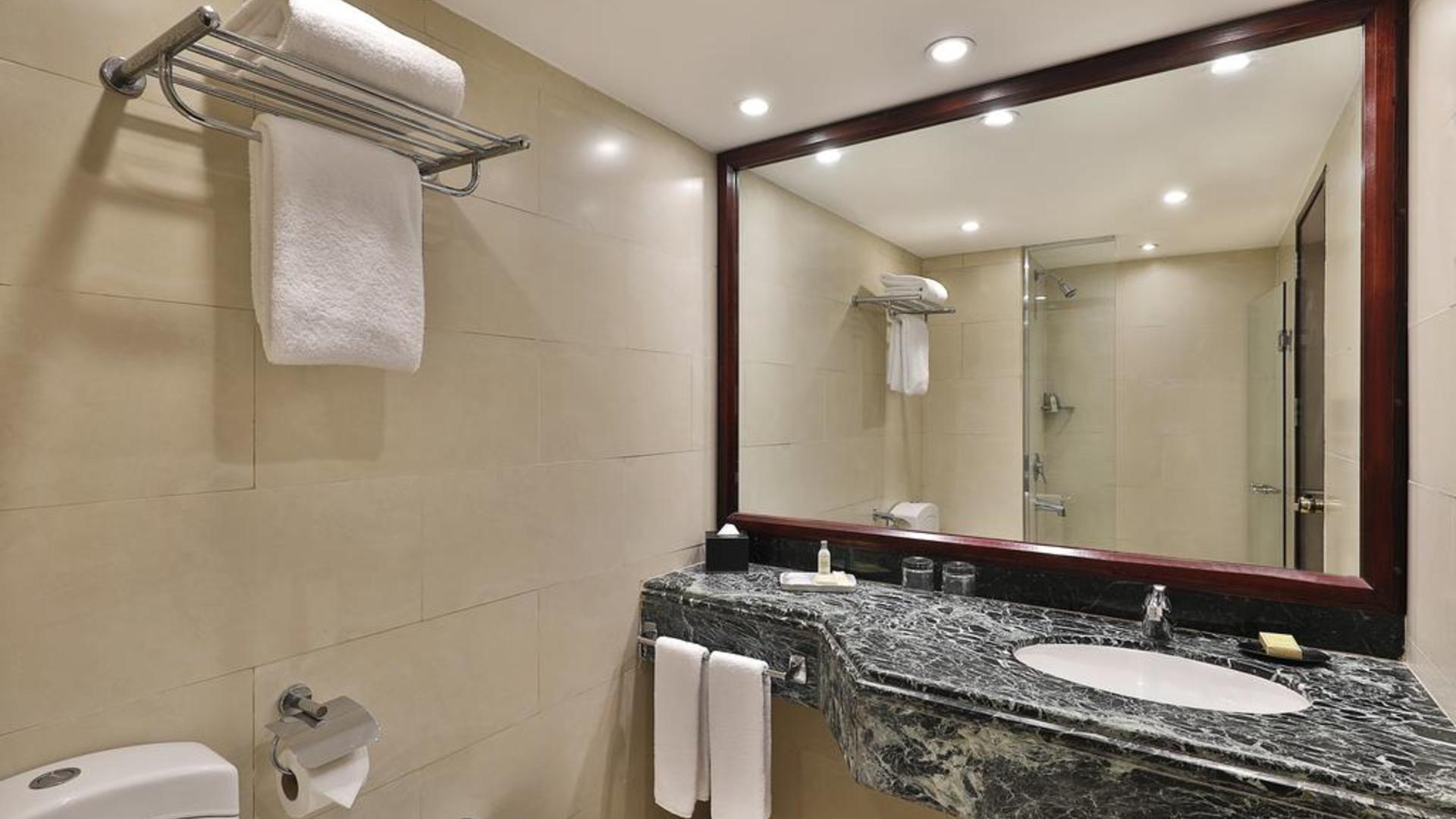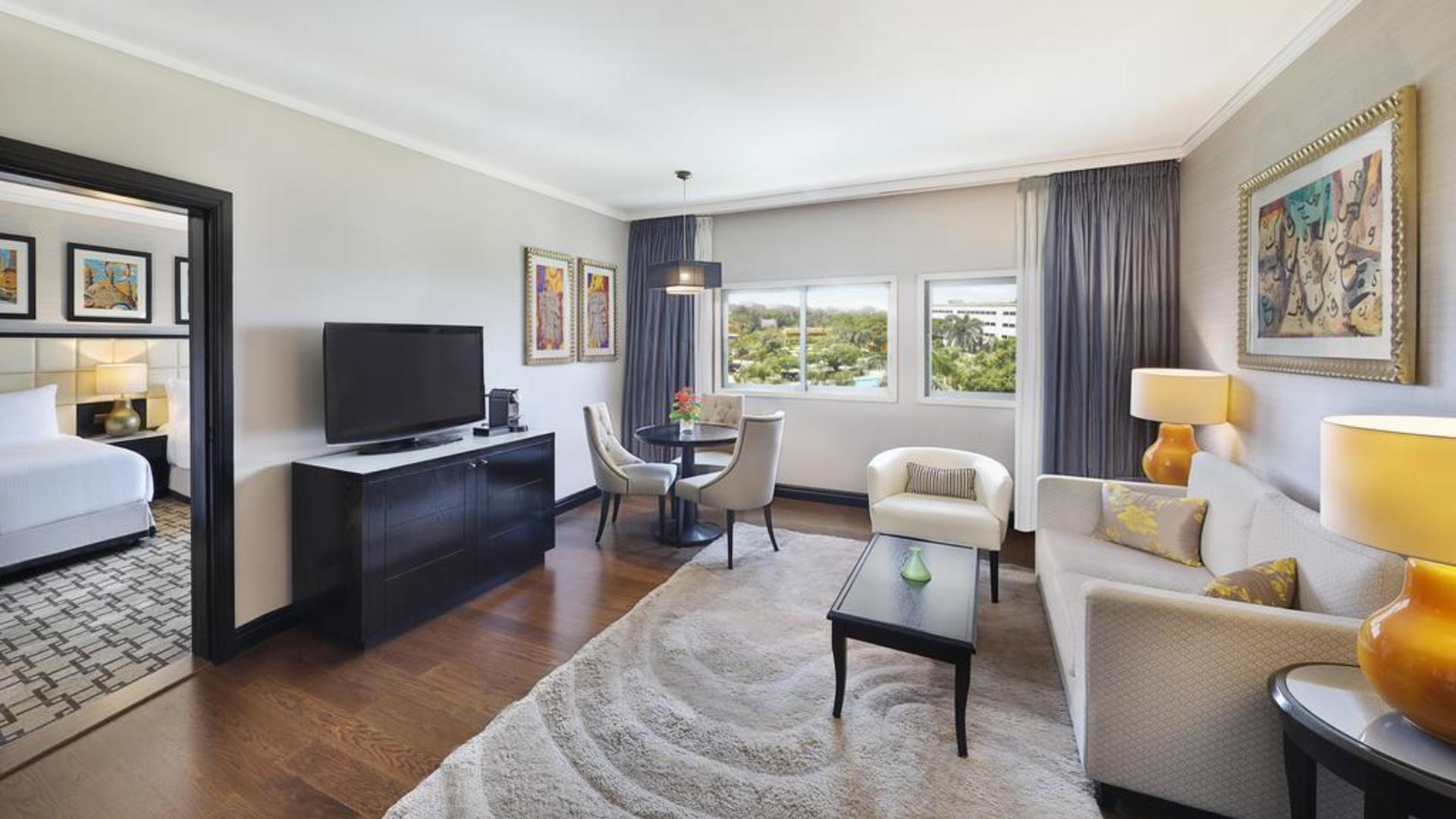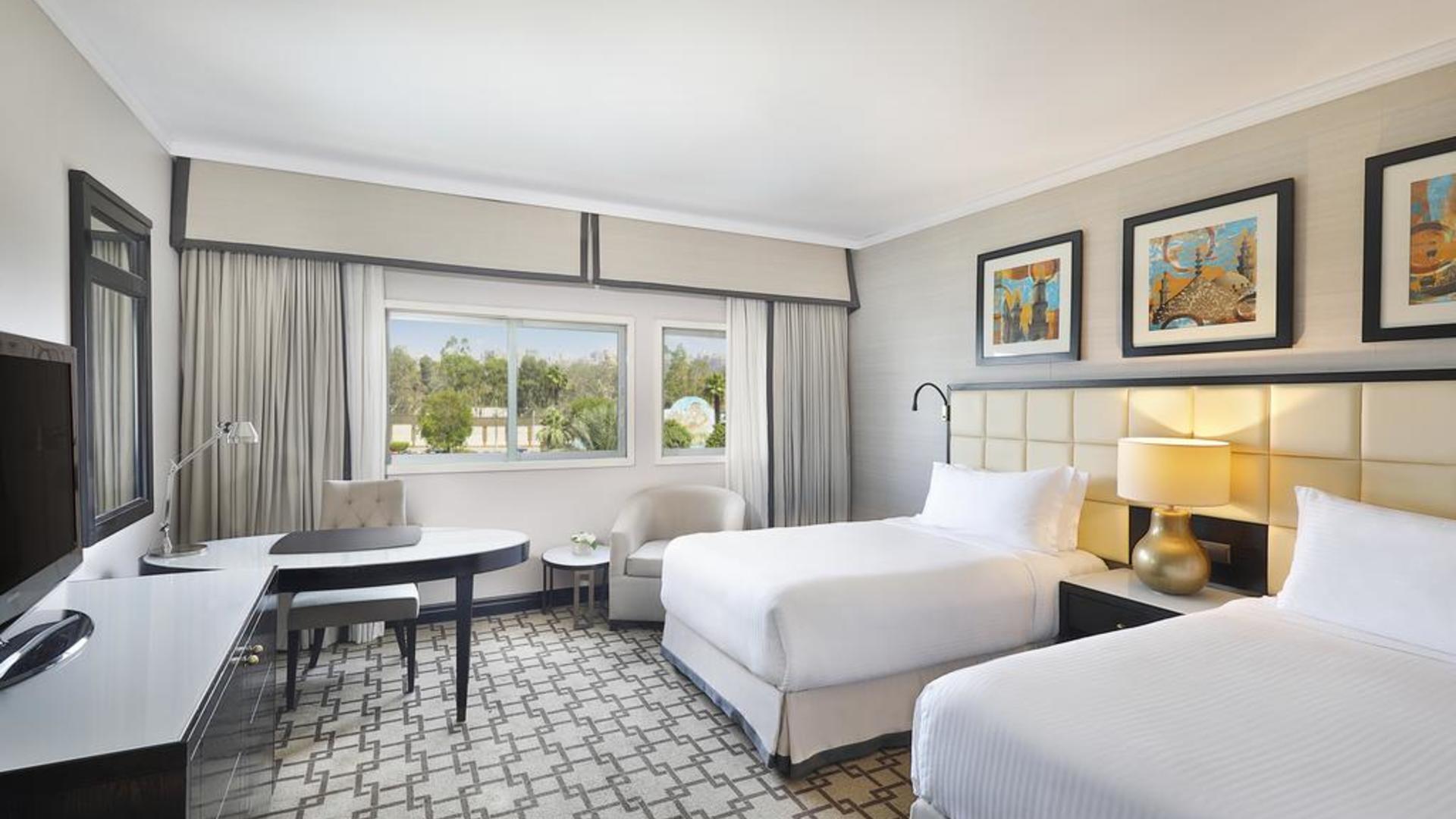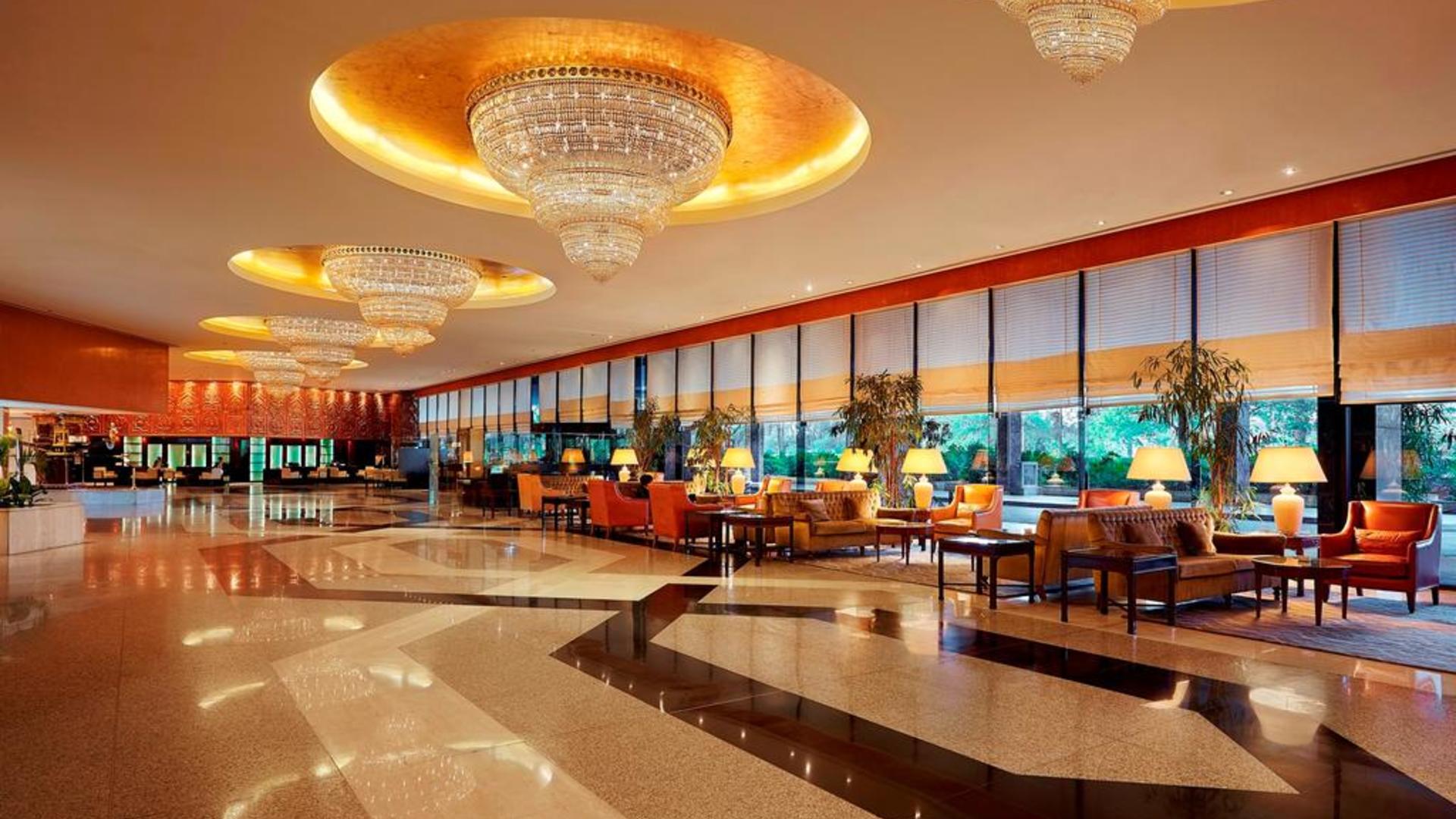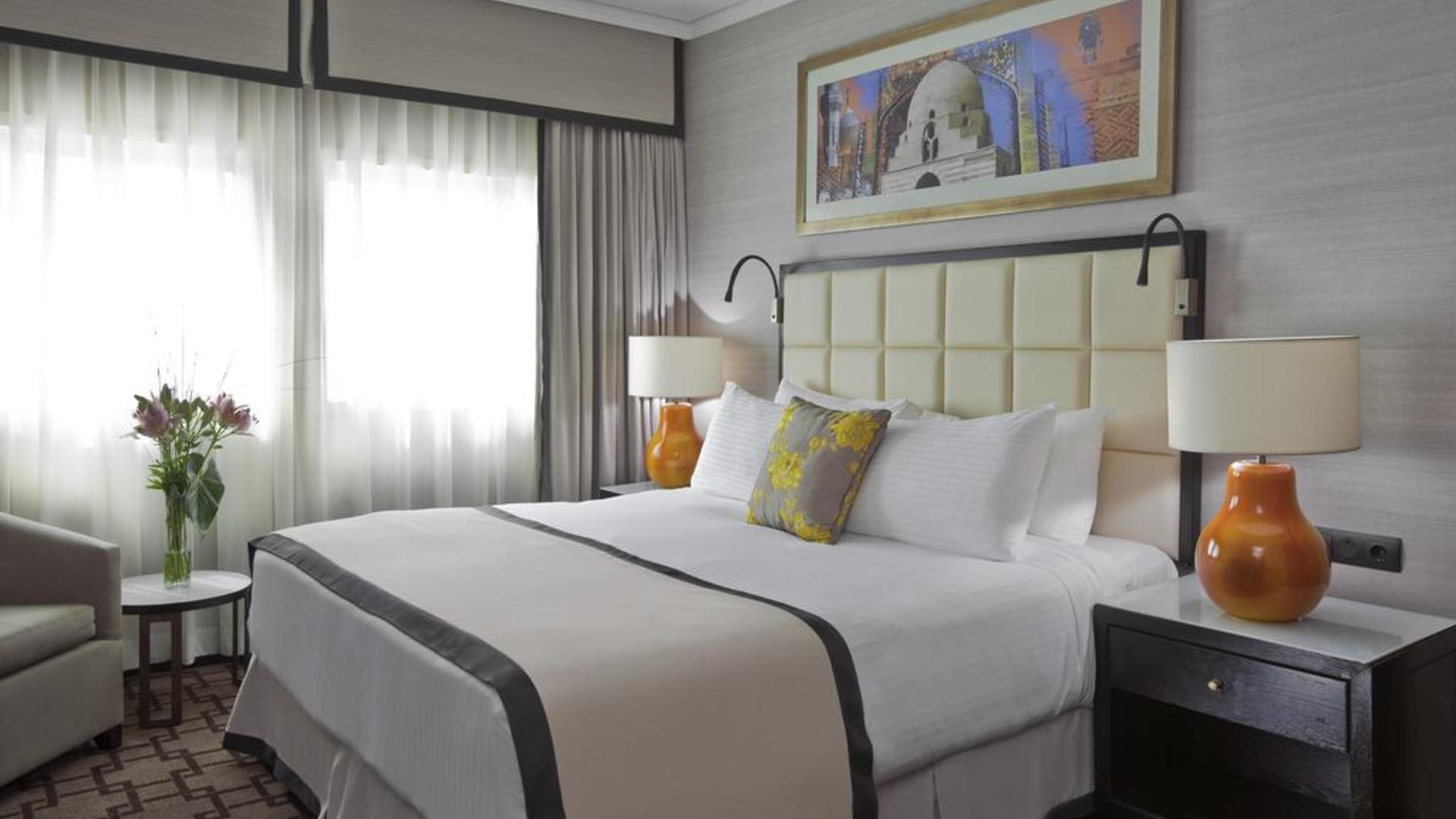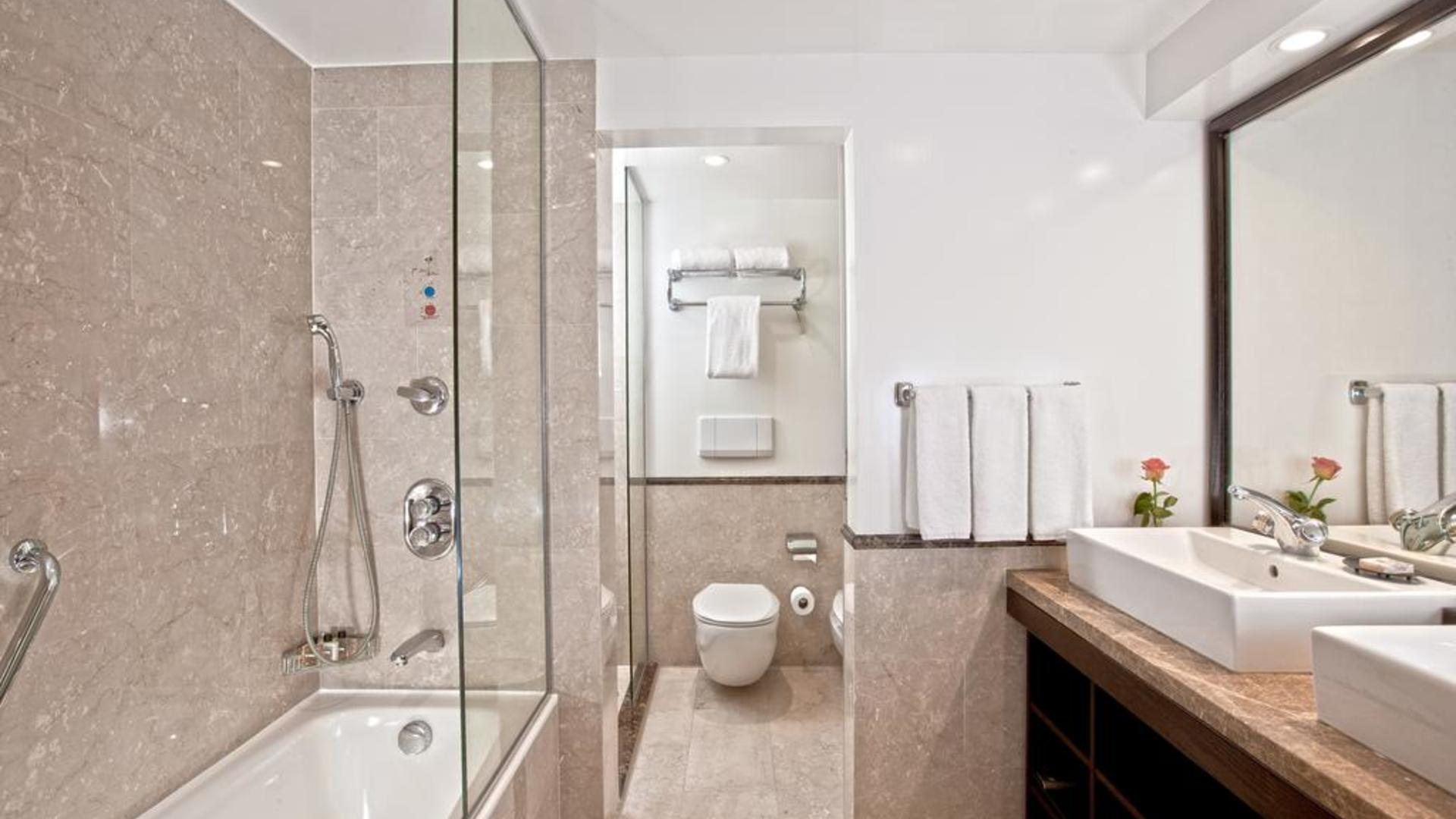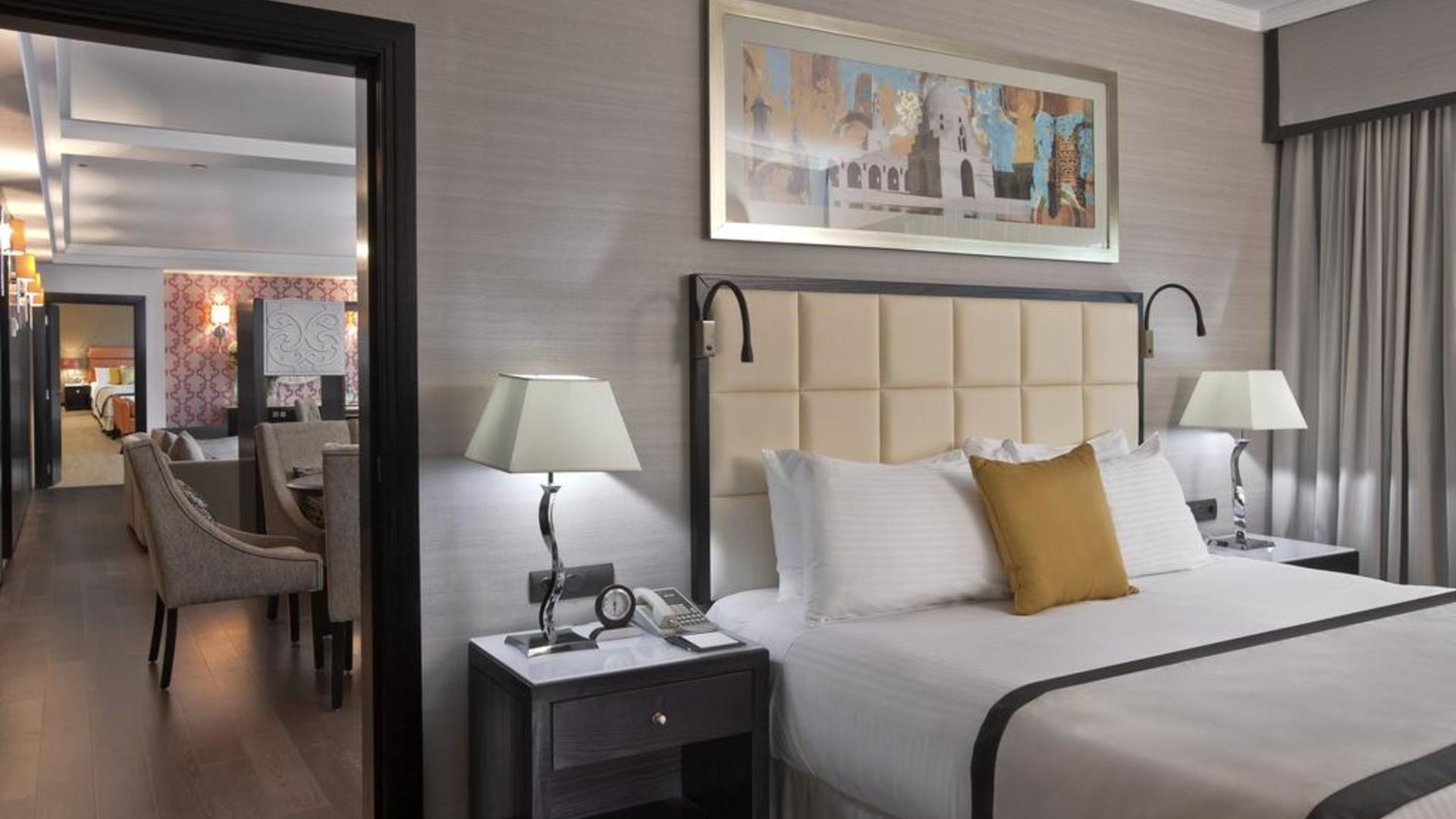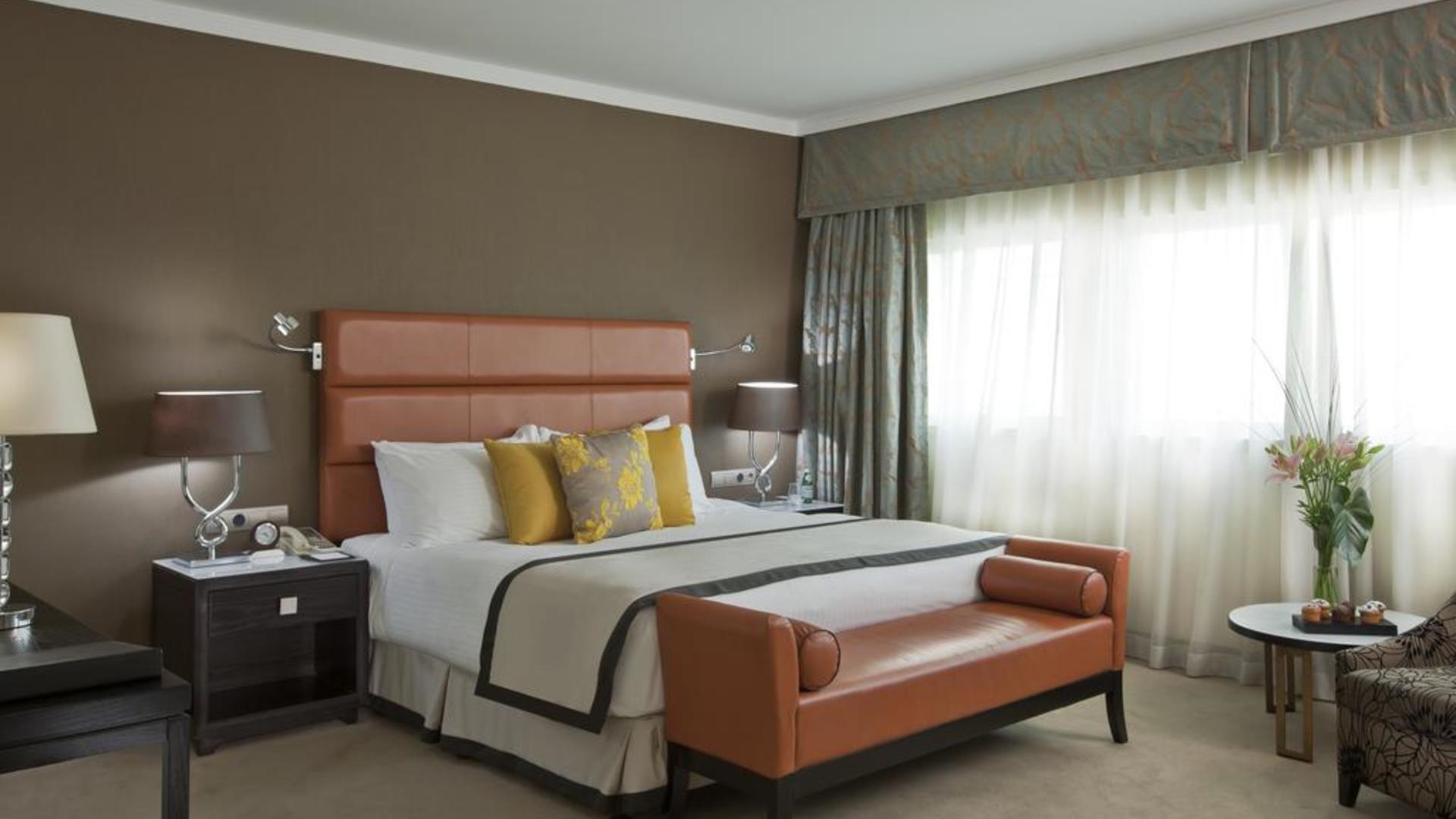 RO – No meals
HB – Breakfast, dinner
FB – Breakfast, Lunch, Dinner
BB – Breakfast
LHB – Breakfast, Lunch
AI – All Inclusive
UAI – Ultra All Inclusive
AI(noAlc) – All Inclusive (without alcohol)
Any type of food
Looking for better prices
Tour found
We are searching for even cheaper rates .
Tour found
Sorry, we did not find anything according to your criteria
Sorry, there are currently no tours with departures from .
Try another departure date or change your filter settings.
Hilton Cairo Heliopolis5* hotel information, room details
Hilton Cairo Heliopolis is located in the city of Cairo. The hotel has 588 rooms and consists of a 6-story building. The hotel was built in 1977, last renovation in 2010. Cairo city center is 15 km. To Cairo International Airport 5 km.
There are 8 restaurants: Al Dabke – Lebanese dishes, working hours 12:00-24:00. Egyptian Night – Egyptian restaurant, working hours 18:00-12:00. Lan Tania – Thai cuisine, opening hours 14:00-24:00. Le Marche – French patisserie, open hours 06:30-23:00. Leonardo – Italian cuisine, open hours 12:00-24:00. Noble House – Chinese cuisine, open hours 14:00-24:00. Raj – Indian cuisine, opening hours 14:00-24:00. My Kind of Place – American cuisine, buffet. Blue Lagoon Bar – pool bar, open hours 08:00-22:00. Darts Bar – traditional English pub, open hours 19:00-03:00. Snack Bar.
The hotel has 3 swimming pools: 1 outdoor pool, adults only, open hours 07:00-18:30. 1 outdoor swimming pool, heated in winter, working hours 07:00-18:30. 1 outdoor children's pool
The hotel is open from 07:00 to 18:30.
For entertainment, the hotel offers an animation program, billiards, casino, darts, karaoke.
For children: mini-club, playground, babysitting services, children's pool, playroom, children's menu.
Hotel Features: Adjoining rooms are available. Televisions in common areas. Designated smoking areas.
Note: The hotel reserves the right to make any changes to the concept of the hotel, including the set of paid / free services without prior notice. We kindly ask you to get the information you are interested in beforehand.
Hilton Cairo Heliopolis Hotel amenities
Elevator, Souvenir Shop, Shops in Hotel, Currency Exchange, Garden, Banquet Room, Bar, Restaurant, Snack Bar, Outdoor Pool, Internet Cafe, Library, Jacuzzi, Luggage Storage, Front Desk Safe (chargeable), Parking, Cafe, Pool Bar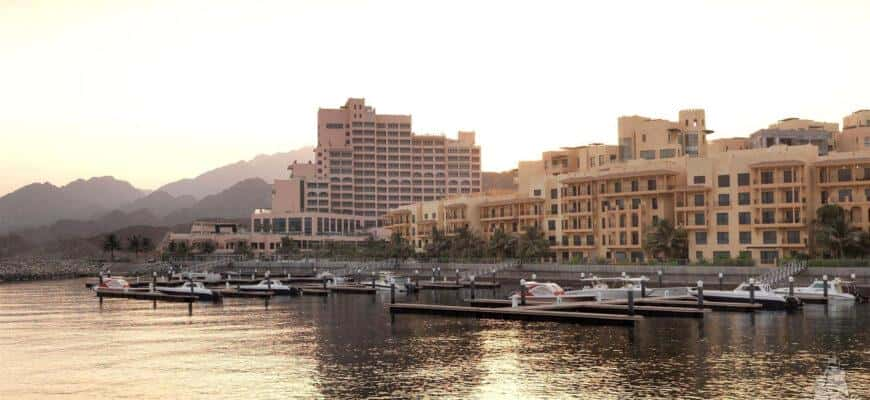 Fairmont Fujairah Beach Resort Hotel, Fujairah
Hotels
The Emirate of Fujairah in the UAE is attractive to travelers from various countries with its amazing nature, beautiful scenery, well-kept beaches, developed infrastructure, luxurious conditions. The quality of recreation in many ways affects the selected hotel.
If you want an unforgettable vacation, you can choose the 5* hotel Fairmont Fujairah Beach Resort in Fujairah, which fully meets international standards. Once you cross the threshold, you find yourself in a corner of paradise in the northeastern part of the Arabian Peninsula. Along the coast of the Gulf of Oman stretch mountain peaks that seem to overhang the sea.
You can find out more about accommodation at RegHotel.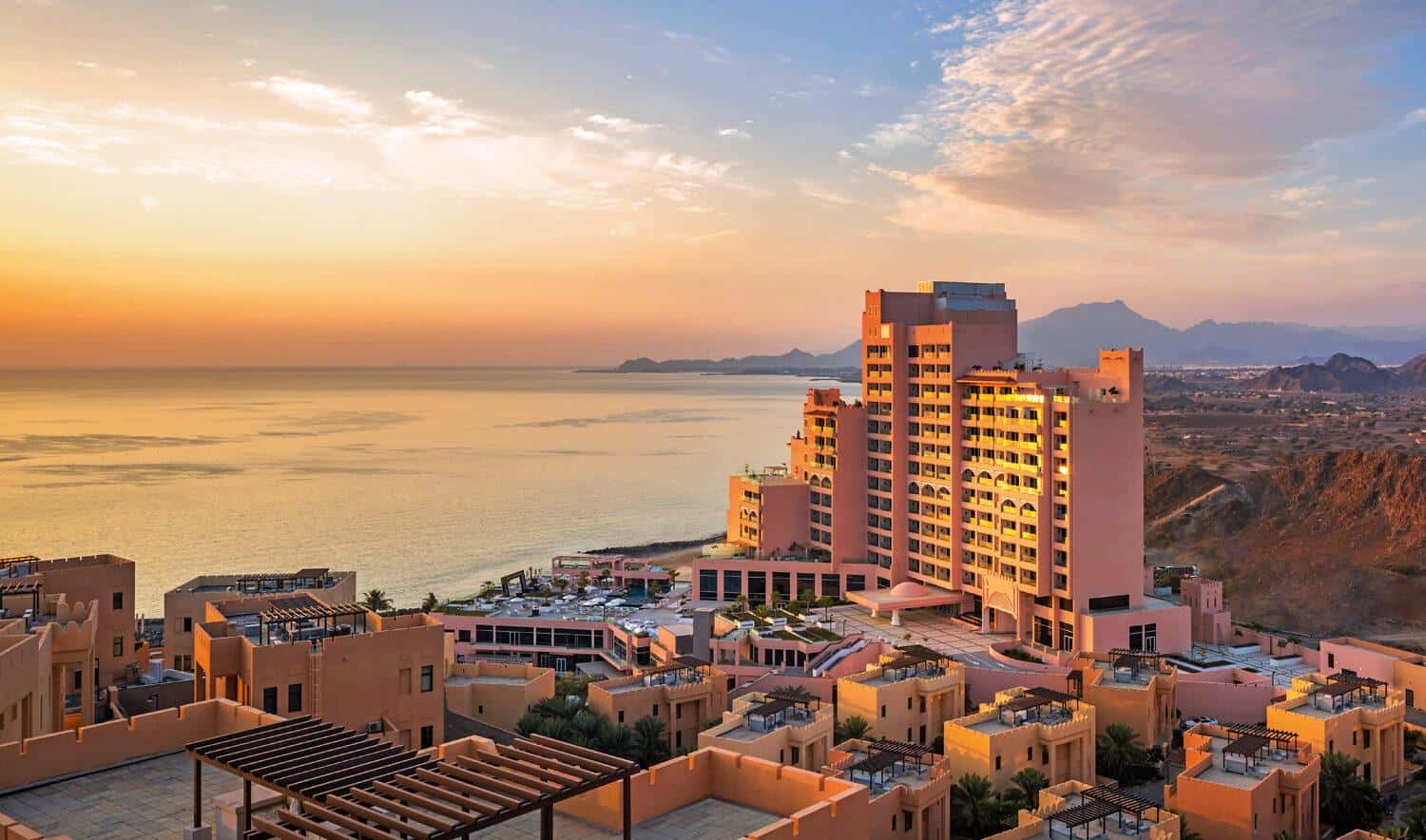 Where is it located and how to get there
The hotel is about 150 kilometers from Dubai International Airport. You can get to the destination by shuttle. Prices start from 5,500 rubles (depending on the brand of car). It takes 2-2,5 hours to get there. Also, upon arrival at the airport you can rent a car and drive yourself.
On a side note! If you are traveling with small children, you can fly to the airport in Ras Al Khaimah, which is only 45 kilometers away. The trip will be much faster and less tiring. The transfer from the hotel will cost 3,500 rubles.
Types of rooms and equipment
In all the rooms of the hotel are created conditions of the premium class. In total, there are about 200 rooms of different categories:
Fairmont. It is designed to accommodate two people, additionally it is possible to install one more sleeping place. The windows overlook the beach.
Deluxe Suite. Also has double beds and one extra bed. Sea views from panoramic windows.
Deluxe Double. Accommodates one double bed and two single beds. The windows also face the sea.
Sultan. Spacious rooms have a separate terrace overlooking the sea.
Femeli. Large family room has 6 beds. It is a two-bedroom apartment with two bathrooms;.
Deluxe Family Suite. Room for 4 people with two baths.
Suite. At 120 square meters. m. are two bedrooms and three bathrooms, private terrace overlooking the bay.
Presidential Suite. Area of 300 square meters is allocated for them, such suite can accommodate up to 6 people. In addition to bedrooms and bathrooms, there is a living room, kitchen corner and terrace overlooking the sea.
Royal Suite. The largest rooms, with an area of 360 square meters.
All rooms have new furniture and modern appliances. The interior is designed in Arabic style in light neutral shades. The floor covering is made of ceramic tiles. The decor consists of expensive lamps, mirrors and other attributes. The furniture is made of natural wood.
For children, on request, a playpen or a separate crib will be installed.
Almost all suites have panoramic windows, balcony or terrace with soft chairs and tables where you can enjoy your coffee and watch the sunset in the evening.
All suites have the following amenities:
plasma TV with satellite channels, including Russian language channels;
split system;
free internet;
telephony;
refrigerator;
cosmetic and hygienic items;
safe.
The bathrooms are quite spacious, with a bathtub, shower, toilet, large mirrors, hairdryer, towels and various bath sets.
Some rooms have a kitchenette with a kettle, a coffee maker and some utensils.
On arrival, tourists are in for a pleasant surprise in the form of fruit basket or a chocolate set.
A week's stay at the hotel will cost at least 50000 rubles, depending on the category of the room, the price can be up to 300 000 rubles.
On a side note! Guests can choose a system of accommodation inclusive, which automatically increases the price tag by 100000 rubles. The final price will also affect the season.
Children under 2 years old can vacation for free. For an extra bed for a teenager will need to pay extra.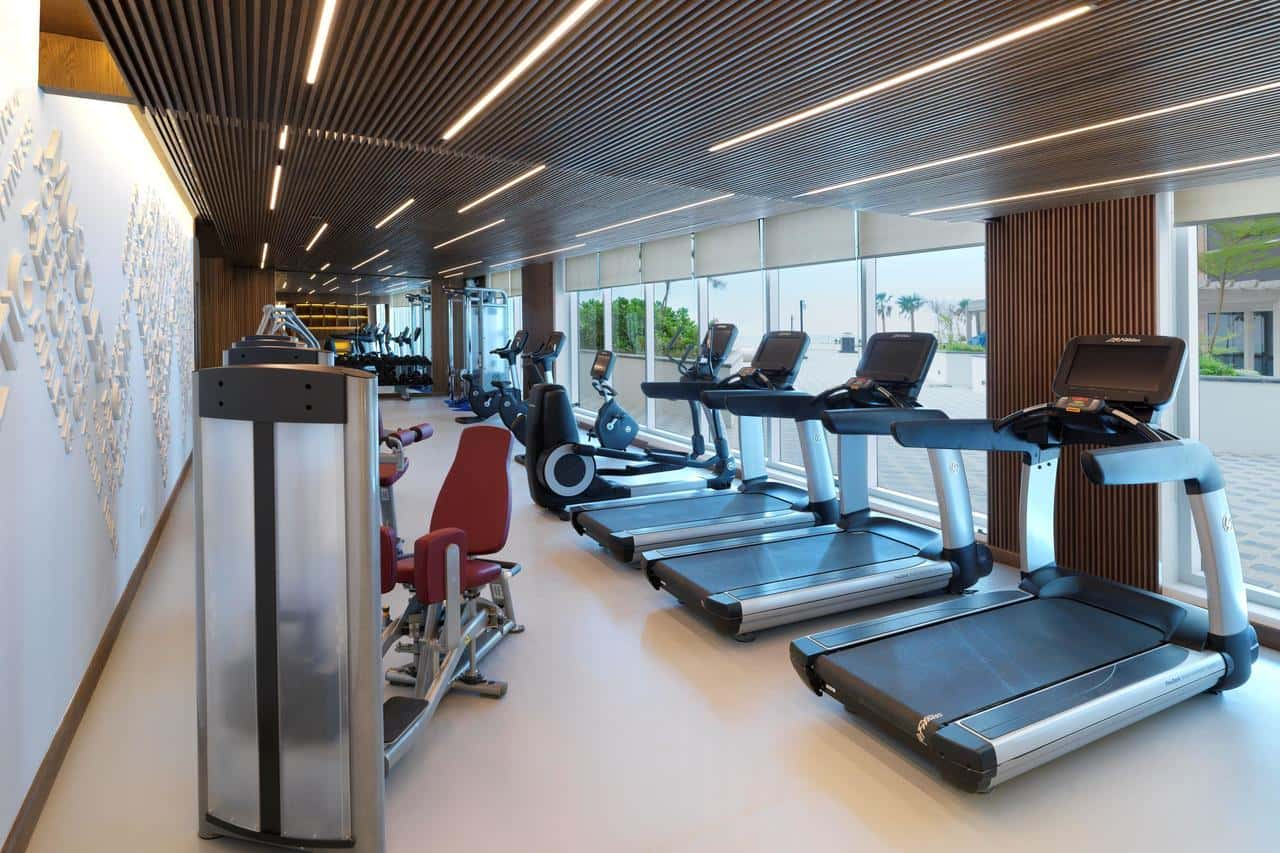 Infrastructure
The hotel is located on a small hill. The rooms offer incredible sea and mountain views. The interior of the building is very original, combining Arabic and modern trends.
The hotel complex has a three-level layout.
On the first level there is the lobby and yacht club.
The second floor is allotted for swimming pools, cafes, restaurants and spa complex.
The third level also has restaurants, walkways, night complex. The road to the sea leads from here.
One can quickly move between levels by stairs or elevator.
The hotel infrastructure includes:
The main 12-story building;
2 restaurants;
3 bars;
beauty salon;
gym;
sauna and sauna;
retail outlets;
currency exchange;
tourist bureau;
rent-a-car and bicycles;
parking lots.
The little ones will be able to spend time in the playgrounds. The hotel also provides facilities for business meetings.
Water lovers will be pleased with the availability of a water park and a diving center, where you can take instructional lessons in water sports.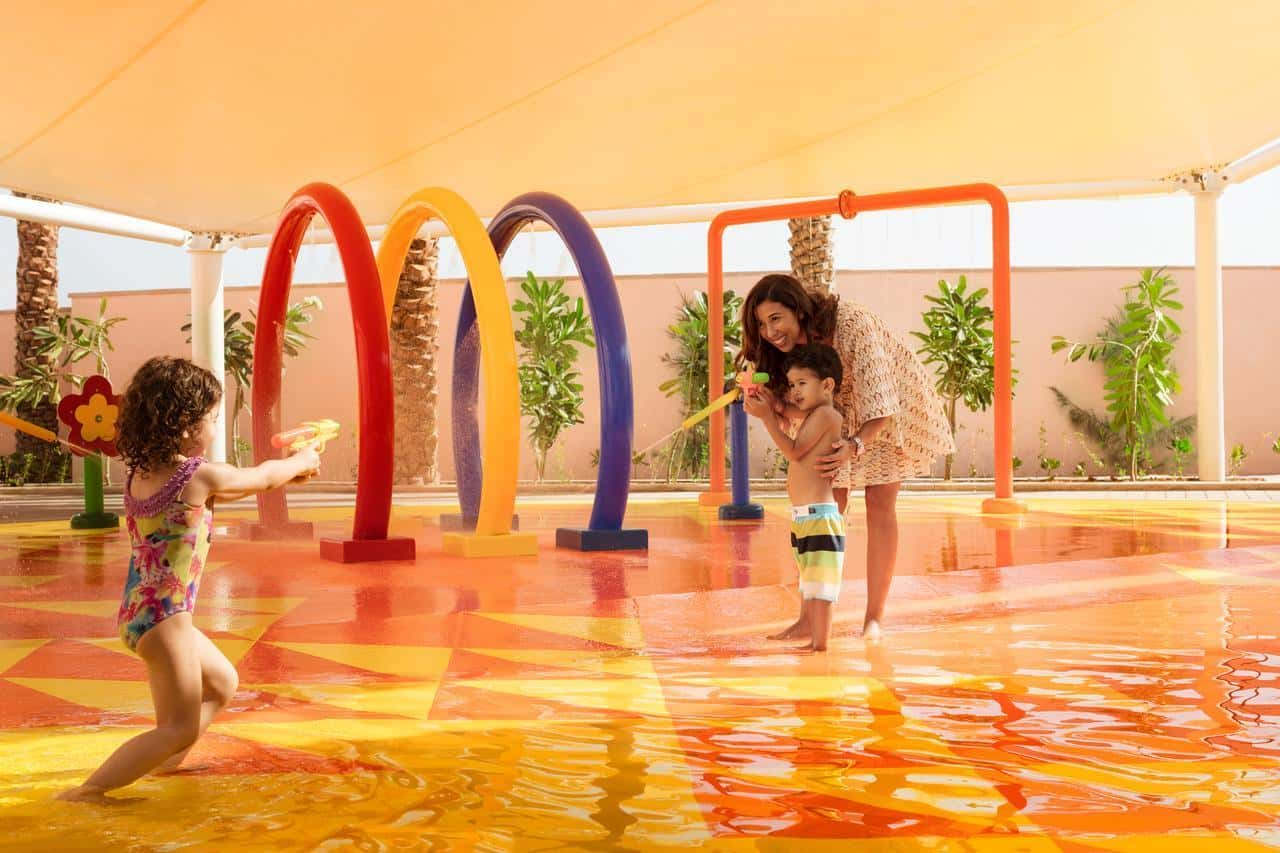 Services
Included in the accommodation price is the concierge service, which is available 24 to 7. Wet cleaning is done daily in the morning and evening, towels are changed daily, and new linens are brought several times a week.
The advantages of the hotel can be attributed to the high quality staff, among which there are Russian-speaking employees.
There is excellent Internet access throughout the territory and in the rooms. Guests are free to use the parking lot, go to the gym, spend time in the water park, and for the little ones there is a mini club and playgrounds open from morning to evening.
There are also services that must be paid for separately:
dry cleaning;
laundry;
food and drinks room;
medical care;
babysitter.
If you have a celebration or festive event planned, you can rent a banquet hall for an additional fee.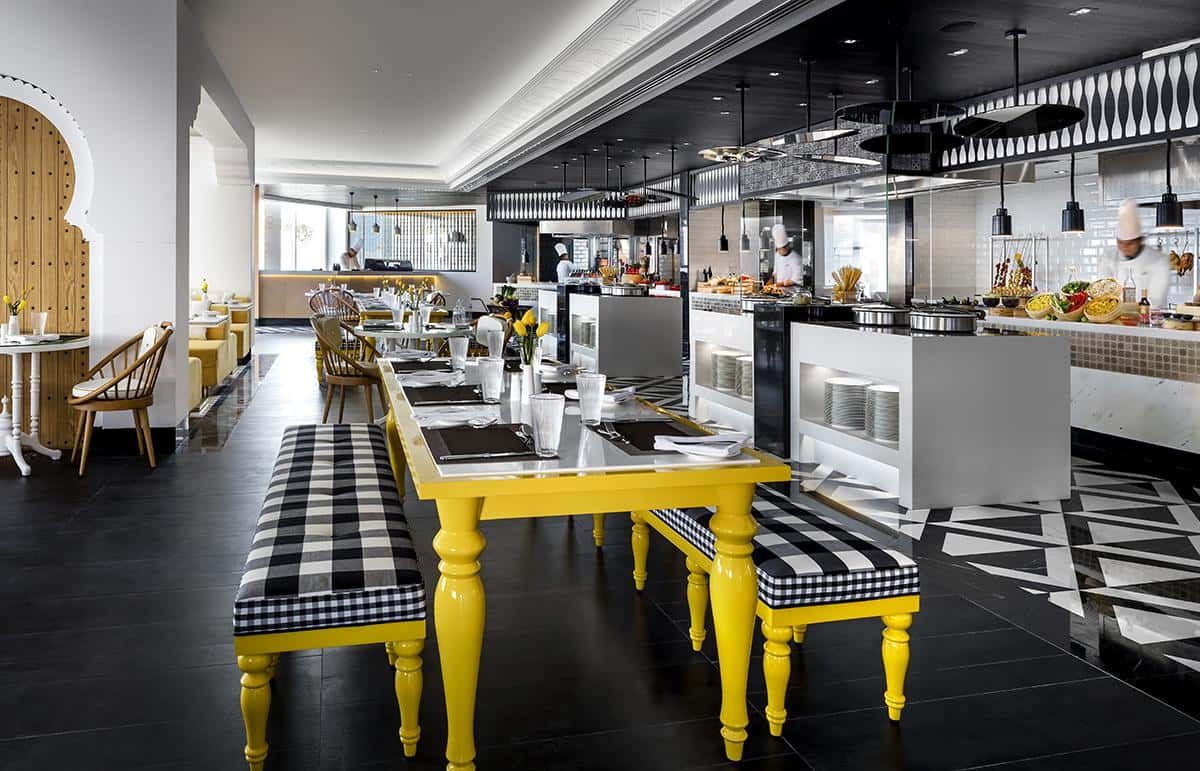 Nutrition
In the main restaurant, guests can expect a full three meals a day:
breakfasts, served from 7 to 10 a.m;
lunches – from 12 to 15;
dinners – from 19 to 22.
You can sit in the main hall or on the outdoor terrace.
For breakfast there is a buffet with a large selection of dairy products, cereals, vegetables, fruit, desserts and juices.
For lunch and dinner there are several options of food: child, diet, and vegetarian.
There are several types of meals to choose from: breakfasts, two or three meals a day, all-inclusive.
When booking a room it is worth to indicate the preferred option of dining:
only breakfast;
breakfast + dinner;
breakfast + lunch + dinner;
all inclusive.
The all-inclusive system includes:
three meals a day;
alcoholic and non-alcoholic drinks from lunch;
visiting the theme restaurant.
You can also eat at other establishments, which operate on the territory of the hotel:
Coffee House, where you can learn about tea and coffee traditions. Guests can sit on the outdoor terrace overlooking the bay.
Copper Lobster. The establishment is open in the evenings, specializing in grilled seafood and fish dishes. Mondays are the day off.
Poolside bar where you can grab a bite to eat at any time and relax over a smoke and hookah in the evening.
A European café with a veranda where you can dine or order room service. Not open on Tuesdays.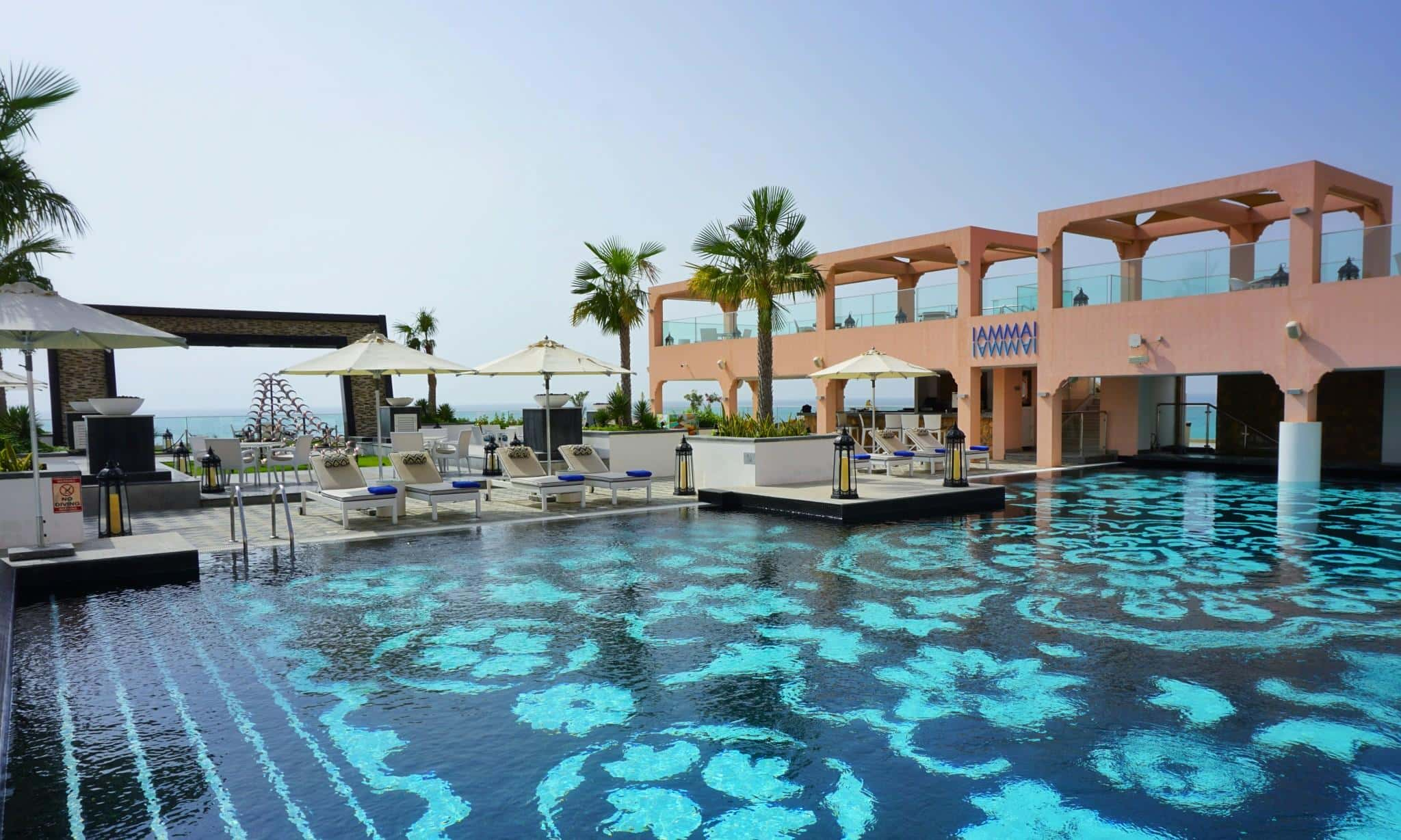 Entertainment for adults and children
Despite the developed infrastructure of the hotel complex, experienced vacationers refer it to the quiet places.
With the onset of the evening in the institutions you can enjoy pleasant music in live performance. All performances for the guests are free of charge.
One hectare is devoted to the beach recreational area, where parties are held, you can have fun and dance. The club can accommodate up to 450 people.
In the very center is a large swimming pool of 900 square meters. Near it there is a small bar and a Jacuzzi, and you can relax on the soft sofas and watch TV. Around the pool there are sun loungers with umbrellas. All these facilities are free of charge. You can spend time in the pool from 8 am to 7 pm.
Everyone can play billiards, darts and various board games for free.
Near the hotel there is a shopping and entertainment center, where guests can go for free by shuttle.
In case there is a need for business negotiations, the hotel has several conference rooms.
The staff takes excellent care of children's leisure:
heated pools;
mini-club;
playgrounds;
animation.
There is an outdoor entertainment area for children from 4 to 8 years old. Other exciting activities include rock climbing, master classes, dancing, and yoga.
Parents will be able to leave their children at the mini club from 10 a.m. to 7 p.m. under the supervision of experienced teachers, and it runs until 10 p.m. on Thursdays and Fridays. At any time, adults may use the services of an experienced babysitter, who will be happy to occupy their children, while parents can do their own thing.
In the evenings, there is an open-air movie theater where children gather to watch cartoons.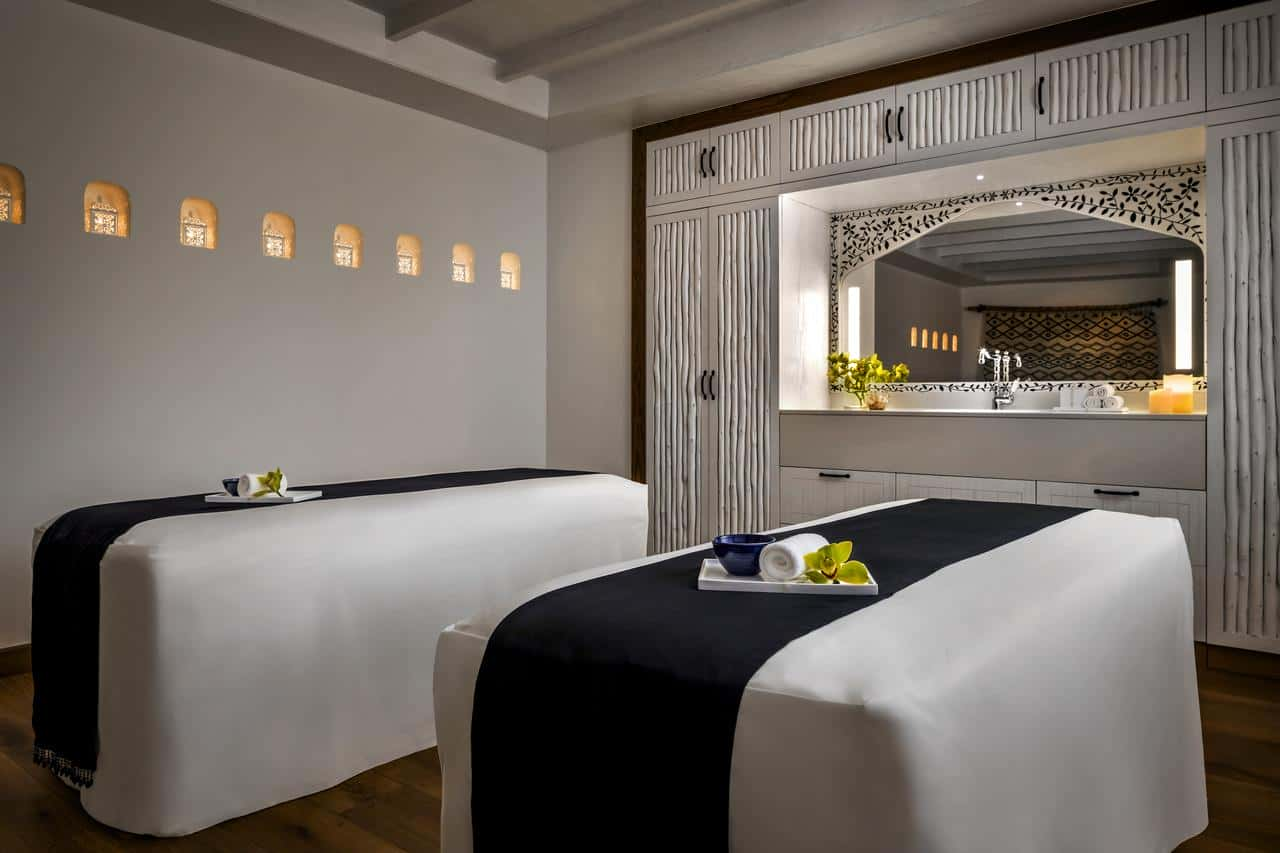 Conditions on the territory
The hotel complex provides all the amenities for adults and children. Some don't even see the point of leaving the grounds, as there is everything they need at hand.
Many like to visit the spa, which offers a variety of health and beauty treatments.
The center is open daily from 7 a.m. to 10 p.m. It can be visited only by adults.
It is arranged in an Arabic village style and sets up a relaxing atmosphere.
The spa has 2 rooms with jacuzzis and several rooms where the main treatments take place.
Since there are special rules and views in the UAE, women and men have to spend time in different baths and saunas. In the women's part there is a hairdresser and a beauty salon.
Active tourists will be pleased with the availability of a sports complex, where you can spend time from 7 am to 10 pm. There are several programs and classes for adults and young guests:
yoga;
training with experienced trainers, aimed at improving health;
String classes (with rhythmic music to help you stay in shape and strengthen your muscles);
water aerobics;
treadmills;
training with boxing techniques.
The hotel is located on the first coast line and has its own organized beach, where only guests can relax. Since the complex is located on a small hill, for the convenience of the descent, there is an elevator. The beach is 100 meters long and has a sandy surface, smooth descent into the water. Guests are free to use all beach amenities: deck chairs, umbrellas, towels.
On the coast there are also conditions for fun and active pastime. When bored with swimming and sunbathing, you can:
rent a kayak;
take a ride on a banana boat;
go on a boat trip;
participate in water sports such as windsurfing and diving;
go fishing;
Take a free yoga class.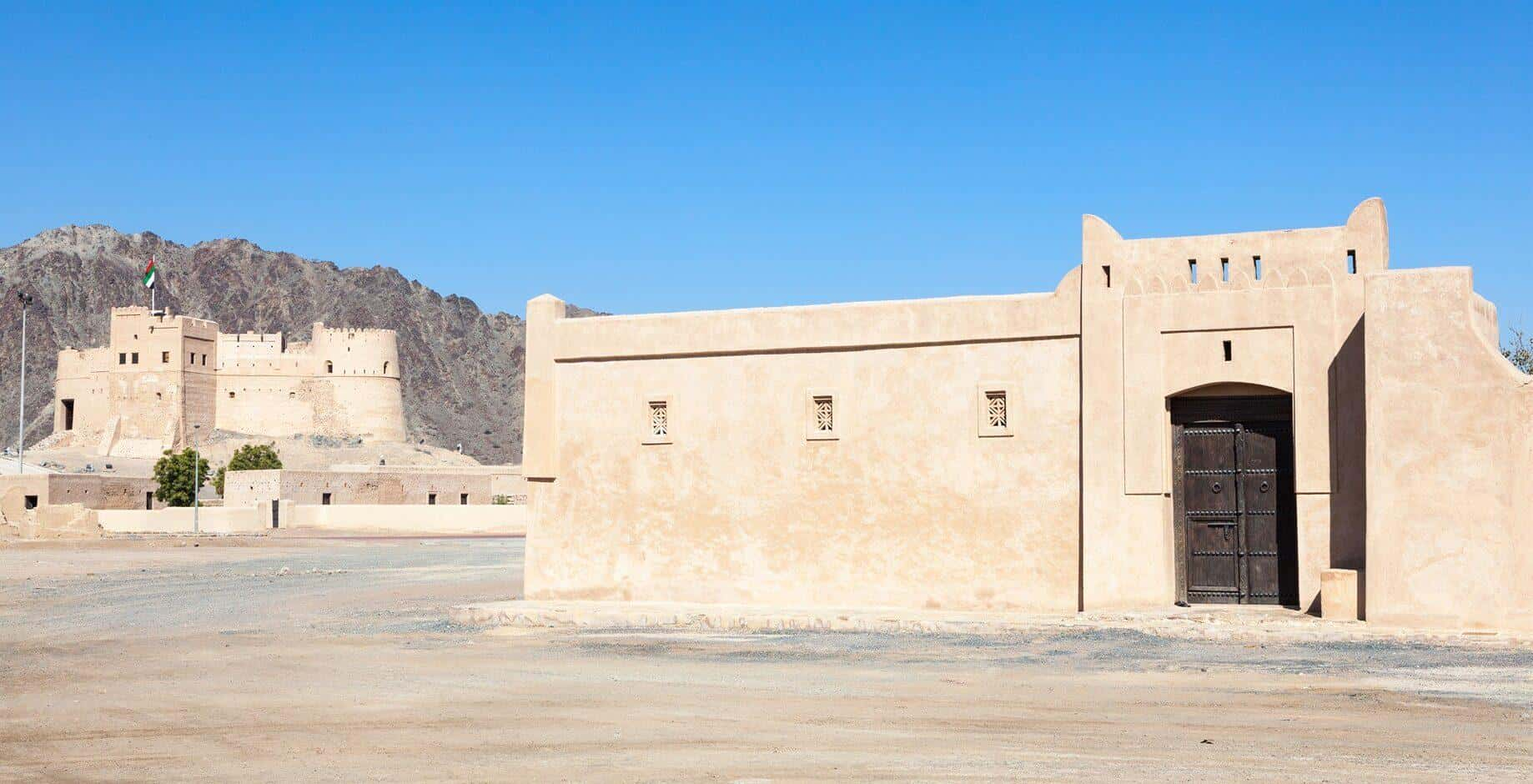 What to see in the surrounding area