Beaches for dogs and their owners in Spain
One of the main problems faced by dog owners going on vacation is far from hotel accommodation, but the lack of beaches where access with animals is allowed during high season. Many owners don't want to part with their pets for the vacations, nor do they want to leave them in their hotel room all day. However, there are beaches in Spain where visitors with dogs are welcome at any time of year.
Galicia
There is only one beach in the northwesternmost region of the peninsula that welcomes visitors with dogs. It is the beach of Con Negro, located in O Grove, Pontevedra. There are hardly any tourists here, and the picturesque scenery makes it an ideal place for a leisurely vacation with pets.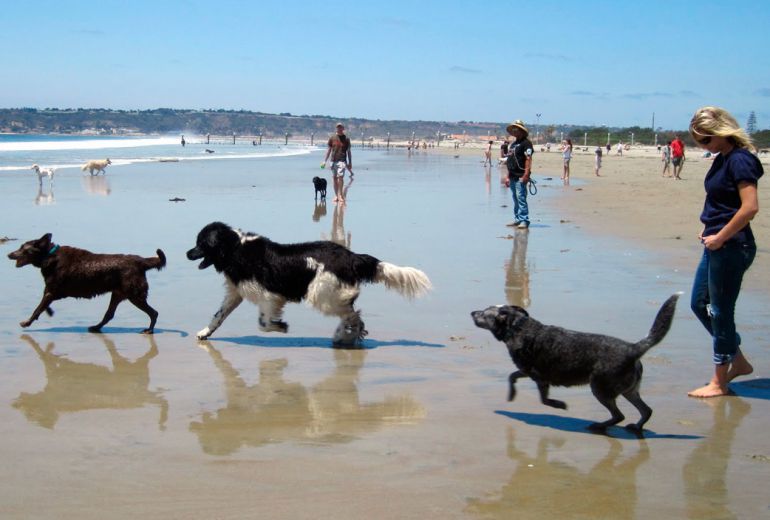 Cantabria
For those who decide to go to Cantabria this summer, the beaches of Arcisero, Muelle Oriñón or the bay of Cargadero Mioño, all three belong to the city of Castro Uridales. True, there are other beaches that allow dogs in the off-season, such as Santoña Berria.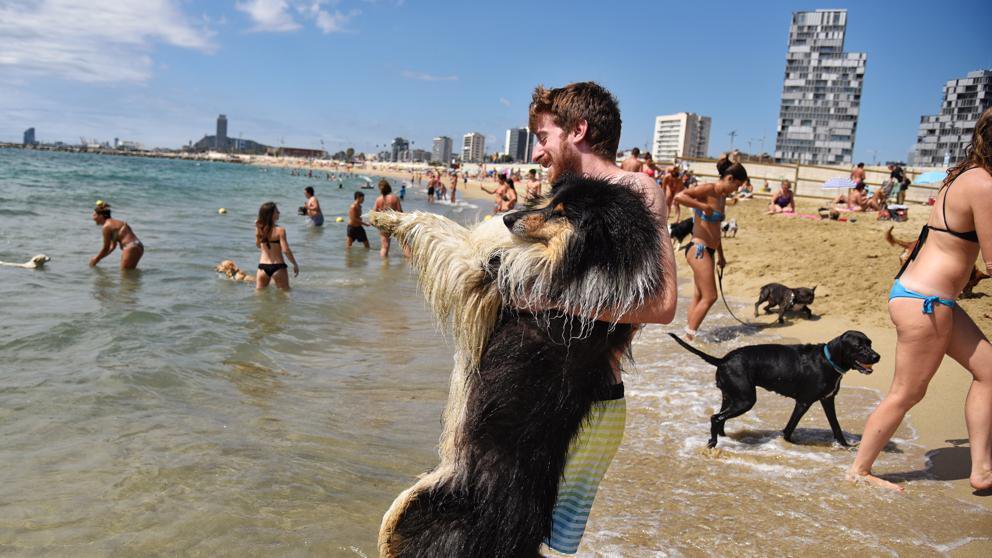 Catalunya
In both Girona and Tarragona, you can find beaches where access with dogs is allowed. Rubina beach, in Catello de Empuriès (Girona), is close to the Cap de Creus Natural Park and is a great place where pets can bask in the sun and frolic to their heart's content. There is also La Platera beach in Girona, away from the buildings, where dog owners can enjoy time with their pets.
In Tarragona, dog owners are welcome to bring their pets along to the beaches of Riumar, in Deltebra and Bon Caponet in Amtella de Mar. These are some of the most popular coastal vacation areas for people with pets in Catalonia.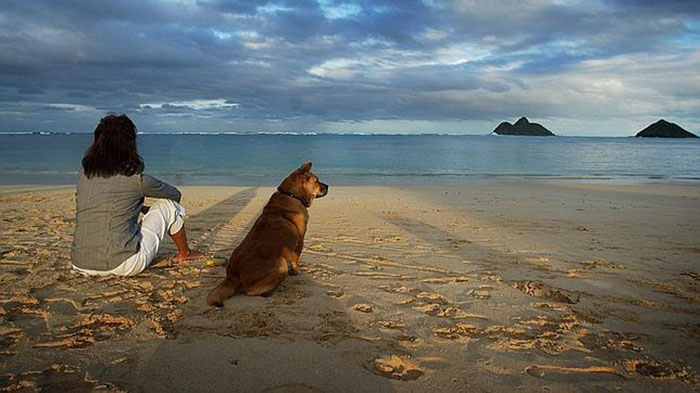 Valencia
Valencia has Can beach in Gandia, which has become first on the list to visit with pets. Travelers can not only relax with their dogs on the sand, but also use poles to tether their dogs. Biodegradable organic waste bags are also available on the beach. Speaking of which, dogs are not allowed to run unattended on the beach while their owners are swimming, the pets must be in the water with their owners.
The beach of Punta del Riu in Campello (Alicante) is a small cove, popular with surfers, where dogs can run on the beach and safely swim in the sea. Unfortunately, it is not cleaned every day because it is not the most visited beach and therefore the responsibility to keep it clean falls on the owners of pets. Finally, in Castellón, the beach of Aiguaoliva in Vineros is open to dogs. This rocky cove offers a variety of services for both dogs and their owners.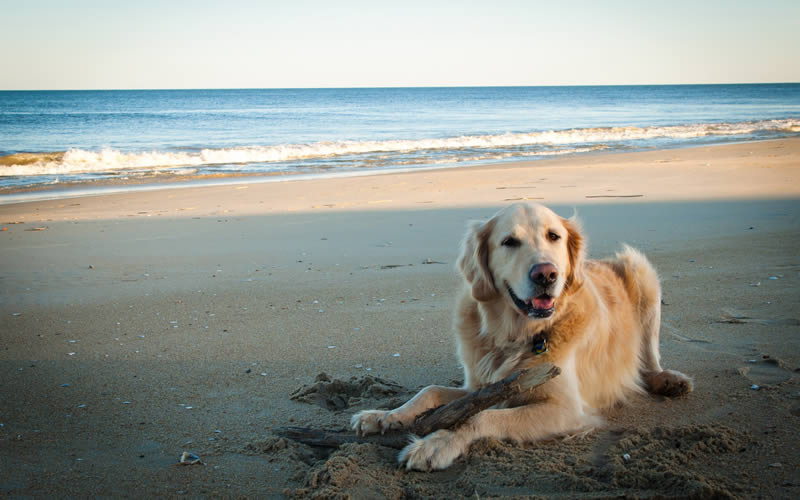 Andalusia
In this part of Spain, tourists with animals are welcome only in Málaga and Granada. There are three beaches in Málaga that are open to dogs, among them the beach in Sal near Estepona, which belongs to the town of Cáceres. There is a special area for animals, in addition, owners are asked to clean up the excrement after their pets, otherwise they will be fined from 60 to 600 euros.
On the coast of Malaga, vacationers with dogs are welcome at El Ejido beach in Fuengirola. Unfortunately, this beach has its own rules that prohibit certain breeds of dogs classified as potentially dangerous to others. These dogs are only allowed to visit with a muzzle and with a full list of documents for the pet.
Finally, the largest beach in the province, measuring about 14 thousand square meters, stretches between the towns of Rincon de la Victoria and Malaga. El Arroyo Totalán has always been considered a sparsely populated coastal area between the two municipalities, but now this beach has become a great vacation area for tourists with dogs.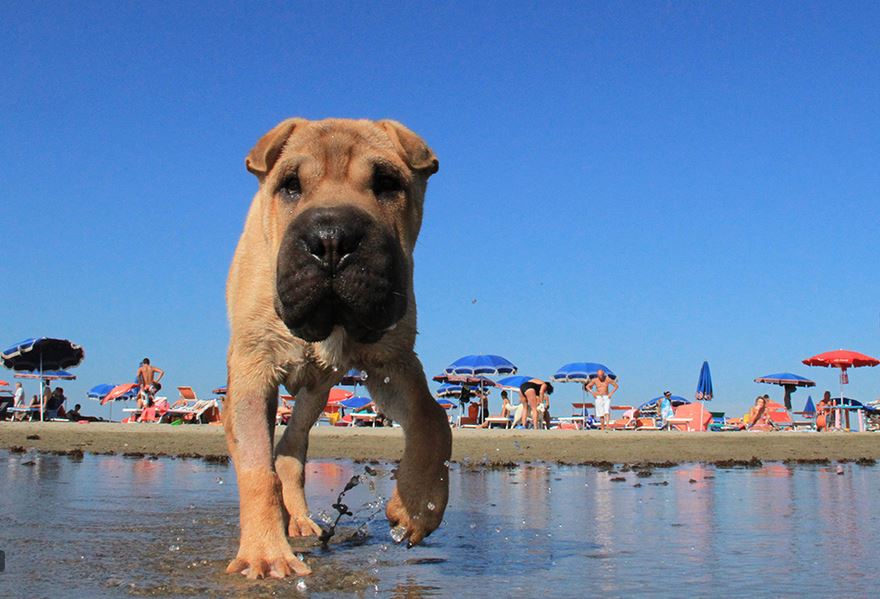 This summer, a law finally went into effect allowing access for visitors with pets.
In Granada, the City Council of Motril decided to create a special space in Poniente Beach for dogs, at the request of residents and visitors. Thus, this summer, the Andalusian province opened the first beach for dogs, with waste containers and everything necessary to collect excrement.
Remember, drinking seawater is very harmful, so do not allow your dog to poo from the sea. If he does, give him plenty of fresh water to drink
Retrieved from: https://www.novovira.net
All images obtained through Google images, Yandex pictures, Pinterest or where indicated otherwise.