Barbados – the best fall vacations
I will digress from the European themes for a while and tell you about where you can perfectly rest in the fall. We will talk about Barbados.
About what is Barbados and how it is good and beautiful, I will not particularly distribute. If you do not know, here is a video on the subject:
It is generally accepted that the season in Barbados begins with winter, and this is, in fact, true. The season kicks off in December and prices immediately skyrocket and the beaches are packed. From December to April there is a lot of breathing room, although here at this time and not the cheapest place. So no need to go there in the winter and spring! After all, there is one little loophole! A loophole between the rainy season and the tourist season.
The rainy season on the island of Barbados lasts from June to October. And from October to December, although it's humid, it's already nice. And the sun is shining all the way through. The humidity is not a hindrance – because it's windy here, and the stuffiness on this occasion is never happens. But water is much cleaner, than in winter and spring time. And everything is much cheaper, as even the most fashionable hotels provide at this time is not weak discounts …
But even better in this case, and not to stay in hotels, and rent a small house. It will noticeably expand your horizons. And – will provide a proper level of praivasi. If you do not like to live too secluded and prefer hotels, here is a hotel. Of course, the legendary Sandy Lane, one of the first (and still one of the best) resorts in Barbados.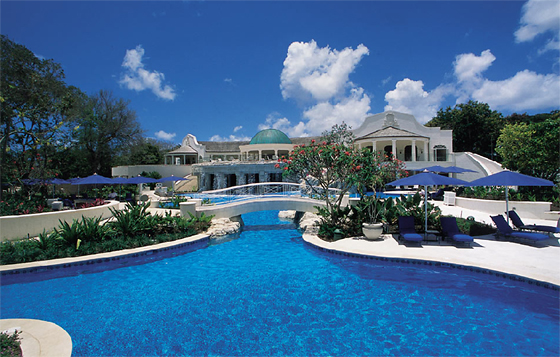 Opened the hotel back in the sixties by a man who was an adviser to Winston Churchill. It is clear that the Queen of England, Maria Callass, Aristotle Onassis and other representatives of the world establishment have been here on this occasion. And although it was a long time ago, one need not worry that the hotel is already too old. Not long ago it underwent a $300 million renovation, so everything here is now top-notch and in excellent condition. There are wrought iron fences, carved pediments, antique statues, and sumptuous pilasters. The hotel is located on one of the best beaches in Barbados and probably even the Caribbean islands. The rooms are the perfection of comfort and tranquility. It seems as if cleanliness and respectability just walks right into you. Antique furniture, antique vases…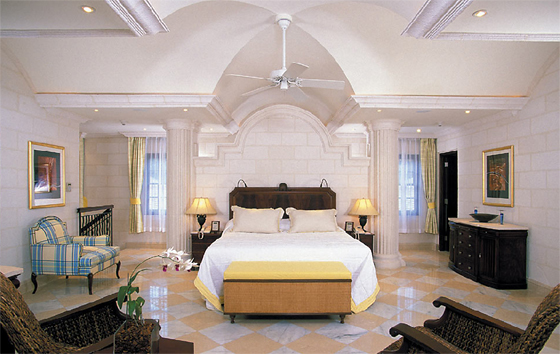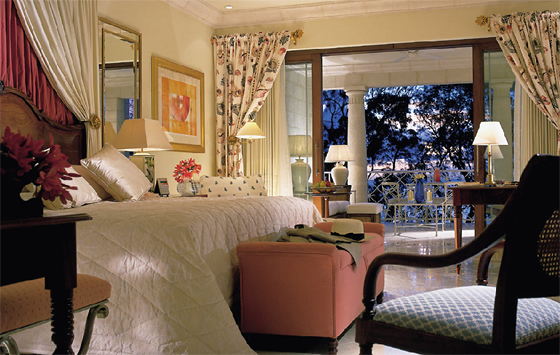 We must also add to all this that there is a super spa, tennis courts, a great golf course and restaurants. All in all, it's a whole complex, big, nice and expensive.
If you are not a fan of big hotels, as an alternative to Sandy Lane I suggest you consider The House Hotel . It's intimate, endlessly attentive service and elegant design, which doesn't clash with the degree of comfort you'll be able to forget all about trouble and worry once you're there. And the beaches at Paynes Bay, where the hotel is located, are also very nice.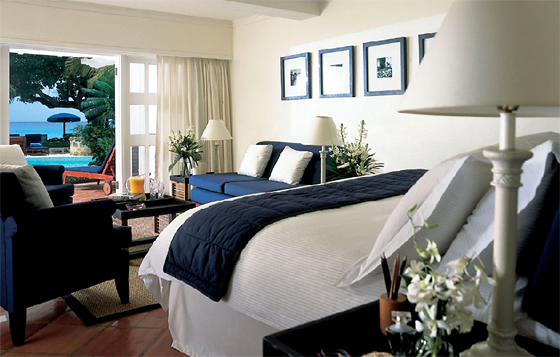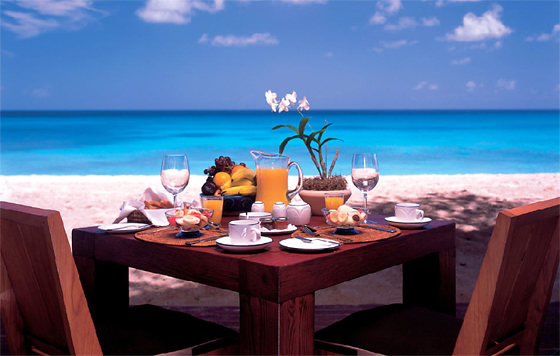 Of the restaurants in Barbados, L'Acajou, which is part of the Sandy Lane complex, should be mentioned first. It's mostly French cuisine. Also very good is The Cliff restaurant. It's located on a cliff-cliff and has very picturesque views. The atmosphere is very romantic with live torches, coral chandeliers, and the rolling Caribbean Sea below… I recommend ordering the grilled luciana here, and the flying fish sushi. You will be satisfied, this I "guarantee", as it is fashionable to write on the Internet now…
Reviews for holidays in Barbados in the fall
I came to the hotel to play a wedding. nk will go into detail podgotovki to this merlpovki – believe me with a lot of experience and friends, the owners of the tour organizer – the process. Read more
It was wonderful to come here from our Sandy Lane for lunch and spa.Beautiful well maintained area,friendly staff and perfect cleanliness.Beautiful views from the top,everything is buried in the greenery,even green monkeys,they say. Read more
The hotel is very well located near the beach and it is absolutely homey, no reception, wooden terrace for breakfast and relaxation right on the beach, birds for breakfast, friendly staff. Read more
We stayed in a suite. The furniture was floppy and dirty, cushions on the couch dirty, curtains dirty, nail on the floor from previous guests not cleaned and all this for $350 per night. The noise all night is apparently from the vent. Read more
I liked the hotel very much. It took 10 minutes from the airport and the hotel is great. The beach is very close. The rooms are very spacious with a balcony and have a nice sea view. Clean and comfortable. Bathroom amenities, bathrobe, iron. Read more
A classy hotel with the best beach, closed to tourists. Perimeter security. Sun loungers with towels spread out. The hotel is very well organised and the food is very good. Read more
Good hotel for the money. I booked directly on the site and received transfers, breakfast, and a bottle of rum punch. All hotels in Barbados are expensive but at this price could not have been better. Own beach with sun loungers. Read more
The location of the hotel is excellent 30 minute drive north of Bridgetown and the beach is gorgeous. The area has been developed since the 60s, the majority of the new hotels are on the south of the island (the hotel is on the beach and has a wide choice of restaurants, bars, nightclubs). Read more
Good front line hotel, the rooms on the first floor are usually apartments with a kitchenette and a terrace, the rooms on the second floor almost all have a sea view. The output on the two. Read more
Everything in this hotel is made for your comfortable stay. There is nothing to complain about. The terrace of the room overlooked the sea, the junior suite is beautiful. I would definitely recommend this hotel for someone who wants to have some peace and quiet. Read more
Was at the hotel at the end of September 2015 for 6 days. Great place to stay! Sea view room with bedroom and kitchen-living room. The kitchen is very relevant considering the catering prices in Barbados. Everything you need. Read more
Fantastic view from the window.Lovely beach the sand is pinkish and sometimes looks a little pink.The waves did not allow us to swim but the surfing was great.And after fighting the waves. Read more
We were lucky to stay in a 1 bedroom room for the first time. It certainly struck us at first sight. This is not a room, but a full-fledged apartment to live in! Full kitchen, washing machine with dryer, two televisions. Read more
We spent a week here before the cruise. The room had a sea view, clean. It wasn't posh, the plumbing wasn't all right. The staff were friendly. The area is small, for it is practically. Read more
Stayed with my wife this year for 8 days. We had a wonderful room on the top floor. We had a wonderful room on the top floor with awesome ocean views. High ceilings with panoramic windows, lots of room, great bathroom. Read more
Add a review
For tourists
Company
Top destinations
Where to buy
Travel agency ® Saletur.ru (2005-2022) – the website is for information purposes only, and all information on it is not a public offer, as defined by the provisions of Article 437 (2) of the Civil Code of the Russian Federation. Up-to-date information including the cost of the tourist product can be obtained from the managers of the company on the telephone numbers indicated on the website. Any reprint or inclusion of advertising information is allowed only with a written permission of the site's editorial board. Privacy agreement