Flying to Seoul: what attracts the "country of morning freshness".
Over the past ten years, South Korea has become the center of attraction for tourists from all over the world. Beautiful nature, ancient culture, delicious food, festivals and shopping have made Seoul one of the most popular destinations in Asia. Here's why you should visit the "land of morning freshness" this fall.
Seoul Sightseeing.
When you arrive in Seoul, prepare to do a lot of walking around the city. The wide variety of parks and outdoor attractions makes for long walks. The city is swelteringly hot in the summer, so autumn is considered the perfect time to travel.
Authors / photo source: Unsplash.
Seoul's most beautiful parks.
Seoul's city parks are an art form in their own right. Like green oases. they break through the uneven landscape of skyscrapers. Buchangsan National Park is called the "lungs" of Seoul because it is so big and green. Namsan Park has a cable car that offers incredible views of the city. Hangang Park is located near the river – locals love to walk and run there in the morning. The Cheonggyecheon Creek promenade is another favorite stroll spot for locals and tourists. It is a popular green spot in the middle of the metropolis.
The most beautiful flowers and trees are gathered on the grounds of Yeo-yi-do. Wildlife lovers should definitely visit Seoul Forest Park with its beautiful and very elaborate infrastructure.
What to see: the most interesting tours in Seoul.
Authors / photo source: Unsplash.
A tour of Gyeongbokgung Palace and Gwanghwamun Square in Seoul is definitely worthwhile. It was built in 1395 and became the main palace during the Joseon Dynasty. In the 16th century, Gyeongbokgung was destroyed to the ground during the war and then rebuilt. You can try on the Korean national costume, hanbok, at the complex.
Another must-see place to see on a map of South Korea is the Chogeok Buddhist Temple. It is located in the center of Seoul, surrounded by high-rise buildings. The main building of the complex deserves special attention. It is called Daeunjeong and is famous for its colorful patterns, its pagoda with seven tiers and the sacred remains of monks, and the trees growing nearby, which are about 500 years old.
Authors / photo source: Unsplash.
Another key landmark in Seoul is the 236.7-meter-high Namsan Seoul Tower, home to a panoramic restaurant with a beautiful view of the city.
Fall festivals taking place in Seoul and nearby cities.
Authors / photo source: Unsplash.
The many festivals taking place in the fall tell a lot about the country's national culture. For example, the International Mask Festival, held from Sept. 26 to Oct. 5 in nearby Andong, features various performances with masked dancers and actors, exhibitions and contests. In October, the Big Food Festival is held in Namdo City, where renowned chefs from Jeolla Province prepare amazingly delicious and equally beautiful traditional dishes of South Korea.
Authors / photo source: Unsplash.
However, the most striking event is the Seoul International Fireworks Festival held in October. World-class pyrotechnicians create an absolutely stunning atmosphere out of air and light, colors and lights. Guests at the festival witness a truly mind-blowing light show.
Korean food and gastronomy in Seoul.
It is impossible to imagine a trip to South Korea without getting acquainted with traditional cuisine. Small authentic cafes and bustling markets with street food are the hallmarks of Asian cities, and Seoul is no exception.
Authors / photo source: Unsplash.
Be sure to try Bibimbap, a dish of rice and vegetables with spicy pepper paste served in a heated stone bowl with a raw egg on top. Then there's Korean chicken soup Samgetang, local barbecue Galbi, Korean Gimbap rolls, seafood pancakes Pajeon and pork Bossam.
Amusement and theme parks in Seoul.
Seoul is home to Lotte World Amusement Park, the largest indoor amusement park in Seoul, covering a record 128,000 square meters. The covered area of Lotte World Park consists of four floors and one underground floor where the ice rink is located. All the rides are based on floors 2, 3 and 4. The park also has an open area Magic Island, where the most dangerous rides, such as free fall and roller Atlantis, as well as the real castle of Princess Aurora.
Another popular park in South Korea is Everland, the largest theme park with fantastic rides and a zoo.
Authors / photo source: Unsplash.
Going shopping in Seoul.
South Korea has the unspoken title of the new shopping capital. With countless malls and street markets, and a wide variety of items on display at relatively low prices, you start shopping in Seoul even if it wasn't part of the plan.
Seoul's oldest market is Namdaemun Market, with numerous stores and street stalls selling clothes, household items, and food at low prices. Myeongdong is South Korea's most famous shopping district. Its streets are home to the most famous Lotte and Shinsegae malls.
Authors / photo source: Unsplash.
Trip to South Korea: are there COVID restrictions for entry.
South Korea is an incredibly interesting and understudied destination for travelers. Due to COVID restrictions for the last two years it has been quite difficult to enter the country. Now, to enter Seoul, you will need to fill out an electronic entry permit, take a PCR test no more than 48 hours before departure and upon arrival on the first day.
Book an individual tourist transfer in Seoul.
The Korean language is not like any European language, so road signs and signs for pedestrians are difficult to read. To avoid getting lost in a foreign city and to make your stay in Seoul unforgettable, and your travel through South Korea's capital as comfortable as possible, book an individual transfer with a driver on Intui travel. You'll be picked up at a designated time and taken to your destination on a map of Seoul and other cities.
Comfortable Seoul Gimpo Airport transfer and Seoul Incheon Airport transfer bookings.
7 reasons to visit South Korea
A few years ago South Korea abolished visas for Russian citizens. Visas are still required only for students, immigrants and those who are going to work in the country. But tourists can stay in South Korea for up to 60 days. We found ten reasons to travel to a country that in less than half a century has gone from the most backward corner to one of the most progressive countries in the world. But for all the speed of this progress, Korea still honors the ancient traditions.
Treatment and recovery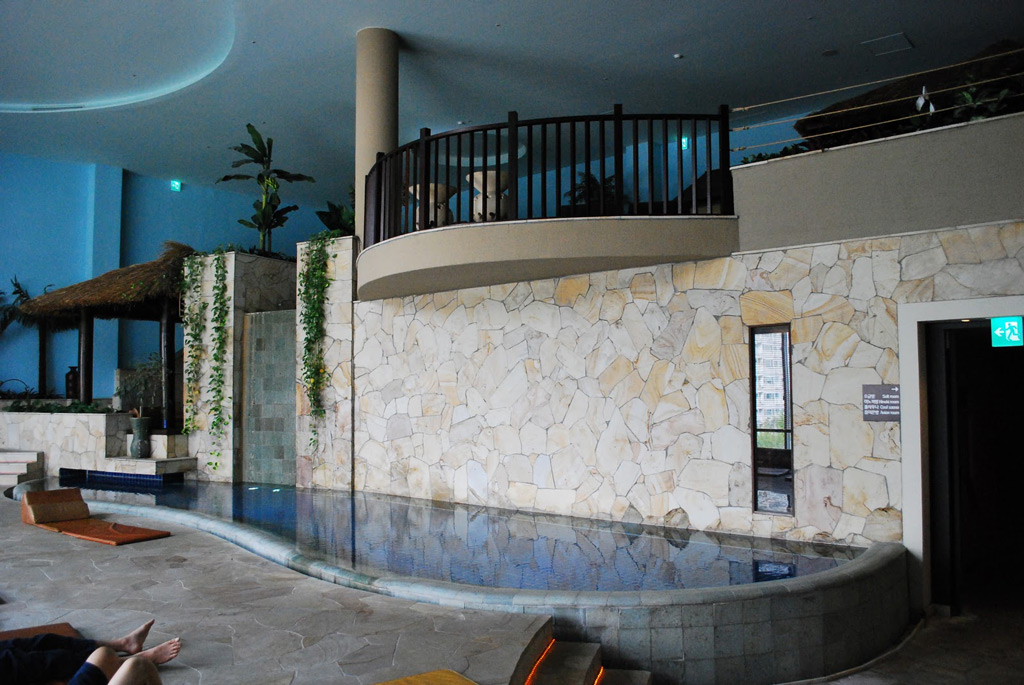 South Korea is rather popular among tourists seeking to improve their health. Its health care system is one of the best not only in Asia, but all over the world. The key fields of medical tourism include plastic surgery, dentistry, gynecology, oncology. Besides cutting-edge medical centers you can undergo treatment applying traditional Korean methods, which will surely please those disliking doctors and medical preparations, giving preference to folk treatment methods.
You can strengthen your health and immunity in chimchilbane. On the Internet this place is usually called "Korean bath", which, to put it mildly, does not closely reflect its capabilities. This is usually a large complex with a sauna, massage, swimming pool, sauna, fitness center, cafe and other conditions for a good rest with benefits for the body. Seoul's most famous chimchilbans are: Dragon Hill Spa, Sports Club Seoul Leisure and The Spa in Garden 5.
Seoul's nightlife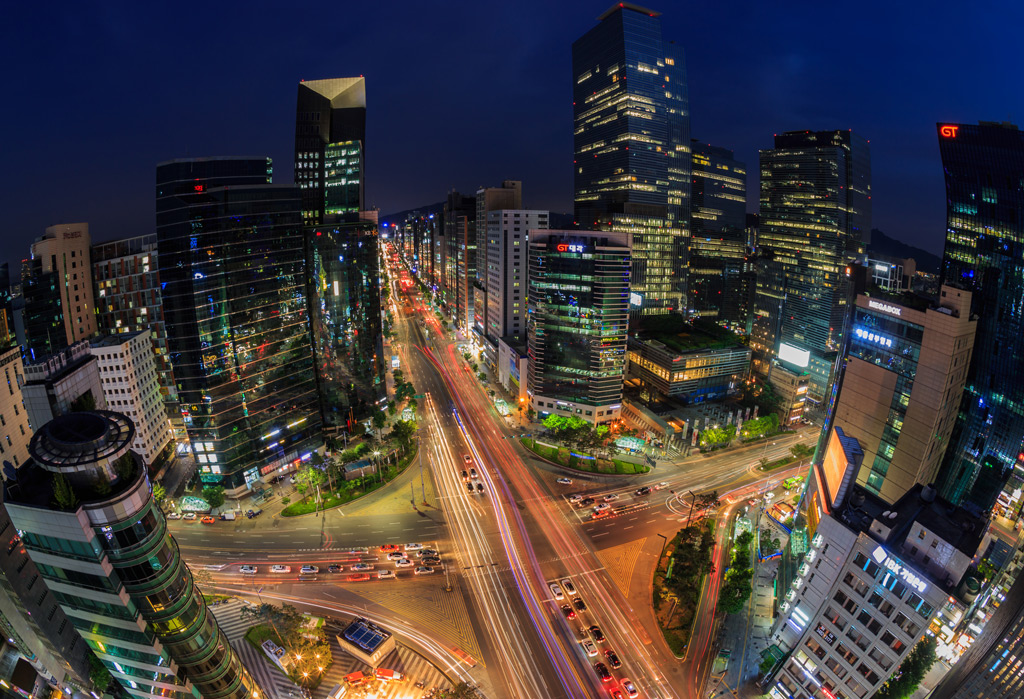 Seoul is one of those cities that never sleeps. In principle, this can be said about any metropolis, but life in the South Korean capital and indeed does not stop for a second. There are always crowds of people on the streets: during the day they rush to do business, at night and in the evening they hurry to clubs, bars and restaurants.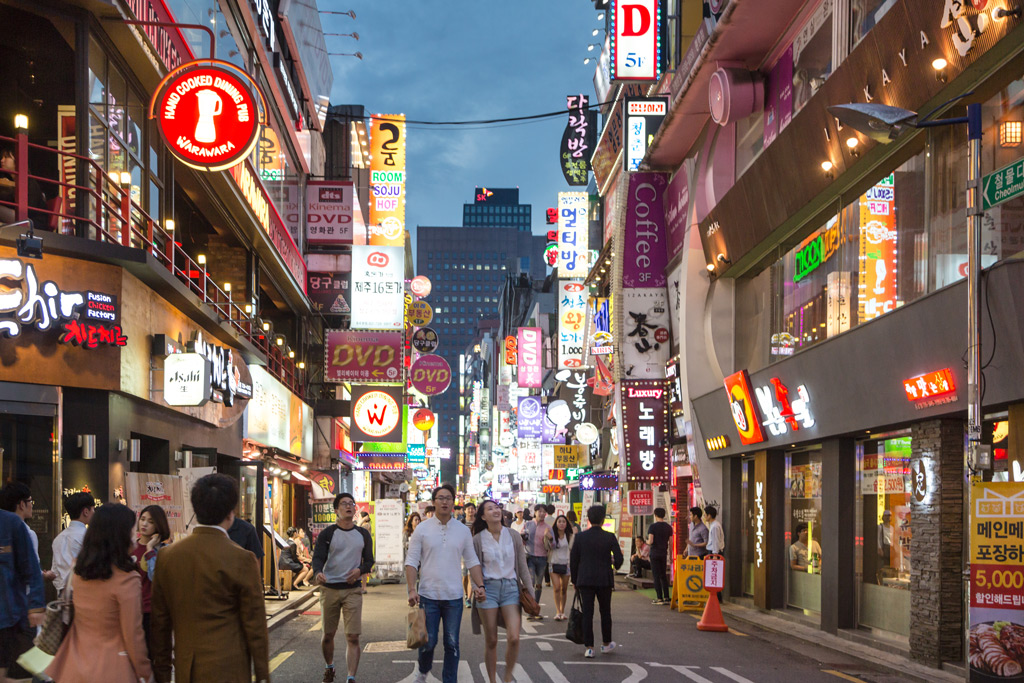 There are colorful establishments at every turn – both inexpensive and top-notch, where the bill for a night easily equals the budget of an entire trip to South Korea. Seoul's most hurricane-prone neighborhood is Gangnam-gu. It is the epicenter of the capital's party life. Fans of cocktails, late-night parties, and spontaneous dating should settle here.
Gyeongju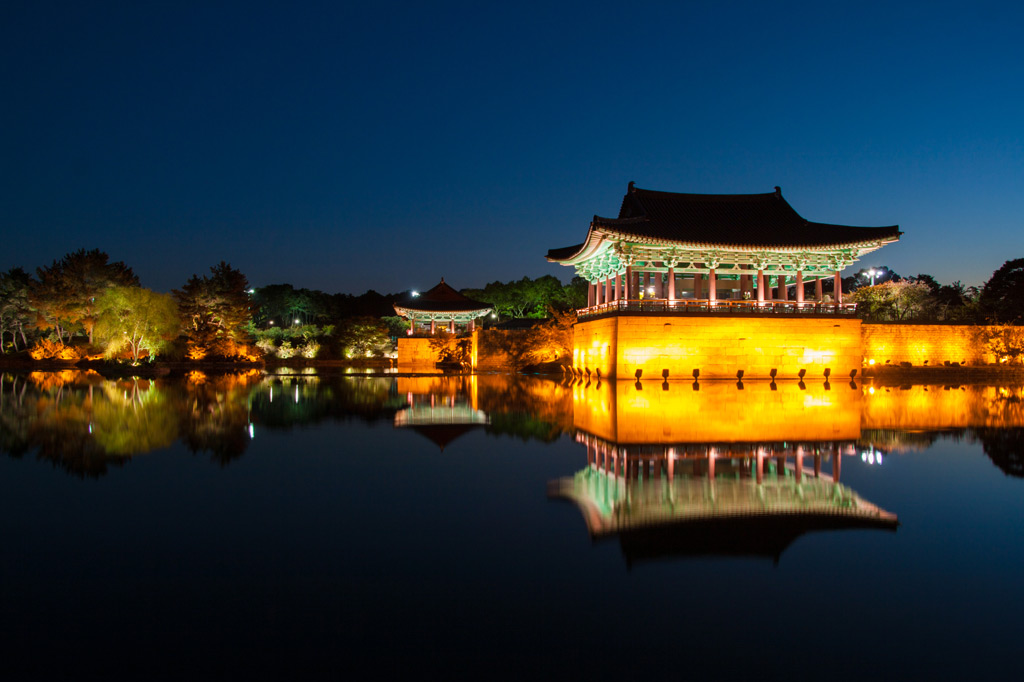 In ancient times this city was the capital of the state of Silla, and now attracts travelers with a variety of monuments of Korean culture. Here you can find the national park of the same name as well as the impressive Gyeongju State Museum, which displays ancient items of Korean life as well as clothes, sculptures, and paintings.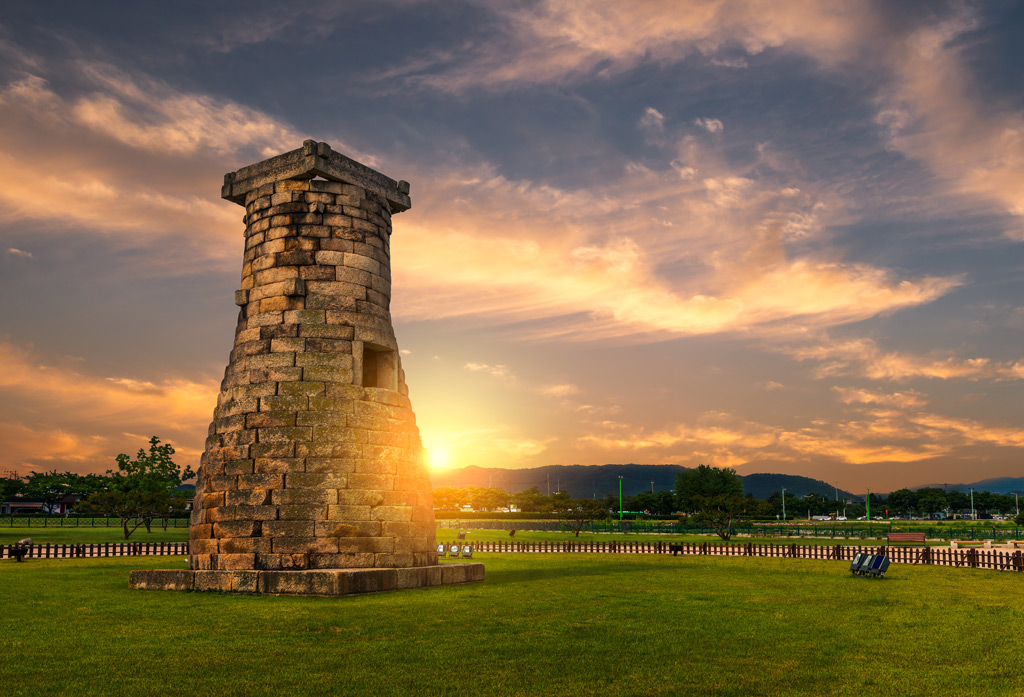 In the center of the city you will find Myeongwal and Wolseong Fortresses, and a little farther away is Lake Pomun. You can stay near it longer because there is the Posum Summer Theater, numerous resorts, hotels, and a huge park. The city is considered one of South Korea's top tourist destinations, so it regularly hosts festivals and exhibitions, including international ones.
Jeju-do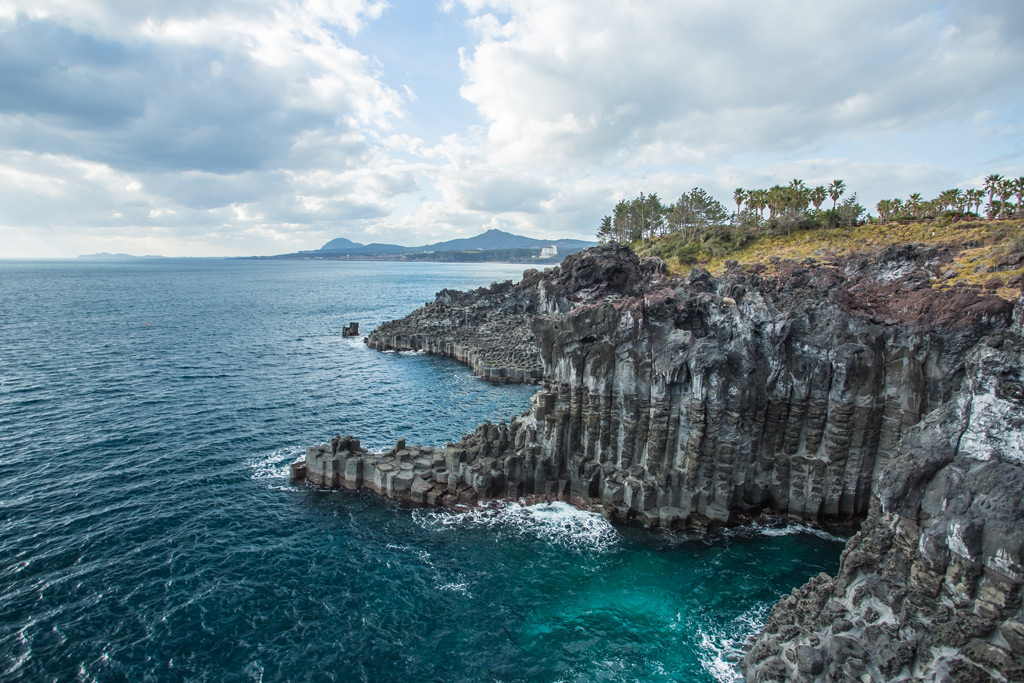 South Korea's largest island is a resort with a good climate. There are not many tourists here yet, and the infrastructure is perfectly developed. There are several resort areas, the most famous of which are Seogwipho and Chungmun. They have equipped beaches with all the amenities for tourists. Here you can also go scuba diving, horseback riding and archery.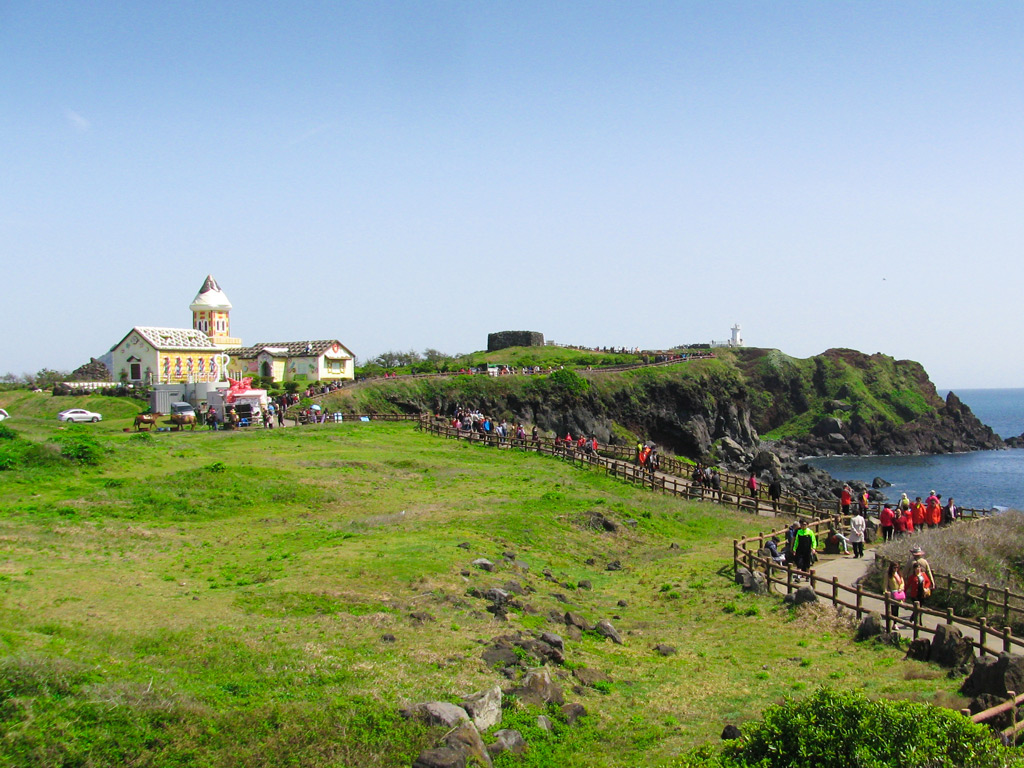 Jeju-do is popular with honeymooners, and some places are designed especially for them. If you're not shy, check out Love Land Park, which features about 140 sculptures in explicit poses. And if you prefer classic tourist spots, you're welcome to visit a traditional Korean village. The island's most interesting attraction is Mount Hallasan, the highest point (1950 meters) on Jeju-do and the best place to photograph the sunrise.
Soraksan National Park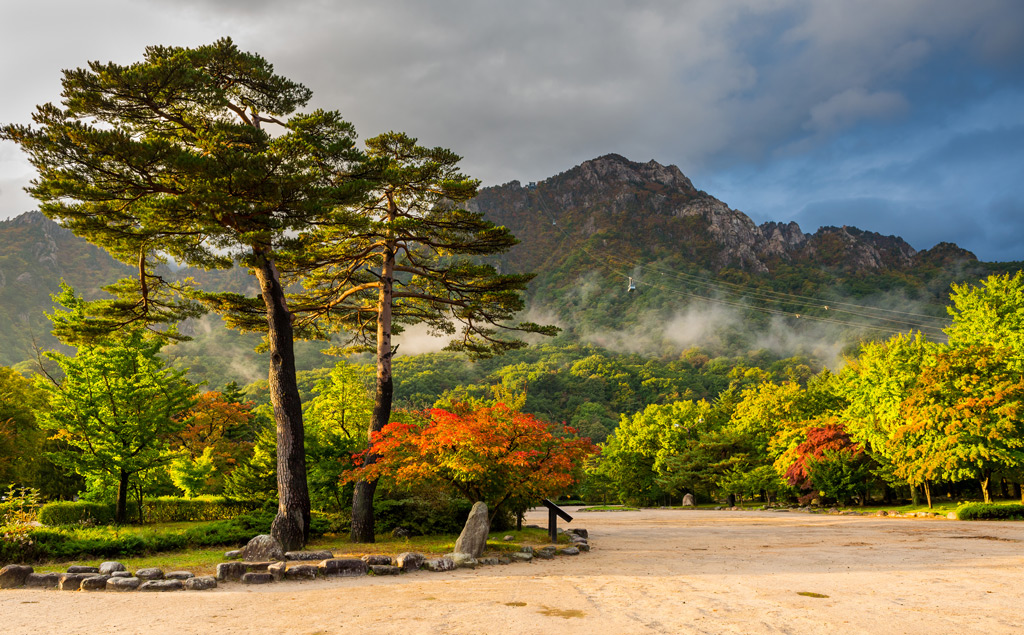 The Taekaebsan Range runs through the eastern part of South Korea. Its highest point, Taechonbong Peak, is 1,708 meters high, second only to Hallasan Volcano and Chirisan Mountain. The national park is especially popular with tourists in the fall, when the trees are painted bright yellow and red.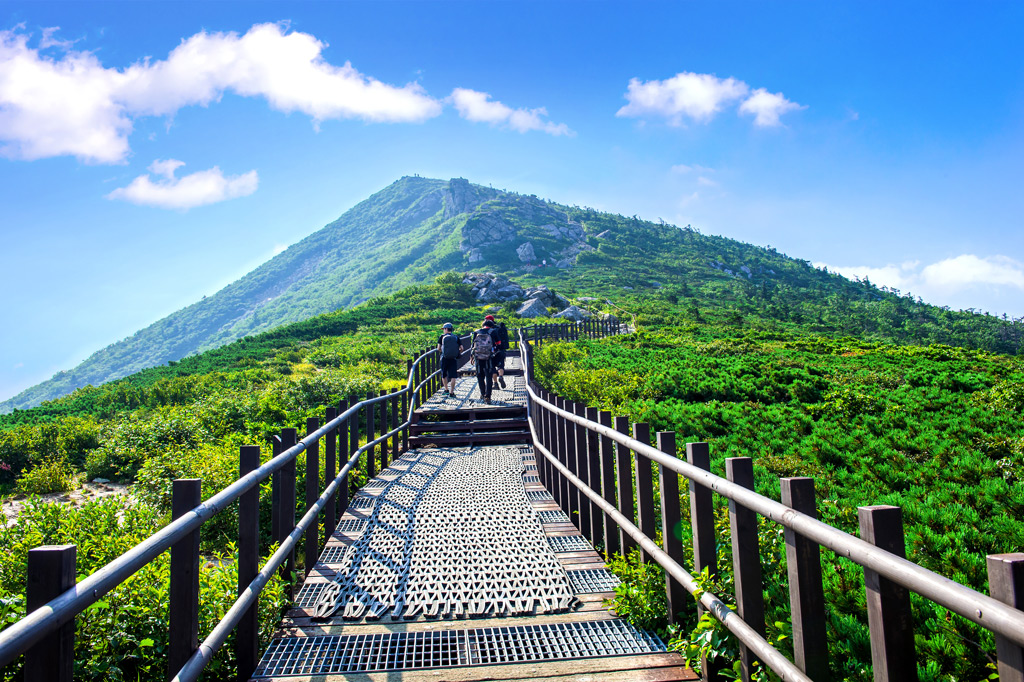 However, even in summer there is a lot to see here. The park has unique plants, including cedar shrubbery and edelweiss. Animal lovers can get acquainted with the Korean musk deer, Himalayan bear and oriental goral. The site has been a candidate for the UNESCO World Heritage List since 1994.
Busan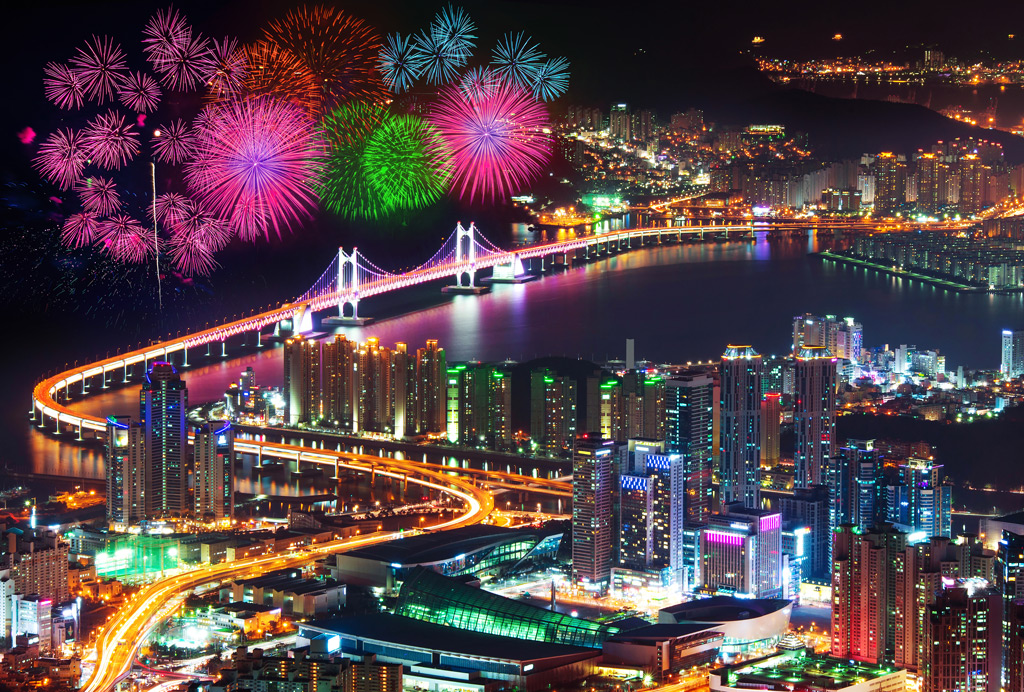 This is Korea's second largest city and home to over three and a half million people. It also has the largest port and a huge number of resorts and sanatoriums. In 2002 Busan hosted the World Cup – then there were lots of tourists, but even after the high-profile sporting event the city has not forgotten.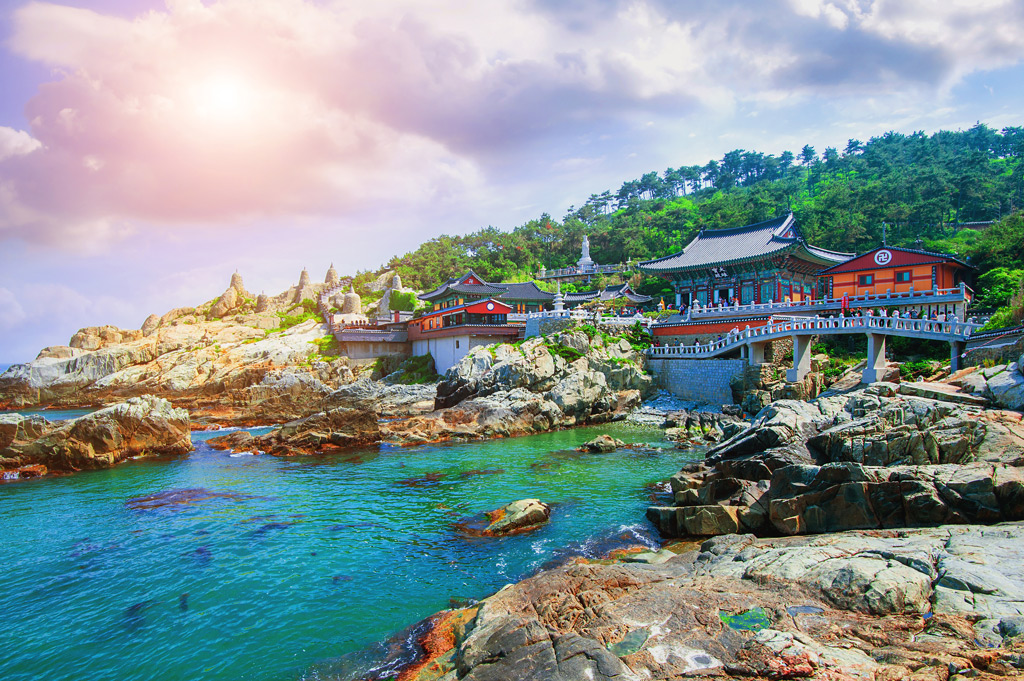 Busan has first-class beaches, national parks and hot springs. However, the main attraction of the city is considered a Buddhist temple Beomeosa, where there are three incarnations of Buddha. It was built on Mount Krymchonsan in 678. The temple is one of the oldest in South Korea.
Namsangol Hanok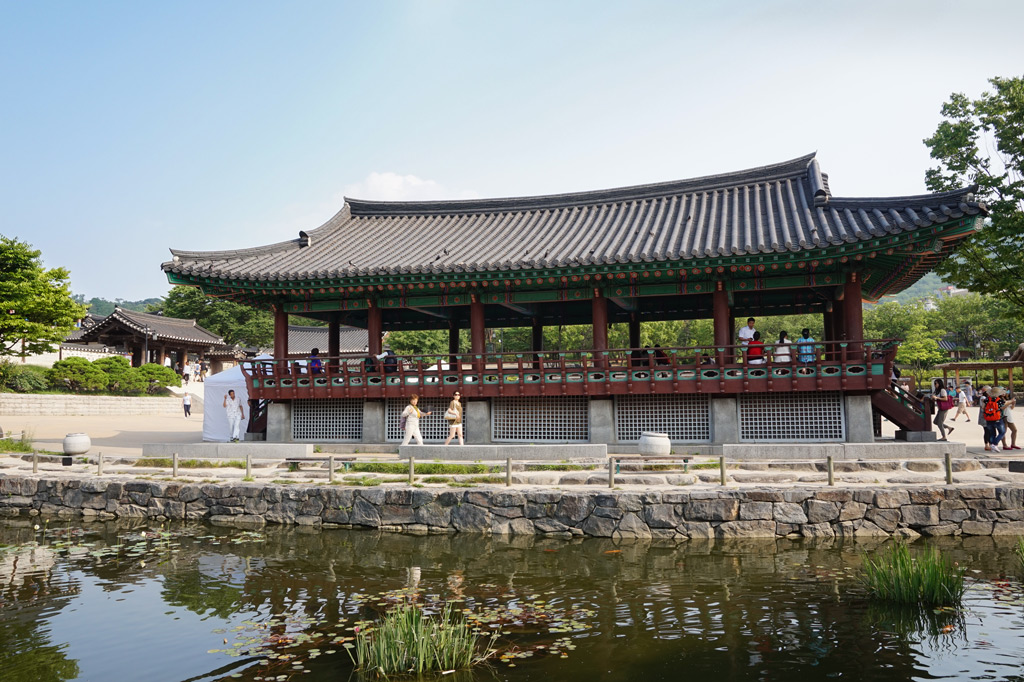 The long name belongs to a traditional Korean village near Mount Namsan. Or rather, it is a museum located in the center of Seoul. But being here, it's easy to forget that there are skyscrapers, neon signs, expensive boutiques and flashy establishments within walking distance.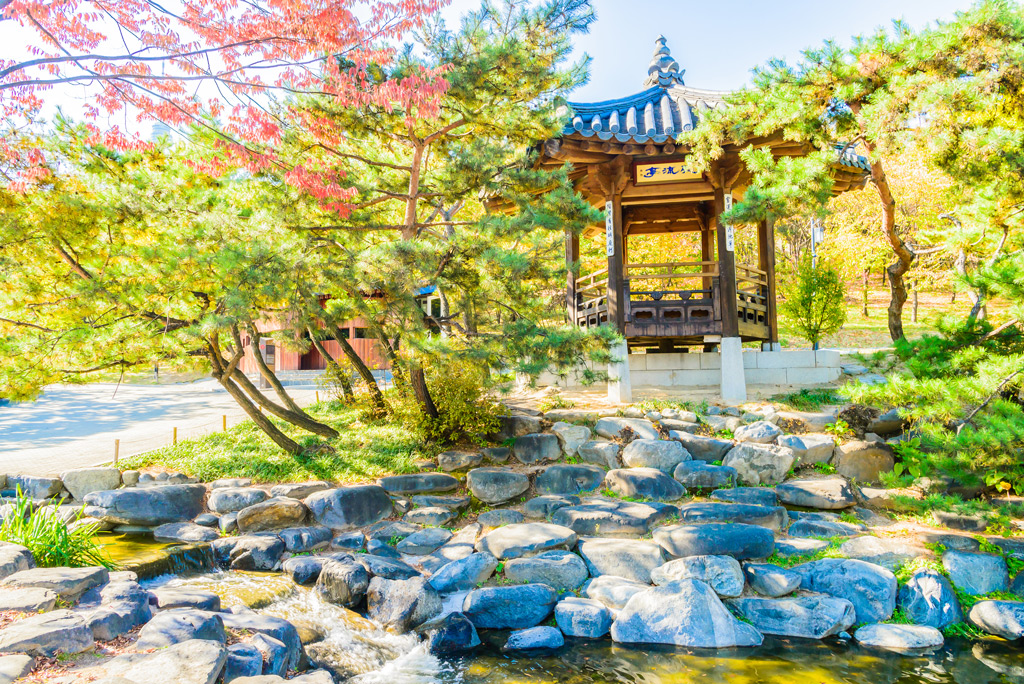 The museum opened in 1998 and includes the Namsan Kugaktan Center for Traditional Korean Music, a classic Korean garden, and a place with a time capsule. You can appreciate the national architecture – there are five hanoks (houses). All of them once belonged to people of different social classes, and you can see the difference in decoration and furnishings between the homes of wealthy and less wealthy Koreans.
"Shinsege Sentum City.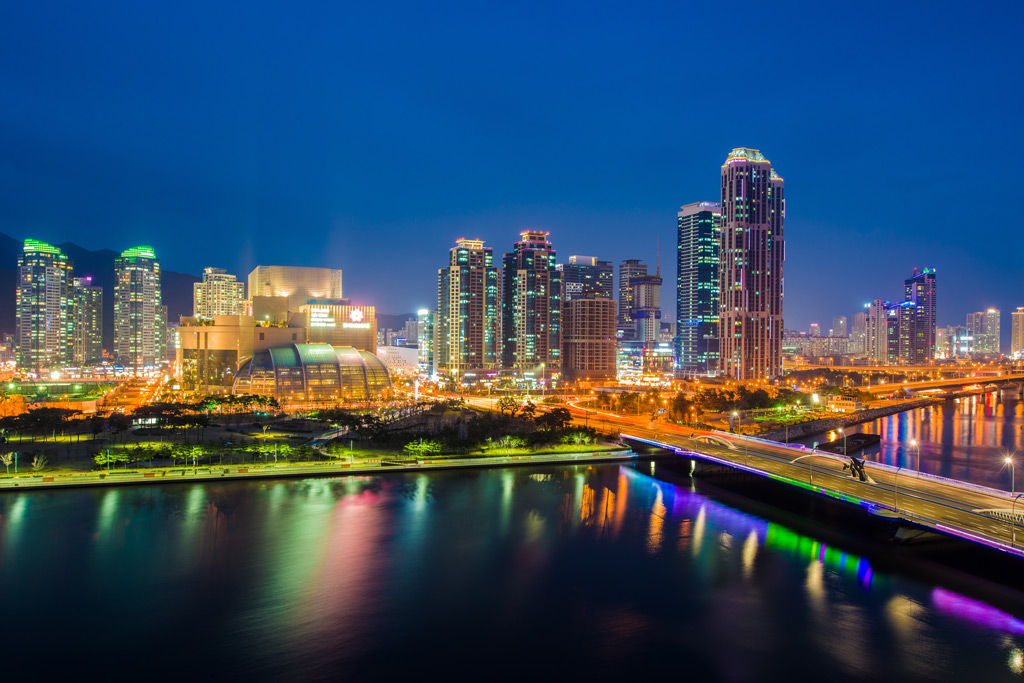 You can buy absolutely everything in South Korea's shopping malls. And you don't have to go to Seoul for that. For example, Busan is home to the world's largest department store, Shinsege Century City. You can walk the halls from morning to evening for a few days, which is sure to please travelers and darken the mood of travelers. However, sometimes it can be useful: leave your companion in the department store, and go for a walk in the city.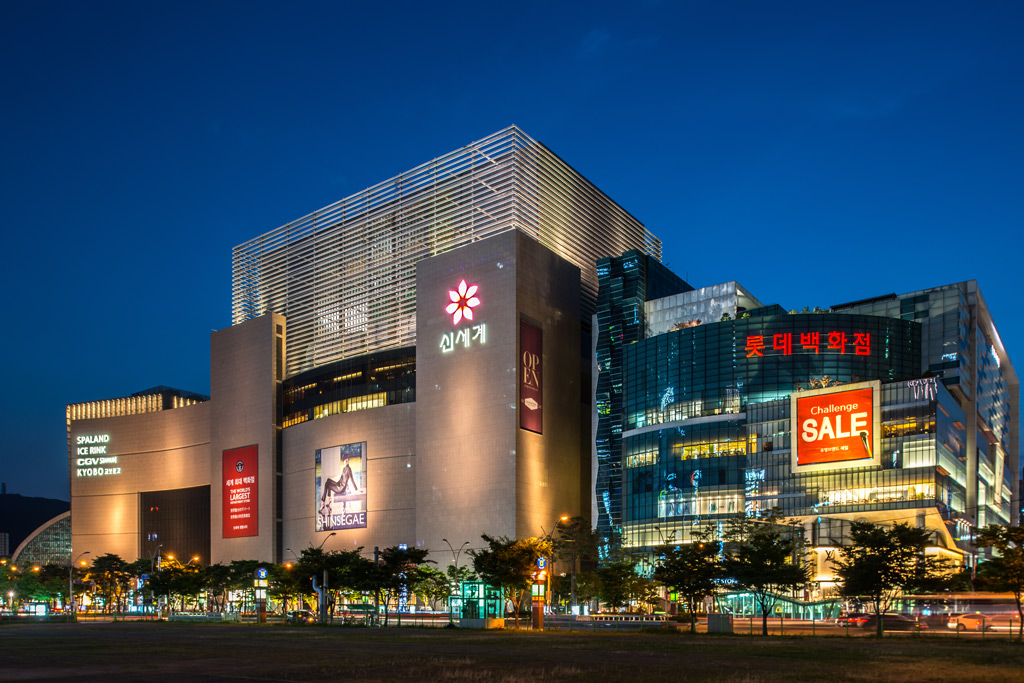 In addition to the usual global brands, Cinsega Century City offers many local Korean brands that specialize in cosmetics and accessories.
Lotte World Amusement Park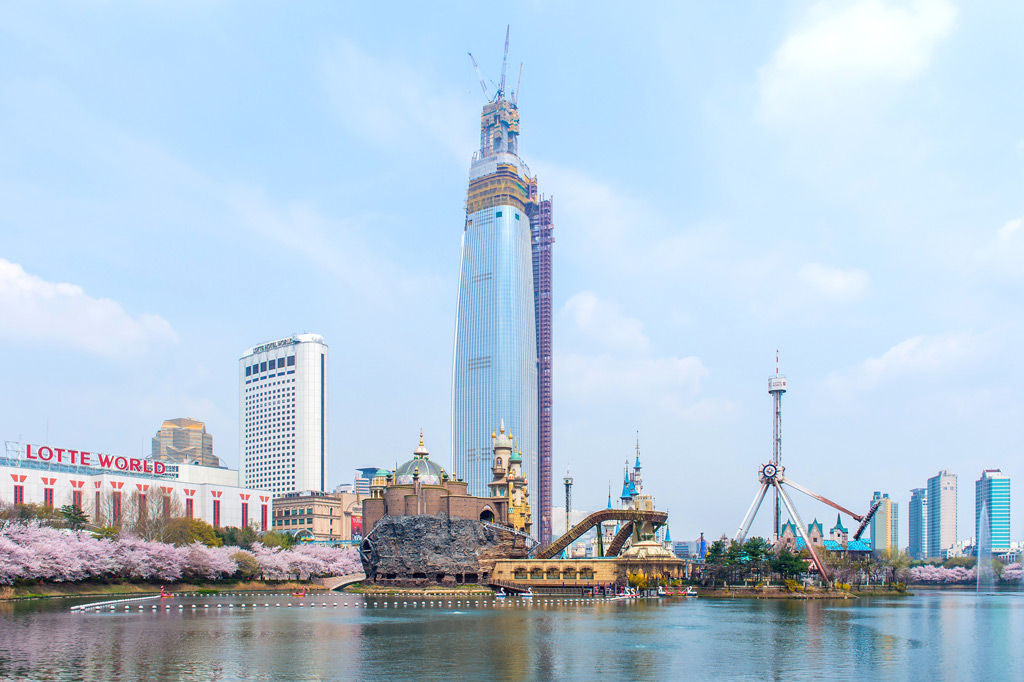 This park will keep you engrossed for a day, and both adults and children will enjoy the rides. The roof of Lotte World is said to be visible even from satellites. The park is open nonstop on weekends, daily from morning to evening.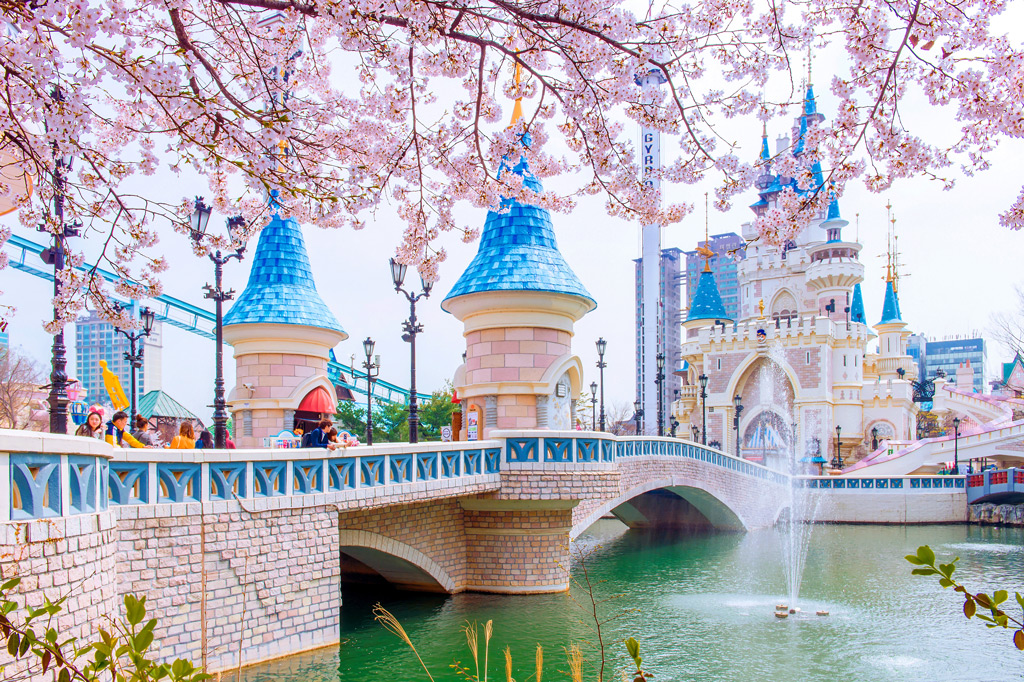 In addition to the rides you will find a shopping center, a movie theater, several cafes and a hotel. Lotte World is a great place for families. It is more oriented for children, but adults will not be bored either.
Five Great Palaces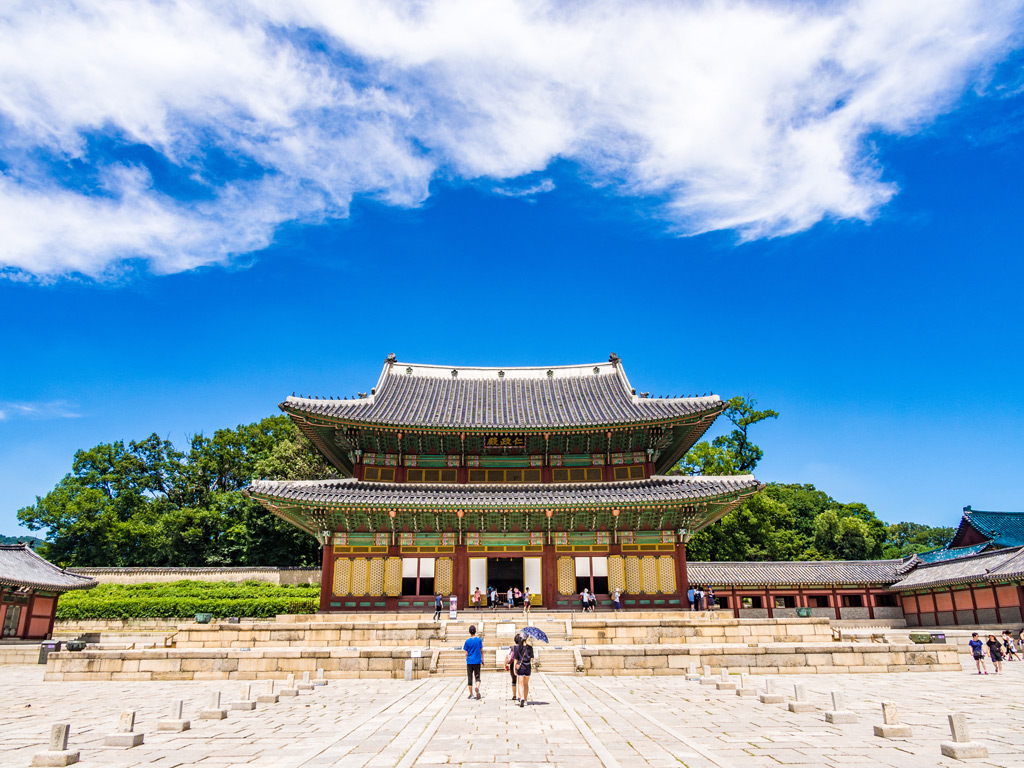 Seoul has five palaces of the Joseon Dynasty: Changgyeonggung, Doksugung, Gyeonghigung, Gyeongbokgung, and Changdeokgung. One of them, Gyeongbokgung, was destroyed during the Imjin War in the sixteenth century but was rebuilt in the mid-nineteenth century. Changgyeonggungung was also damaged, but mostly by time. In 1983, it was completely restored.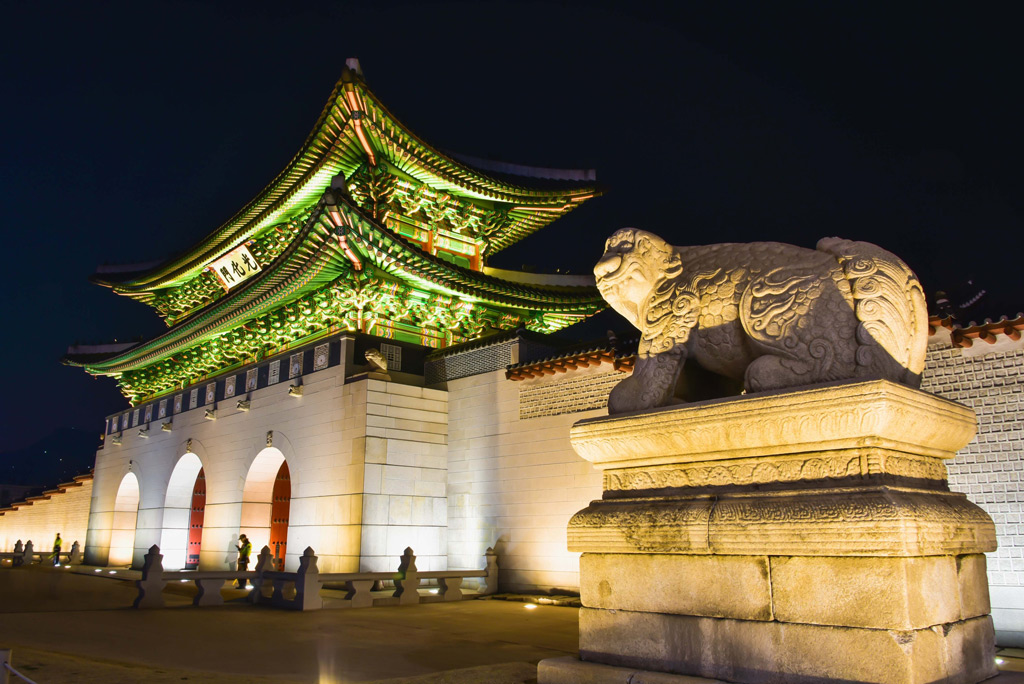 On the grounds of Changdeokgung Palace can be found the "Secret Garden" of Huwon, which is divided into four sectors with different landscapes. The garden was made without interfering with nature, so it has remained intact. Toksugun stands out for its European-style interior structures, while Gyeonghigung was a royal residence during the Joseon dynasty and its decorations are particularly luxurious. It is difficult to single out any one palace; they are all worthy of a visit.